Found on board many cruises, the ROL Cruise Ambassadors are there to ensure your holiday runs as smoothly as possible and can offer advice on anything from Cruise Miles® and documentation, to future cruise bookings and how to make the best of the destinations you are visiting. If they are on board your voyage, you will receive a letter introducing them and advising where and when they can be found. We are delighted to introduce you to John and Liz Schultz, they can't wait to welcome you aboard...
As we spent much of 2020 ashore, many of us can't wait to take to the seas again. Do you have any exciting travel and cruising plans for 2021 and beyond?
We are excited to attend our grandaughter's wedding in June and are very much looking forward to cruising again.
When we can return to the seas, the cruise experience will be a little different. What are your expectations for this newer way of cruising?
We feel that the cruising experience will be even safer than before with raised standards - both on the ships, excursions and ports visited.
What are you most looking forward to about returning to cruising?
Firstly, connecting with old friends and ROL Cruise customers and secondly, meeting new ones and extending the ROL Cruise family. We're particularly looking forward to the first cocktail party and raising a glass for good health and cruising.
What's on your travel bucket list for the next few years?
India, New Zealand, Australia and the Far East.
Do you have any top cruising tips for our customers?
When we are on board, we are there for you. Be sure to listen to our tips at the cocktail party and then feel free to come and find us on board for any additional tips and advice on ports of call, excursions, cruising in general and any future cruise requirements we may be able to help with.
Can you tell us a bit about your unique relationship with ROL Cruise?
We are proud to be part of the 'Experience the Difference' offered by ROL Cruise. Knowing we are always backed up in Colchester with the support of the UK's No.1 Independent Cruise Specialist.
What do you love most about being a ROL Cruise Ambassador?
We have met thousands of ROL Cruise clients over the years and have made so many friends who look to us for advice on and off the ship. We really enjoy the ROL Cruise Show when so many get together for the chance to talk to all our partners for their next cruise.
Why do you think it's important to book with a travel agent?
With 25 years of experience and advice, great deals negotiated with cruise line partners plus of course, the added benefit of Cruise Miles® to spend in the future, the confidence of booking with ROL Cruise gives you total security.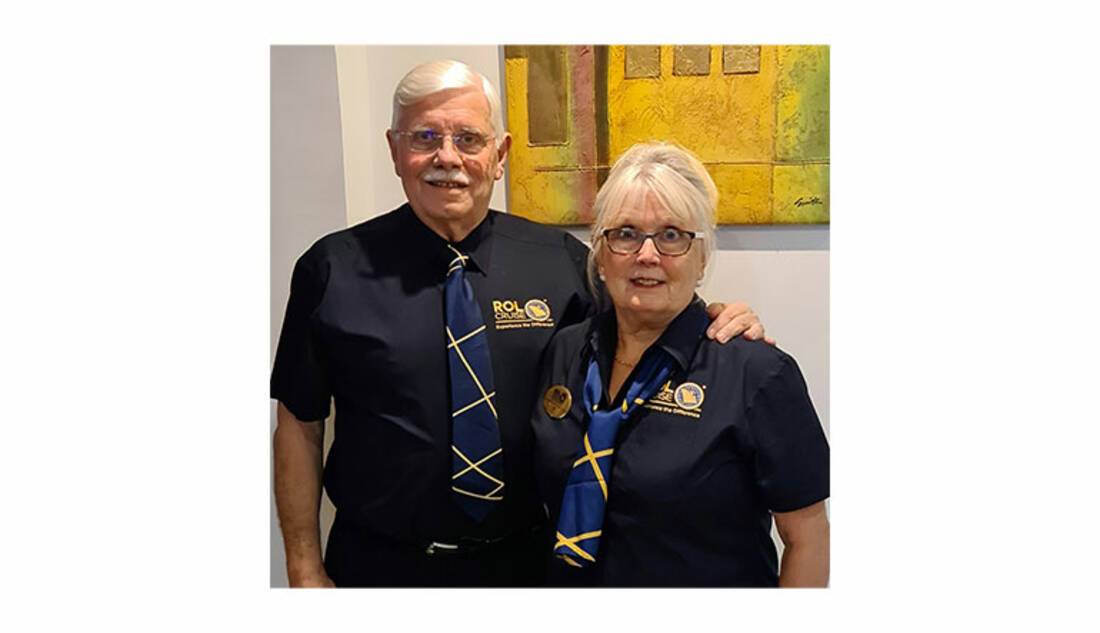 Ambassador Fact File
John & Liz Schultz
Cruising for 10 years
ROL Cruise Ambassadors for 6 years
Favourite cruise lines: Oceania Cruises, Celebrity Cruises and Fred. Olsen Cruise Lines
Favourite destinations: the Caribbean, Cape Town and Santorini
Bucket list destinations: Australia and New Zealand