In 1900, French tyre manufacturer Michelin wanted to encourage people to buy cars. To do so, they published a guide which contained lots of useful information including maps, hotels, petrol stations and even tyre repair tips. As years went by, the guides became more and more popular and in 1926, Michelin introduced star ratings for fine dining establishments:
★ High quality cooking, worth a stop!
★★ Excellent cooking, worth a detour!
★★★ Exceptional cuisine, worth a special journey!
Today, there are hundreds of Michelin star restaurants all around the world. Here are just 10 that we believe are worth a visit:
Alain Ducasse au Plaza Athénée
25 avenue Montaigne, Paris, 75008, France
★★★
Widely respected as one of the best chefs in the world, Alain Ducasse began his culinary journey at the tender age of 16 when he started an apprenticeship. Today, he holds 17 Michelin stars (the most of any living chef) across his 36 restaurants. One of these restaurants is Alain Ducasse au Plaza Athénée.
Located inside the grand Parisian institution, Hôtel Plaza Athénée, the restaurant practices the concept of naturalness (the Holy Grail of cooking according to Ducasse). It made the switch to a Shojin inspired menu in 2014, which received some criticism at first. Of Chinese origin, Shojin cuisine flourished in Japanese Buddhist temples in the 7th century. Its range of ingredients are limited to vegetables and cereals, some of which Ducasse has integrated into his contemporary menu.
www.alainducasse-plazaathenee.com/en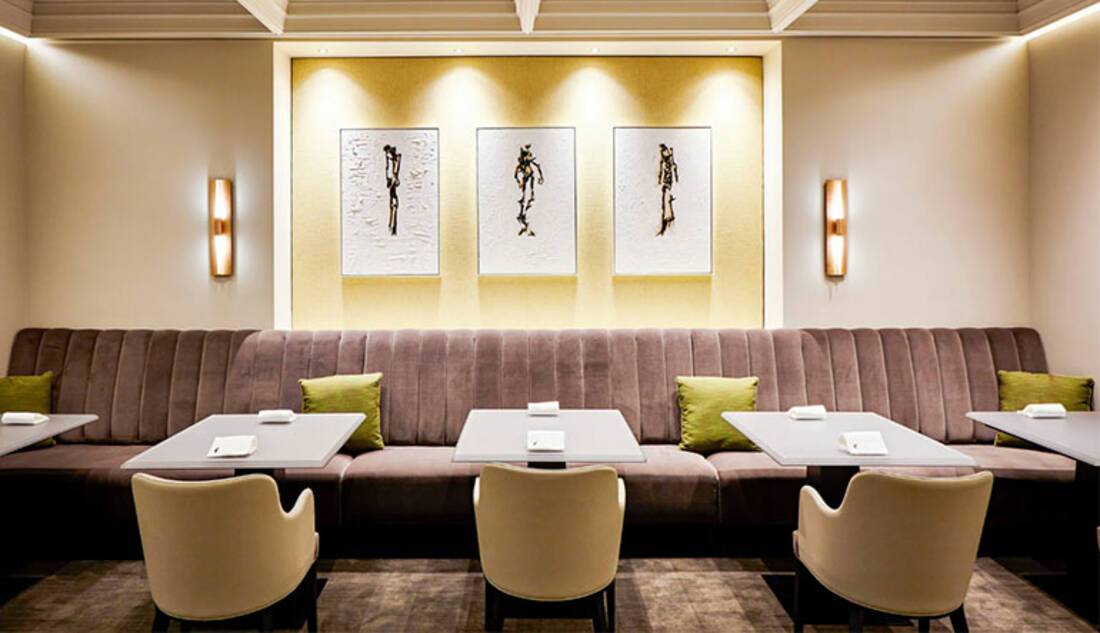 Alinea
1723 N. Halsted St., Chicago, 60614, United States
★★★
The doors to Alinea first opened in 2005 and it was then that the experience began. Because dining at Alinea is not just a meal, it's an experience. Whether you are seated at The Kitchen Table, The Gallery or The Salon, dining here is part theatre and pure pleasure.
Michelin says the kitchen here, "operates with an infectious confidence." The meals it produces take advantage of every sense, so expect to be wowed by smells, tricks and tableside preparations. That same infectious confidence is palpable on the restaurant floor, too. The service provided is remarkably knowledgeable and engaged, thanks to staff who bring confidence, humour and personality to the table.
Azurmendi
Legina Auzoa, Larrabetzu, 48195, Spain
★★★
Azurmendi is one of the most famous Michelin star restaurants in the world. Located in the heart of the Spanish countryside, the restaurant features a striking glass front with an impressive layout and superb views. The building is "integrated into nature, promotes sustainable development and treats gastronomy as a right to inheritance and succession."
Azurmendi follows the vision of highly-acclaimed chef, Eneko Atxa. His aim is to provide each guest with a unique experience and boy, does he. Guests begin their evening at the rooftop vegetable garden where they can view the fresh produce soon to appear on their plates. They then head to the greenhouse for their first taste of the extraordinary. Here, snacks such as edible cotton are served, before diners are seated for their meal.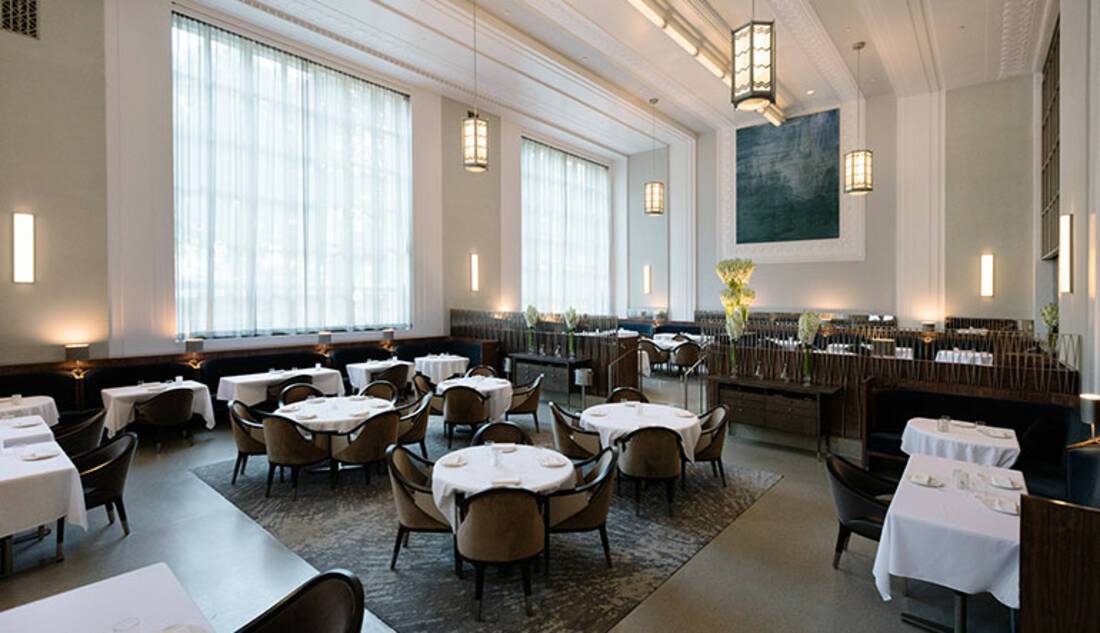 Eleven Madison Park
11 Madison Ave., New York, 10010, United States
★★★
Eleven Madison Park offers distinctly American cuisine seen through the creative filter of chef Daniel Humm. Born in Switzerland, Humm earned his first Michelin star at the age of just 24. His restaurant, which overlooks Madison Square Park, one of the most beautiful parks in New York, is renowned for its multi-course tasting menu.
The menu changes based on the availability of fresh, seasonal local ingredients and is guided by the culinary traditions of New York as well as the agricultural offerings of the region. The multi-course tasting experience is one that is both whimsical and classic with fun, interactive dishes. Eleven Madison Park truly excels in the kitchen and front of house service - worth a special journey!
Gaon
M Floor Horim Art Center, 317 Dosan-daero, Gangam-gu, Seoul, South Korea
★★★
Gaon is a fine dining restaurant committed to promoting a better understanding of Korean food around the world. Using only the finest, seasonal ingredients and providing the utmost in authentic Korean dining, the restaurant's real masterstroke is focusing on each ingredient and appreciating their distinct natural flavours.
Gaon means 'central,' how apt that the restaurant places guests at the heart of their very own culinary experience. Though dishes are not without their creative flair, humble simplicity is central to their composition and each celebrates Korea's time-honoured aesthetic values.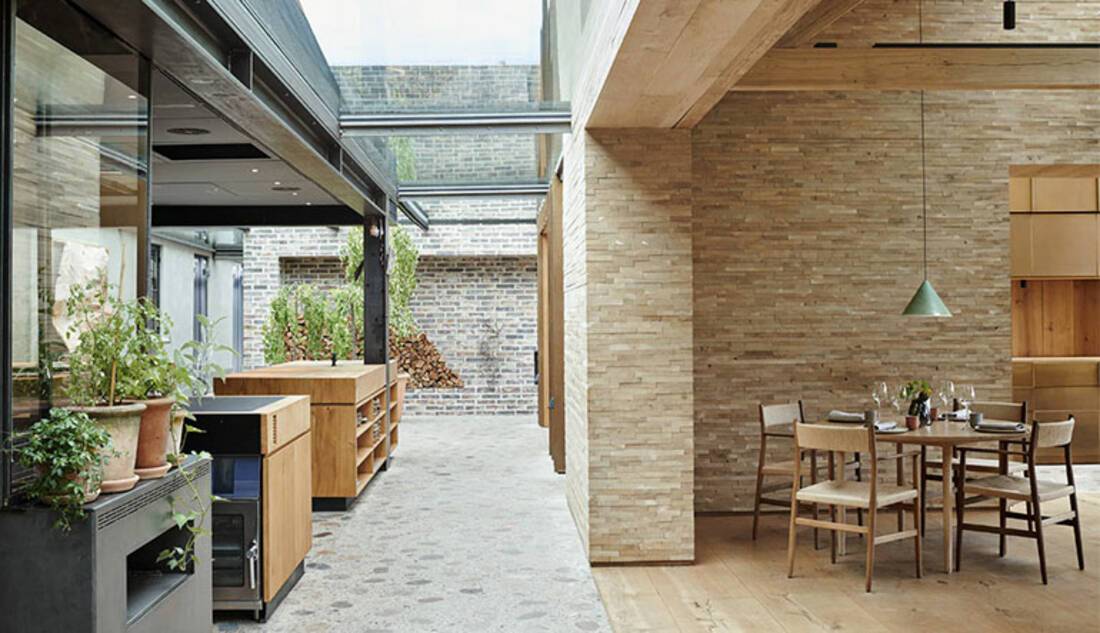 noma
Refshalevej 96, Copenhagen, 1432 K, Denmark
★★
Honoured as the world's best restaurant from 2010 to 2014, noma is a waterside eatery with a strong connection to nature. A portmanteau of Danish words nordisk (Nordic) and mad (food), noma opened in 2003. Head chef René Redzepi has created his own interpretation of Nordic cuisine through foraging the land's flora and fauna. noma's test kitchen is one of the most advanced in the world, allowing Redzepi and his team to make surprising discoveries.
The restaurant's considered and holistic approach sees unusual seasonal organic ingredients showcased in creative, complex dishes with vivid natural flavours.
Osteria Francescana
Via Stella 22, Modena, 41121, Italy
★★★
Chef Massimo Bottura (international bestselling author of Never Trust a Skinny Chef), is the brains behind the beauty of Osteria Francescana. Located in the stunning city of Modena in Italy, Osteria Francescana takes traditional Italian cuisine and gives it a contemporary twist. Dishes are light and well balanced with a focus on exploring the region's ingredients and traditions.
When he opened the restaurant, Bottura aimed to update past culinary traditions to offer something new to the Italian table. In doing so, he shied away from dated cooking techniques and decided instead to focus on passion, emotion and narrative to ensure the memories of each guest's experience last a lifetime.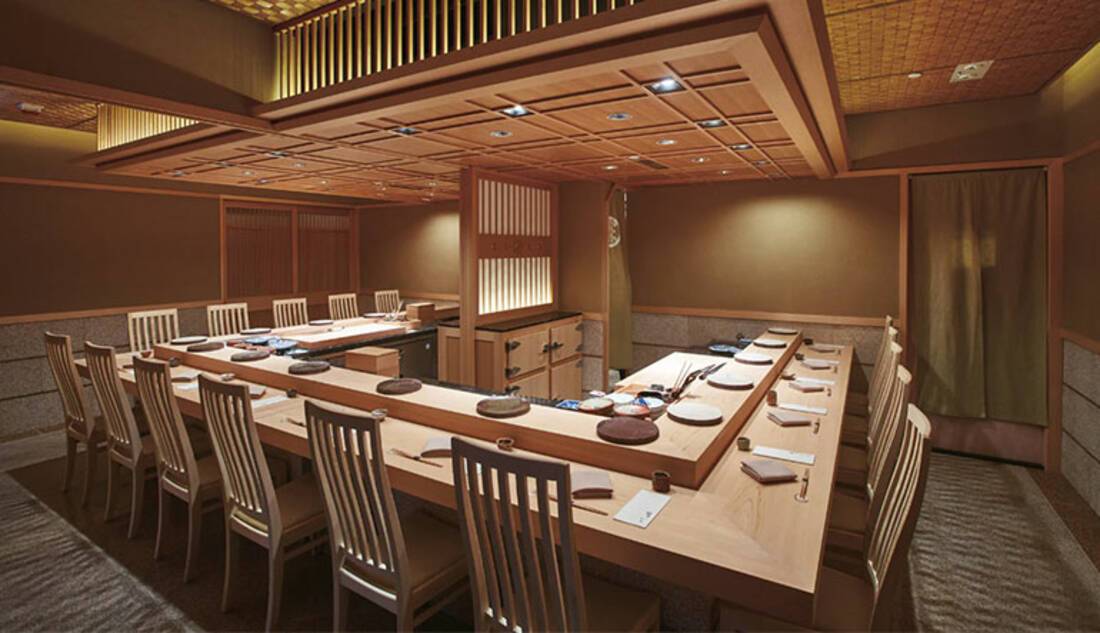 Sushi Saito
8 Finance Street, Central, Hong Kong
★★
Described by Joël Robuchon (the most decorated Michelin chef of all time) as the "best sushi restaurant in the world," Sushi Saito in Hong Kong offers a truly unique experience. But having such an important title comes with its downfalls, it is one of the hardest restaurants in the world to make a reservation for thanks to its exclusive 16 seats.
Famed chef Takashi Saito artfully and masterfully crafts Edomae-style sushi using the finest seasonal seafood and local ingredients. The restaurant follows the 'Omakase' tradition, which means you allow the chef creative freedom to treat you to a memorable dining experience.
www.fourseasons.com/hongkong/dining/restaurants/sushi-saito
The Fat Duck
High Street, Bray, SL6 2AQ, United Kingdom
★★★
Bray might seem like a sleepy village but it is actually home to two of the United Kingdom's five restaurants with three Michelin stars. The Fat Duck is one of them. Pushing boundaries since it opened in 1995, The Fat Duck is a French-style bistro owned by television chef, Heston Blumenthal.
Known for his wacky ways, Blumenthal uses a little science and a LOT of imagination to invent new forms of edible art. Each course offers a sensory experience, with every culinary choice incorporating psychology and diners' preconceptions. These experiences are exactly why the restaurant has earned such popularity - upon arrival, a dedicated "Story Teller" will guide you through your experimental fourteen-course tasting menu. Just remember to book in advance!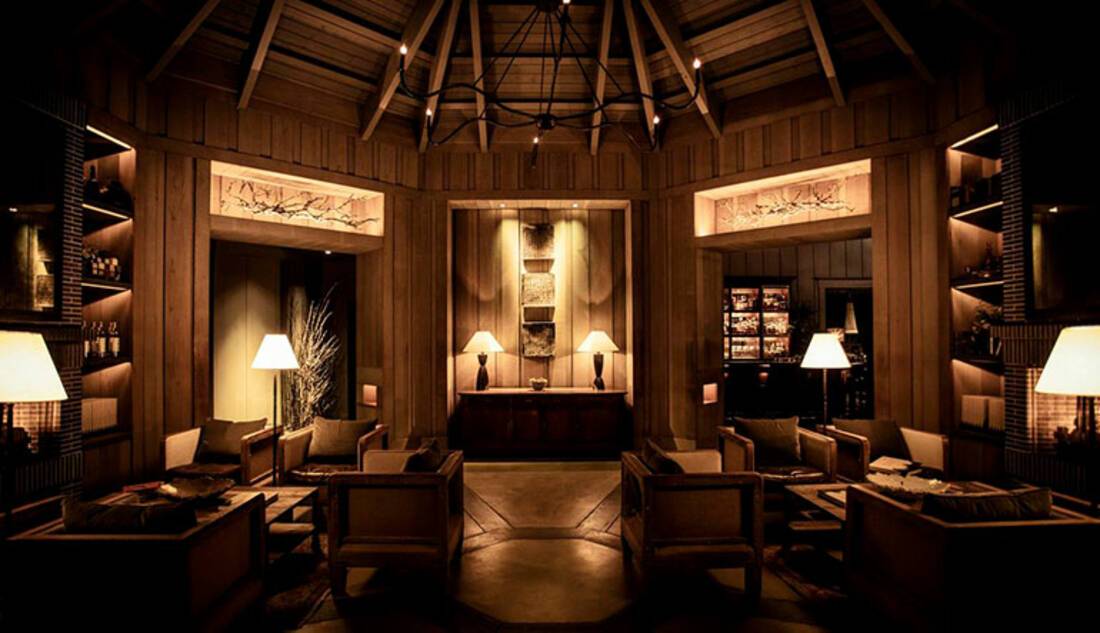 The Restaurant at Meadowood
900 Meadowood Ln., Saint Helena, 94574, United States
★★★
Located in one of the world's most famous wine regions - Napa Valley - The Restaurant at Meadowood is California through and through. The interior exudes California-style wealth and comfort and acts as an elegant backdrop for romantic evenings of family celebrations.
The restaurant has a farm-to-table ethos which permeates every dish. Just-picked produce is the backbone of the menu, which changes seasonally. Chef Christopher Kostow displays wonderful innovations, paying meticulous attention to only the freshest seasonal ingredients. This approach elevates the taste of every single dish.
www.therestaurantatmeadowood.com
Countries with the most Michelin Stars (2020):