Enjoy an exclusive adult-only cruise holiday onboard P&O Cruises' Arcadia. Providing a perfect blend of classic and modern styles, Arcadia has everything you need for your dream holiday. With no children on board, you can unwind with a glass of wine or a cocktail in hand, read a novel, or simply watch the scenery pass by in total peace and quiet.
If you've always wanted to try an ocean cruise, but aren't sure about gigantic ocean liners, P&O's Arcadia is a great choice. The mid-sized ship carries 2,000 passengers and offers all the amenities and facilities you'd expect from an ocean cruise liner, but in a compact way. And the ship doesn't compromise on luxury. You can expect exterior glass-fronted lifts, a stunning art collection with 3,000 pieces, and exquisite menus.
In 2017, Arcadia underwent a refit to improve the guest experience and revitalise the ship's unique character. Its elegantly designed staterooms and suites provide a refreshing take on a classic cruise line without taking anything away from the ship's original charm.
Your stateroom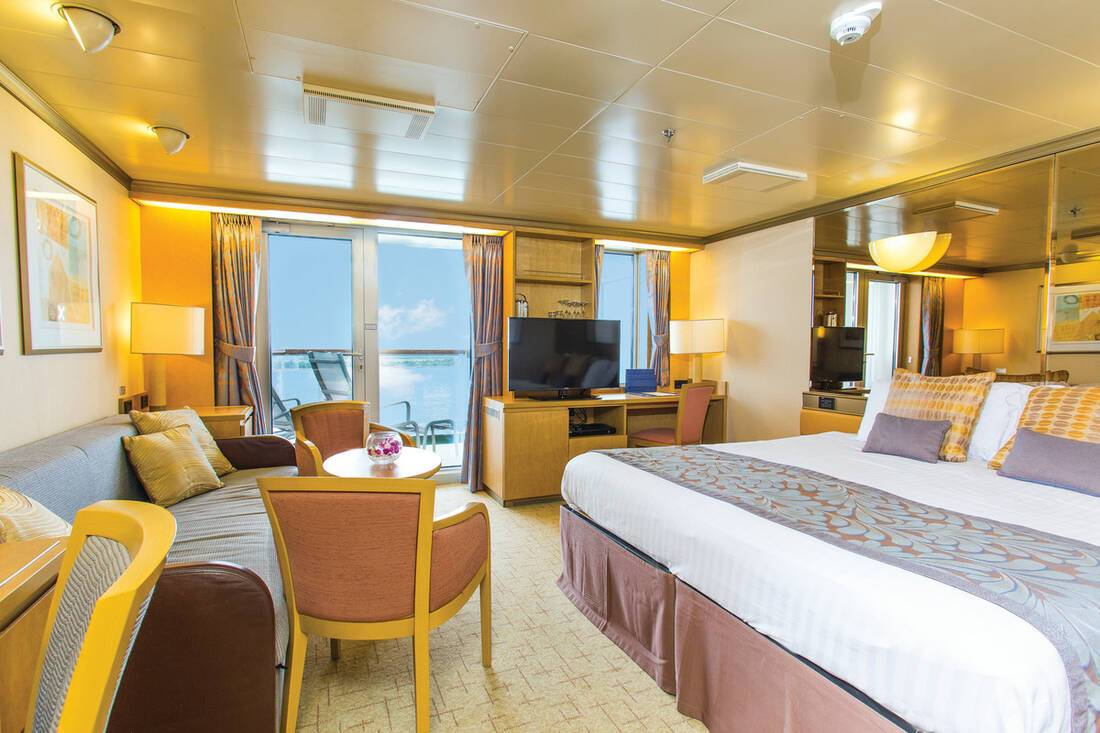 Arcadia provides staterooms to suit all budgets and tastes, from inside cabins and balcony cabins to luxurious suites. While they vary in size and features, every cabin is air-conditioned and well-designed with comfort in mind, boasting Egyptian cotton sheets, tea and coffee making facilities, a refrigerator, hairdryer, television and good-sized en suite bathrooms. If you'd like to step outside and gaze at the sea in privacy, opt for a balcony room. However, if you're seeking a luxury cruise experience, Arcadia's suites are a sight to behold. Expect a queen-sized bed, whirlpool bath, fluffy bathrobes and slippers, and sliding glass doors to your private balcony with loungers, chairs and a table overlooking the ocean.
Dining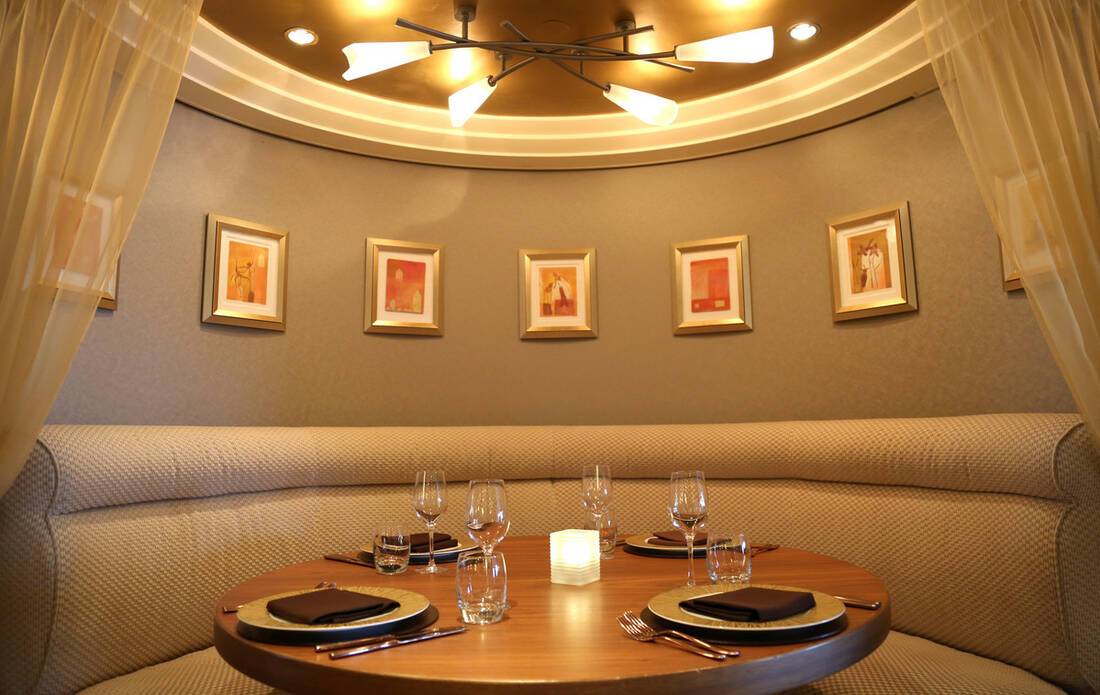 One of P&O Cruises' Arcadia's biggest draws is its extensive list of dining options. Whether you're in the mood for Indian fusion cuisine or an indulgent afternoon tea, there's something to suit everyone. Meridian Restaurant has a relaxed atmosphere and offers a delicious five-course menu. Dishes include roast leg of prime pork with sage and onion stuffing, Vichy carrots, rissolees potatoes and apple sauce, grilled Highland venison liver with air-dried bacon and sherry sultanas, and decadent desserts such as a crème de cacao chocolate pot or sultana brioche bread and butter pudding. At The Belvedere food court, you can pick up a light lunch or breakfast in an informal setting. Late snacks are available here from 10pm, perfect for refuelling after a full day of adventures. There are plenty of other exciting restaurants on board, but if you fancy upgrading your dining experience, Sindhu restaurant holds two Michelin stars.
Spa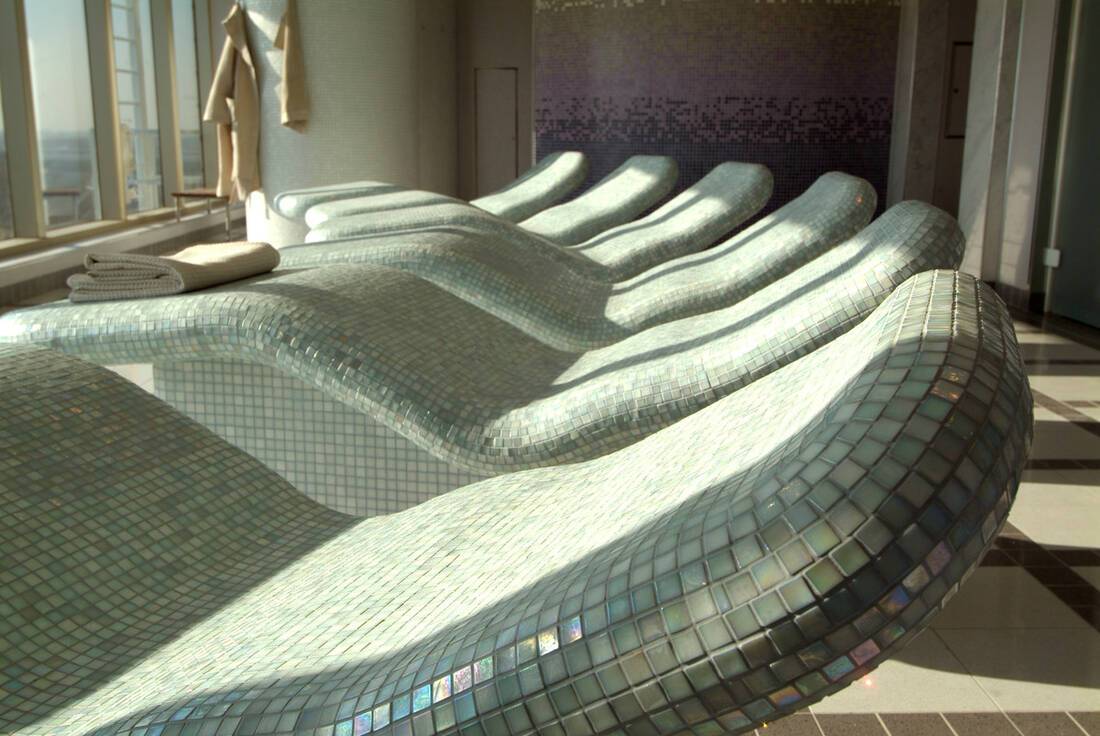 One of the many perks of embarking on an adults-only cruise is that it truly is all about you. Enjoy some 'me' time in Arcadia's relaxing Oasis Spa. Unwind in the saunas, steam rooms and the hydrotherapy pool, or the thermal suite with fragrant aromatic showers. Treat yourself to a spa treatment such as stone therapy or a 24-karat gold facial, all the while with views overlooking the sea. If you'd like to be organised, you can book your spa treatments in from 120 days prior to your cruise with P&O Cruises.
If you're interested in booking a holiday with P and O Cruises, take a look at our latest offers today.