While many people opt for popular cruise destinations such as the Caribbean or the Mediterranean, cruise itineraries can offer some surprising destinations. If you're eager to explore beyond beautiful beaches, why not sail to the depths of the Amazon River, or even to the Great Pyramids of Egypt? Discover our list of places you didn't know you could cruise to for an alternative last minute cruise holiday.
Amazon River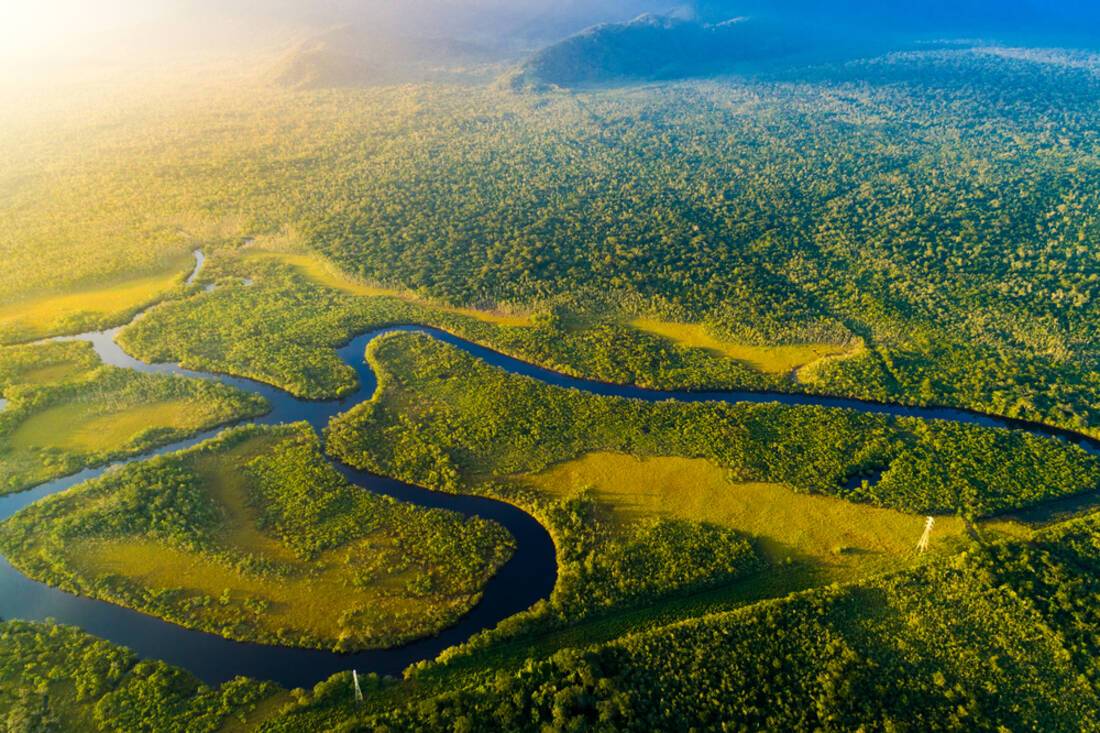 Stretching for some 4,300 miles, the Amazon River is the second-longest river in the world, just behind the mighty Nile River in Egypt. However, its position in the ranks should not detract from the sheer scale of this waterway, as its distance is the equivalent to that of New York City to Rome. The Amazon basin has an area of approximately 2.7 million square miles, providing a safe haven for a huge spectrum of wildlife. The river winds through Brazil, Peru, Colombia, Ecuador, Bolivia and Venezuela and due to its size, much of the area remains relatively unexplored. It's estimated that 40,000 plant species, 427 mammals, 1,300 birds, 378 reptiles, more than 400 amphibians and roughly 3,000 freshwater fish have been found in the Amazon.
You can experience life in the Amazon basin for yourself on an Amazon River cruise. Stop by towns and cities tucked away among the rainforest, such as Manaus, Santarem, and the remote village of Boca de Valeria. Look out for colourful toucans and sloths in the tree canopies, and pink river dolphins swimming alongside your boat.
Audrey of travel blog That Backpacker told us that an Amazon River cruise was one of the highlights of her travels in South America. "I wanted to cruise down the Amazon River to see the wildlife – sloths, pink dolphins and macaws! I'm happy to say that over the course of the four-day river cruise, I managed to see all of these and more.
"I did a four-day river cruise which took us into the Pacaya Samiria National Reserve, which encompasses five million acres of protected, flooded forest in the middle of the Peruvian Amazon. Every day aboard the cruise brought new adventures, be it going in search of wildlife, kayaking down the tributaries, enjoying canopy walks through the jungle, fishing for piranhas, or visiting local communities."
Petra, Jordan
Via Aqaba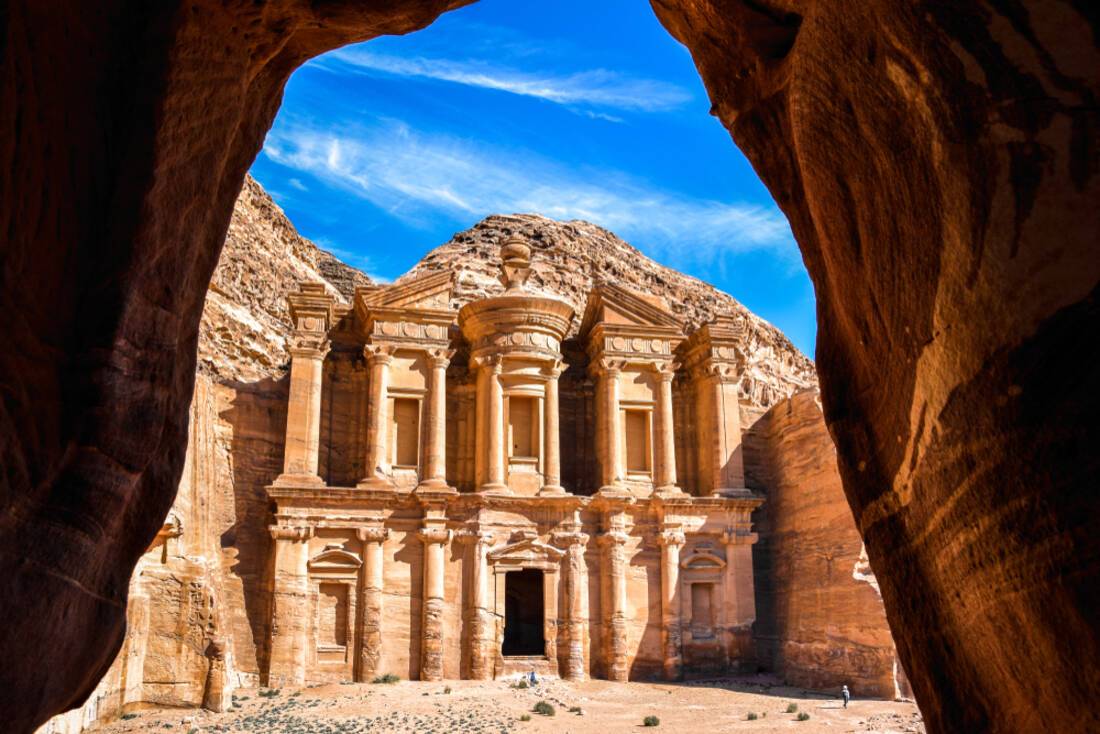 With more than 100,000 archaeological sites, Jordan is a fascinating country and a worthy destination on any travel bucket list. Its most famous landmark is Petra, a magnificent city carved into pink sandstone cliffs in Jordan's southwestern desert. Dating back to roughly 300 BC, Petra is one of the most spectacular historical sites in the world.
This beautiful city of Petra was carved into the rock by Nabataeans, Arabian people who settled in the area more than 2,000 years ago. To access Petra, visitors must wander through a narrow gorge called the Siq gorge, which is flanked by soaring red cliffs. Upon leaving the gorge, you'll set your eyes upon the Treasury – one of the many wonders that forms Petra. Stretching 30 metres across and 43 metres high, this striking structure was carved in the early 1st century as a tomb for an important Nabataean king.
Yulia of travel blog Miss Tourist has visited over 65 countries, including Jordan. We caught up with Yulia to find out what she was hoping to experience on her visit to Petra: "I wanted to see why Petra was chosen as one of the 'New Seven Wonders of the World'. I also wanted to see the incredible rock formations with amazing colours, Al Siq canyon and Al Khazneh (the Treasury) and, most of all, I was curious to experience Petra by night – I heard it's a unique experience!
"Not only did it live up to my expectations, but it was actually more beautiful than I had expected. I learnt a lot about its history and I can say that the remains of The Lost City are simply mesmerising!"
We asked Yulia if she'd recommend Petra to other travellers: "Yes, for sure! I think Petra is a wonderful place that everybody should visit in Jordan. I promise you won't forget this experience."
Your cruise ship will dock at the port city of Aqaba, in the Gulf of Aqaba in the Red Sea. Inhabited since 4,000 BC, Aqaba is also a sight to behold. You can opt to join the excursion to Petra, which is highly recommended, or stick around on the coast to enjoy some of Aqaba's archaeological sites and water activities.
Antarctica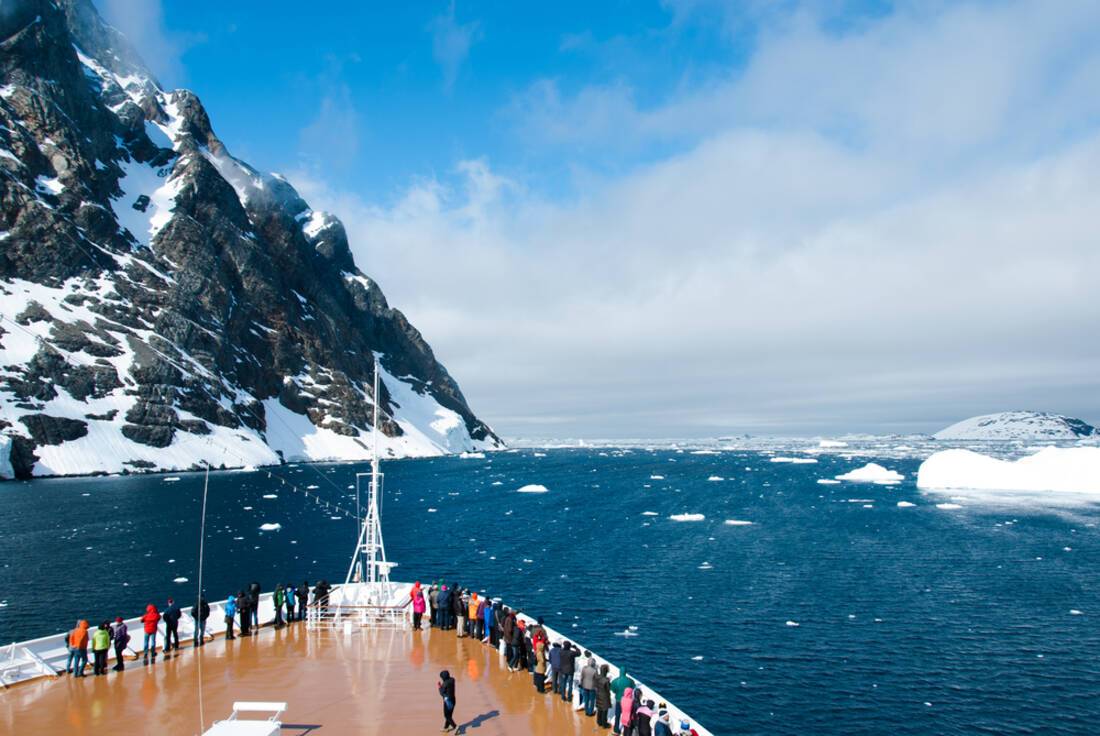 Home to the South Pole, Antarctica is an unforgiving place. It is virtually uninhabited, covered in ice and home to just a handful of species which have adapted to living in such harsh conditions. While you may think of Antarctica as a region only accessed by researchers and explorers, you can now embark on an expedition yourself, on a cruise holiday. See whales breaching the water, gigantic icebergs floating past your ship and penguins waddling along the icy shores.

It's hard not to be charmed by the rugged wilderness of Antarctica. By choosing a cruise to visit this remote part of the world, you can experience its raw beauty, safe in the knowledge that you'll have a luxurious stateroom to return to when the day of exploring is done. For those wishing to catch a glimpse of the Northern Lights, and perhaps witness a polar bear stalking its prey, cruises to the Arctic are also available.
Rome
Via Civitavecchia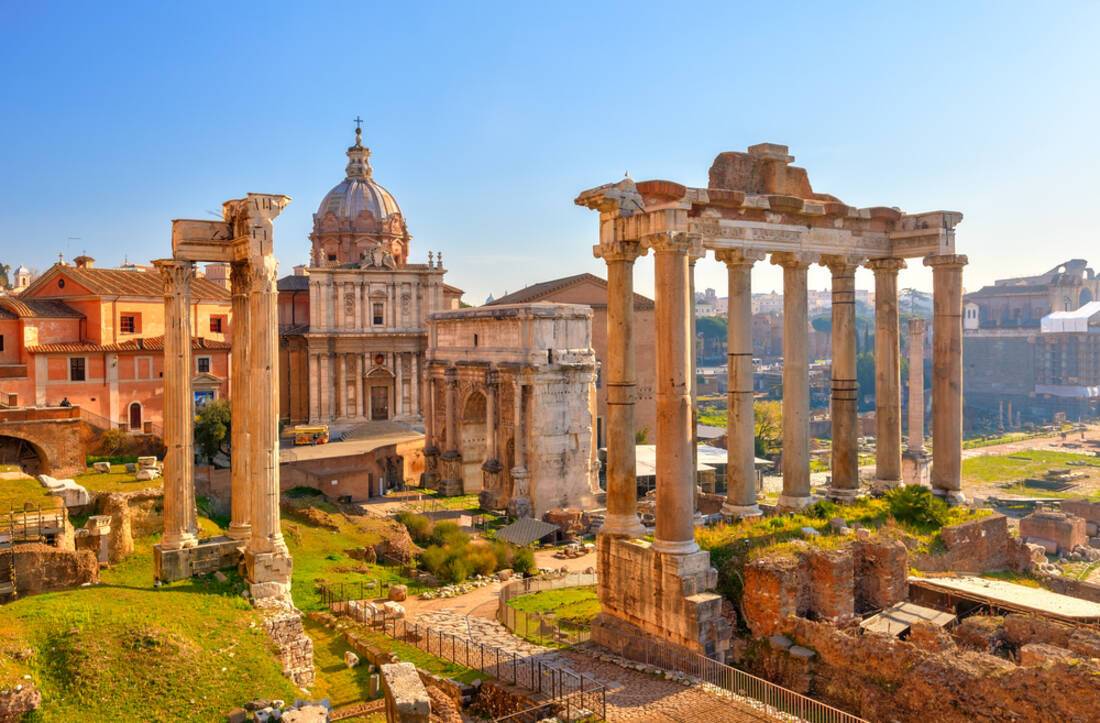 When we think about cruise holidays, we're most likely to picture tropical islands and waterfront towns or cities. Although Rome is inland, you can actually visit Italy's capital on a cruise. Your ship will dock in the coastal town of Civitavecchia, northwest of Rome, allowing you to journey to the ancient city.
Rome is the fourth most populous city in the European Union, home to some 2.8 million people within the city limits. Roman mythology dates the founding of the city at around 753 BC, however it's believed the city has been inhabited for much longer. Journey through 28 centuries of history by exploring the city's architecture, museums and culture.
Your excursion to the Eternal City will be arranged for you, so all you need to do is decide what you'll see and do in Rome. The Colosseum will be at the top of many people's bucket lists, as will the Pantheon, the Roman Forum and of course, the Trevi Fountain. If you're not sure what to prioritise during your day in Rome, take a look at our handy infographic to plan your day in the city.
Cairo, Egypt
Via the River Nile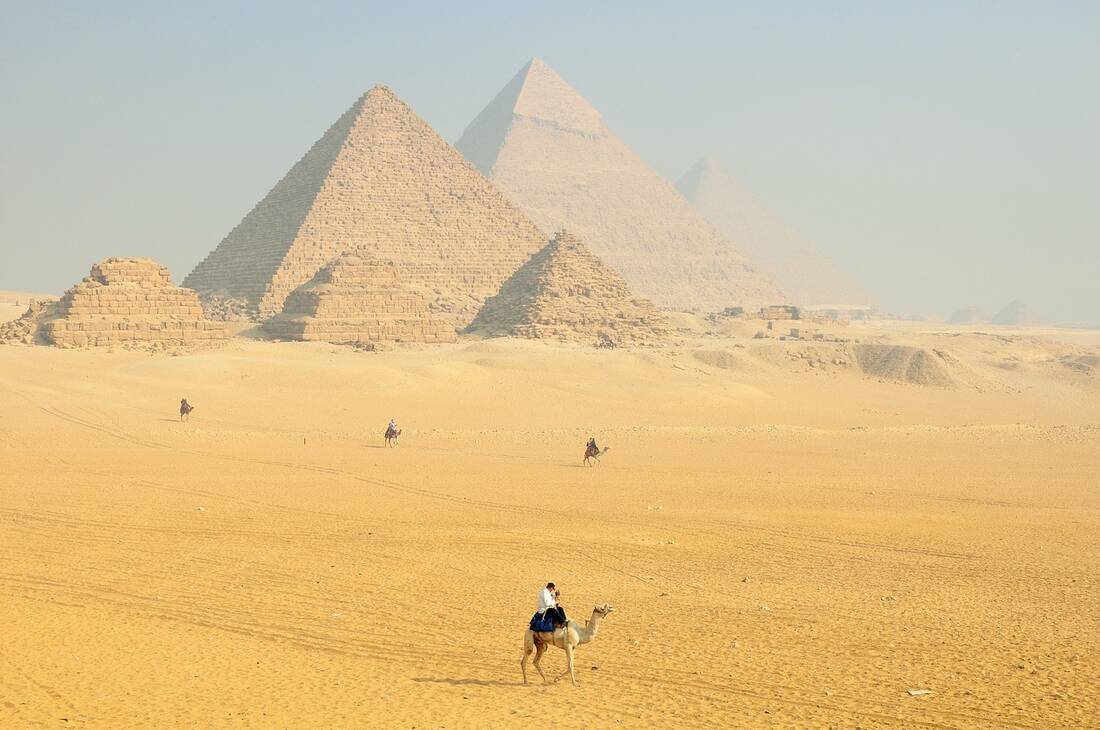 Built between 2550 - 2490 BC, the three iconic Great Pyramids of Giza are one of the world's most-photographed locations. Built by Pharaohs Khufu, Khafre and Menkaure, these monumental tombs were created to prepare for the afterlife, in which pharaohs were predicted to become gods. Although the pyramids are overwhelmingly large, the tunnels to access the tombs within are extremely narrow.
They are truly a sight to behold and you can even explore the Great Pyramids as part of your cruise holiday. On a river cruise on the Nile, you can spend 12 adventure-filled days exploring Egypt's historical sites, including in Cairo, where the pyramids can be found, and Luxor, which is home to the Temple of Karnak.
Tokyo
Via Yokohama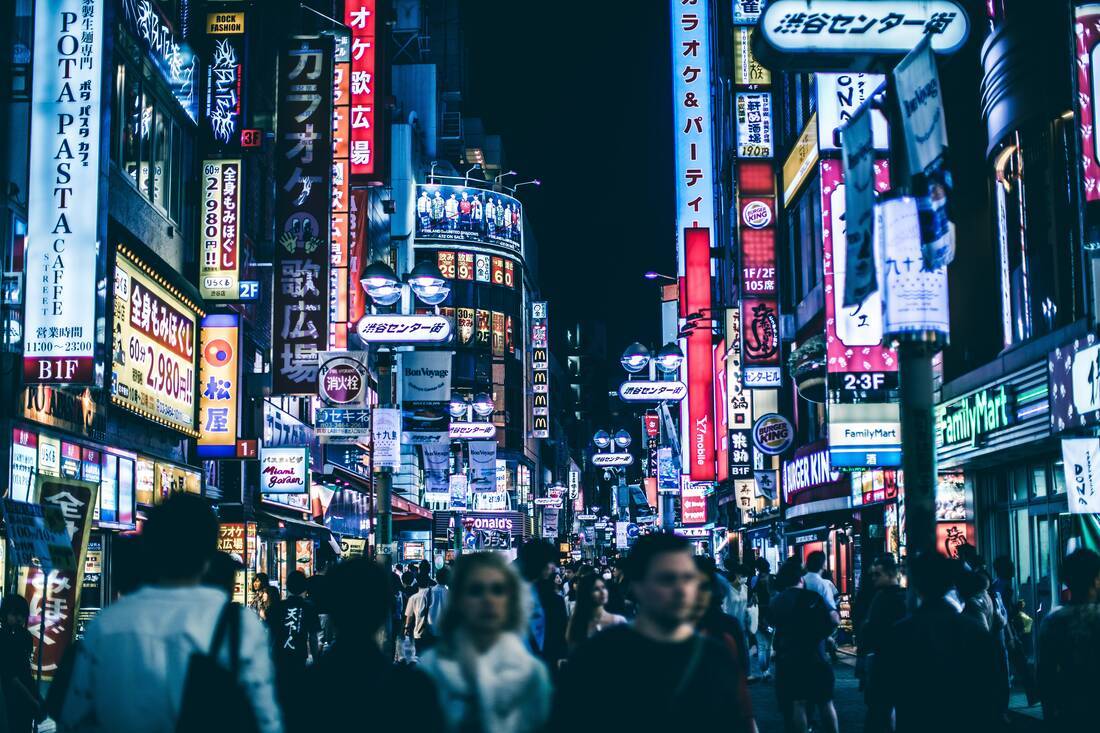 Tokyo is Japan's most populous city, with some 14 million residents. A maze of video game arcades, late night restaurants, karaoke bars and ancient temples, Tokyo is undoubtedly one of the world's most exciting cities. Best of all, you can reach it by cruise. Hop off the ship and head into the weird and wonderful world of Japanese culture. Join the masses in walking over Shibuya Crossing, stop for sushi and sake, or marvel at the cherry blossoms if you're visiting in the spring.
Prior to 1868, the city was known as Edo. Once a small town in the 16th century, Edo quickly became Japan's political hub, and people flocked to the city. Interspersed with Tokyo's futuristic skyscrapers and glistening neon lights are tranquil parks, such as Yoyogi Park, home to the Meiji Jingu Shrine. With so much to see and do in the city, one day might not be enough. But you'll certainly get a flavour of cosmopolitan Japan.
Feeling inspired by our surprising cruise destinations? Keep an eye on our last minute cruises for amazing deals to the world's most spectacular locations.