For many, it's the dream holiday. With all the comforts of home, your intimate river cruise ship is your haven for a journey across your chosen continent, cutting through the heart of some of the world's most beautiful countries. It's fair to say though, that a cruise through Europe and Asia are two very different holidays. If you've always dreamed of travelling to Southeast Asia, but also haven't explored the cities of Europe, how do you choose between the two? We spoke to cruise and travel experts to help you decide.
River cruises in Asia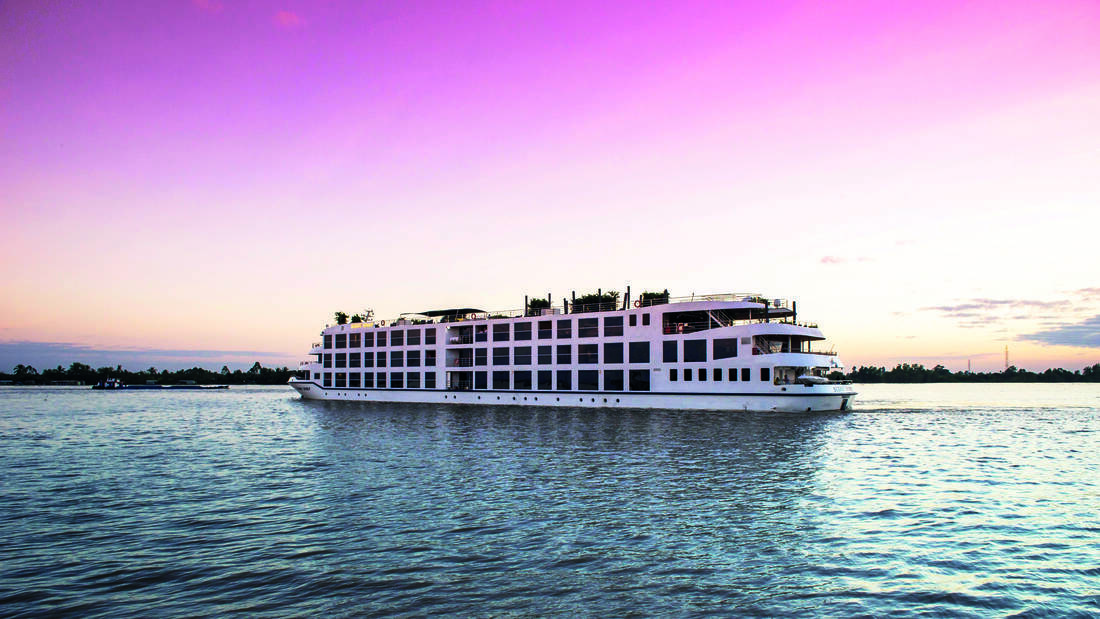 Perfect for: An adventure through jungles and mountains, experiencing a unique culture, authentic South East Asian cuisine
Example highlights: Ho Chi Minh City, Siem Reap (Angkor Wat), floating markets
If you've always wanted to explore Asia, a river cruise is an excellent way to do so. The smaller ships can weave along iconic rivers such as the Mekong Delta and China's Yangtze River, allowing you to get up close and personal with the destinations. Best of all, river cruises can take you closer to the heart of Asia, allowing you to experience sights like the floating markets of the Mekong, as well as visiting the bustling Ho Chi Minh City all in one holiday.
Mekong Delta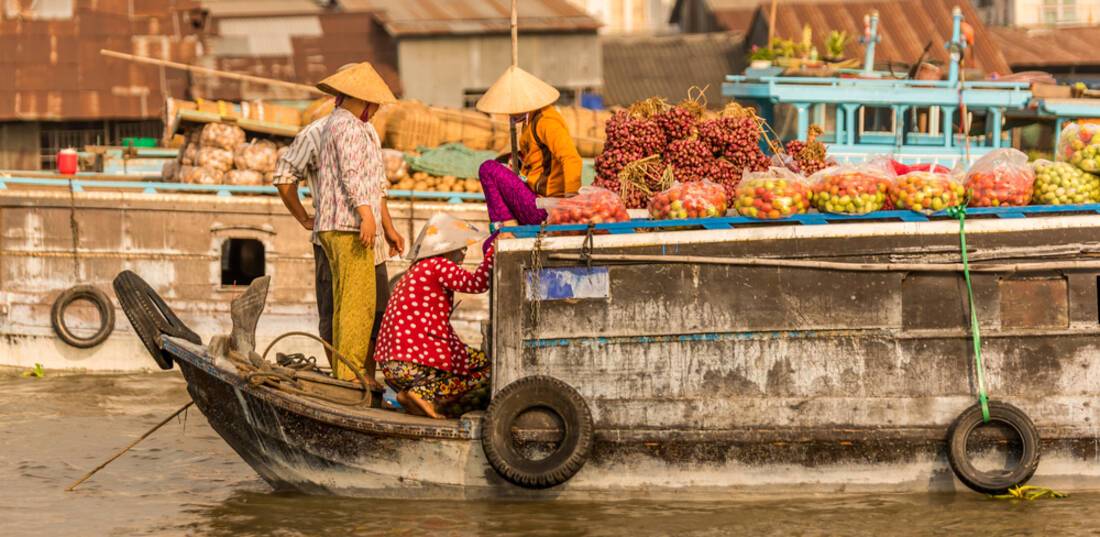 "We would recommend anyone who hasn't been to go for it – you definitely won't regret it!"
Brian and Noelle, an Irish couple who originally left home in 2009 with a one-way ticket to South Korea, have fallen in love with travelling, documenting their travels on Wandering On. "We live nomadically now, travelling full-time, making a living from our laptops as we travel from place to place," said the duo.
During their epic adventure, Brian and Noelle visited South East Asia and spent some time on the Mekong Delta: "We LOVE South East Asia! The people are amazing, the culture is so interesting and the food, oh the food! On top of that, it's home to some beautiful scenery, beaches, wildlife, has some amazing dive sites, surf spots and everything from epic cities to tiny, remote villages.
"The Mekong Delta is beautiful. It's a hive of activity and it's such an incredible experience to see the people living, quite literally, on the water. The Mekong provides a way of life for many of the locals and touring the area allows you a small window into their world. We loved the interactions we had with the locals, people watching and of course, you have to try the elephant fish if you visit."
We asked Brian and Noelle if they'd recommend a visit to Vietnam to other travellers: "Absolutely, 100% yes! We spent three months driving ourselves through Vietnam, Cambodia and Laos by motorbike, we've lived in Indonesia and made multiple trips to The Philippines. We've been driving in some of the world's best dive sites off Borneo, visited remote tribes in West Timor, surfed in Thailand and Indonesia and climbed Vietnam's highest mountain.
"South East Asia is an incredible place with so much to offer, we'll definitely be back again and we would recommend anyone who hasn't been to go for it – you definitely won't regret it!"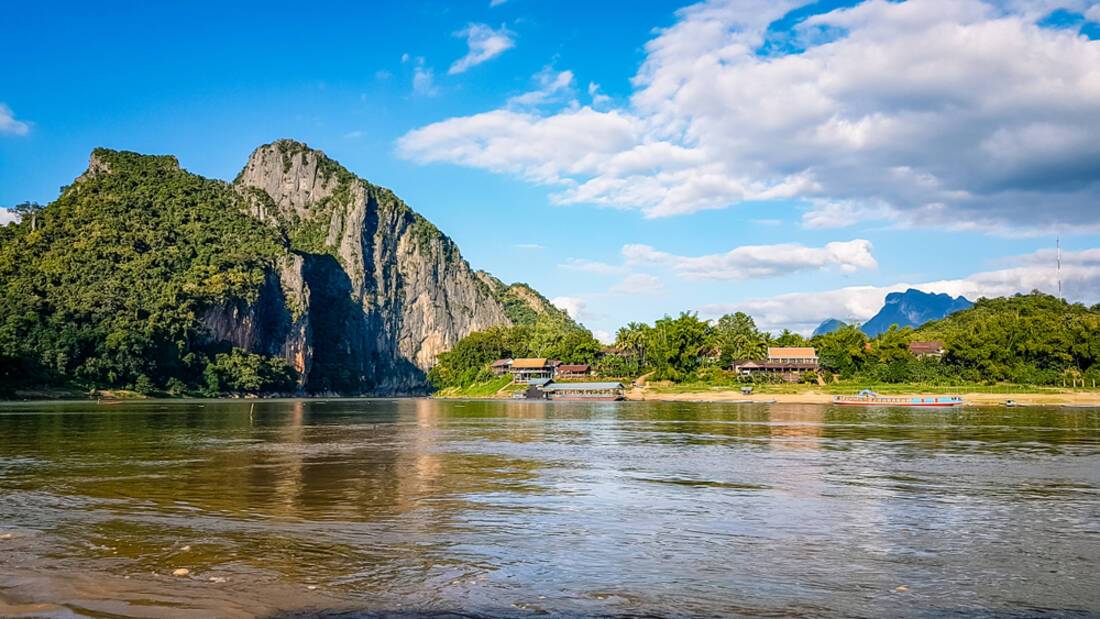 "Vietnam will likely surprise many travellers with its bustling cities like Ho Chi Minh City, but also with the beauty and tranquillity of the hills and terraced rice fields"
Dan and Audrey, husband and wife travelling duo, document their adventures on their award-winning travel blog, Uncornered Market, including their holiday to South East Asia. "Through our stories, advisory and speaking, we aim to create a movement of respectful and curious travellers who live at the intersection of adventure and caring for our planet and its people. More than 9 years later, we're still going…and still married."
We asked Dan and Audrey what they thought of the Mekong Delta: "We travelled several sections of the Mekong Delta during our time in South East Asia," said the duo, "but the most memorable was travelling to Cambodia from Vietnam. "What is remarkable about the river is not only its length and size that goes through the whole of the region and several countries but also the incredible diversity of life and activity of all kinds along this river.
"For example, one of the highlights of our boat trip along the Mekong was the floating market in Cai Rang that was bustling with energy and action. Everything that you would normally see in a regular weekly market – fruit, vegetables, fish, household goods, street food etc. were transferred over to small boats that zipped around. And people bring their goods along the river from villages far away. It's colourful, buzzing and just a lot of fun to experience."
As Dan and Audrey enjoyed their cruise on the Mekong Delta so much, we asked whether they'd recommend a visit to South East Asia to other travellers: "Definitely. South East Asia has so much to offer travellers, from incredible temples and historic sights to relaxing beaches and stunning landscapes. Not to mention, the different cuisines in this region are delicious and while they share some similarities, they are all quite distinct.
"Vietnam will likely surprise many travellers with its bustling cities like Ho Chi Minh City, but also with the beauty and tranquillity of the hills and terraced rice fields of Sapa in the north."
Yangtze River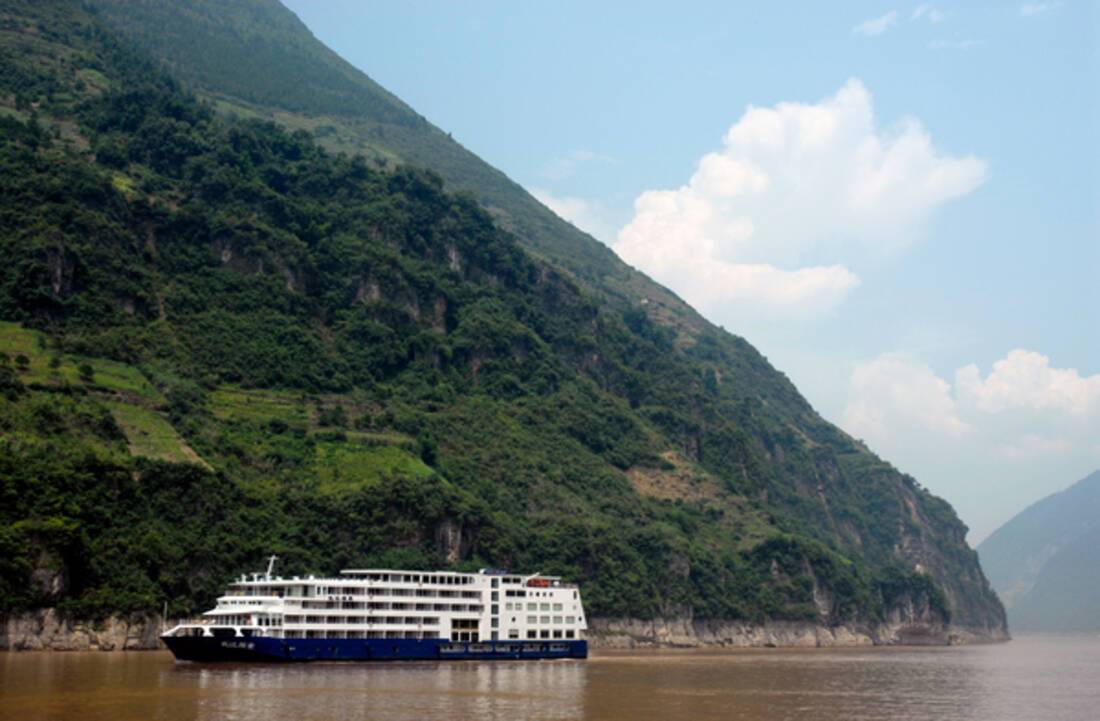 Sail along the third-longest river in the world (behind the Amazon and the Nile) past jungles, futuristic structures and ancient temples. This scenic river cruise route passes the world's largest hydroelectric dam, the Three Gorges Dam, which is remarkably set amongst a backdrop of forest-covered mountains. Expect to wake up to misty mountain views and be prepared to delve into the heart of China. For a true taste of China, a Yangtze River cruise might be just what you're looking for.
River cruises in Europe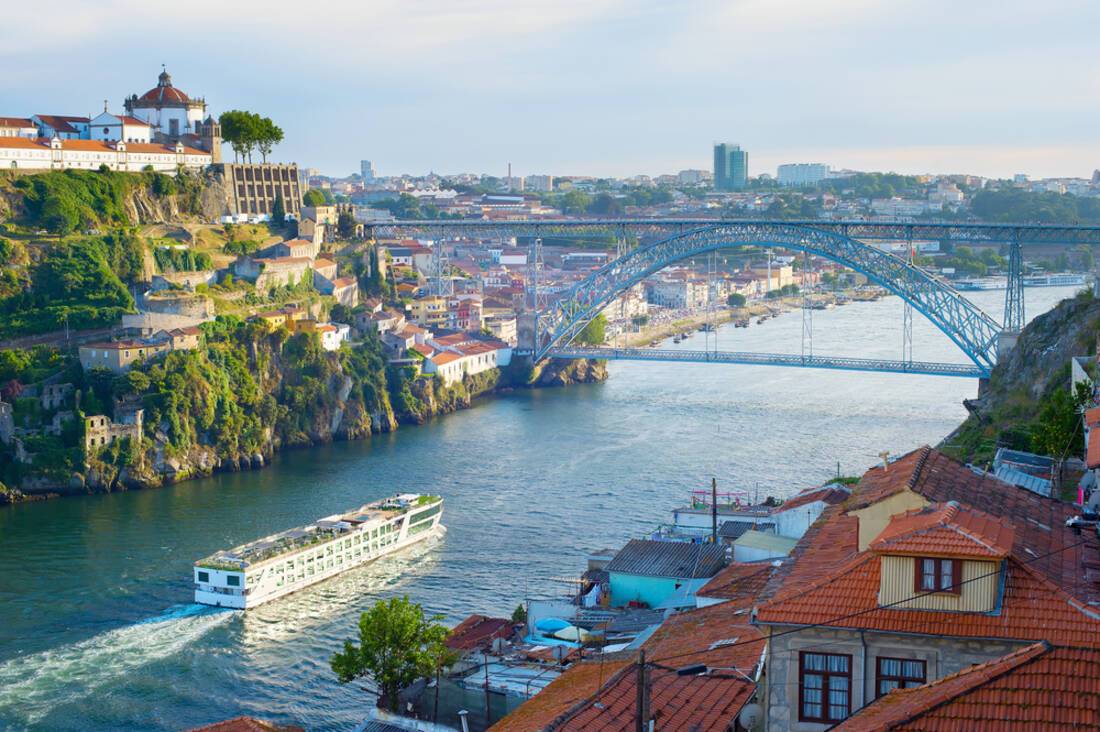 Perfect for: City breaks, visiting UNESCO World Heritage Sites, sampling traditional European cuisine
Example highlights: Eiffel Tower, Wachau Valley wine country, opera in Vienna
River cruises are the perfect way to see the cities of Europe. In one trip with Scenic River Cruises, you can see experience opera in Vienna, bathe in the thermal baths of Budapest and see world-class architecture in Bratislava on the Danube River. Or see the gothic architecture of Cologne and visit the Swiss city of Basel on a Rhine River cruise. If you're seeking warmth, a Douro River cruise will lead you to the vibrant city of Porto in Portugal and the magnificent Douro Valley, renowned for its vineyards.
"You get to touch, see and learn about the history and culture that is so tied to the river"
Gary Bembridge, a cruise enthusiast and expert at Tips for Travellers, spoke to us about his experiences of river cruising in Europe: "I have done a number of European river cruises on the Rhine, Danube, Loire and Seine with a range of companies. I have an Asian river cruise high on my to-do list, but still feel I have not seen enough of European rivers that are so close or tried the different companies and ways of cruising European rivers yet."

We asked Gary what it is about river cruising through Europe that appeals to him: "The immersion into a relatively small stretch of the country as the ships cover relatively short distances, compared to ocean cruises, and you have time to soak in, see, experience and explore the region in some depth. The pace is slow enough to enable this but fast enough to ensure you see and experience a good cross section and range of the territory.
"As much of the history and development of the European countries is so linked and entwined to the rivers that weave through them, you get to touch, see and learn about the history and culture that is so tied to the river. And this can all be done with only unpacking and packing done, being guided by someone who knows the territory so well (as the ships in the season usually do the same route constantly so they know what is best to see and do) and all without having to plan or worry about navigating the language and culture as the river cruise company guides you through all of that. Plus, you know you have a comfortable room and great food and wine, all linked and drawn from the region."
How to choose your cruise
River cruises offer a completely unique experience to venture into the heart of countries and continents. But if you've never embarked on a river cruise before, it may be worth trying a short break closer to home to see what you think of it. Unlike ocean cruises, river cruise ships are small and intimate. There is less to do on board than your traditional ocean cruise liner, however, you will have the opportunity to stop at numerous towns and cities along the way and take in the scenery up close as you travel.
We asked Gary of Tips for Travellers for his advice: "Start with the European rivers on the doorstep. Explore major rivers like the Danube and Rhine and then experiment with the others. Try different cruise lines to find out which approach and style works best for you before, then spending and investing in going long haul to explore Asia. The cost is much greater and by then you will know you like river cruising and who you would like to entrust with your time and money to take you to Asia."

For more advice, check out Gary's YouTube channel with up-to-date videos about river cruising, including '10 things you need to know before doing a European river cruise'.