Imagine the finest restaurant in town, where the service is second to none, the food is mouth-wateringly delicate you want to savour every morsel, the décor is so tastefully chic it rivals any double spread in an interior design magazine. The sort of venue that dreams are made of, where everything comes together to give you that perfect moment. The sort of venue that you save for special occasions, to impress your friends and family. Well, on board Regent Seven Seas Cruises new 6★ ultra-luxury cruise ship, you don't need to imagine.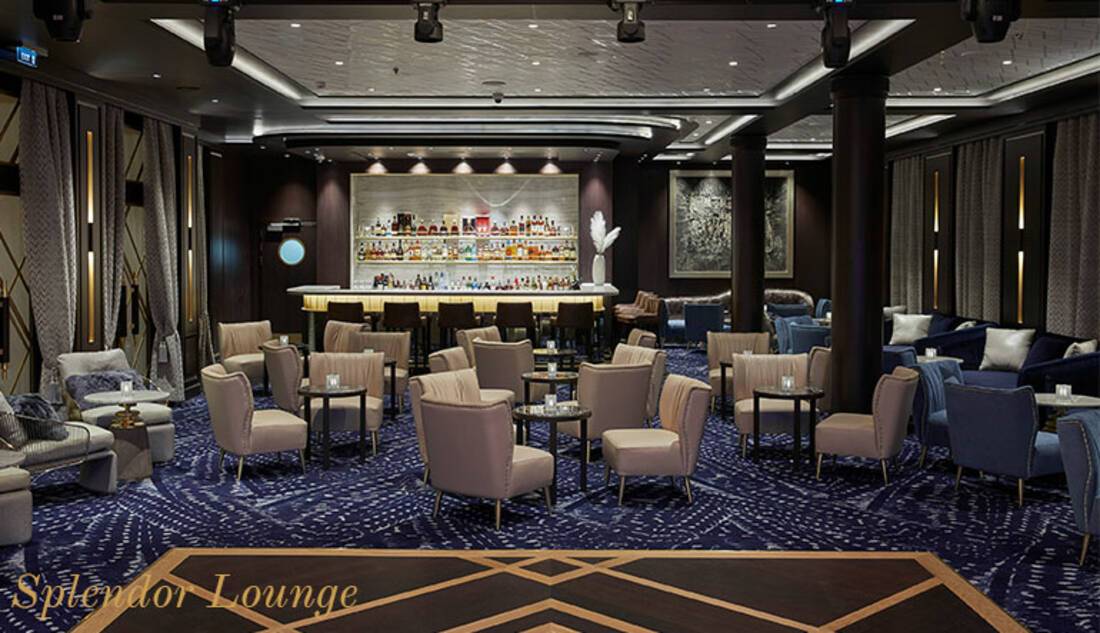 Alongside a few colleagues I had the very enviable task of spending a few days on board Seven Seas Splendor. To say it exceeded all expectations would be an understatement. From start to finish there was someone available to help, even stepping off the plane we were greeted by a Regent representative and introduced to our driver who exuded professionalism and experience. We knew we were in good hands and were able to just sit back and relax in our luxurious transfer while enjoying the beautiful rolling rural landscapes.
Arriving at port was an exceptionally smooth process and we were welcomed on board like old friends and promptly offered a glass of champagne to toast our arrival. From the very first glance we were in awe of the high quality, contemporary colour palette, original artwork, exquisite glassware and marble-adorned floors – our eyes treated to a feast fit for royalty. Every lounge, bar, restaurant and public area is unique in both theme and décor and everything is so tastefully done – you can see the attention to detail from corner to corner! What was truly amazing was that even at full capacity, the ship never felt crowded. There were never any queues but there was always a friendly staff member on hand to whip up a signature cocktail, provide you with a pair of reading glasses or offer you a blanket if you were a bit chilly on deck.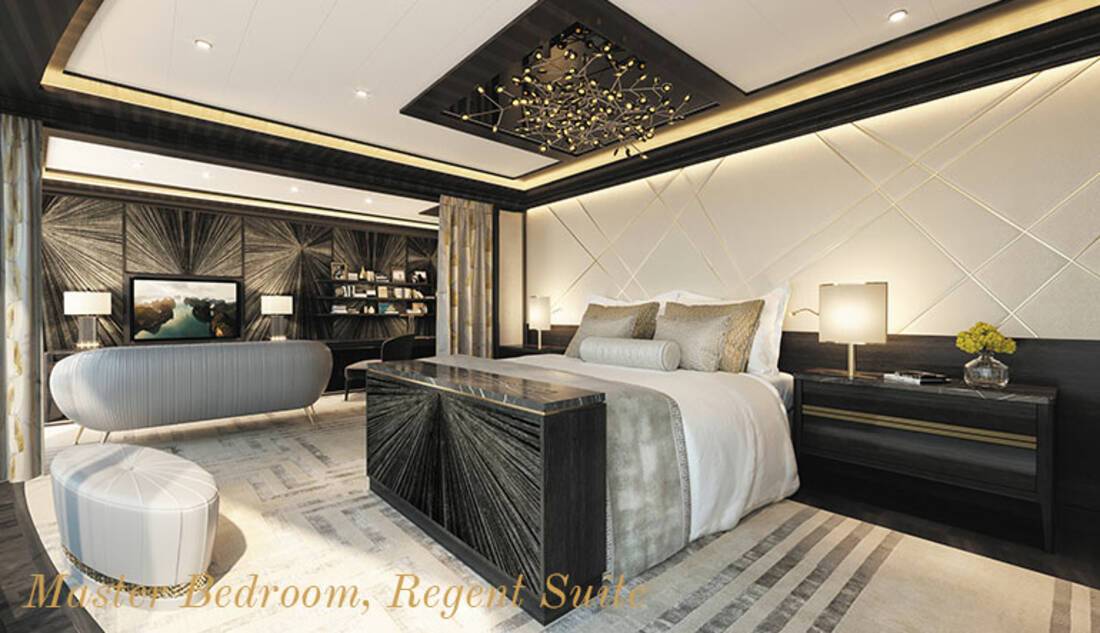 On our second day we were given the opportunity to view a selection of Seven Seas Splendor's truly luxurious suites. If you decide to embark on a cruise with Regent Seven Seas, it is worth nothing that even the lead-in category is a suite, so travelling in style is more accessible than you might think. The Veranda Suite is beautifully decorated, spacious and full of hidden treasures and with the L'Occitane toiletries, Regent Seven Seas Cruises branded tote bags and umbrellas, every scenario is prepared for. If your budget allows, the Penthouse Suite is exceptionally spacious at 59.6m2 and offers many incredible benefits including daily canapes, personalised butler service and for sailings departing from Europe, included business class flights, allowing you to really being your trip in style.
When booking a Regent cruise, one of the main benefits is the unlimited shore excursions that are included for every booking. At most ports there is a wide selection of different tour types, from culinary experiences to catamaran voyages, catering to all interests. We were fortunate to experience one of these incredible excursions in Dubrovnik, Croatia. Collected by Tuk-tuk we were taken on a panoramic tour of the city, meaning we could take in the stunning sights the destination has to offer. Afterwards, we were treated to an informative walking tour of Dubrovnik's Old Town, where we enjoyed the insights of our knowledgeable guide on the local culture and history. We were even shown some of the filming locations Dubrovnik has become famous for (think Game of Thrones!)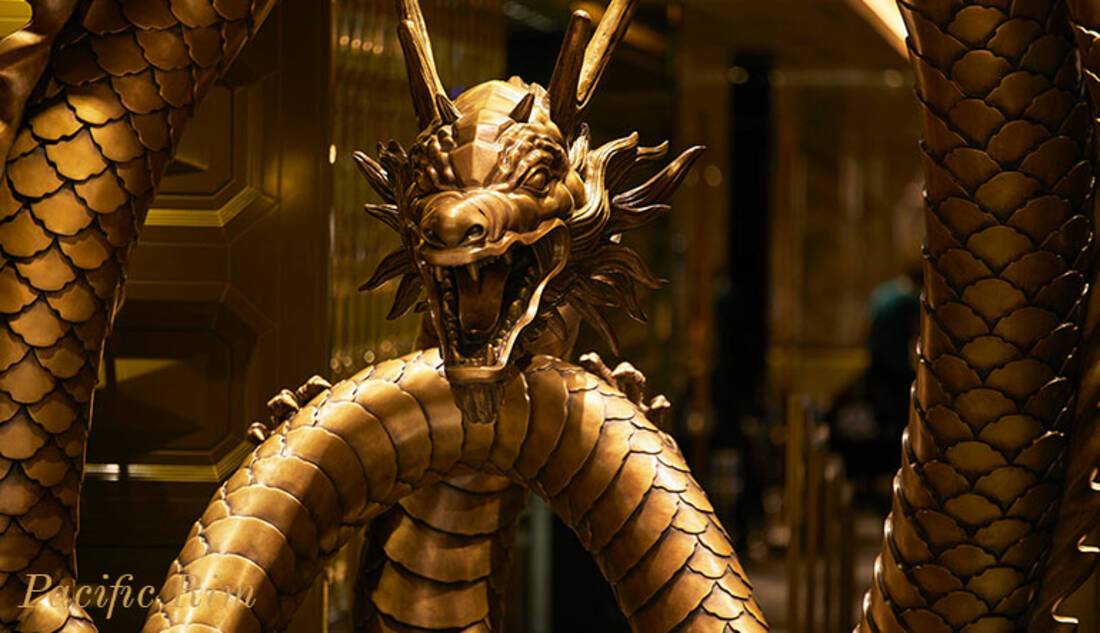 Throughout our voyage we were spoiled every night with the most divine food and each course was paired perfectly with a selection of carefully chosen wines that emphasised each delicate flavour. As standard, speciality dining is included for all guests, giving you multiple options for breakfast, lunch and dinner. My favourite dish was the blackened cod, which was served in Pacific Rim. It sent my taste buds into a frenzy and was truly delicious – if you do decide to book a Seven Seas Splendor cruise please make sure you try this dish; you will not be disappointed!
The chance to sail on board this charming new ship really is an opportunity not to be missed. And when you take into consideration that everything is included (gratuities, unlimited shore excursions, included premium drinks and speciality dining etc.), this ultra-luxury offering truly is unbelievable value for money.