Asia is the Earth's largest continent – stretching from the Arctic Circle in the north to the tropical forests on the equator. Wildlife here, including Sumatran rhinos, baby orangutans, whale sharks and blue faced monkeys, face some of the hottest deserts, tallest jungles and highest mountains found anywhere on earth. Discover this and more on a cruise to Asia.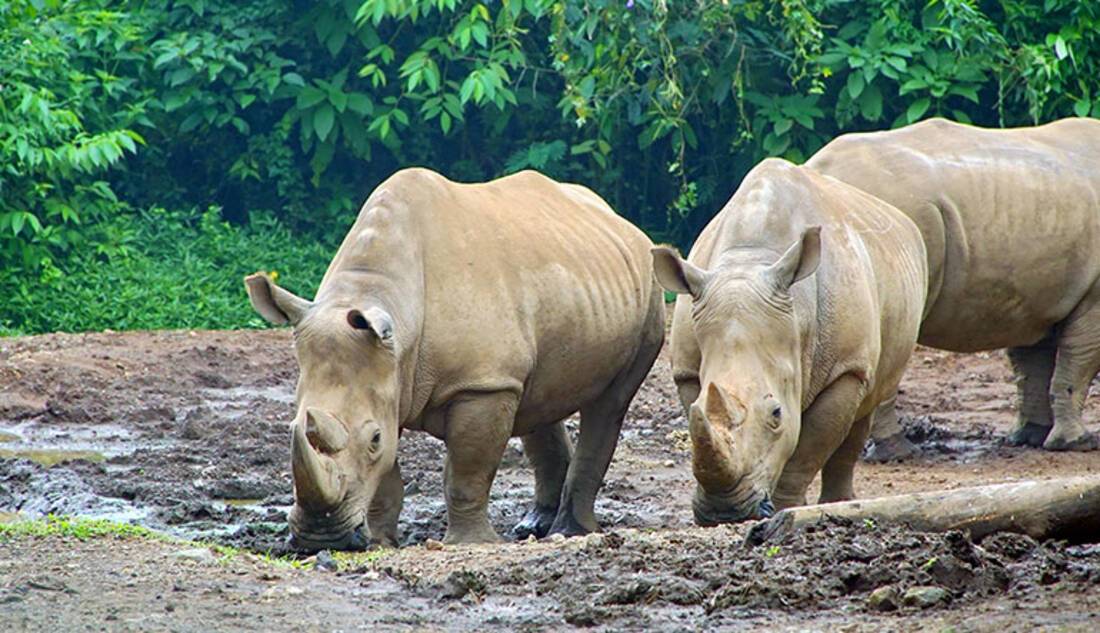 Sumatran Rhinoceros
The smallest of all living rhinos, Sumatran rhinos are the only Asian rhinos with two horns. Covered with long hair and more closely related to the extinct woolly rhinos than any of the other rhino species alive today, Sumatran's weigh between 500 and 960kg.
With their reddish-brown skin, Sumatran rhinos are the hairiest of their kind. Their coat can vary from short and bristly to wild and shaggy. As well as their small size and hairy bodies, Sumatran's have unique skin folds; with two prominent folds that circle the body behind the front legs and before the hind legs. They are very agile creatures who can run very fast, they climb mountains easily and negotiate very steep slopes and riverbanks.
Regent Seven Seas Cruises
Visit Indonesia on the Australian, Indonesian & Wildlife Discovery voyage with Regent Seven Seas Cruises. Visit the Sumatran Rhino Sanctuary, an area of 100 hectares of high-quality rhino habitat in Way Kambas National Park.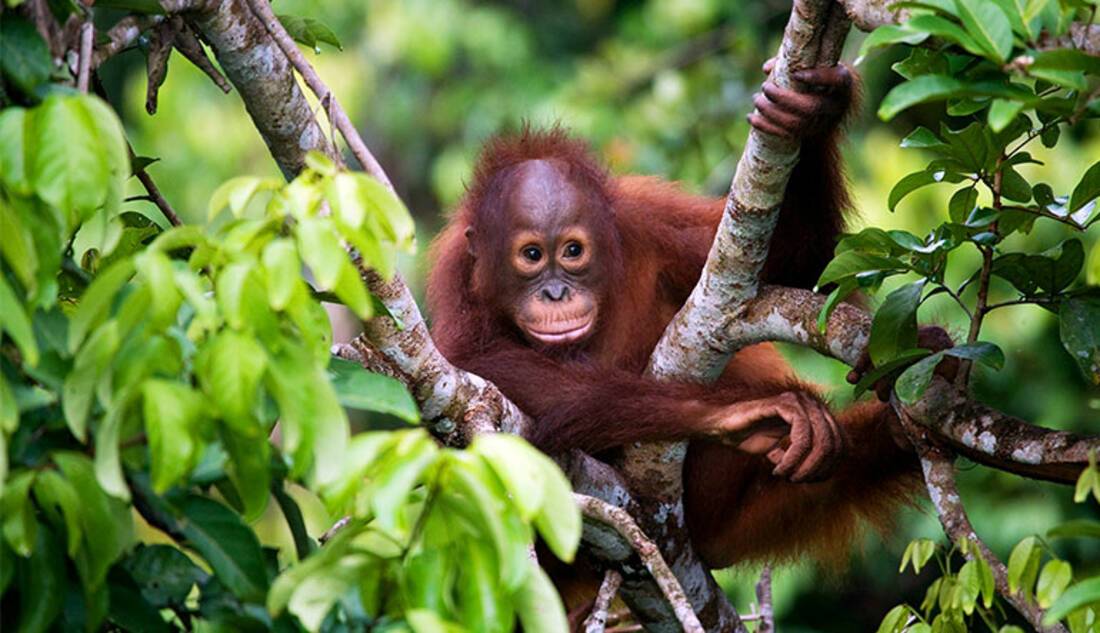 Baby Orangutans
Native to Indonesia and Malaysia, orangutans are three extant species of great apes. Currently only found in the rainforests of Borneo and Sumatra, orangutans spend almost all of their time (around 90%) in trees. The Malaysian word orangutan means "person of the forest" thanks to their close relativeness to human stature. Orangutans are highly intelligent animals but are more solitary than other apes.
Males and females differ in size and appearance but on average weigh between 73 to 180 pounds and stand between 4 and 5 feet. In the wild, their average life span is 30 to 40 years due to deforestation and other human activities, which has placed the orangutan in danger of extinction.
Silversea cruise
Spend nine days of your 23 night cruise exploring Malaysia on Silversea's voyage to Borneo & Southeast Asia. Visit the Sepilok Orangutan Sanctuary to witness captive orangutans being reintroduced to their natural habitat and observe them at their feeding stations in the rainforest.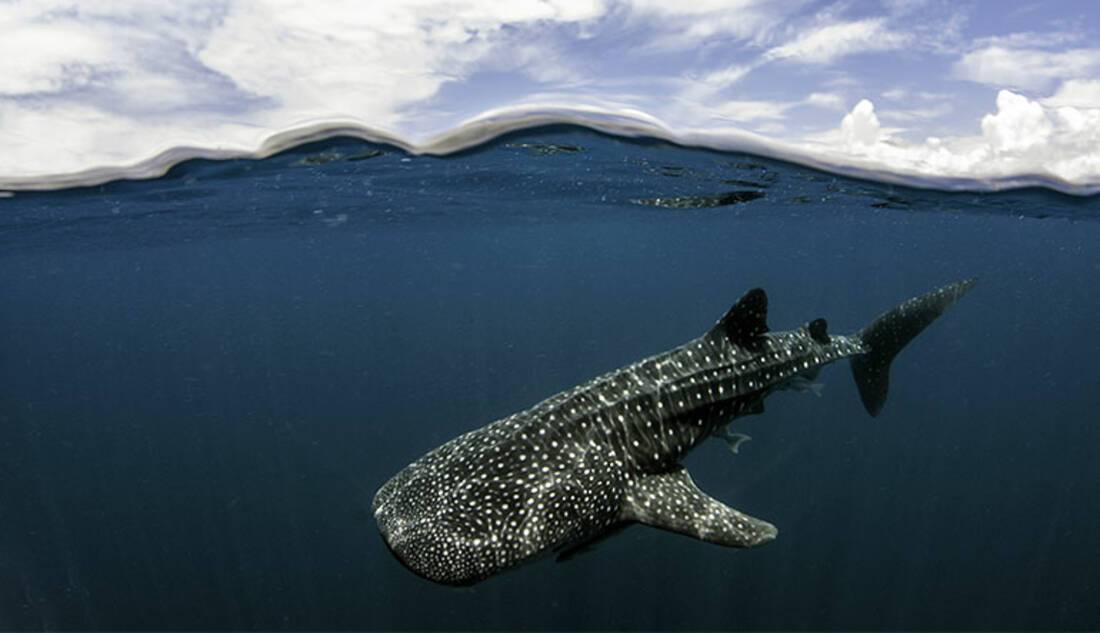 Whale Sharks
The largest fish in the sea, whale sharks can reach lengths of 40 feet. An average life span of 70 years, whale sharks can weigh up to 20.6 tons and reach up to 32.8 feet. Their flattened heads sport a blunt snout above the mouth with short barbels protruding from the nostrils. Whale sharks are most recognised by their white spots, pale horizontal and vertical stripes and white tummies.
Whale sharks are filter feeders – they jut out their formidably sized jaws and passively filter everything in their path. The mechanism is theorized to be a technique called "cross-flow filtration", like some bony fish and baleen whales.
Celebrity Cruises
Explore Thailand with Celebrity Cruises on their Borneo & Southeast Asia Adventure. Richelieu Rock, a unique diving site in the Andaman Sea, is a fantastic spot to look out for whale sharks which can be spotted here from February until May.

Golden Snub-nosed Monkey
The golden snub-nosed monkey, most commonly recognised as the blue faced monkey, can be found in the snowy mountain ranges of central and southwest China. The species can withstand extremely cold temperatures, where no other non-human primates can survive.
The golden snub-nosed monkey is very rare and can be identified by its long golden-brown guard hairs on its back. Their unique noses have no protruding nasal bones, hence the name. The age of the monkey can be determined by the length of the hair on its back – typically, the monkeys life span is between 23 and 26 years.
Uniworld River Cruises
Discover central China on Uniworld River Cruises 5★ China, Tibet & The Yangtze voyage. The newest ship on the Yangtze, Sanctuary Yangzi Explorer features the largest cabins and suites on the river.
Please note: Wildlife sightings are not guaranteed on any of the cruises mentioned.