South America is the Earth's most species rich continent. A continent full of the unusual and ingenious, South America scales from Colombia to Argentina with many fascinating countries in between. With these fascinating countries comes fascinating wildlife; Andean bears, guanaco, blue manakins and poison dart frogs reside here and are all waiting to be discovered on a cruise to South America.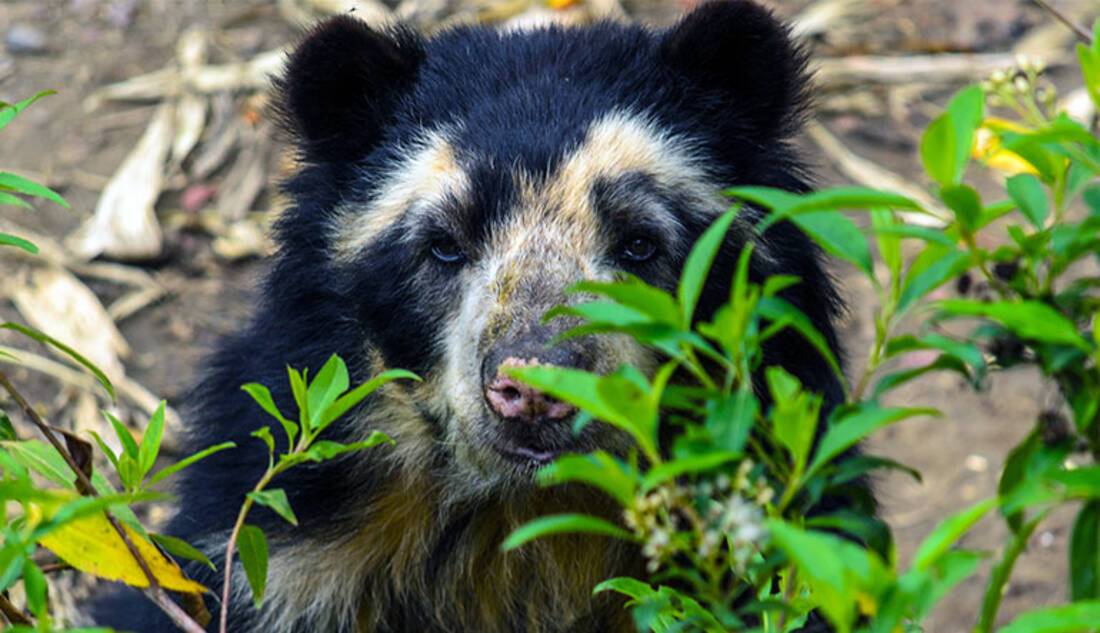 The Andean Bear
The Andean bear, more commonly known as the spectacled bear, is South America's only native bear. With an average life span of up to 25 years, spectacled bears have shaggy fur that is black, brown and sometimes reddish. Their name comes from the white/yellow rings that encircle their eyes, resembling spectacles.
Spectacled bears are the smallest members of the Ursidae family, though in some cases they can grow up to 6 feet. Males weigh between 220 and 340 pounds, whereas females are significantly smaller, rarely weighing more than 180 pounds.
Azamara cruise
This beautiful bear can be found in the Andes, which extend from north to south through seven South American countries, including Colombia. Spend two days exploring the handsome and historic country of Colombia with Azamara on their voyage to Colombia, Ecuador & Peru.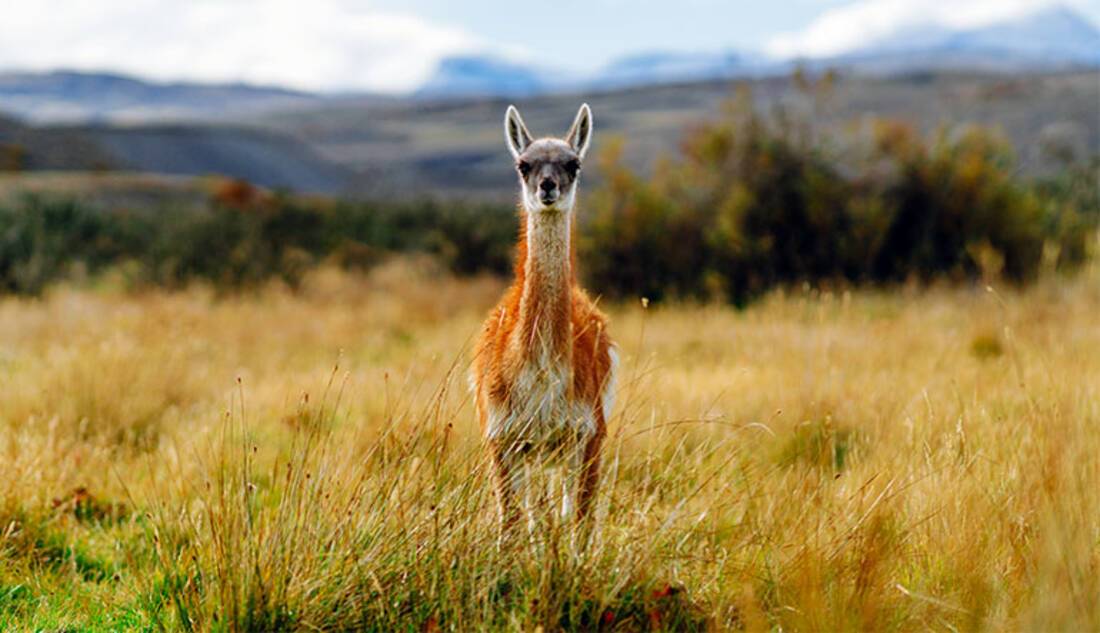 Guanacos
Closely related to camels, guanacos are slender animals with pale brown backs, white undersides, grey faces and small, straight ears. They are one of the largest wild species in South America and inhabit the steppes, scrublands and mountainous regions of the continent.
Guanacos live in herds composed of females, their young (called chulengos) and a dominant male. Typically, guanacos weigh between 190 and 309 pounds, stand between 3 and 4.2 feet and can reach lengths of 7 feet. The species can live up to 20 years.
Seabourn cruise
Guanacos are native to Patagonia, a region encompassing the vast southernmost tip of South America, shared by Argentina and Chile. Embark on a trip of a lifetime with Seabourn. Their Ultimate Antarctica & Patagonia voyage on Seabourn Quest will transport you through the region of Patagonia.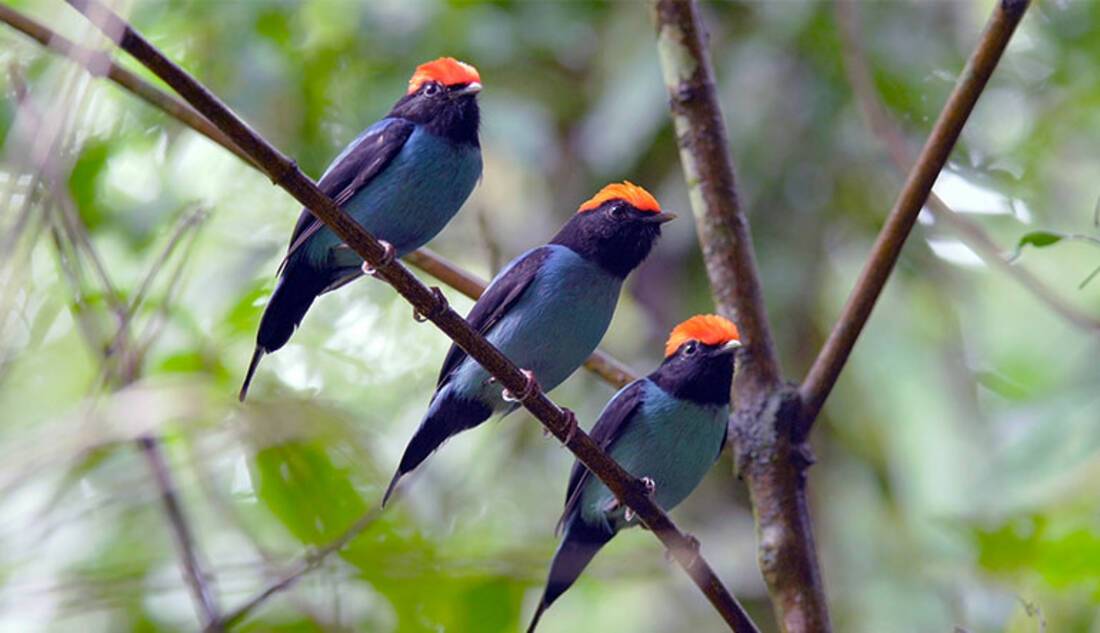 Blue Manakins
The blue manakin, or superior blue manakin, can be found in north-eastern Argentina. Formerly, the name swallow-tailed manakin was widely used, but as it is misleading, the name has been abandoned and the species are now known as the superior blue manakin. Distinctive thanks to their blue bodies, black wings, tail and head and red cap, blue manakins typically inhabit wet lowland or heavily degraded former forest.
During breeding time, males sing and dance to impress females. Due to the pronounced hypergamous nature of female blue manakins, up to 90% of male blue manakins never mate.
Celebrity Cruises
With free on board spend of up to $500, Celebrity Cruises Argentina & Antarctica voyage will provide you with the opportunity to see Argentina in depth. Spend time in both Ushuaia and Buenos Aires and discover the incredible wildlife that resides here.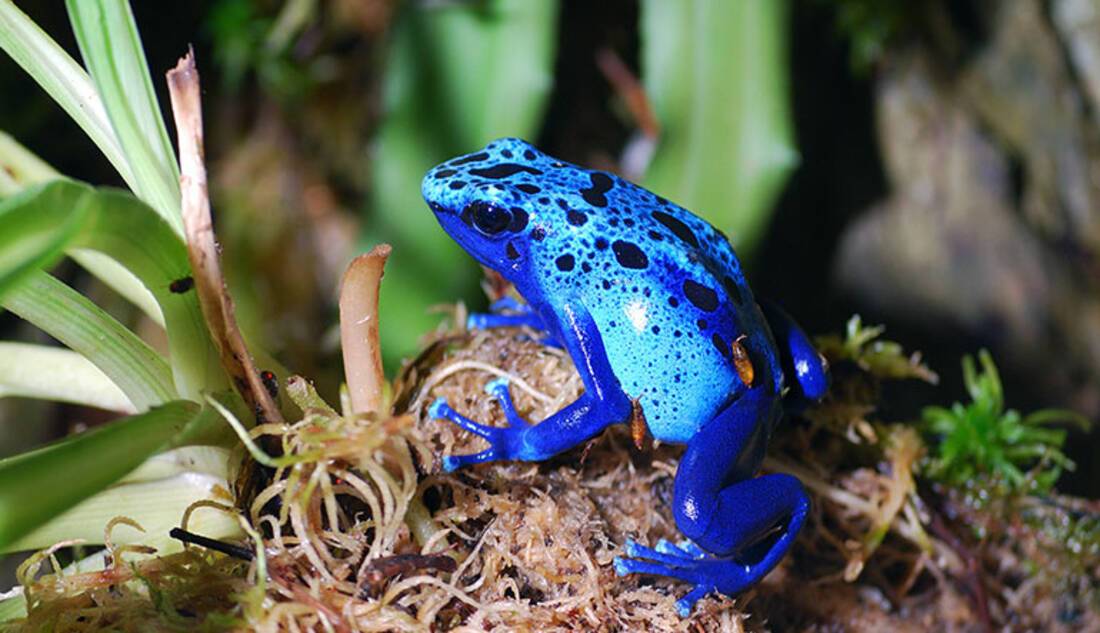 Poison Dart Frogs
Poison dart frogs are some of the most brilliant and beautiful animals on Earth. Depending on their habitats, their colouring can be yellow, gold, copper, red, green, blue or black. Their vibrant colours are deliberately ostentatious to ward off potential predators, a tactic called aposematic colouration.
Poison dart frogs are some of the most toxic animals on earth - the two inch long golden poison frog has enough poison to kill 10 grown men. The people of Colombia have used its powerful poison for centuries to tip their blowgun darts when hunting, hence the name.
Cruise & Maritime Voyages
On Cruise & Maritime's Grand South America & Amazon Voyage, you'll have the opportunity to explore Brazil, the home of poison dart frogs. Spend time in Brazil and cruise along the Amazon river.
Please note: Wildlife sightings are not guaranteed on any of the cruises mentioned.