There's nothing quite like travelling solo and cruising is an ideal gateway. Offering a safe and secure environment in which to meet new people, experience new things and visit new destinations, cruising give you the freedom to choose what's best for you.
But where should you visit? We've carried out extensive research to find the 10 best destinations for solo travellers, taking into account safety, environment, transportation, culture and sightseeing attractions.
It's time to take me, myself and I on the trip of a lifetime!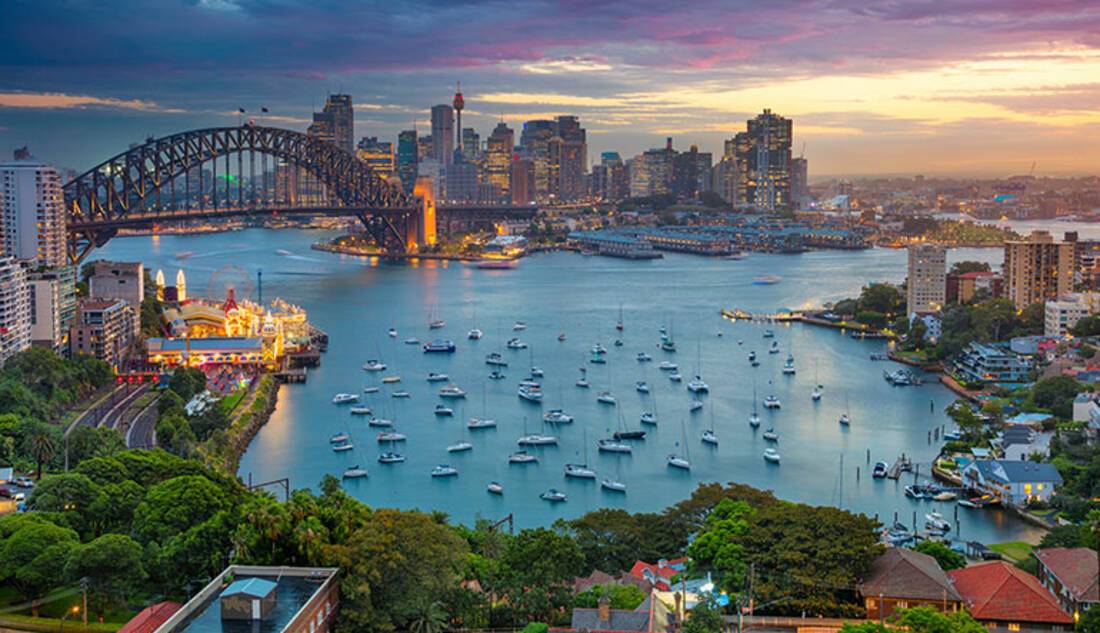 Australia
From the refreshing blue of the coastal waters to the lush green rainforests, Australia is a land of wonderful contrasts. East Coast Australia is a popular route with backpackers, as its location makes it a gateway to the Great Barrier Reef and the Daintree Rainforest. Home to some of the best diving spots in the world, the East Coast is one of the best places to travel alone.
Kiki, a blogger from California, recommends Melbourne as a top destination for solo travellers. In her blog post The Best Cities to Travel Alone she says, "When you are tired of winter in the Northern Hemisphere, head down to the sizzling beaches of Melbourne and explore the galleries, theatres and museums that make up this culturally-rich city." Australia's cultural capital, Melbourne simply buzzes with life. Boasting stunning art, a vibrant music scene and excellent food, wine and coffee, it's little wonder that it regularly tops 'most liveable city' rankings.
Further along the coast lies Sydney. Well known for its iconic harbour, Sydney hosts nearly half of all international visits to Australia making it a fantastic spot to make friends as a solo traveller. Plus, it's full to the brim with friendly locals ready to offer tips.
The city also boasts over 40 beaches with picture perfect Bondi Beach being the most famous of them all. Watch surfers catch waves, take a coastal walk or simply sit back, relax and read your favourite book.
See all featured cruises to Australia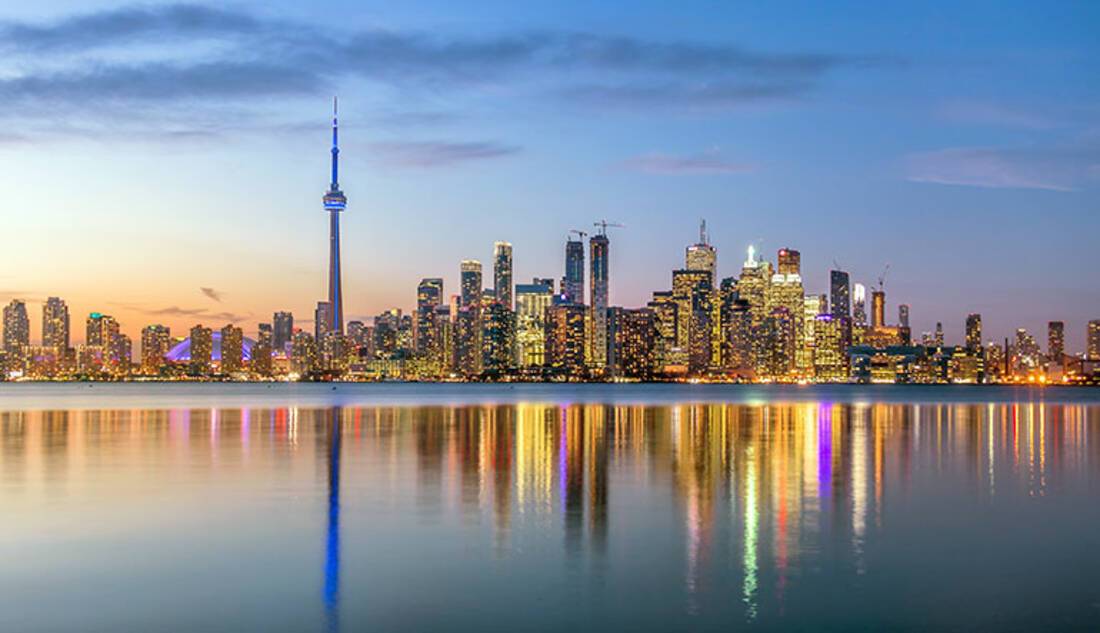 Canada
The natural wonders of Canada are what make the world's second largest country so charming. The west is a green dream while the east retains much of its olde-worlde appeal.
Vancouver is a popular spot for tourists whether travelling alone or in a group. Home to the Rocky Mountaineer, Vancouver's culture, scenery and attractions will certainly tick all your boxes. The best way to experience the majestic Canadian Rockies is most definitely on the infamous Rocky Mountaineer, a world-renowned, luxury train that travels by day through the wild beauty of Canada's West. Choose from SilverLeaf or GoldLeaf service and enjoy the world's leading luxury rail experience.
Montréal, a UNESCO City of Design, is another fantastic city perfect for the solo traveller. An alluring mix of European history, modern style and fresh thinking, it lies on the shores of an island of the same name. View the Vieux-Montréal, explore the quays, marvel at the architecture, discover nature's best or head to new heights.
The world's most multicultural city, Toronto has a population of 6.1 million. With over 200 languages spoken, as a solo traveller you're likely to feel at home here.
See all featured cruises to Canada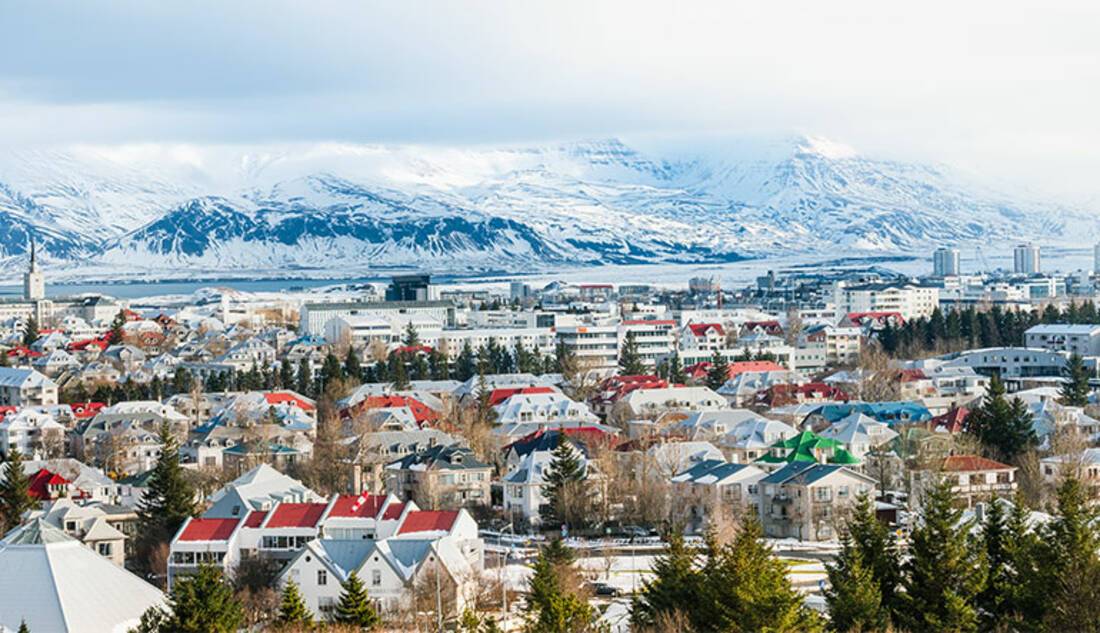 Iceland
Voted as the safest country in the world, Iceland is a remote and peaceful country with a population of just 350,000. It feels more like a big local neighbourhood than a country and with a great transportation system, it is super safe to travel around alone.
A destination that tops many bucket lists, Reykjavik is a land of incredible beauty. Are you a solo traveller that loves the outdoors? Reykjavik is filled to the brim with caverns and caves to explore, volcanoes and glaciers to hike and geothermal spas to soak in. The Blue Lagoon is around 40 minutes outside of Reykjavik and offers a chance to repair and replenish in the mineral-rich geothermal seawater.
Alyssa, from My Life's a Travel Movie, highly recommends taking a self-tour of the South Coast of Iceland, "You'll get to see some of mother nature's many incredible sights, including volcanoes, waterfalls, beaches and beautiful flower fields."
And if you head to Iceland at the right time of year, you're sure to see the northern lights. A natural phenomenon, the lights are quite simply one of the natural wonders of the world.
See all featured cruises to Iceland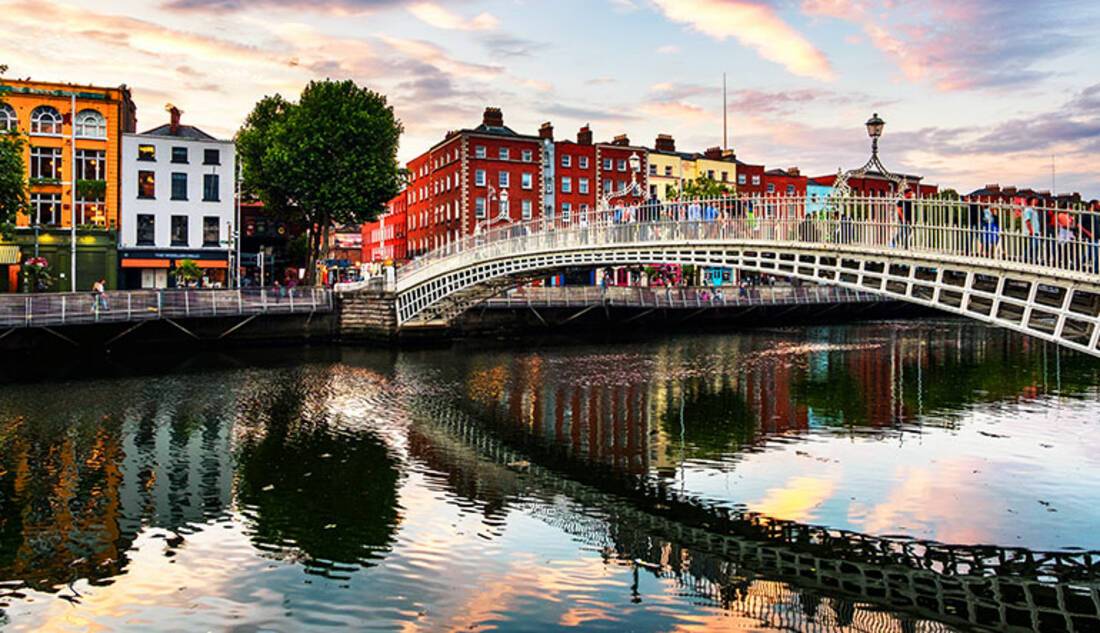 Ireland and Northern Ireland
A world made of words; Ireland is a small island with a memorable punch. With its rich 1,000 year history and contemporary architecture, Dublin has produced many great writers. Walking city tours will help you to discover more about the likes of Oscar Wilde (writer of The Importance of Being Ernest), Bram Stoker (Dracula) and James Joyce (author of Ulysses). The tours are also a great opportunity to meet likeminded travellers.
Across the border in Northern Ireland and dubbed as the best solo travel destination for making friends, Belfast is one of the most culturally vibrant and friendly city break destinations in Europe. Much like Dublin, Belfast is rich in literature. It's the city that inspired both The Chronicles of Narnia and Gulliver's Travels, which is a pull for a lot of visitors today.
Outside of literature, the museum, Titanic Belfast, is a must-see. There are nine interactive galleries to explore, each telling the tragic story of this historic ship, built in the city between 1909 and 1912.
See all featured cruises to Ireland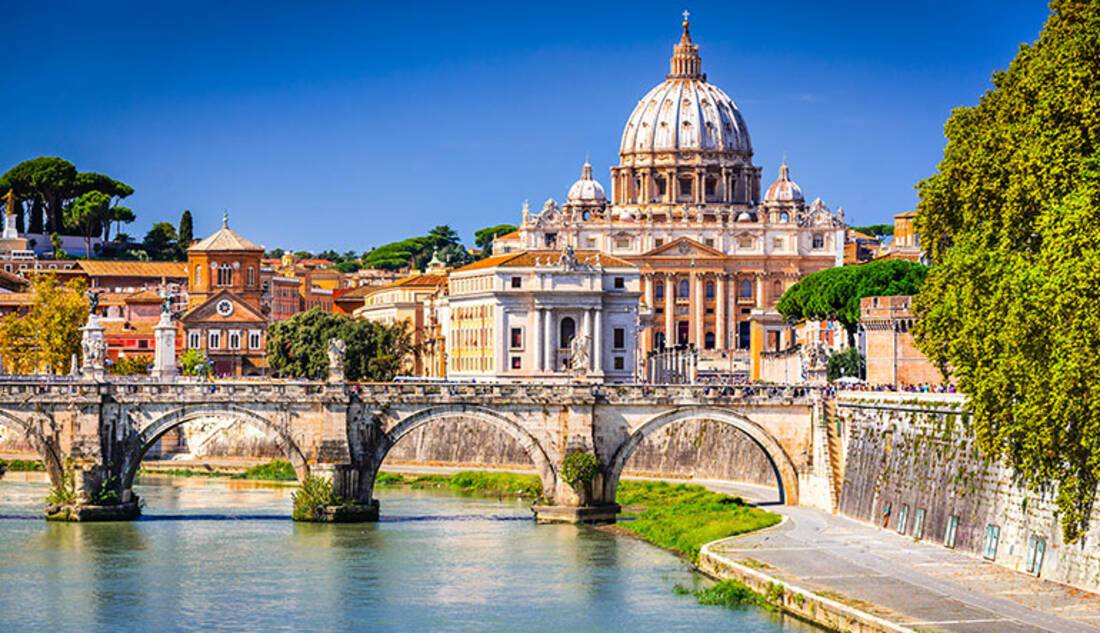 Italy
In the heart of the Mediterranean is Italy. The birthplace of the Renaissance and one of the most exciting cultural destinations on the planet, Italy should be at the top of your list.
Food is a universal language. And what is Italy most known for? It's food, of course! From the quality of the ingredients to the reverence for tradition, eating in Italy is all about passion, pride and godere la vita (enjoying life). Make sure to avoid tourist traps, not only are they expensive, but they don't always offer the true Italian experience. Instead speak to on board staff or local tourist guides for their recommendations.
With a maze of canals threaded through the city and hints of history to be found on every corner, it's easy to see why Venice is considered one of the most charming destinations in the world. Marvel at the Basilica di San Marco, celebrate the city's rich musical heritage, ride in a gondola down The Grand Canal, admire the Doge's Palace or enjoy Venetian cuisine.
See all featured cruises to Italy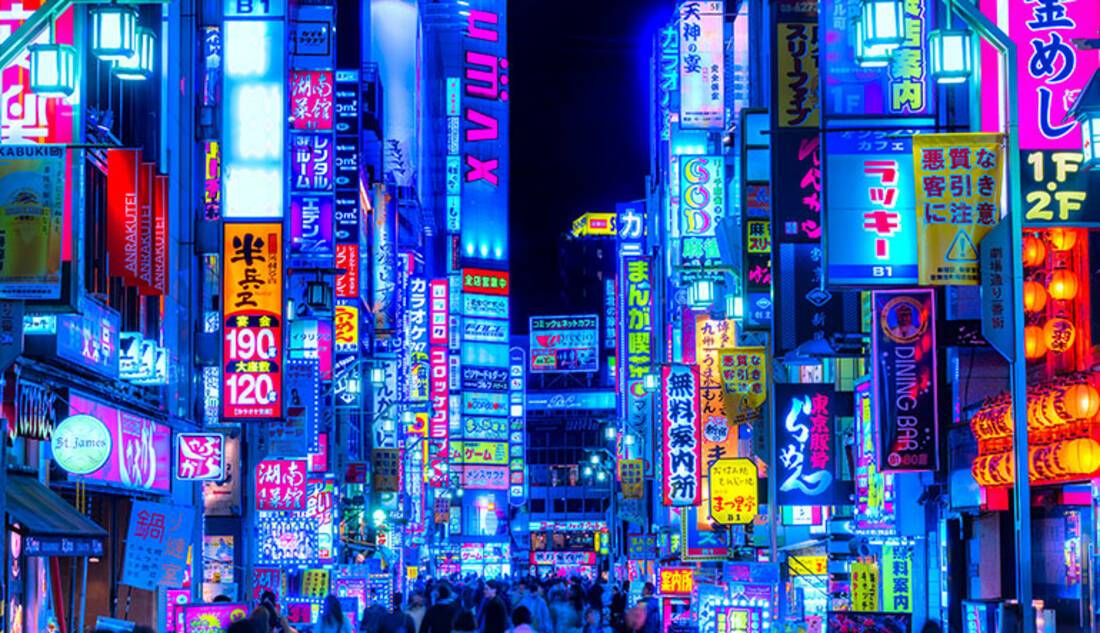 Japan
Japan is a land of contrasts. Its culture has been cultivated for thousands of years and values that have been in place for centuries are still celebrated, somehow blending perfectly with the high-tech, neon lights and skyscrapers. It is an extremely friendly country and those visiting (especially those visiting alone) are made to feel welcome as a matter of course.
Eating by yourself in Japan is not only acceptable but the norm, so it's a great place to practice the art of dining alone especially if you feel self-conscious. The street food in Tokyo is sensational and it also has some of the best sushi restaurants in the world.
Though English isn't commonly spoken in Japan, it doesn't cause any problems. You'll find public transport easy to navigate and ordering food in restaurants will be as simple as a nod and a point.
See all featured cruises to Japan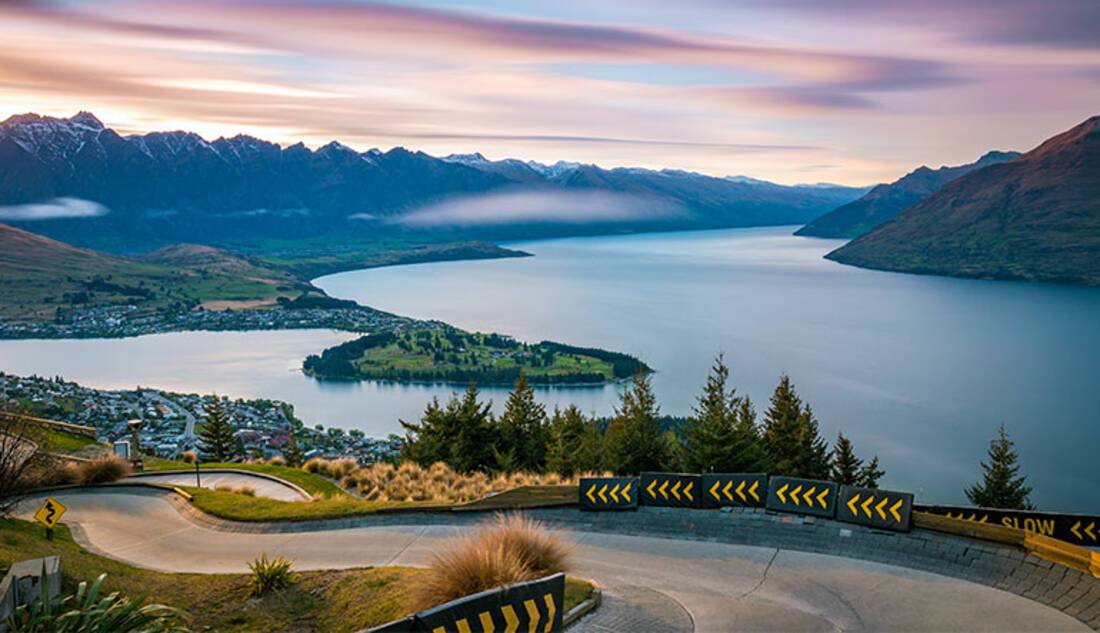 New Zealand
A popular destination for backpackers, New Zealand is one of the safest countries in the world. The South Island is particularly great for outdoor lovers; with opportunities for zorbing, horse riding, skiing, hiking, kayaking, bungee jumping, skydiving, jet skiing and whitewater rafting.
Stretched over a volcanic field on New Zealand's North Island is multicultural Auckland. The country's largest city, this thriving hub offers everything you would expect – enchanting scenery at every turn, fascinating Maori heritage and friendly locals. The urban centre occupies a narrow isthmus between two harbours, while the outer region boasts beautiful beaches, fertile farmlands and rainforest-covered hills.
Queenstown is known as the adventure capital of the world, with one million visitors coming together every year to get involved in outdoor activities over the Remarkables mountain range.
See all featured cruises to New Zealand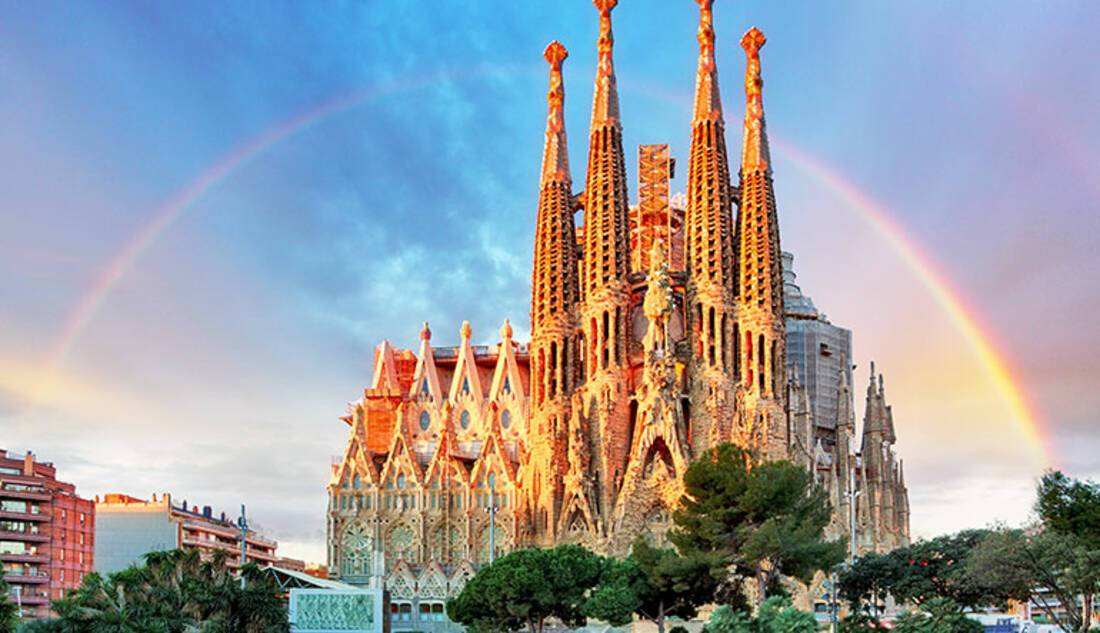 Spain
The passionate, sophisticated and somewhat diverse atmosphere that Spain offers gives it the stereotype of a land to live the good life. With what appears to be a never-ending coastline, Spain is a fantastic option for the solo traveller looking to spend time relaxing on a beach under the Mediterranean sun.
If you want to gain a better understanding of Spain's culture and history, Barcelona is filled with both. Catalonia's capital captivates with effortless charm and has a little bit of everything to please everyone; art museums, awe-inspiring architecture, delicious food, a beautiful beach, an exciting nightlife scene and jaw-dropping hikes. Gaudí's influence can of course be seen all over the city, from the colourful Parc Güel which doubles as a UNESCO World Heritage Site to his majestic unfinished masterpiece, La Sagrada Família.
The golden, sun-drenched city of Madrid has some of the most beautiful architecture in the world. Head here if you want to immerse yourself in art, eat humble but delicious tapas, sip on traditional sangria and of course, marvel at stunning architecture.
See all featured cruises to Spain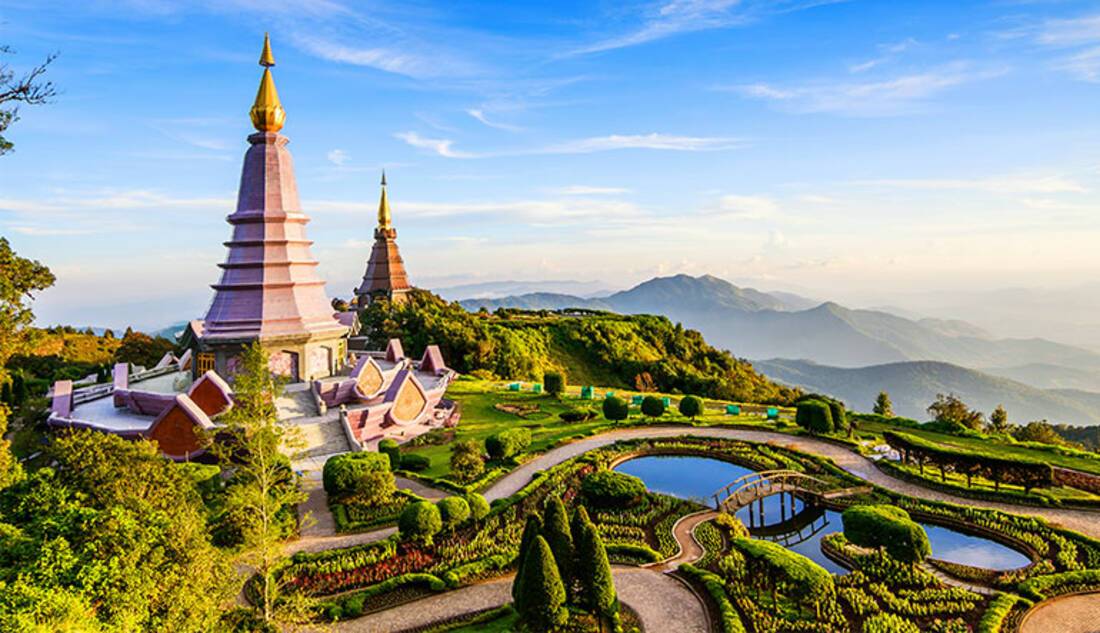 Thailand
The land of smiles, Thailand is a maze of tropical beaches, sprawling cities and ornate temples, which can be found amid dense rainforests and mountain ranges. Over 35 million people travelled to Thailand last year; new and experienced backpackers, penny pinchers, luxury travellers, students straight out of university, retirees, tour groups and solo travellers. This is a country with something for everyone.
The loud, chaotic and sinfully exciting Bangkok is where old and new combine. The city has a reputation of bombarding your senses; centuries of history collide with a fast-paced modern lifestyle which sees Buddhist monks wandering past people arguing with street sellers and glittering temples side-lined by skyscrapers.
Chiang Mai, also known as the rose of the north, is full of history and surrounded by beautiful architecture. One of the most popular backpacker destinations within Thailand, Chiang Mai is a blissfully calm and laidback place to relax and recharge. Those looking to find inner peace should head here.
See all featured cruises to Thailand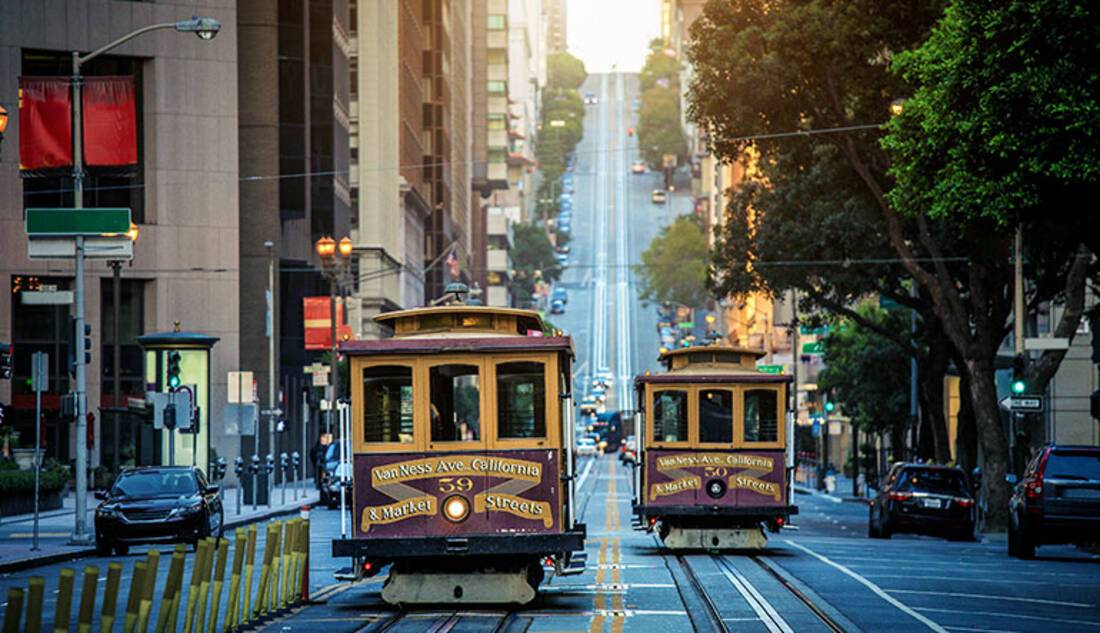 USA
The simply awe-inspiring USA is sure to have something to suit every taste. Its cities are the most cosmopolitan and exciting on earth with towering skyscrapers, magnificent malls and beautiful bays. It's easy to travel America solo given its diversity in terms of geography.
The city that never sleeps, New York has more restaurants, museums and iconic sights than perhaps any other destination. With something for everyone in the Big Apple, you'll never be bored. From the Statue of Liberty to Broadway theatres, you'll be spoilt for choice. There are plenty of gourmet food markets enabling you to eat on the go but if you'd prefer to eat at a restaurant, dining solo is a relaxed affair.
San Francisco, with its natural beauty, vibrant neighbourhoods and must-see attractions, it's very easy to fall in love with the city by the Bay. The Golden Gate Bridge is of course a must when visiting San Francisco and The Golden Gate Park is also worth exploring with its pretty windmills, Japanese Tea Garden, Stow Lake and wild bison.