If you are setting off on a Transatlantic cruise, or will be stopping off to one of the ports along the East Coast, then be sure to take some time out to visit the abundance of eateries and enjoy some of the cuisines on offer in the United States of America.
We have spoken to bloggers who have visited America to ask them what their favourite meal was as well as getting their advice on which restaurants they suggest you visit on your next trip.
Pies and breakfast at Coco's Bakery
Where: California
Coco's Bakery is well-known for its pie selection which includes flavours like dark chocolate and raspberry, summer citrus and classic pecan and lemon meringue. The restaurant chain, which has 45 restaurants across California, Arizona and Nevada, has scooped top accolades from The American Pie Council for their pastry-filled creations.
As well as pies, the restaurants also serve up American breakfasts, steaks with all the trimmings, and salads. Emma from Me, The Man & The Kids, visited the Anaheim branch in California to tuck into a hearty breakfast: "This was indeed a taste of an all-American breakfast; you just wouldn't get a plate in the UK which had sausages, fried eggs, French toast, bananas, whipped cream and walnuts all on the same plate. Not forgetting the side pot of maple syrup to top it off.
"I think we enjoyed it the most simply because we don't get breakfasts like this in the UK, at that moment in time as we tucked into that breakfast, we felt we were experiencing the American way of life."
Hot dogs at Nathan's Famous
Where: Nationwide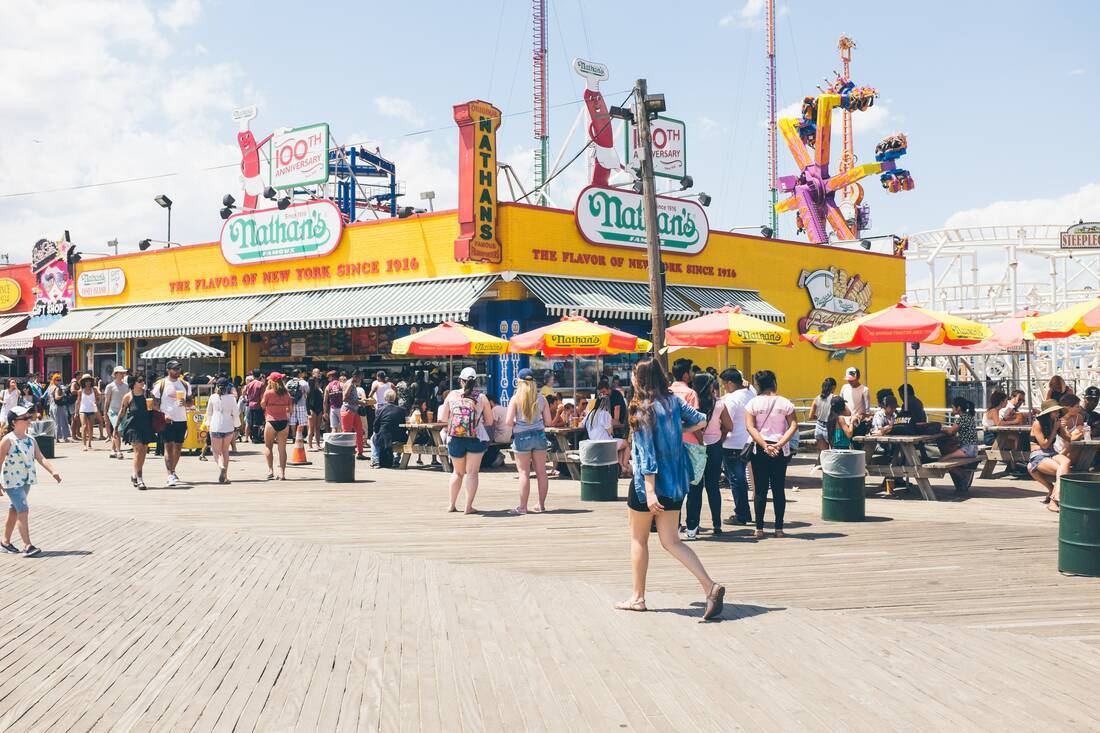 The hot dog is such an integral part of the American food scene that it is a dish you have to try at least once during your trip. Many restaurants serve the hot dog with sides including fries, corn and salads for a filling sit-down meal. If you have a packed schedule and need to grab a bite on the go, then you are sure to find a street vendor selling hot dogs with a variety of toppings.
Emma enjoyed one of Nathan's Famous hot dogs while in New York and describes it as being at the top of her "must eat in NYC" list: "We found the ultimate chilli dogs at Nathan's Famous over on Coney Island, a setting which was perfect for a hot dog lunch. It's home to the world-famous hotdog eating contest which I think we would have a good chance at taking on seeing as we were still left wanting more after having two hot dogs each."
The fast-food chain was born from a hot dog stand at Coney Island more than 100 years ago, and now boasts restaurants across the world. Other tasty dishes to get your taste buds tingling include the originally Philly cheesesteak hot dog, corn dog on a stick and bacon ranch fries.
Burgers at The Loeb Boathouse
Where: New York

Central Park is perhaps one of the most iconic places in New York and visitors flock there in their thousands. This 3.5 square miles of greenery is a welcome space of peace and tranquillity within the hustle and bustle of Manhattan.
What's more, Central Park is a great place that you can visit for free during your New York trip. As well as a place for a leisurely stroll, you can also enjoy some delicious food in the heart of the park. The Loeb Boathouse Central Park is a haven for holidaymakers wanting to escape the metropolitan surroundings and relax for a few moments. The boathouse is situated on the lake and is a great place to tuck into a hearty meal. Emma told us all about her experience: "The best burger we have ever had was at The Loeb Boathouse, Central Park. At $5.75 it was also one of the cheapest burgers in New York away from your typical burger chains. It had the perfect fresh ingredients to make it the ultimate cheeseburger, nobody likes a burger with stale lettuce and tomato. I think what made it even more enjoyable was the fact we got to sit and eat it in Central Park taking in the view around us."
Pasta and pudding at The Cheesecake Factory
Where: Seattle
The Cheesecake Factory started its story in Detroit, Michigan in the 1940s and there are now more than 200 restaurants across the world. The popular American eatery can be found throughout America including Seattle, Boston and Florida.
As well as cheesecakes and speciality desserts, restaurants also produce refreshing super-food salads including the California Guacamole Salad, Grilled Turkey Burger, and Crispy Crab Bites. Olivia from Dungarees & Donuts visited the Philadelphia branch of The Cheesecake Factory while on holiday and described it as her "favourite place to eat in America".
Emma explained: "The whole experience is just amazing. I had the best pasta of my life there followed by a piece of cheesecake, what's not to love? It was their four-cheese pasta which had such a creamy sauce, it was out of this world and my favourite cheesecake was the key-lime one."
Breakfast at Stanley Restaurant
Where: New Orleans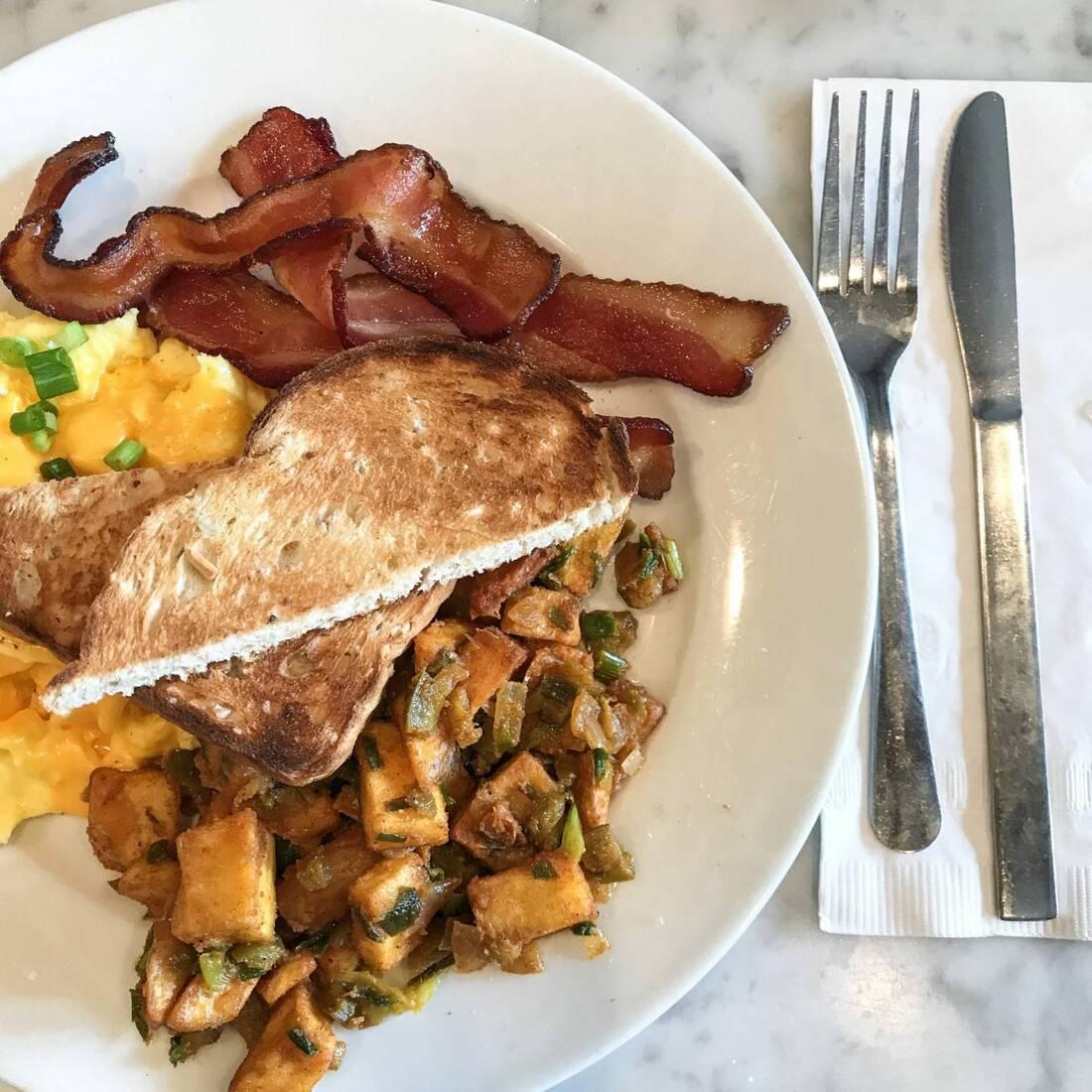 Stanley Restaurant can be found in New Orleans and boasts a beautiful backdrop of St Louis Cathedral. Diners can expect all-day breakfasts, brunch, a soda fountain and home-made ice-cream desserts.
Haydy from Squibb Vicious enjoyed the Stanley Classic while visiting the area: "The dish consists of scrambled eggs, smoked bacon, Creole breakfast potatoes, and multigrain toast. When I say the wait to brunch here was well worth it, I 100% mean it. The Stanley Restaurant oozes cool decor, lovely and engaging staff and the best Creole potatoes ever.
"We hadn't planned on eating there but the queue outside caught our eye. The bacon was pecan smoked, the toast was multigrain without asking and the coffee just kept being re-filled; it was an ideal way to start the day and fuel ourselves up for a busy day."
We also asked Haydy why she thinks America is such a great place to visit: "The country is just so diverse, no matter what you like there are 101 things to do there. Having been to 15 states, there is still so much for me to explore and every time you visit you can guarantee that your trip will be nothing like the last. It has some of the best theme parks in the world, National Parks, and cities that never sleep."
Tacos at Slapfish
Where: California
Seafood lovers will be impressed with the choice of cuisine available at Slapfish. The seafood restaurant is located in several states across America including Arizona and California. Examples of starters include fries smothered in a creamy clam chowder, shrimps marinated with tomato, lime and cucumber served with tortilla chips and fried fish tacos served with salsa.
You will be equally impressed with the main dishes on the menu including a traditional lobster roll served warm with butter, mayonnaise and lemon, the surf and turf burger contains a griddled beef patty smothered with cheese, caramelised onion and topped with chunks of lobster.
Lara from Adventures of a mum has visited America many times for holidays and road trips and said she "adores the diversity and conglomeration of cultures". She went on to tell us all about the most memorable food she enjoyed: "What always strikes me is the variety in cuisine available throughout each state. I adore the Mexican inspired menus that feature in so many Californian restaurants, and I always go for fish tacos when they are available.
"During our last trip up the Pacific Coast Highway, our first stop was in Huntington Beach, the sun warm on my back and the hot, salty area swirling around me. I knew I had to find my fish tacos and I knew where to do just that, at Slapfish. Ridiculously fresh and deliciously tasty street food, and it was all enjoyed whilst sat on the golden sand watching my children play happily on the beach, bliss."
No matter what type of cuisine you enjoy, you are sure to discover a new favourite during your trip of a lifetime in America. If you are in need of some rest and relaxation have a look at our cruise deals and offers, your next exciting adventure awaits.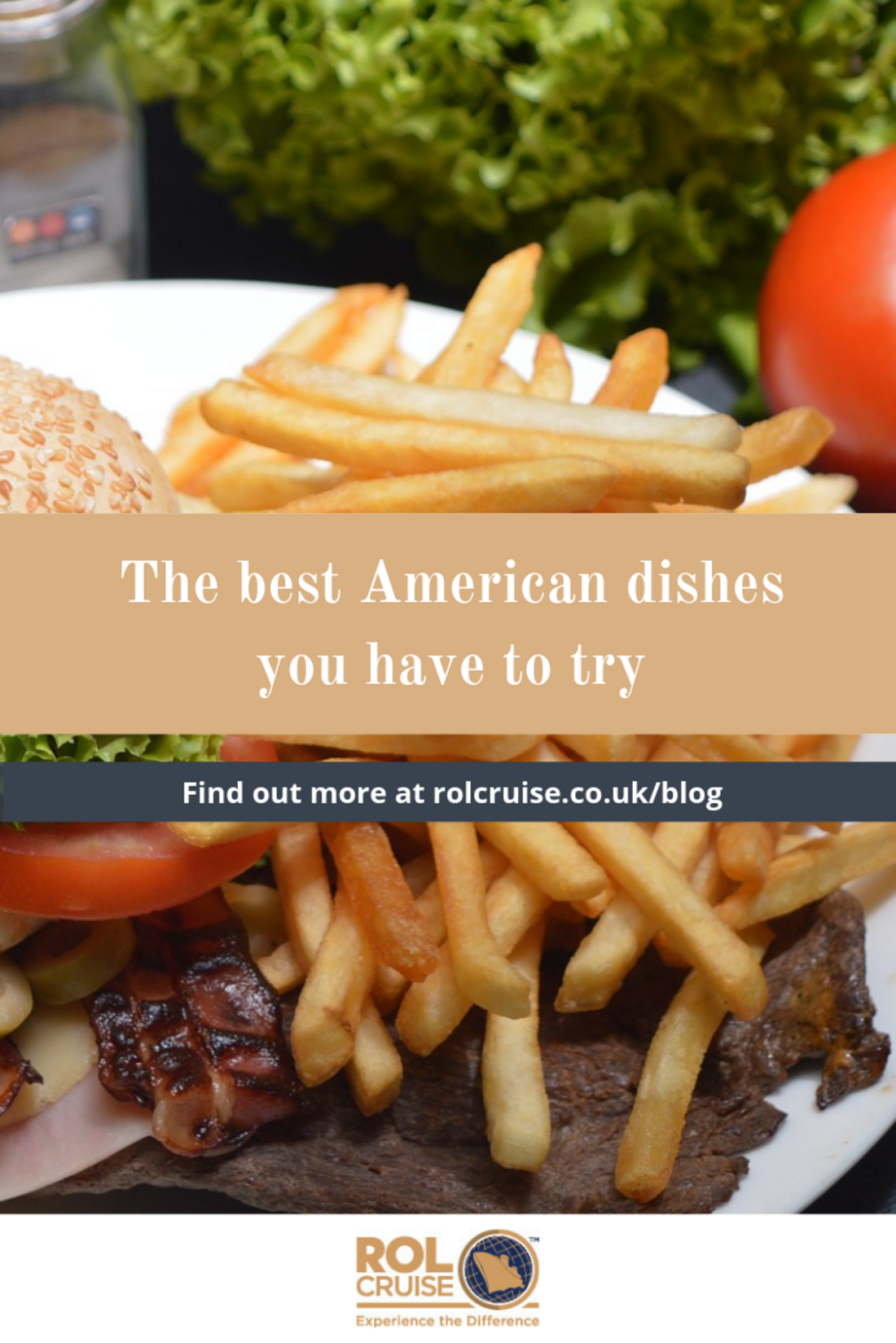 Image Credit: Me, The Man & The Kids, Squibb Vicious,