With sapphire blue seas, dense tropical forests and sugar powder sand beaches, these islands are the destinations from your dreams. Whether you want somewhere to escape the rat race or wish to dive into some of the finest waters on Earth, this list will help you discover the perfect island for you.
Bora Bora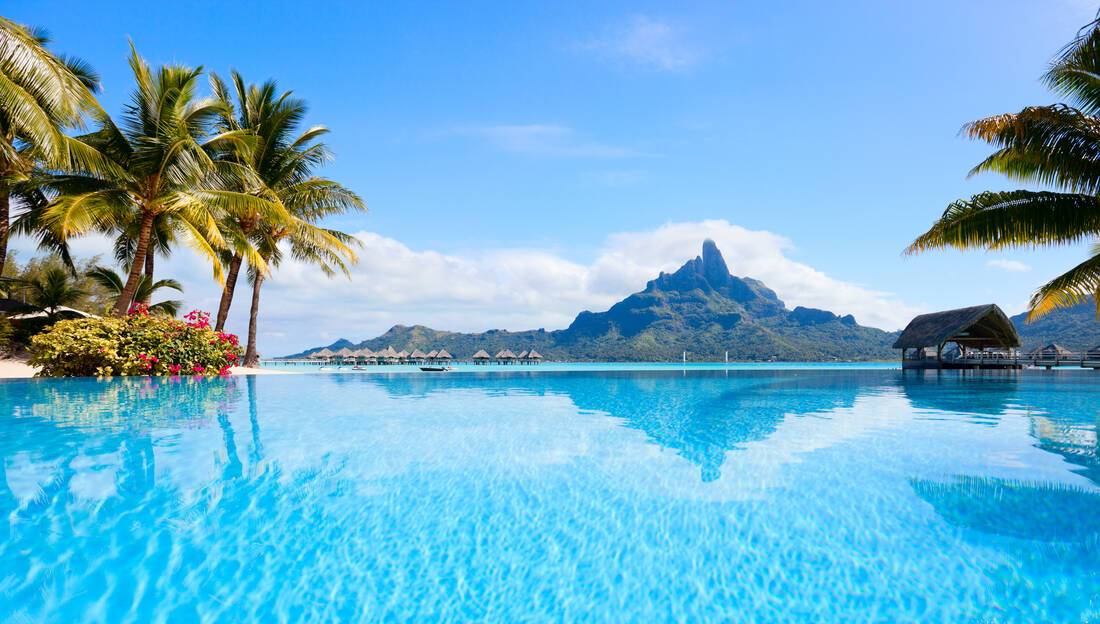 Famous for its iconic floating bungalows dotted above glimmering turquoise waters, Bora Bora in French Polynesia is the ultimate idyllic island.
Experience unrivalled beauty and tranquility as you wander the island's dazzling white beaches. Be sure to bring your camera - we guarantee, the photos you return home with will make you the envy of all your friends!
Angharad Jenkins from Tahiti Tourisme told us how Bora Bora enchants its visitors: "Located in the glistening heart of the Pacific, 143 miles northwest of Tahiti, Bora Bora is the ultimate luxurious getaway. The rich palette of colour, rich vegetation and declining shades of blue serve as the perfect backdrop for a paradise setting. The motu of white sand beaches are lined with coconut trees, and the emerald lagoon is one of the most beautiful in the world."
If you're feeling up for an adventure, why not take a snorkelling or scuba diving tour? The waters surrounding this breathtaking island are home to a stunning variety of coral systems and marine life.
Azores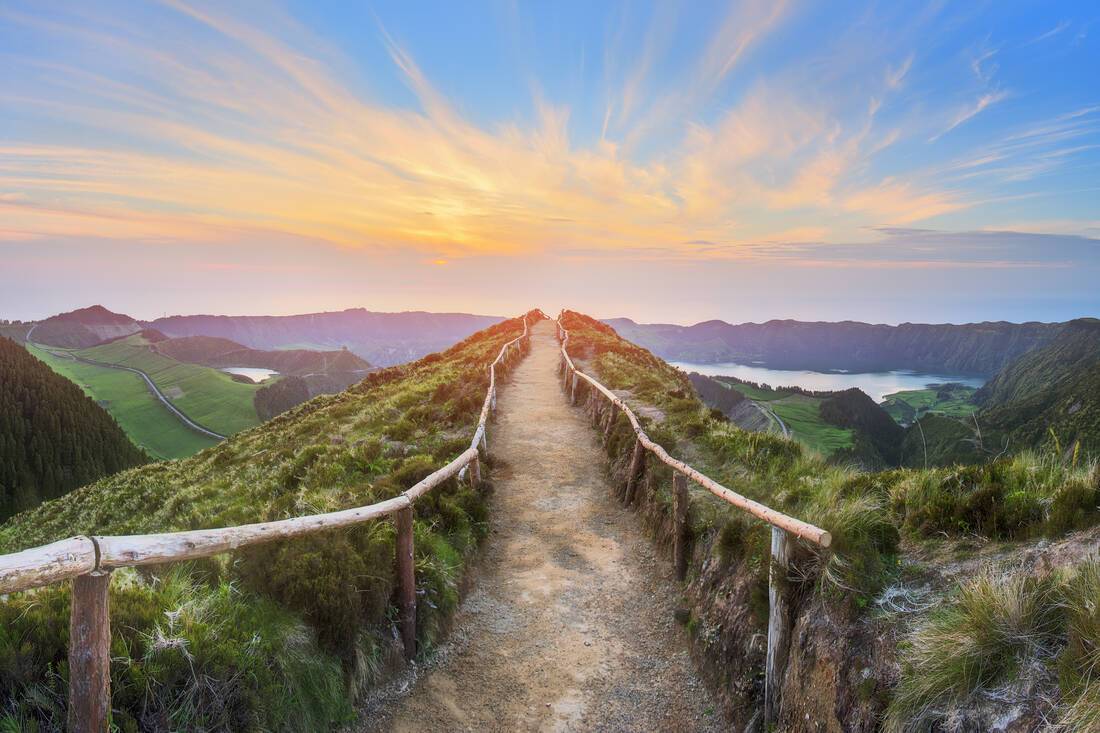 Consisting of nine islands some 800 miles off the coast of Portugal, the archipelago of Azores is the Atlantic's best-kept secret. With sparkling blue lakes, bubbling mud pots and lush greenery, the beauty of these remote islands has to be seen to be believed.
"Our islands are both exotic and drenched in European charm," says João Barbosa of Visit Azores.
"We are also the most sustainable tourist destination in the world. We preserve both nature and our traditions and all the environment and scenery are genuine but at the same time adapted to the 21st century," he says.
"Be sure to sample the local gastronomy during your visit - in the Azores you can savour cheese, wine, tea and pineapple unlike any to be found elsewhere."
These islands offer plenty of activities to keep you busy too - everything from golfing, fishing and cycling to kayaking, swimming with dolphins and diving with sharks.
Fiji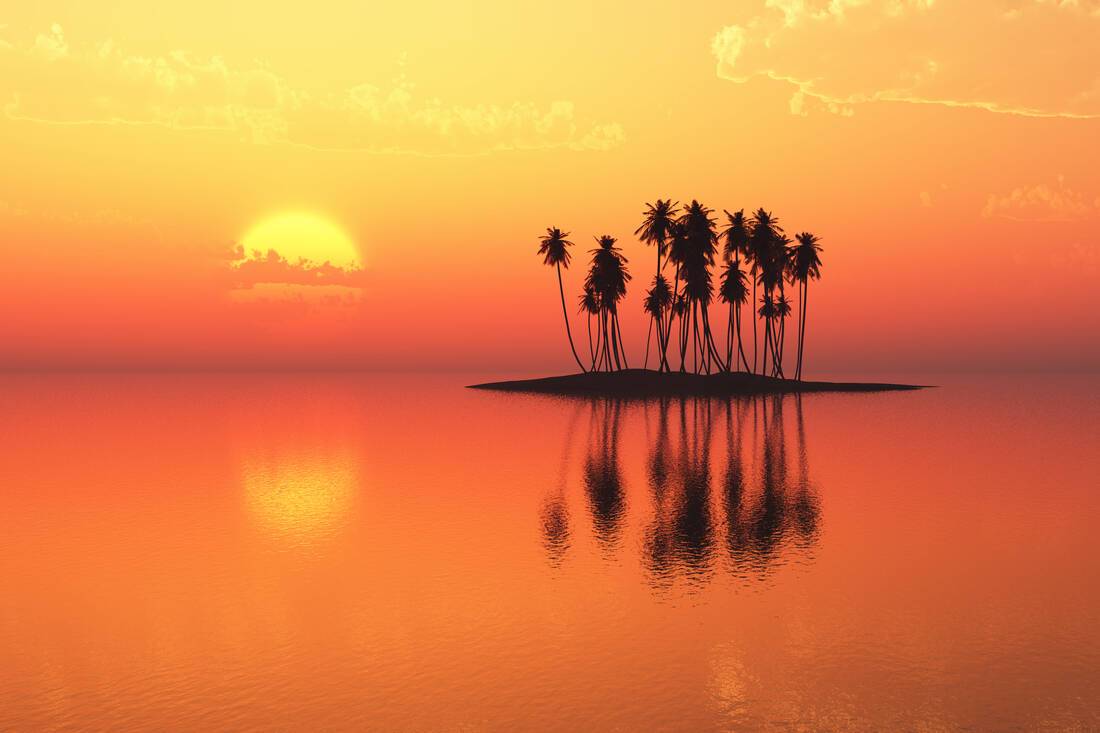 Made up of 333 islands and famous for being one of the world's most hospital destinations, you are sure to find your own personal island paradise in Fiji.
This part of the world is famously blessed with pristine waters, making it the perfect setting for swimming, diving or snorkelling. The water is also a brilliant spot from which to absorb the surrounding scenery, and many visitors choose to take a tour of the labyrinth of isles aboard a kayak or canoe.
Caye Caulker, Belize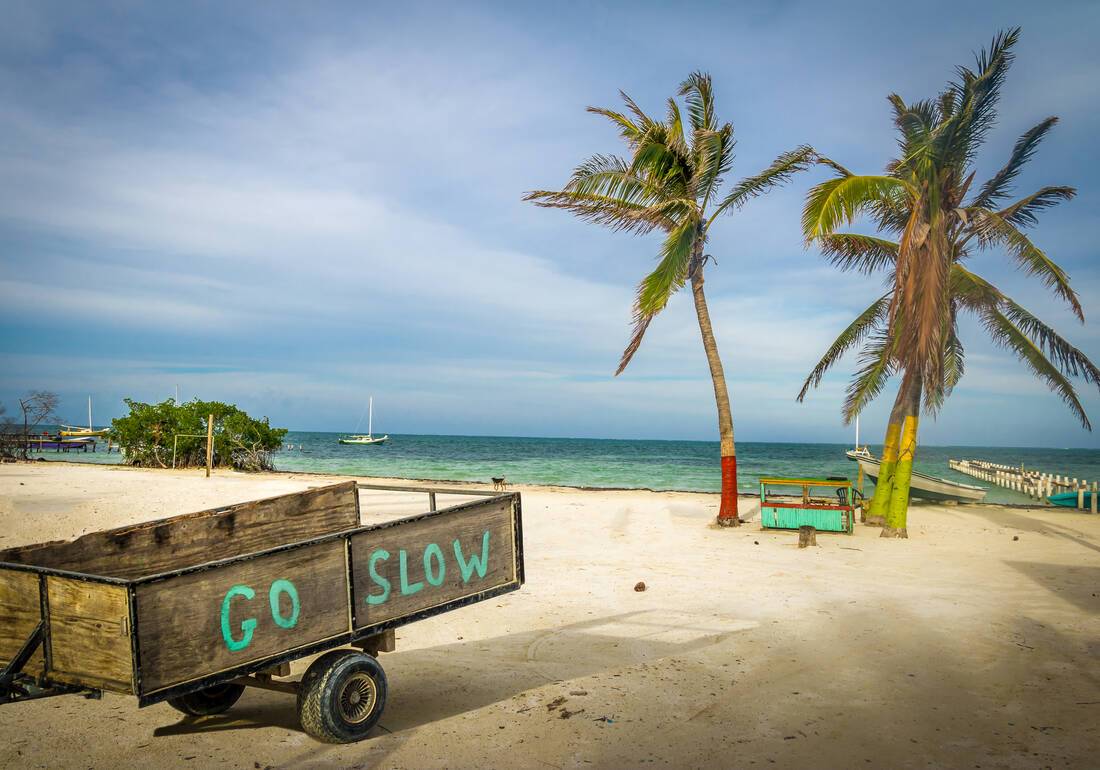 No cars, no hassle, no problems: the residents of Caye Caulker live for the moment and enjoy life in the purest possible way. Caye Caulker may have become more popular in recent years but this Caribbean island still retains its laidback nature and rustic charm.
Here is a place in which you can freely amble down dusty roads, being passed only by the odd cyclist or golf cart. At every turn, you'll discover even more colourful and vibrant corners of this stunning setting.
Located off the coast of Belize, Caye Caulker offers activities for everyone – whether that's diving, snorkelling or simply swinging side-to-side on a hammock between two trees as you are kissed by the breeze. Pure bliss.
The Exumas, Bahamas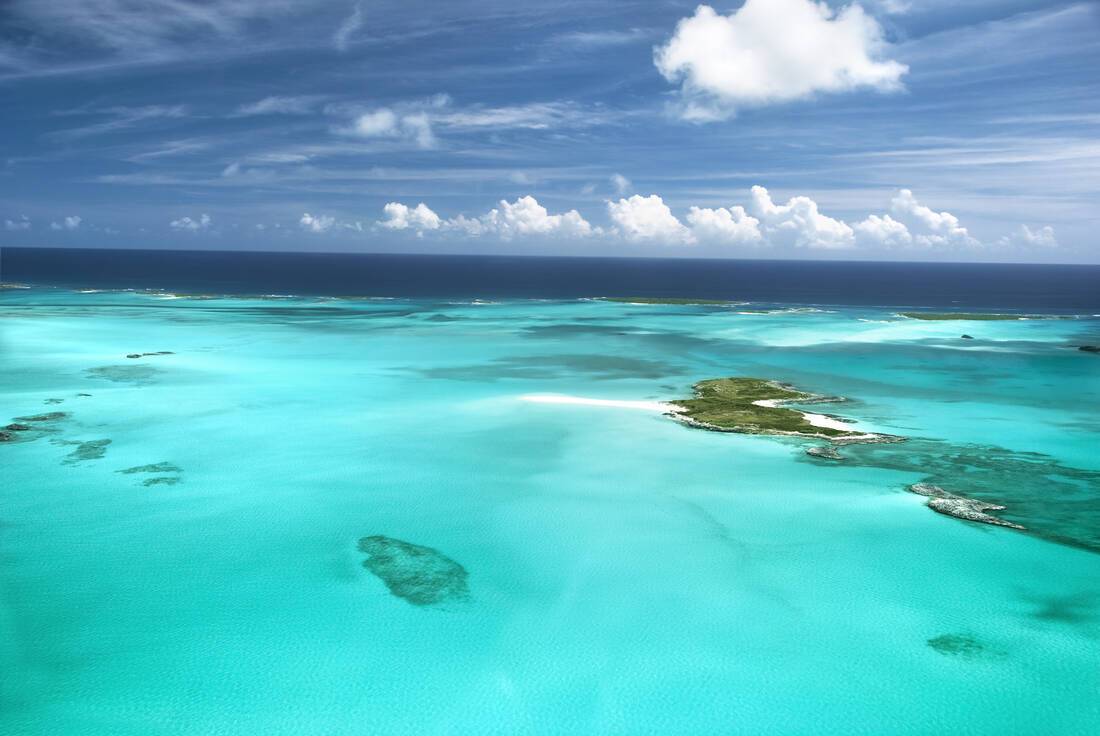 Made up of more than 300 islands and cays dotted across the central Bahamas, The Exumas are home to the likes of Johnny Depp, Oprah Winfrey and Faith Hill.
However, the most famous residents of all are the swimming pigs that paddle the crystal clear waters. No one quite knows how they got there - some believe that they were left by sailors; others say that they escaped from a shipwreck.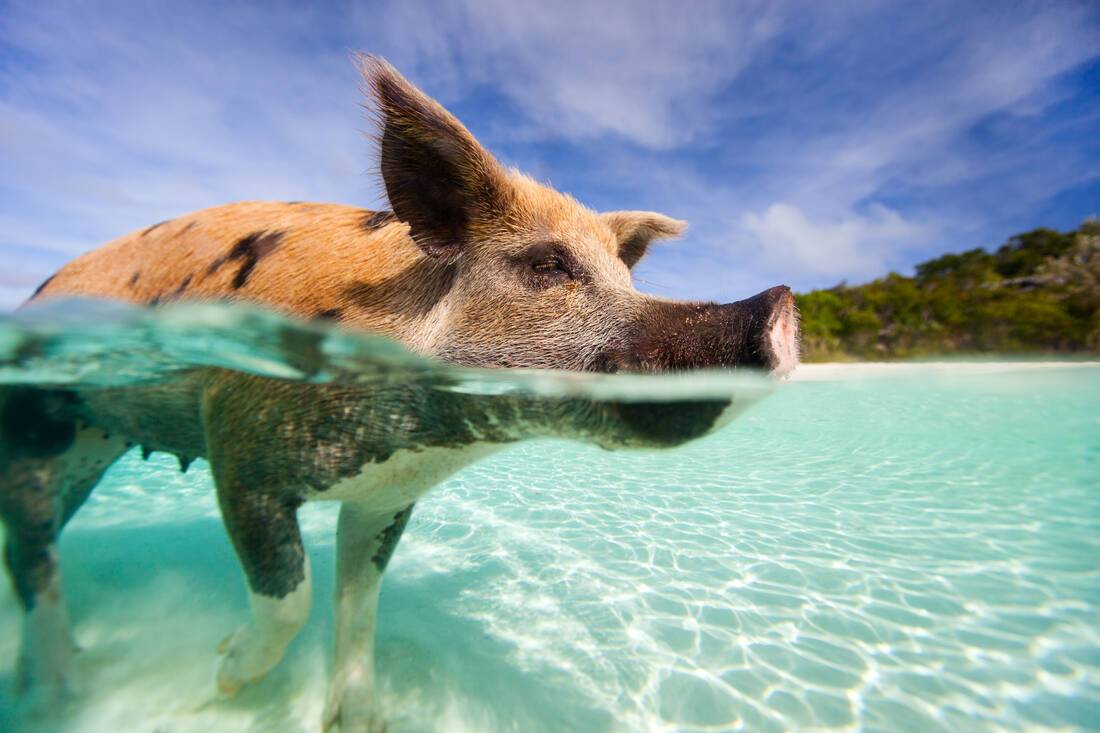 There's more to these islands than swimming pigs, though. Other wildlife to look out for include dolphins, sea turtles and stingrays, while the activities available include fishing, wind surfing and visiting sandbars.
The beauty of these The Exumas is all-encompassing. As Alina Semjonov of the Exuma Cheat Sheet website notes, "These islands boast a rare combination of untouched secluded islands, top cuisine, luxurious places to stay, endless activities and ease of accessibility." Jeff Todd from When Pigs Swim Exuma adds: "It's so exotic and beautiful in this part of the world. You are only about three hours from New York, but you feel like you're in South East Asia. It is a rare and unspoiled wilderness."
Andaman Islands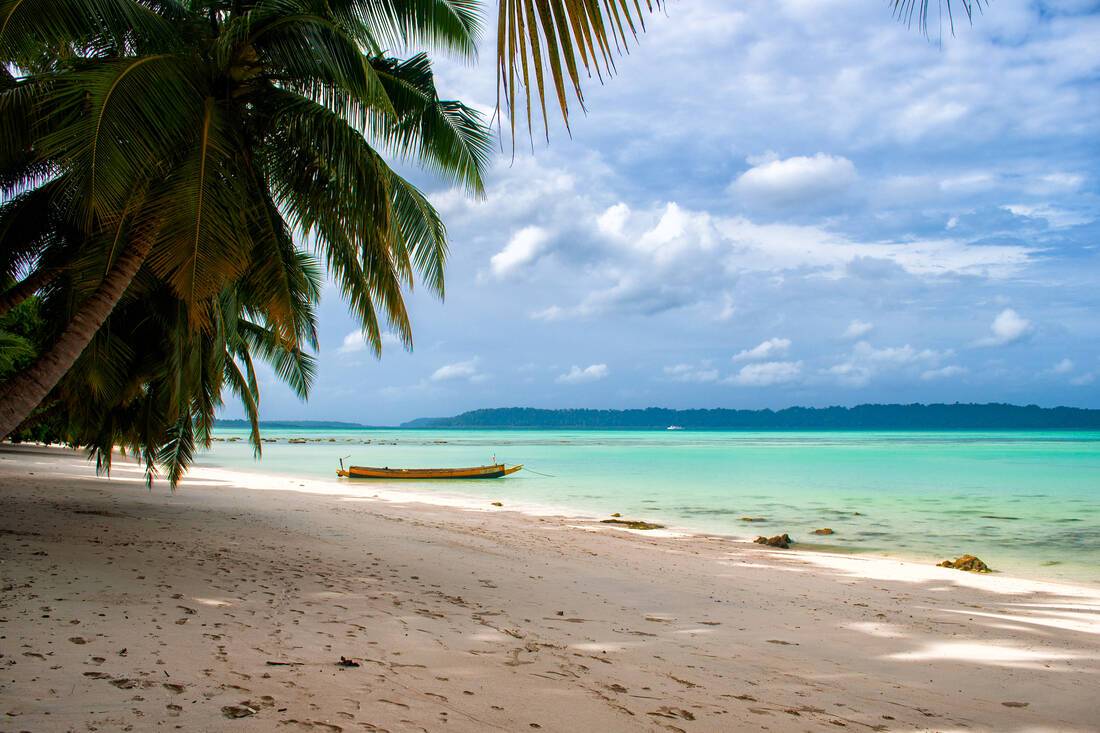 Between India and Myamar lies the Andaman Islands, an archipelago famous for its palm-lined, white sand beaches lapped by warm, clear waters.
On land, the islands' lush green forests are home to some of rarest species of birds on Earth, while beneath the waters lies some of the world's richest marine reserves, unspoilt and awash with colour and life.
Many of the 572 islands are protected tribal areas, with only a dozen or so being open to tourists. Of these, Havelock is by far the most popular, in large part due to its brilliant beaches and diving experiences. With simple bamboo huts arranged under swaying coconut trees and exquisite beaches, it's impossible not to feel utterly relaxed when you visit Havelock.
Find Your Island
Have you visited any of these idyllic islands? Which one is your favourite? If you're craving an island escape today, why not take a look at one of our featured cruises below?