From the flaming red of the outback to the refreshing blue of the coastal waters, the brilliant gold of the endless beaches and the lush green of the rainforests, Australia is a country of contrasts. A cruise to Australia will provide you with an insight to life down under, prepare to be wowed! Experience all this and so much more with this extensive list of things to do in Australia: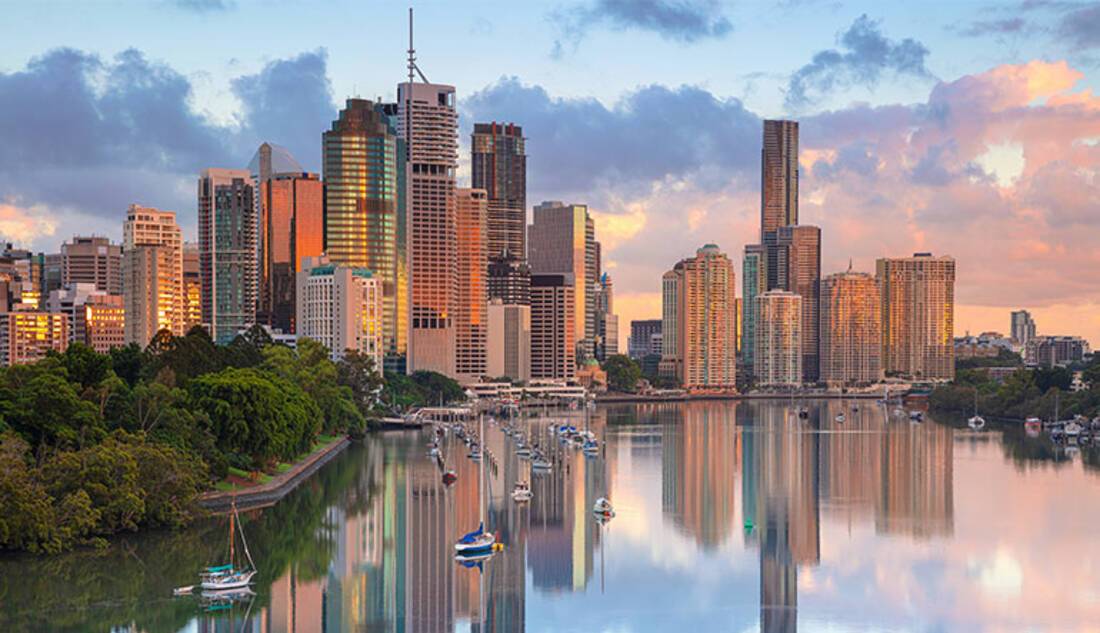 Brisbane
Brisbane is the jewel in Queensland's crown. Australia's third most populous city, Brisbane attracts millions of visitors each year thanks to its eclectic mix of attractions, beautiful skyline and sub-tropical climate. The possibilities in Queensland's capital are truly endless.
Things to do in Brisbane
Lone Pine Koala Sanctuary - Founded in 1927, Lone Pine Koala Sanctuary was started as a safe refuge for sick, injured and orphaned koalas. Today it is one of Brisbane's most popular attractions thanks to the kangaroos, wombats, echidnas, Tasmanian devils and most importantly koalas that reside here. Situated on the Brisbane River, a popular way to travel here is the Koala and River Cruise which departs from Brisbane's Cultural Centre Pontoon every morning. Watch the animals via the koala cam here.
Mount Coot-Tha - Mount Coot-Tha boasts the highest peak within the urban footprint of Brisbane. Hiking to the top of the 287-metre mountain offers stunning views of the city as well as the chance to explore Brisbane City Botanic Gardens and its picture-perfect geometric dome. Mount Coot-Tha, which is also known as Honey Mountain, was once the home of Yugarapul Aboriginal people who came to the area to collect 'Ku-ta' (honey) that was produced by the native stingless bee.
South Bank - Versatile South Bank is a Brisbane institution with an infinite number of fun things to do. From parklands to plazas and promenades, South Bank offers a diverse array of restaurants and exciting events as well as a man-made beach, lagoon and a botanical garden where you can handpick your own herbs.
See all featured cruises to Brisbane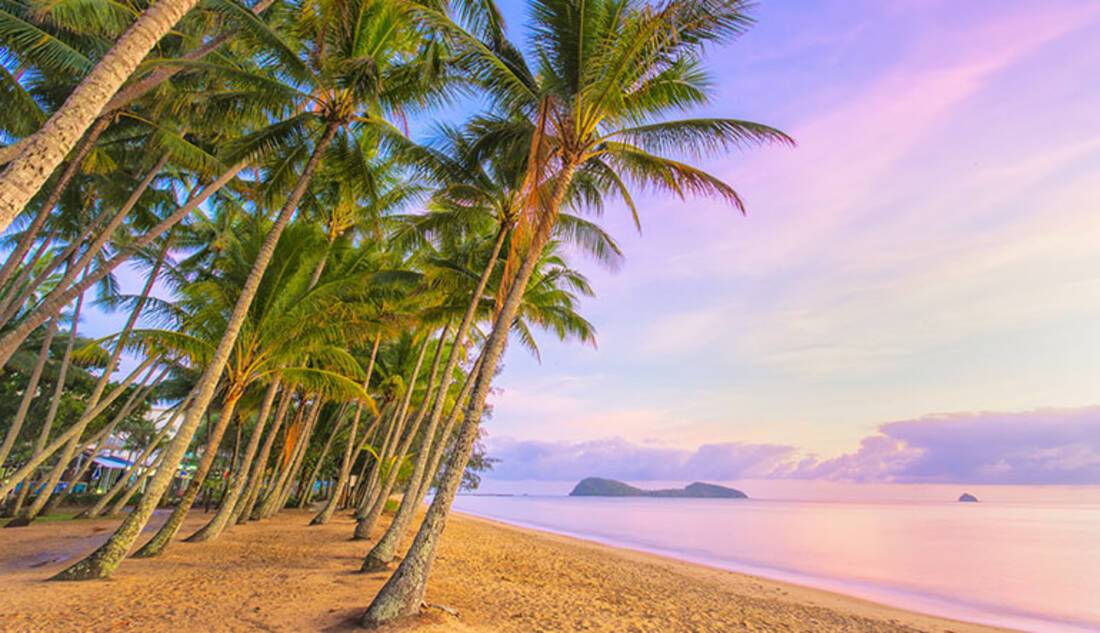 Cairns
The lively city of Cairns offers a varied array of attractions. Its tropical climate and outstanding natural beauty make it a unique destination on your great Aussie adventure. Immerse yourself in turquoise waters where the rainforest meets the reef.
Things to do in Cairns
Great Barrier Reef - Made up of 3,000 individual reefs and 900 islands across almost 350,000 square kilometres, the Great Barrier Reef is a must when visiting Cairns. Whether you choose to snorkel, scuba dive, sea walk or head off on a glass-bottom cruise, the UNESCO World Heritage site that is the Great Barrier Reef will be sure to wow you.
Kuranda Scenic Railway - Built in 1891 as a commuter route, the Kuranda Scenic Railway is a popular tourist railway that runs from Cairns to the nearby town of Kuranda. Navigating 15 tunnels, 93 curves and difficult bridges across dense rainforest, waterfalls and steep ravines, the scenic journey takes just under two hours (one way) and is a must for those who wish to explore Cairn's natural environment.
Tjapukai Aboriginal Cultural Park - Tjapukai Aboriginal Cultural Park is an award-winning experience where visitors can immerse themselves in the 40,000-year history of rich customs unique to Aboriginal and Torres Strait Islander people. The park is operated by the original custodians of the land and tells their myth of creating using a combination of actors and hi-tech holograms. Be sure to take part in the interactive experiences on offer like dance performances and boomerang/spear throwing.
See all featured cruises to Cairns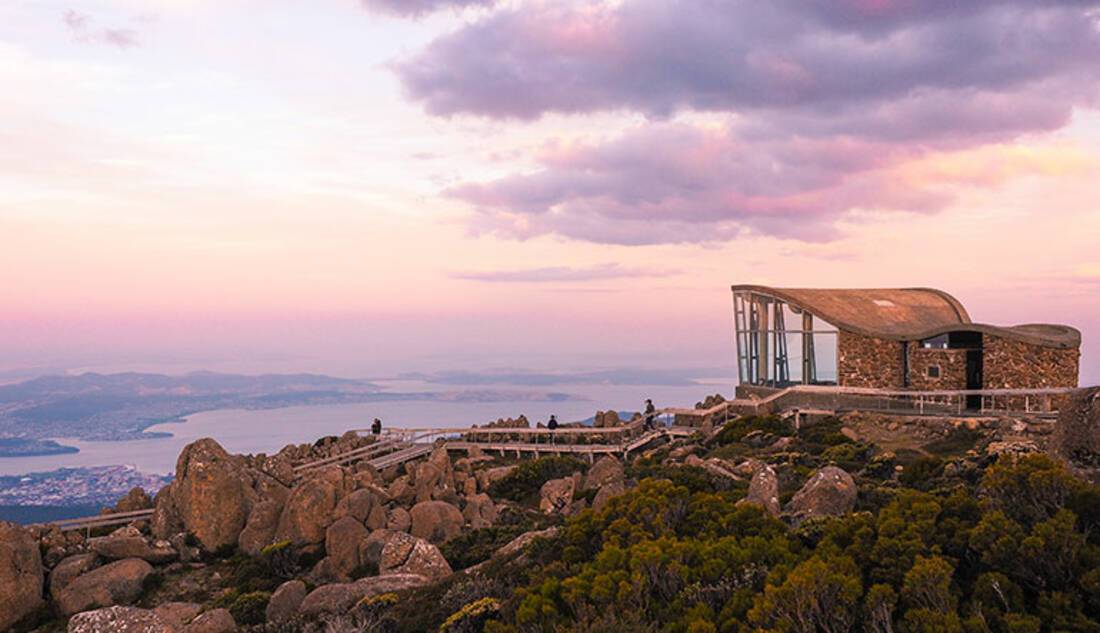 Hobart
Nestled in the foothills of snow-capped Mount Wellington, Hobart is bursting with modern energy and historic charm. Awash with colonial architecture, local creativity and pristine nature, you're sure to find something to tickle your fancy in Hobart.
Things to do in Hobart
Battery Point - The suburb of Battery Point dates back to the early 1800s when Hobart Town was founded. It was once the home to the battery of guns that made up part of Tasmania's coastal defence. This quaint neighbourhood is made up of winding roads, independent boutiques, cafes and the endearing cottages of Arthur Circus. Wandering around Battery Point is like stepping back in time.
MONA: Museum of Old and New Art - One of Hobart's most talked-about attractions, the Museum of Old and New Art opened in 2011 and has been making waves ever since. The museum's architecture and use of modern technology are at the heart of the experience. Head underground and you'll find a private collection of modern art and antiquities.
Salamanca Place - Once the commercial hub of old Hobart, Salamanca Place is steeped in heritage charm. Built between 1836 and 1860, this cobblestone strip is now a popular tourist spot. We'd highly recommend visiting the Salamanca Markets on Saturday; more than 300 vendors head here to sell everything from handcrafted woodwork to jewellery, ceramics to glassware and even fruit and veg!
See all featured cruises to Hobart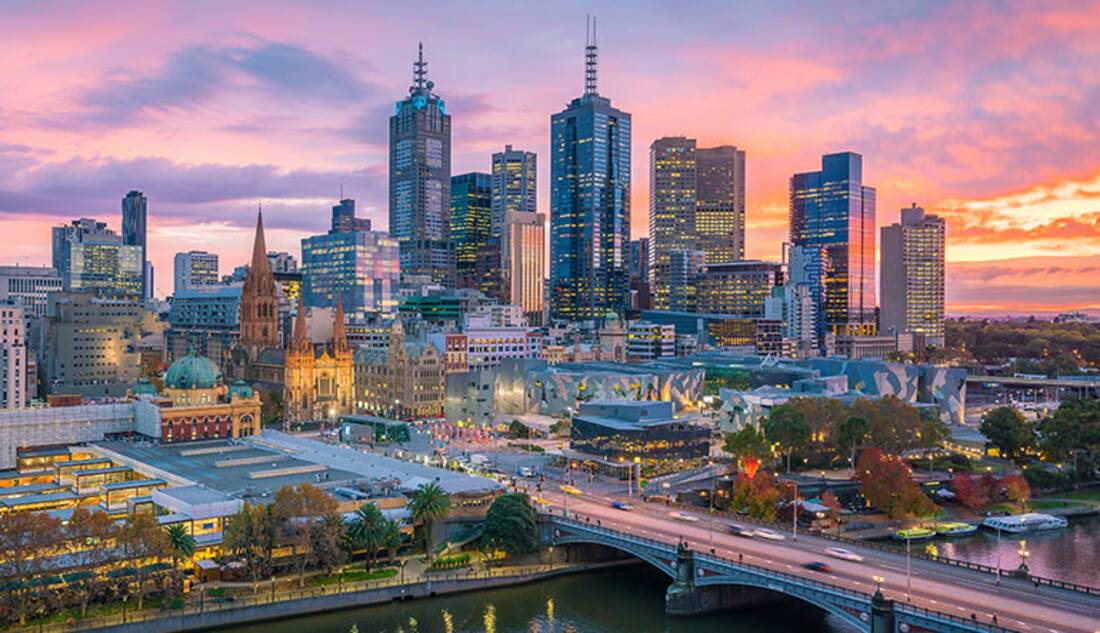 Melbourne
Australia's cultural capital, Melbourne simply buzzes with life. Boasting stunning art, a vibrant music scene and excellent food, wine and coffee, it's little wonder that it regularly tops 'most liveable city' rankings.
Things to do in Melbourne
Flinders Street Station - Flinders Street Station opened in 1854 and has been a major landmark of Melbourne ever since. The beautiful Victorian building is the busiest suburban railway street of the Southern Hemisphere, its main entrance is a picturesque cultural symbol of Melbourne that you may have noticed on many postcards or tourist brochures. Cross the road and you'll spy Federation Square, another Melbourne icon.
National Gallery of Victoria - Located in Federation Square is Australia's largest, oldest and most visited art museum and art gallery. Welcoming more than 3 million people each year, the National Gallery of Victoria is home to over 75,000 works including modern and contemporary art, sculptures, paintings and works from aboriginal and indigenous artists. It is one of the best free things to do in Melbourne.
Queen Victoria Market - Built in 1878, Queen Victoria Market is the largest open-air market in the Southern Hemisphere. An important hub of Melbourne, the market has both indoor and outdoor stalls offering a fantastic mix of Melbourne's tastiest produce stalls and delicatessens, you'll find excellent cheeses, olives and smoked meats as well as a range of knick-knacks.
See all featured cruises to Melbourne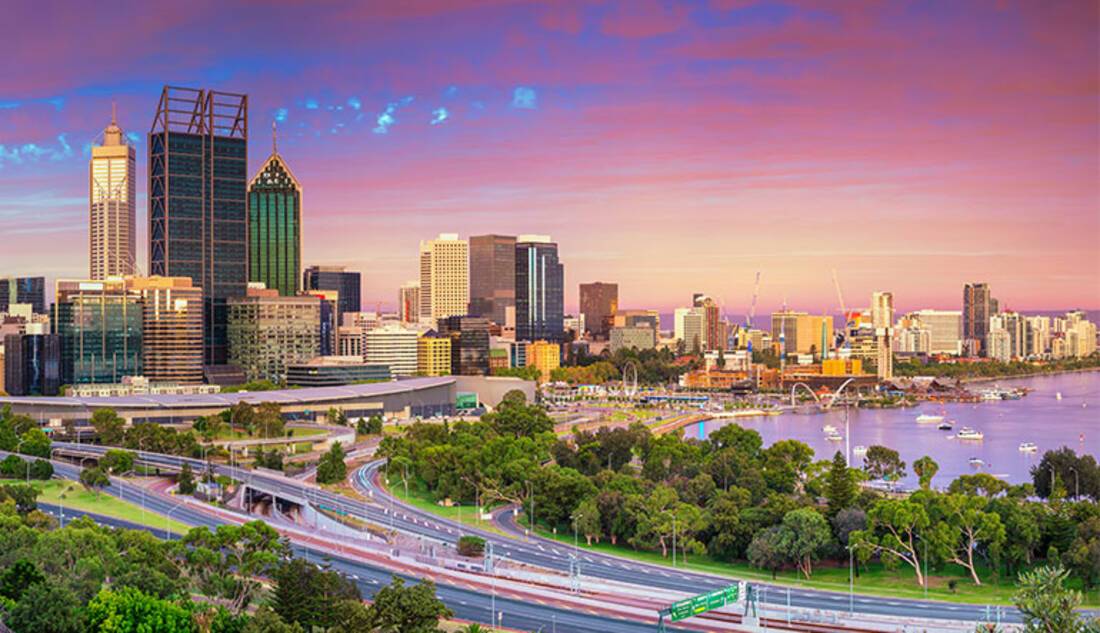 Perth
Raw natural beauty meets urban cool in Perth. One of the most geographically isolated cities in the world, the capital of Western Australia is a relaxed, clean and friendly hub. Situated alongside the Swan River, Perth offers picture-postcard scenery and a myriad of attractions.
Things to do in Perth
Caversham Wildlife Park - Award-winning family-owned Caversham Wildlife Park is home to 200 species of flora and fauna and over 2,000 unique animals. When in Perth many visitors opt for Perth Zoo but for a more natural, authentic environment we highly recommend a trip to Caversham Wildlife Park. You can hand-feed kangaroos, take photos with koalas and even get up close to wombats.
Fremantle Prison - You might not think to add a prison to your cruise itinerary but Fremantle Prison's historical significance has made it one of Perth's main tourist attractions. Used as a maximum-security jail for almost 140 years, guided tours enable visitors to learn about the rich history of this World Heritage property.
Swan River - Perth is set along the Swan River, which links the city's suburbs and hills as well as the ocean. Local aboriginals believe the rainbow serpent 'Waugal' created the winding river, which has cultural, recreational and environmental significance. Set off on a scenic river cruise, picnic in the riverside parks, hike along the many trails, swim, sail or kayak.
See all featured cruises to Perth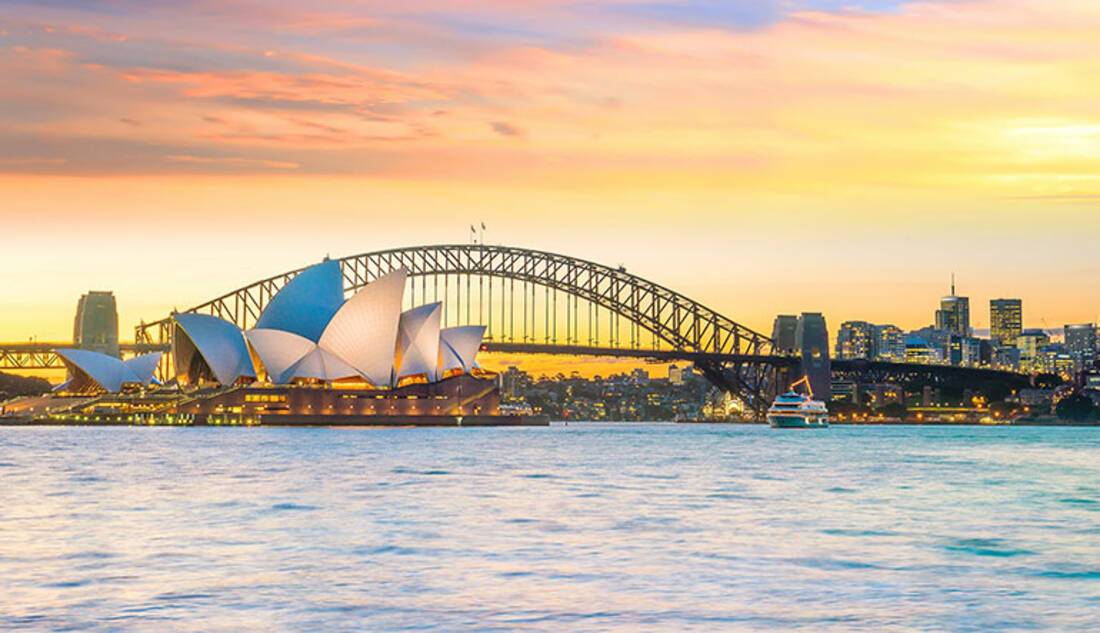 Sydney
Sydney is Australia's most awe-inspiring city. The city attracts millions of visitors each year with its iconic harbour, glorious beaches and stunning Blue Mountains National Park. A cruise to Sydney will truly take your breath away.
Things to do in Sydney
Manly - Manly is a suburb in the northern part of Sydney. Famous for its beautiful beach, giant waves, surfing and nightlife, Manly attracts a whopping 8 million visitors each year largely thanks to its very different vibe to the rest of the city. The iconic Manly Ferry offers sweeping views of Sydney Harbour Bridge and the world-famous neighbouring Sydney Opera House.
Royal Botanic Gardens - A treasure trove of trees, ferns and flowers can be found amongst the Royal Botanic Gardens. Opened in 1816, the gardens are the oldest in Australia. There are various guided and self-guided tours available but if you have a limited amount of time in port, we highly recommend a ride on the Choo Choo Express for a quick but scenic way of getting around the gardens.
Sydney Harbour - What's a trip to Sydney without a visit to Sydney Harbour? The harbour offers so many things to do; you could walk across Sydney Harbour Bridge (which was built in 1932 as a government employment project during the Great Depression), you could see a show at the Sydney Opera House or, for those who enjoy water-based activities, you could swim or surf at one of the harbours' pristine beaches.