Whether you're seeking adventure in New Zealand or a taste of the future in Shanghai, you'll be amazed at just how many destinations are available to you on a cruise. While the warm weather of the Mediterranean or the grand architecture of cities on the Danube River might be your conventional cruise holiday choices, there's a whole world waiting to be explored. If you need inspiration for your next holiday, take a look at our list of the top 10 cruise destinations for 2018, based on Lonely Planet's Best in Travel 2018.
New Zealand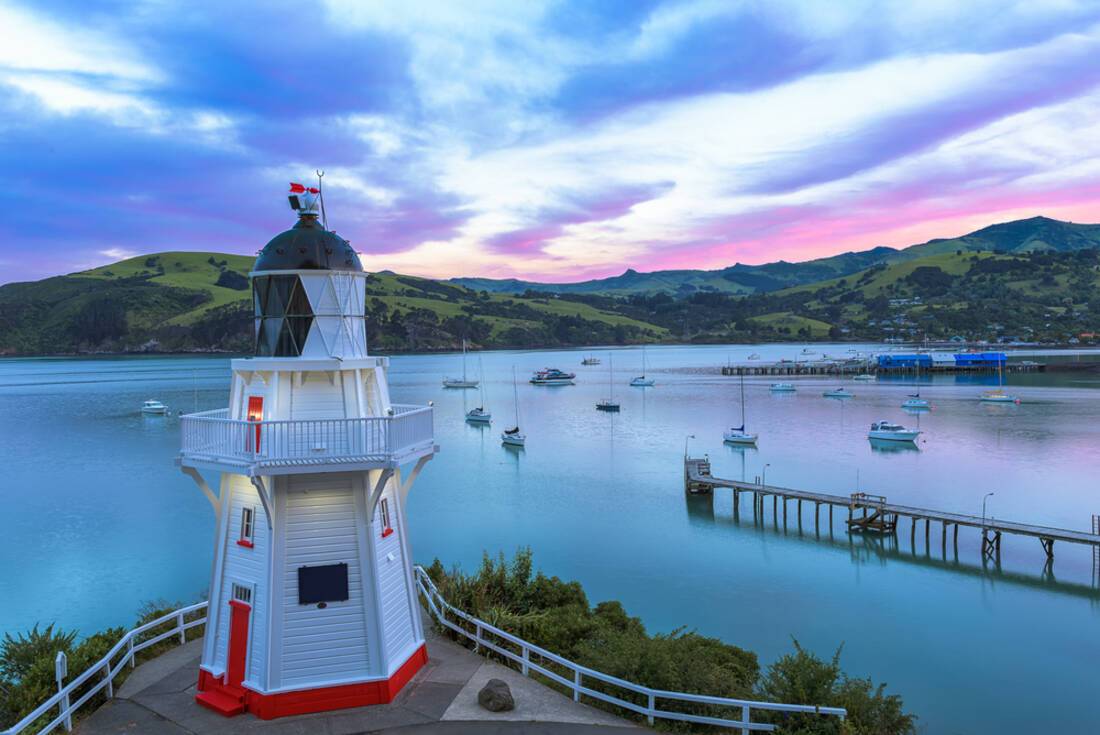 From the tropics of the Cook Islands to the fjords of the Milford Sounds, New Zealand is undoubtedly one of the most beautiful places in the world. The country, made up primarily of two main islands (north and south) is incredibly diverse, offering holidaymakers a taste of city life, as well as the opportunity to sail to relatively unknown destinations. New Zealand is a destination for adventure seekers, nature enthusiasts and everyone in between. On your cruise holiday, you will get the chance to visit the likes of Akaroa, a pretty French colonial town surrounded by rugged wilderness, Dunedin, a port with an unusual blend of Scottish and Maori heritage, and the buzzing cities of Christchurch and Auckland.
Nicole of travel blog Third Eye Mom fell in love with New Zealand when she visited with her family. She launched her travel blog after a life-changing trip to Nepal, where she trekked the Annapurna Circuit with her dad. "The trip opened my eyes to the world and began a life-long passion for sharing my travel stories and doing good," said Nicole. "I have been writing about travel and social good issues ever since and have been fortunate to have travelled to India, Kenya, Tanzania, Ethiopia, Nicaragua and Haiti, thanks to my work as a humanitarian and travel writer.
"My husband and I went to New Zealand way back in 2003 for two weeks. I knew it was a place I had to visit as my parents had been there almost a dozen times and loved it. We visited both the North and South Island.
"I confess that I fell in love with the pristine, raw beauty of New Zealand instantly and especially adored the South Island. I love mountains and photographing landscape scenery and in my opinion, the South Island of NZ has some of the most spectacular untouched beauty in the world. We took an overnight cruise on the Milford Sound which was amazing, and I adored the culture, gardens and restaurants in Christchurch."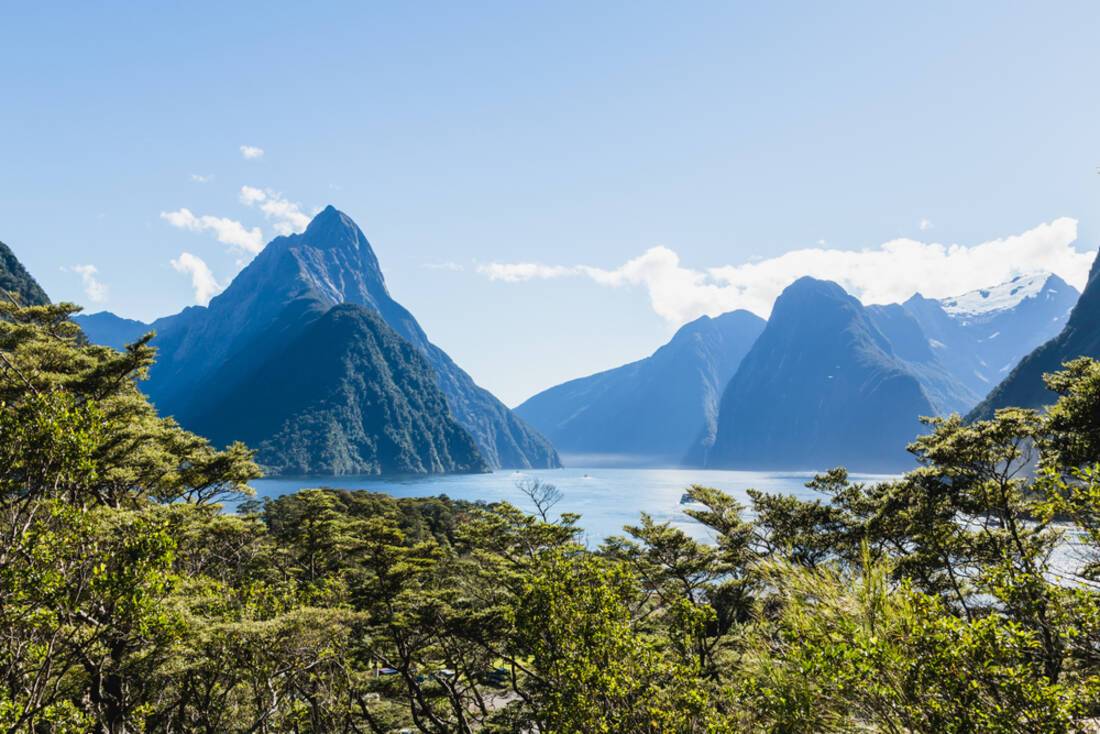 Having seen so many incredible things on her trip, we were curious to find out what the highlight of Nicole's trip was: "By far the highlight of our trip was the time spent in Queensland. We enjoyed hiking and exploring the town but the best part of all was the tandem hang-gliding off The Remarkables. It was the most daring, thrill-seeking adventure I have ever tried!
"Another thing I loved about New Zealand was renting a car and exploring the landscape. I am a huge fan of Lord of the Rings and once I saw it I knew I would have to visit NZ. Driving throughout the South Island was incredible. We frequently stopped to take photos and pinch ourselves that this beauty was real and we were the only ones there to take it all in. Incredible!"
Mauritius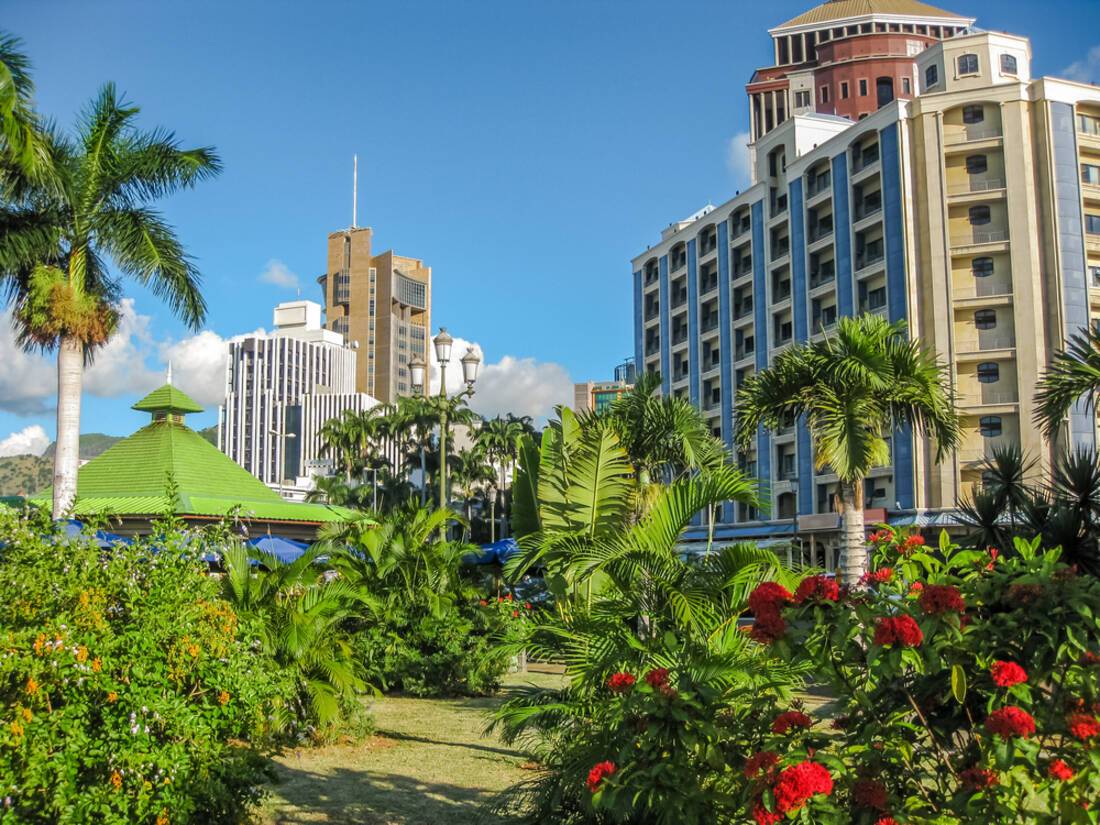 Named as one of the top 10 countries in Lonely Planet's Best in Travel 2018, Mauritius is well-known for its sapphire water and pristine beaches. You can visit this Indian Ocean island nation on a range of cruise holidays, and stop at its beautiful capital, Port Louis (pronounced por loo-ee). Combining many cultures, the city is an exciting step away from the usual resorts and private beaches. French colonial architecture and a picturesque waterfront are among the top sights in Port Louis.
As well as its pretty setting, the city offers culture vultures plenty of opportunities to discover the island's history. Head to the Blue Penny Museum, where as well as seeing the world-famous Mauritian one-penny and two-penny stamps of 1847, you can discover the history of the island's exploration. If you're just looking to soak up the culture around you, stop by Central Market. Port Louis might not be what first comes to mind when you think of Mauritius, but we think you'll be pleasantly surprised.
Portugal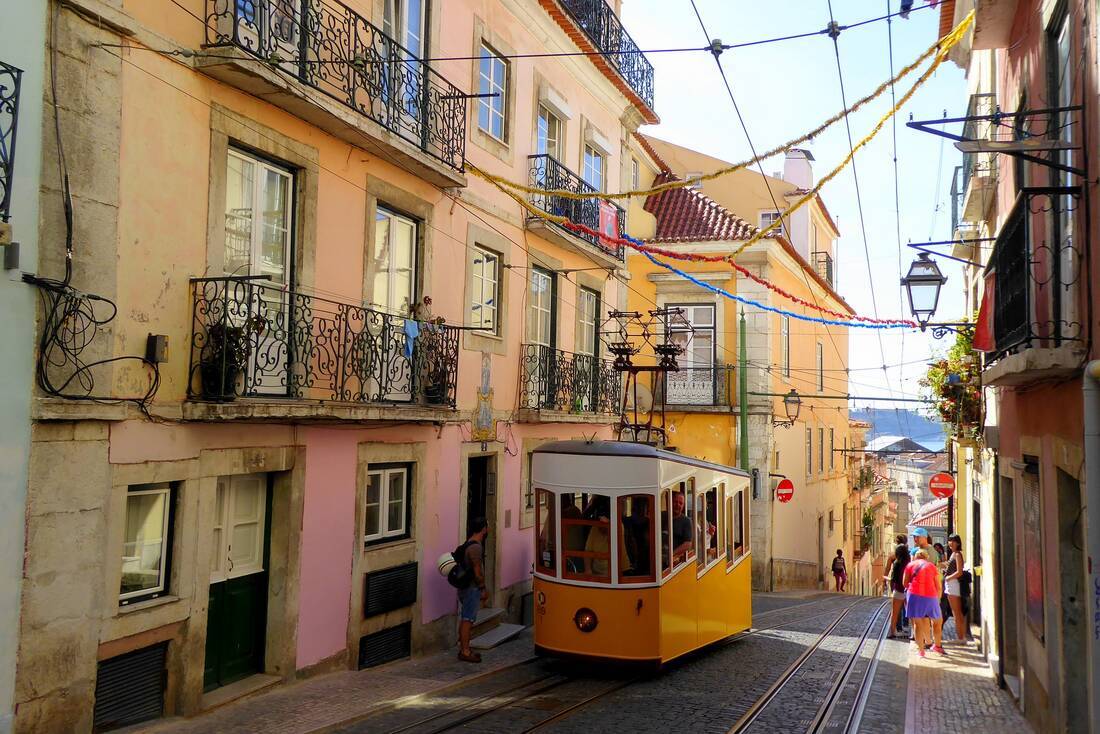 Though famous for its rustic seafood dishes, tasty pastel de nata and classic port wine, there's much more to Portugal than just its delicious cuisine. The country hugs the Atlantic Ocean on the Iberian Peninsula and has long been a popular holiday destination. And although the Algarve is its go-to beach holiday destination, the cities of Lisbon and Porto are certainly the country's cultural hubs.
Lisbon, Portugal's hilly, crumbling capital, is perhaps one of Europe's most spectacular cities, and features on many cruise itineraries. Residents hang their washing on lines between buildings, plant pots balance precariously on old balconies and street art adorns the walls. Lisbon is a cool city, where you can sit at a simple, traditional bar full of locals and sip a chilled glass of vinho verde, Portugal's famous green wine, for little more than 2 euros. Be sure to wander up to Miradouro da Senhora do Monte, the highest point in the neighbourhood, where you can take in views over the whole of Lisbon.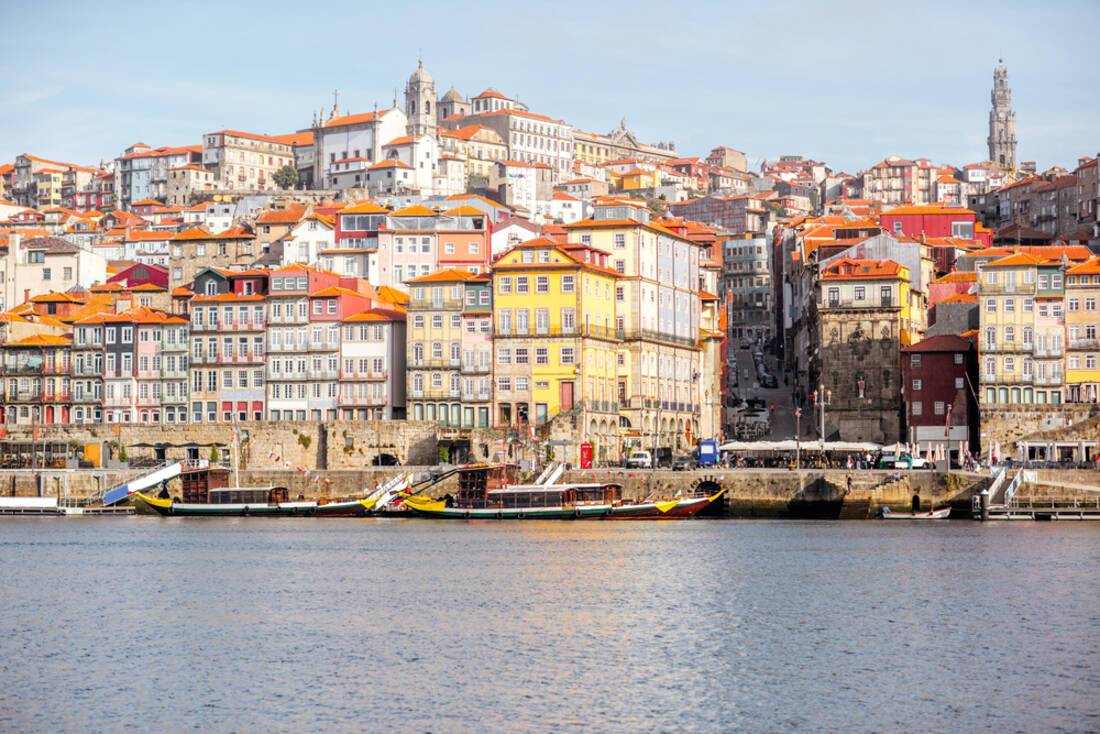 If you're craving authentic port wine, Porto is the place to be. This enchanting coastal city is renowned for its stately bridges and medieval Ribeira district, with narrow cobbled streets and beautiful architecture. Literary enthusiasts should visit Livraria Lello, one of the prettiest book stores in the world, and art lovers must stop by the Estacao Sao Bento – a train station covered in cultural mosaics. Of course, everyone should enjoy a glass of port wine at a bar or café along the Douro River. If you'd like to spend more time on the Douro, why not book a river cruise?
Hamburg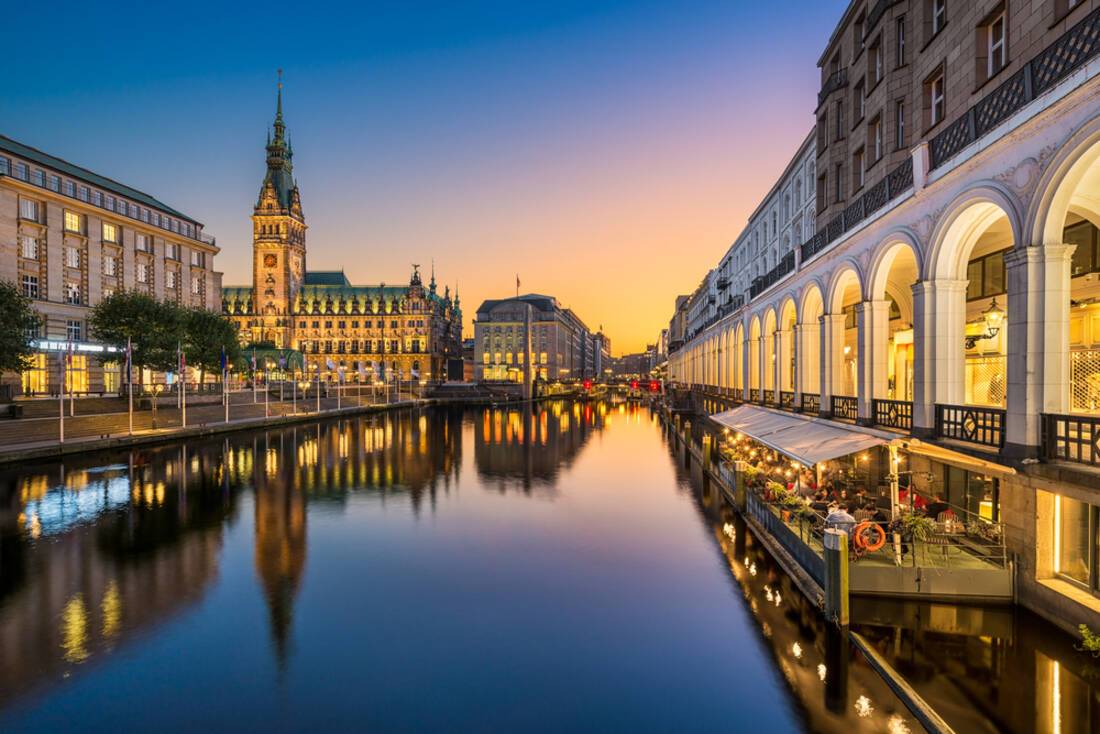 Recently voted the best place in the world for a night out (and featuring as one of Lonely Planet's top 10 cities) Hamburg has certainly made a name for itself. This huge port city lies in northern Germany, connected to the North Sea by the Elbe River. As the country's second largest city, there's no shortage of things to see and do. History buffs can marvel at Hamburg's imposing architecture, in the form of the Rathaus, or city hall, and St Peter's Church, while beer enthusiasts can revel in the joy of the city's many traditional and contemporary beer halls. To reach Hamburg, hop on a cruise along the Kiel Canal. Alongside this stopover, you can explore the likes of Helsinki, Copenhagen, Amsterdam and Tallinn.
San Juan, Puerto Rico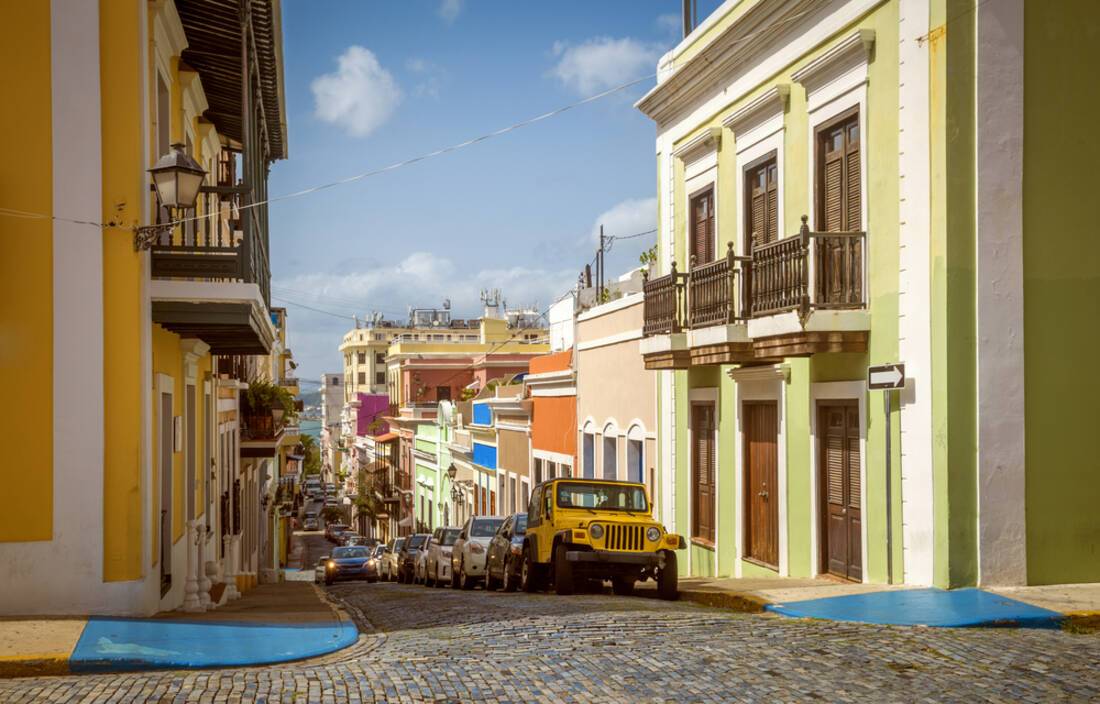 Don't be fooled by San Juan's size – it is every bit as authentic and beautiful as you'd hope. Despite being Puerto Rico's capital, San Juan has managed to retain its original features with colonial-era architecture and a thriving arts culture. Established in 1521, San Juan is the second oldest European-founded settlement in the Americas. During the day, wander through the streets and check out the latest street art to adorn the buildings before stopping for a coffee and doing some people watching. San Juan's bustling streets give way to the Atlantic coast, lined with beautiful beaches.
While the origin of the mojito is still contested, Puerto Rico has very much taken ownership of this refreshing cocktail, so don't leave San Juan without trying one. El Batey is one of the city's oldest bars and offers a fine selection of rum. Visit the UNESCO World Heritage site of El Morro – an historic fort dating back to the 16th century – on the north-western point of the Old San Juan peninsula. But the best way to explore true San Juan is by simply walking around and soaking up the culture. Many Caribbean cruises stop at San Juan, and will also give you the opportunity to stop at desirable locations including Bermuda, Barbados and Antigua.
Cameron of travel blog Traveling Canucks spoke to us about his experience in San Juan: "One of the best surprises from our trip to the Caribbean was discovering Old San Juan in Puerto Rico. WOW – what an incredible place! The clear highlight from our time in Puerto Rico was wandering the cobblestone streets of Old San Juan and admiring its colourful buildings and stunning European-influenced architecture."
Alaska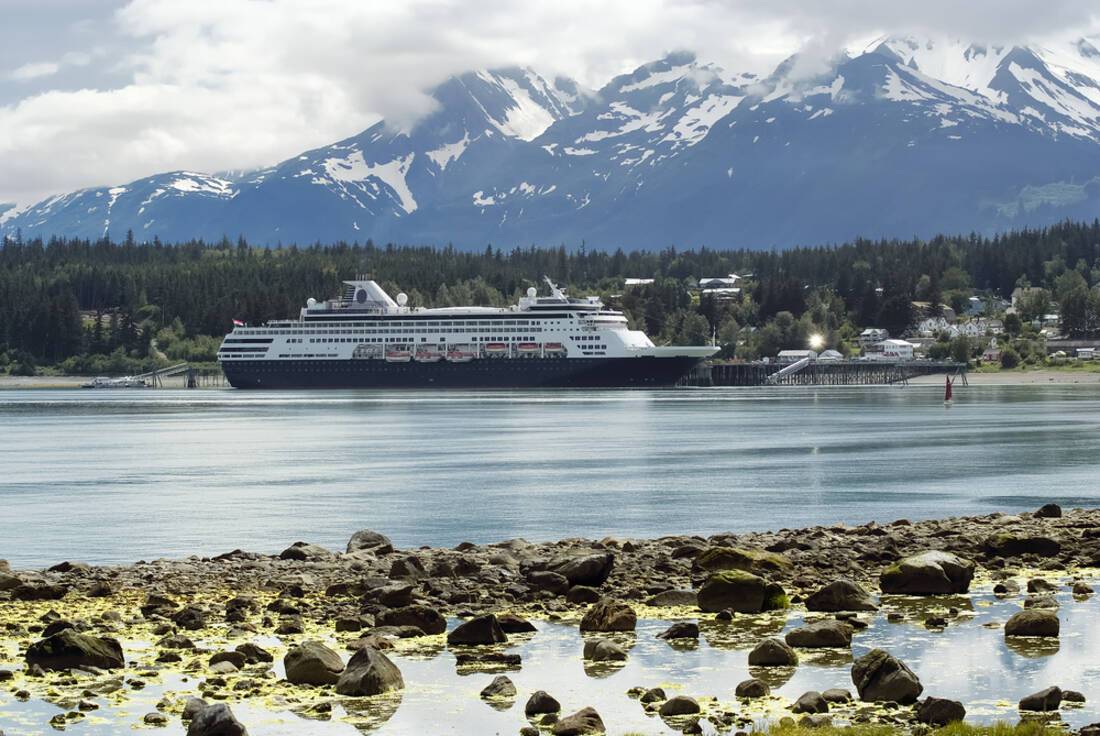 Many dream of seeing grizzly bears catching salmon in the wild, or bald eagles soaring overhead, and in Alaska, these dreams come true. As the largest and most sparsely populated state in America, Alaska is the place to go for adventure. It is perhaps most famous for its dramatic mountain ranges, remote national parks and thriving local communities. As many of the state's towns and cities are difficult to reach, cruising is actually one of the most efficient ways to explore Alaska.
On your cruise holiday, you'll journey through the fjords, past glaciers and waterfalls, before reaching civilisation. Skagway, a compact city on the Inside Passage, is famous for its gold rush-era buildings and beautiful mountain views, while Juneau, Alaska's state capital, is the place to go for fresh seafood and craft beer. Visiting isolated communities is a huge part of what makes trips to Alaska so special. The locals are hardy souls with friendly faces, and everyone will be eager to welcome you to their town.
Belfast & the Causeway Coast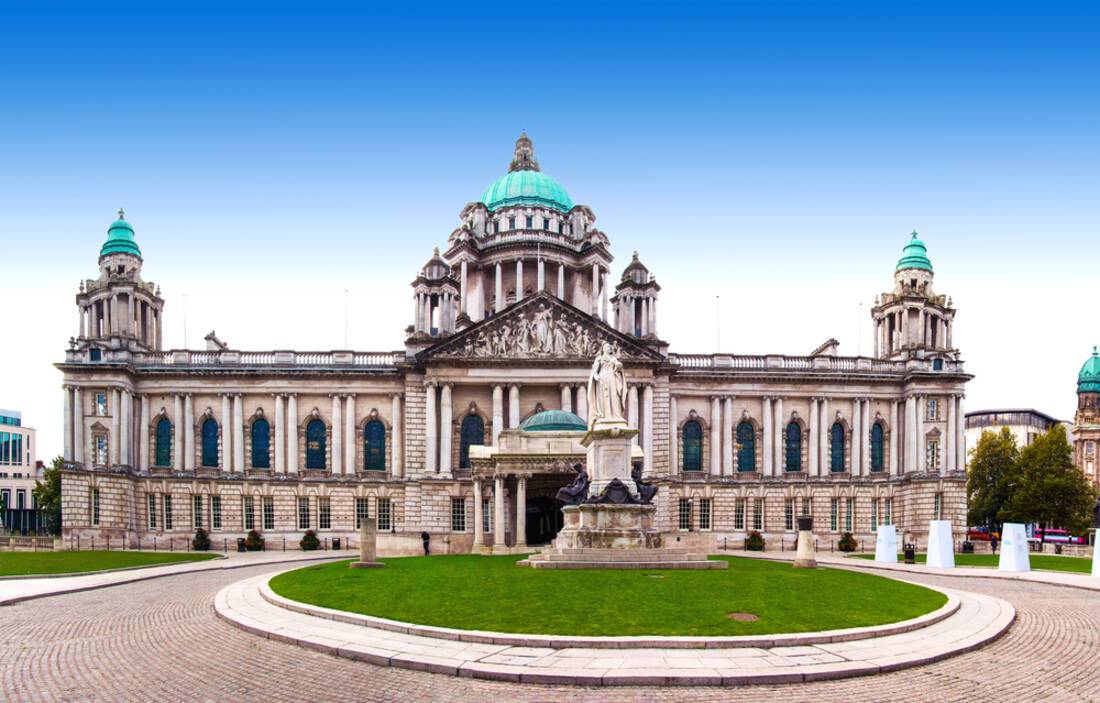 Belfast's remarkable transformation from its tumultuous years has earned it a top spot in Lonely Planet's Best in Travel 2018 list as a recommended region, along with the Causeway Coast. Northern Ireland's capital has seen a great deal of political unrest over the years, but has blossomed into a rather trendy city. Bars and cafes have popped up in between historic buildings and around its historic harbour, welcoming tourists with open arms. But that's not to say the city has forgotten its past. Visitors can learn about the tragic story of the Titanic at the Titanic Belfast museum, stop by the beautiful Belfast City Hall and step back in time at Belfast Castle. The best way to experience Belfast on a cruise holiday is to cruise the British Isles, so you'll get the chance to see Belfast, Londonderry and the famous Causeway Coast, as well as the remote islands of Scotland.
Chile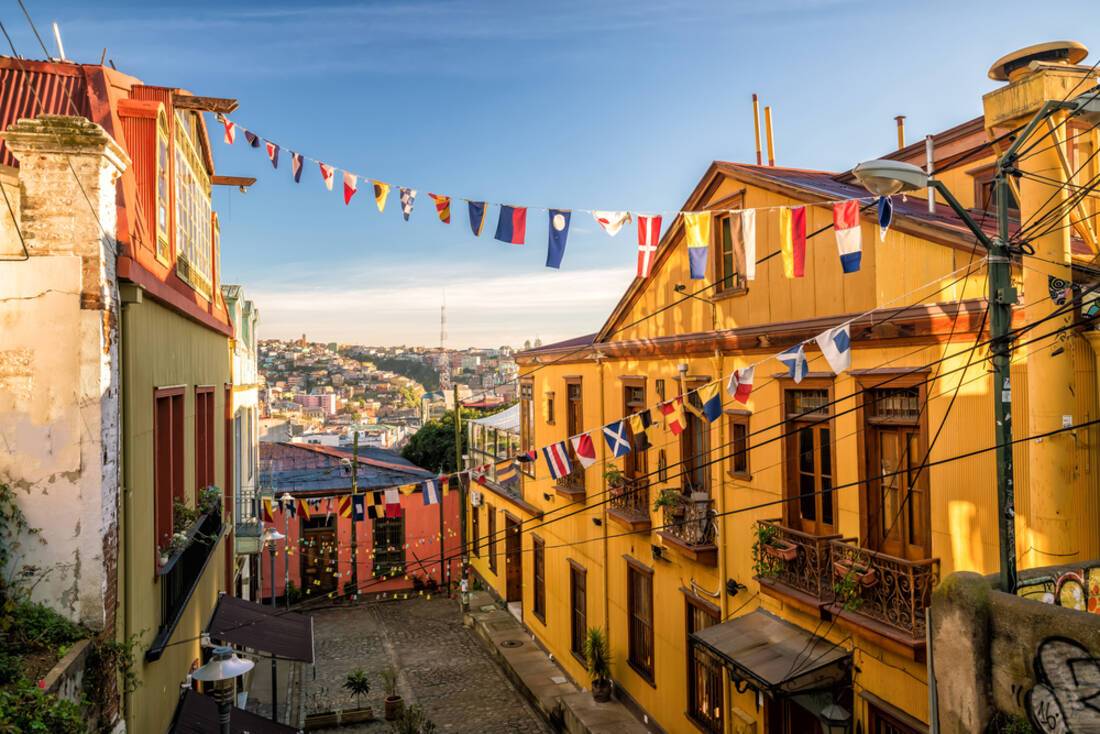 Considered a land of extremes, Chile's diverse landscape is made up of towering fjords, glaciers, mountains and deserts. Although it appears to be a small, thin strip of land hugging South America's west coast, Chile incorporates some of the continent's most important natural and historical wonders, including the mysterious Atacama Desert, Patagonia and Easter Island.
Fortunately, Chile's sprawling coastline means there are plenty of stops on your cruise holiday. Valparaiso, with its colourful houses and relaxed vibe, is an idyllic port city and a worthy stop on your trip to Chile. Indulge in traditional Chilean cuisine (and its famous wine), marvel at street art and take in the Pacific Ocean views. Why not tick an item off your cruise bucket list while you're here? Head to the renowned Easter Island to wander among the iconic statues, or maori. If you're eager to explore Chile in 2018, take a look at the range of South America cruises available, which will not only take you to the wilds of Chile, but also Peru and the Galapagos Islands.
Malta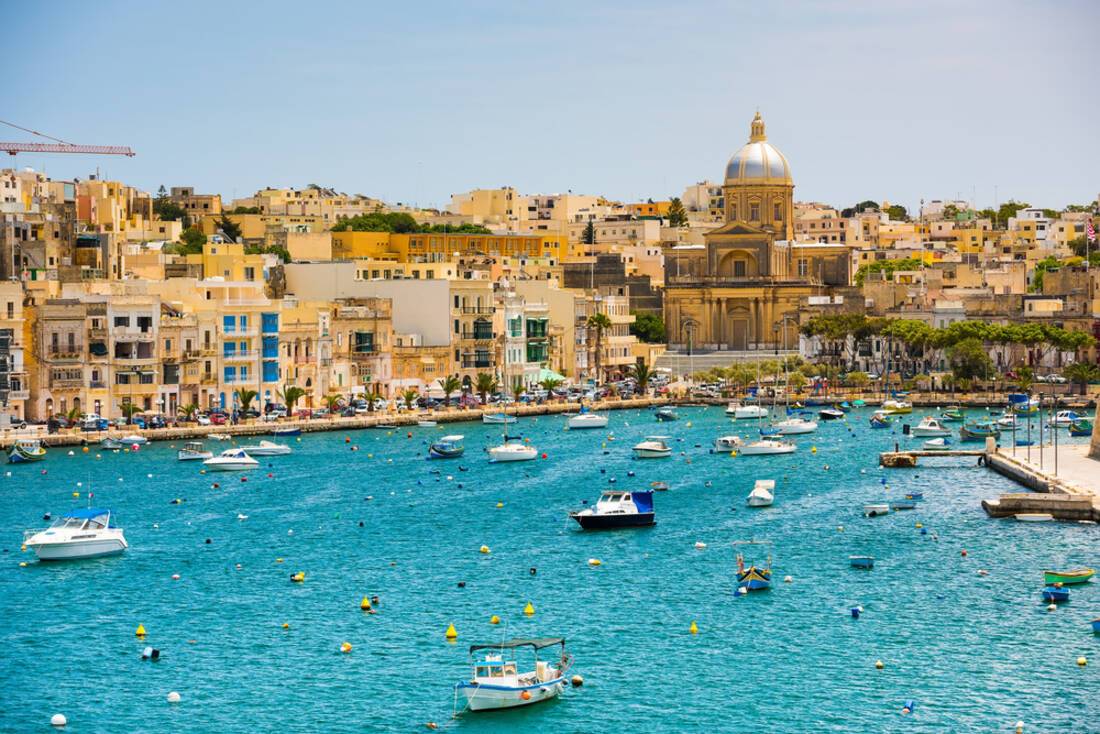 Malta has quite rightly earned a place in the top 10 countries in Lonely Planet's Best in Travel 2018 round-up. What this Mediterranean archipelago lacks in size it certainly makes up for in culture. Malta's capital city, Valletta, is often the focal point when seeking holidays in the country, and it's also a cruise stopover. As your ship approaches Valletta, the magnificence of its ornate buildings will soon become apparent. The Church of Saint Paul's Shipwreck is a prominent landmark in the city, and its stunning dome can be seen from many parts of Valletta.
Anyone interested in architecture and history is guaranteed to be mesmerised by the city. Manoel Theater, one of the oldest theatres in Europe, the 16th century palace of Casa Rocca Piccola and the Grand Master's Palace on Palace Square are among the most prominent sites. Between marvelling at Valletta's impressive architecture, stop to enjoy some traditional Maltese food, which is a unique fusion of Sicilian, French, Provencal and Mediterranean cuisine.
China

As the fourth-largest country in the world, it's perhaps of little surprise that China remains a popular holiday destination. Its diverse landscape of futuristic cities, mountains and countryside make China one of the most interesting locations to visit. The city of Shanghai, home to roughly 24 million people, is a very worthy stop on your cruise holiday. Famous for the Bund, a beautiful waterfront promenade, and its sci-fi-style architecture, the city promises a unique cultural experience. You can also cruise to Hong Kong, an equally impressive city with a tropical coastline nearby. Alternatively, disembark your ship in Tianjin, a major port city in north-eastern China with a unique blend of ancient architecture and modern skyscrapers. The country's fascinating culture and bustling cities make for a truly special cruise holiday.
If you're feeling inspired by our top 10 cruise destinations 2018, take a look at our cruise offers for the latest deals to start planning your getaway. Whether you're setting sail for Lisbon or Alaska, we're sure you'll love exploring the world on a cruise holiday.