From the winding canals of Amsterdam to the marble streets and baroque buildings of Dubrovnik, here are the top European destinations to visit in 2020 as picked by ROL Cruise.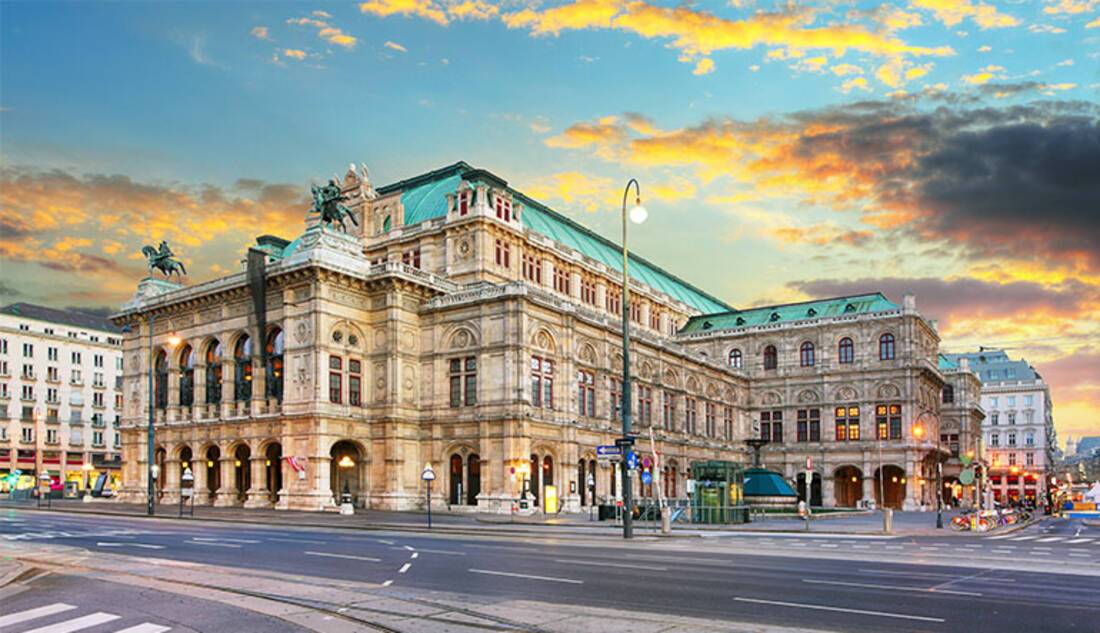 10. Vienna, Austria
The capital city of Austria, Vienna is a hub of musical and artistic talent. Kunsthistorisches Museum is the place to be for art lovers. Opened in 1891, the museum was built by Emperor Franz Joseph in order to suitably shelter Habsburgs' formidable art collection and make it accessible to the general public. It is home to many masterpieces from artists such as Raphael, Rubens and Bruegel.
If you have the chance, attending a performance at the Wiener Staatsoper (State Opera) is a must. The Wiener Staatsoper, which opened in 1869, produces roughly 60 operas and over 350 ballet performances every year, so there's always something on. View our guide of free things to do in Vienna for more inspiration.
Crystal Cruises
Luxury cruise line Crystal Cruises is committed to extravagance and indulgence. Experience Vienna in the utmost comfort and style aboard one of their beautiful ships. Crystal Ravel, for example, enables you to explore Europe's majestic rivers while dining on gourmet cuisine, enjoying premier entertainment and relishing in the incredible service of extraordinary staff.
See all featured cruises to Vienna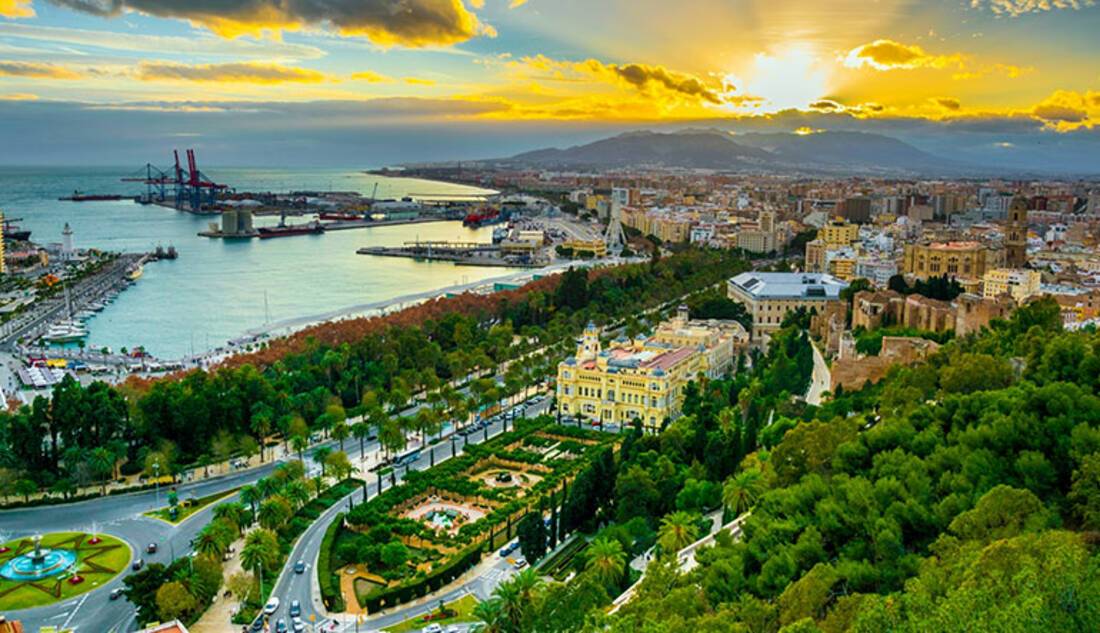 9. Malaga, Spain
The southern Spanish city of Malaga has more to offer than meets the eye. The birth city of Pablo Picasso boasts a diverse array of museums, a restored historic centre and the remnants of Moorish architecture. The Picasso Museum holds over two hundred pieces of Pablo Picasso's artwork, much of which has been donated by his family.
As is expected of Mediterranean climes, the sun shines down on Malaga for most of the year. What better way to enjoy the sunshine than a wander around the gardens and quaint courtyards of Alcazaba, the medieval Moorish fortress? Marvel at the best preserved fortress in the country or rest by one of the many fountains.
P&O Cruises
One of the oldest and most loved cruise lines in the world, P&O Cruises boast exceptional service, incredible attention to detail and delicious cuisine. Iona, the cruise lines newest addition, has a number of itineraries during 2020 and 2021 that will enable you to travel Spain like never before. Just like the destination, Iona will be full of excitement.
See all featured cruises to Malaga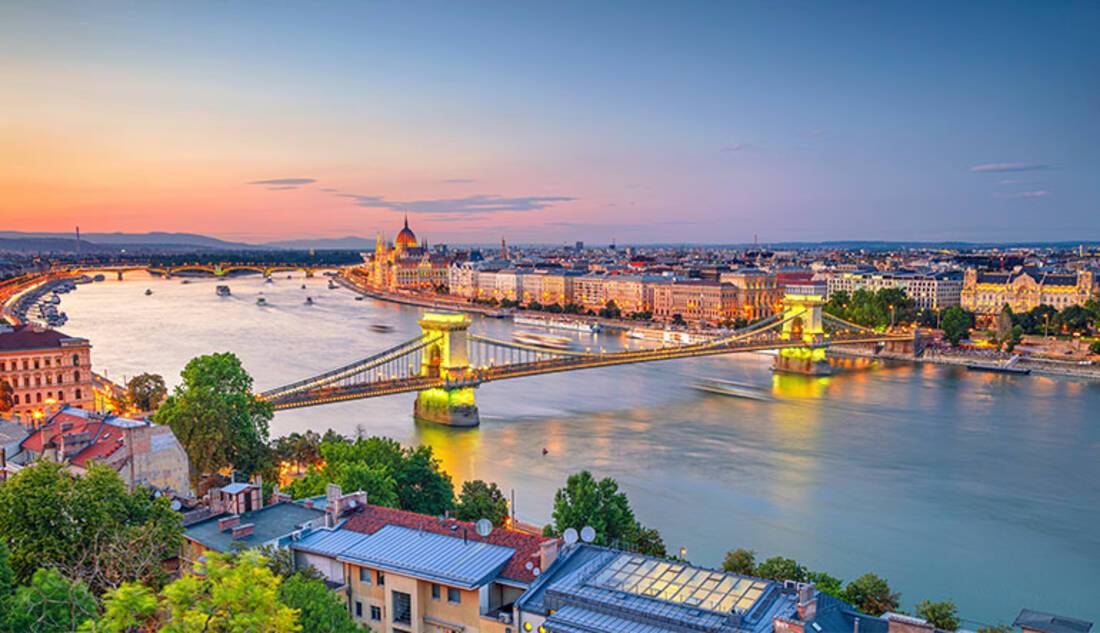 8. Budapest, Hungary
Named as the Best Cruise Destination of 2017 by Cruise Critic, Budapest, the capital city of Hungary, is split into two sides; Buda on the west side of the Danube River and Pest on the east. Connected by seven different bridges, the two halves create a city rich in Art Nouveau architecture and living history.
Hungarian cuisine is rich in flavour and heavy on dairy, cheese and meats. Goulash is a quintessential Hungarian dish and what better way to enjoy it than in the capital of Hungary? Gettó Gulyás is our favourite place to dine when in Budapest.
Scenic River Cruises
Europe's most luxurious river cruise line, Scenic River Cruises are the only way to discover Budapest. Connecting countries, cultures and traditions, Scenic River Cruises ensure that every element of your journey has been meticulously crafted to give you an unforgettable experience.
See all featured cruises to Budapest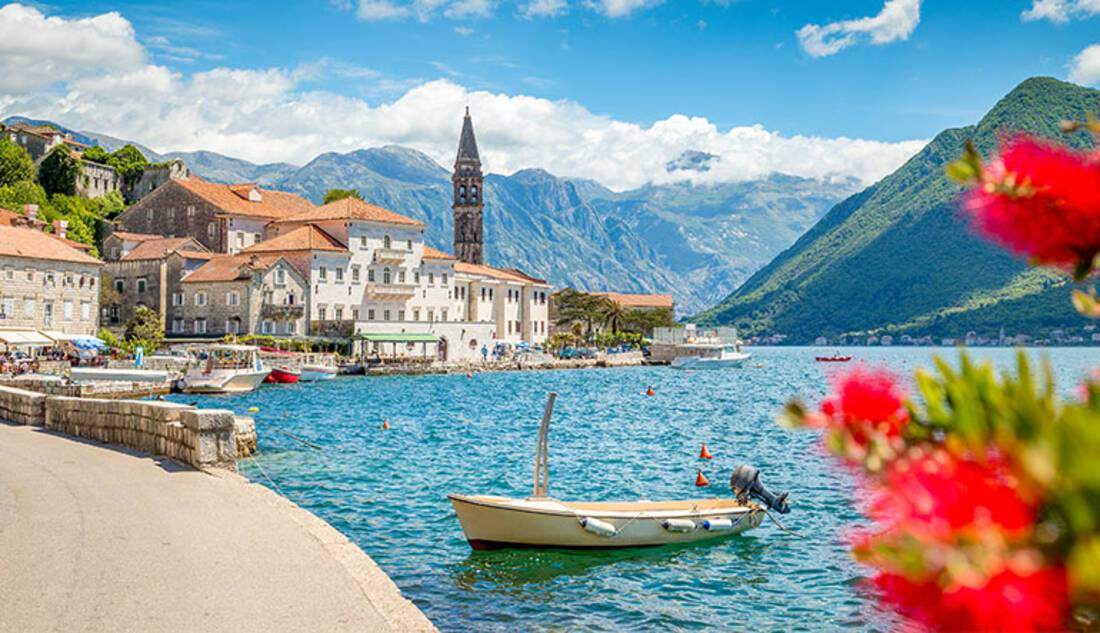 7. Kotor, Montenegro
Though a small town, Kotor has a big personality. On the western coast of Montenegro, tucked away from the Adriatic Sea, Kotor offers a charming glimpse back in time. St John Fortress (also called the Castle of San Giovanni) is certainly worth the rigorous trip. Located above the bulwarks of the Old Town, the fortress looks over Kotor, offering some of the most spectacular views.
If you'd rather not tackle the 1,300 rocky steps up the hill, why not wander round Kotor's Old Town instead? An area steeped in history, culture and tradition; the Old Town has been preserved over the years and has a great number of monuments including medieval architecture, churches, cathedrals, palaces and museums.
Princess Cruises
What better way to discover Kotor than with Princess Cruises? Since 1965, Princess Cruises has been sailing the globe helping you to truly discover the world's greatest destinations. With a fleet of 18 magnificent ships, you'll be immersed in the culture, colours and flavours of the places you visit both on board and at shore. And if you needed any more reason to book a cruise to Kotor with Princess, read the diary of our time on board Sky Princess.
See all featured cruises to Kotor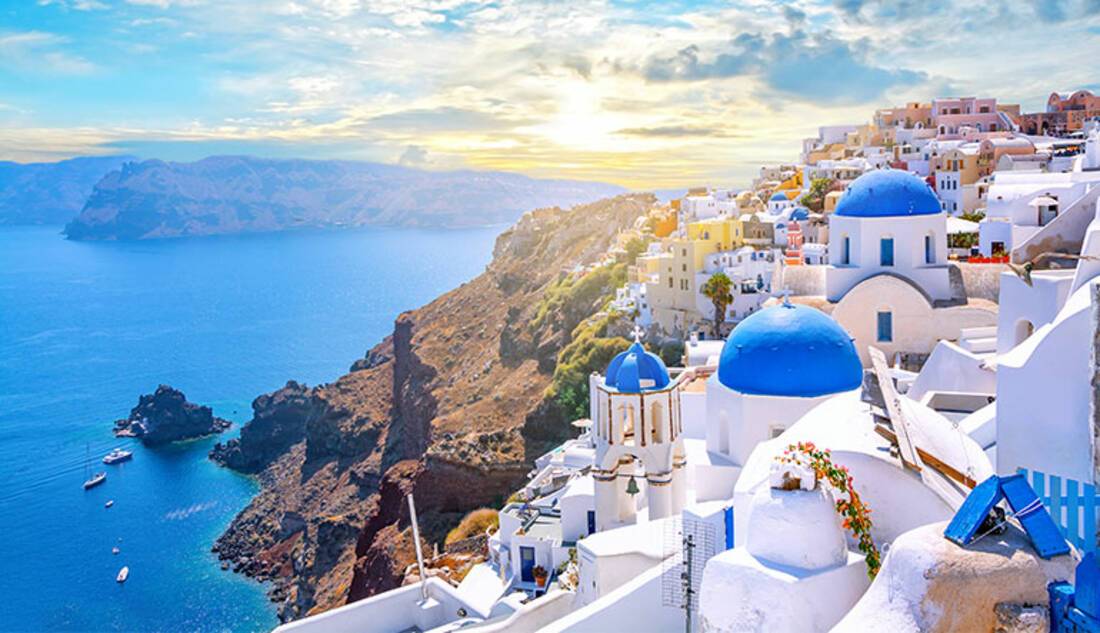 6. Santorini, Greece
Famous for its dramatic clifftops peppered with blue-domed buildings, Santorini is the largest Greek island. Beautifully scenic and historically fascinating, it is rumoured to have inspired Plato's Atlantis. Oía is perhaps the most well known part of Santorini. Located on the northern tip it is a postcard perfect puzzle of winding paths, welcoming restaurants and quaint shops.
Though the starting point for those on a cruise to Santorini will be the old port of Skala. Here you'll be welcomed by souvenir filled shops and restaurants. Firá, the islands capital city, looks over Skala and is covered in whitewashed homes that cling to the multicoloured cliffside.
Norwegian Cruise Line
A voyage with Norwegian Cruise Line simply has it all; stylish accommodation, delicious cuisine, fantastic entertainment, premium all inclusive cruise adventures and unforgettable shore excursions. Spend the day exploring Santorini knowing your beautiful NCL ship is waiting for you at the end of it.
See all featured cruises to Santorini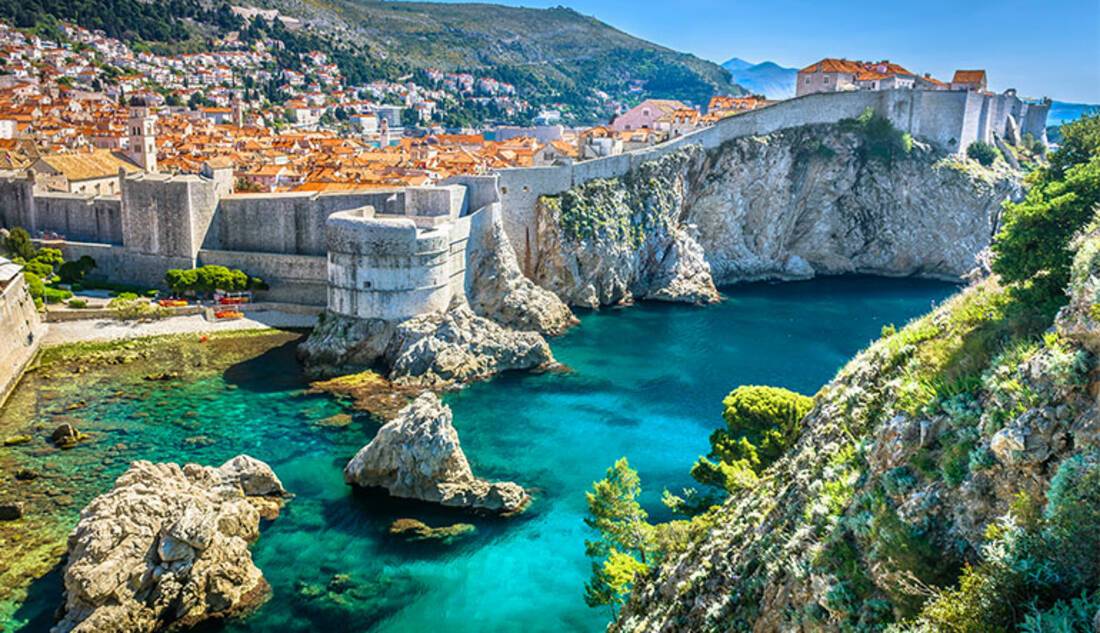 5. Dubrovnik, Croatia
So, you may not be able to travel to Dubrovnik by dragon, but you can by ship! The coastal city of Dubrovnik, Croatia famously appeared in Game of Thrones. Declared a UNESCO World Heritage Site in 1979, Dubrovnik is home to marble streets, Baroque buildings and serene surroundings.
George Bernard Shaw once said, "Those who seek paradise on earth should come to Dubrovnik and find it." The splendour of the pedestrian only Old Town is a treasure trove of beautiful and historic architecture, but there is no better way to soak up the sun than by lying on one of the city's sun kissed sandy beaches.
Oceania Cruises
There is no better way to travel to Dubrovnik than on one of Oceania Cruises elegant ships. Though it is hard to improve on perfection, Oceania will be refurbishing their R Class ships as part of their OceaniaNEXT programme. The cruise line is investing $100 million in modernising its fleet, elevating every facet of the guest experience to new levels.
See all featured cruises to Dubrovnik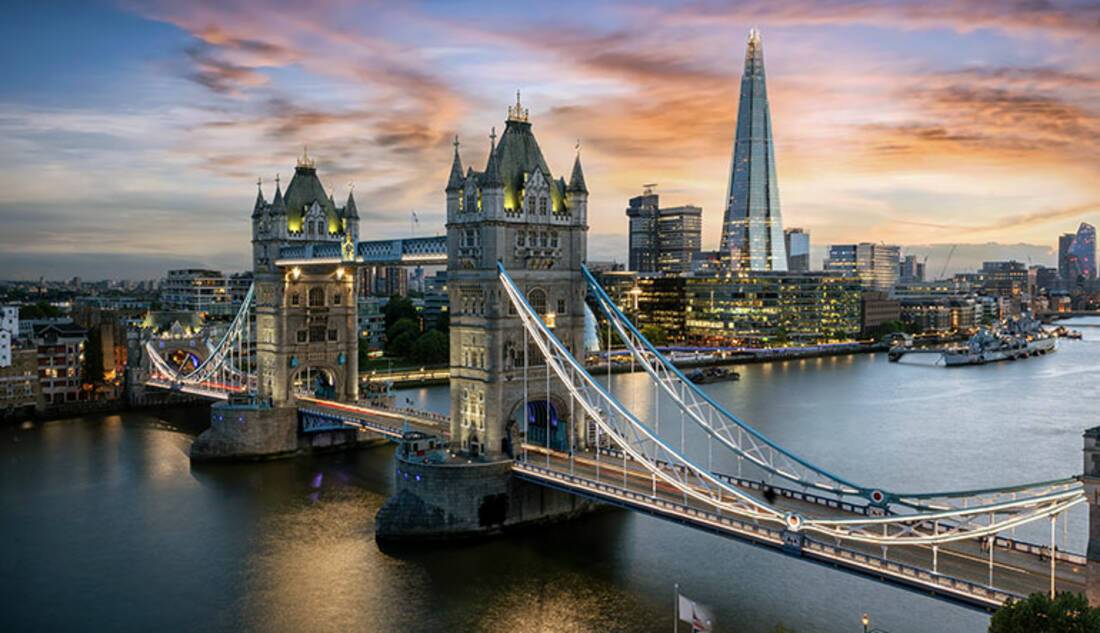 4. London, England
London, London, London. One of the world's most visited cities, London truly has something for everyone. With many, many years of history, it is a capital city rich in culture, art, diversity and knowledge. Hyde Park is central London's largest green space, the Tower of London offers a window into a gruesome and compelling history and the London Eye affords views 25 miles in every direction.
Not forgetting the food; London has a plethora of eateries. And it's one of the reasons the city was named Number One Travel Destination by TripAdvisor in 2017.
Silversea
One of the most exclusive cruise ports in the world, London's Tower Bridge is open to only a select number of cruise ships and Silversea is one of them! Tower Bridge is unlike any other cruise port in the world, rather than docking as normal, you'll find yourself berthed alongside HMS Belfast. There is no pier or fancy terminal, rather a warship that will offer a completely different experience. Your welcome to London will stay with you forever.
See all featured cruises to London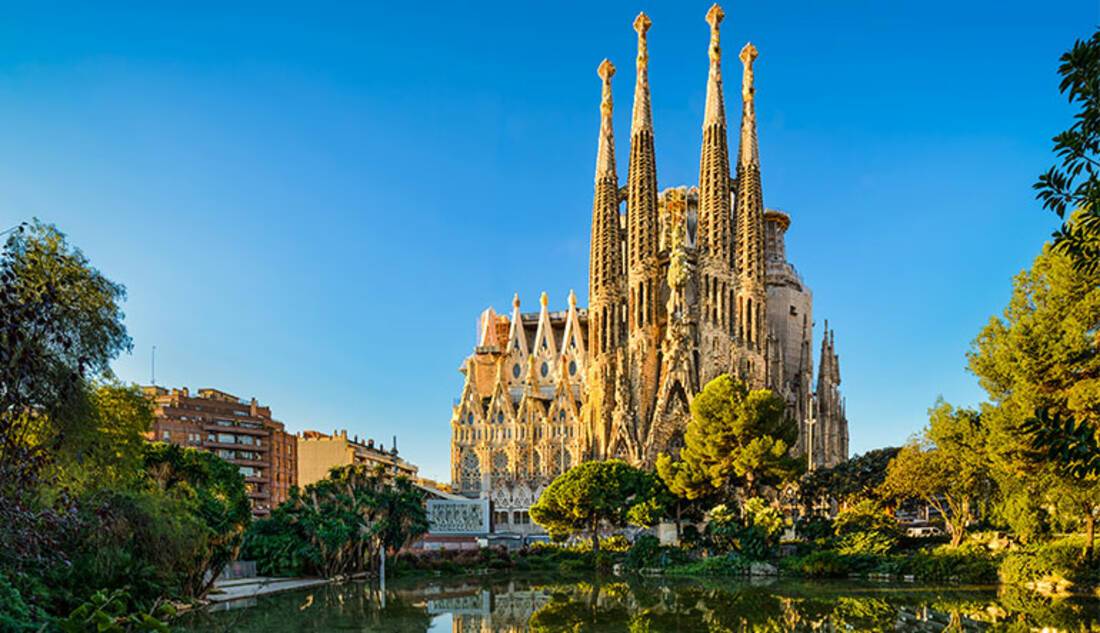 3. Barcelona, Spain
Beautiful bustling Barcelona, a captivating city with effortless charm, intriguing architecture, irrepressible culture, exquisite food and inviting beaches. A stroll along its main thoroughfare, Las Ramblas, is essential. As is an adventure to the Gothic Quarter with its maze like streets and surprises on every corner.
Of course, Gaudi's influence can be seen all over the city from the colourful Parc Güell to this majestic unfinished masterpiece La Sagrada Família. As astonishing as La Sagrada Família is from the outside, it is even more incredible from the inside.
Regent Seven Seas Cruises
With a five-ship fleet that visits more than 450 destinations around the world, Regent Seven Seas Cruises prides itself on creating cruises that simply ooze glamour and extravagance, making memories that will last a lifetime.
See all featured cruises to Barcelona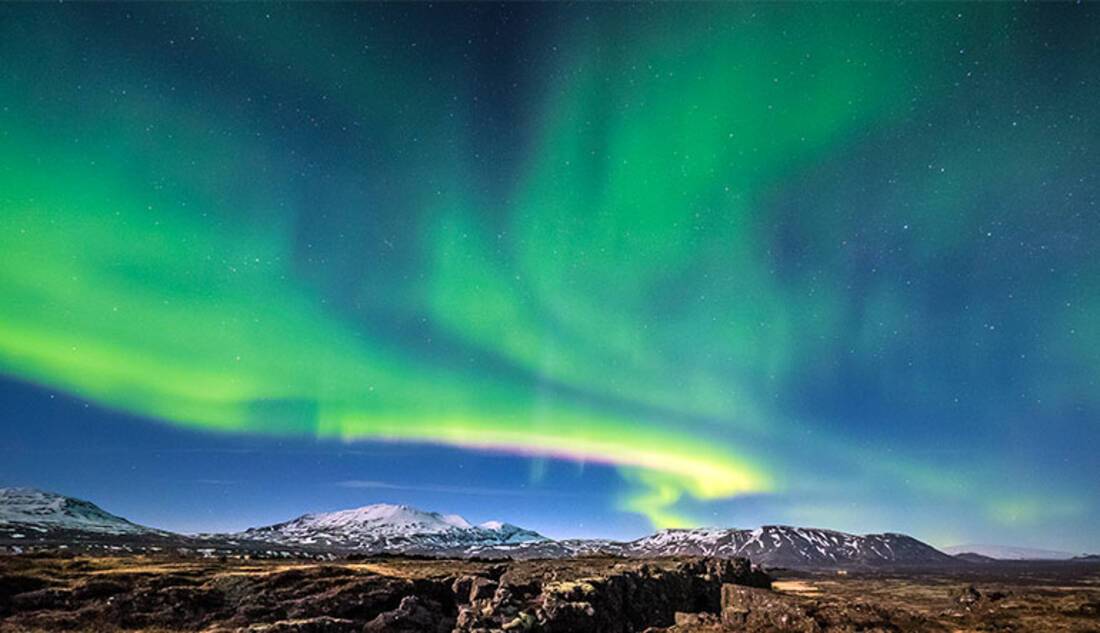 2. Reykjavik, Iceland
Ask any traveller what's on their bucket list and the majority will say the northern lights. One of the most incredible natural phenomena, the aurora borealis are caused by the interaction of solar wind and the earth's magnetic field and atmosphere. And the large, unpolluted night sky of Reykjavik in Iceland, is one of the best places in the world to see this exceptional light show.
The northern lights aren't the only thing Reykjavik is known for. Iceland's thermal pools are an enduring attraction and possibly most well known is the Blue Lagoon; a pool of water situated in a rugged lava landscape, heated from far beneath the surface of the earth.
Seabourn
Discover Iceland in ultra-luxury aboard a Seabourn all-suite ship. A passion for service is where Seabourn truly excels, with a handpicked and exceptionally trained crew and a ratio close to the number of passengers. With an expanding fleet, Seabourn can now offer travellers the opportunity to cruise more regions across the world, visiting destinations not accessible by larger ships, just like Reykjavik.
See all featured cruises to Reykjavik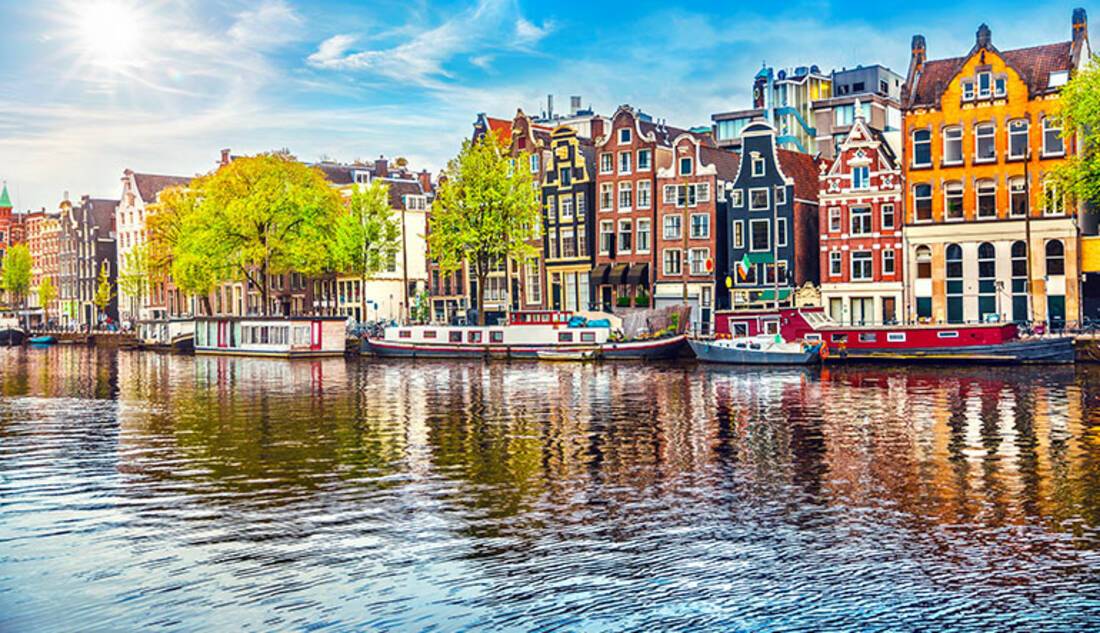 1. Amsterdam, Netherlands
The city that has it all, Amsterdam is the capital of the Netherlands and one of the most culture-rich destinations in Europe. One of the best ways to see the city is by bike – there are many places to hire one meaning you can ride around the city's winding canals to see as much of the city as possible during your stay.
A cruise to Amsterdam is a fantastic opportunity to learn. There are around 75 museums in the capital; Van Gogh Museum, Anne Frank house, Rijksmuseum and Stedelijk are the most popular but there are also a number of museums covering a range of topics from art to history, nature to technology, there's something for everyone.
Uniworld River Cruises
A Uniworld river cruise is one of the best ways to travel to Amsterdam. Thanks to their smaller boutique ships, Uniworld can get closer to the destination than a traditional ocean cruise ship. They're also renowned for being one of the most all-inclusive river cruise lines, offering guests the freedom to relax to their heart's content.