We love travelling but sadly, it may be awhile until we can safely discover new lands. In the meantime, we're inspiring our future adventures with these thought provoking travel quotes. Words are powerful and we can't wait to explore the world again.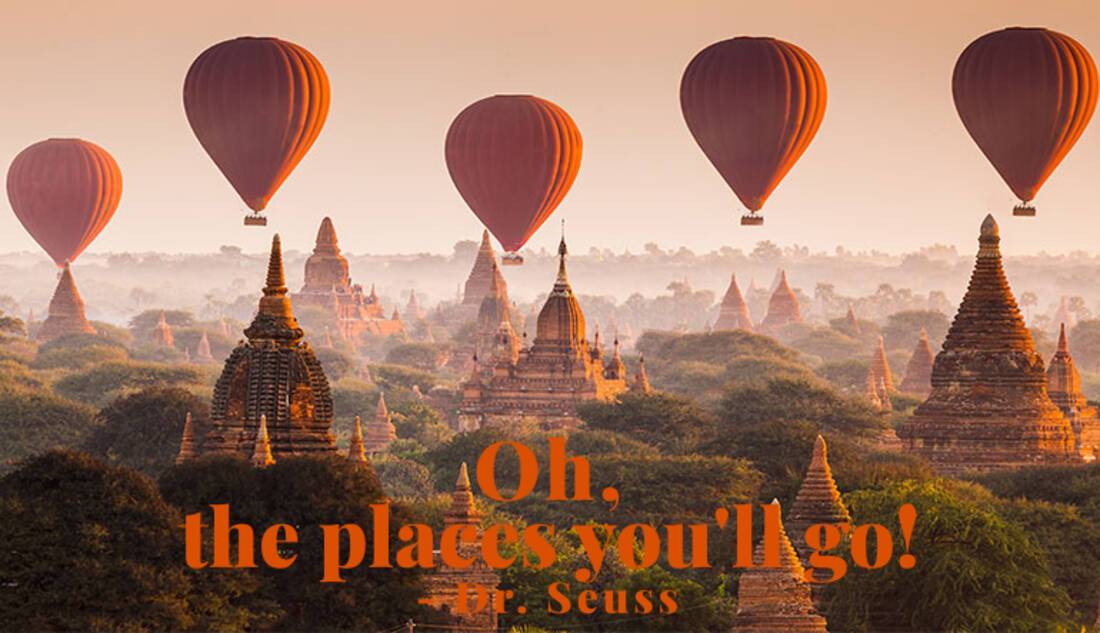 Theodor Seuss Geisel, known as Dr. Seuss, was an American children's author, political cartoonist, illustrator, poet, animator, screenwriter and filmmaker most famous for the book The Cat in the Hat. The quote "Oh, the places you'll go!" is from the book of the same name, written by Dr. Seuss in 1990.
Roxy believes that "travel is limitless," which is why she chose Dr. Seuss' quote. "It makes me feel excited for future travel and all the adventures that lie ahead. Endless opportunities await!"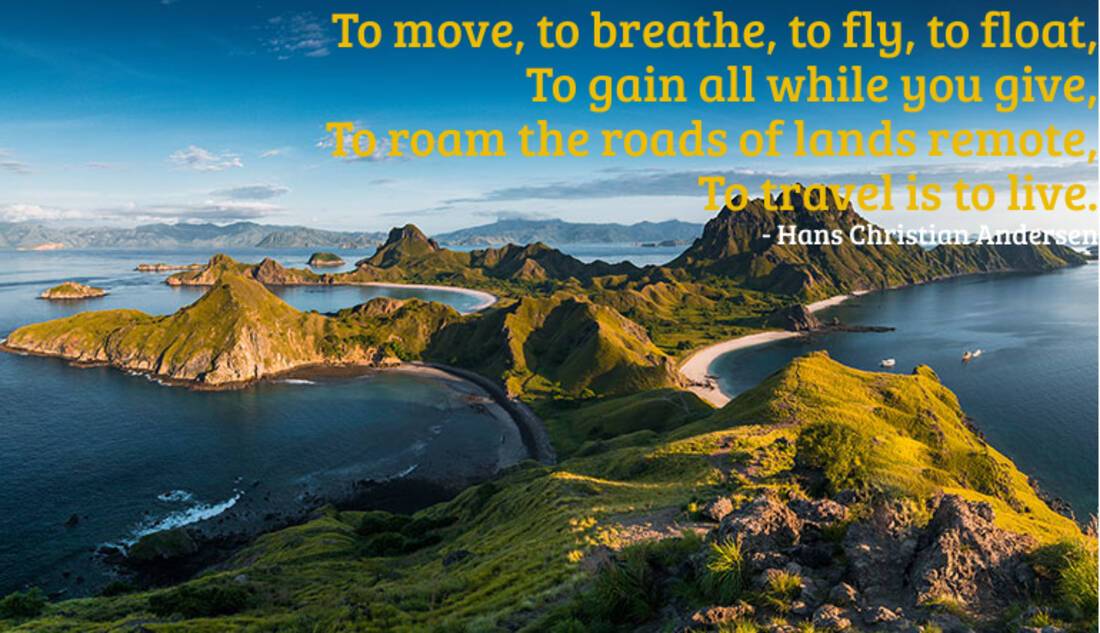 Taken from Hans Christian Andersen's autobiography, The Fairy Tale of My Life: An Autobiography, the quote "To move, to breathe, to fly to float, to gain all while you give, to roam the roads of lands remote, to travel is to live," perfectly describes Becky's passion for travel.
"It makes me want to discover every remote island across the world," says Becky. "I want to explore the untouched haven of the Galápagos, witness the bright blue waters and steep sloping hills of Komodo Island and unearth the mysteries of the moai on Easter Island."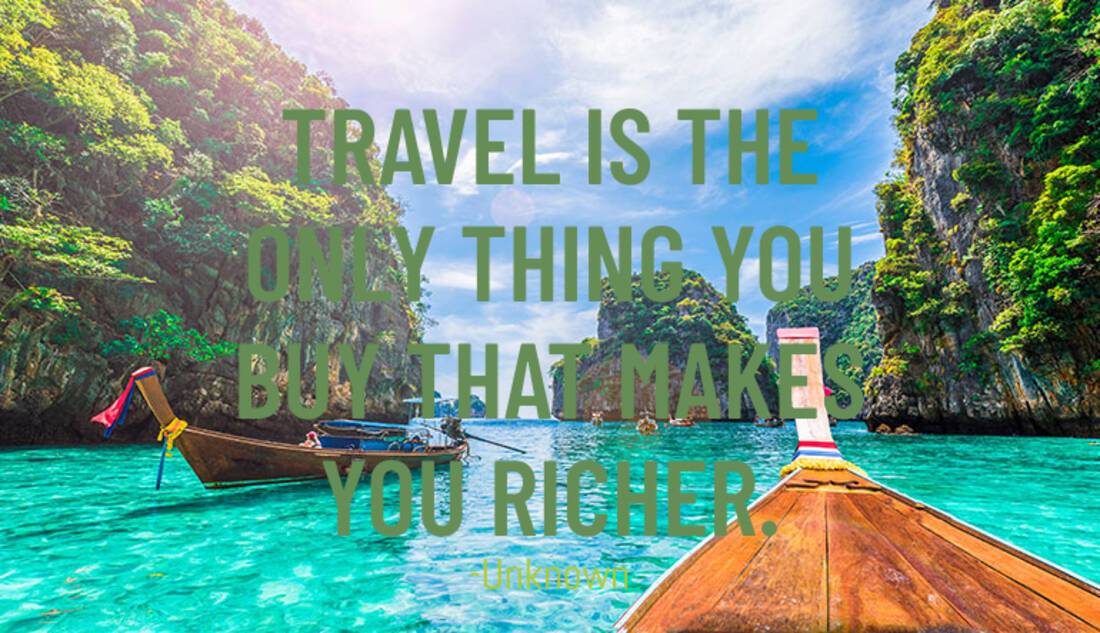 Though the source of this quote is unknown, Georgia believes it echoes her opinions exactly. "This quote resonates with me because it explains how I feel about travelling perfectly," says Georgia. "I think when you travel, you invest in yourself. You invest in experiences, knowledge and most importantly, memories. By doing so, you truly make yourself richer and it's a feeling that lasts a lifetime."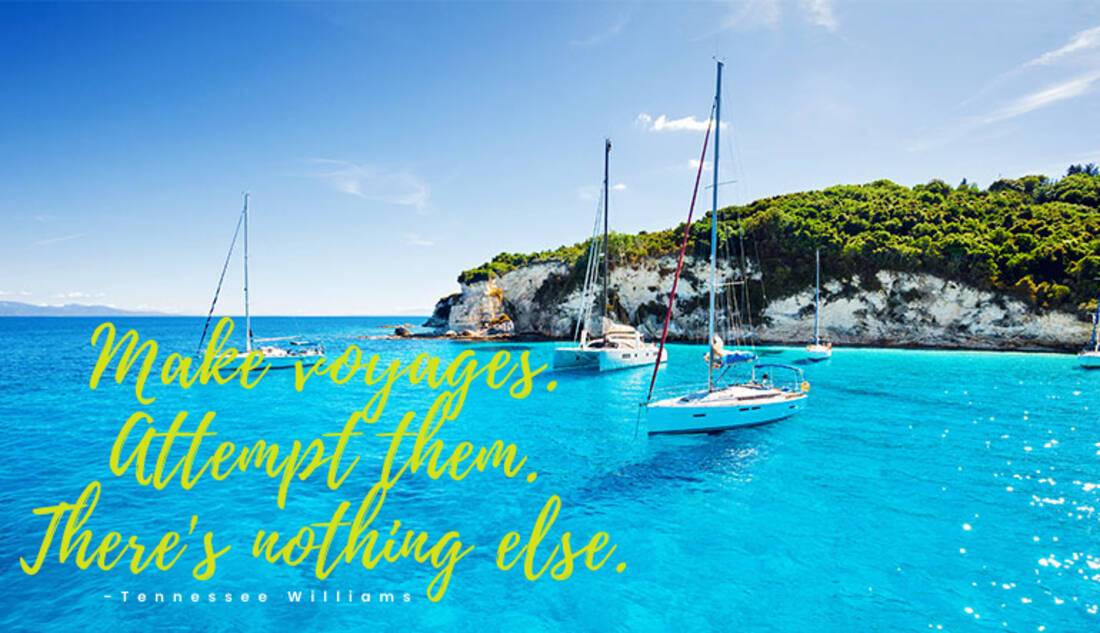 "Make voyages. Attempt them. There's nothing else." is a quote from Tennessee Williams' 1953 play Camino Real. Described by Williams as "nothing more nor less than my conception of the time and the world I live in," the play is set in a dead-end place in a Spanish-speaking town surrounded by desert with sporadic transportation to the outside world. How apt that Christina should choose this quote.
"I think this quote is more relevant now than ever before," said Christina. "We should make voyages. We should attempt them. When the time is right we can be adventurous and step into the unknown."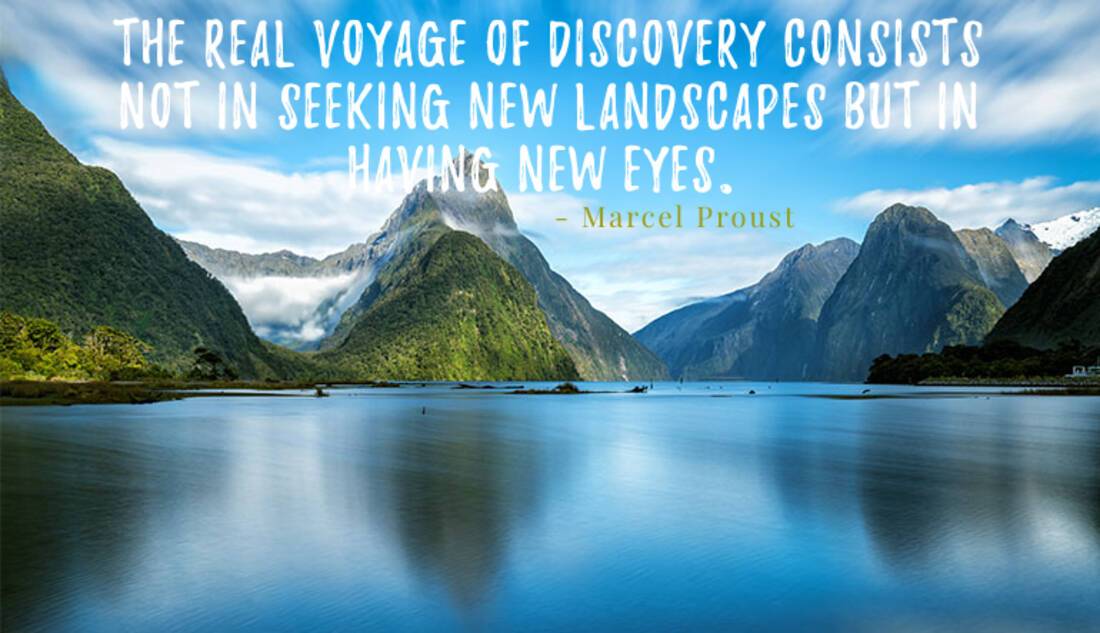 Marcel Proust was a French novelist, critic and essayist. He is considered one of the most influential authors of the 20th century. The quote "The real voyage of discovery consists not in seeking new landscapes but in having new eyes," is taken from his most celebrated work, La Prisonnière (the fifth volume of Remembrance of Things Past also known as In Search of Lost Time).
Fran chose this quote because it is one she has loved for years. She said, "when I first heard this quote it made me realise we don't just travel the world, we experience it. The way we view it alters depending on the destinations we explore."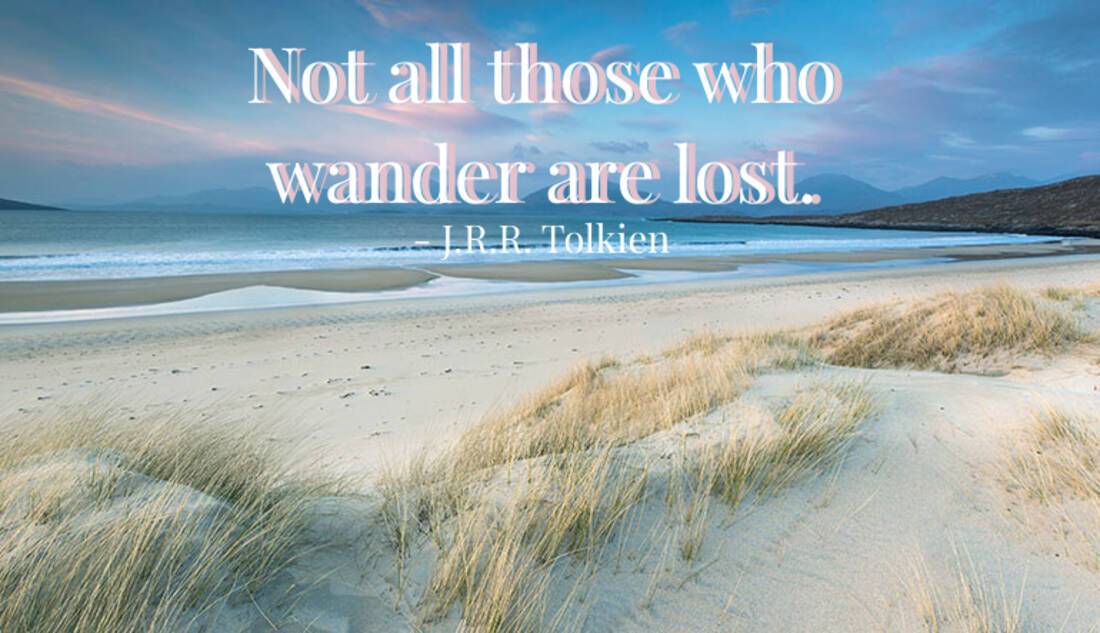 "Not all those who wander are lost," is part of a poem from The Fellowship of the Ring, the first book in J.R.R. Tolkien's Lord of the Rings trilogy.
"I love this quote because to me, it has two meanings," says Olivia. "Wandering allows you to explore at a slower pace and truly immerse yourself in your surroundings. It also enables you to discover the world differently, it's what makes travel unique."
You can find our favourite travel quotes on Pinterest, ready for you to save.