Today is World Penguin Day! What better way to celebrate than by discovering five of the world's most loveable penguin species? These beautiful birds are sure to put a smile on your face: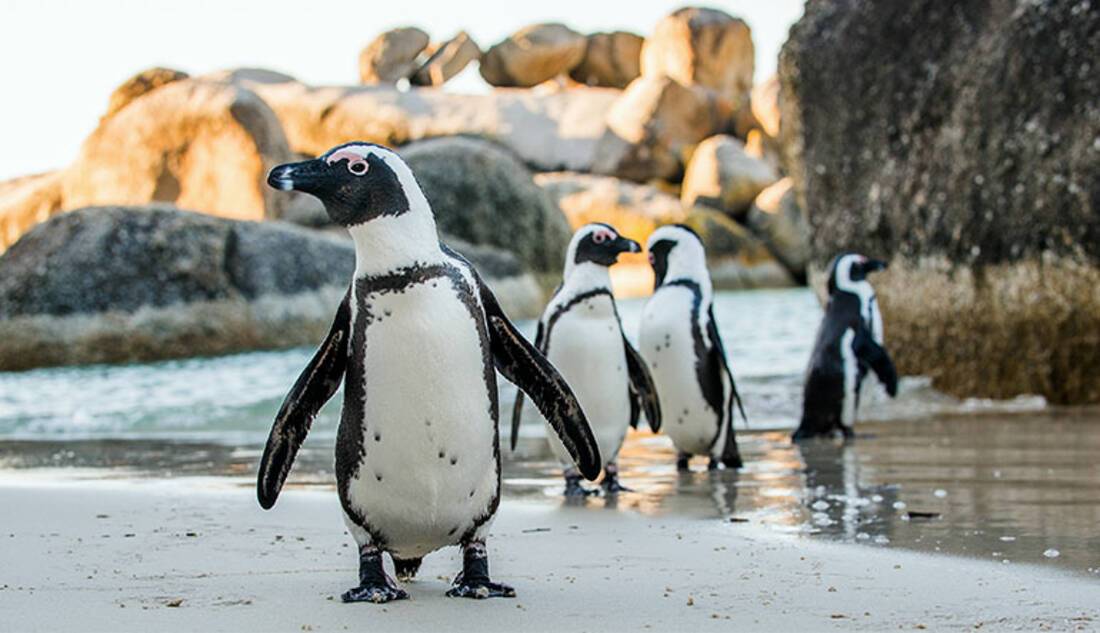 African Penguins
Not all penguins live in the cold! Native to South Africa, African penguins have a black upside-down u shape on their neck and black speckles on their chest. Also known as the Blackfoot penguin, they are about two feet tall and weigh between 7 and 11 pounds depending on their gender.
You'll find these beautiful birds roaming freely on Boulders Beach in Cape Town. Watching them paddle in the sea and play in the sand is quite a sight! Summer is the best time to visit Boulders Beach in Cape Town, as this is when you'll see the most penguin action. Between September and October, the birds spend most of their time feeding out at sea, so there are fewer penguins on the beach.
Cape Town to Fremantle with Cunard
Cunard's fantastic Cape Town to Fremantle voyage offers an incredible three-night stay in South Africa's legislative capital. Here you'll have the fantastic opportunity to visit Boulders Beach and enjoy a full day safari game drive at the Aquila Game Reserve. Spend 26 nights aboard Queen Mary 2, the world's most luxurious ocean liner and enjoy exclusive benefits including $500 on board spend and complimentary private UK chauffeur service.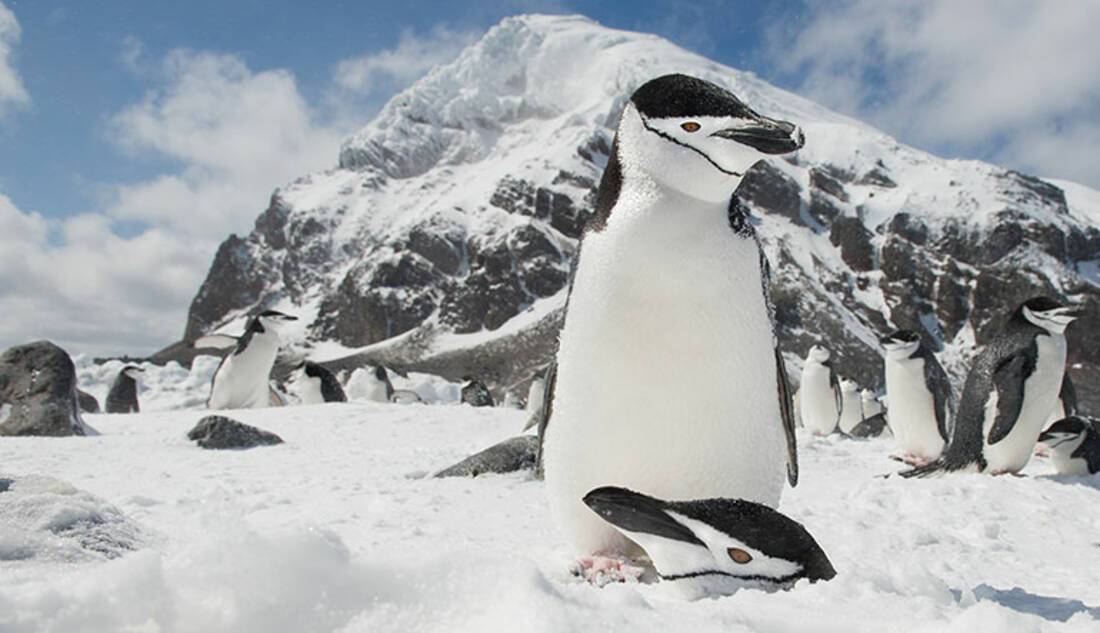 Chinstrap Penguins
Instantly recognisable by the black band that gives them their name, chinstrap penguins are the most common in the Antarctic, where they gather in vast breeding colonies. Much like African penguins, Chinstrap penguins are about 2 feet tall and weight up to 10 pounds depending on their gender. They feed on krill and fish.
Antarctica & Falkland Islands with Hurtigruten
Sail for 21 nights with Hurtigruten aboard MS Roald Amundsen to Antarctica and the Falkland Islands. MS Roald Amundsen was the very first hybrid ship to join the Hurtigruten fleet and with new and environmentally sustainable hybrid technology, she reduces fuel consumption and cuts CO2 emissions by sailing with electrical propulsion. Between days 8 and 13, you'll spend time in Antarctica where you'll have the opportunity to encounter the huge colonies of Chinstrap penguins.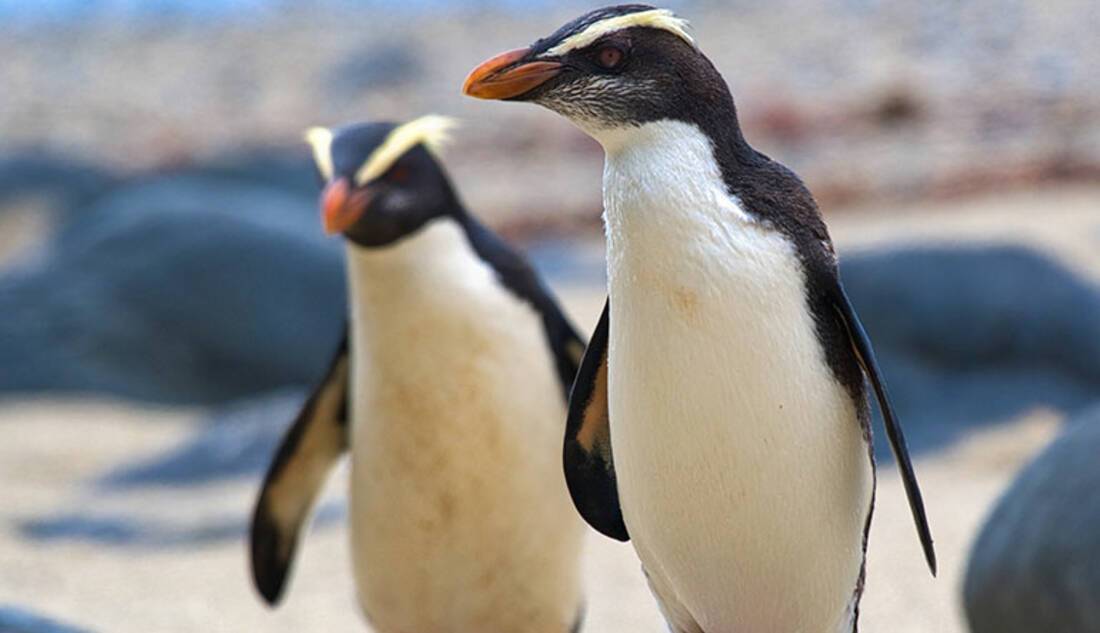 Fiordland Penguins
Named after the Fiordland region in which they inhabit, Fiordland penguins can be found in west New Zealand. These cheeky looking birds belong to the group of crested penguins and have dark blue or black plumage, two strips of vibrant yellow feathers and a very thick red beak.
Unlike other species, Fiordland penguin's habitat is formed by trees, dense vegetation, caves and rocky areas. And in this region of New Zealand, humidity and warm temperatures is common resulting in regular rain that the penguins revel in.
New Zealand with Celebrity Cruises
Discover New Zealand on this 12-night Celebrity Cruises voyage. Embark the award-winning Celebrity Eclipse in Sydney, Australia and begin your exciting adventure to New Zealand. On day 4, you'll cruise Dusky Sound, the largest and most complex of the many fjords along New Zealand's southwest coast. Here you may be lucky enough to see the beautiful Fiordland penguin in its natural habitat.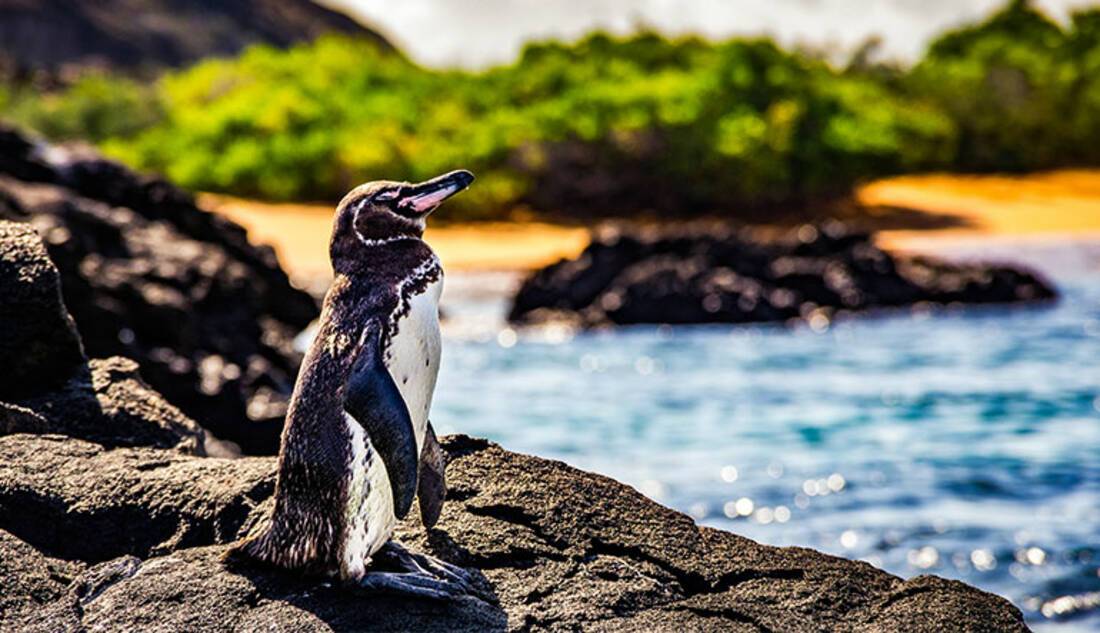 Galápagos Penguins
The Galápagos Islands are home to the northernmost colony of penguins, the Galápagos penguin. They are one of the smallest in the world, despite being related to the African, Humboldt and Magellanic penguin. Their diet consists primarily of cold-water schooling fish which are able to live in the Galápagos Marine Reserve thanks to the cold waters of the Humboldt Current.
Galápagos penguins mate for life. They live and breed on the island all year round and their dark brown chicks fledge at the age of eight to nine weeks old.
Galápagos Islands with Celebrity Cruises
Join Celebrity Flora in her Maiden Season of the Galápagos Islands. Specifically designed to help passengers discover the beautiful Galápagos Islands, Celebrity Flora marks an entirely new chapter in the history of cruising. Spend 7 nights aboard this beautiful ship discovering the Galápagos and it's phenomenal wildlife.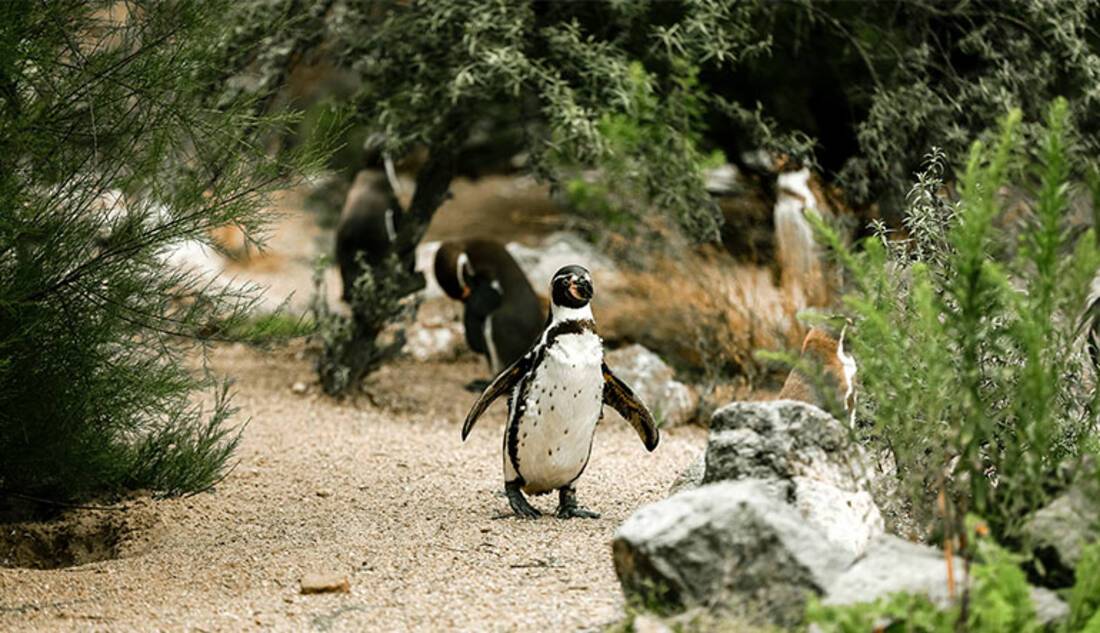 Little Penguins
Little penguins are the smallest of all penguin species. They are a little over 1 foot tall and weigh around two pounds. They are the only penguins in the world with blue and white feathers, their dark blue feathers blend in with the water to camouflage against predators. They also have tiny pink feet and a grey beak.
Little penguins can be found in southern Australia and New Zealand. In Australia, colonies are scattered around the coastline from near Perth on the west coast, to Sydney on the east coast as well as around Tasmania.
Australia and Tasmania with Fred. Olsen Cruise Lines
Celebrate New Year's Eve like never before with this iconic Australia and Tasmania voyage. Aboard Fred. Olsen Cruise Lines Boudicca you'll have the opportunity to experience Sydney, Tasmania, Brisbane and many other exciting ports.