Antarctica & Falkland Islands - Cruising
This incredible destination is a bucket list must see, the Antarctic ice cap is the largest single mass of ice in the world, but amazingly, this is a wilderness teeming with life.

---
Buenos Aires, Argentina - (Overnight stay on board)
★Exclusive Shoreside Event★ The Essence of Argentina: A Contrast of Urban & Rural Culture
Delve into Argentina's history, music, arts and more during a fascinating multi-faceted cultural fair at La Rural. Begin your experience with an impressive equestrian show led by expert horseman before entering the lively pavilion where you will be able to choose from a range of immersive and interactive cultural experiences. Take a tango lesson, enjoy tango in miniature with a talented puppeteer or even don some traditional accessories for a memorable photo. Savour local gourmet sandwiches and appetizers and take in the sounds of vintage tango as you peruse the pavilion. The crowning centrepiece of the event explores the history and many dichotomies of Argentina through tango in a grand show of riveting music and dance.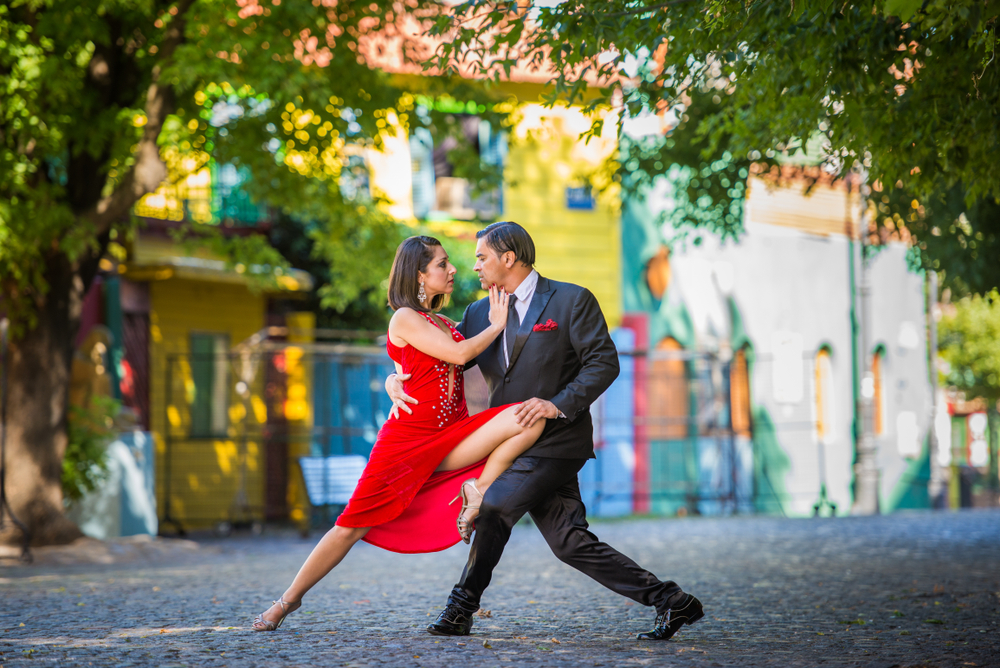 ---
Rio de Janeiro, Brazil - (Overnight stay on board)
Synonymous with 'The Girl from Ipanema', the dramatic view of Christ the Redeemer atop Corcovado Mountain and the famous carnival celebrations, Rio is also a city of stunning architecture , abundant museums and incredible cuisine
---
Walvis Bay, Namibia - (Overnight stay on board)
Walvis Bay is situated at a wide lagoon with innumerable sea birds, pelicans and flamingos. On a clear day, you'll be able to see the black and white lighthouse at the tip of the lagoon. Worth a visiting are the local museum in the Civic Centre and the wooden Rhenish Mission Church, which dates back to 1880
---
Cape Town, South Africa - (Two night stay on board)
★Exclusive Shoreside Event★ Afternoon at Boschendal Winery
Deep within the splendid wine region of Franschhoek Valley in South Africa's Western Cape, lies Boschendal, a stunning 1,800-hectare winery and nature preserve dating back to 1685 which has been maintained by generations of families. This afternoon stroll and soak in the beautiful scenery as you immerse yourself in the beauty of the South African wine country. Savour the flavours of farm-to-table delicacies, as well as Boschendal's fine wines, in this unique farmer's market setting while listening to the sweet sounds of the Marimba band and a live acoustic performance. Photo booths will help capture special memories of this wonderful day with friends.

---
Mahe, Seychelles - (Overnight stay on board)
On any given day on Mahé, the combined residents and tourists number only in the thousands, which means you won't have to stray too far to get off the beaten path. Even when standing squarely on the beaten path at the island's most popular resort beach, there is plenty of room to relax on the sugary white sands and snorkel in impossibly blue waters. You won't find many – or any – lines in the museums, gardens and markets of Victoria, so explore at will. Then venture along roads lined with palms and flowering trees to find your favourite spot within the island's renowned beaches, lush tropical forests and picturesque tea and spice plantations.

---
Dubai, United Arab Emirates - (Overnight stay on board)
★Exclusive Shoreside Event★ Vintage Evening at Al Maha Desert Dune
Absorb the mystique of the Arabian desert as you engage in an authentic Bedouin experience with live Arabic performances. Begin your adventure with a brief desert dune ride on a 4-wheel drive vehicle to the Al Maha campsite located in the magical landscape of the Dubai Desert Conservation Reserve. As you enter the Reserve, you will receive a customary Arabic Bakhoor welcome with an Al Ayyala dance. Enjoy a private falcon show at a sundowner site followed by a traditional show of Tanoura dancing, live music of Oud and Tabla players and the skills of henna artists. Savour amazing cuisine under the desert stars catered by the five-star Al Maha Luxury Resort and Spa.

---
Mumbai, India - (Overnight stay on board)
As one of the wealthiest and most populous regions in Asia, Mumbai (known as Bombay until 1995) has been an inspiring tourist hotspot for years – and with its jaw-dropping architecture, culture and food, it's easy to see why. Whether you're in the area for just a few hours or have a couple of days to spare, prepare to be amazed by the sights, smells and experiences this vibrant city has to offer.
---
Colombo, Sri Lanka - (Overnight stay on board)
In Sri Lanka's capital, Colombo, explore on foot, by rickshaw, or by a slightly more nail-biting Tuk-Tuk ride. Marvel at the eclectic architecture as historic buildings, such as the Buddhist Gangaramaya Temple or sit beside towering skyscrapers.
---
Yangon, Myanmar - (Two night stay on board)
★Exclusive Shoreside Event★ Burmese Monk Donation Celebration

Enjoy a once-in-a-lifetime experience as you take part in the local tradition of a unique donation ceremony in Yangon, which positively impacts hundreds. During each Myanmar male's lifetime, he is expected to spend some of his existence serving as a monk and learning the ways of Buddhism. In support of these devout individuals' dedication, many families and businesses in Myanmar make direct donations to monks or their monasteries. Our special contribution will be donated to more than 200 robed monks during a large ceremony at a monastery, where you will join over 100 nearby villagers that will attend. After the ceremony, enjoy delicious canapes, refreshments and performances of traditional dances and music in celebration of the generosity and spirit of the occasion.
---
Singapore - (Overnight stay on board)
Discover the delightful diversity of Singapore, from charming Chinatown to colourful Little India to Arab Street and the massive Sultan Mosque. Learn about the many Asian cultures that have influenced Singapore at The Asian Civilisations Museum, which houses one of the most comprehensive pan-Asian collections in the region. Gaze at 20,000 beautiful blooms in the National Orchid Garden and observe nocturnal creatures in their natural habitat on the unique night safari. For a historical perspective, visit the Kranji War Memorial and the Changi Chapel and Museum, dedicated to those who lost their lives during World War II.

---
Bangkok, Thailand - (Overnight stay on board)
In bustling Bangkok, centuries of history collide with a fast-paced modern lifestyle which sees Buddhist monks wandering past ladies arguing with street sellers, and glittering temples sidelined by skyscrapers.
---
Saigon (Ho Chi Min City), Vietnam - (Overnight stay on board)
Formerly known as Saigon, Ho Chi Minh is a high-octane city of commerce and culture, interspersed with timeless alleys, ancient pagodas, teeming markets and wooden shops, sleek skyscrapers, designer malls, gourmet restaurants and minimalist bars.
---
Hue/Danang (Chan May), Vietnam - (Overnight stay on board)
In Chan May you're ideally situated between centuries of history dating to the Nguyen dynasty in Hue and the modern tumult of the 20th century in Da Nang. The vast Complex of Hue Monuments follows the natural beauty of the Perfume River from a walled imperial city to ornate temples and tombs. This UNESCO site offers a look a Vietnam before the 20th century, but you'll also see evidence of the Vietnam War in the bombed remains of the Forbidden Purple City.
---
Hanoi (Ha Long Bay), Vietnam
★Exclusive Shoreside Event★ Candlelit Cave Evening
Ha Long Bay, a UNESCO World Heritage site, is one of the most stunning sights in Southeast Asia. Its nearly 1,600 islands and islets, jutting out of the bright green waters of the Gulf of Tonkin, have an ancient origin in the mythology of dragons that descended from heaven to protect Vietnam. Arrive at Vung Duc Cave, a fascinating site comprised of multiple caves, and enjoy a dragon dance welcome prior to entering the caves. Explore the area, then find your seat and watch the world shift as the lights go out and candles become your only source of light. The dinner show, a skilled local band with accompanying dancers, entertains as you savour delectable local cuisine complete with wonderful wine pairings. This special evening will be one you won't soon forget.

---
Hong Kong, China - (Overnight stay on board)
Only in Hong Kong can you wander through a magical flower tunnel hidden in a housing complex, ride the world's longest escalator, stand at the base of the world's tallest seated bronze Buddha and visit a model of Noah's Ark. In fact, you'll find yourself uttering "only in Hong Kong" a lot, whether scaling a steep hillside on a funicular tramway to Victoria Peak, dining on dim sum at one of the world's cheapest Michelin-starred restaurants or perusing goldfish at the Tung Choi Street Goldfish Market.

---
Xiamen, China - (Overnight stay on board)
One of China's best-kept secrets, Xiamen is a quaint holiday destination famed for its broad beaches and treasure trove of temples. Find serenity at the Tang Dynasty's South Putuo Temple, with its manicured grounds and ornate structures dating back 1,000 years, then make your way to the lively pedestrian-only island of Kulangsu. This UNESCO World Heritage site displays a unique mix of global architectural styles and is humming with handicraft vendors and captivating cafés.
---
Shanghai, China - (Overnight stay on board)
Standing on The Bund gazing across the Huangpu River to a forest of skyscrapers, it will be hard to believe that a few decades ago there was barely a building over 10 stories here. While the global economy has transformed Shanghai's skyline, you can still find history and culture during a quiet moment in the 16th-century Yuyuan Garden. For the hip and modern, head to M50, a collection of factories and cotton mills that have been turned into galleries, and view works of established and emerging Chinese artists.
---
Beijing (Tianjin), China - (Overnight stay on board)
Travel from Tianjin through the North China countryside to see a scenic section of the iconic Great Wall at Huangyaguan. Or hop on a bullet train to Beijing and visit the amazing gates and palaces of the Forbidden City, home to emperors and off limits to foreigners for hundreds of years. A stroll through infamous Tiananmen Square takes you to landmarks such as the Great Hall of the People, the National Museum of China, the Monument to the People's Heroes and Chairman Mao Memorial Hall.
---
Kyoto (Kobe), Japan - (Overnight stay on board)
Packed with 17 UNESCO World Heritage sites, Japan's delightful imperial capital of Kyoto is less than 50 miles from the port of Kobe, which is also close to other wonderful sights. The more ancient imperial capital of Nara has its own share of UNESCO sites nearby, while the gilded tigers adorning Osaka Castle can be found even closer to the port. Kobe itself also has plenty to offer, from parks and museums to chic restaurants serving the city's succulent namesake beef.

---
Tokyo, Japan - (Overnight stay on board)
Tokyo perfectly combines reverence for tradition with cutting-edge technology and culture, so you'll want to visit the ancient shrines and formal gardens as well as the modern Tokyo Tower that soars above it all. You can expect to encounter a lot of people in a city of around 14 million, but you can also find quiet spots in which to relax, such as lovely Ueno Park. Visit the temple, eat the sushi, sing the karaoke, buy the kimono and embrace this fascinating city.
---
San Francisco, California, USA - (Overnight stay on board)
Draped like a magic carpet across fog-tinged hills, the City by the Bay beckons from Sausalito's quirky art galleries to Fisherman Wharf's gloriously fresh seafood. Experience the notorious legacy of Alcatraz, take in the panoramic view from Coit Tower, ride the city's fabled cable cars, nibble a decadent chocolate treat in Ghiradelli Square, or just watch the moonlight shimmer off the graceful profile of the Golden Gate Bridge.
Request a Callback
View cruise deals