A Voyage to the Heart of the Inca Empire
Be swept away by old-world charm as Hiram Bingham journeys through the Peruvian highlands. Gleaming wood-panelled interiors and brass finishes evoke classic 1920s parlour cars, while vibrant colours and nature inspired motifs reveal a distinctly Peruvian soul.

Sink into an armchair in the 1920s-style carriages, where polished wood and brass catch the light.

Heading towards Machu Picchu, your experience begins with a delicious welcome cocktail.

Then savour a brunch and gourmet lunch as you admire the ever-changing scenery in the early light.
Machu Picchu
Built around 1450 and abandoned at the time of the Spanish conquest, thick tangles of vines and trees shielded it from the outside world for centuries. Since being 'found' by an American archaeologist in 1911, 'The Lost City of the Incas' has now taken centre stage as one of the greatest destinations in the world.

Excavations at the site have revealed skeletons, artefacts and woollen clothing, and you can admire the famous precision of Incan stonework on display here. Still, as the Incas left no written records behind about the city's rise or fall, Machu Picchu remains one of the most archaeologically mysterious sites in the world.
Inkaterra machu Picchu Pueblo Hotel
A National Geographic Unique Lodge of the World, Inkaterra Machu Picchu Pueblo Hotel is an intimate Andean village with terraced hills, waterfalls, stone pathways and 83 whitewashed adobe casitas tucked away in the cloud forest. As a member of National Geographic Unique Lodges of the World, enjoy exquisite natural beauty, where 214 bird species and the world's largest native orchid collection (372 species) have been registered.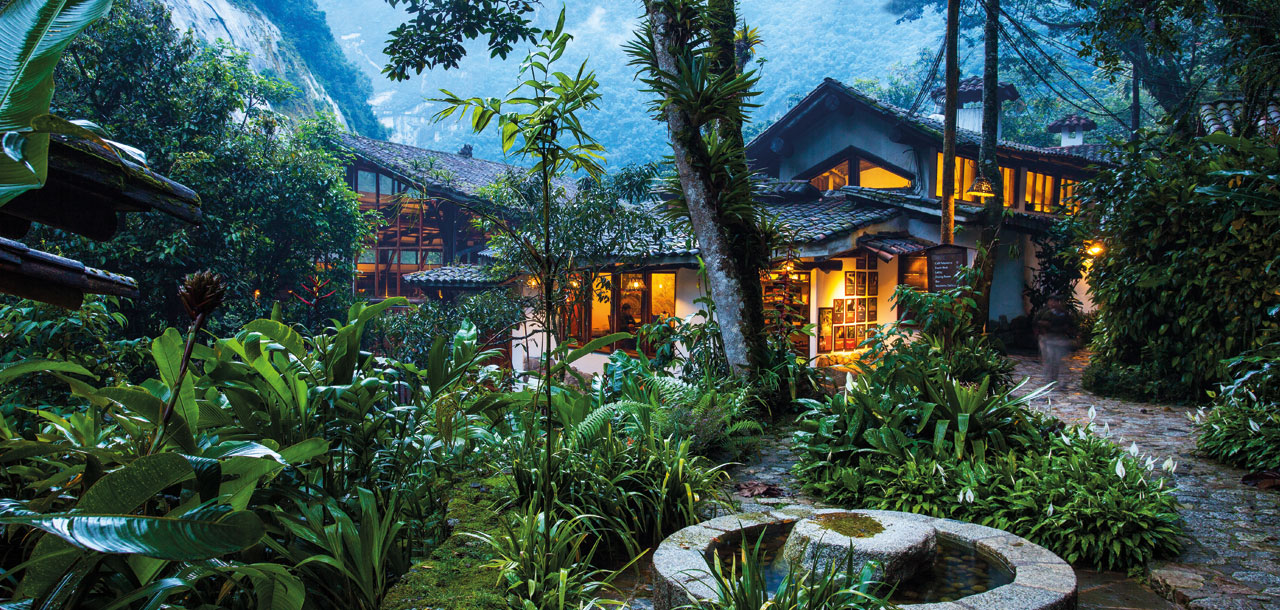 Request a Callback
View cruise deals