Picture yourself sailing along the Danube River, stopping to admire the grand architecture of Vienna and sipping wine in the Wachau Valley, or exploring the mighty Yangtze River on an unforgettable adventure through Asia. River cruising has so much to offer the discerning traveller and with so many itineraries to choose from, you're guaranteed to find a holiday that floats your boat.
"River cruising is undoubtedly the fastest-growing sector of the cruise industry," said Adam Coulter, UK Managing Editor of Cruise Critic. "18 new ships have been ordered for 2018 and already 16 ships are planned for 2019.
"Even though river cruises have been operating for decades, they certainly have come on in leaps and bounds in the past decade. Modern ships with expanded amenities offer intriguing itineraries to places oceangoing vessels can't reach – tempting more fans of seagoing vessels to move over to river ships.
"Europe is the world's top river cruising destination, and it's the best place to start if you've never tried a river cruise. It's important to consider what time of year you want to go. The river cruise season begins in early spring – typically in late March – and runs through to late autumn – the best time to grab a bargain."
Whether you choose to explore Europe with Emerald Waterways, or delve into the heart of Asia on a Mekong River adventure, we're sure you won't be disappointed with your river cruise experience. However, if you're still not convinced, read on to find out our top 10 reasons to book a river cruise: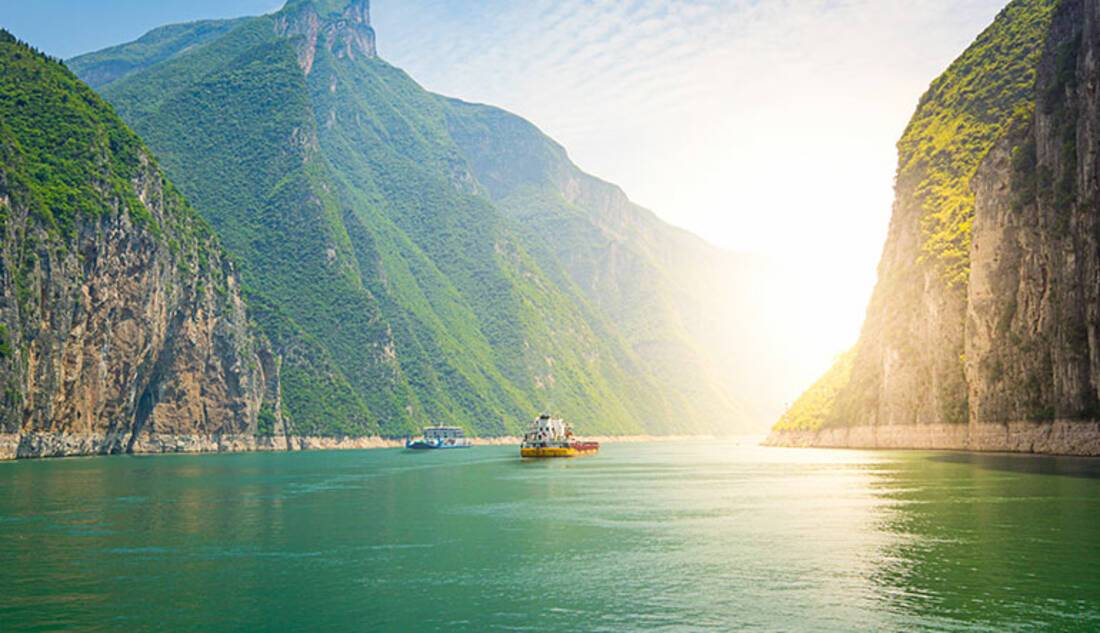 1. You can explore multiple countries and cities
Don't assume that opting for a river cruise over an ocean cruise means you have to give up your dream of seeing multiple countries and cities. Many of the world's rivers traverse through continents, allowing you to explore towns and cities on the riverbanks of many countries. The Danube River runs through 10 countries, including Germany, Serbia and Hungary, the Rhine River winds through six countries, including Switzerland, France and the Netherlands, and over in Asia, the mighty Mekong River flows through six countries, including Vietnam, Thailand and Laos. The exception is the Yangtze River, which, impressively, is the largest river in the world to flow entirely through one country – China.
"On a river cruise, the opportunity to get very up close and personal with the towns and countryside you are visiting is a major plus," said Adam of Cruise Critic. "There are no long port-to-town transfers either, as you are usually docked right in the centre of everything. In addition, many river cruise lines also provide onshore overnight stays, so you have time to immerse yourself into the local culture in style."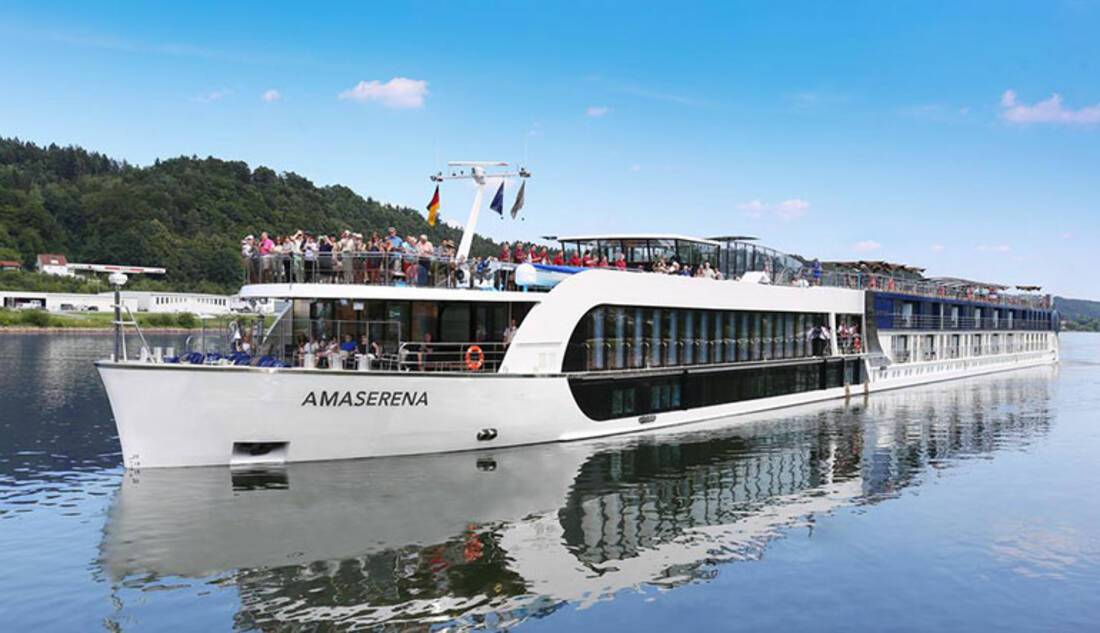 2. It's more intimate than ocean cruising
While there's a novelty to ocean cruising, what with the numerous restaurants, attractions and activities, river cruising is much more intimate. Travellers who are seeking a relaxed experience in the company of likeminded people should consider these smaller cruises. With frequent stops in towns and cities, and plenty to enjoy during excursions, river cruises get away with offering a more toned-down experience. However, that's not to say that you'll be compromising on on board luxuries. On most river cruise ships you can expect fine-dining establishments, sleek lounge bars and entertainment.
"One benefit of a river cruise over an ocean one, is that they are much smaller," said Adam. "Whilst ocean ships have passenger counts in the thousands, riverboats tend to carry less than 200 passengers. Some exclusive hotel barges even cater for as low as eight guests only. This means that river ship crew can really provide an enhanced personal service and it's easier for them – as well as you – to get to know everyone on-board your first day."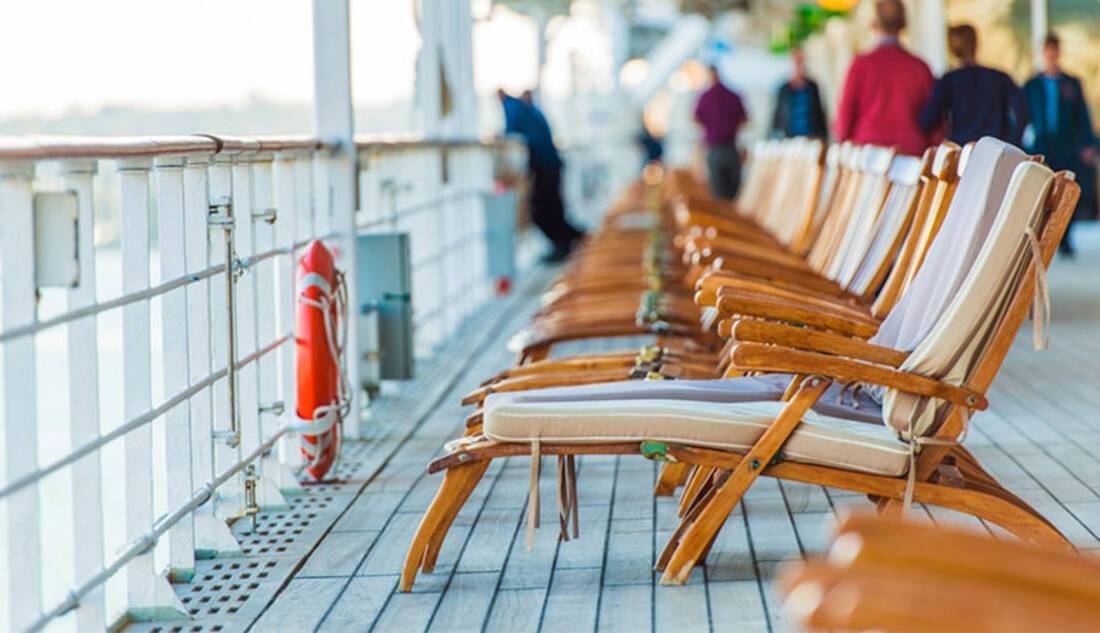 3. It's an easy way to travel
While the same can be said for all types of cruises, it is an important point to note. With all your travel arrangements made for you, dining options readily available, bespoke excursions and the need to only unpack once, cruising really is an easy way to travel. River cruising is often even easier than ocean cruising, as you'll be disembarking in city harbours and ports and with fewer people. It's important to note, however, that the entertainment and facilities on board a river cruise ship will differ greatly to that of an ocean liner, as Adam of Cruise Critic explains: "Some river cruise itineraries can be quite exhausting as your days can be filled with lots of sightseeing on foot – so decide whether you want a cruise that offers a good share of scenic cruise days and not just lots of shore trips
"A river cruise experience will not offer the same extravagant evening entertainment as ocean ships – like casinos or West-end style shows – so decide if a quieter on-board experience is really what you want."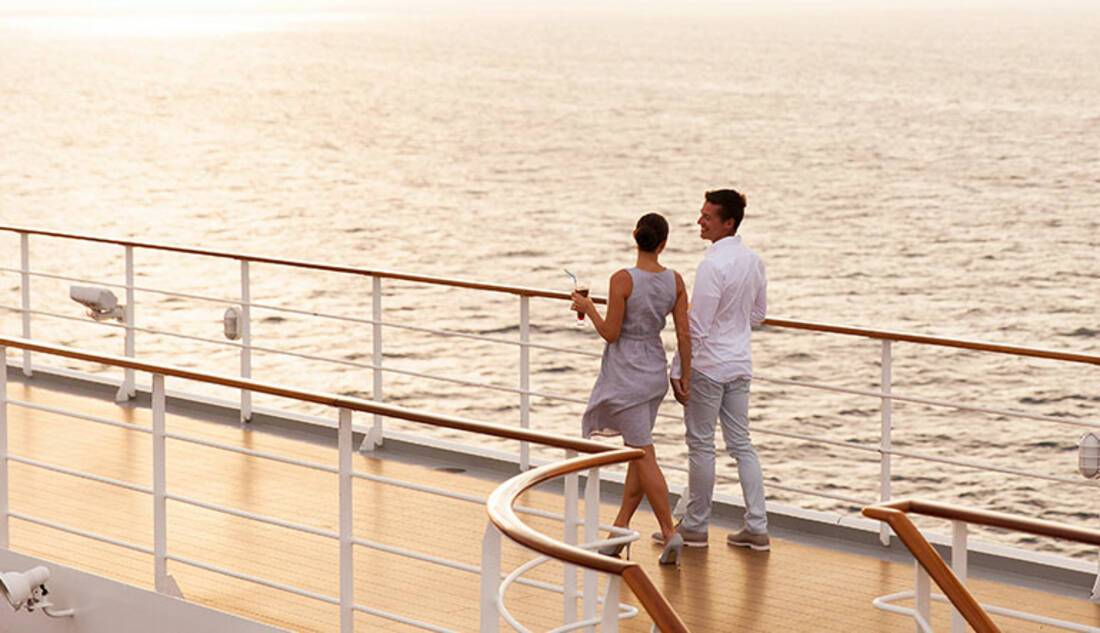 4. You're extremely unlikely to get seasick
If you've always dreamed of cruising but have been nervous about getting seasick, river cruising is the answer. As the sometimes unruly seas cause ocean liners to rock, the world's rivers are much calmer, so you can expect a smooth journey from beginning to end.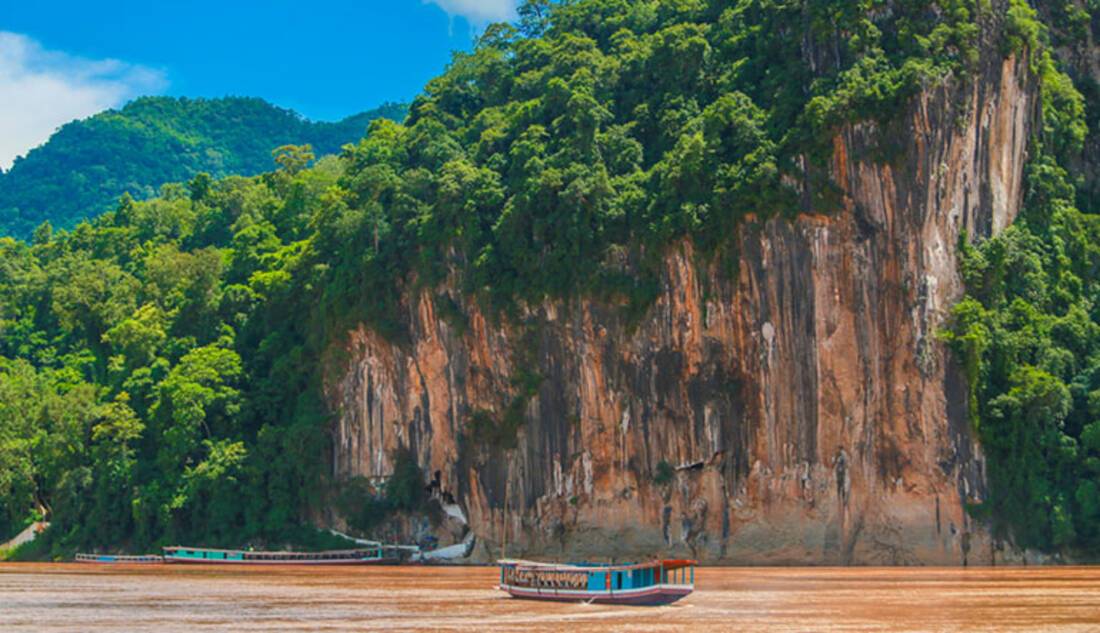 5. The views are spectacular
As your ship floats through the Danube's lush Wachau Valley and the Rhine's River Gorge, you'll understand why river cruising gets a lot of credit for its stunning views. Ocean cruising certainly has its moments, with unrivalled sunsets and unique views when approaching remote islands, but river cruising can take you closer to some of the world's lesser-known sights. Get a unique view of Asia on a cruise through the Mekong Delta, and a new perspective of Porto's magnificent bridges on the Douro River.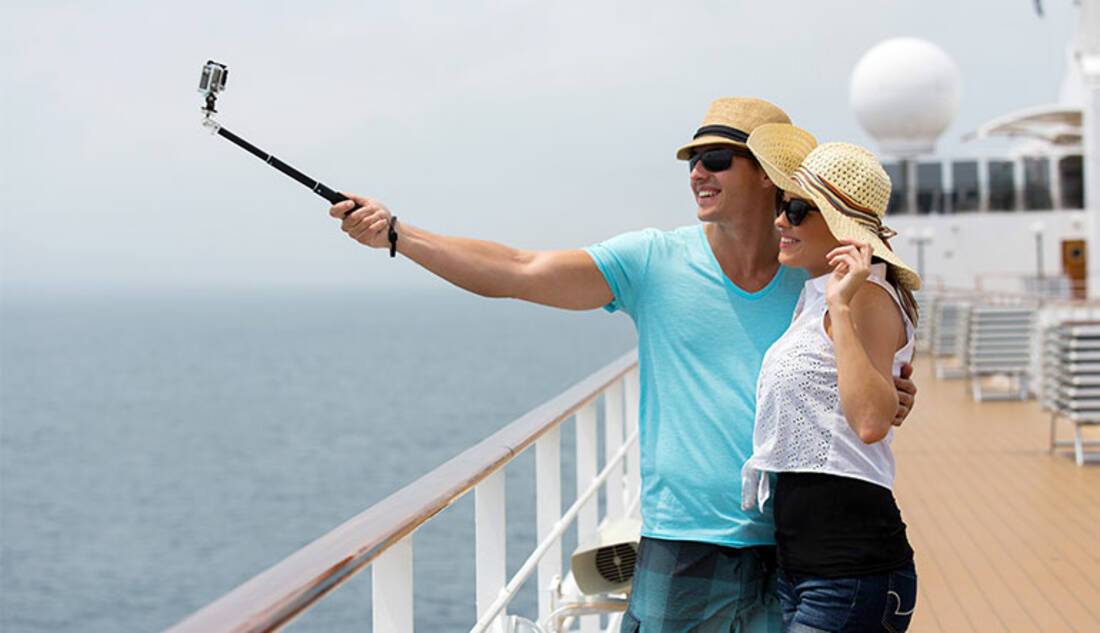 6. They're perfect for first-time cruisers
Cruising can be an intimidating prospect for many travellers. The idea of setting sail for the high seas on a large ship is exciting for most intrepid explorers, but if you're seeking a way of dipping your toe into the cruising experience, a river cruise is a great choice. There are hundreds of itineraries on offer, ranging from weekend breaks to seven-day cruises.
"The Danube currently offers the most popular river cruise itineraries and is a great one if you're new to river cruising," said Adam. "Nearly every river cruise line sails on the Danube. Most cruises either start or end in Budapest or Vienna, but the port city on the other end of the cruise can vary – usually depending on the length of the cruise.
"Next in popularity is the Rhine River, which gets its name from the Celtic word renos or 'raging flood'. Europe's longest and most important river begins as a trickle of melted snow from the Rheinwaldhorn Glacier high in the Swiss Alps. It first becomes the Rhine proper at Reichenau, where it flows north to Lake Constance – a major water supply for Germany – and then heads through Schaffhausen to Basel, where Switzerland meets France and Germany.
"A Rhine River cruise is a heady experience indeed with lots to see such as ancient castles, lush vineyards, winding streets of sleepy medieval villages, the historic grandeur of lovely old cities like Stasbourg and Koblenz or the buzz of vibrant, modern ones, like Cologne and Basel."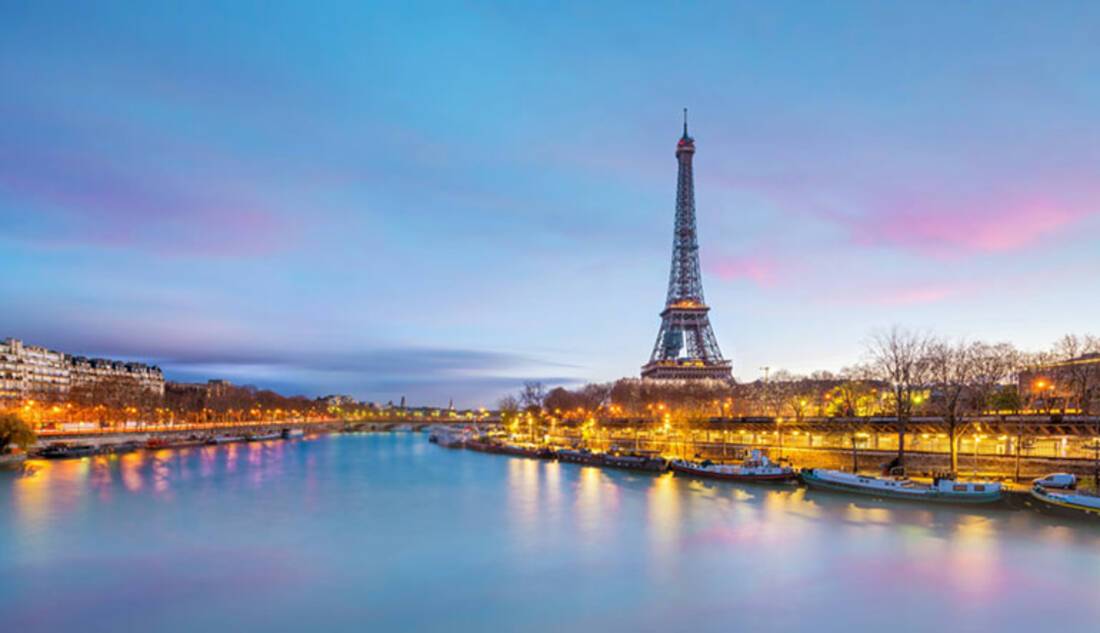 7. Set your sights on the Eiffel Tower
One of the advantages of river cruising is being able to get up close to some of the world's most iconic buildings. On a Seine River cruise, you'll get the chance to witness the majestic Eiffel Tower from a unique perspective. Your ship will take you right in front of the iconic wrought iron lattice tower, so you can appreciate one of the world's architectural marvels.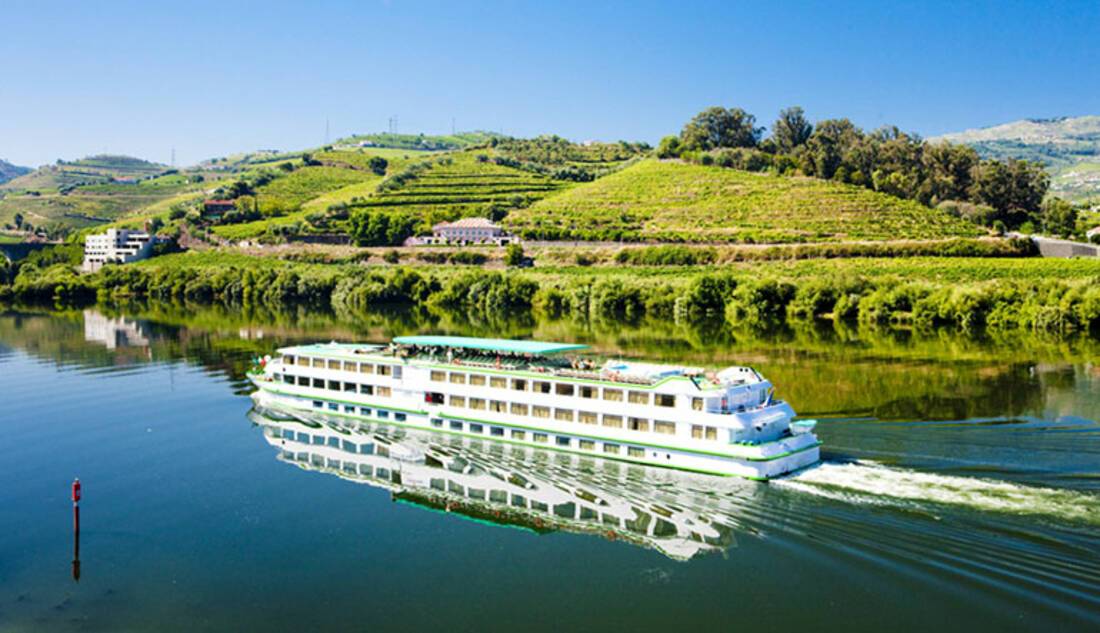 8. Sail through the home of Port wine
The Douro is one of the main rivers in the Iberian Peninsula. It flows through some of the most spectacular sights in Portugal and Spain. If you've dreamed of visiting the city of Porto and sampling some of the region's famous Port wine, this is the cruise for you. The scenery transforms from the crumbling buildings of Porto to lush green vineyards along the river, so you won't tire of the views on this relaxing journey.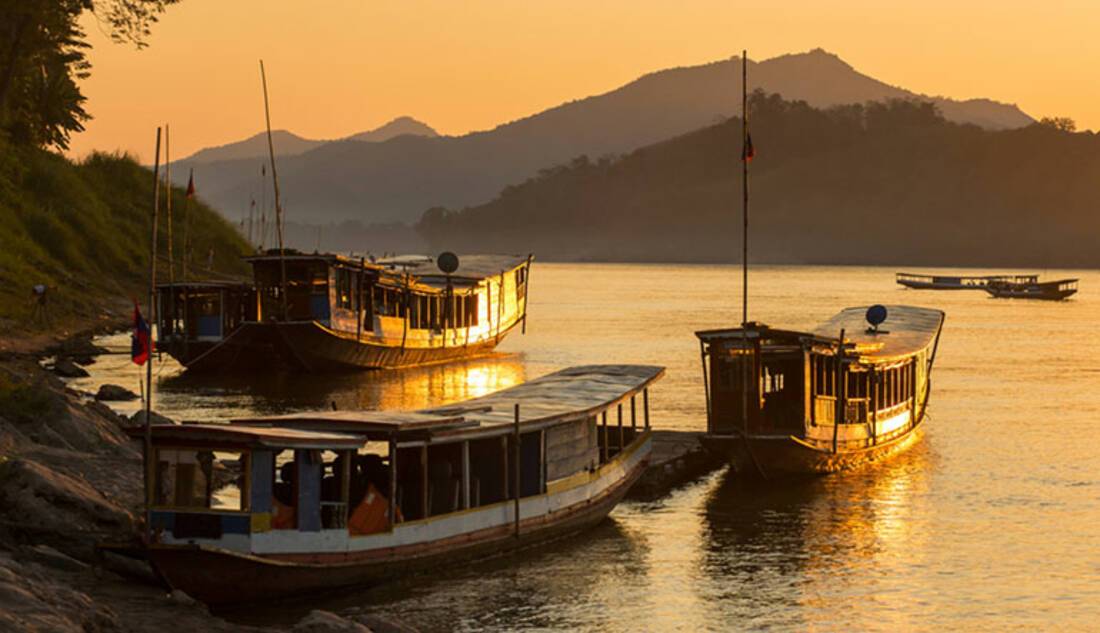 9. Discover life on the rural Mekong River
The world's 12th longest river and Asia's 7th longest, the Mekong is one of the most picturesque parts of the world. Stretching through Vietnam, China, Myanmar, Thailand, Laos and Cambodia, a cruise on the Mekong River will give you a true taste of Asia.
"UK travellers are starting to get a bit more adventurous with river cruising," said Adam of Cruise Critic. "The Mekong River in Asia is one river cruise destination that is proving of particular interest this year. Fed by snowmelt from the Himalayas of Tibet, the Mekong flows 2,700 miles to the sea in South Vietnam, a distance comparable to that between Los Angeles and New York City.
"Although it flows through six countries and feeds scores of people along the way, the Mekong is one of Asia's least-developed rivers. You'll visit bustling cities like Phnom Penh and Ho Chi Minh City, teeming with business and motorbikes, as well as rural river towns such as Tan Chau, where residents weave floor mats from sedge as they have for ages.
"Thanks for the lack of industry along its banks, the Mekong also teems with life. In fact, its biodiversity is second to that of the Amazon and includes 20,000 species of plants, 430 of mammals, 1,200 of birds, 800 of reptiles and 850 of fish."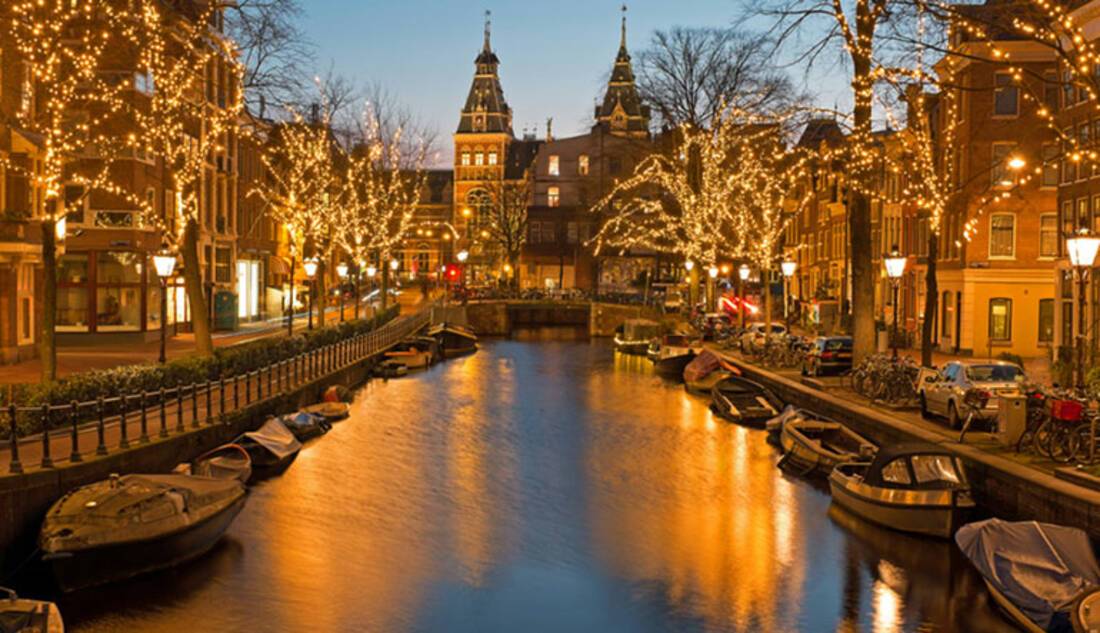 10. Board a festive cruise
One of the perks of river cruising is that you can disembark in some of Europe's prettiest cities, all year round. This means you can even explore the finest Christmas markets on a seasonal river cruise. Browse the markets for truly special Christmas gifts, treat yourself to a glass of glühwein and indulge in a few lebkuchen to get into the festive spirit.
So, there you have it! Our top 10 reasons to book a river cruise. If you'd like to speak to like-minded travellers before booking your holiday, Cruise Critic hosts multiple forums where you can ask questions and share tips. Emerald river cruises offer a broad range of itineraries, stretching from the Danube to the Douro and everywhere in between.
Image credit: AMAWaterways