Star Wars - The Last Jedi is not the only serial blockbuster hitting screens this winter. January will see ROL Cruise return to TV screens by way of our fourth TV advert!
Last year's advert, shot on location in Cyprus, focused on introducing newly re-branded 'ROL Cruise' (previously Reader Offers Ltd) to the public and aimed to help new customers understand who we are and the benefits of booking a luxury cruise holiday with us.
Working closely with our marketing agency, our objective was to create an advert that would build upon last years' branding campaign, whilst giving viewers a more in-depth understanding of how our customers will Experience the Difference when booking with ROL Cruise. After several discussions we settled on a concept that would see the return of ROL Cruise and Cruise Miles Ambassador Jennie Bond. Jennie featured in our first and second TV adverts in 2012 and 2013 and has remained an Ambassador for ROL Cruise ever since – and with interest in the Royal Family at an almost all time high, the timing could not have been better to have Jennie (the BBC's royal correspondent for 14 years) as the face of our commercial.
The advert would contain a mixture of live action, shot on location with Jennie, as well as destination based videos created by our cruise line partners. Unfortunately for us, and the film crew alike, this year's setting for the live action was not quite as warm or as far-flung as Larnaca where we filmed last year. Nevertheless, Ranscombe Manor, a 16th century house set in 32 acres in the beautiful village of Kingsbridge in Torquay, Devon, provided a beautiful backdrop for filming.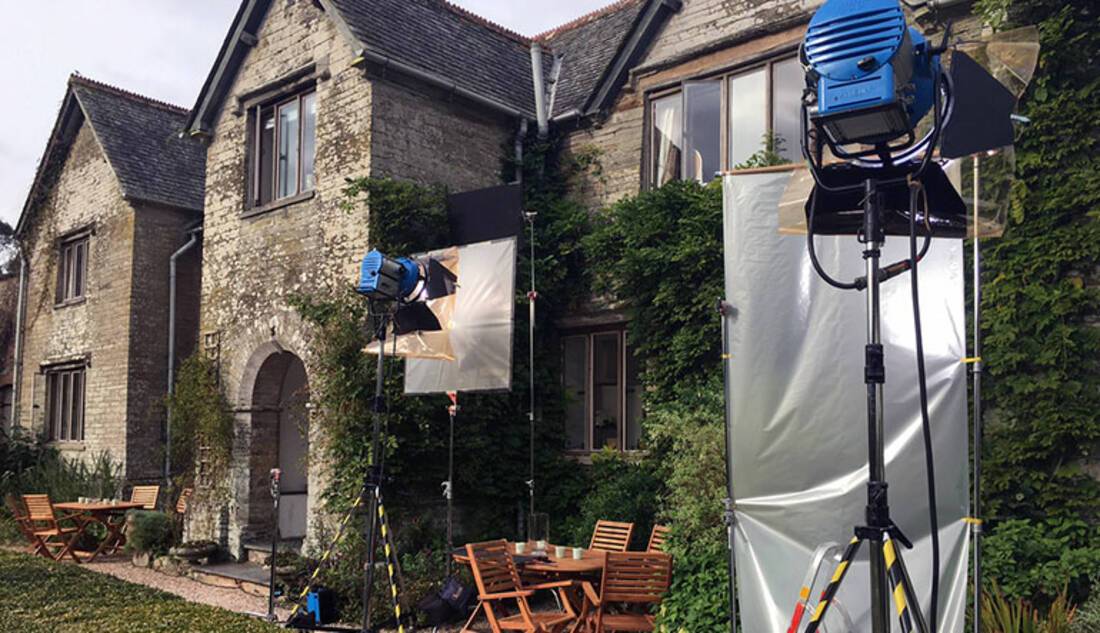 Nine hours, numerous takes, and many different lighting and camera angles later we'd managed to capture all of the live action shots for the advert – with Jennie then having to rush straight off to catch a train to London for an early start the next morning (all in a day's work for a TV presenter!). Although I've been on several TV shoots, it never ceases to amaze me the amount of equipment, people and time it takes just to capture 30 seconds of footage, it's no wonder feature films spend millions of pounds and months on end filming their epic spectaculars.
The following weeks were spent in the editing suites, marrying the correct takes with the cruise line footage, adding graphics, music and captions and then waiting for the all-important approval from the broadcast authority Clearcast, without whom an advert cannot be aired on commercial television. It's fair to say that all of the hard work has paid off and we're extremely proud of the finished advert which gets its premiere on 6th January across both terrestrial and satellite TV channels. All that's left to do now is sit back, get the popcorn ready and enjoy the advert.
Look out for the new ROL CRUISE advert, which premieres on the 6th January 2018!