Traditionally, cruises have always been seen as a tropical vacation, with people sailing around the globe and relaxing in the heat. However, cold weather cruises are becoming more popular, with people picking the majestic scenery and experiences available in colder regions over the traditional warm-weather cruise. Travellers are now trying to decide between prioritising cold and warm destinations when booking world cruises and with so many advantages to each, this can be a hard decision.
Depending on the type of traveller you are, what you are looking to gain from a cruise and many other factors, you are bound to fall on one side of the cold vs hot debate, in this article we will go through some of the benefits of each type of cruise.
Hot cruises
Warm cruises have popular since cruising began, allowing travellers to chase the sun whilst on the comfort of a cruise deck. Stopping off at beach towns, historic cities and sun-soaked landscapes, warm cruises offer people paradise.
From the sunny Mediterranean to the cultural hub that is South America, warm-weather cruises take relaxed tourists to picture-perfect locations, often laden with palm trees and white sand beaches. A lot of people, especially those from the UK, use a holiday as a chance to escape to finer weather, and many cruises deliver warm weather by the bucket load.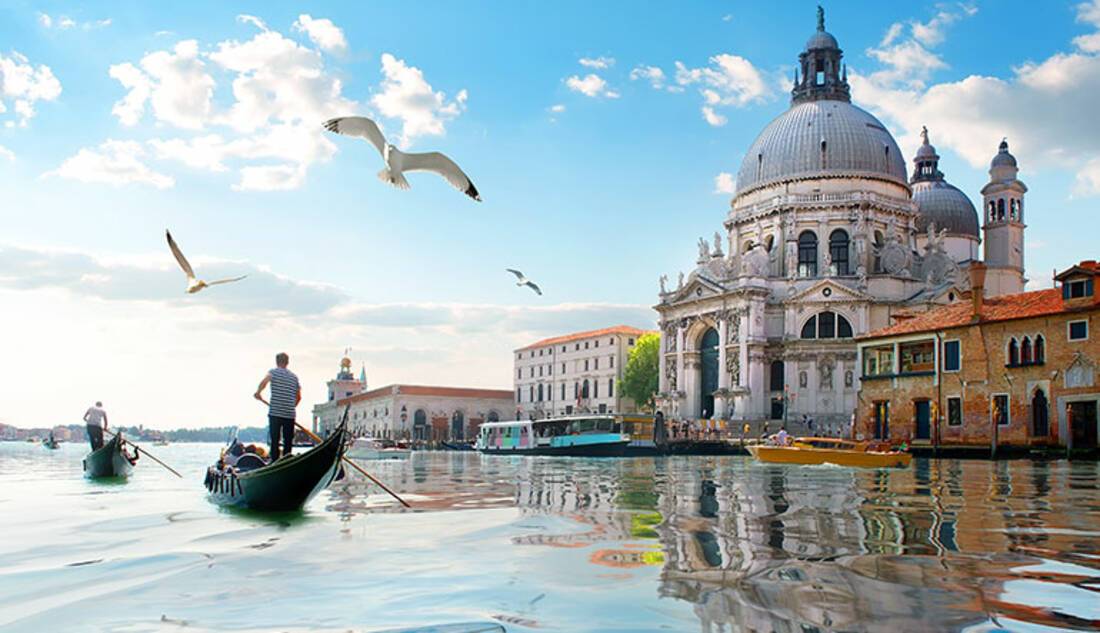 Mediterranean
The Mediterranean stretch has drawn visitors for decades, and with its magnificent beaches, seaside towns and affinity for seafood, it is one of the world's most popular cruising destinations.
Home to some of the oldest cities in the world, the Mediterranean offers something for every type of traveller. The varied architecture is a sign of Europe's long lineage, and you'll want to put on your walking boots and explore the old streets of destinations like Gibraltar, Venice and Malaga.
See all featured Mediterranean cruises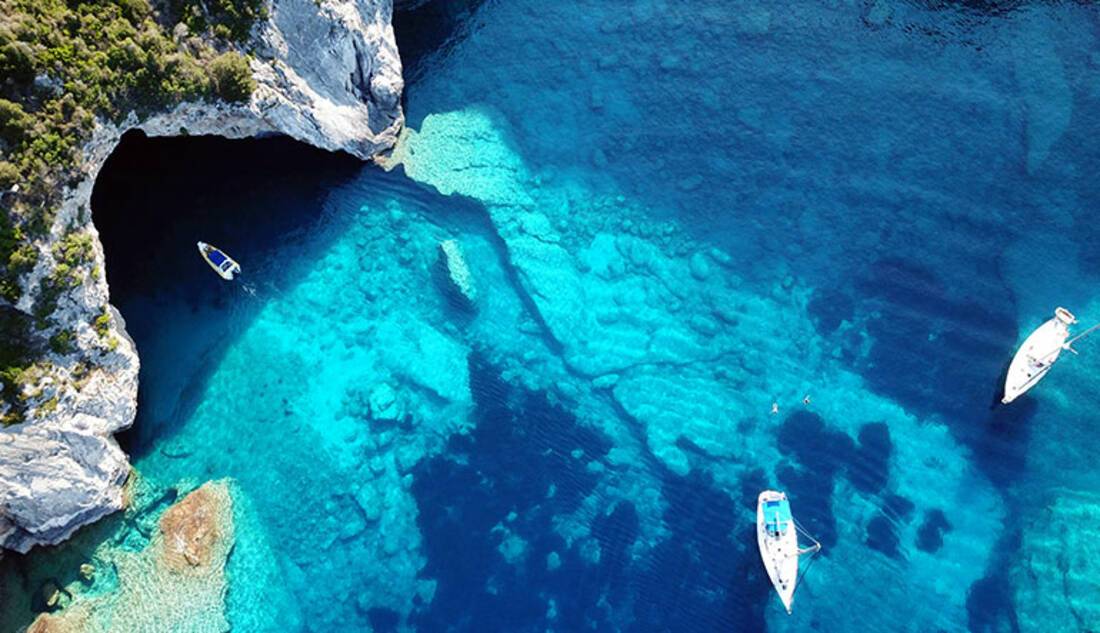 Caribbean
The Caribbean is famous for its stretching hot beaches, palm trees and sun. The 700 islands that make up the Caribbean all have their own character and are linked by idyllic clear waters waiting to be explored. If you cruise to the Caribbean don't forget your sun cream!
Once you disembark your cruise ship you'll instantly want to take back to the water, only this time getting into it. Grab a snorkel and swim through the shoals of exotic fish and old shipwrecks. As you lie on the beach you can hear the local birds and rich Caribbean atmosphere buzz around you.
See all featured Caribbean cruises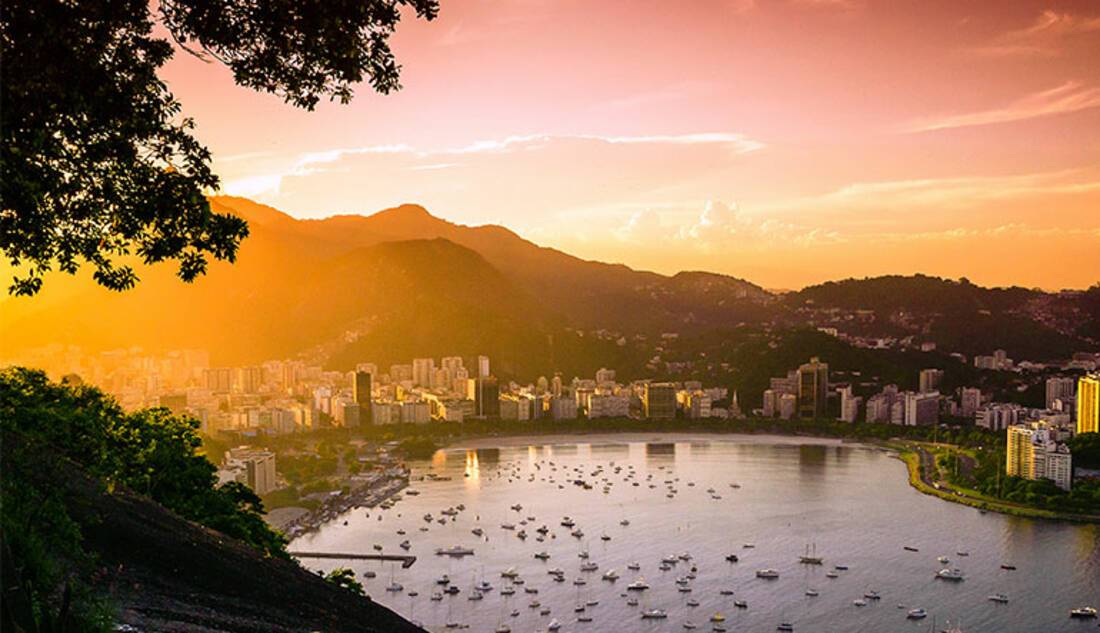 South America
The varied climate of South America can mean you can visit both warm and cold places all on one cruise. The culture-filled streets of Rio are one of the most popular spots, and people often aspire to visit South America to experience the locals' carefree nature and to experience the vibrant atmosphere.
The samba vibe and long beaches greet visitors who choose to explore the middle of the Americas. The Amazon rainforest dominates a large portion of South America and is full of fascinating flora and fauna as well as unforgettable wildlife.
As you cruise, the air will turn and you can see the wonders of Patagonia and the Chilean fjords. The striking glaciers and jagged peaks show the varying climate of South America proudly.
See all featured South America, Galapagos and Amazon cruises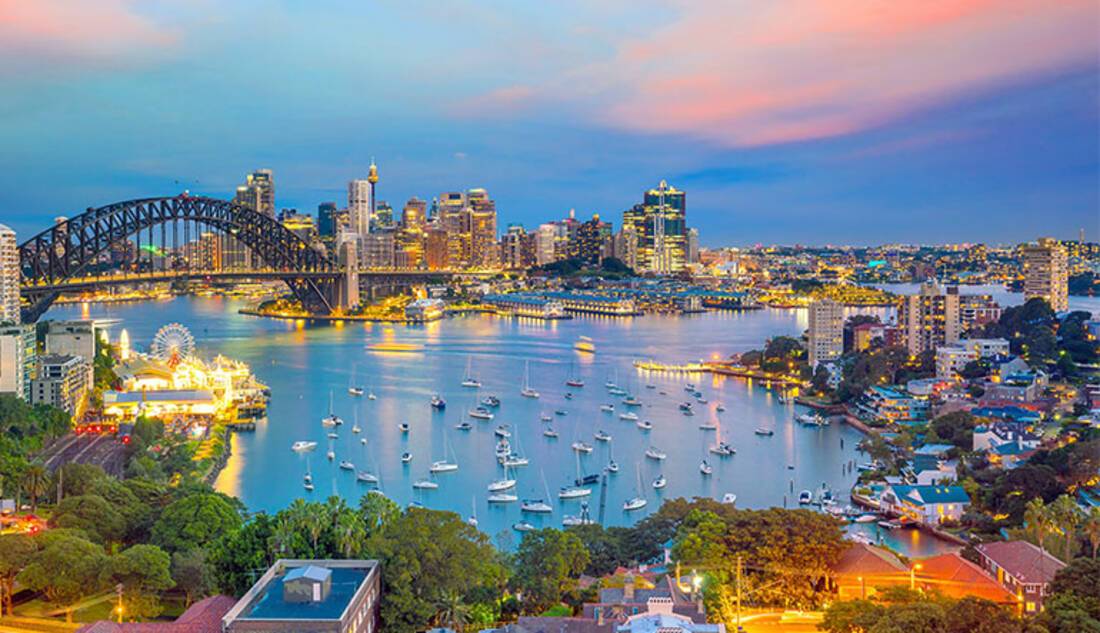 Australia
Australia's buzzing cities and vast red outback bring together the perfect combination of city and adventure. With iconic landmarks like Ayers Rock, the Sydney Opera House and the Great Barrier Reef, this is a destination on the top of a lot of peoples' lists.
The welcoming laid-back natives and chilled atmosphere makes holidaying in Australia the perfect way to relax. Take to the shores and swim amongst some of the world's richest sea life, or simply lie on the beaches and take in Australia from the sand.
Australia is famous for its fierce wildlife and you'll experience that if you go to Broken Hill. A large producer of silver, lead and zinc it is home to kangaroos, emus and even eagles. Here you can learn about Australia's rich mining history.
See all featured Australian cruises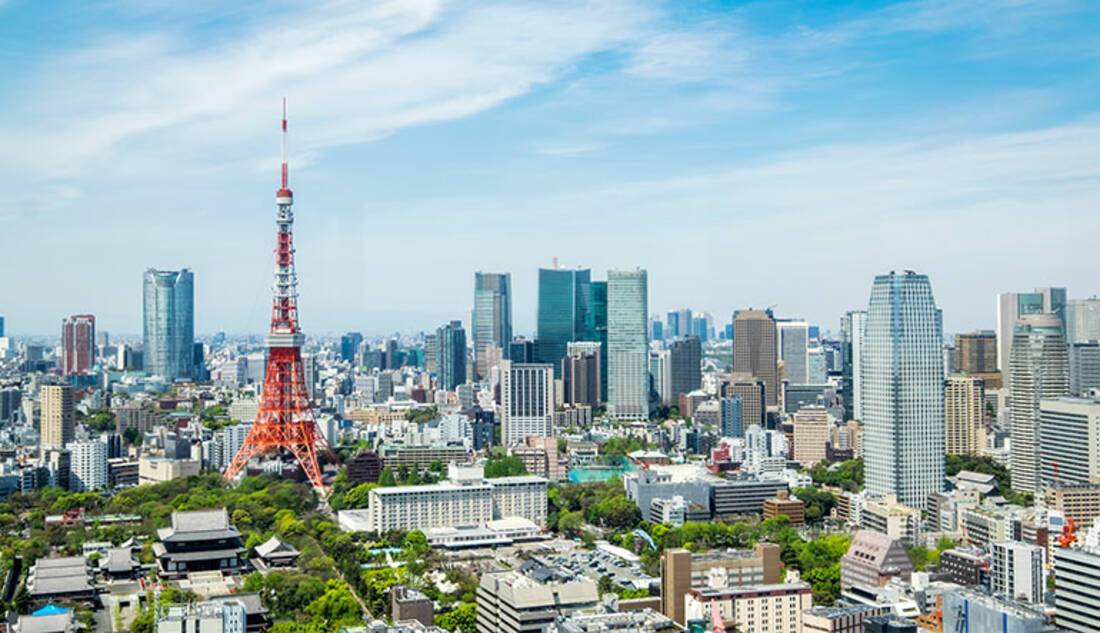 Asia
The ultimate gap year destination, Asia draws in more and more people every year. With its rich culture and historical background people cannot resist the lure of Asia's diverse landscapes and ancient cities. Home to the world's most populated countries, Asia is a whole world of its own to explore.
Head to the hustle of Tokyo and immerse yourself in the sci-fi lights and technology that is every day in Japan. Head to Cambodia and experience the historical ruins and overgrown temples first hand. Head to Delhi and lose yourself in the smoke and colours of India.
One thing across Asia that doesn't change is the weather, whatever they have, they have it in bucket loads. Whether it's scorching sun beating down or thunderstorms booming, Asia has powerful weather. You can head up into the mountains and find snow and wander down in the streets hot city streets, the overwhelming size of Asia means you can find every kind of weather if you are looking for it.
See all featured Asia and Far East cruises
Tips for going on a warm weather cruise
Pack sunscreen, and lots of it. Although it may be tempting to only pack warm weather clothes be sure to pack a few layers as well. After all, you'll have a lot of space in your cabin and may be grateful of them when the sun sets in the evenings.
A lot of hot countries can also have their own cultural norms when it comes to clothing so it's worth doing some research to see if there is a certain way you are expected to dress when you visit some of these places, particularly at religious sites.
Cold cruising
Cold cruises and getaways to places like Alaska and Scandinavia are continually becoming more popular with travellers. These colder countries offer many things that warmer regions don't, and the draws of the road less travelled means cruise holidays in these areas are more desirable than ever before. Cruising has come to be about more than just a chance of relaxation, it is becoming about adventure, which is something cold cruises provide by the bucket load.
We spoke to David, creator of the blog Reasons To Cruise who told us why he prefers cold cruising: "Ultimately, I prefer cold weather travel. I like to enjoy a mix of relaxing 'me' time and full-on adventure on my travels, and a cruise can tick both boxes. The Caribbean is great for fun in the sun, and the Mediterranean is perfect for getting a tan while soaking up its fascinating history. But cold weather destinations captivate me most and dominate my holiday bucket list.
"Perhaps it's the down to the sheer beauty of nature in these regions or perhaps it is my inner Scandinavian speaking to me. Either way, I would love to head back to the Arctic Circle, this time in search of polar bears on Svalbard in Norway. Or head down south to see penguins and other wildlife in Antarctica. Or watch a glacier calve in Alaska. Or sail on an icebreaker in semi-frozen waters."
David also offered some advice for someone trying to choose between warm and cold cruising: "Choosing between hot and cold cruising is easy. If you want to spend some time at a beach, be that sunbathing, snorkelling, or tackling exhilarating water sports, opt for a hot weather cruise.
"But for a real sense of adventure, embark on a cold weather cruise. Dip your toes into the chilly waters with a cruise along the Norwegian coastline or across the Baltic Sea, before taking on Earth's Poles. There is a Norwegian saying – "Det finnes ikke dårlig vær, bare dårlige klær" - which elegantly translates to 'there is no bad weather, only bad clothing.' So grab your thermals and try a cool cruise."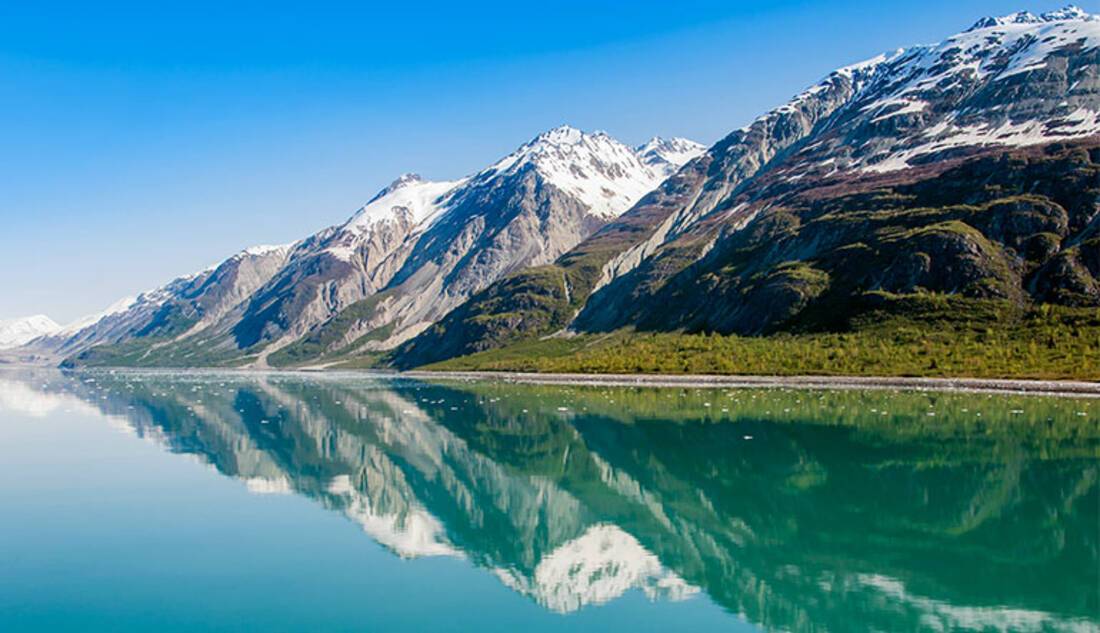 Alaska
One of the most popular cold destinations is Alaska, with the fresh air, unrivalled wilderness and breath-taking scenery bringing people in from all over the world.
America's 49th state is magnificent, printed straight from and adventure book. With golden eagles, bears, moose and even whales, the animals that make their home here are just one of the unforgettable aspects of travelling to Alaska. The snow-capped mountains and seemingly endless wilderness make for picture-perfect holiday photos, and the ideal location for an expedition. The rich history of the land thanks to the indigenous natives is spread before you, and you can learn much more about this in Anchorage's Alaska's Native Heritage Center, and by immersing yourself in the culture during your stopovers at the likes of Ketchikan and Juneau.
See all featured Alaskan cruises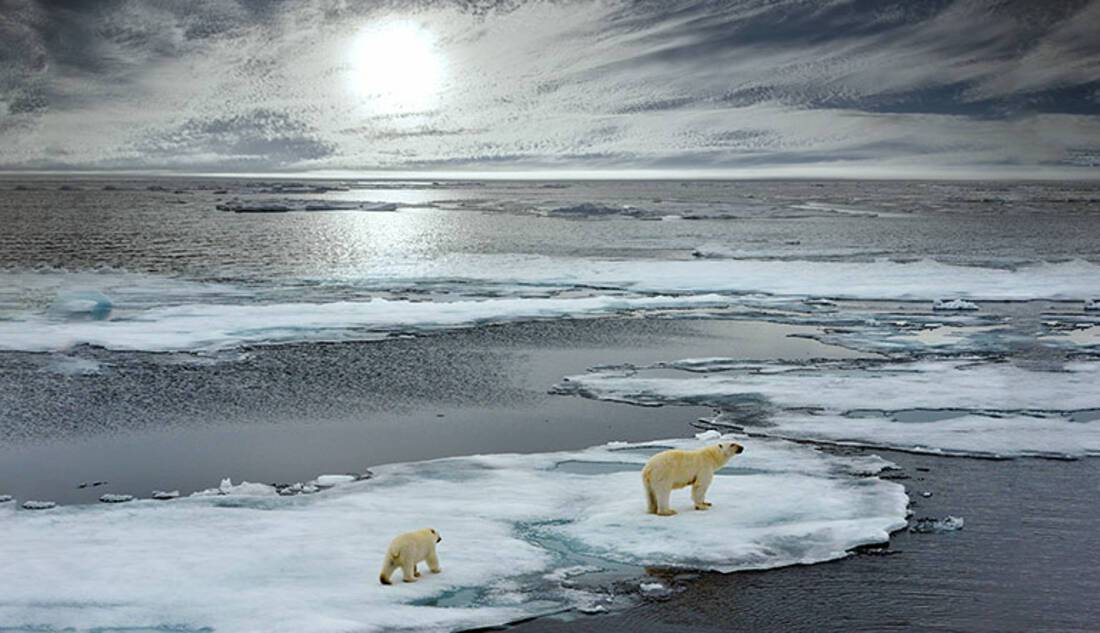 Arctic
Formed in the most northerly parts of the world, the Arctic's barren icy expanse is the ideal place for adventure seekers to experiences cold nature in its best form.
Home to the mighty polar bear, the Arctic Circle is the best place to experience some of the world's rarest species in their natural habitat. Due to the large area the Arctic covers on one cruise you could be lucky enough to experiences mystical narwhals in frozen seas, polar bears on Arctic ice and seabirds patrolling the skies.
Despite the freezing weather, you won't be missing out on populated ports with places like Greenland and Canada on your itinerary. An Arctic cruise will give you all of the advantages of experiencing authentic local towns, as well as bringing you closer to nature in its rawest form.
See all featured Arctic cruises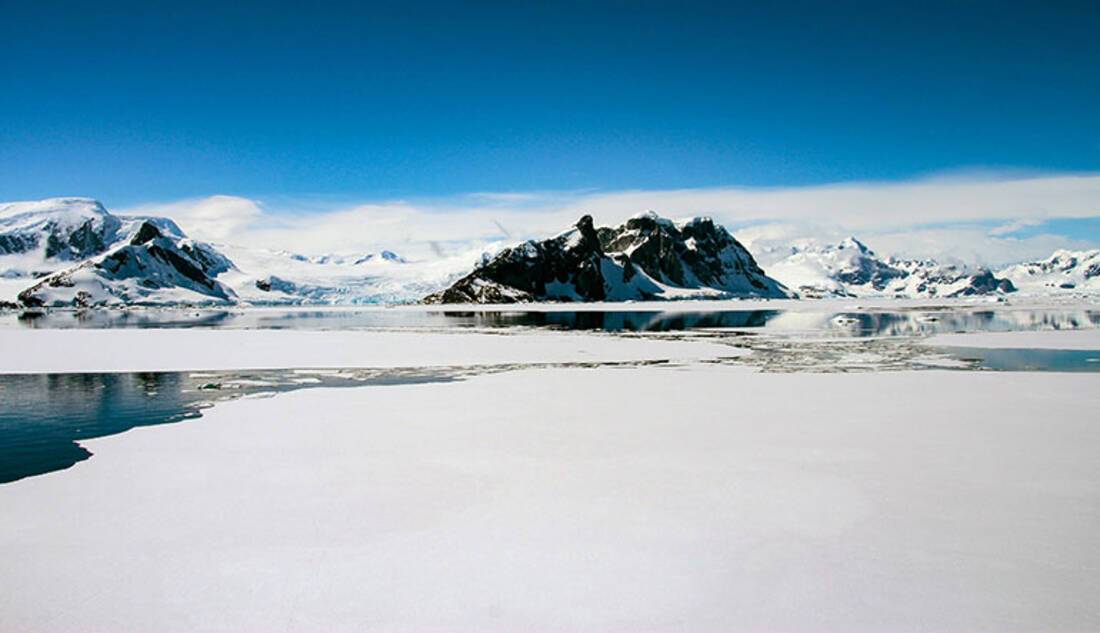 Antarctica
On the opposite side of the globe you have Antarctica, the least travelled of the world's continents and the home of serene landscapes and once-in-a-lifetime experiences.
The Antarctic is one of the most barren and motionless landscapes in the world, with no significant plant life or land mammals, the coastline, however, is home to penguins, seals and whales. To be in the small group of people that have experienced Antarctica is a feeling that cannot be undervalued, and although probably the least traditional cruise destination, it's one of the most rewarding.
See all featured Antarctica cruises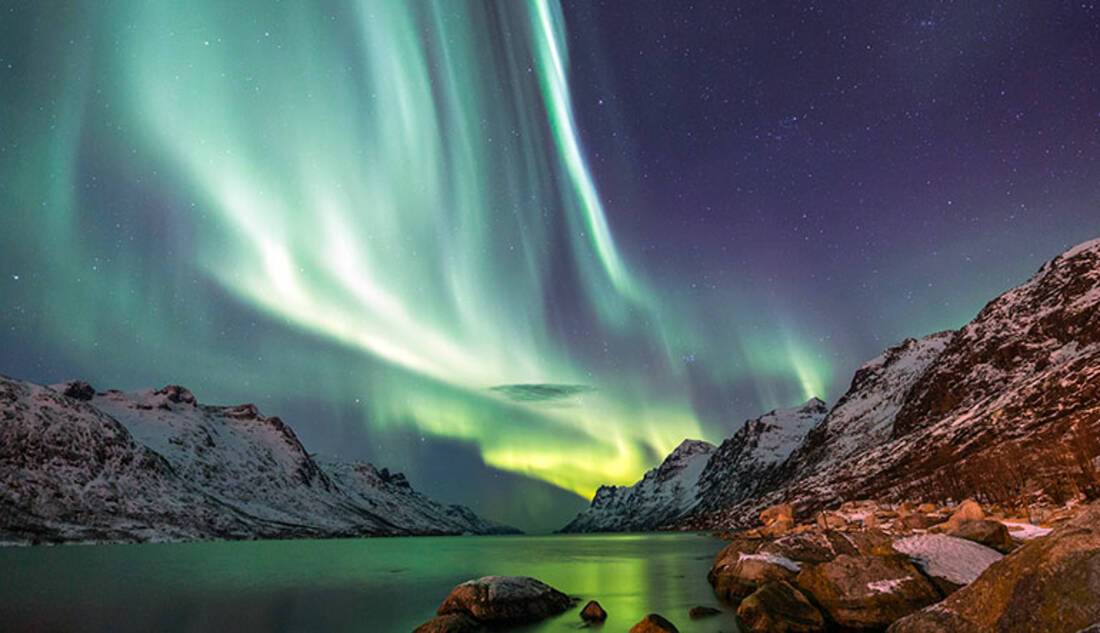 Baltic & Scandinavia
One of the highlights of cold weather cruising is the happiest place in the world. With a refreshing climate and 21st-century culture in historic cities such as Tallinn and Helsinki, the Baltics and Scandinavia are the ideal place for someone looking to explore new destinations blending old and new.
Home to chic cafes and modern boutiques alongside historical buildings and architectural delights, Scandinavia is the ideal location for a city explorer. The rich Scandi culture has created some of the happiest countries in the world and visitors can see why.
The scenery as you travel around the Baltic area varies from rugged fjords to cobbled city streets. The true beauty of the Baltics, however, is the Aurora Borealis, a bucket list item that will fill the sky with colour as you sail. You can even take a Northern Lights cruise in order to chase the world's most magical light show.
See all featured Baltic & Scandinavian cruises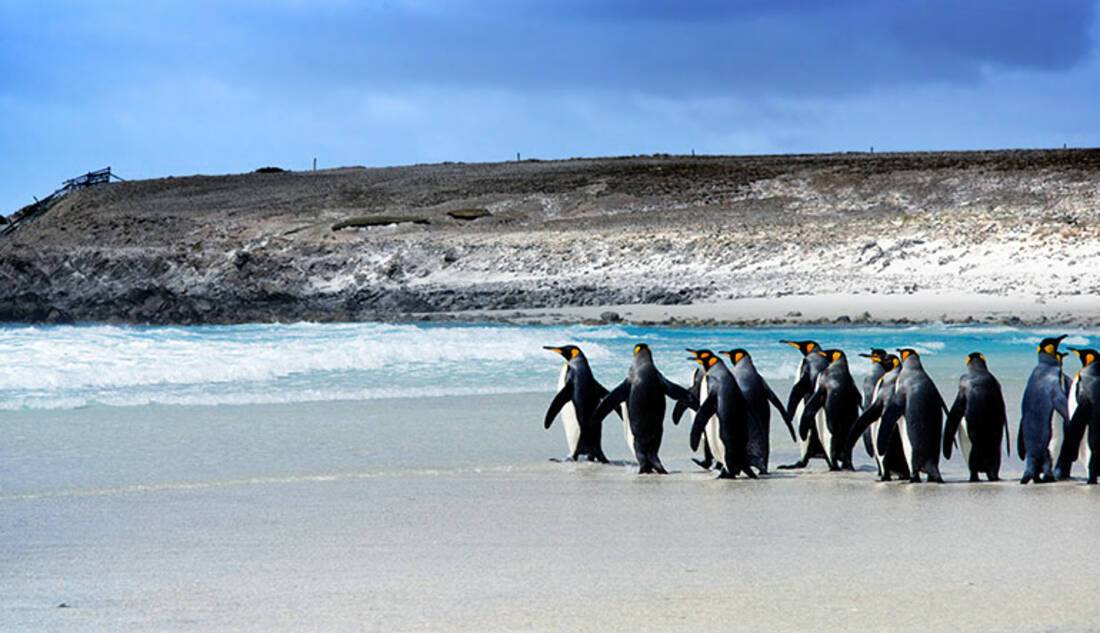 Falkland Islands
Although not most famous for it, the Falkland Islands can offer explorers fantastic cold weather experiences. Visiting The Falklands gives you a real sense of getting away from it all. The small population of roughly 3,000 that call these islands home are proud of their land and are delighted to welcome explorers on to their shores.
This small, isolated cluster of islands is home to vast stretches of wilderness and rare creatures such as albatrosses and petrels.
See all featured Falkland Islands cruises
Tips for going on a cold weather cruise
Not only does cold weather or winter cruising bring you to new and exciting places, it also requires a whole new packing list. Although your cruise ship will ensure you stay warm, when on expeditions or overnight excursions you will require a very different wardrobe to that of a normal cruise. As well as making sure to pack warm layers and rain coats you'll still likely need sunglasses and sun cream. The light reflects off of the glistening snow and can be quite bright when the sun is at its highest point.
If you still cannot decide between a warm or cold weather cruise, you can check out our world cruises, as they circumnavigate the globe showing you the best the world has to offer in one truly memorable trip.