Jane McDonald shot to fame in 1998 after her appearance on the BBC show, The Cruise. Since then she has co-hosted a number of popular daytime television programmes such as Loose Women and Star Treatment. Since 2017 she has presented the BAFTA award-winning show Cruising with Jane McDonald in which she travels the world on board the world's most popular cruise ships.
Over the years she has been lucky enough to sail with a number of fabulous cruise lines, here are our favourites: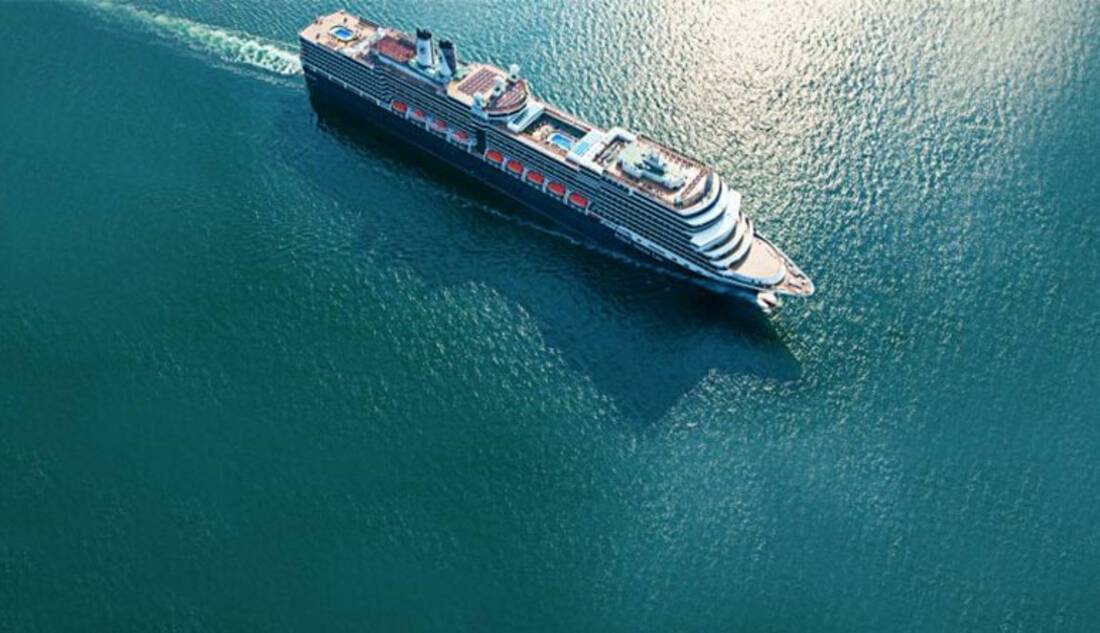 Cruising with Jane McDonald Series 1
Nieuw Amsterdam, Holland America Line
Holland America Line's Nieuw Amsterdam appeared on the very first series of Cruising with Jane McDonald when Jane headed to Alaska. While visiting America's largest state, Jane took a helicopter trip up to an ice field for a dog-sledding adventure and witnessed the majesty of the Margery glacier, a 21-mile stretch of ice belonging to the Glacier Bay National Park. When on board Nieuw Amsterdam Jane went backstage to meet the cast of the nightly musicals, had a cooking lesson from the executive chef and revealed how to make the most of a lazy day in port.
Holland America Line has over 140 years of experience and are renowned for their 5★ premium cruising experience. Their beautiful ship, Nieuw Amsterdam, celebrates the glamour and history of New York City (paying homage to the city's previous name). She features an eye-catching abstract sculpture of the inverted New York skyline that adorns the ceiling of the main atrium.
See all featured Nieuw Amsterdam cruises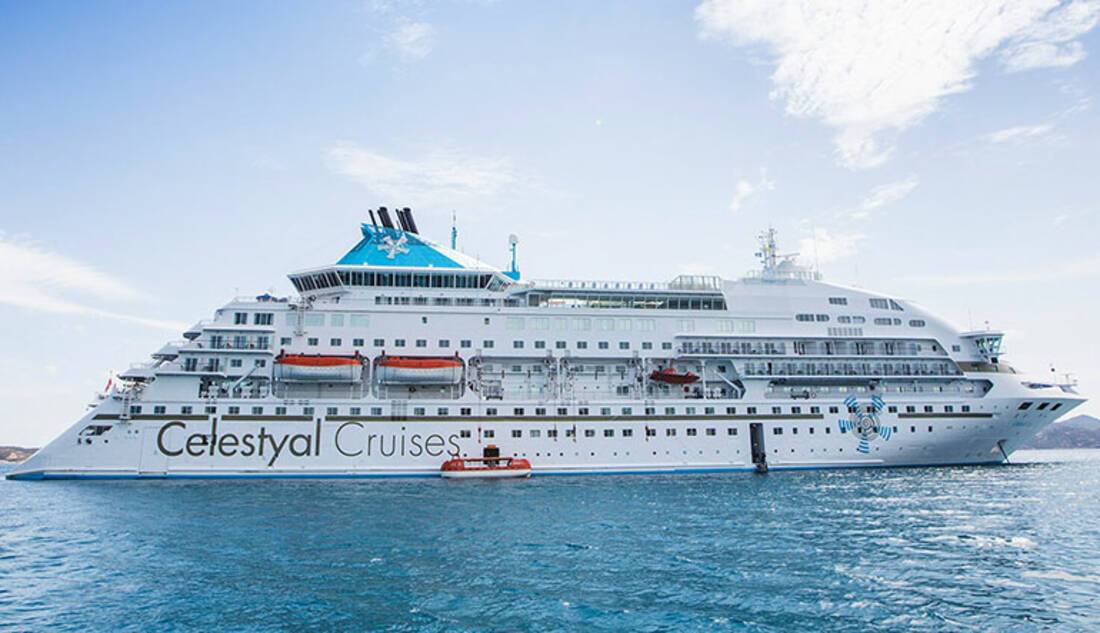 Cruising with Jane McDonald Series 2
Celestyal Crystal, Celestyal Cruises
Jane embarked on a Cuban fiesta in series 2, starting and ending her adventure in Havana. Travelling on board Celestyal Crystal, she visited Cienfuegos, Santiago de Cuba and Montego Bay. Commenting on Cuba, Jane said: "Cuba was like being in the film La La Land. Everywhere we went people were singing and there were bands on every street corner. I was serenaded with guitars. Cubans are the happiest people I've ever met, and it was really enlightening to be with folk who love life. We blagged our way into a house party and it was like the set of Fame."
Celestyal Cruises is the main home porting cruise operator in Greece, serving the Greek Islands and East Mediterranean. The foundation of the cruise line's philosophy is the destination and every cruise focuses on true cultural immersion, offering authentic lifetime experiences both on board and at shore wherever their vessels sail.
See all featured Celestyal Crystal cruises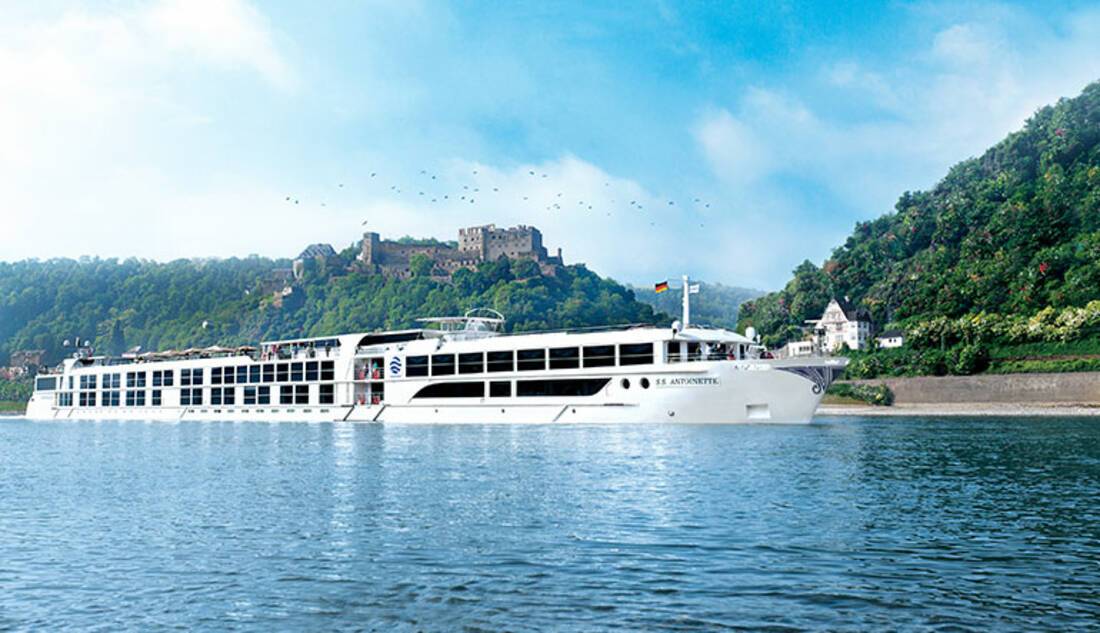 Cruising with Jane McDonald Series 3
S.S. Antoinette, Uniworld
S.S. Antoinette featured on the Christmas special of Cruising with Jane McDonald series 3. Uniworld's boutique river cruise ship sailed along the Rhine, visiting some of the most dazzling festive markets that Europe has to offer along the way. On board, Jane joined her fellow shipmates in making decorations and creating her signature Christmas dish. A rousing musical performance by carol singers entertained passengers as the super ship made its way to Switzerland, which was the final stop on the magical festive cruise.
S.S. Antoinette joined the Uniworld fleet in 2011. When you step on board, you'll immediately understand why the S.S. (meaning super ship), precedes Antoinette.
See all featured S.S. Antoinette cruises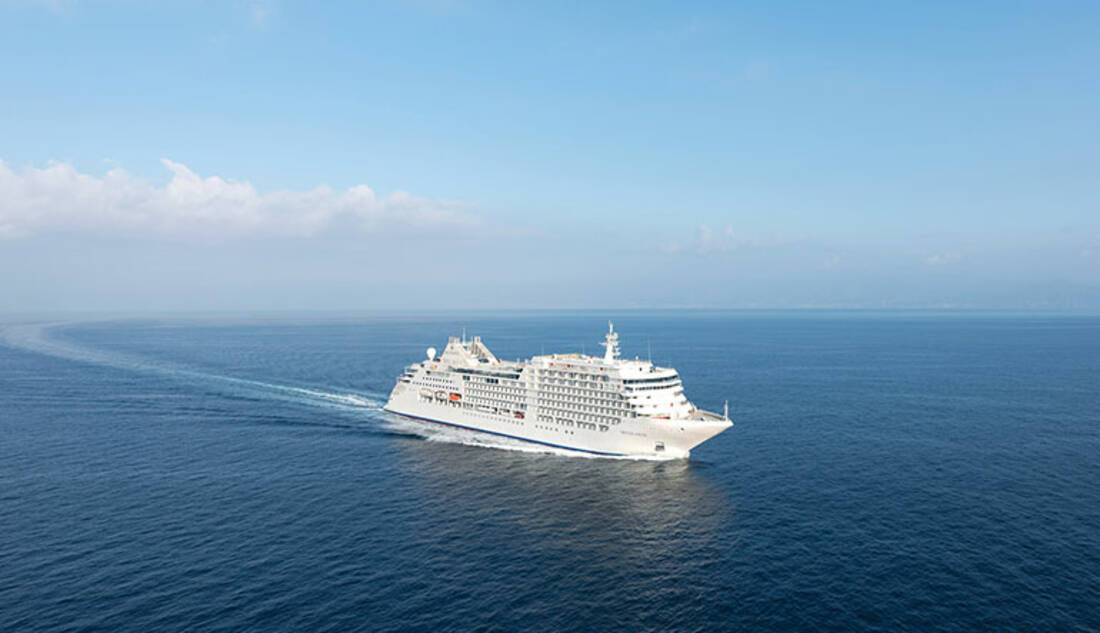 Cruising with Jane McDonald Series 4
Silver Muse, Silversea
Silversea's Silver Muse graced our screens in a two-part episode which saw Jane travel around South America. In part one, Jane started her journey in Valparaíso, embracing her inner artist on a street art tour before embarking Silver Muse and beginning her journey south along the Chilean coast. After reaching the breathtaking Laguna San Rafael, Jane took part in the customary tradition of drinking whisky on ice directly from the glacier and then ventured further south to Patagonia. On board, she enjoyed a tour of the bridge with the captain while they sailed their way to the Falkland Islands.
During part two, Jane concluded her trip to South America by stopping off in Argentina where she visited the largest Welsh settlement outside of Wales. She then sailed to Uruguay's capital Montevideo, where she visited one of the country's oldest wineries.
See all featured Silver Muse cruises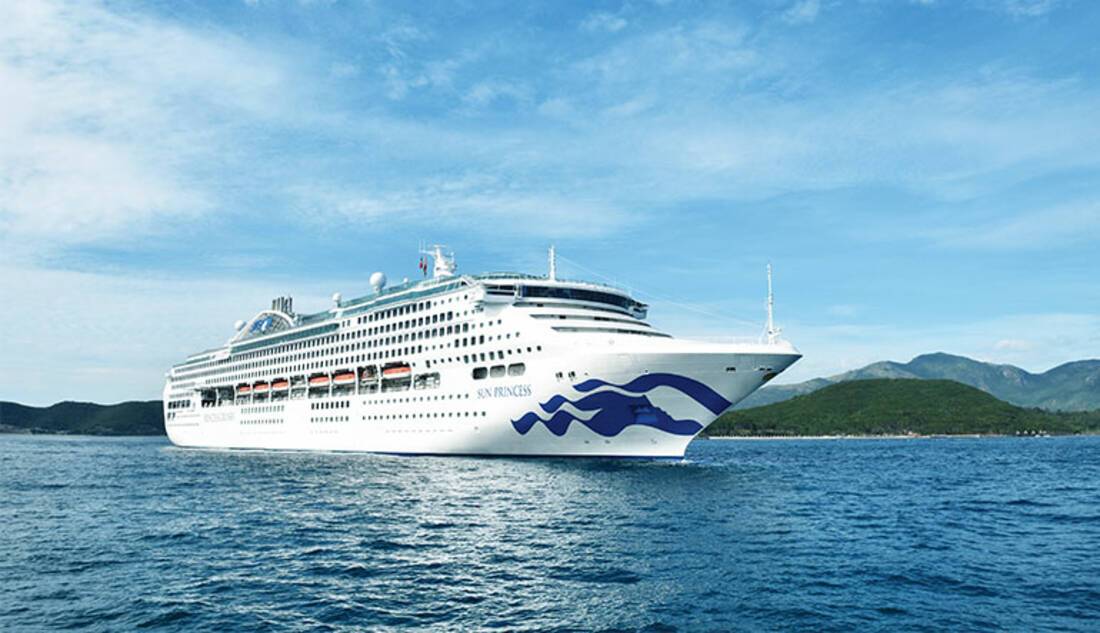 Cruising with Jane McDonald Series 5
Sun Princess, Princess Cruises
Princess Cruises exclusively featured in all three episodes of series 5. Aboard Sun Princess Jane travelled along the West Coast of Australia, with several land tours along the way. In the first episode we saw Jane explore the surfing paradise that is Queensland's Gold Coast where she tried indoor skydiving. And then with wetsuit in hand, Jane headed to Sydney to take to the waves on Manly Beach.
In episode 2, Jane continued her journey with a visit to Brisbane, where she became a zookeeper for the day at Lone Pine Koala Sanctuary. She then explored DreamWorld, Australia's biggest theme park before continuing on her Princess cruise to Perth. The final episode saw Jane's time on board Sun Princess come to an end with a delectable dinner at the Chef's Table.
See all featured Sun Princess cruises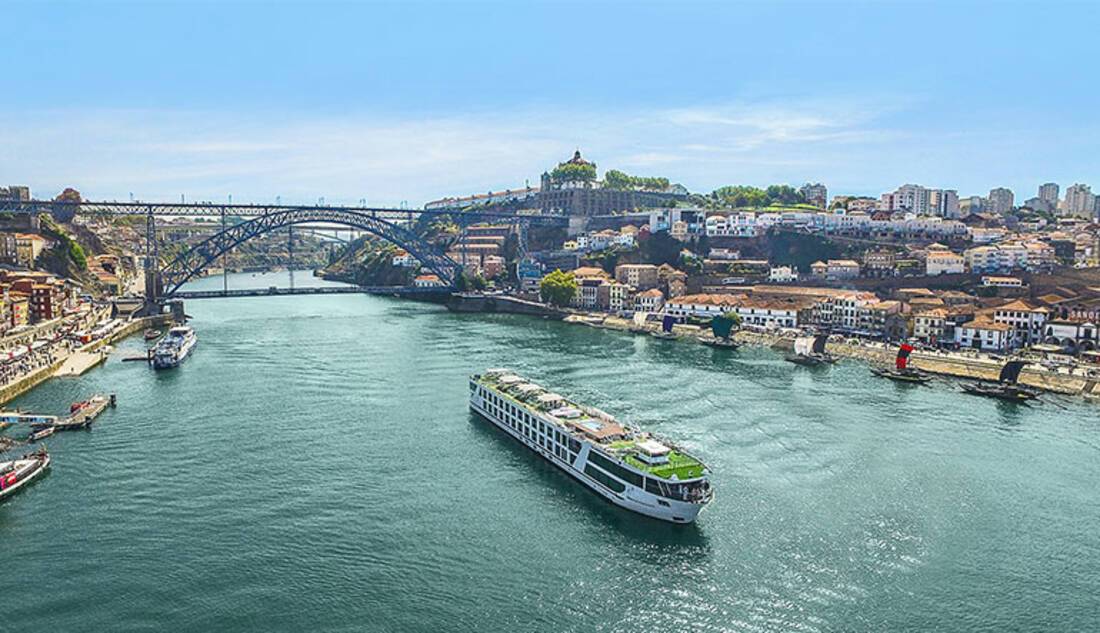 Cruising with Jane McDonald Series 6
Emerald Radiance, Emerald Waterways
Series 6 saw Jane join Emerald Waterways for a Portugal river cruise departing from Oporto. The itinerary, Secrets of the Douro, sailed Jane from Porto to Salamanca in Spain and back to Porto before heading off for a stay in the Portuguese capital of Lisbon.
Emerald Radiance, which was custom built to sail the Douro, has a beautiful Sun Deck, relaxing outdoor dining terrace and an open-air Serenity Pool. More akin to a boutique hotel, Emerald Radiance exudes a chic, contemporary style.
See all featured Emerald Radiance cruises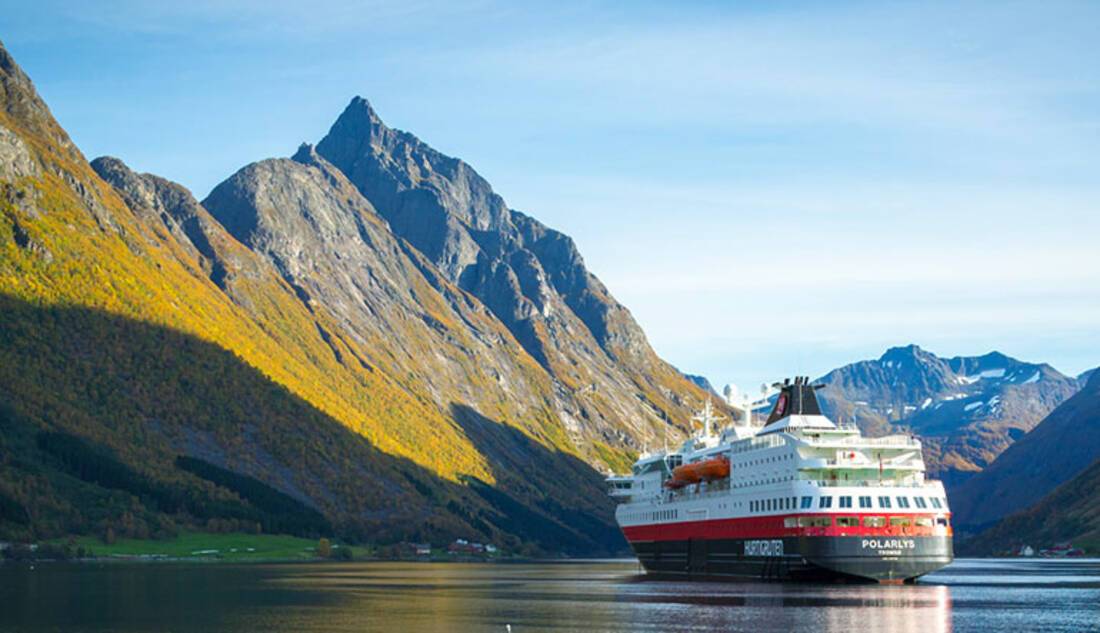 Cruising with Jane McDonald Series 7
MS Polarlys, Hurtigruten
In the most reason series of Cruising with Jane McDonald, Jane spent time on board Hurtigruten's MS Polarlys. The newly refurbished MS Polarlys (polarlys meaning 'polar light' in Norwegian) offers guests a choice of warm and cosy cabins, bountiful breakfast buffets, delectable dinner options, a panoramic lounge and an exclusive Expedition Team.
In the Christmas special Jane made the iconic voyage from Bergen to Kirkenes on a seven-day Classic Voyage North itinerary. We saw her dine with Vikings, go snowmobiling, catch King Crabs and trek to the most northerly part of mainland Europe, the North Cape.