Introducing our destination of the month: Asia. Even more awe-inspiring than you could imagine. An area that perfectly blends ancient and modern, traditional and futuristic, provincial and metropolitan.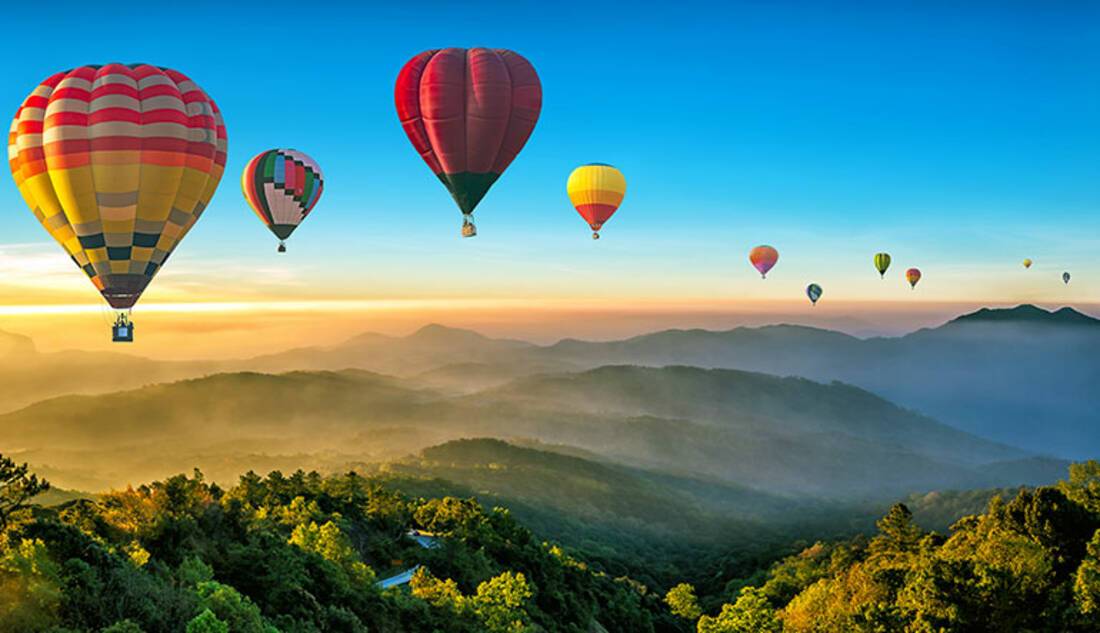 South East Asia
South East Asia is a traveller's dream with its contrasting and varied nature and many fascinating countries, it offers a tremendous amount of experiences. Lose yourself in the magic on a South East Asian cruise.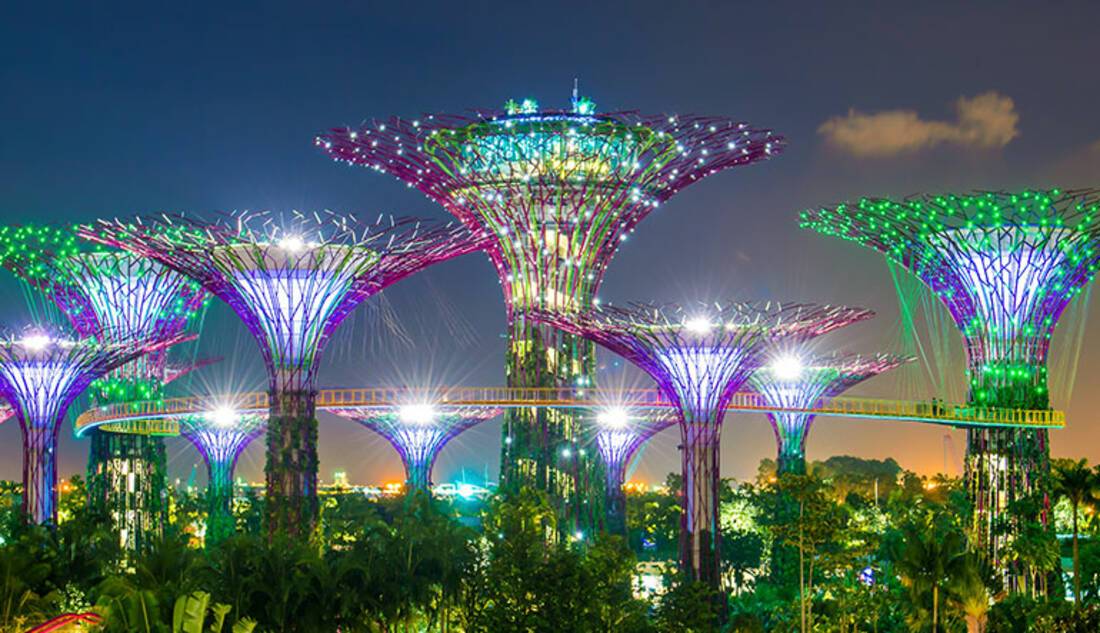 Singapore
Singapore is fast becoming one of South East Asia's most popular destinations. With one of the world's most efficient and widespread public transport systems, travelling around Singapore can take a matter of minutes so if you fancy breakfast in one place and lunch in another, it's not a problem. Food in Singapore is taken very seriously – from cheaper dishes to fine dining – and you'll find the perfect restaurant wherever you turn.
Once a concrete jungle, Singapore's skyline is slowly giving way to green skyscrapers, working towards its 'City in a Garden' dream. The further you head out of the city, the greener the experiences, with plenty of walking trails, treetop jungle bridges and the UNESCO World Heritage-listed Singapore Botanic Gardens.
Things to do in Singapore
Visit Gardens by the Bay
Possibly one of Singapore's most recognisable landmarks, Gardens by the Bay is a 101-hectare fantasy land of space-age biodomes, high-tech Supertrees and whimsical sculptures. Open between 5.00am and 2.00am, admission to the park is free but other attractions have a small fee. Each evening at 7.45pm and 8.45pm, the spectacular Garden Rhapsody show takes place where the Supertrees twinkle and glow.
Watch the world go by at Marina Bay Sands
Singapore is famous for its stunning skyline. Marina Bay Sands Boardwalk is a sprawling hotel, casino, mall, theatre, exhibition and museum complex. The star of the show is the Marina Bay Sands hotel which offers a fantastic viewpoint of the city. Head to the area around 6pm, so that you can people watch and see the sunset.
Hike along the MacRitchie Treetop Walk
The MacRitchie Reservoir is home to the MacRitchie Treetop Walk, a 250 metre long bridge that stands 25 metres above the forest floor. The hike can take a few hours, depending on your mobility, so make sure to take lots of water and wear sensible shoes. If walking isn't your thing, you can stay on water by renting kayaks at the Paddle Lodge.
See all featured cruises to Singapore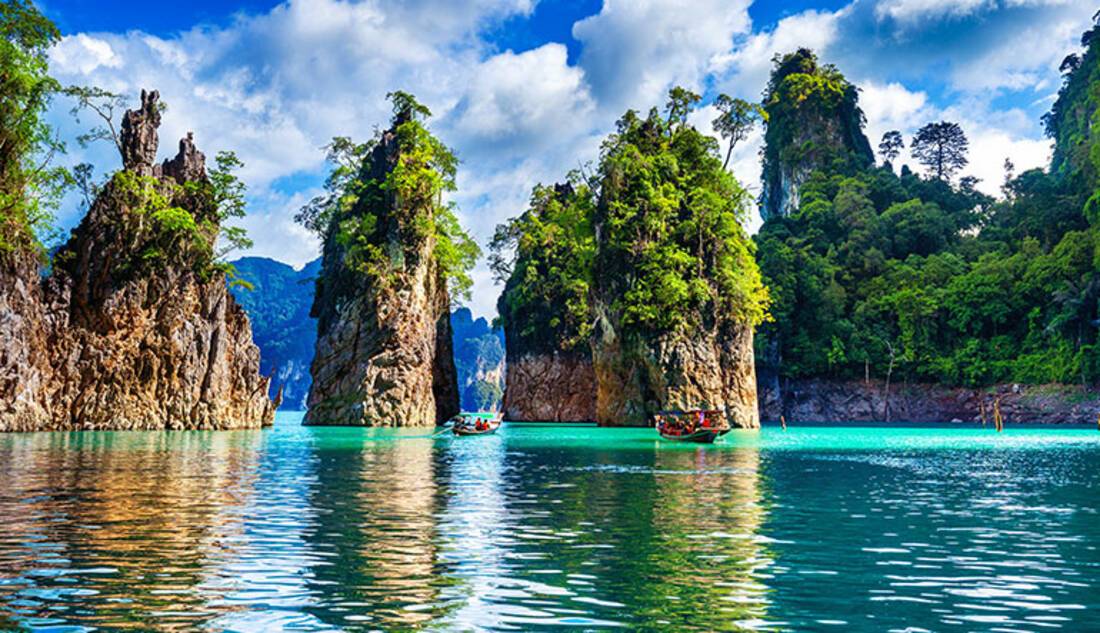 Thailand
Escape to the paradise of Thailand. A place for the adventurous, Thailand is a maze of tropical beaches, sprawling cities and ornate temples, which can be found amid dense rainforests and mountain ranges. Known for its delicious cuisine, rural heartland and cluttered cities, sacred spaces and luxuriously long coastline, there truly is something for everyone here.
Things to do in Thailand
Visit Grand Palace
A former royal residence that is today only used on ceremonial occasions, the Grand Palace (Phra Borom Maharatchawang) encompasses more than 100 buildings that represent 200 years of royal history and architectural experimentation. Wander the Grand Palace grounds and leave feeling enriched.
Try Thai cuisine
Thai food is incredibly delicious, exceptionally convenient and ridiculously cheap. Thai curry is fiery, colourful and pungent and varies depending on whether you're in southern or northern Thailand. Seafood is exceptionally popular with grilled prawns, spicy squid stir fries, crab curries and fried mussels often on the menu.
Scuba dive at Ko Tao
Perhaps surprisingly, Thailand is among the world's top scuba diving sites due to its warm and clear seas. Ko Tao, known as the country's dive-training headquarters, is home to cheap dive schools, shallow waters and year-round conditions.
See all featured cruises to Thailand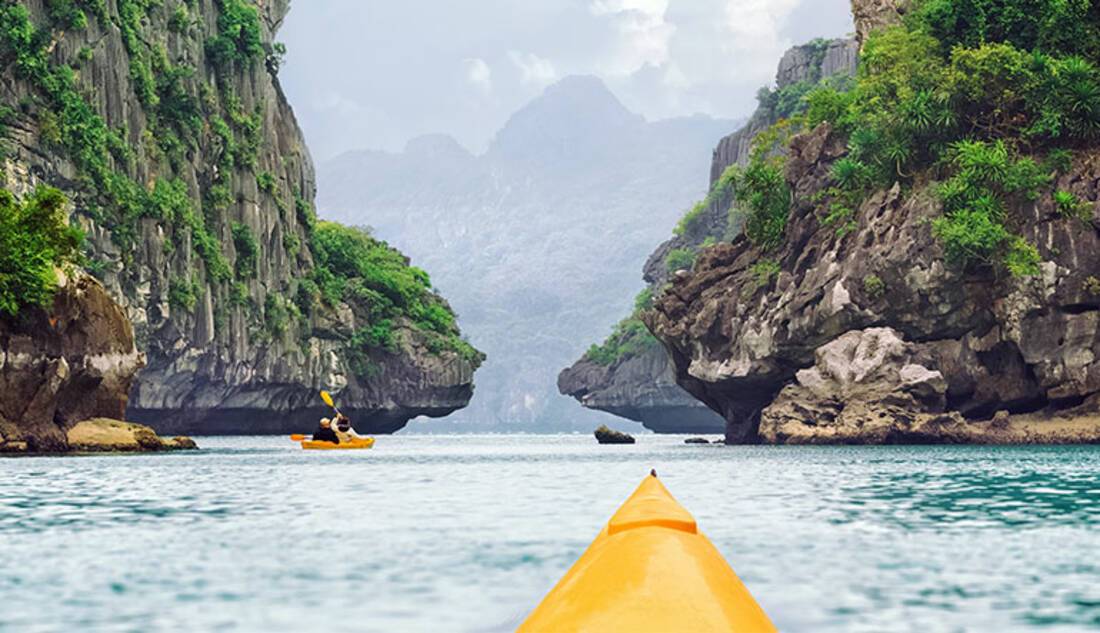 Vietnam
Vietnam is renowned for its tropical beaches, Buddhist temples and bustling cities. Unforgettable experiences are everywhere here, from gazing over a surreal seascape of limestone islands from the deck of a traditional junk in Ha Long Bay to witnessing a moped loaded with honking pigs weave a wobbly route along a country lane.
Things to do in Vietnam
Kayak through Ha Long Bay
Ha Long Bay is ideal for paddling around with its clean blue water and calm tides. The most common areas for kayaking are part of 3 Peaches islets, Dark Cave and Light Cave. There are many tour packages available that include both kayaking and scuba diving as part of their price.
Visit the Cái Răng Floating Market
Named a cultural site in 2016, Cái Răng Floating Market is the largest floating market on the Mekong Delta in Southwest Vietnam. Located in Cần Thơ, the fourth-largest city in Vietnam, the market is a top tourism destination where local and foreign tourists go to learn about the colourful life on the river.
Take a boat tour on the Saigon River
A boat tour on the Saigon River is unlike any other. Watch the palm trees and sheet-metal huts drift away to reveal the downtown skyline of Ho Chi Minh City.
See all featured cruises to Vietnam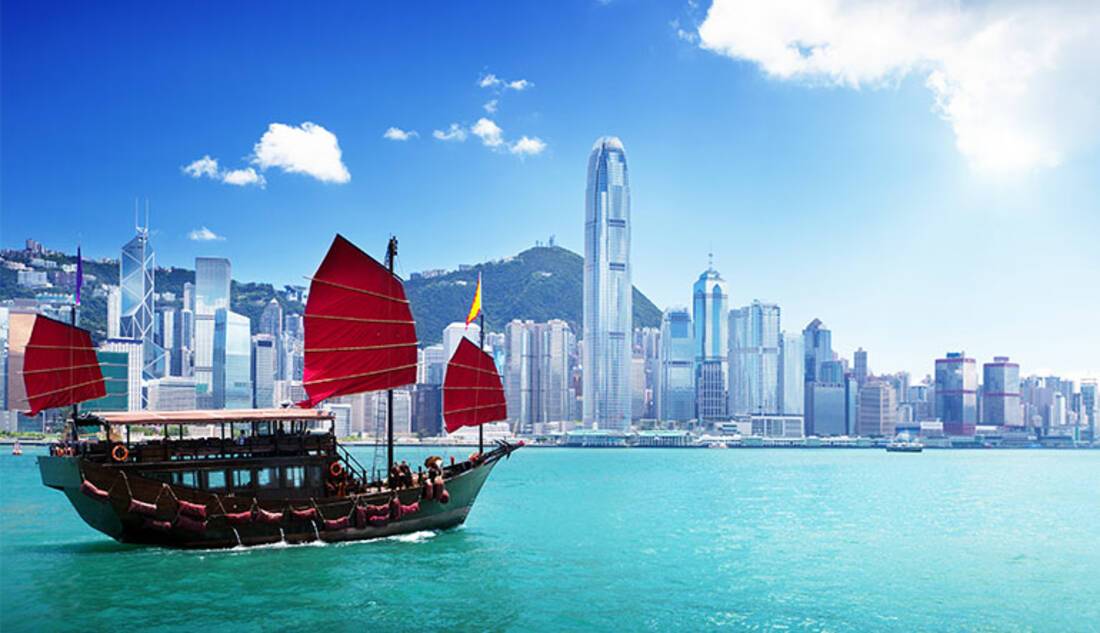 China
A nation so large and diverse, China is full to the brim with incredible sights and fascinating experiences. So, where to start? How about a cruise to China where you'll be able to encounter delights such as Shanghai, Hong Kong and Tianjin?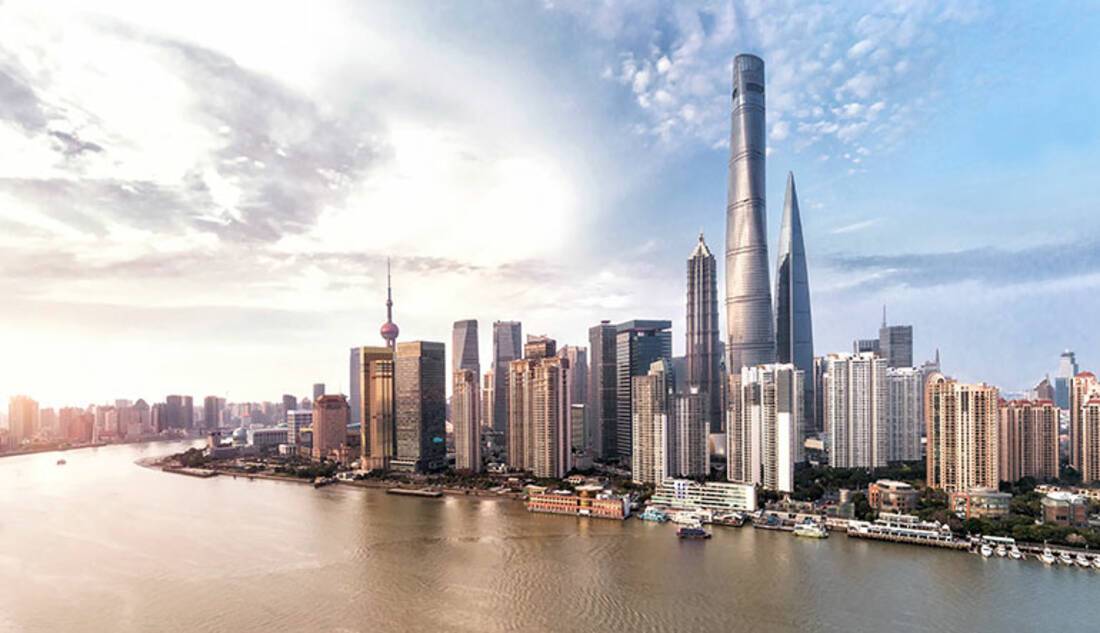 Shanghai
Home to one of the tallest buildings in the world, Shanghai is China's second most populous city. A city which embraces its history, future and visitors in an equally delightful fashion, Shanghai has architectural treats from centuries past, with influences from all corners of the globe.
Things to do in Shanghai
Visit Shanghai Tower
Shanghai Tower is China's tallest building. The 121-story 532m tall Gensler-designed building dramatically twists skywards from its footing in Lujiazui. The tower houses office space, entertainment venues, shops, a conference centre, a luxury hotel and sky lobbies. On the 118th floor you'll find the world's highest observation deck.
Take a stroll through Yuyuan Gardens & Bazaar
Yuyuan Gardens, with its shaded alcoves, glittering pools, pavilions and pines, is one of Shanghai's premier sights. During the spring and summer, blossoms bring a fragrant aspect to the gardens. Keep an eye out for Magnolia grandiflora, Shanghai's flower. The gardens are especially busy at weekends, so if possible, head there midweek.
Go shopping
Chinese shoppers constitute up to 46% of the global luxury-goods market, retail therapy in Shanghai is hugely popular. There are bustling markets, pop-up boutiques, vintage shops and designer outlets everywhere you turn – Brocade Country has jewellery, clothing and handicrafts, Chouchou Chic is a combined French and Chinese children's clothing brand and Urban Tribe is a local fashion label inspired by the ethnic groups of China.
See all featured cruises to Shanghai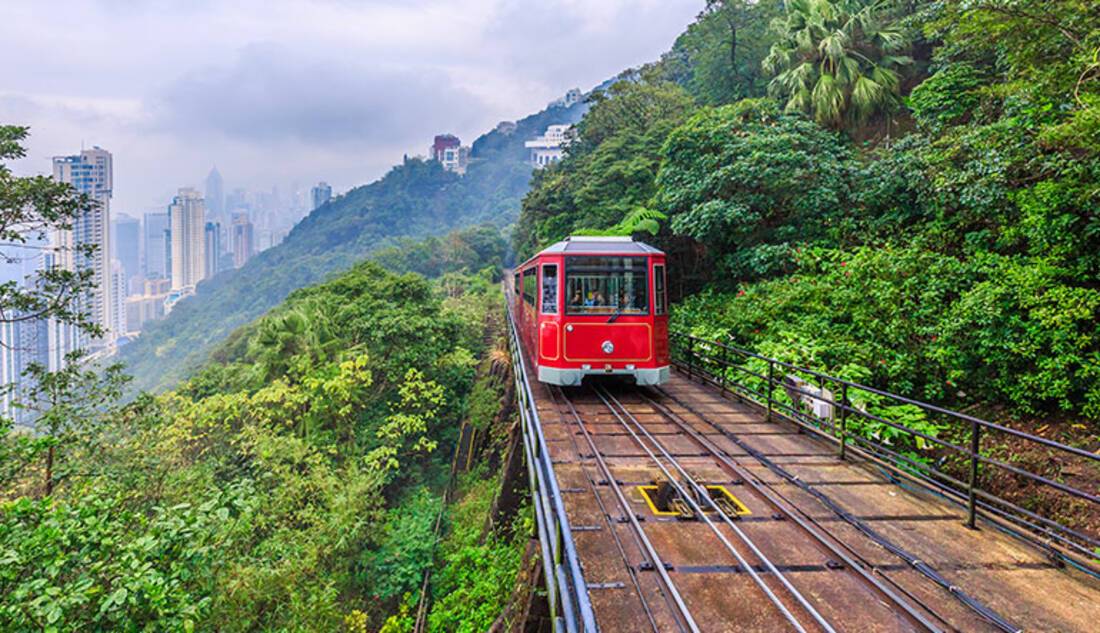 Hong Kong
The first thing that springs to mind when thinking of Hong Kong, is its incredible skyline. Vibrant, colourful and exciting, Hong Kong is a bustling metropolis with huge character. With exceptional views, modern architecture, an oasis of parks and gardens, unusual eats (snake soup!!), numerous hiking trails, traditional culture and lively markets, you're sure to fall in love with Hong Kong.
Things to do in Hong Kong
Travel on the Peak Tram
Since 1888, the cable-hauled railway has been scaling the 396m ascent to the highest point on Hong Kong Island. This popular attraction offers incredible views over the city as you ascend the super steep mountainside. The tram runs every 10 to 15 minutes from 7am to midnight with tickets costing HK$52 for an adult return and HK$37 for an adult one-way ticket.
Go on an outing to the Hong Kong Museum of History
Discover all there is to know about Hong Kong at this extraordinary museum – starting with prehistory and ending with the territory's return to China in 1997. Along the way you'll see a recreation of an entire arcaded street in Central from 1881, a full-sized fishing junk, lots of informative video theatre exhibits and much, much more.
Experience the Temple Street Night Market
When night falls, Hong Kong's liveliest market comes to life. Since the 1920's, vendors have gathered here to serve crowds. You'll find cheap clothes, watches, street food, trinkets and tea ware here – though marked prices are merely suggestions, be prepared to barter.
See all featured cruises to Hong Kong

Tianjin
Though not as well-known as Shanghai or Hong Kong, Tianjin has a lot to offer its visitors. Forever being compared to Beijing, Tianjin is traditional China at its best, boasting glorious architecture, tempting cuisine and beautiful scenery.
Things to do in Tianjin
Marvel at Liberation Bridge
Liberation Bridge, also known as Jiefang Bridge or Wanguo Bridge, was constructed in 1927. The historic bridge is directly opposite the Main Train Station and is one of Tianjin's most popular landmarks. Originally constructed by the French Concession Bureau, the bridge was once named the French Bridge but after the freeing of Tianjin it was renamed 'Liberation Bridge.'
Admire Porcelain House
Zhang Lianzhi's (a successful businessman with an interest in art and culture) ode to both porcelain and questionable taste, Porcelain House is an extraordinary attraction that must be admired. Vases and mosaic-like shards are embedded in its exterior, accumulating to more than 700 million porcelain pieces. Though perhaps not the most visually appealing landmark, it's definitely worth a trip.
Photograph the Tianjin TV and Radio Tower
At over 1,360 feet, Tianjin TV and Radio Tower is one of the tallest freestanding towers in the world. At the very top of the tower is a 360° panoramic viewing platform, which even has a revolving restaurant. Constructed in 1991, this incredible structure is a fantastic spot to photograph.
See all featured cruises to Tianjin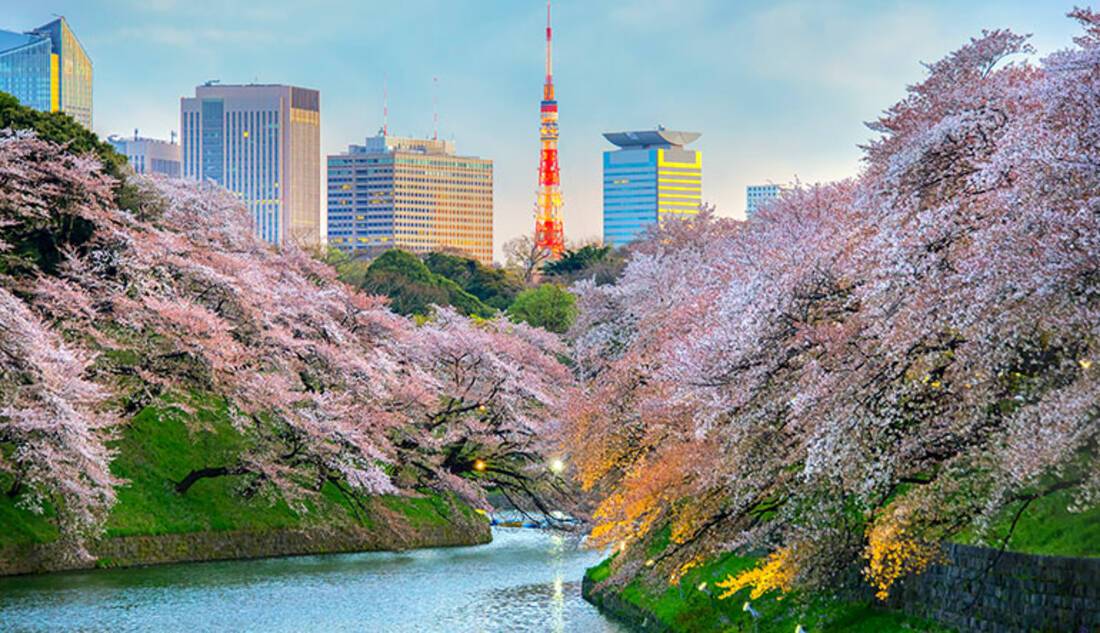 Japan and South Korea
Two nations on the edge of Asia, Japan and South Korea are steeped in rich and fascinating history. An incredible blend of ancient tradition and futuristic modernity enjoy ancient sights and neon lights on a cruise to Japan and South Korea.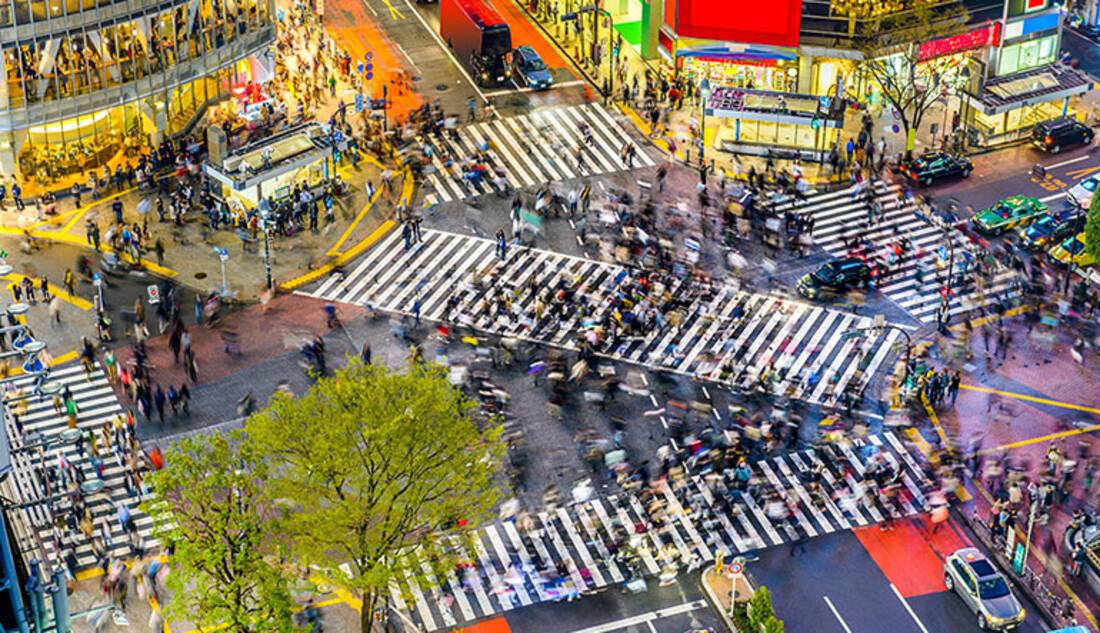 Tokyo
The capital of Japan, Tokyo is a city of centuries-old culture blended with cutting-edge technology. Tokyo is a fantastic combination of history and modernity known for its shrines and temples, art museums, impressive architecture, stunning gardens and parks, phenomenal city views and extraordinary markets.
Things to do in Tokyo
Storm the Shibuya Crossing
Shibuya Crossing, the busiest intersection in the world. At peak times Shibuya Crossing can see 3,000 people cross at one time, coming from all directions and dodging each other with a practised, nonchalant agility. If you don't fancy getting in on the action, you can watch others scramble the crossing at Mag's Park, the rooftop of the Shibuya 109-2 department store.
Have a picnic at Ueno-kōen
Ueno-kōen is best known for its profusion of cherry trees that burst into blossom in spring. It's also the location of the city's highest concentration of museums. A perfect spot to sit, have a picnic and watch the world go by.
Admire Sensō-ji
Sensō-ji is Tokyo's most visited temple. The temple enshrines a golden image of Kannon (the Buddhist goddess of mercy), which, according to legend, was miraculously pulled out of the nearby Sumida-gawa by two fishermen in 628AD. It's always busy here - the best time to visit is an evening midweek, when there are fewer people and the buildings are beautifully illuminated.
See all featured cruises to Tokyo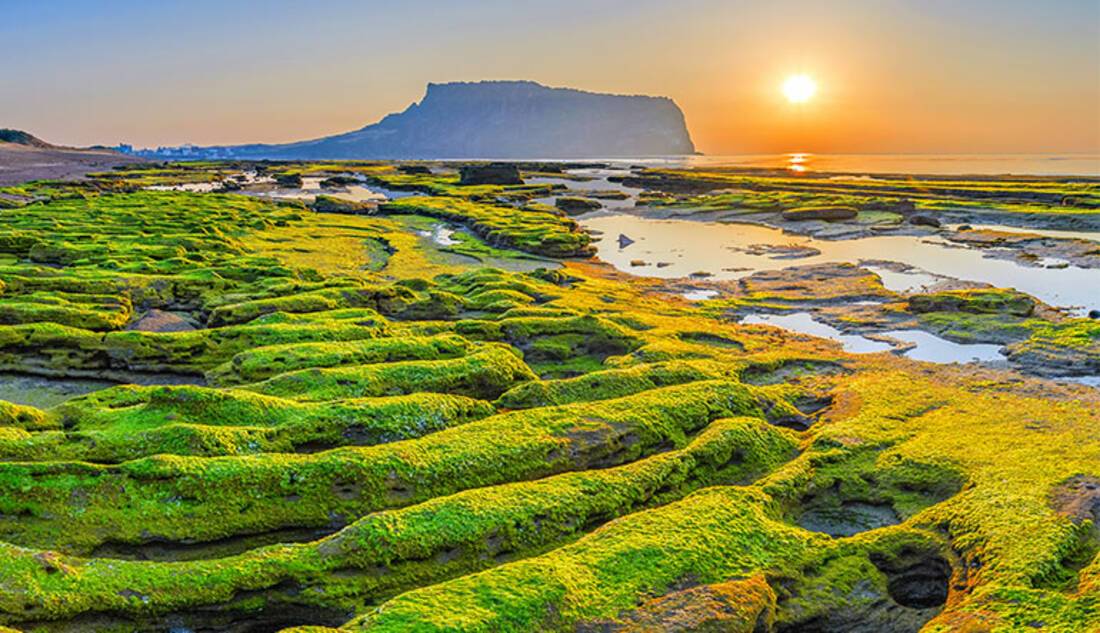 Jeju
Referred to as the 'Hawaii of South Korea', Jeju is an idyllic honeymoon hotspot famed for its free-diving haenyeo (sea women) and maze of lava tubes. The volcanic island offers a wealth of cultural attractions, natural landmarks and tempting activities.
Things to do in Jeju
Visit the Glass House
Designed by Tadao Ando, the Glass House is constructed mostly of exposed concrete, glass and steel. Hidden within it you'll discover a gallery and a café, where you can marvel at the outside through the glass walls.
Discover Jeju Folk Village
Jeju Folk Village is an educational experience like no other. The village gathers together traditional buildings from across the island, some of which are reconstructions whereas others are hundreds of years old. Throughout you'll see craftsmen at work and even have the opportunity to buy their products.
Be enriched at Arario Museum
Arario Museum is one of the island's most interesting art projects. With four galleries in renovated buildings, the museum hosts permanent and temporary exhibitions by Korean and international artists.
See all featured cruises to Jeju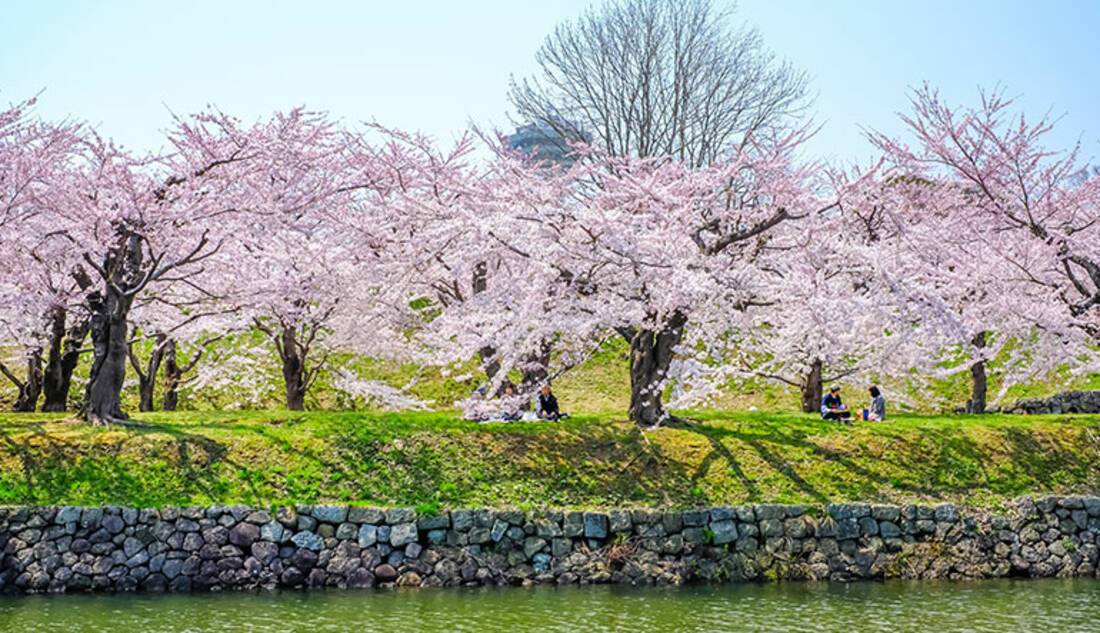 Hakodate
One of the first treaty ports in Japan, Hakodate boasts some fine turn-of-the-century colonial architecture as well as shrines and temples.
Things to do in Hakodate
Enjoy stunning cherry blossoms
Hakodate is a wonderful place to witness Japan's iconic cherry blossom season. Fort Goryō-kaku-kōen, is the most popular place – the star-shaped fort was built near the end of the Edo period but is now open to the public and is popular all year-round.
Visit Goryō-kaku Tower
To see the stunning cherry blossom and Fort Goryō-kaku-kōen from above, head to the Goryō-kaku Tower. Take the elevator to the top of the 98m-tall tower to see the star-shaped footprint and beautiful views of Hakodate.
Witness Red-brick Warehouse District
Situated on the waterfront, these early 20th century red-brick warehouses are the legacy of Hakodate's status as a historic, international trade port. Each warehouse has been restored and turned into a tourist mall. Head here in the evening, when it's lit up.