If there's one thing that's better than travelling the world, it's being able to share the unique and one-of-a-kind adventures with others. Whether you're travelling with all the family or with a large group of friends, it can be a challenge to stay organised and ensure everything runs smoothly.
We spoke to several travel bloggers about their experiences of travelling in a big group and their tips and advice for ensuring a happy and memorable trip for everyone.
Tips for travelling in a big group
Book restaurants ahead
Can't decide what to eat? Hit the food court
Give reasonable timeframes and stick to them
Take time out for yourself
Split off into smaller groups
Ask about group discounts
Read on to find out more about these top tips in detail.
Book restaurants ahead
One of the best things to do on your travels is to sample some of the local cuisines. But Michaela from Adventure Of A Yorkshire Mum recommends booking ahead to see if they have availability and enough room to seat you all.
"Not all restaurants, or bars, will have enough space to fit a big group of people, especially if you're travelling to a tourist location or at the height of the season. Look online for local restaurants near where you're staying and phone in advance to see if you can book a table (or tables!), to avoid disappointment when you get there. This way you all know that you'll be seated when you get there and can spend more time enjoying your holiday and less time searching for places to fit you all in."
Hit the food court
As well as ensuring any restaurants you want to visit have space for you, Hannah from Behind The False Lashes recommends heading to a food court if your group all have different tastes.
"When travelling in a large group, it's great having so many different personalities and ideas flying around but that in itself can cause a whole host of problems, one of which is how to decide what to eat.
"Food courts and street markets will be your saviour as a big group. The great thing about street food markets is that there is so much choice! It doesn't matter if Sarah is vegan and Steve wants a burger – there is something for everyone and you can still all eat together, which saves that awkward menu opening exercise at a miscellaneous restaurant."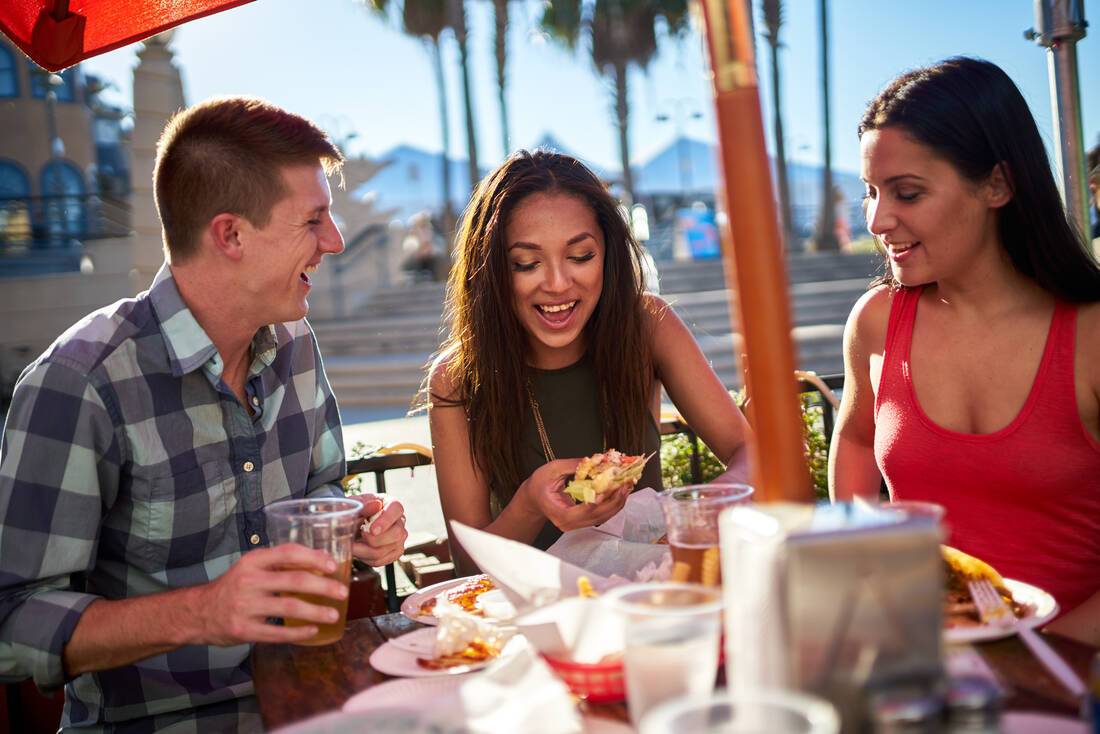 Give reasonable timeframes - and stick to them
When travelling as a big group, organisation and time-keeping are key in keeping everyone happy, says Tanya from Can Travel Will Travel.
"Generally, I prefer to travel solo or with my husband but on two occasions in the past we've been away with a BIG group of friends. Once a group of 12 for three weeks over Christmas and New Year to Thailand and Cambodia and another time a group of 14 of us to Berlin for New Year.
"On both occasions, the biggest challenge for me was getting everyone organised to meet up on time for activities and meals. My top tip for making it work is to arrange a time and place to meet and give everyone leeway of 20 minutes to get there. Make sure in advance everyone knows the final destination for the meal or activity then if they don't make the meet-up time, they are able to make their own way there. This saves a lot of waiting around and frustration for the rest of the group."
Take time out for yourself
Lauren from The Planet Edit recommends taking some time out for yourself now and again to go exploring.
"I joined a three-week tour in Northern India in December 2017. It was an incredible three weeks, and it taught me to love India. The tour group I joined consisted of 12 young people; we all got on very well for the most part, but towards the end of the three weeks, tensions started to rise. We were spending 24 hours a day together in a hot, busy country, where we'd be sightseeing and eating three meals a day in a group. This caused conflicts, simply due to us spending a lot of time together.
"I'm naturally quite introverted so typically need my own space to recharge my social batteries occasionally anyway. I find it difficult to be around people all day, every day, so breaking away for an hour or so during free time suits me well when it comes to long group tours.
"My advice would be to ensure that you do make time for yourself during a group tour. Perhaps you could visit a coffee shop for an hour or go for a stroll by yourself. It may be tempting to want to hang out with your group all the time, but there were several arguments between members of my group, which likely wouldn't have happened if we'd all given ourselves a little bit more space."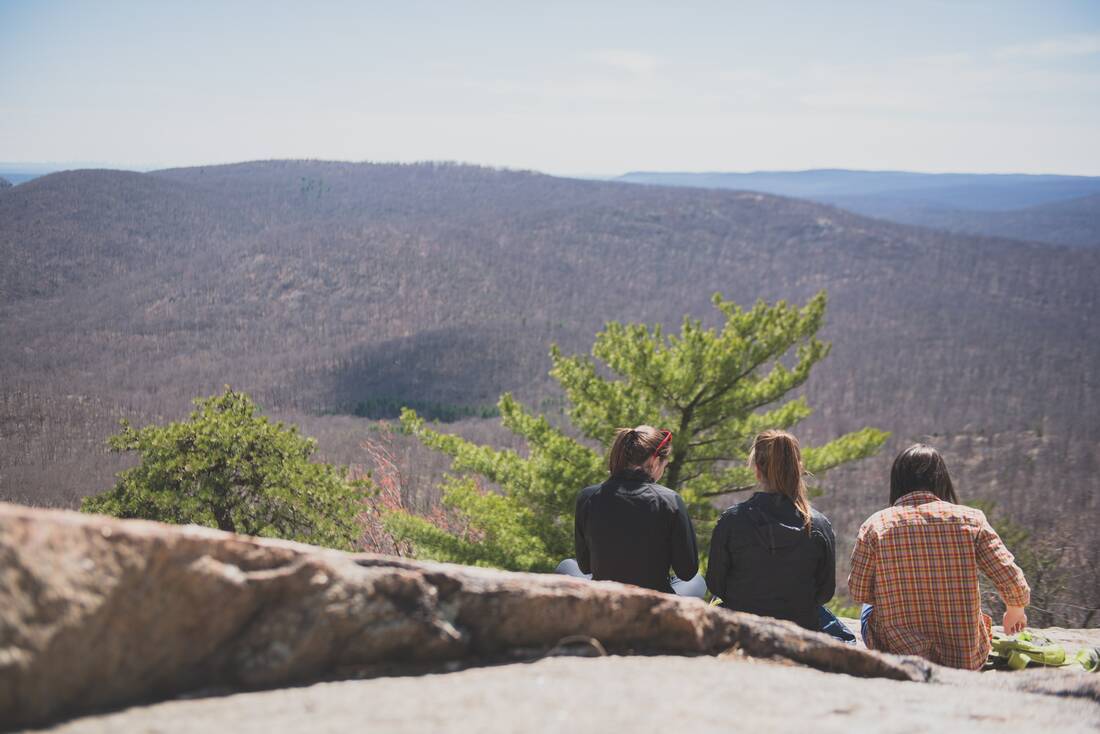 Split off into smaller groups
If you feel overwhelmed in such a large group but would prefer not to go solo, Hannah suggests splitting into smaller groups to make decision-making easier and keep disagreements to a minimum.
"It's worth having a chat amongst you to work out who wants to do what. It's totally okay to split off into smaller groups at times, equalling fewer arguments and more relaxed group activities! This means that the sun-seekers can kick back and sunbathe whilst the avid action types can go off and climb a mountain and you can all regroup again in the evening to catch up on what you've been up to."
Ask about group discounts
When you're booking group activities, Michaela says it's also worth checking for group discounts.
"Ask for a group discount. If you have a very large group, then you can chance your arm at getting a discount at most places. From excursions or attractions and even the holiday itself, it's worth checking online, giving them a quick call before you go, or asking at the ticket office, as you may be eligible for a discount. Whilst 19 of us were away last year, we got a discount on transport, entry to a water park and even in some bars. We also bartered in an artisan shop to knock some off the price as we were buying so much between us all."
Looking to get away with your friends and family? Check out our last minute cruise deals today for the perfect group travelling experience