Whether you like to stroll down cobbled streets hand in hand with your partner or indulge in a delicious candlelit supper near a famous landmark, there are plenty of cities popular among lovers. For this article, we spoke to bloggers to ask them about their favourite romantic city destinations as well as exciting things to see and do in the area.
Zurich, Switzerland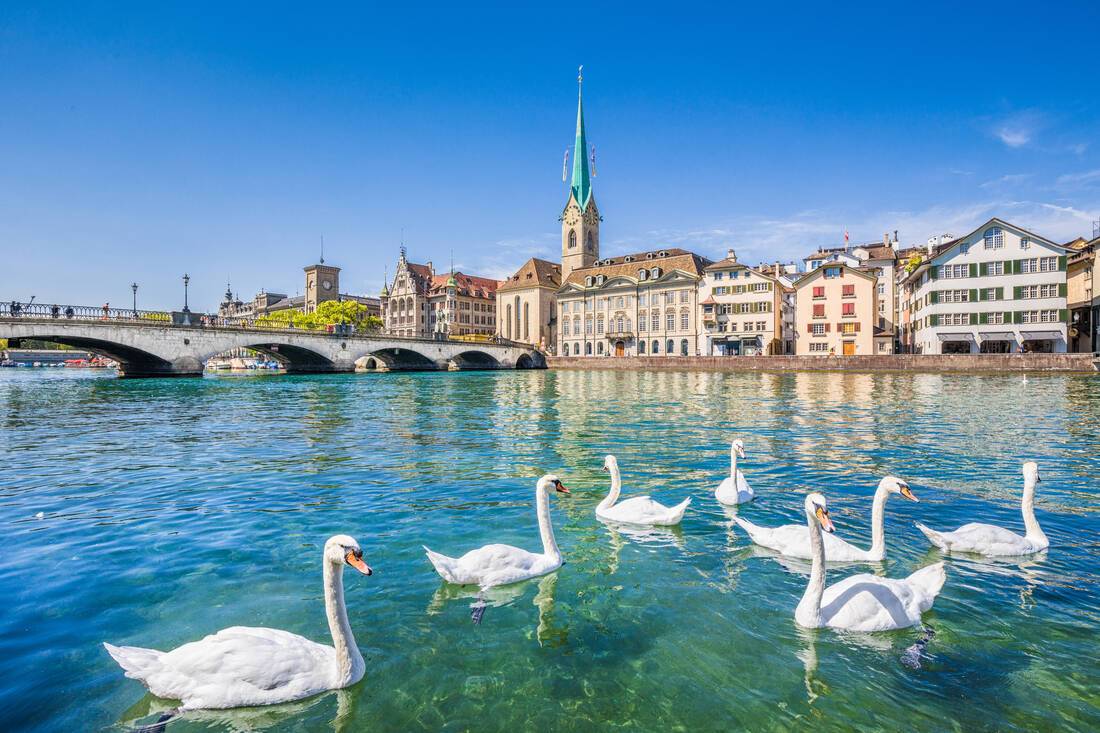 Zurich is the largest city in Switzerland and comprises of both gorgeous rivers and lakes as well as a vibrant culture. There are plenty of things to see and do in the area including marvelling at the famous Ganymede statue on the Bürkliterrasse and gazing across the waters to catch a glimpse of the Swiss Alps.
The Old Town is the historic heart of the city and there are many guild houses and churches which line the romantic streets and adorn secluded corners as Caroline from Breaks.com told us: "The cobbled streets and colourful houses in the Old Town are great for a wander around with a loved one. One thing that should be on your travel bucketlist when you visit Zurich is to climb to the top of the Grossmünster Church which gives you amazing views of the Alps."
London, England
From the iconic London Eye and Buckingham Palace to Little Venice and Big Ben, there are plenty of mesmerizing views to enjoy in England's metropolitan capital during a cruise to London.
There are many romantic spots dotted throughout the city including the Whispering Gallery in the dome of St Paul's Cathedral. Lovers can stand on opposite sides and still hear what each other is saying. Londonist.com says on their website: "Climb 257 steps within the great dome of St Paul's, and you've found yourself at perhaps the greatest 'accidental' man-made tourist attraction in London, if not the world." As well as whispering sweet nothings to your partner, it is also worth spending time admiring the stunning architecture of the cathedral which is adorned with glittering and colourfully intricate mosaics.
If you have a head for heights it is worth boarding the London Eye which offers glorious panoramic views of the city. The tourist attraction is located next to the Thames and is a great way to get a bird's eye view of Big Ben, the Houses of Parliament, and as the pods rise even higher, more of the city is unfolded before you including places like Buckingham Palace and the Tower of London.
As well as popular landmarks and tourist attractions, London is also a great city to take a leisurely stroll hand in hand with your partner. From the vibrant and dynamic St Katharine Docks and the idyllic Isabella Plantation in Richmond Park, there are plenty of opportunities to spend some quality time with a loved one.
Bruges, Belgium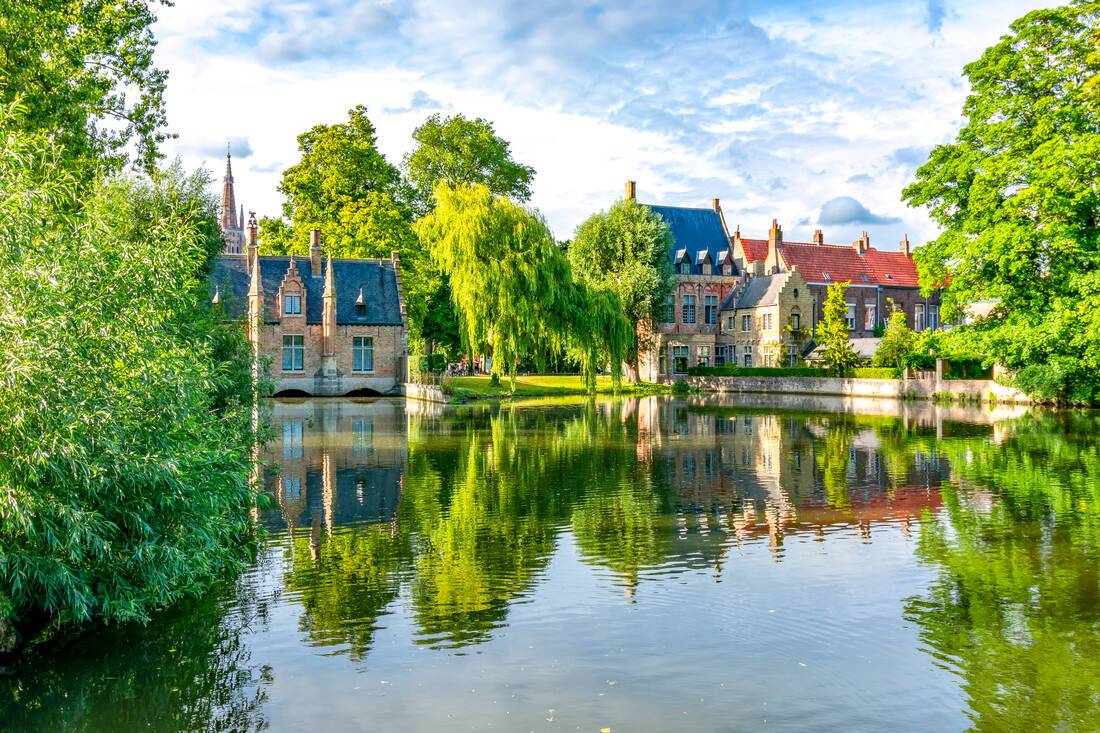 For couples looking to embark on a romantic getaway, you can't beat a Bruges cruise says David from Chocolatier. Visitors will be mesmerised by the charming cobbled streets, impressive canals and imposing medieval buildings.
"If there's one romantic city that deserves a visit, it has to be Bruges, just a short hop from the port of Zeebrugge", says David: "Belgium is famous for its waffles, beer, mussels, and fries. Personally, I'm obsessed with chocolate and this charming city boasts one of the highest concentrations of quaint chocolate boutiques in the land. If you only do one thing while you're here, make a beeline for the high-end shops to taste some of the most incredible chocolates you'll ever sample."
David went on to tell us his must-do activities during a trip to the city: "What's more romantic than sharing freshly made Belgian chocolates with your loved one? How about a gentle canal boat ride along a meandering canal, or perhaps a cuddle on a traditional horse and carriage ride from the magnificent central square? Whichever you choose, you'll be captivated by the medieval architecture that surrounds you in this tiny, easy-to-get-around city. Afterwards, take a stroll around tranquil Minnewaterpark, a lush green fairy-tale public park that is home to the Lake of Love. It doesn't get more romantic than that."
Edinburgh, Scotland
Thanks to its spectacular rustic buildings and huge collection of medieval and classic architecture, Edinburgh in Scotland is considered to be one of the most romantic destinations to enjoy a getaway with your partner.
The city boasts wonderful views from all sides including luscious green hillsides, silhouettes of grand buildings and charming waterways. The Old Town with its medieval fortress was given UNESCO World Heritage Status in 1995 and is a great place to explore as Kariss from Shy Strange Manic explains: "Edinburgh has a relaxed yet vibrant vibe and the whole city is totally beautiful. Walking arm and arm with your other half up the cobbled streets of the Royal Mile taking on the stunning architecture is something I'd recommend to everyone.
"Head up to the top of the hill and visit the castle for some serious romantic vibes and a fantastic view of the city and surrounding mountains. Or why not check out a show at the Fringe before going for a drink in one of Edinburgh's many underground candlelit bars and restaurants."
Paris, France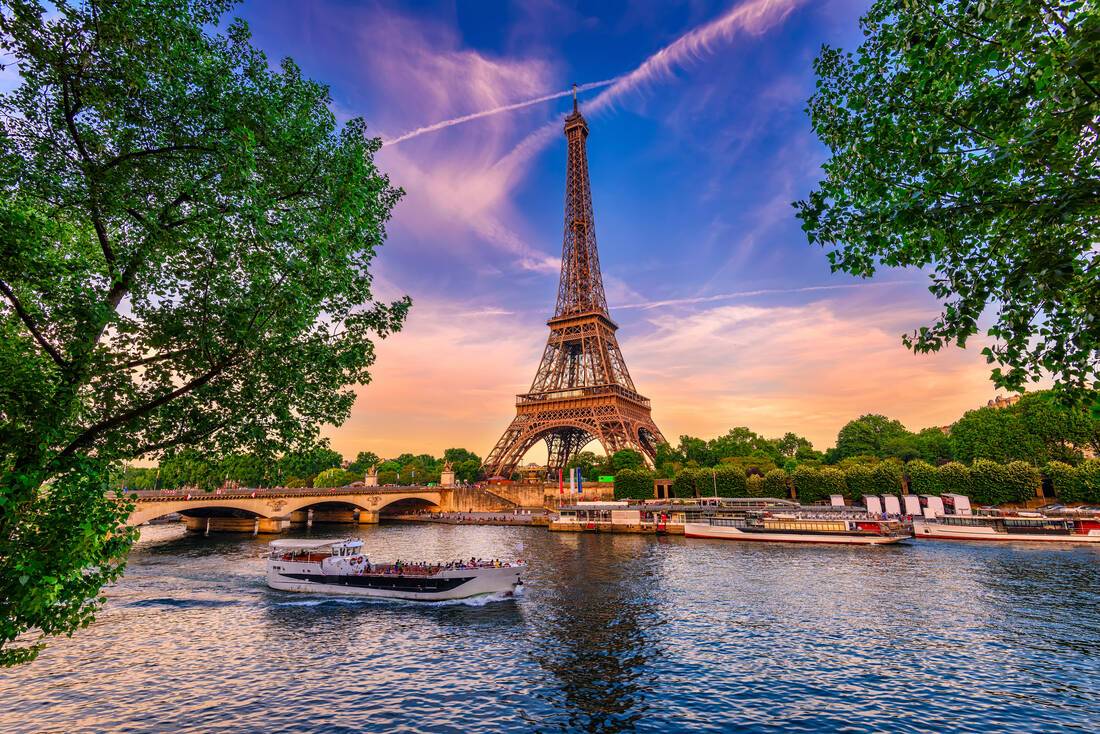 An article about romantic cities would not be complete without mentioning Paris.
The French city is iconic for love and romance and countless couples have enjoyed an impassioned visit taking in all the sights and sounds and marvelling at the wonderful light show at the Eiffel Tower. If you and your partner decide to visit the city then a trip to the Le mur des je t'aime, otherwise known as the 'I Love You Wall' is essential. The wall covers a surface area of 40m² and consists of 612 squares of enamelled lava with the words 'I love you' inscribed in 250 languages. This intriguing monument is located on the square at Place des Abbesses in Montmartre.
Adebola, who blogs at My Breaking Views, told us why Paris is worth a visit: "I would recommend all couples to visit Paris, I have been there and enjoyed every single moment. We had a chilled day visiting the Eiffel Tower which has such elegance to its structure, we also headed out to Disney Land Paris, a train ride away from the famous capital. This park oozed romance, happiness and lots of positivity and I loved every second." Adebola also suggests visiting one of the most iconic museums in Paris: "We headed out to Louvre Museum holding hands, giggling and taking pictures. It was lovely, throughout the city, there was a real sense of musical magic."
Budapest, Hungary
The Hungarian capital is a wonderful place to visit thanks to its idyllic location by the Danube River and wonderful panoramic views await couples from the glorious Buda Castle in Budapest.
Joyce from DIY with Joy told us that Budapest is a great choice for a romantic destination: "This beautiful city undoubtedly has something for every couple. Whether you enjoy spending quality time to uncover Budapest's rich architecture, history and culture or like to relax at one of its famous hot thermal baths, Gellért Spa Baths, there are many romantic attractions to experience together."
From enjoying a performance at the famous Budapest Opera House, or listening to music at a concert at St. Stephen's Basilica, you are sure to be dazzled by the rich history and opulence of this wonderful city. Joyce also suggested some ways to spend a great day in Budapest with your partner: "Take your loved one for an evening stroll, stop by a local food stall to grab some deliciously warm chimney cakes (kürtőskalács) with your favourite toppings and watch the sunset from the Fisherman's Bastion castle, a UNESCO World Heritage site to experience the magical atmosphere Budapest has to offer. End your night by taking your other half on a romantic dinner cruise along the Danube river where you will get the opportunity to see the most amazing views of the illuminated city overlooking sites like the Hungarian Parliament and the fairy-tale Buda Castle."
Florence, Italy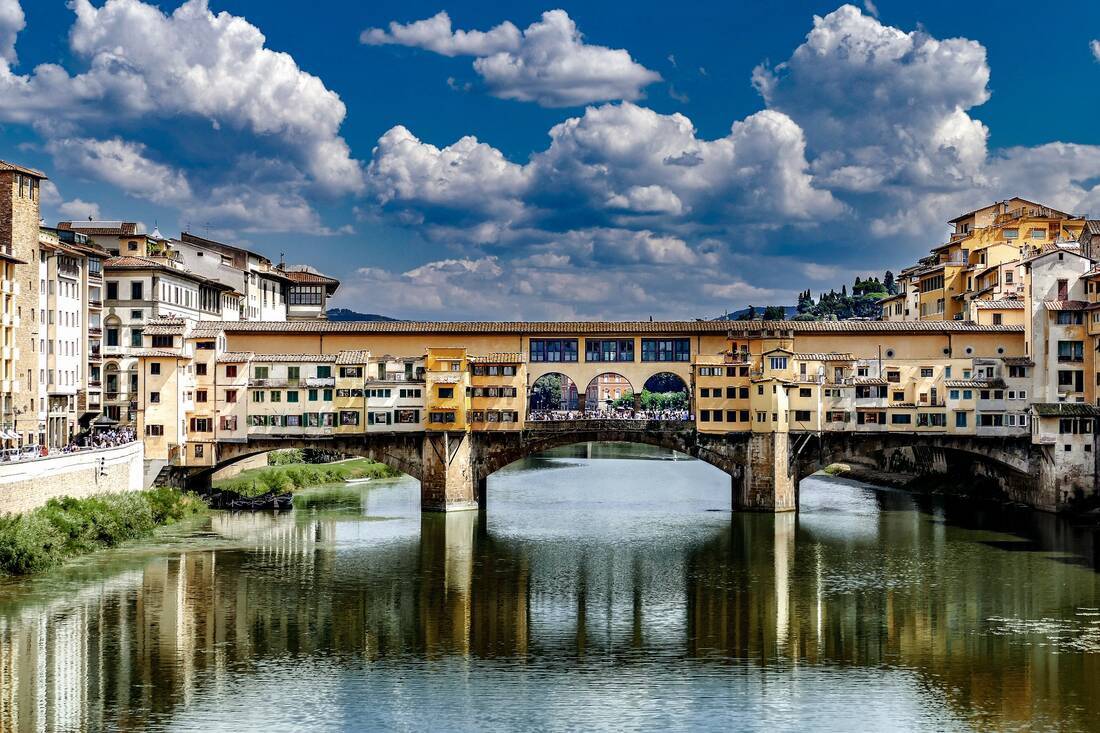 Florence is known as the birthplace of the Renaissance and the city is full of romantic charm thanks to its amazing architecture and places of significance. It is the capital of the Tuscany region of Italy and has many wonderful things to see and do with a loved one.
The Duomo Di Milano is a cathedral located in the centre of the city and creates an imposing sight amongst the many other medieval buildings in the area. The façade of the cathedral is adorned in white marble as well as red, pink and green polychrome designs making it the perfect backdrop for a photograph of you and your partner.
Florence is full of other famous pieces of architecture such as the Ponte Vecchio which is a gorgeous old bridge. The structure is a romantic spot in the city, with its great views over the river and of the bridge itself. Once you have taken in the views take a stroll along the waterways where you will find a plethora of cafes to indulge in a tasty treat with your loved one – the perfect way to end a visit to this gorgeous city.
No matter whether you want to embark on mini cruises or dedicate more time to your trip with an around the world cruise, you are guaranteed to make memories with your loved one which will last a lifetime.