Cuba, renowned for its classic cars and famous cigars, can be found where the Caribbean Sea, the Gulf of Mexico and the Atlantic Ocean meet. It is the largest Caribbean island and represents centuries of a fascinating yet tumultuous history.
Due to an embargo imposed against it by the United States, much of much of the country's infrastructure has remained unchanged. Visitors are drawn to the island from all over the world to experience authentic Cuba, with its crumbling, pastel-coloured buildings and vintage American cars. Claudia Tavani, writer at My Adventures Across the World, said: "Cuba is a gorgeous country: incredibly colourful, musical, decadent and crumbly yet surprisingly clean. There's a lot to see in Cuba, but travelling independently means facing the truth of the transportation system and the mentality. Cuba calls for a spontaneous kind of trip. This the place to let completely go of plans and just go with the flow, because that's how Cubans live."
In this guide, we'll talk you through some of Cuba's most authentic sites and experiences.
Authentic sights in Cuba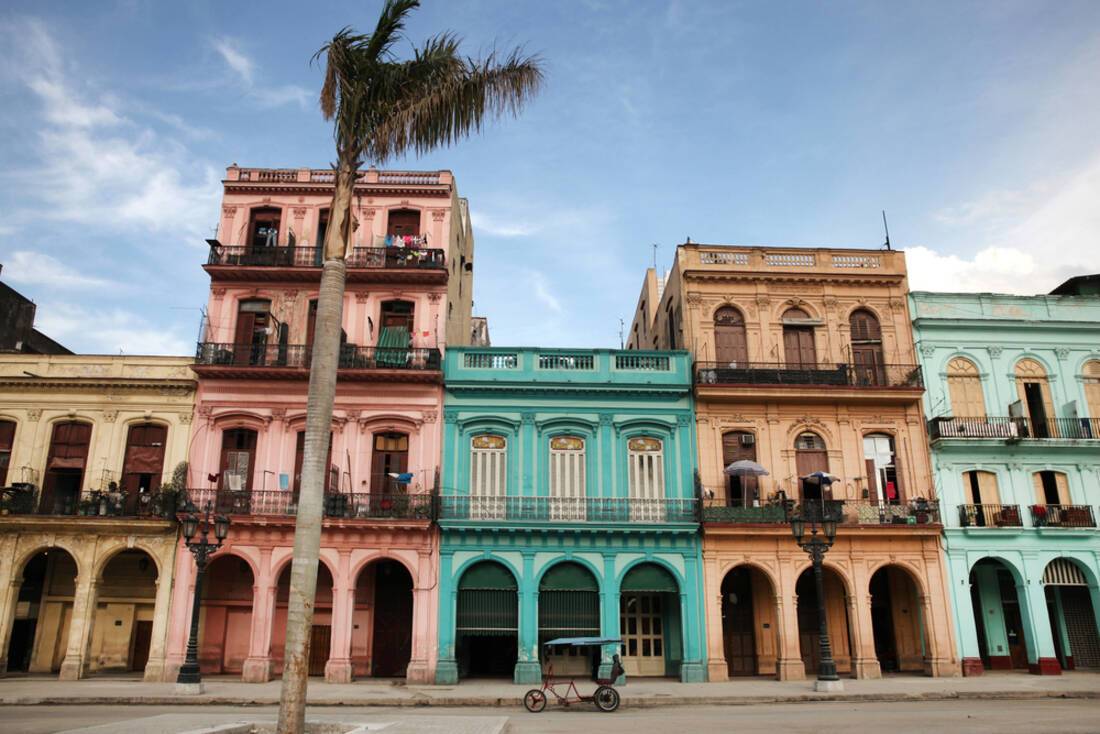 Walk along The Malecón, Havana
Havana's bustling esplanade, the Malecón, is the place to be in the evening. Stretching for five miles along the coast, you can stroll along the promenade, stop for a delicious rum cocktail and watch the world go by. On stormy days, the waves crash up against the seawall, making the promenade all the more spectacular. Claudia added: "Do take a walk along the Malecón at sunset. This is where all the locals go for a stroll and it is just nice to spot them talking, dancing to the tune of the radio they may be carrying, and relaxing.
"I also recommend El Canonazo de las 9, a ceremony that marks the closing of the gates (historically, to protect the city against pirates) and that is held every night at 9pm in La Cabana fort."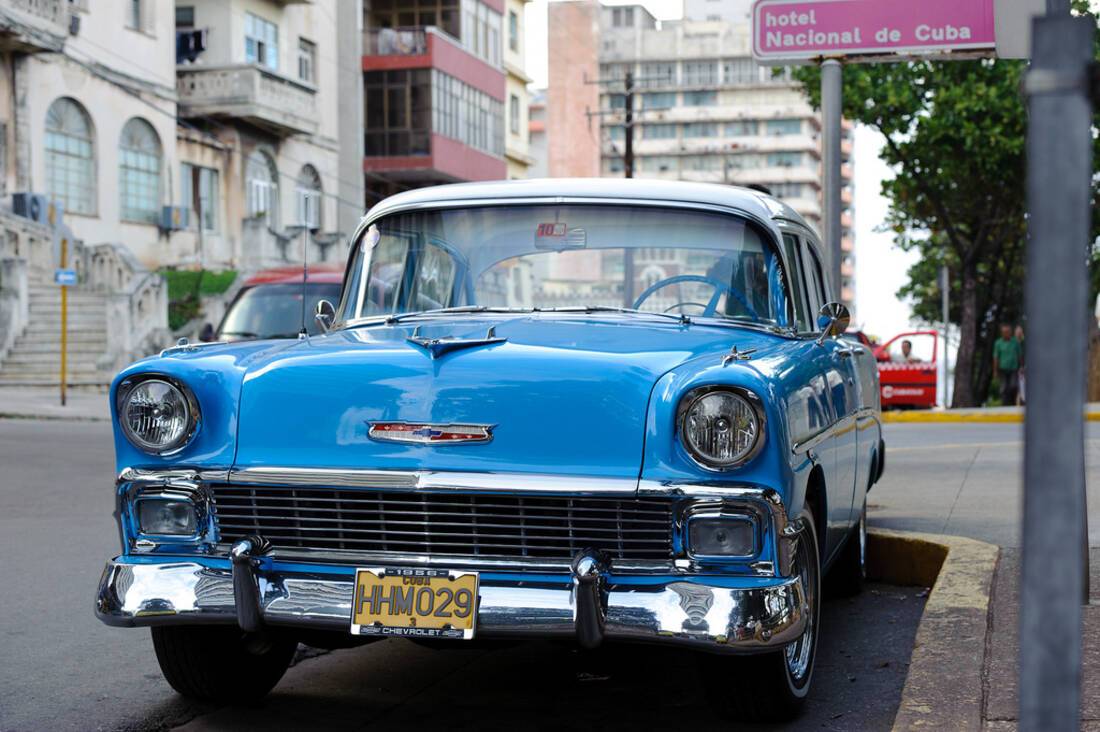 Ride in a classic Cuban car
Everywhere you go in Cuba, you'll see spectacular old American cars dating back to the 1950s. This is because the United States enforced an embargo against Cuba which ended importation of cars and car parts, leaving approximately 60,000 now classic cars in the country.
Although most of Cuba's antique cars are owned for everyday use, you can also ride in them as taxis or hire them privately to explore the city. Drivers can often be found waiting outside hotels such as the iconic Hotel Nacional and Hotel Parque Central. Alternatively you can hire a classic car and a driver to show you around.
Eat at La Guarida, Havana
Considered to be Havana's most legendary private restaurant, La Guarida is certainly one of Cuba's most authentic experiences. The traditional eatery first rose to fame when it was featured in the Oscar-nominated film Fresa y Chocolate. Inside, La Guarida is opulent. The tables are adorned with fine linen and silverware, and there is a prominent Cuban feel with paintings on the walls and live music. Dine by candlelight at this historic restaurant for a truly iconic taste of Cuba.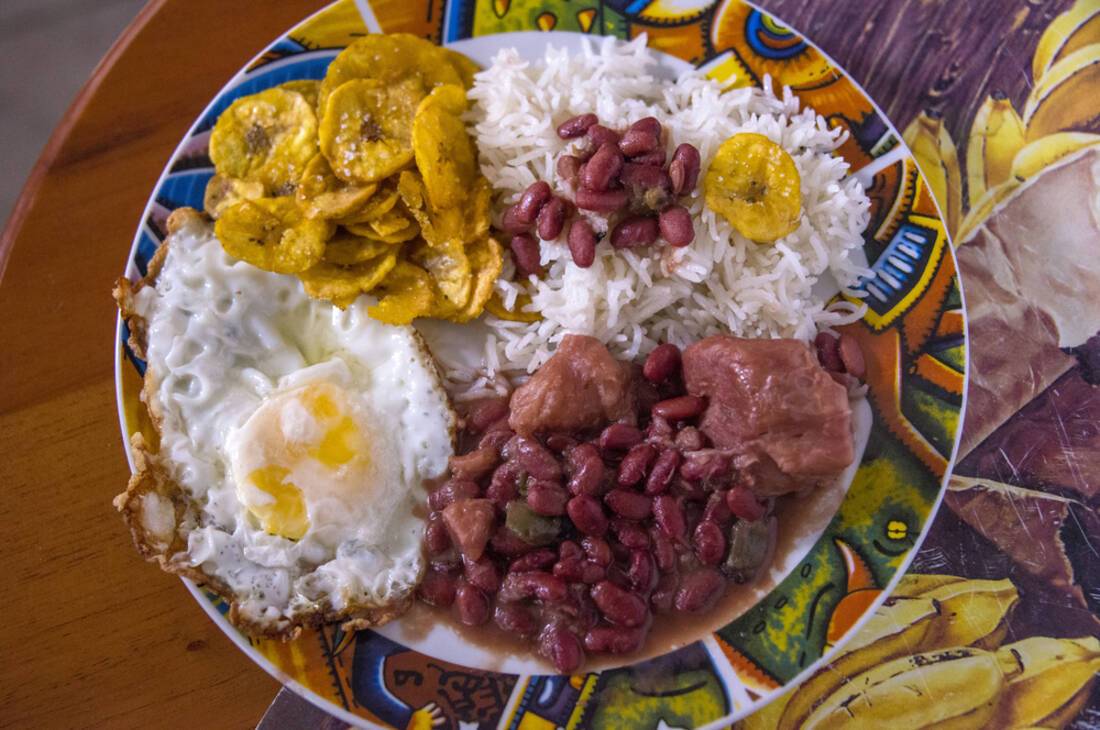 Enjoy a traditional Cuban meal
Influenced by Native American Taino food as well as African, Spanish and Caribbean cuisines, Cuban food represents a unique blend of cultures. The most typical dish consists of meat or fish, a salad, fried plantains, rice and beans. While these ingredients appear in the foundations of most Cuban dishes, there are a few unique dishes you really shouldn't miss. Try a traditional frita – a Cuban version of the hamburger with a patty of mince beef, sometimes with chorizo, topped with crispy French fries. Carnivorous visitors should also seek out the traditional pork burger. Cuban sandwiches are another firm favourite, as well as croquetas – battered, fried balls of cheese with ham. Claudia of My Adventures Across The World recommended her favourite dish: "I am still dreaming of the camarones en salsa de coco (shrimps in coconut sauce) that I had in a tiny paladar in Baracoa. They were simply delicious."
For those with a sweet tooth, Cuba's coconut pie will not disappoint. You're also likely to spot churros on the menu. Although they are most commonly associated with Spain, these delicious doughnut-like sticks are sold by street food vendors in Cuba.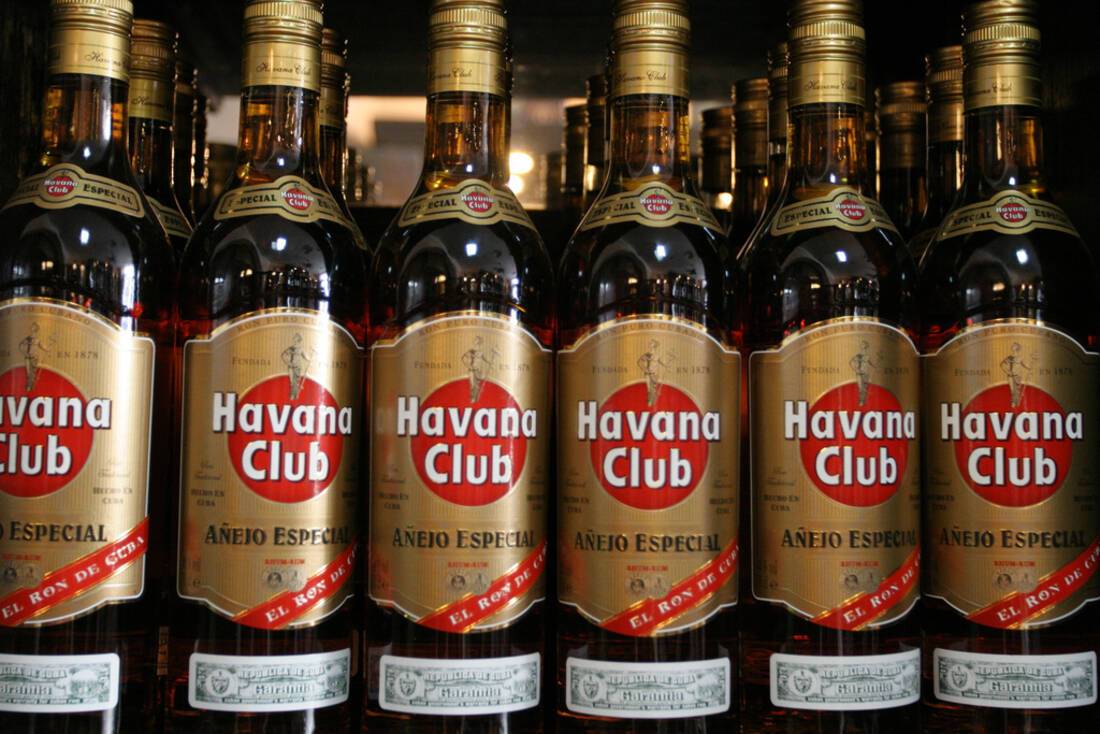 Sip some Havana rum
Rum is considered to be an integral part of Cuba's identity. Having fuelled the country's economy for decades, along with cigars, Cuban rum is precious to locals. The spirit is made from sugarcane, a crop that explorer Christopher Columbus introduced to the Americas in the 1400s. However, it's believed that the finest comes from the Caribbean, which has the most suitable climate. Cuba's fertile soil and sticky climate offer the perfect conditions for growing crops such as sugarcane and tobacco. There are eight varieties of Havana Club rum, from the Anejo 3 Anos, which is perfect for mojitos, to the Ron Santero Anejo 11 Anos, which was blended to pair with cigars.
Enjoy a daiquiri at Hemingway's favourite hangout
Floridita first opened its doors in 1817 and has since served its legendary daiquiris to many prominent figures, including American writer Ernest Hemingway. It is said that Hemingway spent many hours sitting at the bar, listening to the regulars and seeking inspiration for his stories. Here, according to Floridita, he penned his draft of For Whom The Bell Tolls. Today, you can enjoy a selection of delicious, traditional daiquiris, including the 'Pope Hemingway', with Ron Havana Club rum, grapefruit juice, frappe ice, lemon juice and maraschino.
Wander through Havana's old town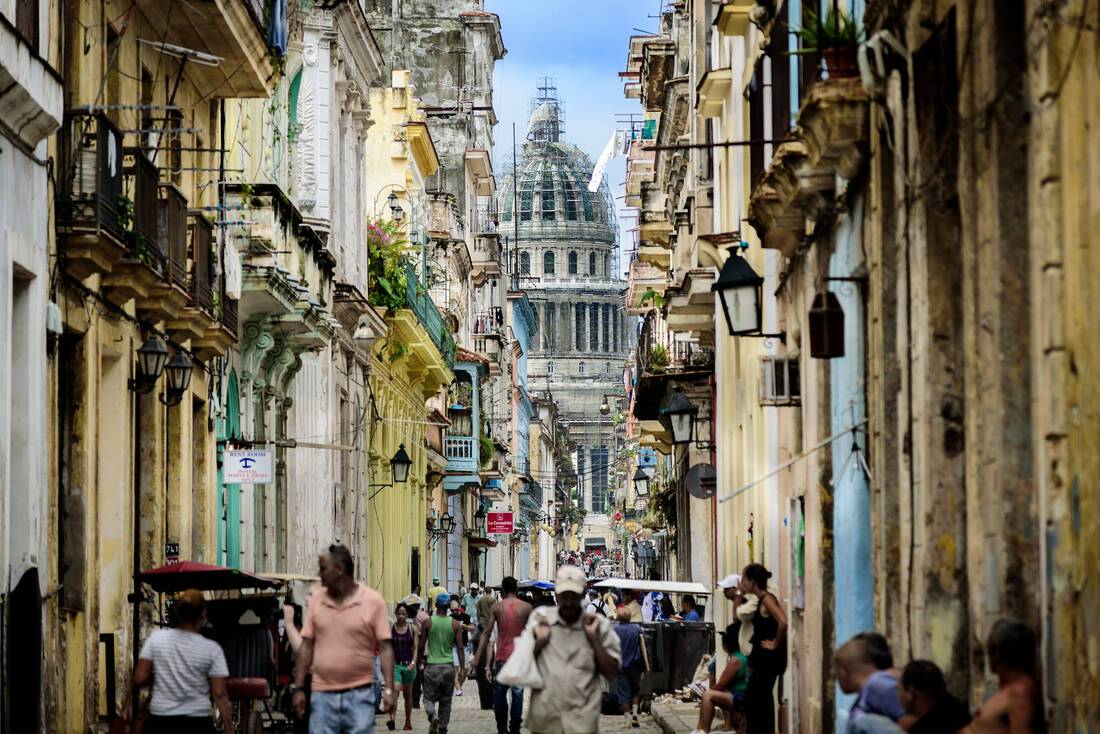 Havana veija, also known as 'old Havana', is the historic downtown of the city centre. Dating back to 1513, this part of the city has retained its character through its magnificent architecture. The UNESCO World Heritage Convention website states: "Its overall sense of architectural, historical and environmental continuity makes it the most impressive historical city centre in the Caribbean and one of the most notable in the American continent as a whole."
Historically, Havana Vieja was founded by the Spanish and it became a stopping point for the Spanish Galleons on the crossing between the New World and the Old World. The city was built in baroque and neoclassic style, resembling the Spanish city of Cadiz. Today, this is where you'll step off your Azamara cruise to explore the sights.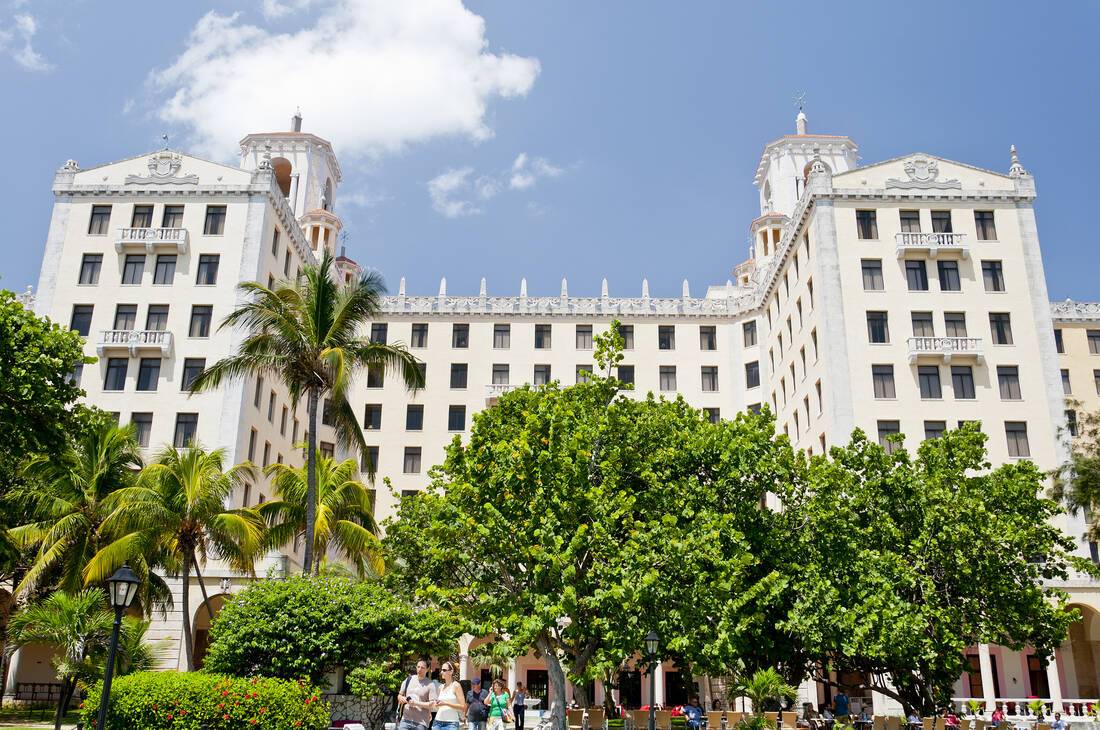 Enjoy an afternoon at Hotel Nacional, Havana
In the centre of Havana, Hotel Nacional is a grand building with a fascinating history. The hotel opened its doors over 85 years ago and has welcomed many prominent figures throughout the decades, including Fred Astaire, Frank Sinatra and Walt Disney. Hotel Nacional's traditional 1930s décor has been retained, giving guests an overwhelming sense of time and culture when they step into the building.
As well as walking in the footsteps of historic figures, you can indulge in a luxurious meal or a traditional Cuban rum at one of the hotel's many bars and restaurants. In the grounds of the hotel, you will find a more sinister part of the local history. A small museum reveals the story of the Cuban Missile Crisis where in 1962, during the height of the Cold War, the Soviet Union kept 36 nuclear missiles in Cuba pointing at the United States. This was in response to US missiles in Turkey pointing at the Soviet Union. The museum can be accessed via a system of underground tunnels beneath the hotel gardens.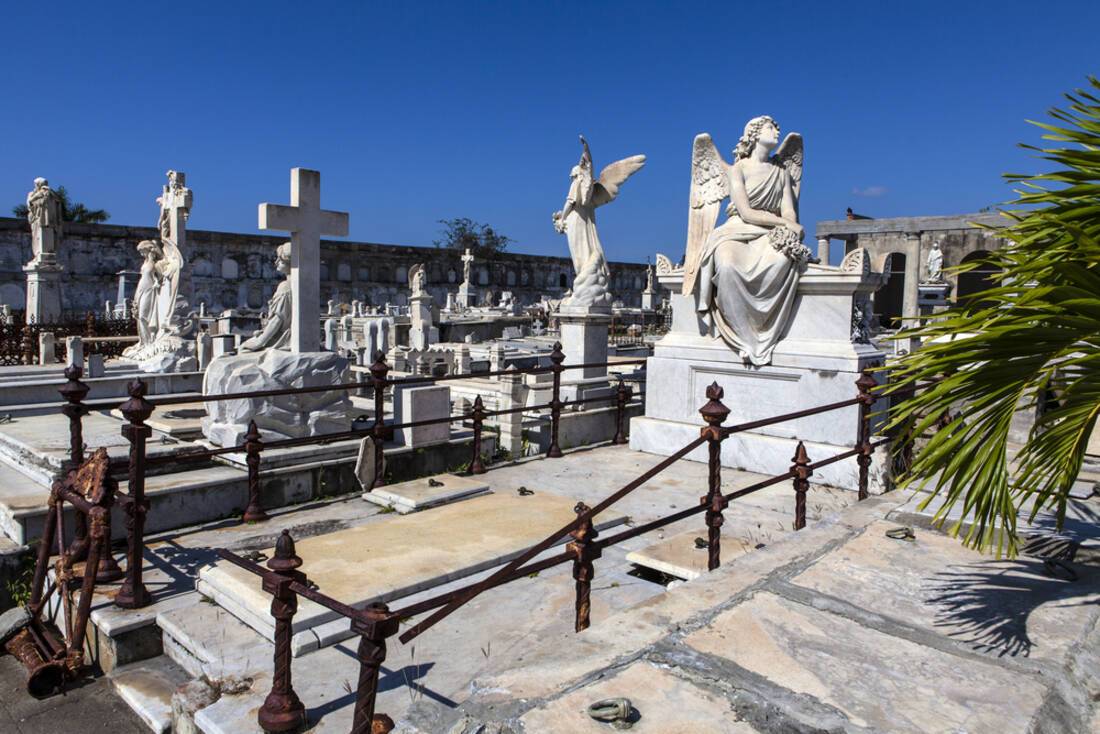 Cementerio la Reina, Cienfuegos
Cementerio la Reina, the oldest cemetery in Cienfuegos, is well worth exploring when visiting the city. It was founded in 1837 and is lined with the graves of Spanish soldiers who died during the Wars of Independence. The cemetery is truly spectacular as it is the only one in Cuba where people are buried above ground in large, ornate graves.
Try salsa dancing at one of Havana's famous clubs
In Cuba, a dance called Casino became known globally as Cuban-style salsa. All over Cuba, there are intimate salsa venues, and many locals can often be seen dancing outside bars in Havana's streets. Either visit a venue to watch live salsa and enjoy a Cuban rum, or put your dancing shoes on and get involved.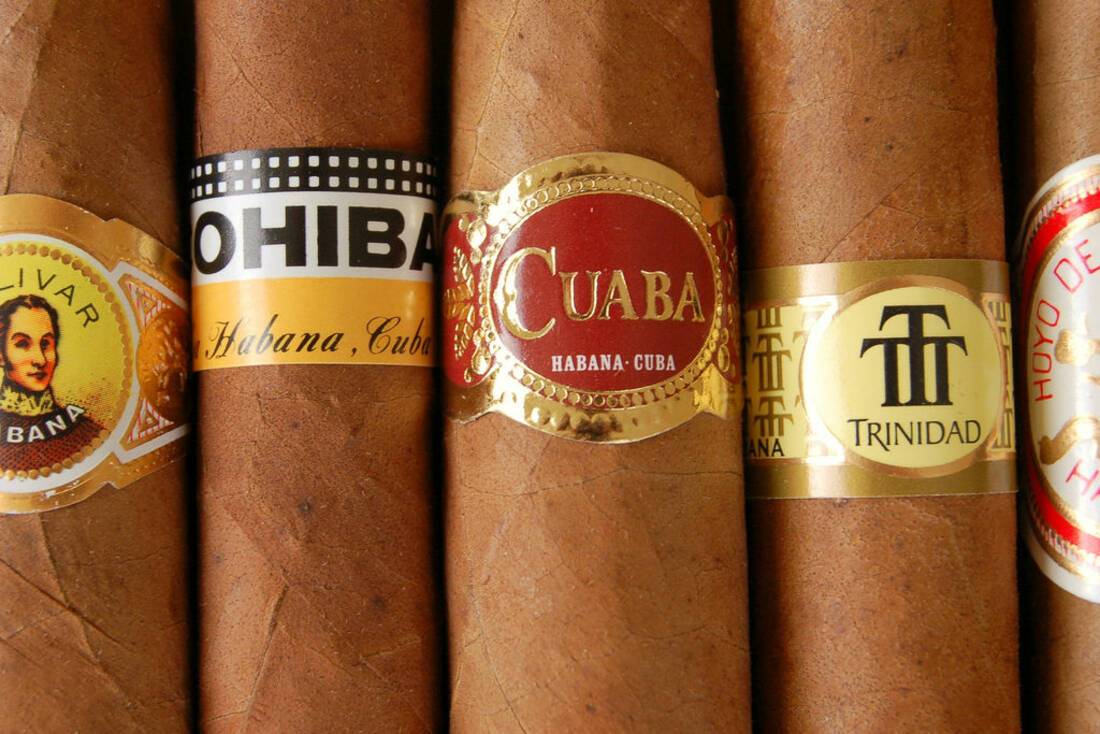 Visit a cigar factory
Cigars often come to mind when we think of Cuba. Along with rum, tobacco is one of Cuba's main agricultural products. It's believed Spanish and European sailors began smoking rolls of tobacco leaves as early as the 1400s. By the mid-16th century, smoking became popular throughout Europe, and many used pipes. In 1542, tobacco started to be grown commercially in North America. Today, cigar rolling is still very much an art associated with Cuba. They can be purchased from stalls in Havana and tourists can even visit cigar factories to learn more about the history and the process.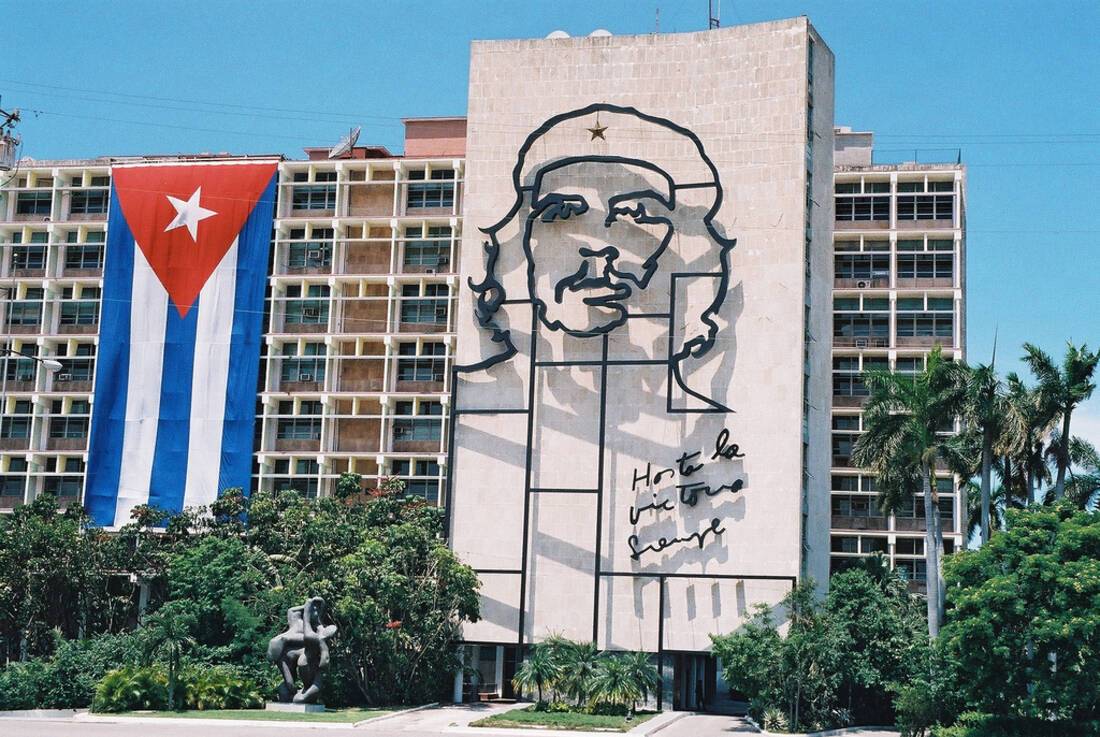 Plaza de la Revolución, Havana
Anyone interested in visiting Cuba will be aware of its history through the iconic image of Che Guevara, now a symbol of the Cuban Revolution. Visit the historic Plaza de la Revolución in Havana and if you'd like to learn more about Cuba's tumultuous past, take a look at the Museum of the Revolution.
Whether you decide to kick back with a daiquiri, salsa like a local or explore Cuba's unique history, we're sure you'll love exploring this Caribbean gem. Have you visited the country before? We'd love to hear your top tips for first-time travellers!
Image credits: Ashu Mathura, Chris Brown, vxla, Jaume Escofet, Alex Brown, Tammy Gordon, Anja Disseldorp, Class V,