Wherever you travel there is one thing that is inescapable, the food. From Africa to Asia, food is a large part of a country's culture and identity. We have hand-selected some of Lonely Planet's top countries to visit in 2018 to give you the comprehensive list of this year's best food destinations.
Chile
The first stop on our tour of the top foodie destinations for 2018 is Chile. Chilean food is a bold blend of Spanish cuisine, indigenous culture and local ingredients. With snowy Patagonia in the south and the smouldering Atacama Desert in the north, Chile's diverse climates brings a diverse palette of ingredients to its meals. As Chile is one of the world's top wine producing nations, you are guaranteed a delicious and refreshing glass to wash down any meal.
With the Andes bordering the East of the country, many locals turn to the Pacific coast for ingredients, so it's no surprise seafood is in abundance in Chile. The long coastline means the Chilean marine ecosystem is one of the most productive in the world. With warmer waters in the North and cold seas in the South, the diverse climate does not only affect the ingredients on land.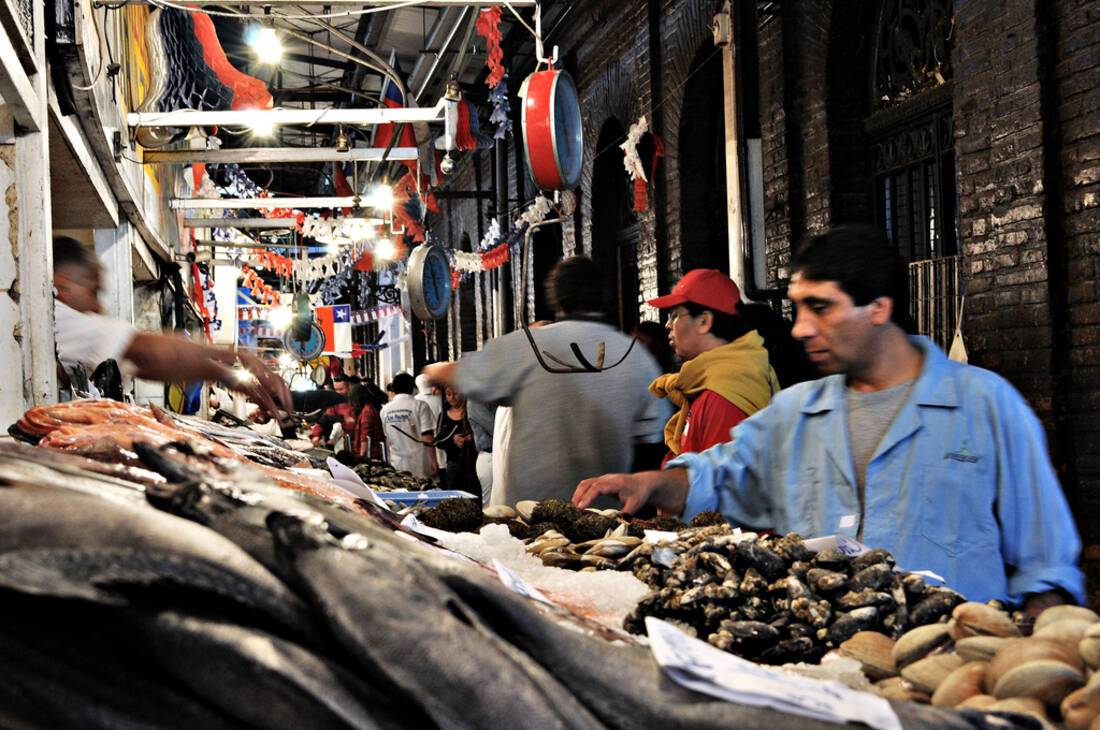 One of the best places to experience the exquisite seafood is at Mercado Central Market in the country's capital, Santiago. Mercado is an excellent place to experience the freshest local ingredients, with stalls selling everything from seafood to fresh fruit. The market is a must-go for anyone who is looking to indulge in food stalls and local specialities, whilst enjoying the culture of the country around them.
Portugal
Far more than just pastel de nata and Piri Piri chicken, Portuguese cuisine is overwhelmed by Mediterranean influences, intense spices and Atlantic seafood. The dishes served in Portugal pay homage to their native roots, but also take influence from their long-standing trade routes.
From awaking in the morning to fresh sugary pastries to watching the evening sunset with a rich, warming seafood dish, Portuguese meals have remained a mystery to those outside its borders, until now.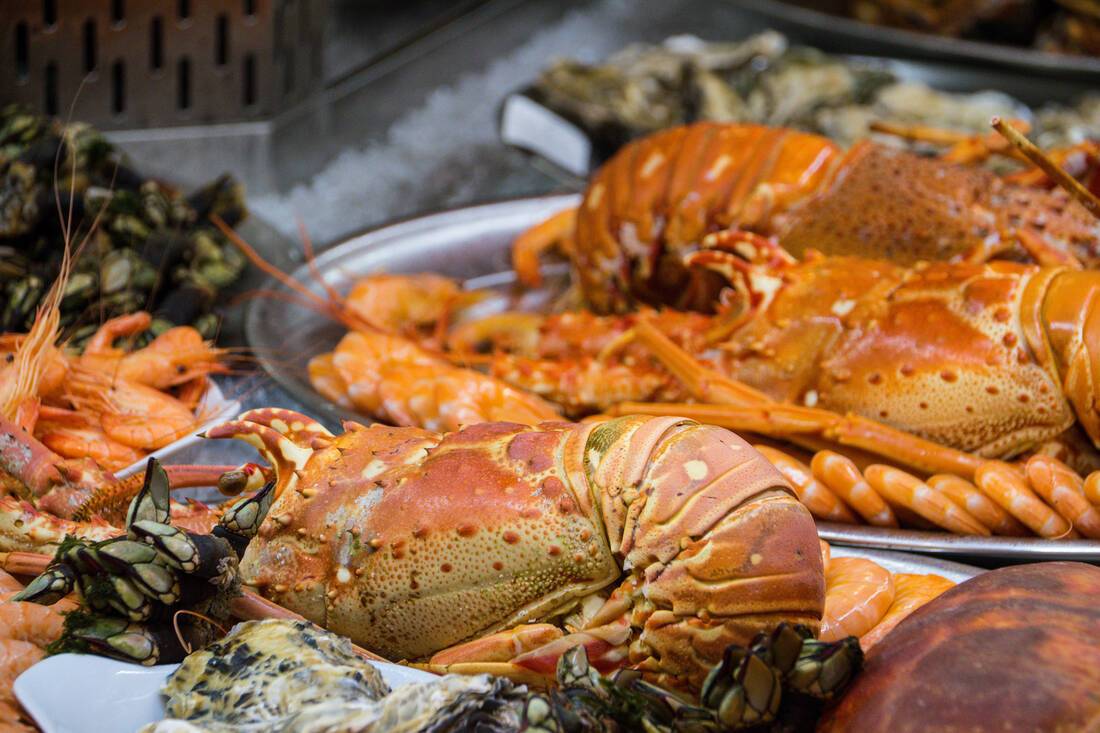 Maria Dias, a self-confessed Portuguese foodie, better known as one half of The Portuguese Diner and writer of 'Taste Portugal, 101 easy Portuguese recipes' spoke to us to tell us why she believes Portuguese cuisine is some of the best food in the world and why it is so unique: "Portuguese cuisine is one of the best in the world because of its notoriety of having a healthy Mediterranean diet consisting of fresh farm to table ingredients consisting of vegetables, seafood, beans, grains, cheeses, and olive oil. It also ranks high as having the most seafood consumption in the world due to its vast coastline along the Atlantic making it a seafood lover's dream!"
"Portugal has a unique cuisine from others in the world due to its geographical position on the coastline of the Atlantic. From its seafood to the lush Douro Valley and Alentejo which brings us some of the best wine in the world, and to the Northern Minho and Alentejo regions which produce the 8th most olive oil in the world. You can almost say that the country is self-sustaining when it comes to its food."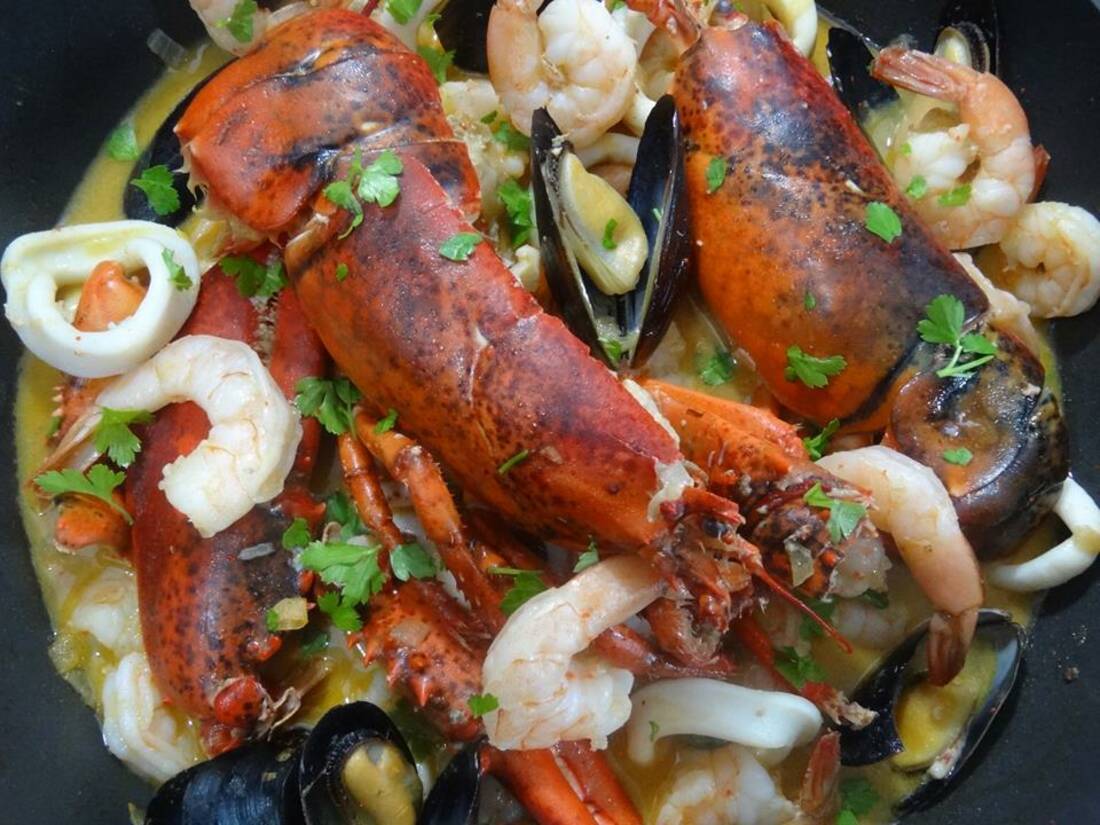 Maria shared with us her favourite Portuguese dish: "My favourite Portuguese dish is shellfish stew which consists of lobster, shrimp, and scallops all in a delicious wine and butter sauce." Maria's own shellfish stew is pictured above.
Mauritius
For a tiny island, Mauritius boats a powerful culture of food, inspired by influences of its diverse population. With strong bonds to French culture, a lot of the food in Mauritius is inspired by French cuisine, but you can also feel strong influences from Creole, Chinese and Indian culture. This diverse background has led to create dishes that are laden with the fresh fruits and vegetables that grow abundantly around the tiny island. Mauritian food is a fusion of cultures, and even down to the Victoria pineapples cut fresh on the hot sand beaches, every mouthful will show the local produce as some of the best in the world.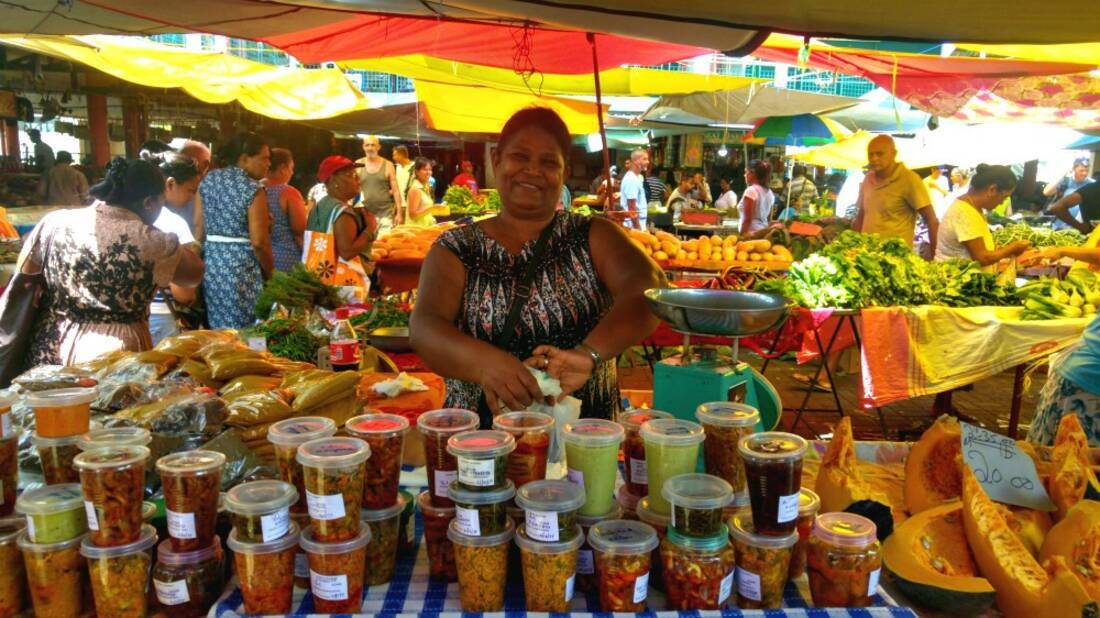 Marie-Christine, blogger at Mauritiusinsideout spoke to us about what makes Mauritian food so special: "Mauritian food is love at first bite! Indians, Chinese, French and Creoles have contributed their style and spices to our food history and culture. Each community has borrowed, exchanged and mixed their traditional ingredients. A typical Mauritian creole dish is a perfect blend of flavours: On one plate you could have salted fish, coconut chutney, peanut butter rougaille, lentils, mixed vegetable pickles, river-weeds infused with tamarin served on a bed of Basmati rice with some chillies of course. The result? A feast for your palate."
Marie-Christine shared with us what her favourite dish is: "My favourite Mauritian dish is fish 'Vindaye'. Easy to prepare and healthy."
South Korea
Falling between large ancient civilisations like China and Japan can be hard but South Korea defends its own culture passionately and boasts world-famous cuisine. Asian cuisine has long been popular worldwide, but, thanks to delicacies like Kimchi and Bibimbap, Korean food is coming into its own and has found its place in kitchens and restaurants globally.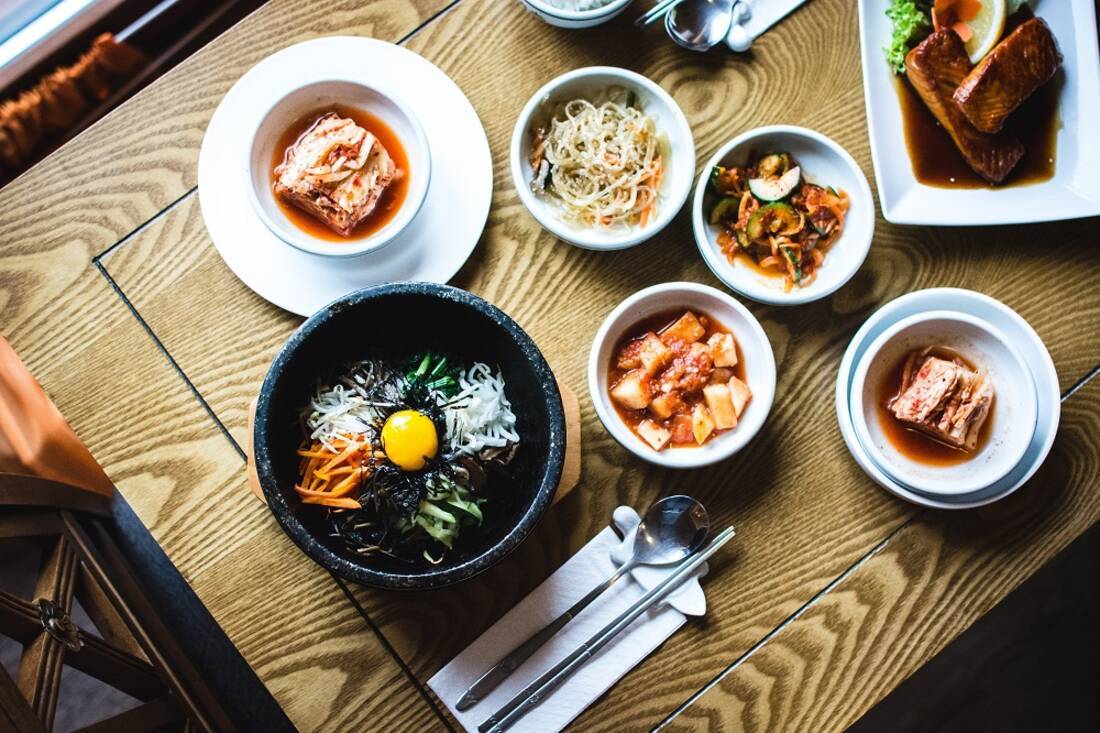 Although a small country, South Korean cuisine packs large flavours. Their unique gastronomy is profoundly seafood based, and it is said that South Korea even harvests more than 90% of the world's seaweed consumption. Side dishes are a thing of pride around the nation, they are more than just accompaniments, they are status symbols. Korean BBQ is the king of Banchan (side dishes), which sees the meat element of the meal often being cooked at the table, surrounded by complimentary Banchan.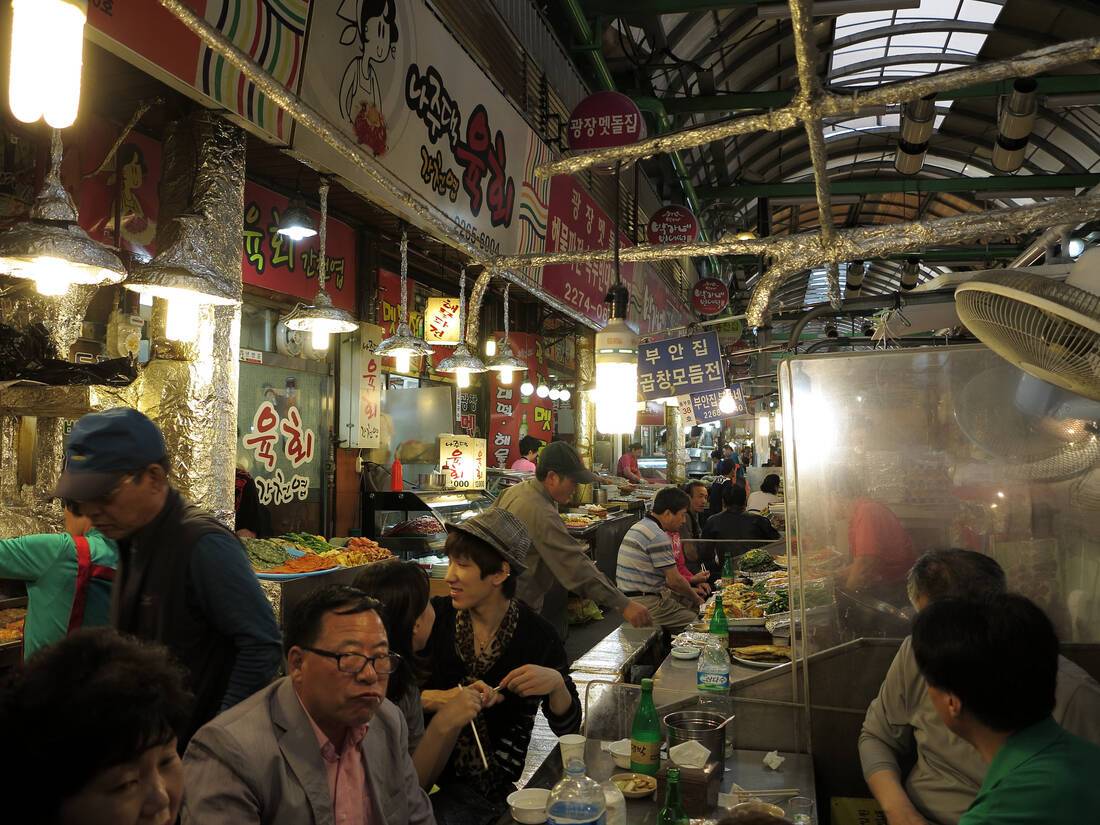 Street food is a large part of South Korean culture and walking around the busy streets you'll never find yourself too far from food stalls serving up all wonder of delights. The fusion foods available on the streets can bring a new twist to your home comforts or show you things you have never even seen before. From Hotteok, a Korean donut, to Korean-style tempura, Twigim, the foods are made to attract all of your senses, and they sure will.
China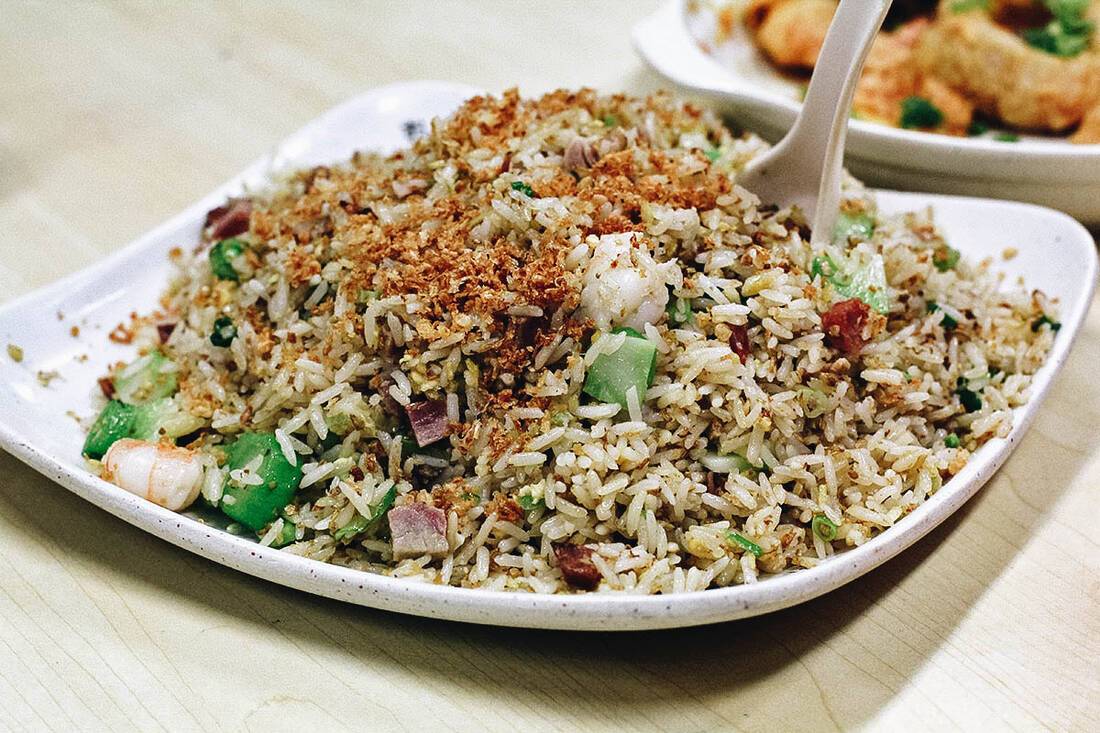 Staying in Asia, our next stop is China. It's no understatement to say the cuisine is a major part of Chinese culture. Variations of Chinese food have appeared around the world, but nothing holds a ticket to what you can get in China. Chinese food is an infusion of flavours, a feast for the eyes as well as the mouth, Chinese cuisine is food for the soul.
Even around the nation, there is a myriad of different cuisines, with various provinces bringing their own local produce and ingredients into their dishes. Street food is an important part of Chinese cuisine, the meals you can find down the winding, narrow streets can be some of the best food you have ever had.
Don't just take our word for it, JB from Will Fly for Food explains why he is also a big believer in Chinese cuisine: "For me, Chinese cuisine is one of the best in the world for three reasons. One, it's very flavourful. Being Asian, I enjoy food that isn't shy on taste and Chinese cuisine always packs a punch. Two, it's incredibly diverse. Like India, China is a vast country with so many different regional cuisines that you can spend a lifetime exploring all its flavours. And three, it's meant to be shared. One of the things that excites me most about eating at Chinese restaurants is ordering multiple dishes. At a Western restaurant, you'll typically order one appetizer and a main course, maybe a dessert. But at Chinese restaurants, you eat family-style so it's common to taste 5-6 different dishes at one meal, maybe even more!"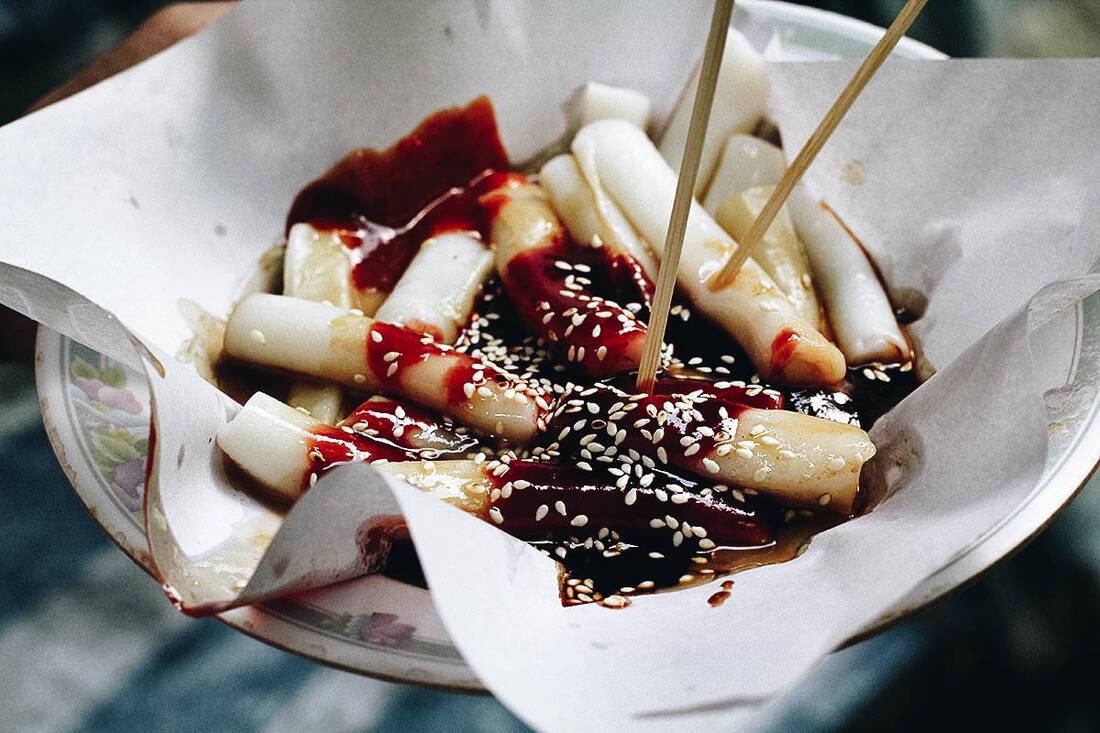 JB also recommended his favourite Chinese dishes: "My favourite food in the world is sushi so it follows that my favourite Chinese dish is the dumpling. I like bite-sized dishes with plenty of variety which is probably why I like dim sum so much. I've never met dim sum that I didn't like, but my favourite would have to be Sheng Jian Bao. It's a Shanghainese-style soup dumpling similar to Xiao long bao, but pan-fried. "
South Africa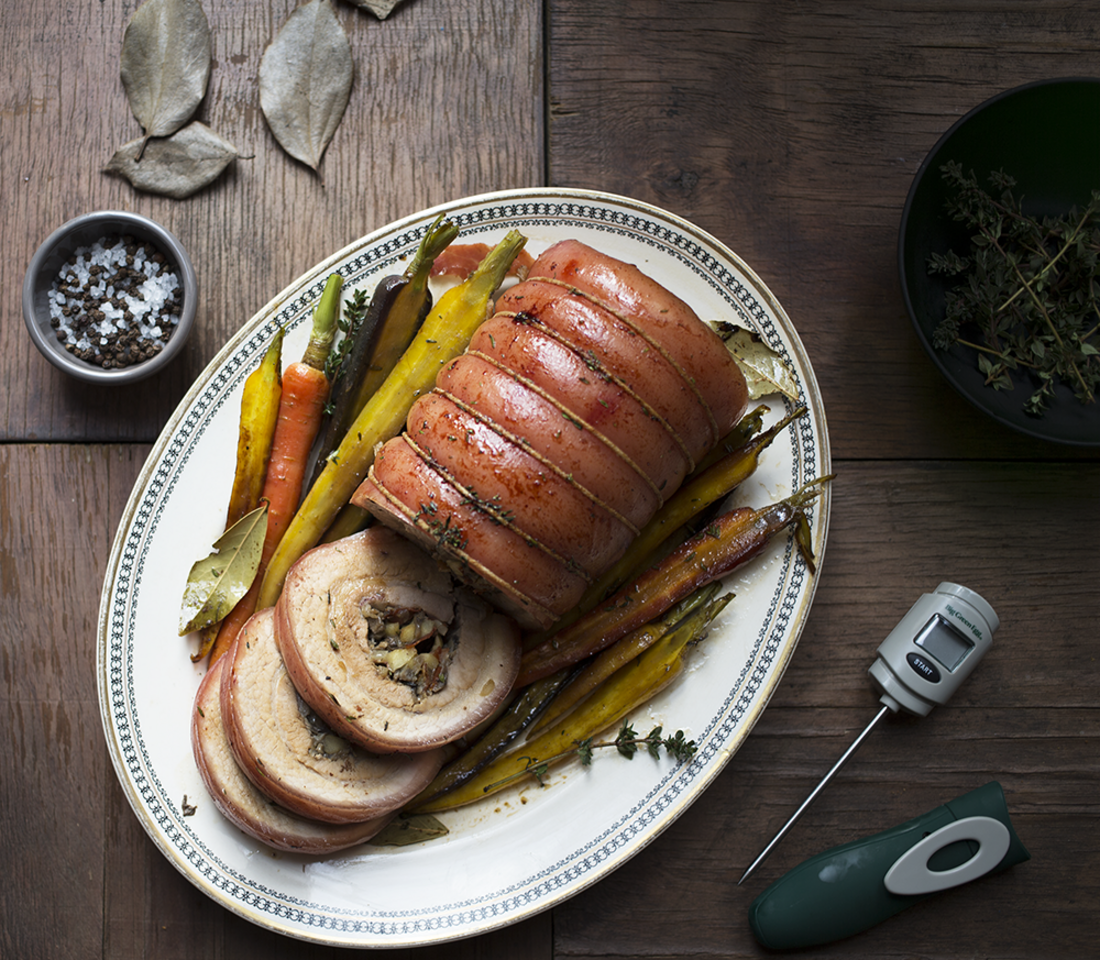 The final stop on our tour is South Africa. With influence from the native people, and European inspiration, South African food can entice your senses. South Africa has an incredibly varied range of local meats and produce, and you can find yourself eating things you never dreamed of eating back at home.
The South African menu is somewhat of a carnivorous one, but the rolling hills and sun means tropical fruits such bananas, avocados and mangoes and vegetables such as the African green marog bring a diverse selection of local ingredients to the dishes.
Anina Meryer, food blogger, photographer and owner of Aninas Recipes spoke to us about why she is so passionate about South Africa's cuisine: "South Africa is such a culturally diverse country, and with that comes a rich and long history with food. Not only do we have delicious traditional foods, dishes and recipes handed down from generation to generation, but we also boast some of the best chefs in the world. The great thing about SA's food evolution is that the top chefs invents and creates dishes true to our nation and our traditions, it's always refreshing to try new and modern dishes, with tastes and elements from yesteryear."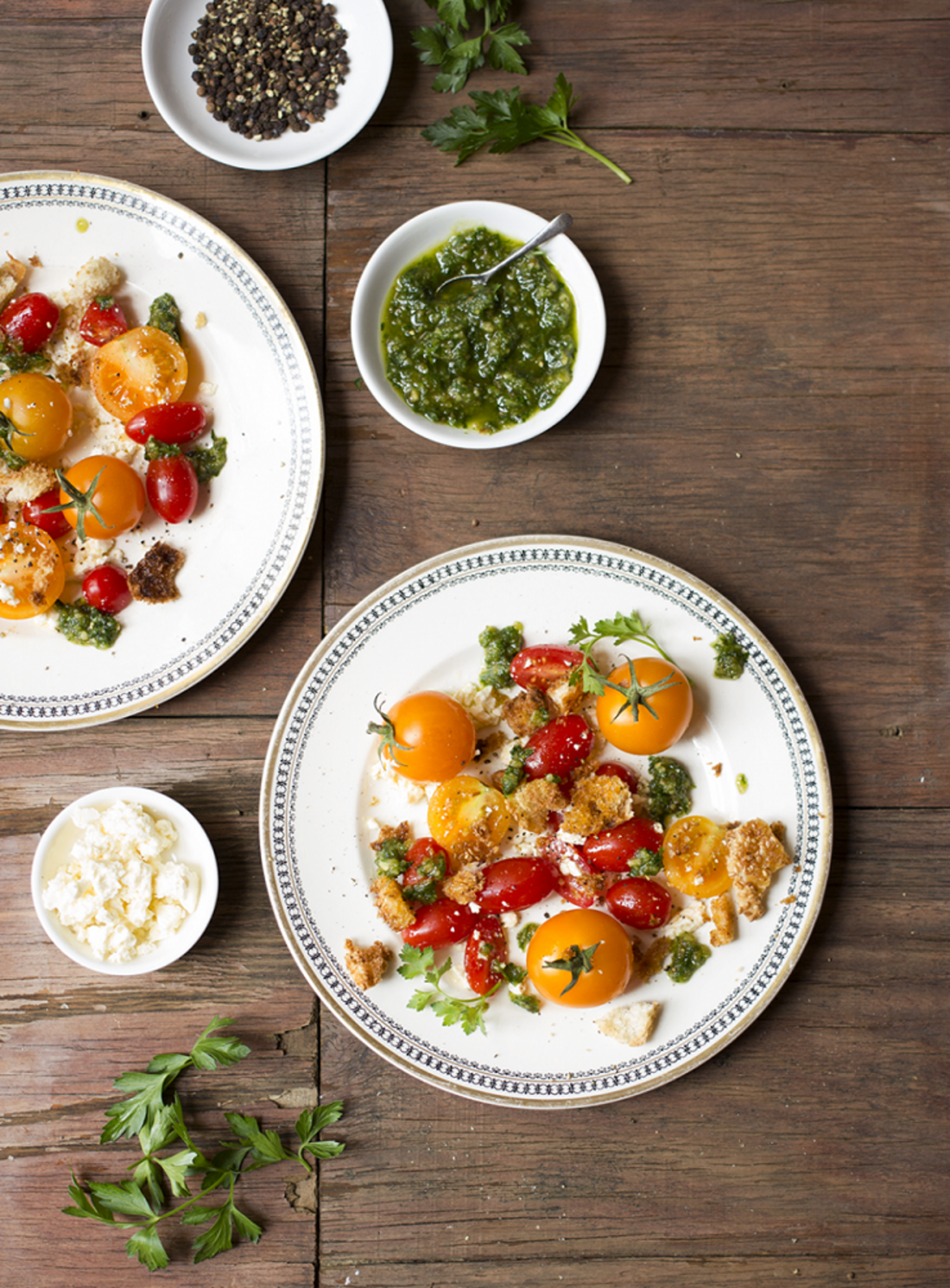 Anina also recommended some of her favourite dishes: "My favourite South African dishes are Milktart, Vetkoek, Bobotie, Curry and Rice, oh and don't forget the Malva Pudding!"
Now, with so many options the only problem is where do you start? Whether you are looking for the hustle of South Korea or the laid-back ambience of the Portuguese hills we have plenty of last minute cruises so you (and your appetite) can conquer the world.
Image Credit: Davidlohr Bueso: Flickr, Maria Eklind: Flickr, Portuguese Diner, Mauritius Inside Out, Jakub Kapusnak, Feline Dacat: Flickr, Will Fly For Food, Aninas-Recipes.