Have you been dreaming of booking a holiday, but keep putting it off? Perhaps you've always wanted to go on an around the world cruise? With so much going on in our everyday lives, it's easy to see how plans can fall by the wayside. But it's important to take time to achieve your goals and broaden your horizons through travel.
We spoke to a range of experienced travellers to find out what kickstarted their desire to travel, which quote they find most inspiring and for their top tips for those planning their trip of a lifetime.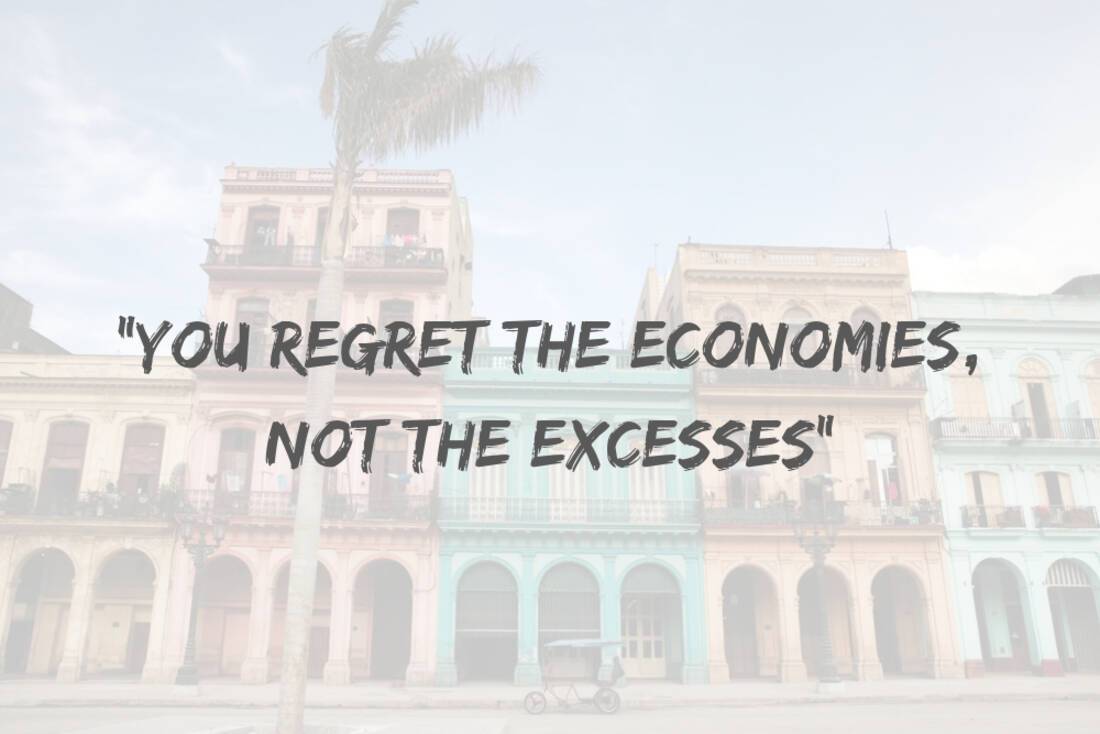 "The philosophy I keep at the back of my mind is 'you regret the economies, not the excesses'," said Heather of Heather on her Travels, "so if there's an exciting travel experience or opportunity that comes along it's better to jump at it as you rarely regret it.
"I think I got the bug as a child when my parents would take our family camping all over Europe. Apparently, I was always the one tagging along to the tour group so that I could listen to what the guide had to say. My parents sometimes get out the family photo album and remind me of the places we visited and then I try and go to the same spot and recreate the same photo.
"I love getting to know the culture of a place, what makes it unique and special, which for me is a combination of understanding the history, tasting the food and meeting the local people."
Top tip for planning your trip of a lifetime: "Once your plans are in place and you are on the trip, try and enjoy each experience and savour every moment, talk to local people as much as you can and take every opportunity to discover what makes each place special."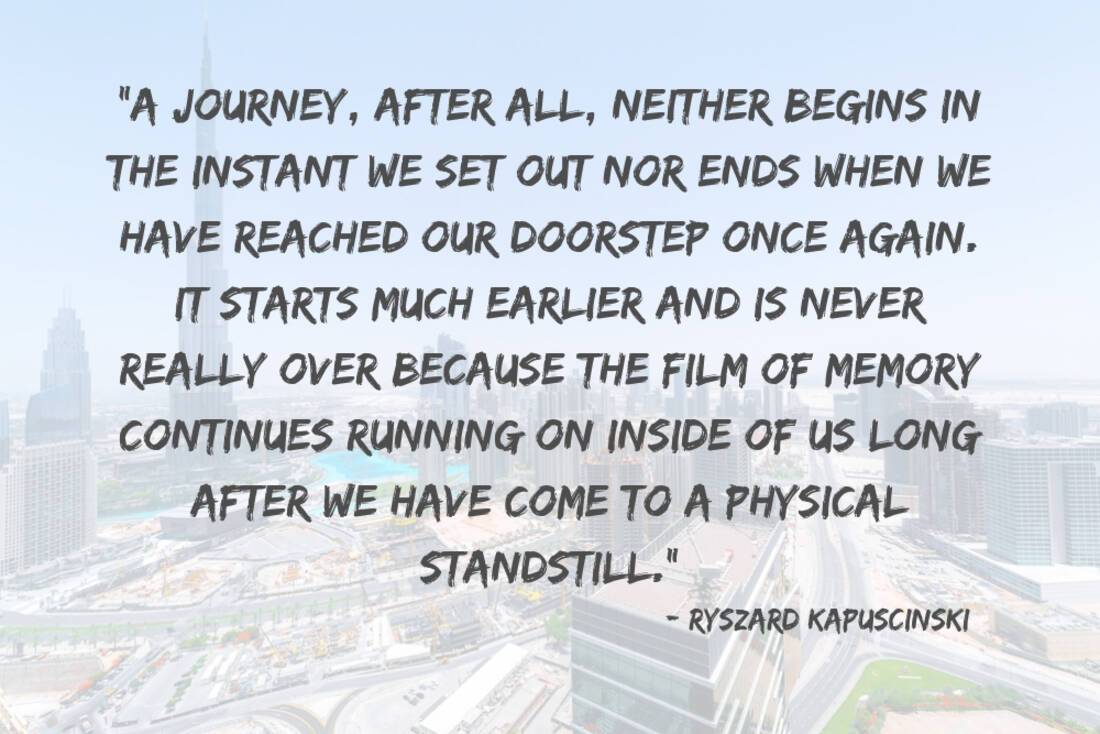 Margherita Ragg been travelling with her partner Nick for more than a decade and documents their travels on their blog, The Crowded Planet. We asked Margherita what kickstarted her desire to travel: "My paternal grandfather was a great traveller and spent 5/6 months each year in Asia. Growing up and seeing his house full of wonderful treasures that he brought back from his journeys definitely made me curious about the world, and one of his presents (a book with flags from all over the world) is still one of my most prized possessions.
"I think travel definitely made me more open-minded, by exposing me to viewpoints very different from the ones I was familiar with for the first 20 years of my life. I hope that travelling more I will develop further as a person, by getting in touch with people and ways of life I don't yet know. After all, we never stop learning."
Top tip for planning your trip of a lifetime: "I would say, go with an open mind and an open agenda. Oftentimes, chance encounters are the best ones, and you'll find that places and people are not what you expect - and I don't mean necessarily in a good or in a bad way. Imagine your journey as a blank book and aim to write a page each day as you move from place to place."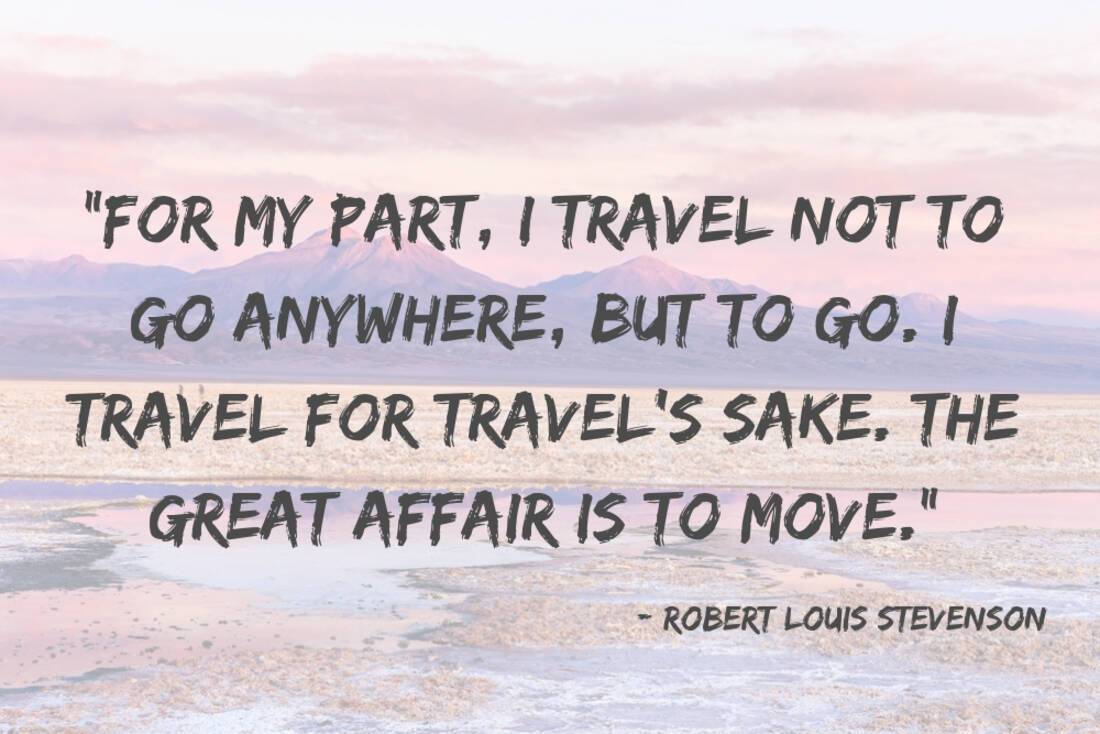 "This quote inspires me in seeing the world from a different perspective," said Fie of Travel Chameleon. "It encourages me to move forward and experience things that are beyond my comfort zone.
"When I was 8 years old, my parents took us on a road trip across the USA. We went to different states and ended up in Quebec City, Canada to see the Niagara Falls. It was an amazing experience as a kid. They opened up my eyes to a world of possibilities and exploration.
"A lot of people feel afraid to go out from their own country or city even due to various factors such as budget and safety. My aim is to share with them to just go, even if it means to visit the next city or town. Travel has allowed me to adapt easily to the local environment."
Top tip for planning your trip of a lifetime: "Prepare a plan, have an open mindset and absorb all the experience!"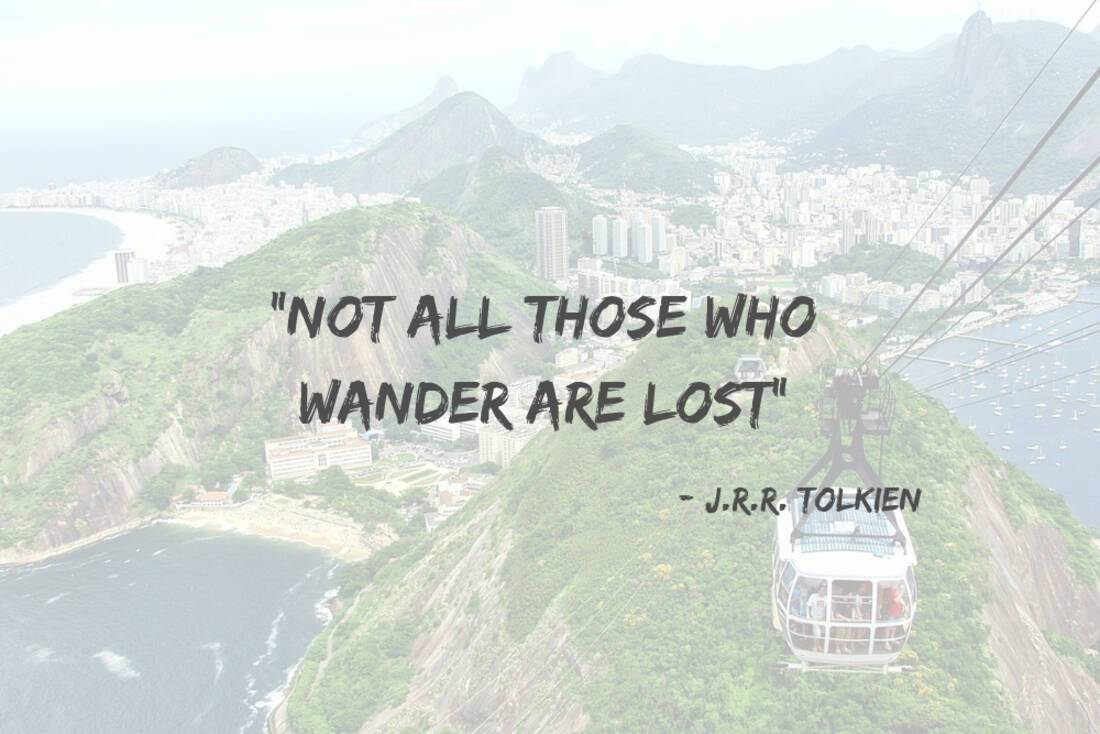 "I've always loved this quote by J.R.R. Tolkien," said Chloe of travel blog Wanderlust Chloe. "I love exploring, and while some people thought I was mad leaving a good job to see the world, I think it made me a more driven and infinitely happier person in the end!
"I'd always loved seeing new places. When I was in my early twenties I went on solo travel trips to Mexico, Brazil and Argentina. My friends were at different stages and preferred different styles of holiday. I loved that I went away and came back with so many stories, memories and a greater understanding of our planet. In my late 20s, I got a bit fed up by my lifestyle in London. I was working 24/7, not reaping great rewards and starting to lose my confidence. I decided to quit and travel for a bit and it was the best thing I ever did! Obviously, my blog began as a result of that decision too. I'm so pleased I made the change, especially as it was a very brave one!
"Every time I travel I feel like I learn more about myself and the world. I've definitely become better at problem-solving, developed interests in history and architecture, know more about international cuisine and grown in self-confidence too.
"I'm excited to inspire others to do the same now too! I've had messages from people who have visited places I've recommended and literally followed in my footsteps (and had a great time!) Those moments make my work so rewarding!"
Top tip for planning your trip of a lifetime: "Just go for it! Throw yourself in. Friends may tell you to save your money, be sensible, or not to quit the day job. I can honestly say, if you're able to, just go for it! You'll regret it if you don't, and it might be the greatest decision you ever made!"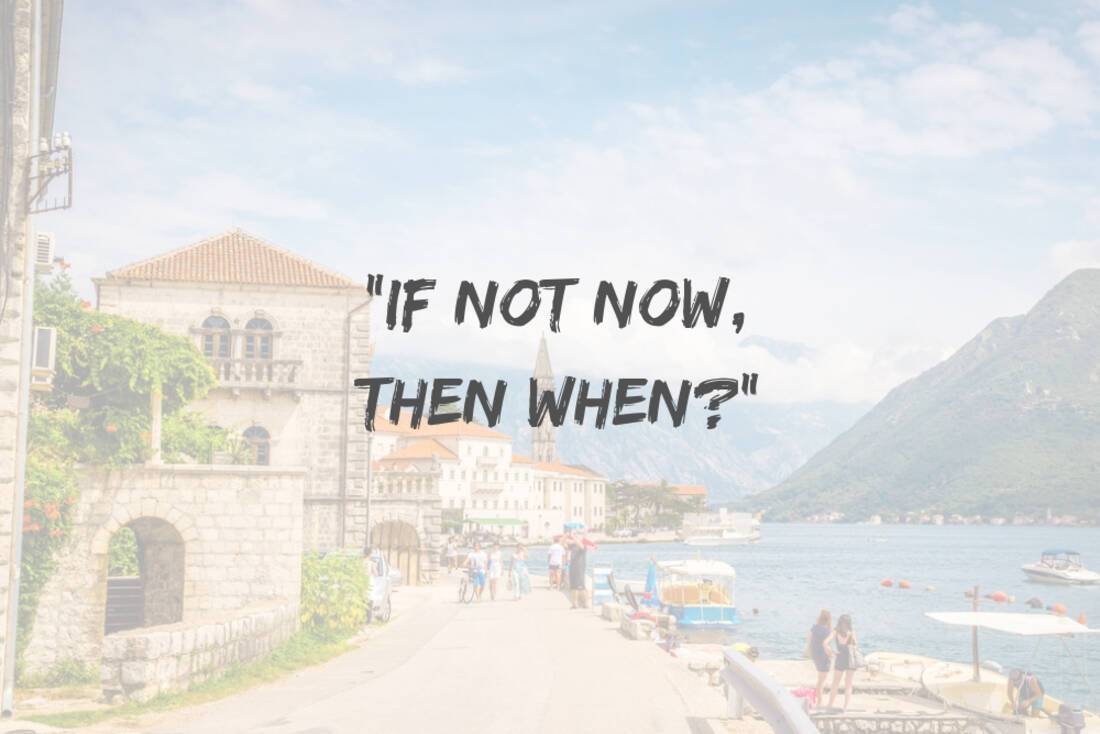 Marie of travel blog Miles of Happiness travels with her husband G and son, Noah, and describes her family as 'a serial expat family passionate about outdoors, arts and travelling'. She has lived in France, Indonesia, Paris and is now settled in Hong Kong. When we asked Marie what kickstarted her desire to travel she said simply, "I realised that life is too short to be bored", and that she hopes to "feel alive, every day" while travelling the world." From trekking the Himalayas in Nepal to skiing in Japan, Marie and her family have an extraordinary life and continue to explore new corners of the world."
Top tip for planning your trip of a lifetime: "Do it now. Tomorrow is not a day of the week. Set a deadline. That's my advice number 1. And stick to it."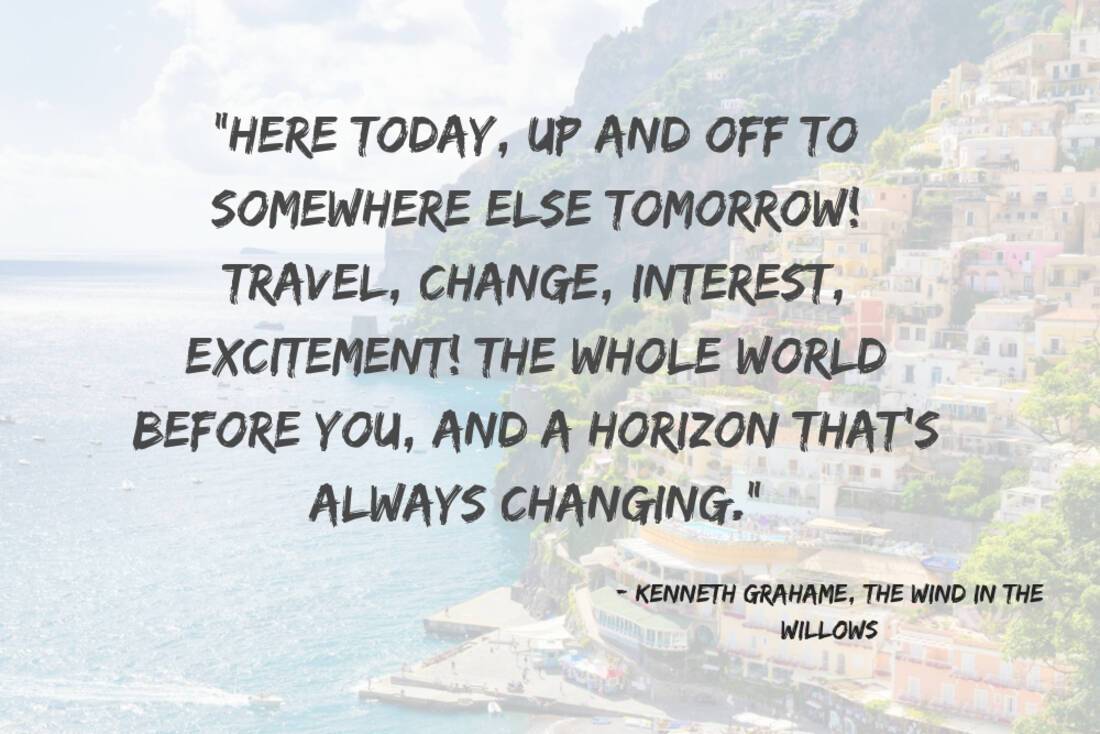 Jennifer of travel blog Just Chasing Rabbits told us she and her husband had not travelled much before they got married. "Our families had taken the normal vacations to the beach, to amusement parks etc. but never more than a road trip - definitely not to another country," said Jennifer. "When we got married in 2004, we had a quick honeymoon in New Orleans and then ventured to Disney World and Hollywood the next year. We quickly realised that we are fantastic travel partners and began to explore more of our country (as well as others) as our confidence and curiosity grew. We've found that with every trip we take, it only makes us want to travel the world more, to see more, learn more and experience more!"
We asked Jennifer what she hopes to gain from exploring the world: "Curiosity should really be my middle name. We love learning about the world and different cultures, meeting new people, and seeing landscapes, customs, and even creatures we've never seen before. I believe that travel is a fantastic way to open your heart and mind to the world, to see things from the perspective of others, and to develop a love and empathy for the world beyond your own backyard."
Top tip for planning your trip of a lifetime: "Remember balance. With any trip, big or small, balance is always incredibly important. Plan sightseeing so that you have a bit of downtime to relax and enjoy the new surroundings (or take a nap!). Be sure to take plenty of photos to remember your adventure, but also put away the screens and get out from behind the lenses to live in the moment and soak in the details. Do research to save your money on flights, hotel rooms, rental cars etc. but buy a meaningful souvenir, try food you've never tried before, or go on an incredible excursion. This give and take will make any trip a million times better (and easier!)"