Going on a cruise is a great way to experience the world; from seeing new places and indulging in delicious food, to enjoying activities onboard and relaxing by the pool. However, there are some rookie mistakes newbie cruisers can find themselves committing.
So, we have spoken to seasoned cruisers to find out their top tips and advice so that you can enjoy your inaugural voyage stress-free.
Research ports of call and destinations
Passengers have the choice to disembark at various ports of call during some cruises. This can give you the perfect chance to explore new places for a period of time before the ship continues its journey.
Kayleigh from Candy Floss & Dreams is no stranger to a cruise and has enjoyed trips to a variety of places including Bruges and the stunning Norwegian Fjords: "Cruising was a completely new experience for me and my family and I usually do quite a lot of research before travelling. However, I wish I had investigated our destination a bit more and found out about local transport routes such as the metro, bus links and trains just so we could get around a bit more. Sometimes you may only have a few hours in port so planning what you're going to do and getting the times right is essential as you need to get back to the ship on time."
We also asked Kayleigh why she thinks cruises are a good holiday choice: "I personally love no-fly cruising because it is so simple. I love that once you're on the ship you're on holiday and you can start navigating the ship pretty much straight away, or at the very least after the health and safety announcement. It's also nice to be able to visit several countries in one trip. It can give you a great taste for a country that you might consider going to for a longer holiday in the future."
Where possible, use the stairs instead of a lift
The last thing you want to be doing is wasting precious time getting into a lift to take you to a different floor of the ship as Emma Drew explains: "The biggest mistake I made on my first few cruises was to try and use the lifts on the way to dinner and evening shows. With almost everyone onboard trying to get to the same location the lifts can get extremely busy and you can be waiting a while. It is a great chance to stretch your legs and burn off some of those buffet breakfasts and lunches by using the stairs."
Emma went on the explain why she enjoys the cruise experience so much: "Cruises offer fantastic value for money once you take into account what it would cost you to travel to various destinations individually, your accommodation and your food, that's before you even think about the onboard entertainment you can enjoy. Cruises offer something for everyone, from children to grandparents and everyone in between. As a child-free, married couple in our 30s, we love the relaxation that cruising has to offer us."
Think about what upgrades or extras you want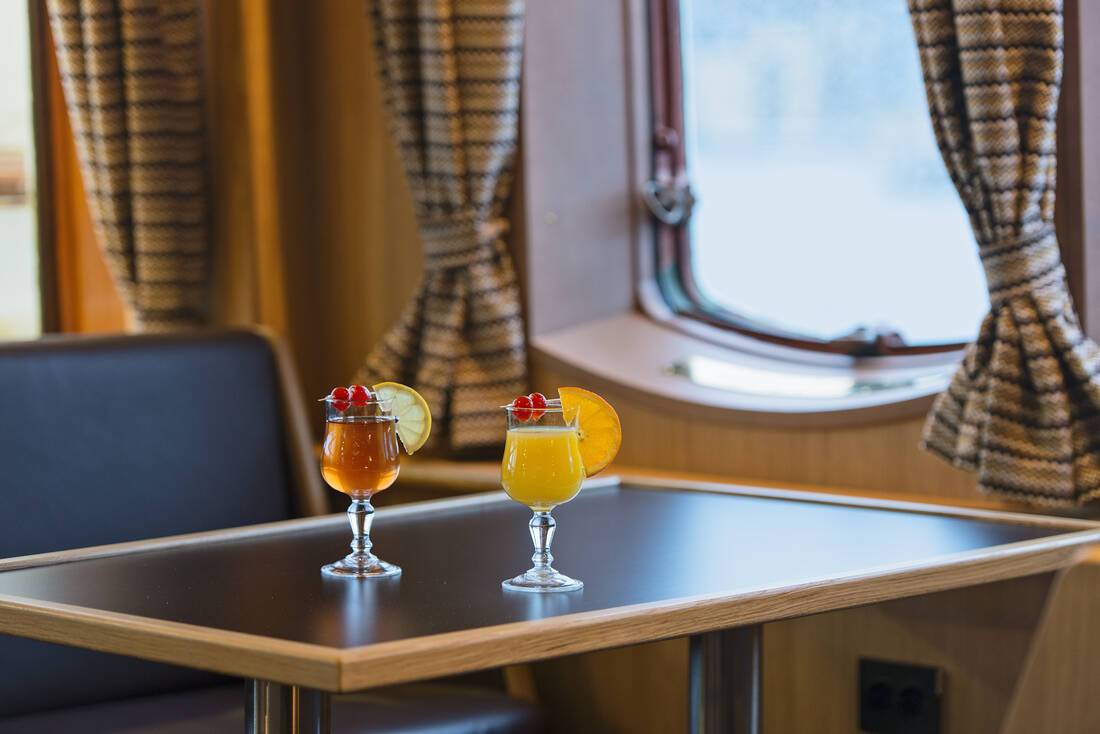 Types of cabins, internet access and drinks packages
If having internet access, a drinks package or a sea view are important to you, then consider spending a little extra to ensure your cruise experience is the best it can be. Kayleigh's recommendation for a first timer is to book a balcony cabin. These types of cabins give you your own private view of the ocean with space to sit, relax and take in the fresh air. Kayleigh told us: "Having that extra bit of closed off outdoor space can give you a bit of breathing room away from the hustle and bustle of cruise ship life."
If you simply cannot switch off your mobile phone, tablet or laptop, then look into buying internet access on board, or look for a cruise line that offers this included in the price. Briona from You Me Lunch & Travel told us that one of the mistakes she made on her first cruise was not buying the Wi-Fi package: "Yes, I wanted to relax and unplug from the digital world but not having internet meant I couldn't share pictures with my family for a few days."
Likewise, if you enjoy a tipple as the sun goes down then investigating the option of buying a drinks package is something Emma suggests: "Consider which drinks package you really need. I always need a soda and water package and find that I don't drink enough alcohol to make use of the drink's packages on offer. Do the maths and work out whether you would use it enough to make the package worthwhile."
Before you set off on your cruise it is worth researching what packages your cruise line offers as rates may differ from company to company.
Know your cruise line
Doing some research into the company you are setting sail with is something Gary from Our Gift of Love advises. By knowing your cruise line and going equipped with some background information prior to boarding means you will feel prepared, Gary explains: "The biggest mistake we made with our first cruise was not knowing the cruise line. Not all cruise lines are the same, and the onboard experience can be very different. So, we researched through online forums and by talking with friends and family. After our first cruise, I swore I would never cruise again. But we loved our second cruise so much we're now huge fans."
Gary also told us why he would recommend a cruise to anyone who is considering booking one: "There's so much for everyone in the family to do. The children have the kids club, water activities, ping-pong, and shows. While the adults can enjoy pampering at the spa, a jacuzzi, adult-only time, and clubbing at night. And, everyone loves the variety of dining options."
Do as much or as little as you like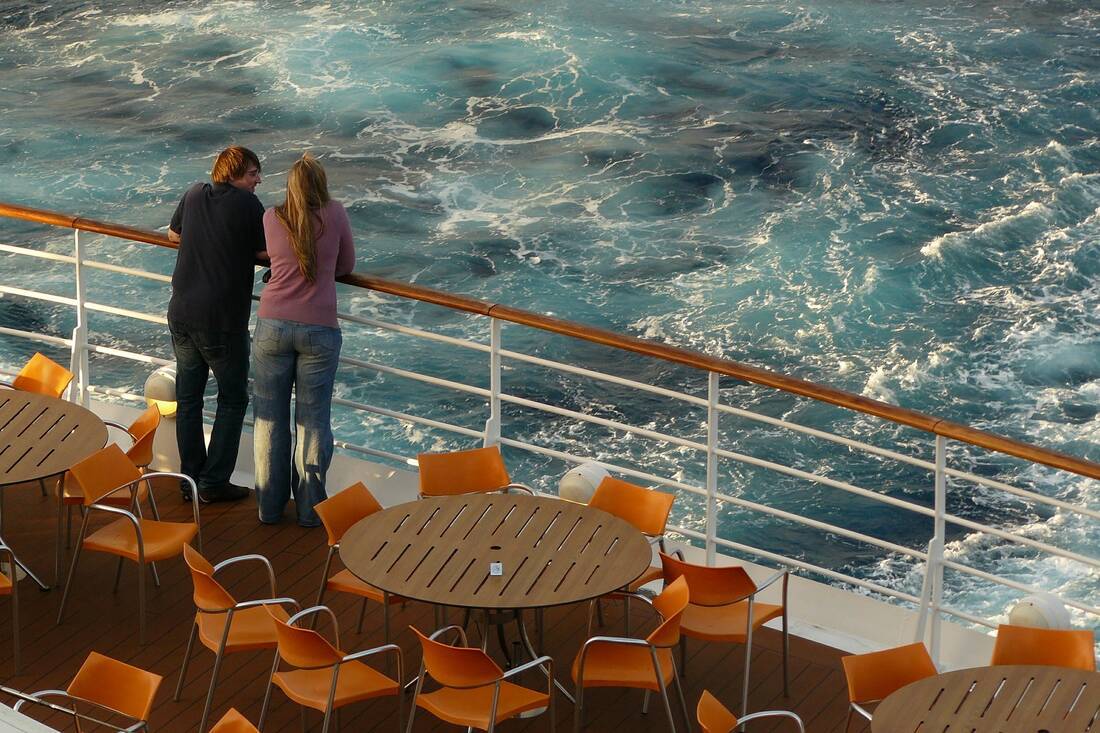 If you are about to embark on your first cruise you are sure to be amazed by the itinerary of activities and entertainment on board, as well as the gorgeous oceanic views. Going on your first cruise with an open mind is something Binny from Binny's Food and Travel suggests.
The beauty of a cruise is that there are so many entertainment options that you won't struggle for things to keep you busy, however, you are in control and you can do as much, or as little as you like. Binny explains: "Go with an open mind, try everything, if you have a cabin with a balcony have your breakfast there on a sea day, it's just amazing seeing the ocean whilst you sip on your orange juice.
"There are different cruises and different ships of all sizes, so make sure you pick one that suits your interests. I picked one that had a food focus which I loved. There are others better suited for families, music lovers and art lovers."
Take note of where the infirmary is on board
Nobody wants to become unwell during their holiday but making sure you know where the ship's infirmary is located is a good idea. Cruise ships tend to have medics on board to help treat passengers with non-emergency conditions, and so knowing where to go if you don't feel well can help keep your holiday stress-free.
World Health Organization explained on their website that passengers should view the ship's medical facility as an infirmary, and not as a hospital: "Although most of the medical conditions that arise aboard a ship can be treated as they would be at an ambulatory care centre at home, more severe problems may require the patient to be treated in a fully staffed and equipped land-based hospital after stabilization on the ship."
Once you have boarded the ship, take time to have a stroll around to familiarise yourself with the layout of the vessel as well as taking note of where the infirmary is. You will feel at ease knowing how to find your way round and being able to easily locate important areas.
No matter whether you prefer the idea of last minute cruises and late deals, or if you enjoy spending time planning and preparing for your trip, one thing's for certain- you are bound to have an unforgettable holiday.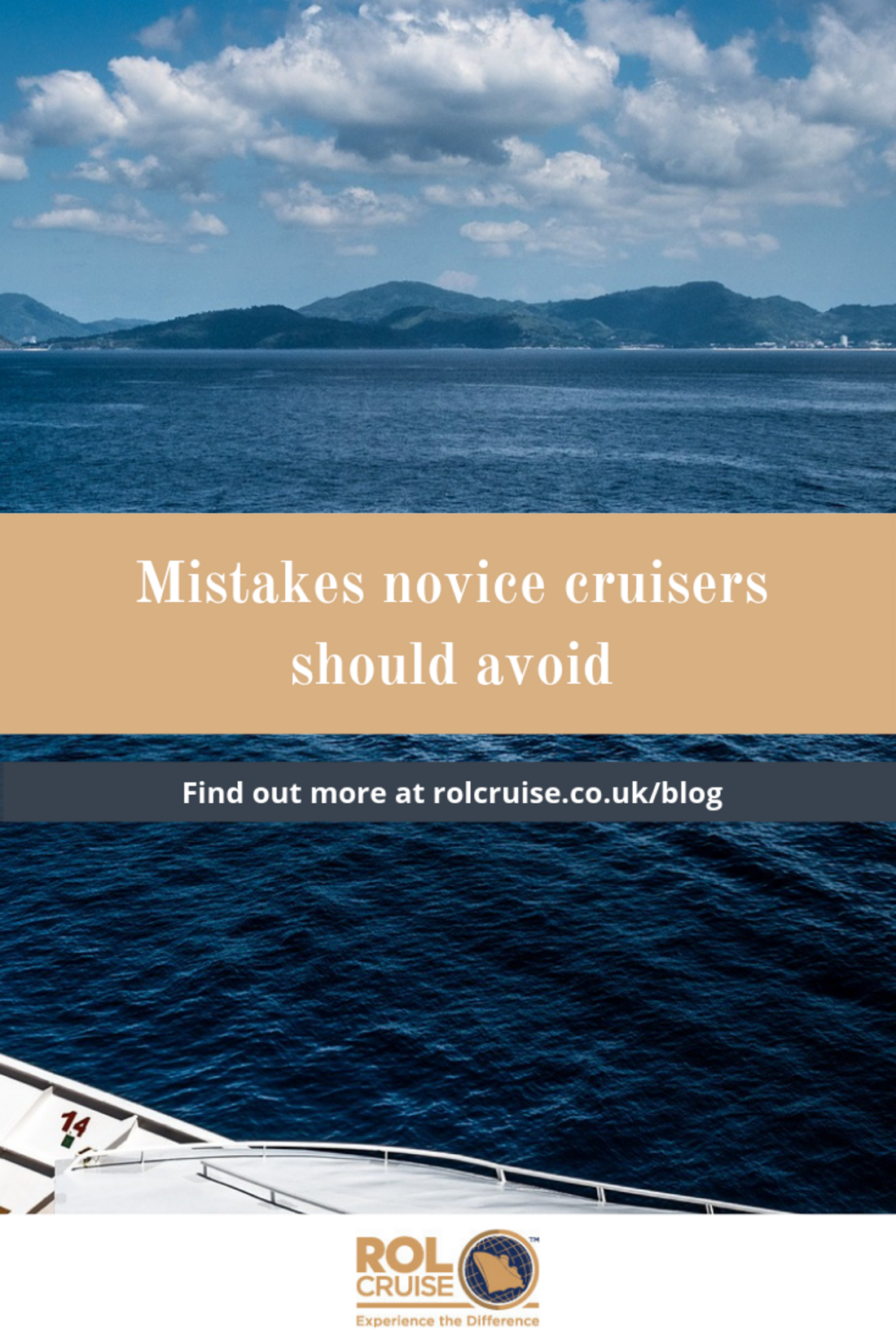 Image Credit: Genna Roland/Hurtigruten, Agurtxane Concellon/Hurtigruten.