From the wilds of Patagonia to the vivacious city of Santiago, South America is a vast continent. Its enormous range of landscapes attracts photographers from all over the world, hoping to capture the essence of the region on camera.
Many travellers have some of the most photogenic places in South America on their bucket lists already. Easter Island, Iguazu Falls and the Galapagos Islands are all among the continent's most popular destinations. With so much to see in South America, we created this article to tell you about some of the most exciting places to photograph, with the help of some expert landscape photographers.
Most photogenic places in South America
Photographers' favourites
Who knows the best photography locations in South America better than the photographers themselves? We were fortunate enough to catch up with some exceptional landscape photographers to find out more about their favourite locations to shoot in South America, and what advice they have for beginners.
El Chalten, Argentina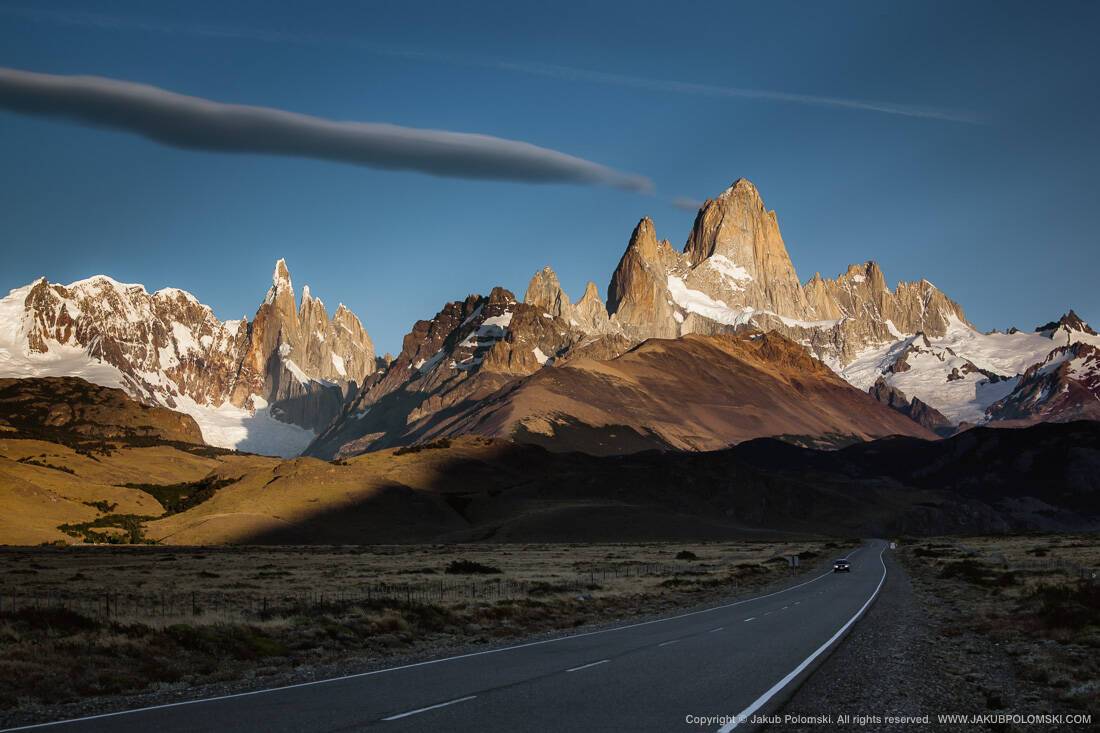 Jakub Polomski, an award-winning landscape photographer, has a passion for capturing the wild and remote terrains of South America. Despite having no professional training, Jakub has built an impressive portfolio of images. "I started my adventure with photography 10 years ago," said Jakub. "At first it was my hobby, but I have started to participate in different photo contests, and was appreciated in many of them. After winning the National Geographic Poland photo contest in the Polish Landscape category in 2010, I decided to make photography my profession."
Although Jakub has received no formal training, he believes his dedication to photography and eagerness to learn helped him. "I also didn't learn photography at school," said Jakub. "I was uploading my photos onto many photo platforms and was reading feedback to them. These constructive critiques helped me to improve my skills. After some time they also gave me significant exposure."
Jakub's photographs capture the intense, dramatic landscapes of Argentina and Chile. We asked him about his favourite location to shoot in South America: "I especially love El Chalten in Argentina," said Jakub. "This place is magic for me and after I watched Werner Herzog's movie Scream of Stone, I wanted to travel there.
"This (above) is my favourite picture. I was driving half of the night to get there, and I was very lucky with the weather, because it was a 20 hours good weather 'window' starting from the morning when I got there. When I left El Chalten, the weather got worse for the next whole week."
We asked Jakub for his best advice for novice photographers: "You should be patient. You should believe in yourself but without overdoing it. You should learn from critiques, not refuse them."
Atacama Desert, Chile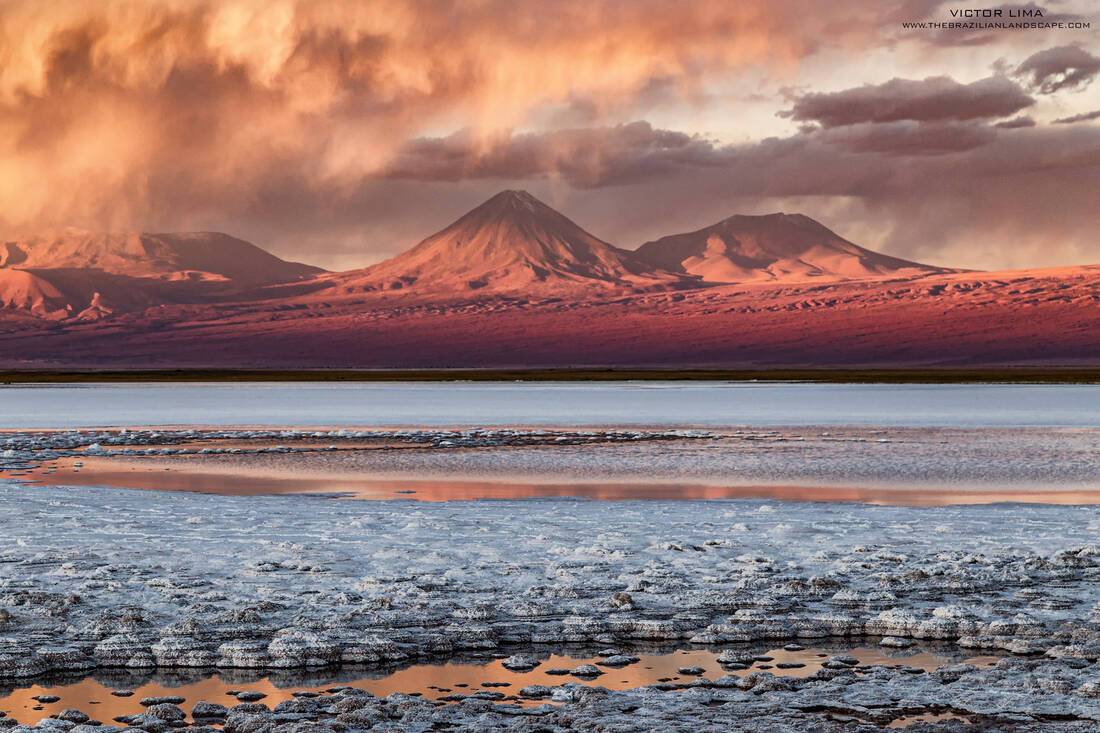 Creating beautiful images of Brazil and beyond, Victor Lima is somewhat of an expert when it comes to capturing South America. We asked him where his passion for photography came from: "I started on photography in early 2015, when I bought my first camera," said Victor. "Early on, I fell in love with nature and landscape photography, devoting all my free time to learn and practice this subject.
"In October 2015, I was the winner of an international contest promoted by National Geographic to choose the photograph cover of its Traveler magazine, one of the most important travel publications in the world. With that, this was my first international photography award and I still had my winning photograph on the cover of the year-end special edition of the NatGeo Traveler magazine.
"In April 2016, I embarked alone on a photographic expedition through the Atacama Desert in Chile to search for unpublished photographs of the world's tallest and most arid desert. On my return to Brazil, I signed up for the 2016 National Geographic Travel Photographer of the Year contest with the images made in the Atacama. The result was that I was chosen in the third best travel photographer in the world in 2016, nature category, by National Geographic.
"After these fantastic results right at the beginning of my photography trajectory, I decided to professionalise and transform my passion for photography in my work."
Having already achieved so much with his images of South America, we asked Victor to tell us about his favourite location to shoot: "The Atacama Desert is my favourite place in South America to photograph. Besides the affective reason, it was there that I won one of my international prizes, there is the fact that this place has a very particular and different beauty. Despite being the driest desert on the planet, there you find hidden lagoons in the middle of the desert, abundant wildlife, the volcanoes of the Andes mountain range and the starriest night sky in the world.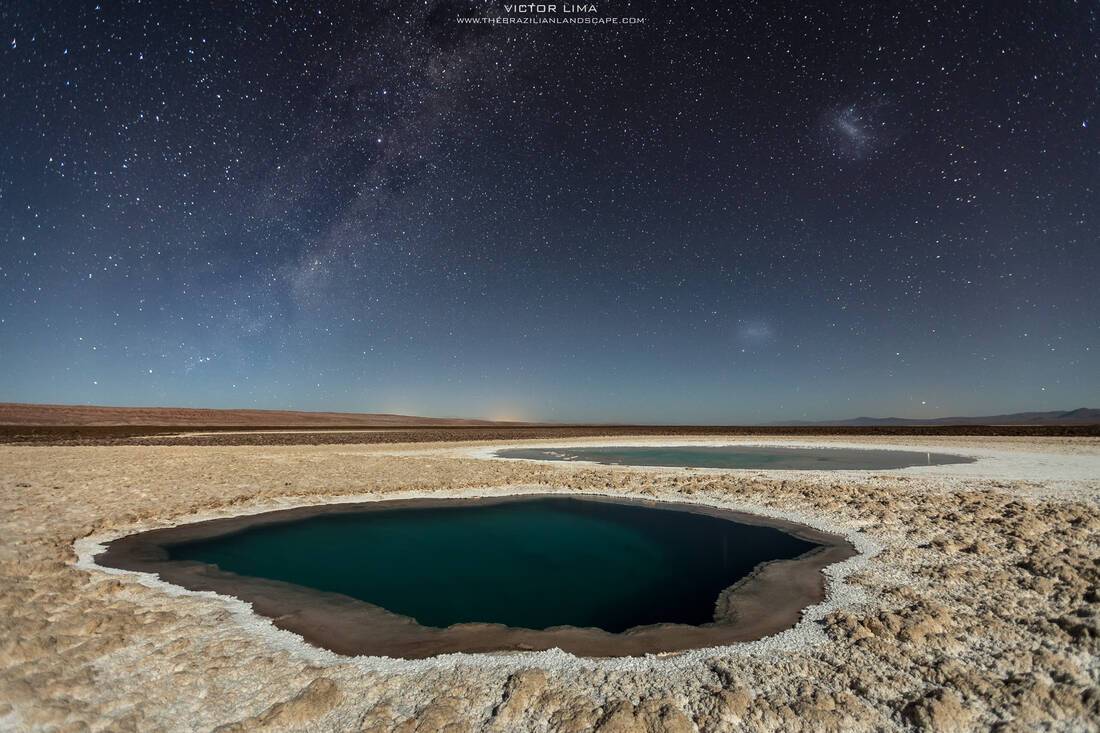 "My favourite photo was the one that gave me the title of third best travel photographer in the world in 2016 (above). This image was taken in the Baltinache Lagoons, located in the Atacama Desert, about 60km from the city of San Pedro de Atacama, Chile.
"The lagoons of Baltinache are a group of seven small lagoons of emerald green water that appear in the middle of the Salar de Acatama. The floor of this place is all formed by salt crystals white as snow and the beauty of the lagoons contrasts with the aridity of the desert. I decided to spend the night in this place photographing the stars and using the beautiful ponds as the foreground. I was the first photographer to post nightly pictures of this place."
Victor's remarkable images have earned him a successful career in photography. What advice does he have for aspiring photographers? "Study light and composition a lot, and try to make your photo speak for itself without captions. The compositions must be strong and clean, without many elements to distract the viewer. The last thing you should worry about is having professional-grade equipment. First we should focus on the concepts and photographic techniques. Photography is about being in the right place at the right time. Planning helps a lot."
Iguazu Falls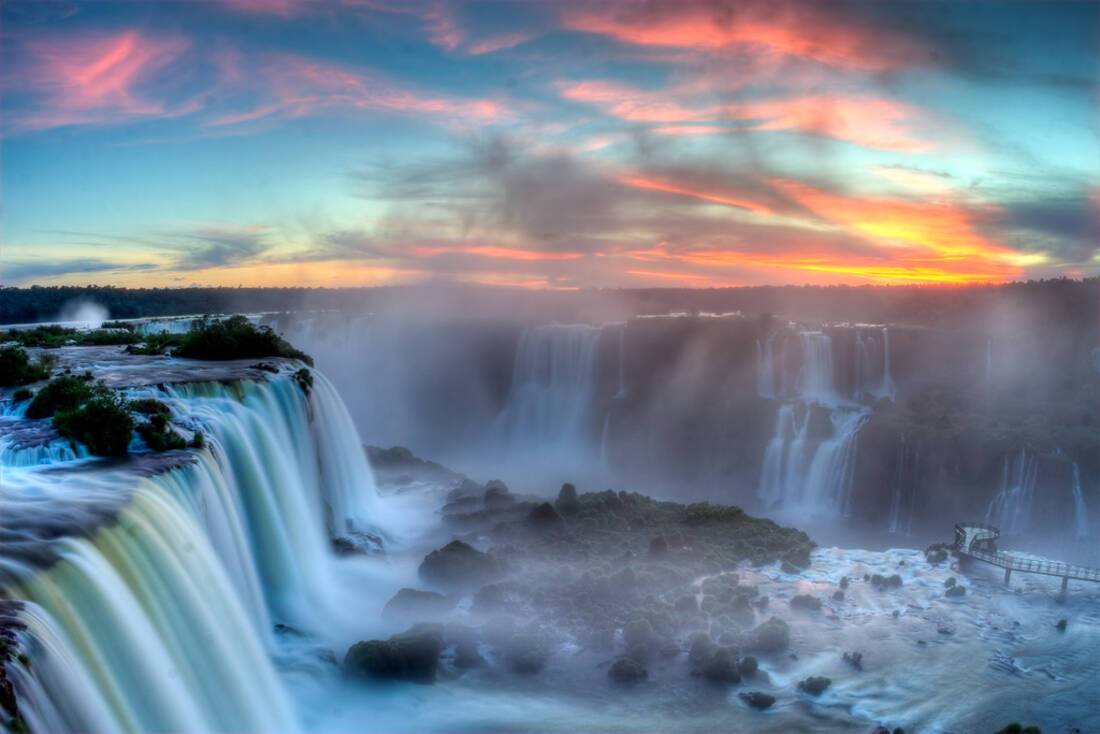 Formed of 275 dramatic waterfalls, Iguazu Falls are among the most photographed locations in South America. They originate from the Iguazu River and straddle the border between Brazil and Argentina. Its thunderous display and unique location, surrounded by lush jungles, draws travellers, in particular photographers. The falls are beautiful at any time of day, however as with many landscapes, capturing them in the golden hours (slightly before sunrise and sunset) will add additional elements to your image.
Buenos Aires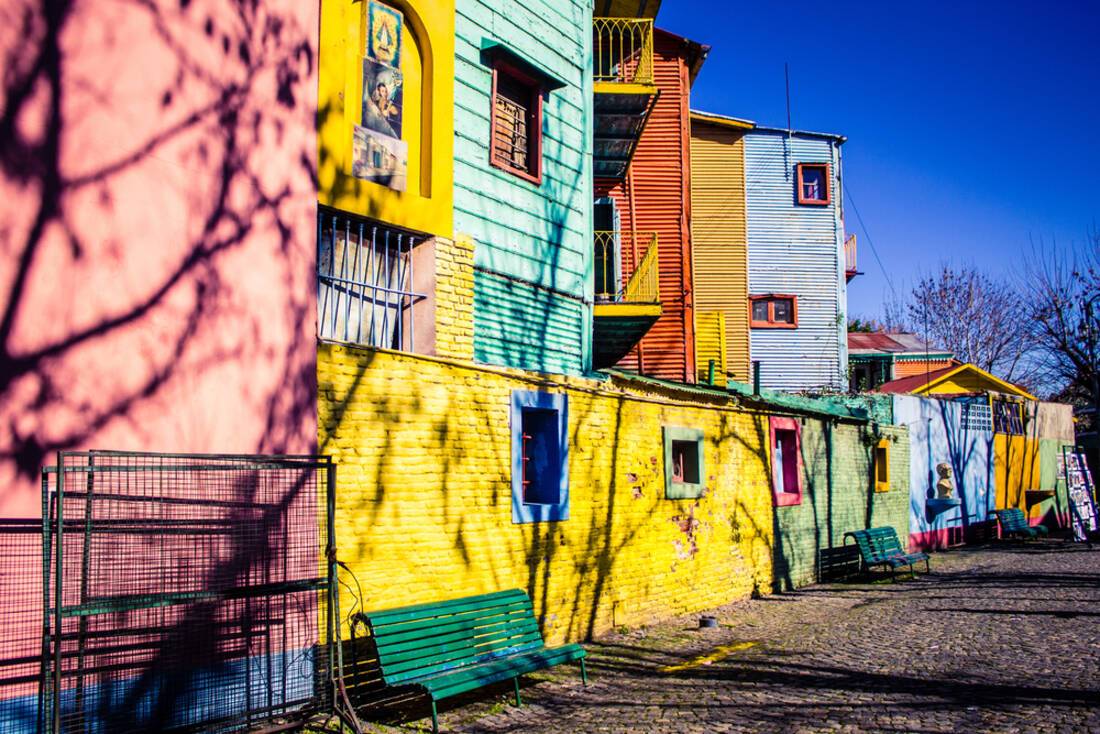 Argentina's bustling capital city is a photographers' paradise. A combination of 19th century buildings and vibrant street art create plenty of opportunities to capture Buenos Aires' unique culture. The city sits on the coast overlooking the Atlantic, meaning travellers can visit on a holiday with Cruise and Maritime.
We caught up with Foto Ruta, a company offering photography tours for both novices and professionals in Buenos Aires, to find out more about the best locations to photograph in the city. "Foto Ruta was launched in the beautiful and edgy city of Buenos Aires in 2011 by two foreign photographers, one from London and one from Vancouver, who were on a mission to encourage people to see the real and genuine side of Buenos Aires and make photography more accessible," said managing partner Kicca Tommasi. "We started out as a sociable Saturday meet up in a little-known barrio of Argentina's capital and expanded into a global brand. We now offer experiences in Santiago, London and Berlin.
"One of our favourite locations in Buenos Aires is of course San Telmo, with its lively markets and faded grandeur, it offers photo opportunities at every corner.
"We offer tourists and photography lovers alike a unique, memorable and immersive experience of the city and beyond. We are about bringing the city and its streets to life through photography. Our tours combine urban exploration with the medium of photography to immerse tourists in the culture and visual delights of Buenos Aires. They are tailored to suit all client demographics, from the smartphone addict to the professional looking for specific subjects."
Easter Island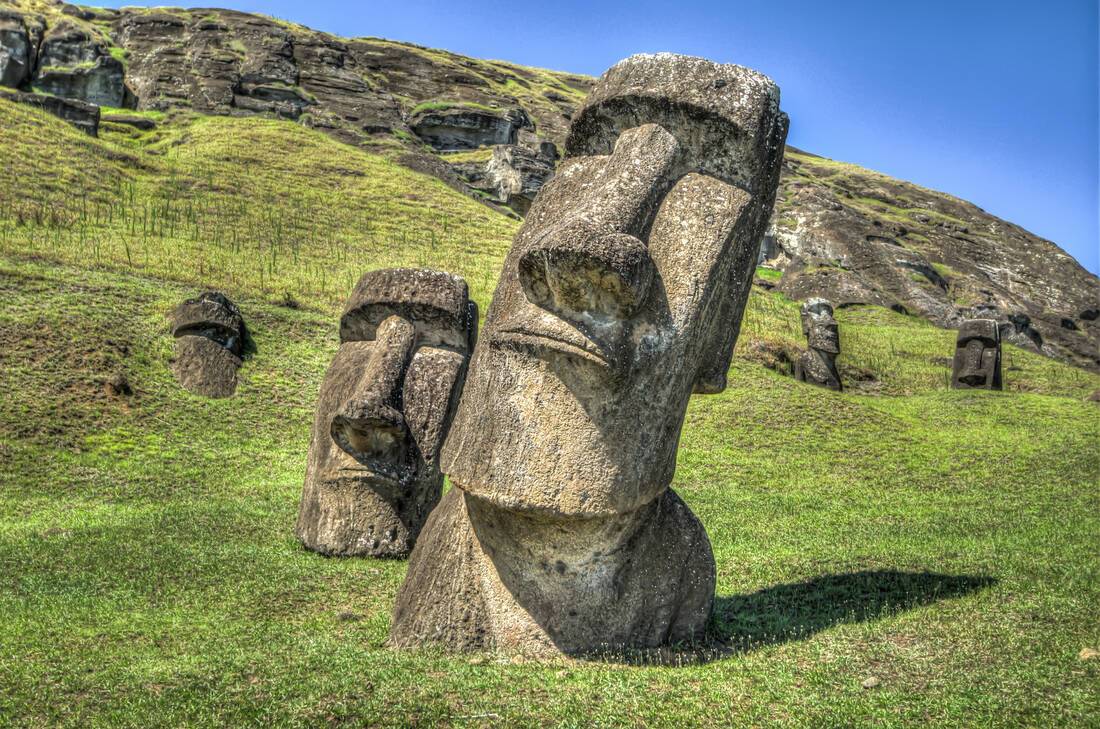 It's difficult to read anything about South America without seeing a photo of Easter Island. The iconic moai have become a bucket-list subject for photographers across the globe. As a World Heritage site, all of the island's 887 moai are carefully preserved in place. Each weighing around 13 tonnes, the moai can be found across Easter Island, set against the dramatic backdrop of the Pacific Ocean.
Patagonia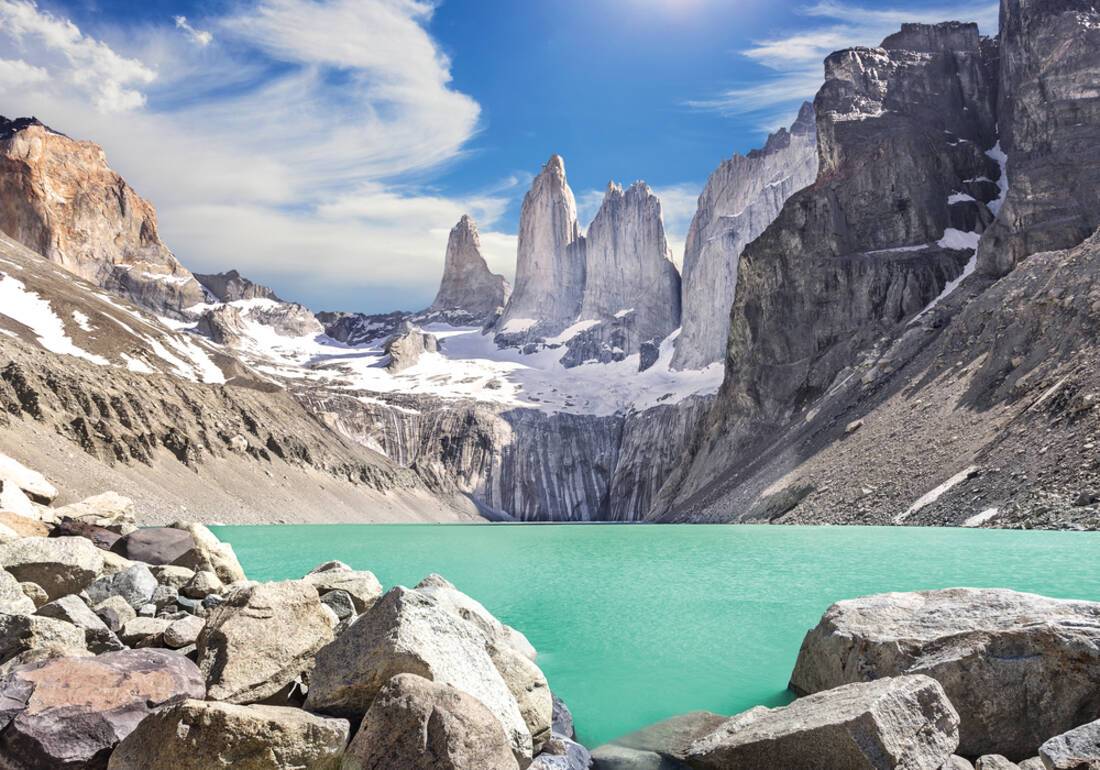 Formed of the southern section of the Andes Mountains, as well as sparse deserts and grasslands, Patagonia is a remarkable region of South America. Its varying landscapes and wild conditions have long attracted photographers, hoping to capture its unique character. Patagonia covers a huge area, stretching into Argentina and Chile and taking up the southern end of the continent. As it has two coasts, the Pacific and the Atlantic, Patagonia is accessible on a cruise holiday.
Santiago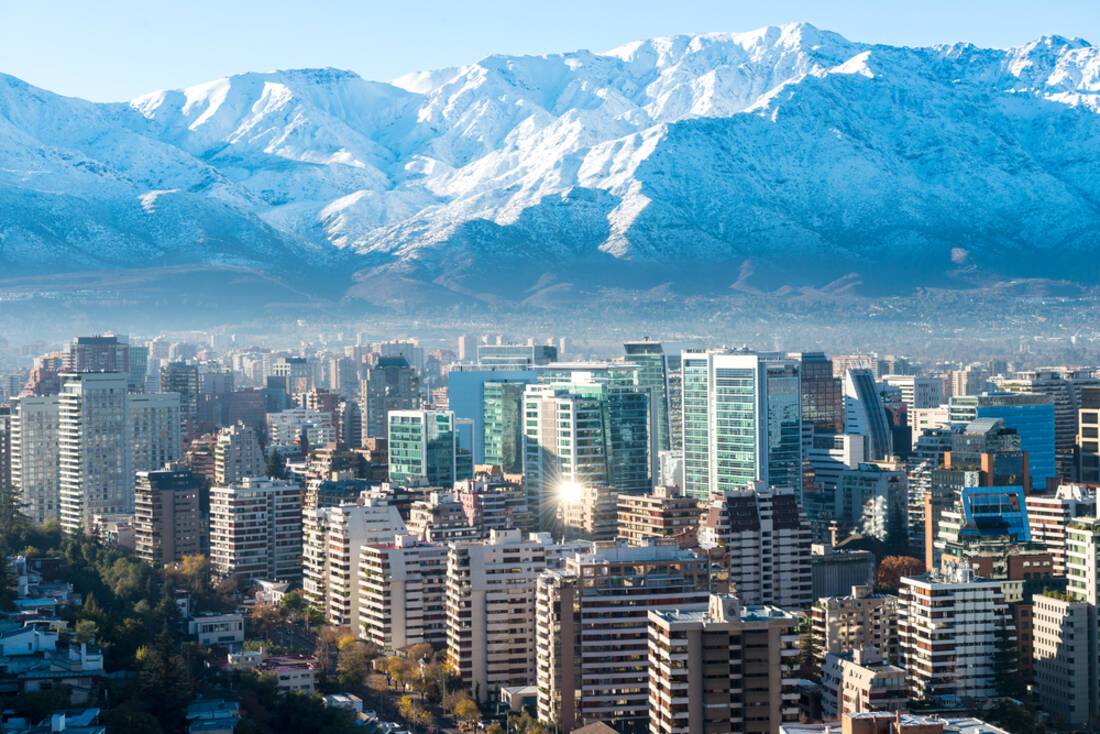 Chile's capital Santiago sits in a valley, somewhat dwarfed by the surrounding peaks of the Andes and Chilean Coast Range. Within the city, Cat Allen of Foto Ruta tells us that Santiago's culture takes centre stage when it comes to photography: "There are so many amazing places to photograph in Santiago!" said Cat. "The great thing is that it is not a city of landmarks, meaning instead we are able to interpret the city in our own way through the photos we take. The people tend to be friendly, the street art is fantastic and the markets are vibrant and colourful.
"Our favourite places to shoot are Lastarria, Bellavista, Barrio Italia and Santiago centro, to name a few. We take photographers (or beginners – our tours are for all levels of experience) on a customised exploration depending on their interests."
Just an hour and a half from Santiago is the port city of Valparaiso, where Foto Ruta also offer tours. Cat added: "The winding streets and colourful art covered houses are fantastically photogenic."
No matter where you are in South America on your cruise holiday, be sure to keep your camera with you. Moments are fleeting, particularly in cities, and in the wilderness, the light can change in an instant. Keep the photographers' useful tips in mind and get snapping!