Human history is long and varied but one thing that has been constant is our love of alcohol. All around the world countries have developed their own tipple of choice, from fruity cocktails in the Caribbean to stronger spirits in Europe.
When you embark on a cruise you'll journey from country to country looking for adventure and experiencing different cultures. Arguably, there is no better way to experience a culture than by heading to a local bar to try their favoured thirst-quencher. While some drinks have worldwide popularity, some drinks haven't gained the international recognition they deserve and remain undiscovered local delicacies.
In order to prepare you for your world cruise, we have created the A-Z of national drinks of the world, from Korean Soju to Kenyan Dawa, we show you the best thing to fill your cup with around the globe.
Even when you find yourself in these countries it can be hard to know the best bar to visit to know you are getting the best version of the local beverage. Sometimes you can spend so long searching for a great bar that you barely have time to enjoy it once you get there. We've taken a look at some of the best places to try some of these national drinks.
Brennivin, Iceland
Kaffi Loki, Reykjavik
If you are brave enough to try a snap of the Black Death, you should do it the traditional way. Head to Kaffi Loki in Reykjavik for a shot of the strong stuff with a side of Iceland's favourite, fermented shark. If shark isn't for you, Kaffi Loki serves traditional Icelandic open sandwiches made with their own fresh rye bread.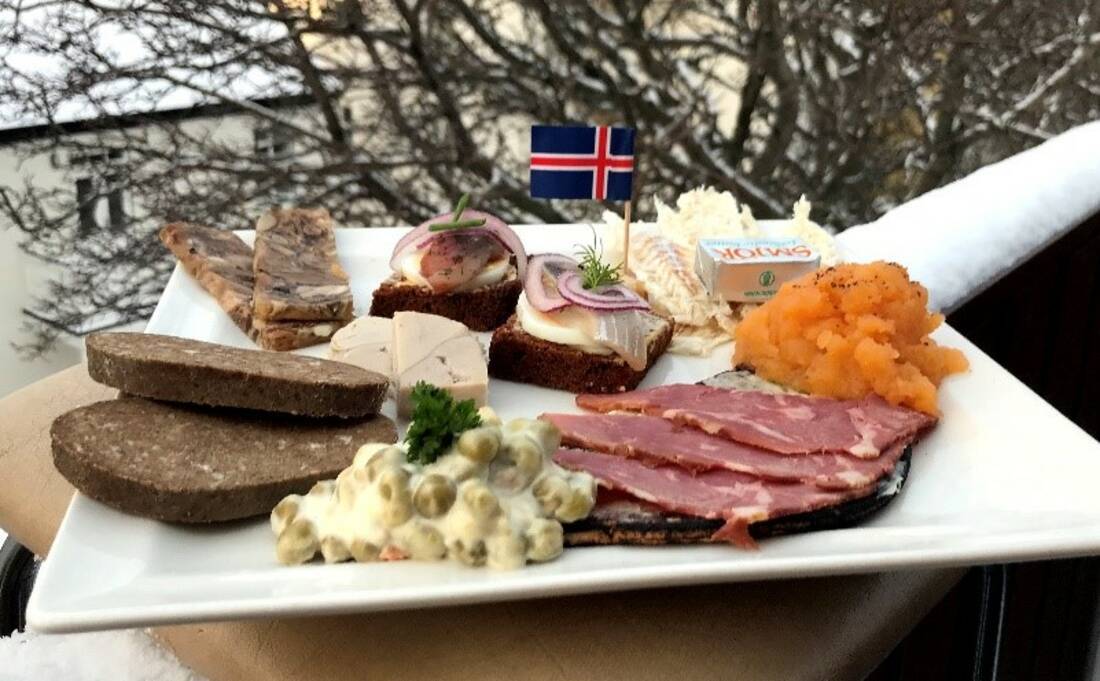 We spoke to the team at Kaffi Loki and they told us why they think Brennivin is so popular in Iceland: "Icelanders love traditional food and drinks! I think our admiration for Brennivin comes with the history of the very first production. We live on an Island and in the old day's we did not have a lot to choose from. Alcohol was banned for a very long time in Iceland, so when finally, after the abolition of prohibition on hard alcohol in the 1930's the production started, everybody was happy to finally have a proper drink."
Eggnog, USA/UK
Pete's Tavern, New York
This Italian-American tavern is popular for a lot of things, one of which is its rich alcoholic Eggnog. The traditional and homely feel of Pete's Tavern is perfect to dip into for some authentic American cuisine. Open since 1864, the neighbourhood service of this classic bar keeps bringing people back to this day. Head here during a winter cruise and warm yourself with some Eggnog done as it's meant to be done, with a large glug of brandy.
Gin, UK
The London Gin Club, London
If you are looking for somewhere that offers you a choice of over 350 gins, then The London Gin Club is for you. Priding themselves on having the 'best G&T' in London (gin and tonic to the un-gin-cultured) this Soho bar aims to bring you the best gin drinking experience you can get.
Make sure to book a table in advance if you do want to head here as they are often full to capacity, but you can tie this into your dinner plans as they also have a great selection of traditional homemade pies - a British classic.
Irish Whiskey, Ireland
The Irish Whiskey Museum, Dublin
The Irish Whiskey Museum is an interactive museum in Dublin offering a completely unique whiskey experience. You can journey back through history and discover the tale of Irish whiskey and its rise in popularity in Ireland and around the world. The entertaining guides are experts on the drink and will teach you everything you need to know.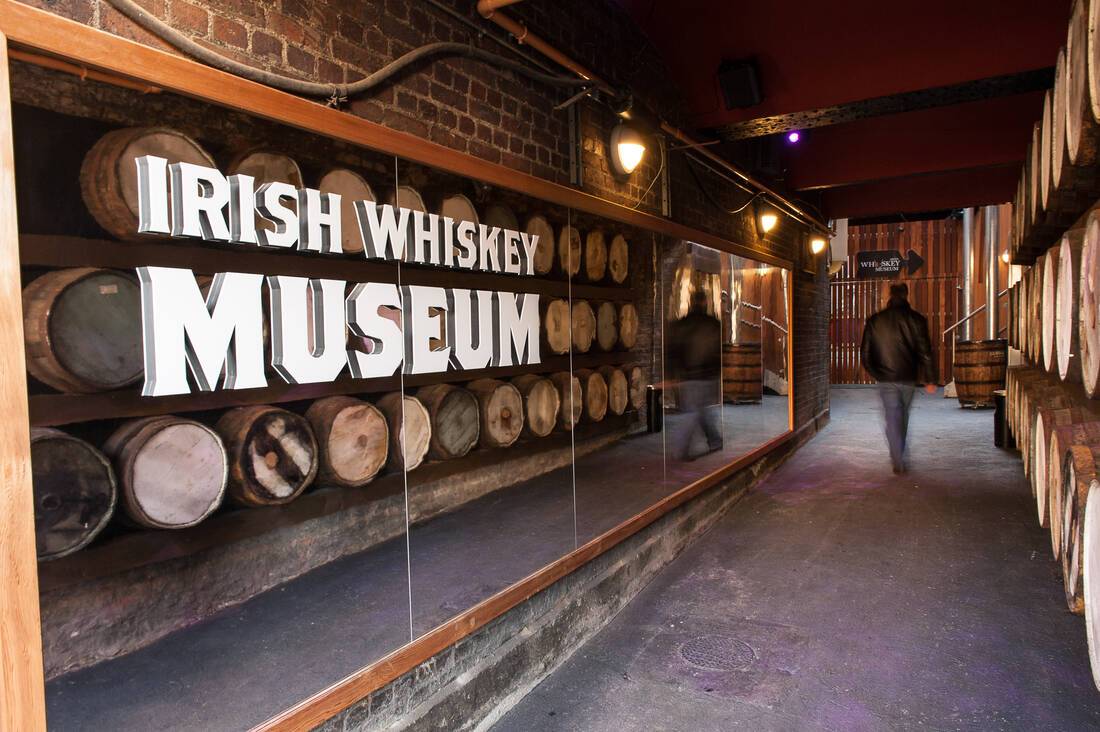 We spoke to the team at The Irish Whiskey Museum who told us more about the museum experience: "If you want to know everything there is to know about Irish whiskey and enjoy some good old Irish 'craic' along the way, then this is the experience for you. We are also totally independent, so the information we provide about individual whiskeys is our completely unbiased, genuine opinion.
"Every tour includes a tutored whiskey tasting with one of our whiskey experts. We also have a fully-stocked bar where more top-shelf whiskey flights are available if you would like to continue tasting after the tour. You can also visit our off-licence if there is a particular bottle you would like to bring home!"
They also spoke to us about why they believe Irish whiskey is so popular: "Whiskey was invented here in Ireland, so it is ingrained in our culture and the industry has been shaped by many social and political factors over the years. We believe the word 'whiskey' is a derivative of the Gaelic term for the spirit Uisce Beatha, which literally translates to 'water of life' So, there is a lot of national pride in this unique drink."
Ouzo, Greece
Brettos Plaka, Athens
What better way to sample Ouzo than to drink it in the oldest bar in Athens. Brettos is popular among locals and tourists alike and you can always be sure of a good time when you visit here. The large colourful bar lights the room and illuminates owner, Michael Brettos, colourful concoctions. In fact, of the 36 different colourful liquors available here 25 of them are only available at Brettos. It doesn't get more authentic than that!
Soju, Korea
Vinyl Street Bar, Seoul
Although finding good Soju isn't hard in Korea, there are a few places that do it differently to everywhere else. One of those places is Vinyl in Hongdae. Hongdae is known for its urban arts and nightlife culture, and if you are looking to embrace that then Vinyl is for you. Forgoing the traditional glass, Vinyl serves Soju in ziplock bag with a straw. Head in here to grab a drink on the go and walk around and enjoy the buzz of Korea.
Wine, France
La Cité Du Vin, Bordeaux
La Cité Du Vin translates literally to 'the city of wine' and that is what you'll find if you head here. Much more than just a vineyard or a wine bar, La Cité du Vin is dedicated to the drinking, growing and education of wine. This immersive museum is set in a modernistic building and journeys through the history of wine, through both time and cultures. Head here to celebrate and learn about wine, as well as try some of the best.
Now you are ready for your world cruise! So, from the scorching beaches of Brazil to the cosy pubs of Ireland, you'll know how to drink like a local around the globe.
Image Credits: The Irish Whiskey Museum, Kaffi Loki