Norwegian Edge, Norwegian Cruise Line's refurbishment programme, aims to bring higher standards to the high seas. The programme centres around the NCL fleet, which means you'll see and feel a new level of contemporary style once you step on board one of their newly renovated ships. Experience brand new dining venues, unwind in restyled staterooms and suites or relax in a refreshed bar or lounge.
Norwegian Edge timeline
Wondering when you can experience the Edge? Here are the ship completion dates: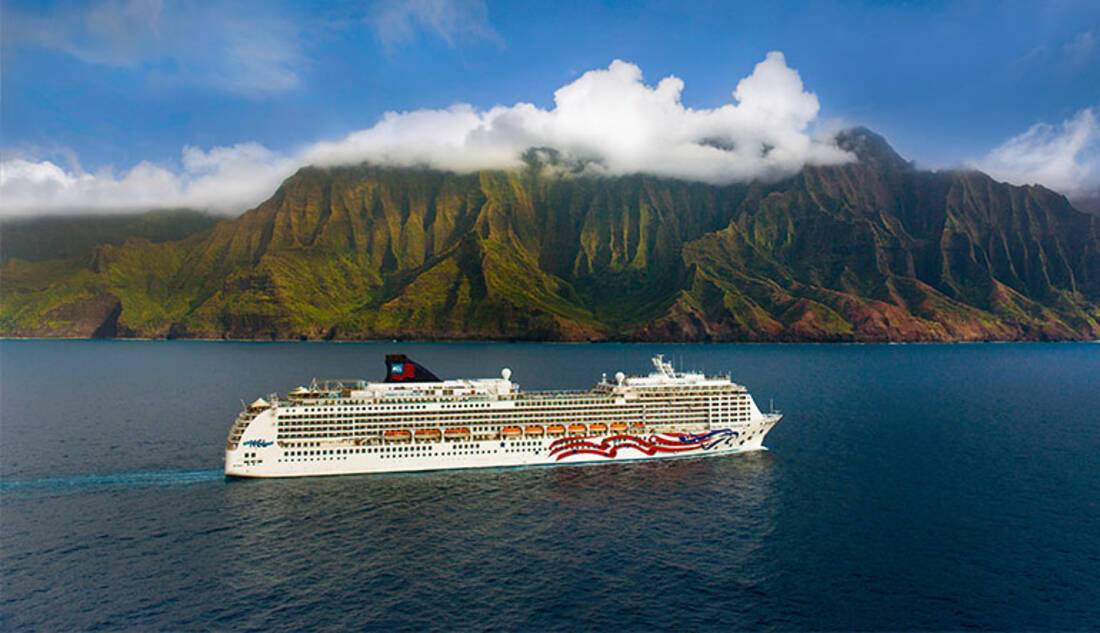 Pride of America – February 2018
The Pride of America was first refurbished as part of the Norwegian Edge in March 2016. She was then refurbished again in February 2018 with a number of exciting new additions; Dolce Gelato offers guests a variety of delicious, slow-churned gelato, the Asian restaurant, East Meets West, features new modern décor, the Atrium and John Adams Bar have a new modern look. The Pool Deck was redesigned for a brighter look and feel with a refinished pool and new deck with features including teak finishes, a large video wall behind the stage as well as new lounge chairs and Jacuzzis. The Ocean Drive Bar received a completely new look and feel to reflect the new design of the pool deck. Staterooms and Suites were refreshed with new carpets, bedding, artwork and new indoor and outdoor furniture. Lastly, the décor in several restaurants, bars and lounges was refreshed to elevate the ambiance.
See all featured Pride of America cruises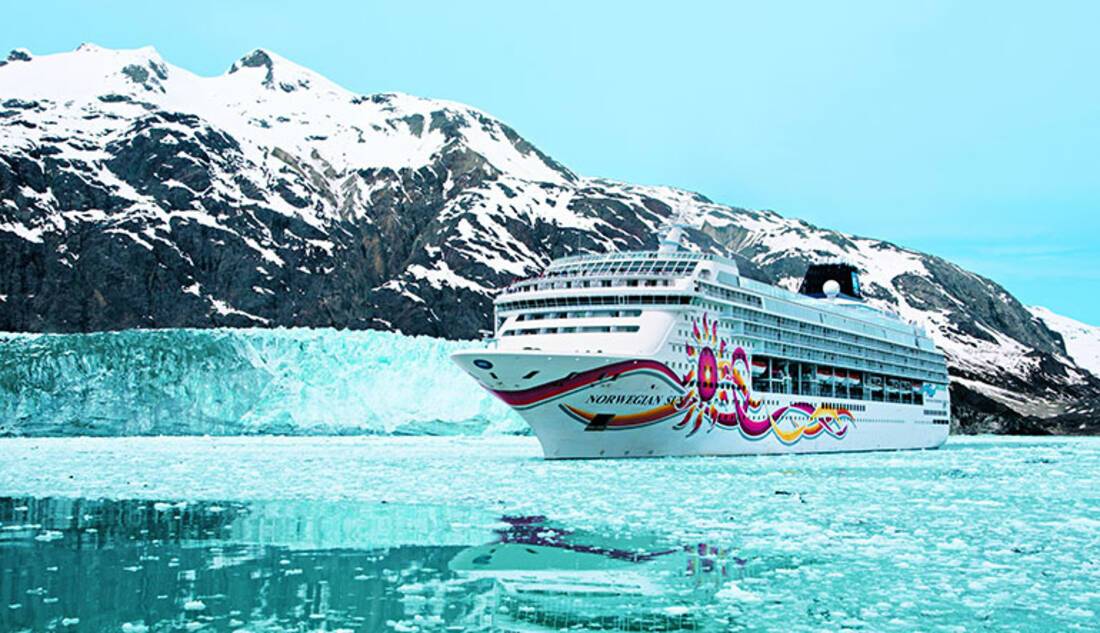 Norwegian Sun – April 2018
Much like Pride of America, Norwegian Sun was first refurbished in 2016 with the finishing touches added in April 2018. Brand new to the ship, Los Lobos Cantina was added serving traditional Mexican fare, while Four Seasons and Seven Seas (the Main Dining rooms) were given a complete makeover. Cagney's Steakhouse, La Cucina, Le Bistro and Teppanyaki all received updates to their décor. Also new to Norwegian Sun, Bliss Ultra Lounge and Spinnaker Lounge are the perfect spot to grab a cocktail or dance the night away. Venues such as Mandara Spa, Sun Casino, Sun Theatre and the pool deck were refreshed, and all Staterooms and Suites received new décor.
See all featured Norwegian Sun cruises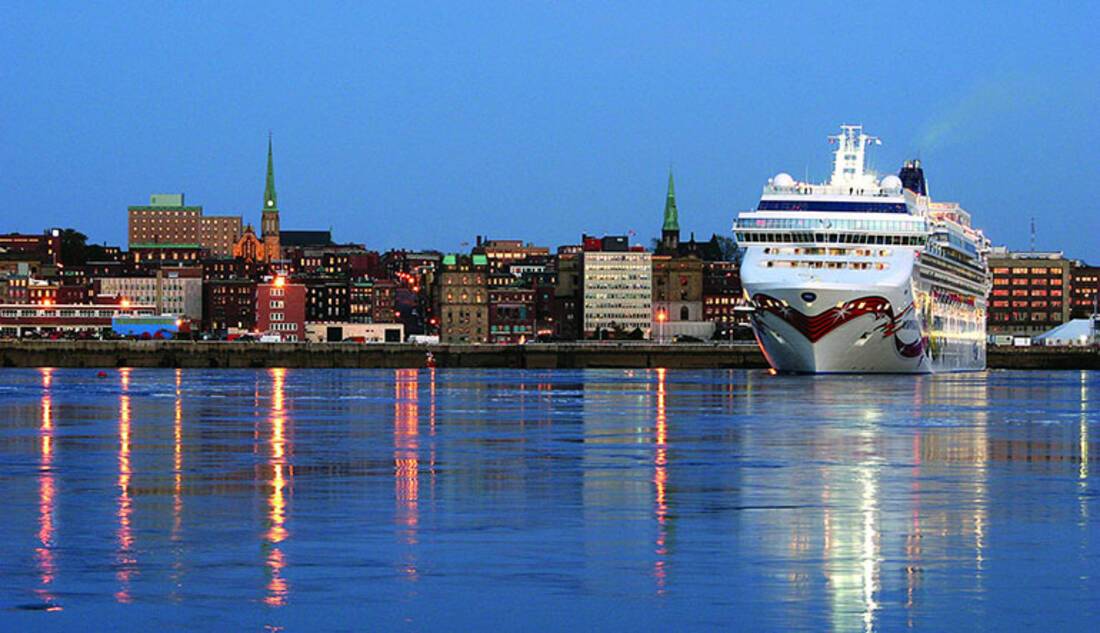 Norwegian Jewel – November 2018
The Norwegian Jewel received the most extensive renovation across all Norwegian Cruise Line ships in 2018. Nearly all speciality and complimentary dining venues were updated to feature modern enhancements and refreshed décor while brand new bar venues, The Pit Stop and Bliss Ultra Lounge were introduced. The hub of the ship, the Atrium, was fitted with a new and modern look as was the pool deck. Exciting new and refreshed entertainment programmes were added including Velvet, Rock You Tonight & Le Cirque Bijou. The exciting new Haven Deluxe Owner's Suites were added providing ultimate luxury at sea and all staterooms and suites have new décor and furniture.
See all featured Norwegian Jewel cruises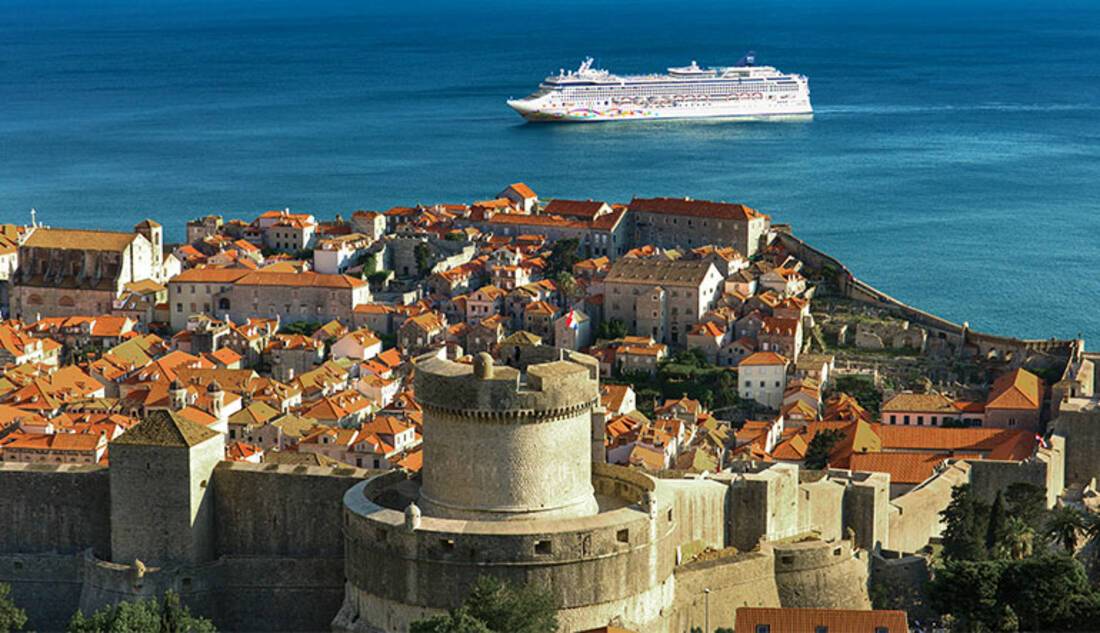 Norwegian Star – May 2018
Norwegian Star was refurbished in May 2018. As part of her refurbishment a brand new VIP area with privacy partition was added to the casino. The Main Dining Rooms, Aqua and Versailles, were given a complete refresh, Sky High Bar and Bliss Ultra Lounge were introduced and Cagney's Steakhouse, La Cucina, Le Bistro and Teppanyaki were given a fresh new look. Many public spaces were refreshed as were all Staterooms and Suites.
See all featured Norwegian Star cruises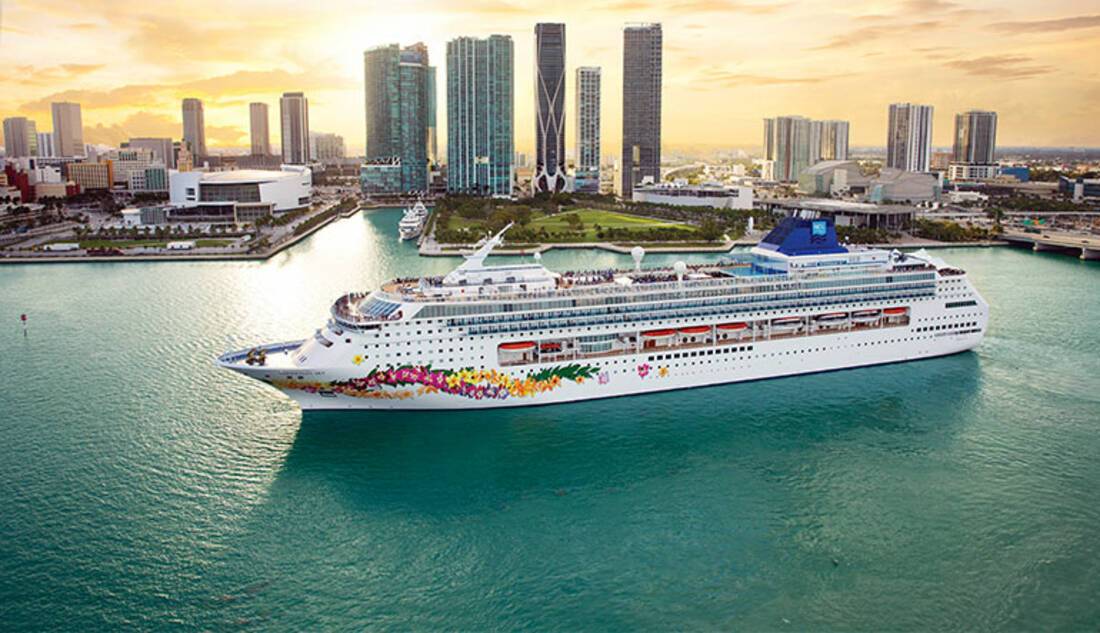 Norwegian Sky – February 2019
In February 2019, Norwegian Sky received her makeover. Hers was the most extensive ship renovation for Norwegian Cruise Line in 2019 under Norwegian Edge, with enhancements that updated each food and drink venue, all staterooms and nearly every public area. Pinnacle Lounge and Sushi Bar were introduced to the fleet, as was a Starbucks®. Brand new bar and nightlife venues were added; Bliss Ultra Lounge, Sugarcane Mojito Bar and Spinnaker Lounge and for foodies' guest-favourite Italian restaurant, La Cucina was introduced.
See all featured Norwegian Sky cruises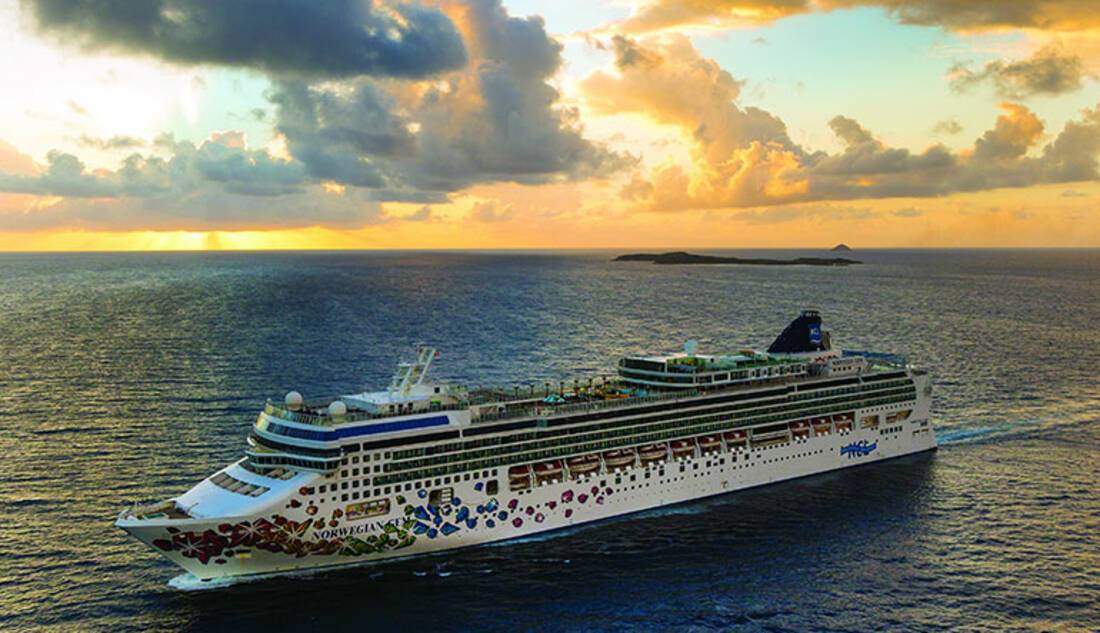 Norwegian Getaway – May 2019
Refurbished in May 2019, Norwegian Getaway now features Syd Norman's Pour House, an authentic American rock n' roll lounge featuring live music, an interactive cast and seating on The Waterfront. Like Norwegian Sky, a fully-licensed Starbucks® was added. Vibe Beach Club was refreshed with an expanded bar and nearly all restaurants, bars and lounges (including Cagney's, Le Bistro, Garden Café and Sunset Bar) were refreshed with new décor and furnishings.
See all featured Norwegian Getaway cruises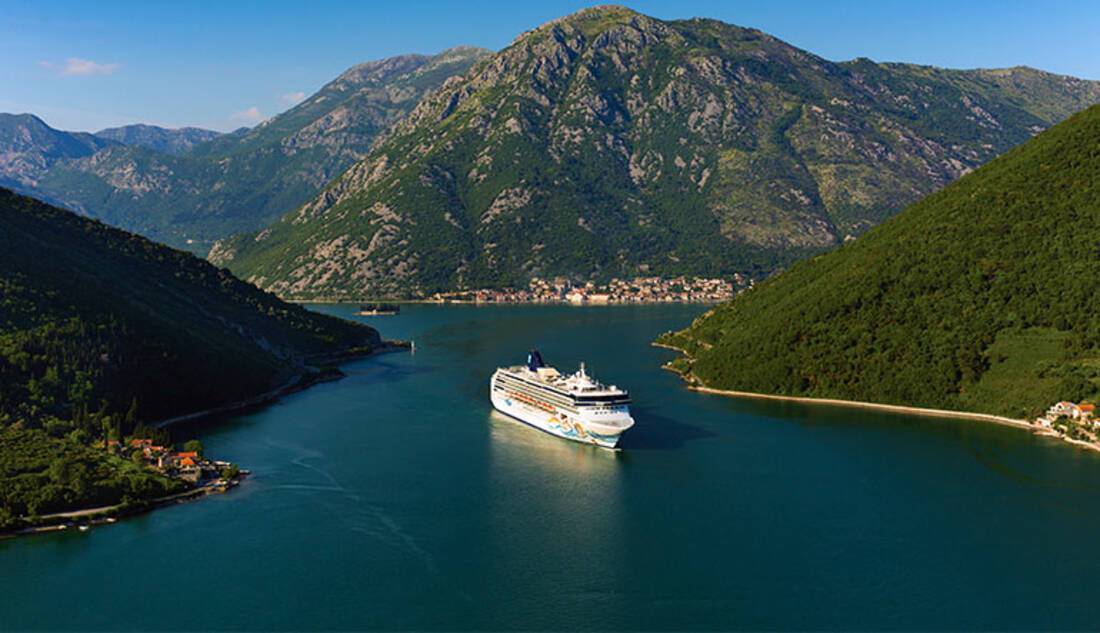 Norwegian Spirit – January 2020
Norwegian Spirit will be refurbished in January 2020. The ship will feature new hull art to further emphasise her new elevated experience. The Local Bar & Grill, The Great Outdoors, Garden Café and La Cucina will be introduced. Brand new bars Spinnaker Lounge, Magnum's Champagne and Wine Bar, Bliss Ultra Lounge and Humidor Cigar Lounge will be added. For those looking to really relax, the Mandara Spa will be enhanced with new Indoor Relaxation area with heated loungers, jacuzzi room and shower experience. An adults-only venue, Spice H2o, will be introduced at the top of the ship and all Staterooms and Suites will be completely modernised with new layouts, décor and furniture.