River cruises have grown in popularity at a ferocious pace in recent years and with cruises being offered from the likes of the Amazon River to the Danube River, there's a river cruise for every style, budget or taste.
River cruising trips are the latest trend with new river boats being unveiled virtually every year to keep up with the demand.
No matter whether you have only been on ocean cruise voyages and want to move inland, or have never been on any type of cruise but fancy heading on a river cruise, then you need to read our expert tips.
Research is essential
There are a variety of river cruises on offer and we recommend doing some research so that you can decide which one best suits you.
Research what attractions and cities a particular cruise visits and after picking your perfect voyage, you then need to check what the weather will be like so you can pack your suitcase.
You may also want to print off a map or download a maps app so that you can explore the cities and towns you will be visiting without worrying that you are going to get lost.
If you decide to download an app you should check that you can use the maps whilst you are offline, otherwise you could return home to a hefty mobile phone bill.
One such app that you can download on Android or on your iPhone or iPad is Google Trips. This app organises your essential information in one place and you can even access it offline.
When to go on a river cruise?
For European river cruises, the summer is most definitely the peak season and cities like Amsterdam, Vienna and Budapest will be especially busy during this time of the year.
However, other destinations in Europe are best to explore from April to November and it is important that you check before you book up your trip.
Travel bloggers at Smarter Travel suggest looking at off-peak season cruises as they can offer you lots of savings.
If you are looking to save some money and with summer in Europe being the high season, you are best to book a river cruise in late spring or early autumn to get the best prices.
Book a room with a balcony or lots of windows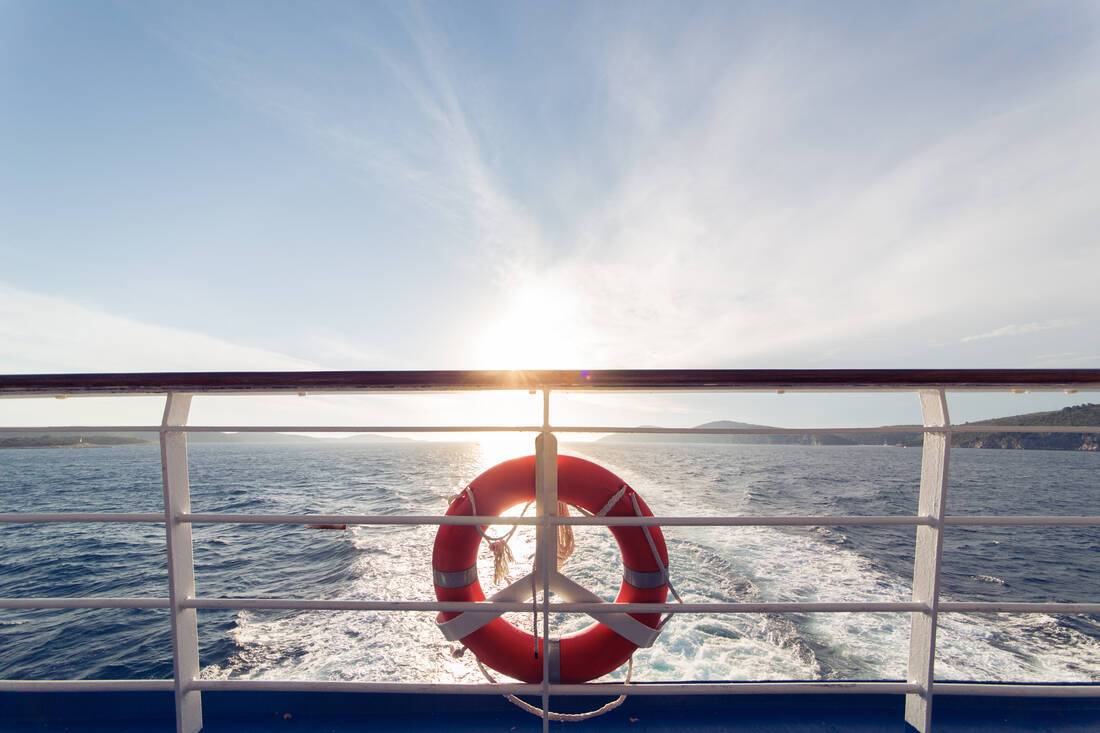 Imagine sitting on your balcony, sipping wine as you pass some of the most scenic places in the world!
Now lots of river cruise vessels have rooms accompanied with a balcony or lots of windows and by booking one of these rooms, you can ensure that you constantly have a changing, dynamic backdrop to look at.
Learn the languages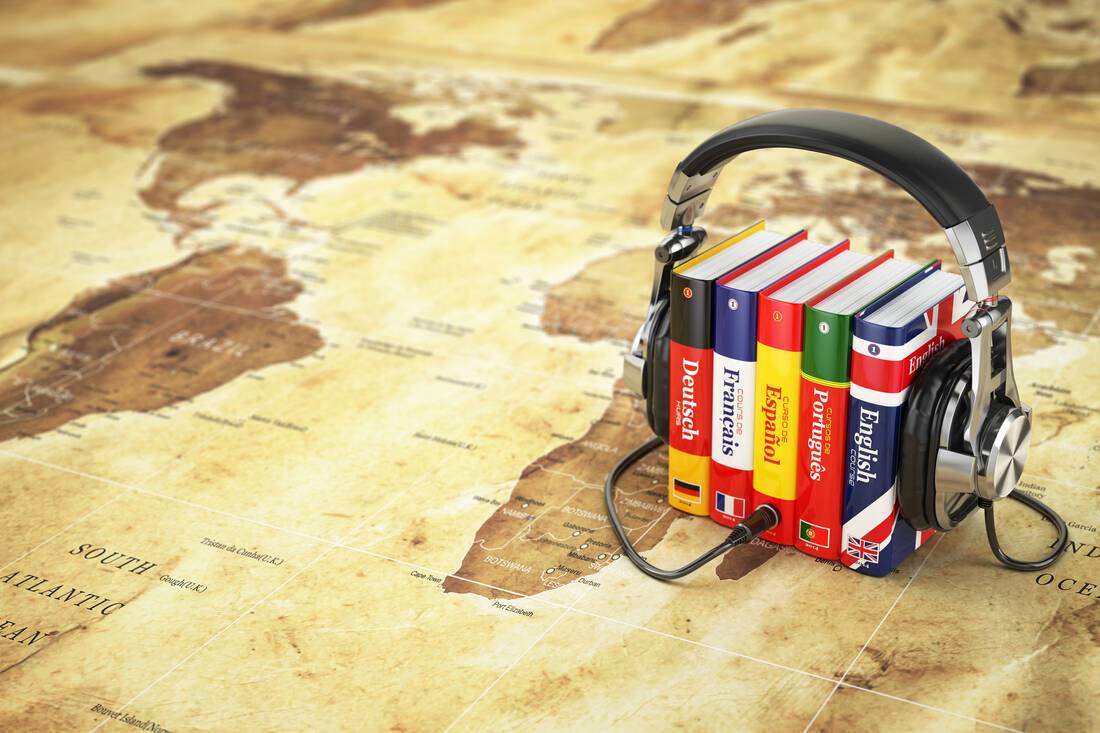 Wherever you are heading on your river cruise, it is definitely worth learning a few words in their language.
Nothing garners a warm welcome than saying hello in the local language so try to learn how to say this as well as "thank you" and "excuse me" in the languages of the countries you will be visiting.
You can write it in a diary that you can carry around with you. The chances are that the locals will speak to you in English, but they will be happy that you have at least bothered to learn a few words and it will not go unrewarded.
Order your foreign currency before departure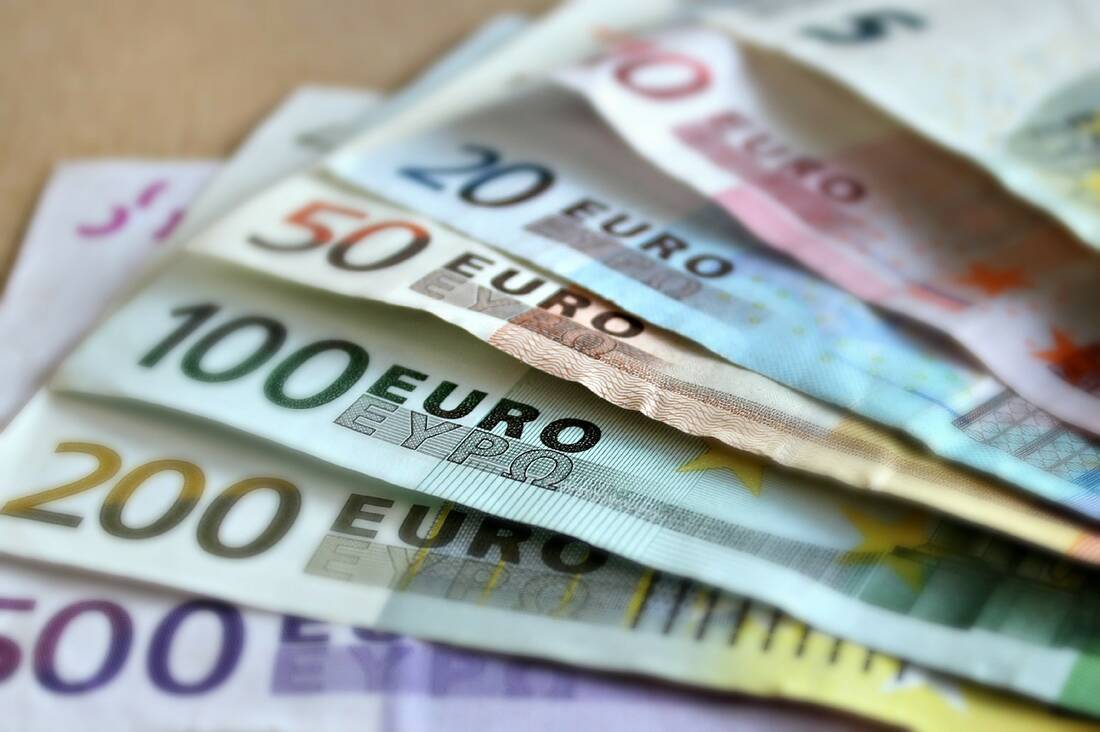 After booking up your river cruise, the next step should be to order the foreign currency for each country you will be visiting.
Euros will be the currency you need most in Europe, but a lot of countries on the lower Danube River still have their own currency.
Likewise, if you are heading on the Irrawaddy River you will need Burmese kyat or if you are on a river cruise down the Mekong River you may need Chinese yuan, Burmese kyat and Thai baht.
By ordering them from your bank, post office or supermarket before you depart you will save some money as you will avoid paying high commission exchange fees.
What to take?
Even experienced cruisers forget something and here are some items, beyond the toothbrush and passport, which will come in handy during your river cruise.
Travel guide


According to River Cruise Advisor a travel guide can really enhance the enjoyment of your river cruise.
The different guides' maps and sections are dedicated to the history of the area you are visiting, attractions to visit and information on hotels and restaurants and are a really useful resource.
River cruises visit multiple locations and Aaron Saunders, who writes for River Cruise Advisor, said, "It's a good idea to either buy a small overview book that focuses on Europe, or to purchase one that specialises in the country you'll be visiting most (say, Germany or Austria for Danube-based river voyages.)"
Reusable water bottle and Rucksack


Tour operators such as Emerald Waterways river cruises offer some fantastic day trips and therefore a rucksack is perfect for storing things you might need throughout the day.
Items such as a hat, sunglasses, a camera and a souvenir can all be put into your rucksack, which will mean you don't have to carry it.
A reusable bottle is an essential item for most types of holiday, as whilst you are out for the day the bottle will keep your water cold for longer.
Some water bottles have a filtering system and if you are wary of drinking water abroad, then one with this feature will put your mind at ease.
Travel adapters
The River Cruise Advisor explains that some newer ships have North American-style power outlets, meaning a travel adapter is essential.
If you are staying in any hotels before or after your river cruise, then a European-style power adapter is a must-pack item.
It lets you plug your phone in anywhere and if you have brought a hairdryer, camera charger or another electrical item with you then you can charge these through your travel adapter.
Ask when you will pass the most scenic spots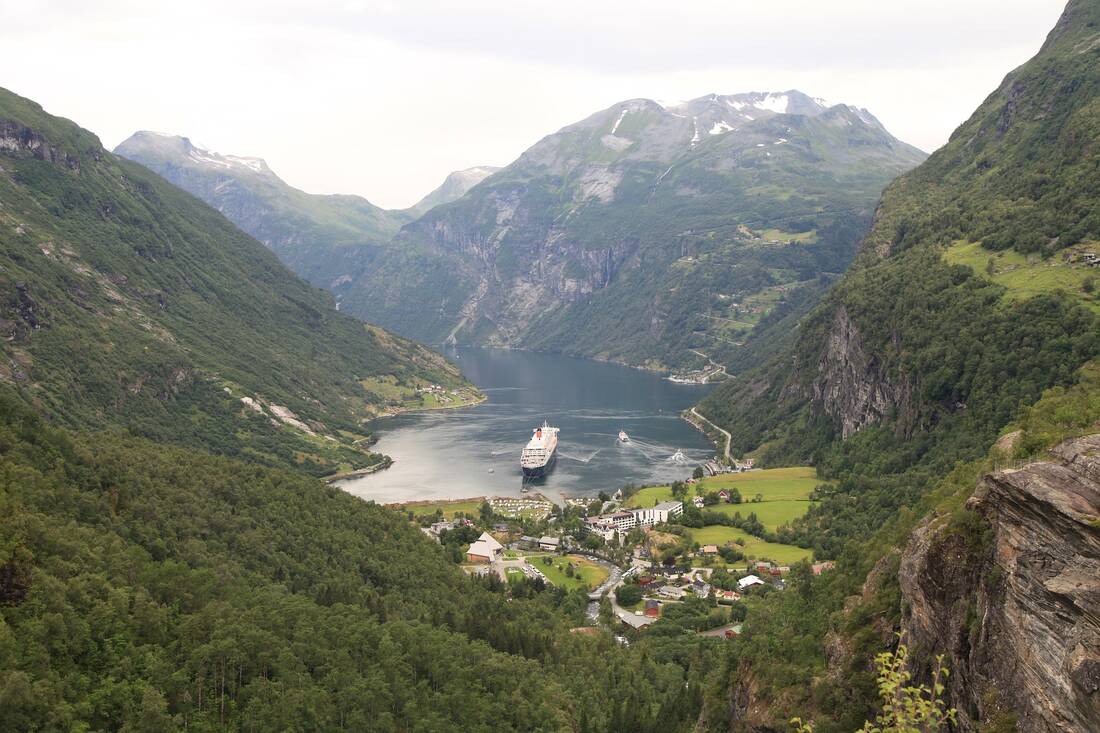 By asking the cruise director or concierge when you will be heading through the most scenic places, you can get your camera ready to take some incredible snaps.
The last thing you want to do is to be in your room sleeping or relaxing and miss stunning landscapes, or pretty towns and villages.
Try some local food
Although river cruise packages include everything in the price (walking tours, food and drink) you should try some local food during a stop off.
Some river cruise operators actually serve traditional dishes at each stop, but if the one you are on doesn't then during your tour of the city you should head to a local restaurant or café and try some local cuisine.
Image Credit: eldar nurkovic, Maxx-Studio