Whether you're planning a romantic staycation in a cosy B&B or are travelling somewhere a little more exotic and further afield, the packing process can often be a painstaking one. From packing enough pairs of socks to last you until next year to meticulously rolling up t-shirts to make the most of the space, it is something that can sometimes leave us wondering whether we are prepared enough for our next trip.
It's easy to overthink the process. Although you might not typically reach for a notebook and pen, it's possible to find yourself thinking how you'll ever get through your holiday of a lifetime without one. So, when you reach your home away from home for a week, items can sometimes have found their way into your suitcase that you can't explain why. That being said, there may be that one particular essential that you can't imagine travelling without. We spoke to travel experts and bloggers who decided to share with us what their weird must-have items are.
Katy, Katy Rose Blogs
Website: www.katyroseblogs.co.uk
"When asked the question 'what is the one thing that you always pack when travelling that would surprise people?', it doesn't take me long to think of an answer. Bizarre as it may seem, I can never go away without packing a hot water bottle and a travel kettle! I often travel overseas and, due to visiting warmer climates, most accommodation that I stay in has air conditioning which can tend to be quite fierce! For obvious reasons, air conditioning is ideal in a warm climate, however, there is nothing I love more than feeling cosy in bed! On many occasions, I have been lying in bed shivering with the air conditioning on but sweltering with the air conditioning turned off! Bringing a hot water bottle from home creates the ideal mixture of being the perfect temperature and having a nice home comfort. Plus, a travel kettle is essential just in case the room is without one."
Rea, Vegan Food Junkies
Website: www.veganfoodjunkies.co.uk
"Apart from packing all of the standard essentials, I cannot live without my reusable and eco-friendly products. I always have to pack my Ethical Lifestyle Toolkit from Brightzine. It is the perfect kit for on-the-go food and is always the first thing to enter my suitcase. Many wouldn't think to pack travel cutlery but, for me, it is an essential travel item."
Kacie, The Rare Welsh bit
Website: www.therarewelshbit.com
"Some people think this is weird, but if I'm travelling to a country with a tropical climate - like the Caribbean, for example - I won't leave home without a couple of fly swatters packed into my suitcase. No matter how much mosquito repellent I douse myself in, they always seem to go for me - they must love my blood. Furthermore, I'm not the biggest fan of creepy crawlies and I stay in lots of Air BNBs and apartments which are often prone to bugs, so it gives me peace of mind that I can keep the critters at bay even when I'm travelling alone!"
Melis, Melis Living
Website: https://www.melisliving.com
"Wherever the destination, I always pack my reusable water bottle and hot drink mug when travelling. Some people think it's a waste of valuable space, but I like to do my bit to reduce the impact my travels have on the planet! Airports nearly always have water fountains after security, so it saves me money buying water, and I like to know I've done my bit to help the environment."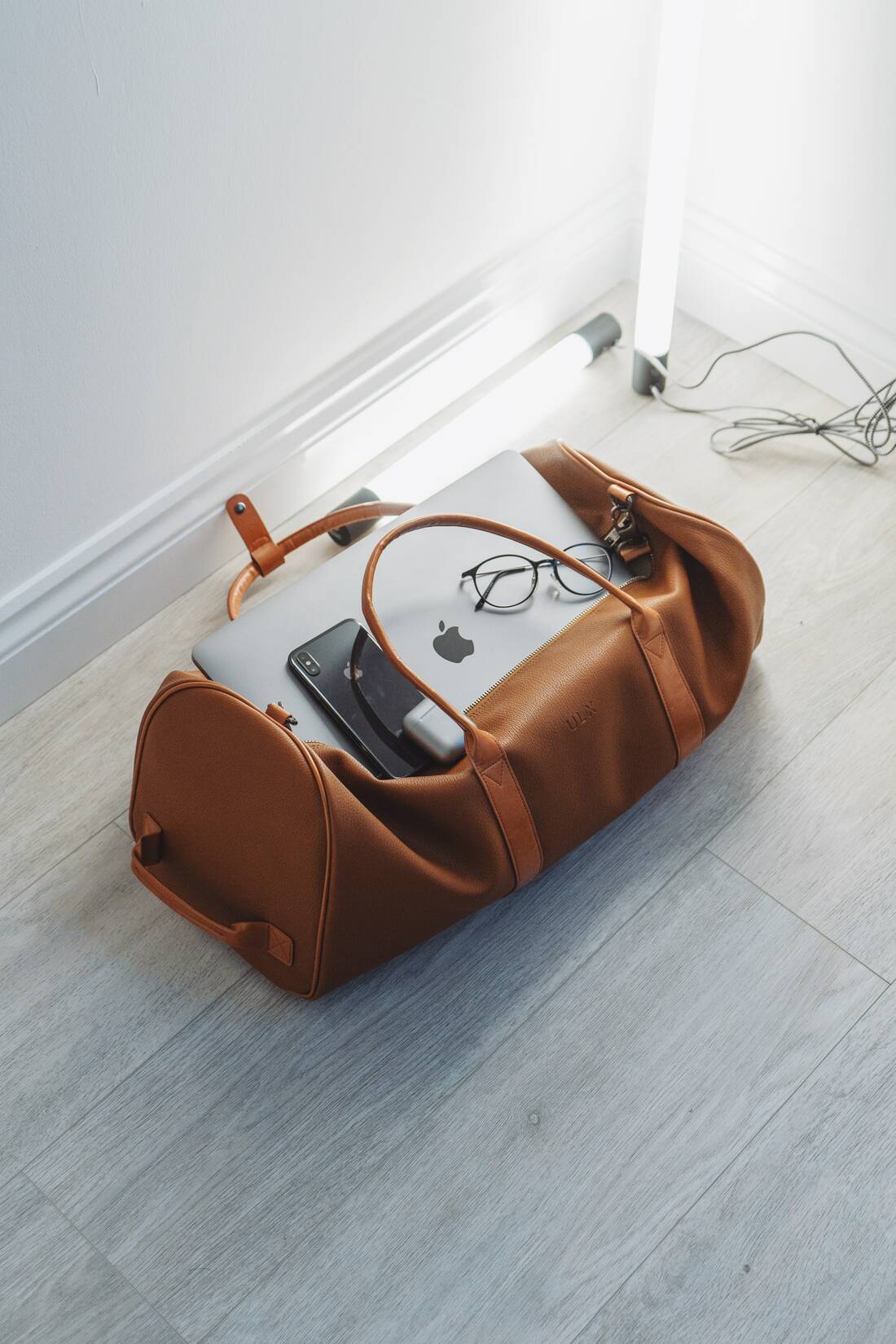 Victoria, Travel Vixta
Website: www.travelvixta.com
"There are a couple of things that might surprise people that I pack. I usually pack cable ties and a pair of scissors in a front pocket on a suitcase. I use these to do up the zips on suitcases as I worry about losing the little padlock keys or them failing and coming undone. I never trust those little padlocks as we've had one break on us before. Once I reach my destination I use the scissors from the pocket to cut the tie and open my suitcase."
"I also pack a bag of food in a suitcase. I'm vegan and avoid many ingredients like refined sugar, so I worry that places might not cater to me. If I take plenty of snacks and back-up food, then I don't need to panic about not being able to eat anywhere whilst travelling!"
Chris, Artisan Traveller
Website: www.artisantraveller.com
"A notepad may be a surprising inclusion, but this is something vital. The names of restaurants, directions to points of interest and even useful phrases are all kept in here. It is invaluable to me on a holiday."
Bec, Love She Travels
Website: www.loveshetravels.com
"The thing I pack that would surprise most people is a Wine Skin or two. They pack flat and weigh next to nothing, but it means I can safely bring home a special bottle of something from the country I'm visiting. I first discovered Wine Skins in Italy eight years ago and have taken them with me on subsequent European trips to bring home a souvenir bottle of local wine - they are such a great invention!"
Beth, BethLouise
Website: www.bethlouise.com
"One thing that I always pack when travelling is a facial water spray. I don't think it's too weird. It's probably quite common but definitely a wise choice! It's something I feel like a lot of people need but either forget or just haven't thought of it before. I take this on holiday with me and I like to keep it in the fridge or somewhere cold so it's nice and cool. I reach for it when I get too hot because there is nothing worse than being on holiday and feeling like you're dripping with sweat. You want to get the tan but can't deal with the heat - we've all been there! This cools you down instantly, it's easy to throw in a bag and you can use it as much as you want. A little goes a long way!"
Perhaps you have a packing essential that you can't holiday without! Why not consider grabbing your things in and booking a family friendly cruise?