When you travel the world, you are able to experience different cultures on every level. From admiring towering skyscrapers to exploring ancient ruins, we can truly get under the skin of a culture and indulge in its full history when travelling. This doesn't just apply to monolithic statues and modernistic experiences though, even the simplest of foods we eat vary and change depending on our location.
Cheese is different all around the world, and with so many different production techniques, flavours and uses, it's a really exciting thing to experience on your travels. Last year we travelled the world in 8 wines, and now we are going to travel it in 8 kinds of cheese, so from Mexico to Japan, we will find some of the best cheese to sample around the globe.


Share This Image On Your Site
Queso fresco, Mexico
A soft and milky cheese that is mild in flavour and crumbly in texture.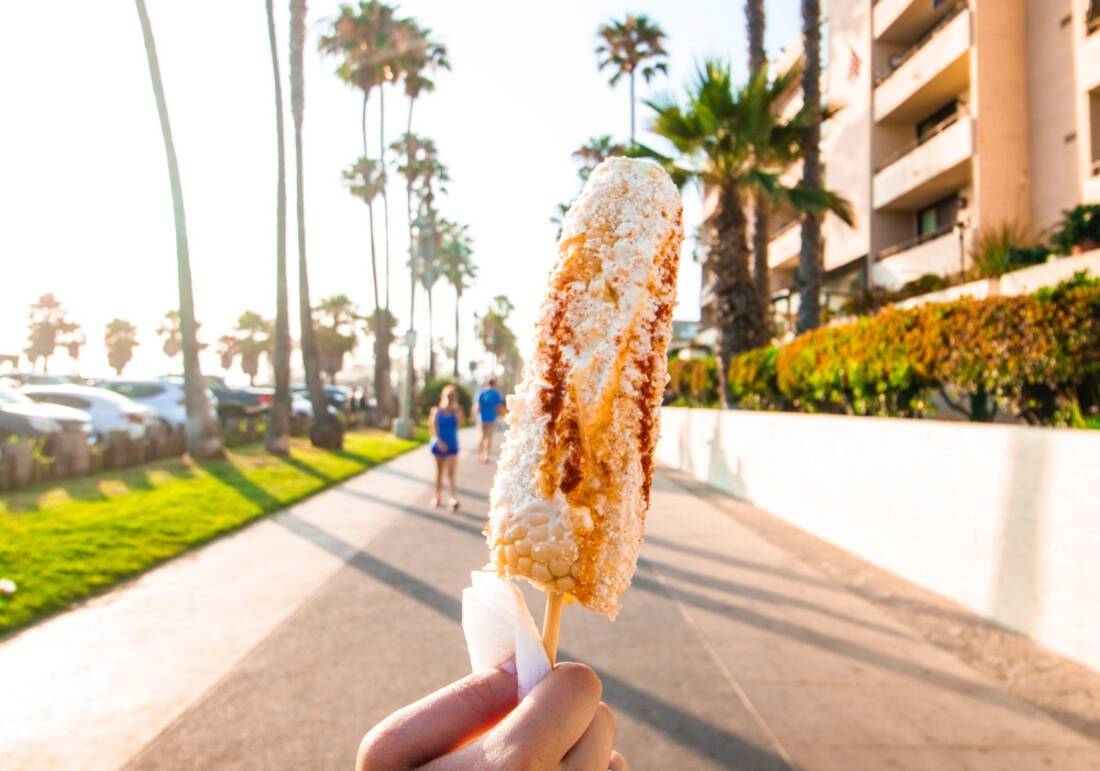 From Mexico, queso fresco is a light, crumbly cheese that is especially perfect for the hot, summer, months. Meaning fresh cheese in Mexican, queso fresco is often regarded as one of the easiest cheeses in the world to make. Its simplistic production means that the flavour is bright and fresh, which makes it perfect for adding to heavily-spiced dishes or sprinkling over salads.
Eat with: Top tacos with queso fresco to add flavour and texture or sprinkle over corn on the cob with lime and butter, known as elote.
Cheese curds, North America
Squeaky curds of cheese that are flavoursome and creamy.
Although generally associated with Canada, cheese curds actually originate in Wisconsin, America. A by-product of the cheese production process, cheese curds are usually made from cheddar cheese but are popular thanks to their unique texture. Their rubbery consistency gives them a distinctive squeak, so they are known informally as 'squeaky cheese'.
Eat with: Eat fresh from a cheese factory or atop poutine in Canada.
Jarlsberg, Norway
A nutty, mild cheese that is known for its signature holes.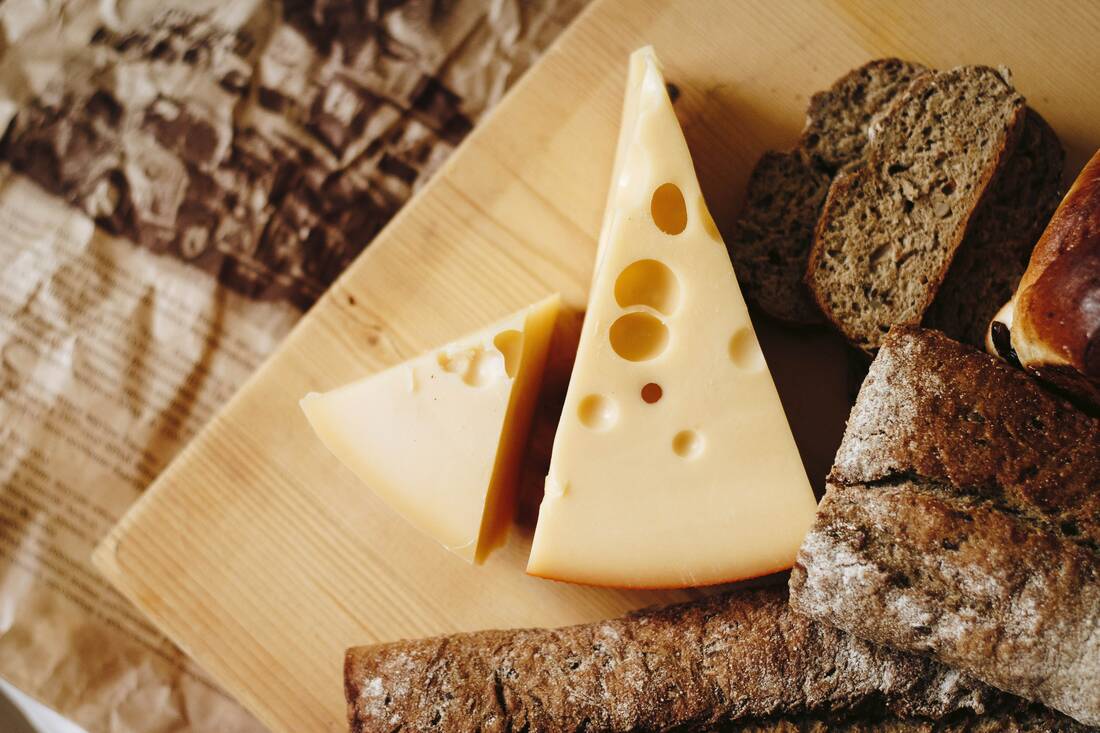 If you were to imagine a slice of cheese, you'd likely imagine something similar to Jarlsberg. Famous for its iconic holey texture and full of a mild but nutty flavour, Jarlsberg is one of Norway's most popular products. Thanks to the fact it has a low melting point, Jarlsberg is commonly used in fondues or melted in dishes.
We spoke to David Nikel, blogger at Life in Norway, who told us why he loves Norwegian cuisine: "Traditional Norwegian cuisine harks back to the days when Norway was primarily a fishing and farming country without such fancy modern technology as refrigeration! For this reason, salt-dried or air-dried cod was a staple of the diet and remains so to this day. Fish caught and dried in the Lofoten islands in the far north of Norway is eaten throughout the country and exported all over the world. It's especially popular in Portugal and Italy."
We then asked David about Jarlsberg: "Jarlsberg is one of the few Norwegian brands that has become world-famous. The firm, buttery texture and mild, nutty flavour mean Jarlsberg can be eaten at any time of day, as part of a meal, in cooking, or just as a snack. You'll almost certainly find Jarlsberg on a hotel breakfast buffet.
"Typically, it's served as a large square block, and you'll need to use the great Norwegian invention - the cheese slicer - to carve off your own slither! Simply pop it on a piece of bread or a crispbread and enjoy along with a black filter coffee. The perfect start to the day!"
We also spoke to Helle, a Norwegian chef and food blogger at Helles Kitchen. She told us what it is about Norwegian cuisine that she loves: "We have the best seafood in the world. In the summertime, we eat boiled shrimps with lemon, dill and mayonnaise. During late summer the crabs are filled with meat. Beautiful mussels are available all year around. We also have the most delicious scallops that are caught by hand."
"I also love game. During fall you can eat venison, elk and reindeer, animals that stay outside all year around eating what they find in nature. Imagine pairing a nice steak with chanterelles and lingonberries? It's so good. And did I mention the beautiful and tasty lamb meat we have? Well, I think we can compete with New Zealand on that one!"
Helle then told us why everyone should try Jarlsberg when visiting Norway: "Jarlsberg is the cheese that everyone likes. It's good on a slice of bread or in a toastie with mustard, ham and pickles. It's perfect on pizza and in a cheese pie."
"I believe that there are so many cheeses that you should taste coming to Norway. Jarlsberg is a nice cheese but the country is filled to the brim with awesome cheeses. Have you ever tried our traditional brown cheese?"
Eat with: Helle told us how she recommends someone tries Jarlsberg: "Grate some Jarlsberg in your omelette and let some of the bits stick to the pan and caramelize. That's yum!"
Roquefort, France
A strong, blue cheese that is creamy and crumbly in texture.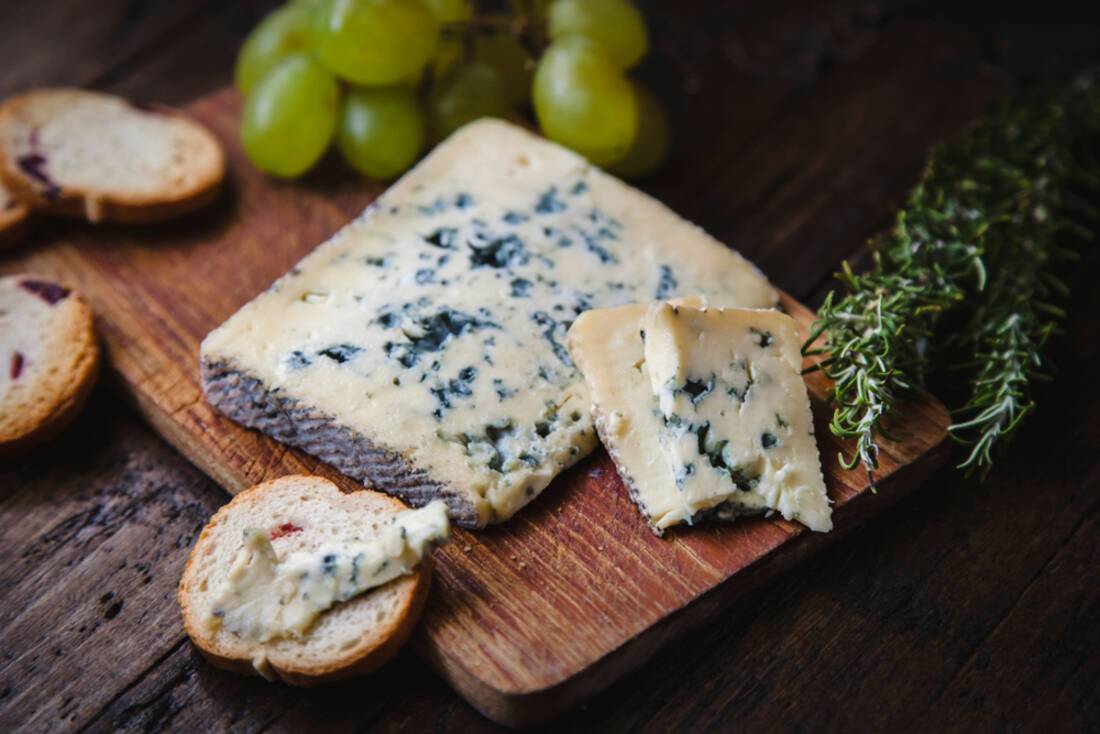 A rich blue cheese with an iconic look, Roquefort originates in the south of France and is one of the world's best-known blue cheeses. The blue mould in the cheese was originally found in the soil of local caves and transferred to the cheese farm by local farmers.
We spoke to Meg Bortin, known online as the Everyday French Chef about why she loves French cuisine: "I fell in love with French cuisine because it's the real thing – creative cooking using the best ingredients, based on a rich culinary heritage rooted in the land.
Meg then told us more about Roquefort: "Roquefort cheese, which is made from sheep's milk, emerged from that heritage. To bear the Roquefort label, the cheese must be aged in the Combalou caves of Roquefort-sur-Soulzon, a designated area in southwest France that covers only 150 acres.
"No one visiting France should pass up a chance to try Roquefort. It is distinct from other blue cheeses in that it is both tangy and rich – maybe this is why it is known in France as the king of cheeses."
Eat with: Meg told us how she'd suggest you try Roquefort: "Roquefort marries well with sweet white wines like Sauternes or Monbazillac. It can be enjoyed with fruit alongside, for example, pear slices, grapes or fresh figs. It can be crumbled over a salad, served warm on country bread or tasted in small cubes as an apéritif. It makes a superb soufflé and an unforgettable omelette. Or just try it on its own. Fabulous."
Mozzarella, Italy
Soft and mild, mozzarella is a light cheese that's perfect for melting.
Mozzarella is a very popular cheese all over the world, thanks to its low melting point and light, creamy flavour it's a favourite on pizzas and salads alike. Traditionally it's made from buffalo's milk in Southern Italy, although you can now buy mozzarella all over the world, it truly is something that must be tried at home. The freshness of flavour in this cheese makes it light, fluffy and subtle.
We spoke to Paola, known online as The Tiny Italian, who told us why she loves Italian cuisine so much: "My love for Italian cuisine is mainly drawn from my Italian heritage. My father is from Puglia, the south-eastern region of Italy. I have spent every single summer out there enjoying the warm weather, visiting family and of course, sampling the amazing food which is freshly cooked every day with local ingredients. Lots of veggies, pasta and fresh seafood. I was also lucky to grow up helping run the family Italian delicatessen, which meant I was brought up surrounded by the best in Italian food. Pasta, charcuterie, cheeses, sausages, olive oil, wine and a whole lot of Italian yumminess. You name it, we used to sell it."
Paola told us why everyone should try mozzarella whilst visiting Italy: "Mozzarella is probably Italy's most popular cheese outside of the country. It's originally from the south of Italy and made with either buffalo or cow's milk. A white, soft, milky ball of fresh cheese which is enjoyed best a few hours after it's been made. So, if you're in the south of Italy and close to somewhere that freshly produces it, then here is your moment to eat mozzarella at its very best."
Eat with: Paola told us how she'd suggest you try mozzarella when in Italy: "My favourite way to eat mozzarella is a simple one, but so delicious. A simple 'Caprese' salad. Rough chunks of mozzarella served with sliced juicy tomatoes, with a generous drizzle of extra virgin olive oil, fresh basil leaves and season with salt. Then you can mop up the olive oil and the milk juices with some crusty bread. Absolute heaven."
Halloumi, Cyprus
Halloumi is a tangy, salty cheese that is known for its high melting point.
Halloumi is a cheese from Cyprus traditionally made from sheep and goat's milk and now commonly also made with cow's milk. It's got a strong, notable flavour thanks to this mixture and is an incredibly salty cheese. As well as its flavour, its texture is what gives it its character, with a high melting point it's often grilled before being served.
We spoke to Christina, chef and blogger at Afodite's Kitchen from Cyprus who told us what it is she loves most about Cypriot cuisine: "What most draws me into the Cypriot cuisine is the incredible variety of flavours in every day eating. Locally grown vegetables under the Mediterranean sun make even the simplest salad taste like an experience. Bakeries on every corner mean that you are always only moments away from some of the best tasting locally made bread, pastries and sweets.
Christina told us why she thinks everyone should try halloumi whilst in Cyprus: "Halloumi is an incredibly tasty, locally produced cheese enjoyed in Cyprus. It is traditionally made with sheep's and goats' milk. Visiting Cyprus means one has the opportunity to experience some of the best halloumi made in the world. The local sheep and goat milk used in the production of halloumi gives it a special taste rarely found outside of Cyprus. From warm, freshly made halloumi in the small villages to aged halloumi, there are many different ways to enjoy it."
Eat with: Christina told us how she would recommend people tried halloumi whilst in Cyprus: "I would recommend trying warm, freshly made halloumi, as one of the best and most unique ways to enjoy halloumi. Fresh halloumi is soft, salty and almost creamy in texture, and a touch of mint is often used to season it at the end. I would also recommend ordering grilled halloumi in any Cypriot restaurant, it is fantastic as part of a mezze course. Some restaurants even serve it with a bit of honey and sesame seeds, and that is an unforgettable flavour combination."
Paneer, India
A mild cheese that is a popular meat replacement in India.

Paneer is a lightly flavoured cheese that is incredibly popular in India. Like queso fresco, it's a simple cheese to make which goes a long way towards its popularity. India is a country that has a lot of vegetarian and vegan food in its cuisine, and paneer is often a staple ingredient of meat-free dishes. Paneer has a light flavour which is highly influenced by what it's served with, and its creamy consistency brings a unique texture to dishes.
Eat with: Try paneer in a curry as a meat replacement with a creamy twist.
Sakura cheese, Japan
Sakura cheeses light flavour comes from Sakura cherry blossoms.
Probably the most obscure cheese type on this list, if you can find Sakura cheese whilst in Japan, it's well worth a try. Flavoured using cherry blossoms and topped with a cherry bloom, this cheese has a similar consistency and flavour to camembert, but with a light, floral undertone. It's completely unique to the area and is certainly a great thing to say you've tried!
Eat with: Eat by itself so you can taste the fragrant intricacies of flavour.
If this article has got you yearning for fondue or a serving of poutine, why not explore our cruise offers and travel the world in cheese today?