Travelling the world is an amazing time to broaden your culinary horizons. As well as new dishes, you have new ingredients, new cooking methods and new flavours. On the other side of the world in Asia, there are thousands, if not millions, of delights just waiting for you to savour. In this article, we take a look at where to find the best street food in Asia, but be warned, by the end of this list you'll be booking a holiday with one of our last minute cruise deals because you won't be able to stay away!
Where to find the best street food in Asia:
Penang, Malaysia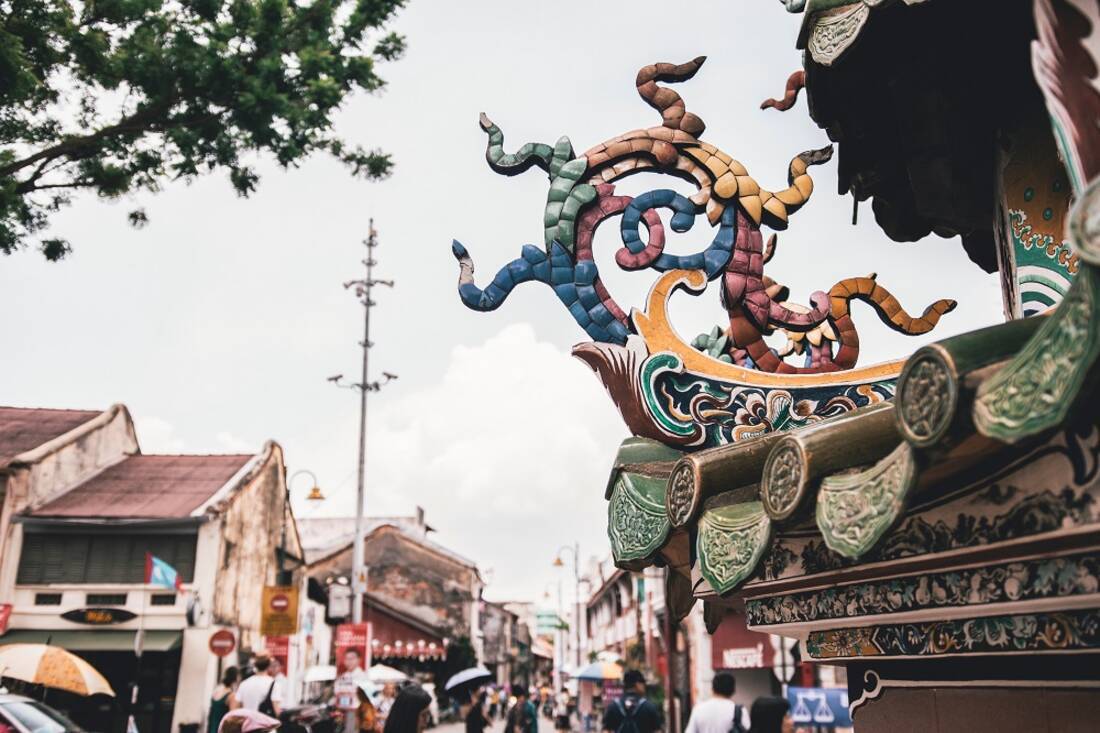 We spoke to Mei Rei Qua, the Senior Editor of Penang Foodie, who told us why they believe Penang has the best street food in the world: "Penang has some of the best street food in the world simply because every hawker in the state specialises in one single dish. They have been making the same dish continuously for many years while perfecting their craft. Some recipes are passed down from generations to generations, making their version of street food incredibly authentic, and unique."
What to eat in Penang
Mei Rei Qua then recommended a dish they think everyone should try, and where to get it from: "There are so many amazing dishes in Penang. It is so hard to narrow down. Honestly, one of the best dishes that everyone needs to try is Char Koay Teow. Char Koay Teow is a national favourite and no one does it better than Siam Road. It is a long queue, but it is worth queueing for! Made with rice noodles, prawns, bean sprouts, and tied up together with soy sauces, and cooked with wok hei. It is a must!"
Bangkok, Thailand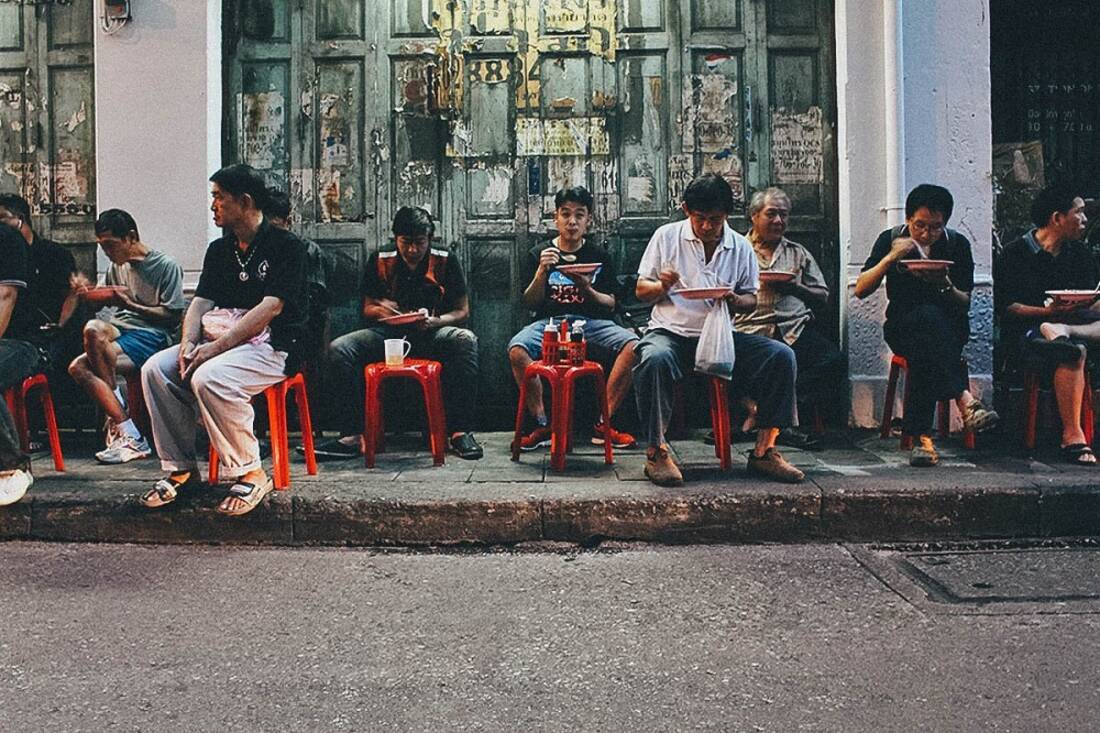 Image Credit: Will Fly for Food
We spoke to JB, travel blogger and food enthusiast from Will Fly for Food. JB has recently travelled to Bangkok, and he told us why he believes they have the best street food: "Good question. I never really thought about it, but I think it has a lot to do with the city's infrastructure and history. Because of its many waterways and canals that once served as an important means of transportation, floating markets have long been a prominent part of Bangkok's way of life. They're mainly tourist attractions today but for many years, they were key venues for trade. Fruits, vegetables, and snacks were routinely sold on boats at these floating markets."
"As the city modernised, canals made way for roads and boat vendors shifted to land-based stalls. I think that's pretty much what we're seeing today. The street food culture that's become such an important part of the Bangkok experience evolved from these floating markets. With so many years of experience, it's no wonder it's among the best in the world!
We also spoke to Christy from Lolle Roll, a travel and dining out lover. Christy told us what makes the street food in Bangkok so special to her: "Street food stalls always specialise in one or two dishes. They keep it simple but know how to do it right. My favourite is a simple Pad Thai (fried noodles) from a stall on Yaowarat Road (Bangkok's Chinatown). The lady knows how to cook with "fire", and I think that's the key to executing this simple yet flavourful plate of Pad Thai."
What to eat in Bangkok
We asked JB what he would recommend everyone tried, and where they should get it from: "There are so many delicious dishes to be had in Bangkok, but Thai curry rice is one of my favourites, so I'll go with that. One of the best places to have it is at Khao Gaeng Jake Puey in Chinatown which is collectively home to some of the very best street food in Bangkok. Khao Gaeng Jake Puey is open only from 4-9PM every day except Monday. Located on the corner of Charoen Krung and Mangkon Road, they don't have any tables, so diners have little choice but to hold and enjoy their plates of curry rice in their hands whilst sitting on red plastic stools. The street food experience in Bangkok doesn't get any better than this."
We then asked Christy the same question: "Mango sticky rice. Mangoes in South East Asia are great in general, but the guys at Mae Varee (a fruit stall near Thong Lor BTS station) source excellent quality mangoes and know how to select the perfectly ripe ones, depending on when you plan to eat it. Pair this with a mix of their regular (white) and pandan flavoured (green) sticky rice, their addictively delicious warm coconut sauce, and it's a street food dessert you'll be dreaming about for months."
Shanghai, China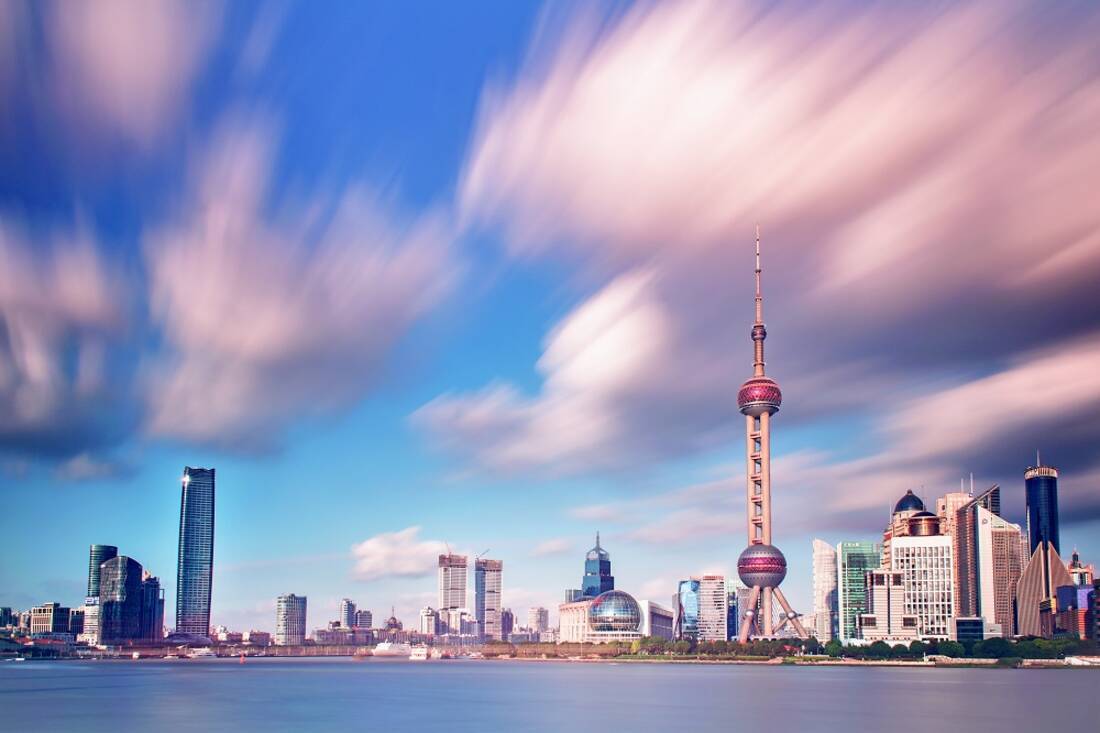 The cuisine in Shanghai is something of its own incredible culture. It's some of the most distinctive food in China and has been influenced largely by its position on the coastline and just south of the Yangtze River. One of the things that makes the food in Shanghai so unique is the large amount of sugar used, so this is the perfect city for a sweet tooth. If savoury is more your thing rest assured there are amazing dishes to be found, tried, and never forgotten here.
What to eat in Shanghai
When in Shanghai there is one thing everyone should try, Xiaolongboa, or soup dumplings. These tasty treats are a Shanghai classic, and each stall around the city will add their own flair. The delicate dumplings are stuffed full of stuffing's like pork, vegetable, shrimp or crab and a hot broth.
Tokyo, Japan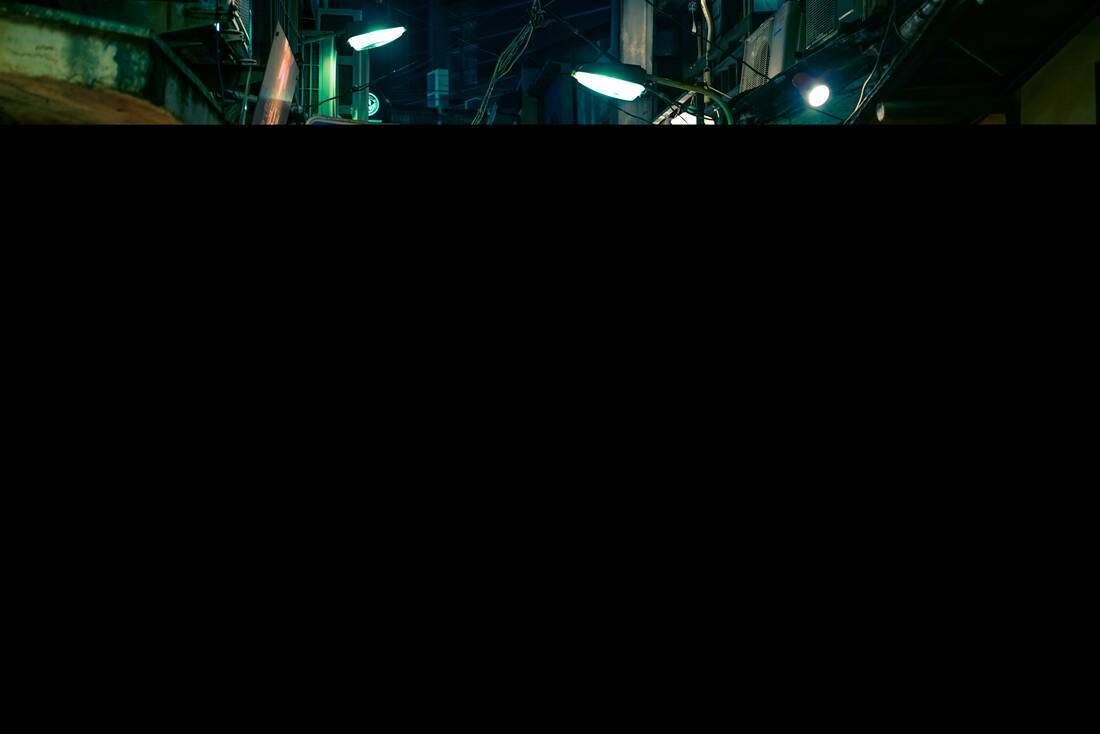 We spoke to Kelly, travel blogger at No Man Before, who told us why she thinks the street food in Tokyo is more than just good: "The quality and purity of food is highly-valued in Japan, which means you'll find delicious dishes whether you are snacking on street food or dining in one of the over two hundred Michelin-starred restaurants in Tokyo. Japanese chefs focus on simplicity, cooking to bring out the very best flavours of each unique ingredient."
We also spoke to the team at Tokyo by Food, who run foodie events in Tokyo and donate the proceeds to the help feed children in Cambodia. They told us why they believe the city has some of the best street food in Asia: "Street food in Tokyo is a portal to Japan's other regions, allowing access to authentic dishes, and insights into the history, landscape, and customs of the distinct 47 prefectures. In Tokyo, you can enjoy soft serve made with rich Hokkaido cream, Osaka's takoyaki (balls of batter filled with octopus pieces), and Kansai or Hiroshima-style okonomiyaki (savoury cabbage pancakes). Tokyo's street food is also a living and evolving entity. Inventive takes on classics emerge all the time (followed by crazy-long lines), so even when you think you know the food scene, there is always something new to be discovered!"
What to eat in Tokyo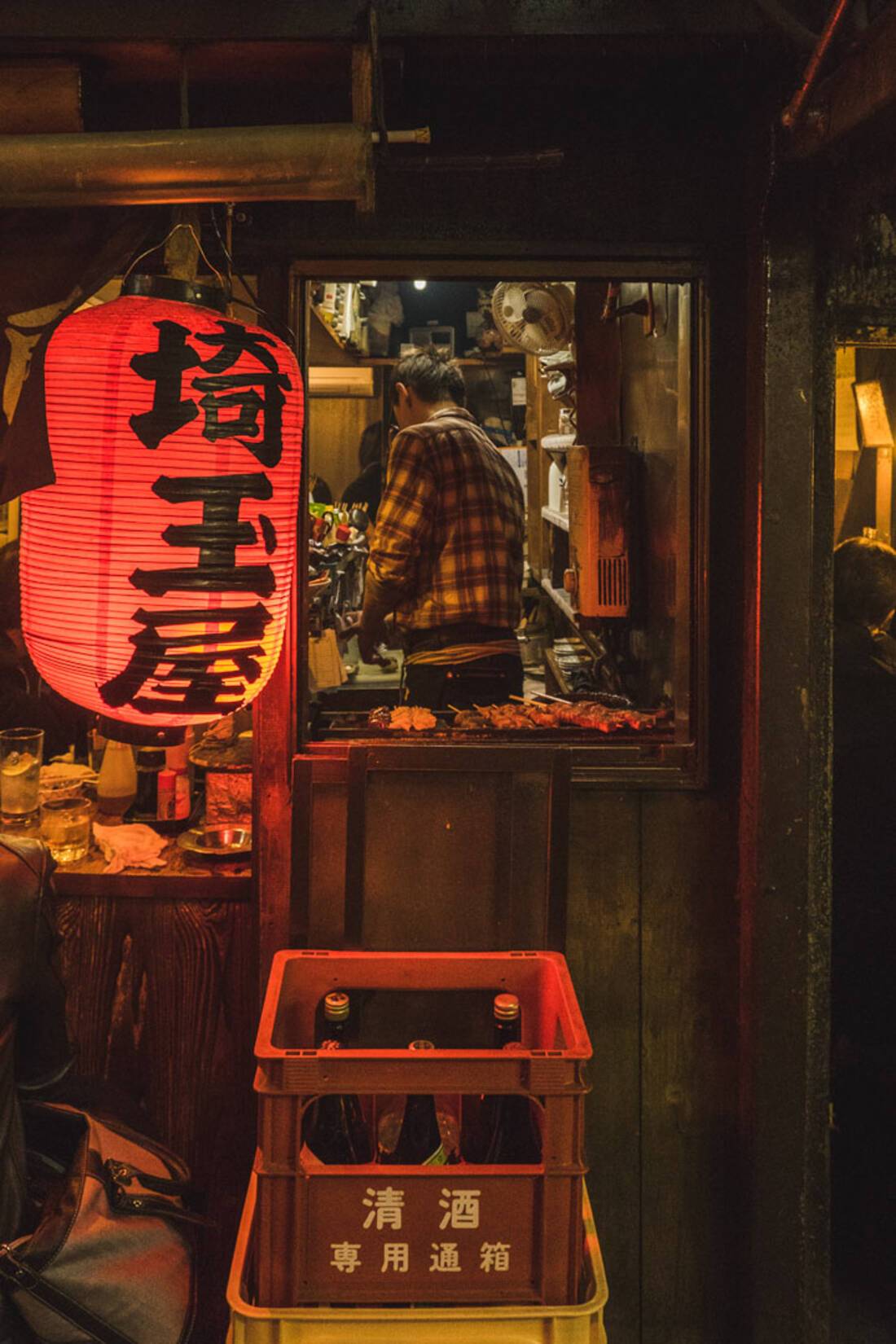 Image Credit: No Man Before
Kelly told us what she would recommend everyone try when in Tokyo: "Most street food vendors and izakayas (informal Japanese pubs) specialise in a single dish, perfecting the recipe and selling it cheap. To find some of the best street food in Tokyo, head down into the smoky, winding alleys of Shinjuku's Memory Lane. This maze of tiny streets with charming post-war vibes is lined with dozens of food stalls and izakayas. Many are grilling skewered meat over charcoal, a popular snack called yakitori. Order traditional yakitori like chicken or pork, or if you're feeling adventurous, try something more exotic like tongue or innards."
We then asked what the team at Tokyo by Food would recommend everyone try when visiting, they said: "If you have a sweet tooth, you can't miss taiyaki, a fish-shaped cake made of pancake-like batter and filled with sweet red bean paste. While it originated in Tokyo, taiyaki is truly the lovechild of the East and the West. Traditionally, Japan does not have a culture of baked goods, and their sweets (called "wagashi") were made of bean paste rather than flour. While red bean is the classic, there are many other flavours available, like custard, chocolate, even ice cream! Taiyaki is a ubiquitous part of festivals and shopping streets all over Tokyo; just follow the warm, sweet aroma."
Hong Kong, China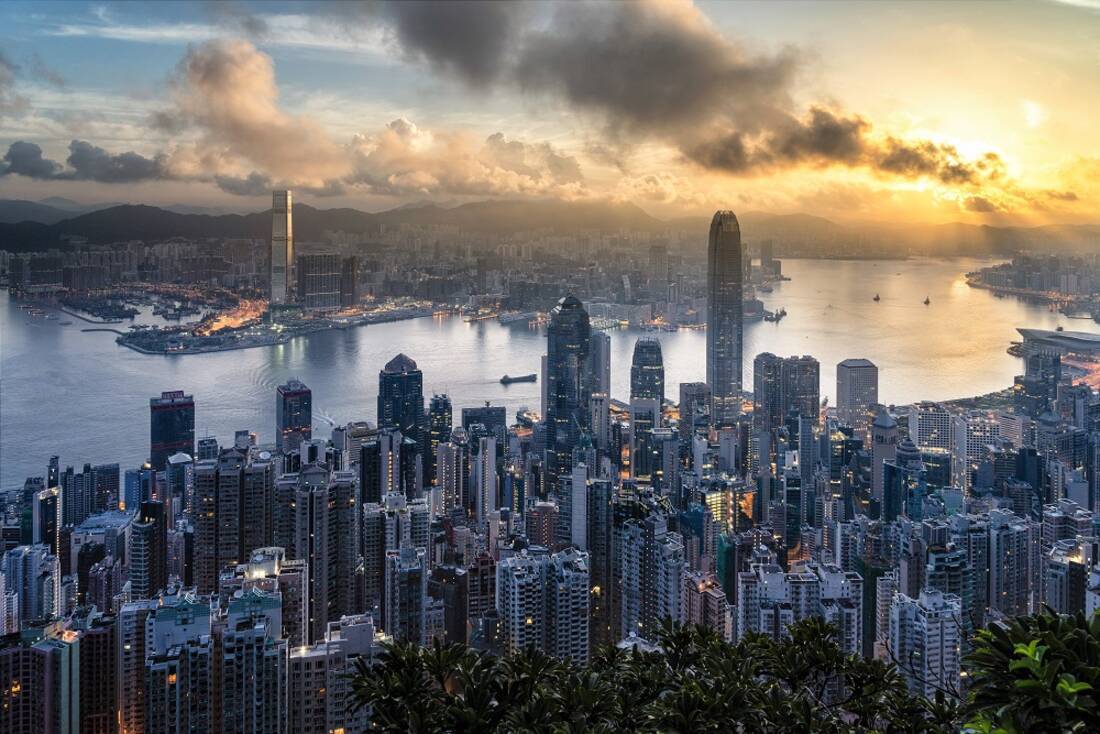 Thanks to it always being on the go, Hong Kong has a fantastic range of street food. Perfect for city workers and tourists alike who don't have any time to waste, the street food available around Hong Kong is portable and delicious.
What to eat in Hong Kong
One of the cities most iconic fish snacks is curry fish balls. Despite not having the most elegant name, these little bites of heaven are delicious. Available from most savoury street stalls, they are small, bite-sized balls of flour with fish meat, drenched in a strong curry sauce.
If you are looking for something a bit more exotic, try stinky tofu. It may have a strong odour, but stinky tofu is one of the most beloved snacks here. After being fermented for a long time the tofu is deep fried and served up to anyone brave enough to try it.
Kochi, India
Avanti from iTraveller told us why Kochi has some of the best street food in the world: "The coastal town of Kochi undoubtedly has some of the world's best street food. It boasts a tantalising cuisine that is dominated by seafood and spices. As the Dutch, French and Portuguese came and went, they left behind a cuisine that's now unique to Kochi. Today, Kochi's streets are teeming with everything from 'Thattukada' (makeshift street food stalls) to sophisticated restaurants selling a mindboggling variety of local delicacies. From simple dishes like the Pazhampuri (deep fried banana) to the original Malabar Biriyanis, Kochi's greatest treasure is one that is widely available on streets."
We also spoke to the team at Budget Wayfarers, who told us why they believe Kochi street food is so good: "Kochi has some of the world's best street food because it is comprised of a mixed race of people and all of those races have unique culinary preferences. Hence, a huge variety of locally preferred items out there on the streets for you to taste."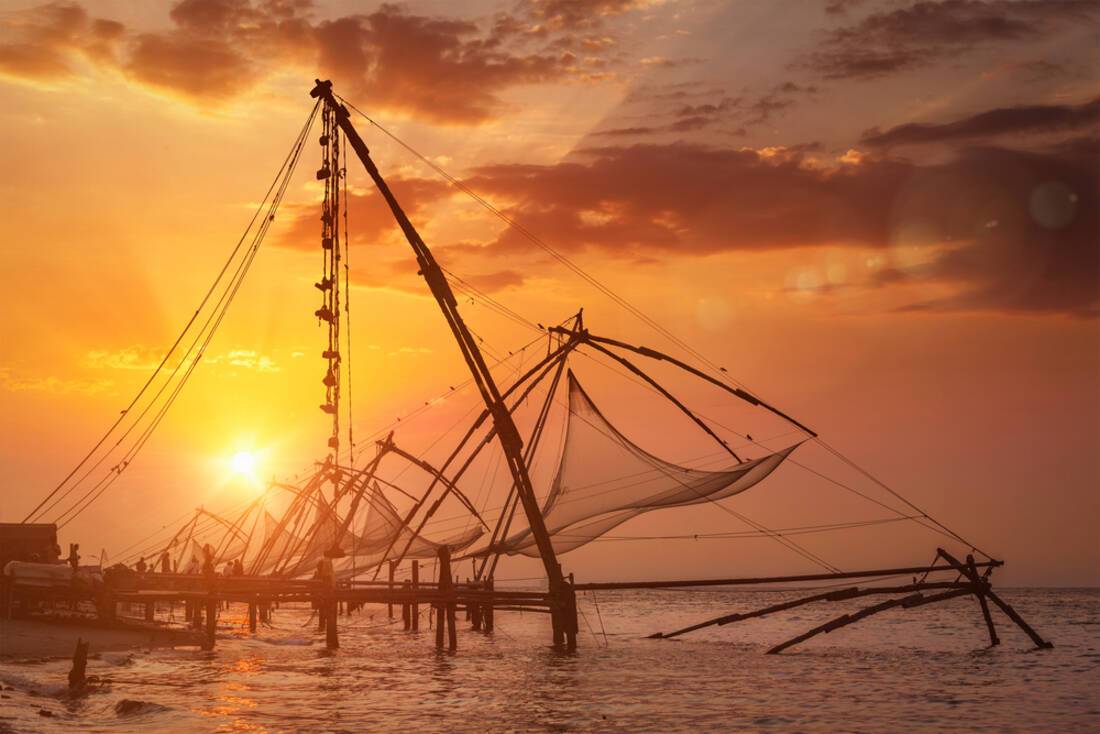 What to eat in Kochi
When asked Avanti for their Kochi food must-tries: "The list of dishes one must try in Kochi is quite mouthwateringly long. To begin your culinary journey in Kochi try out the Puttu and Kadala curry (coarsely ground rice steamed and served with Chickpea curry), this dish is popularly eaten for breakfast in Kochi. If you were to ask a local what is their favourite dish, they'll probably say Biriyani. Khayees Biriyani in Mattancherry and Kaikka Biriyani are two top places to try of this fabled rice dish. Kappa and Meen curry (Tapioca served with fish Curry) is yet another thing one must try in Kochi. You'll find a large variety of prawns and fish in Kochi and a much larger variety of dishes made from them. When it comes to drinks, make sure you try out Toddy or Nadan Kallu (palm wine) and Kulaki sharbat (Kochi style lemonade). Finally, we recommend exploring the streets of Kochi (ideally, start off with an empty stomach) to find other hidden gastronomic treasure."
We then asked Budget Wayfarers what they would recommend everyone tried in Kochi: "I would highly recommend Appam for breakfast. They are somewhat like pancakes but way healthier. You can savour it at the Seagull restaurant at Fort Kochi. You can have it at almost all small eateries as well."