Many dream of sailing to the fjords of Norway or the sunnier climes of the Mediterranean but few consider the great adventures that await on home turf. The British Isles are home to some of the most spectacular landscapes that rival the mountains of Iceland and the remote islands of the Caribbean. If the landscapes alone aren't enough to convince you, perhaps the culture will. Scotland's rich heritage and many traditions are alive and well, particularly in the remote communities of Lerwick in Shetland and the Hebrides. Ireland is another proud country, embracing its roots through Irish music and literature. Sail to the historic city of Galway and explore the bustling streets of Dublin to experience the vibrant culture for yourself. If you still need a nudge, here are 7 reasons to book a British Isles cruise:
Discover the fascinating town of Cobh
Wander through the streets of Dublin
Visit Britain's most northerly enclave
Enjoy a wee dram
Explore the Isle of Skye
Indulge in some authentic Scottish cuisine
Visit one of Scotland's prettiest ports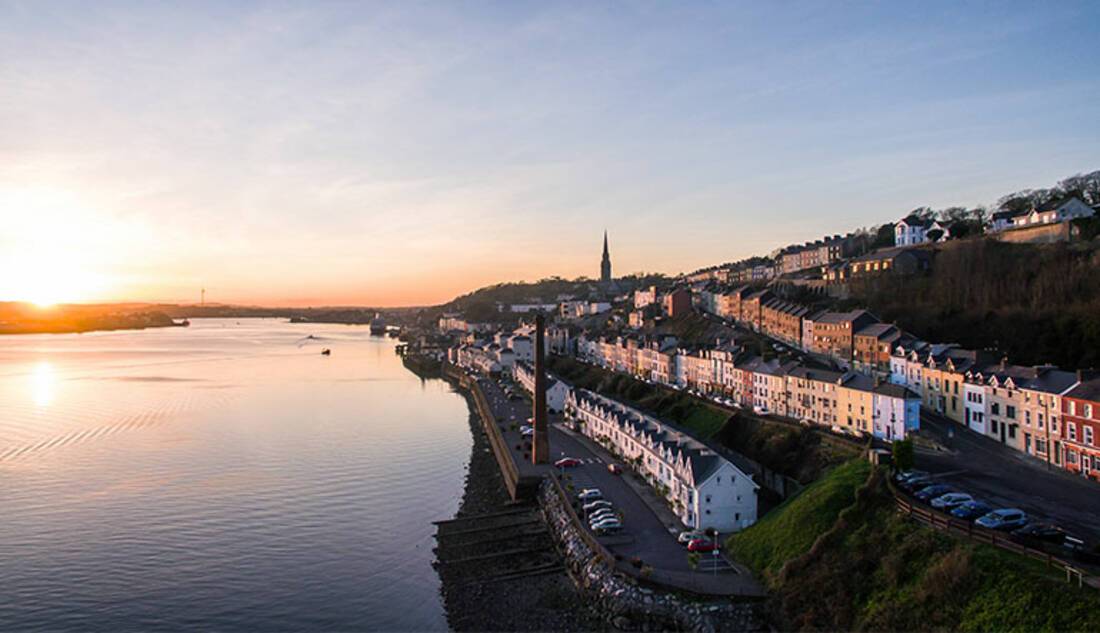 Discover the fascinating town of Cobh
Situated just across the water from Cork, the picturesque town of Cobh can be easily identified by its spectacular cathedral. Rising high over the seaport town, St. Colman's Cathedral sets the standard for beautiful architecture.
Hendrick Versey, from Visit Cobh, told us about Cobh's unique history, "sailing into Cobh (pronounced Cove) is definitely worth getting out of bed early for. Set on Great Island in the centre of Cork Harbour, gaily painted houses appear to be stacked up along the hillside from the shores of the bay. Elsewhere, neat terraces run from east to west.
"Cobh (formerly Queenstown) is a compact town packed with lots to see and do. Cruise ships berth right in the town centre and next to the railway station. It was the coming of the railway over 150 years ago that allowed millions of people from Ireland to join the transatlantic liners that carried them to new lives in North America. Emigration helped to make Cobh prosperous and famous in equal measure.
"The visit of the Titanic, the emigration of so many, the harbour, its military history and its own 'Alcatraz Island' ensure that Cobh is well-known around the world. The streetscape has changed little in over 100 years and seeing the crumbling pier from where the Titanic's last passengers boarded elicits the sense of excitement yet palpable sadness of those about to sail to a new life on the largest, most beautiful ship in the world." The tragedy of the Titanic is well remembered in Cobh through its many historic attractions, including the Titanic Experience, Cobh Heritage Centre, the Titanic Trail Walking Tour and the new Cobh Rebel Walking Tour. Visitors to the town can read the names of the passengers who boarded the Titanic in Cobh etched on the Glass Memorial Wall, as 79 of the 123 passengers perished.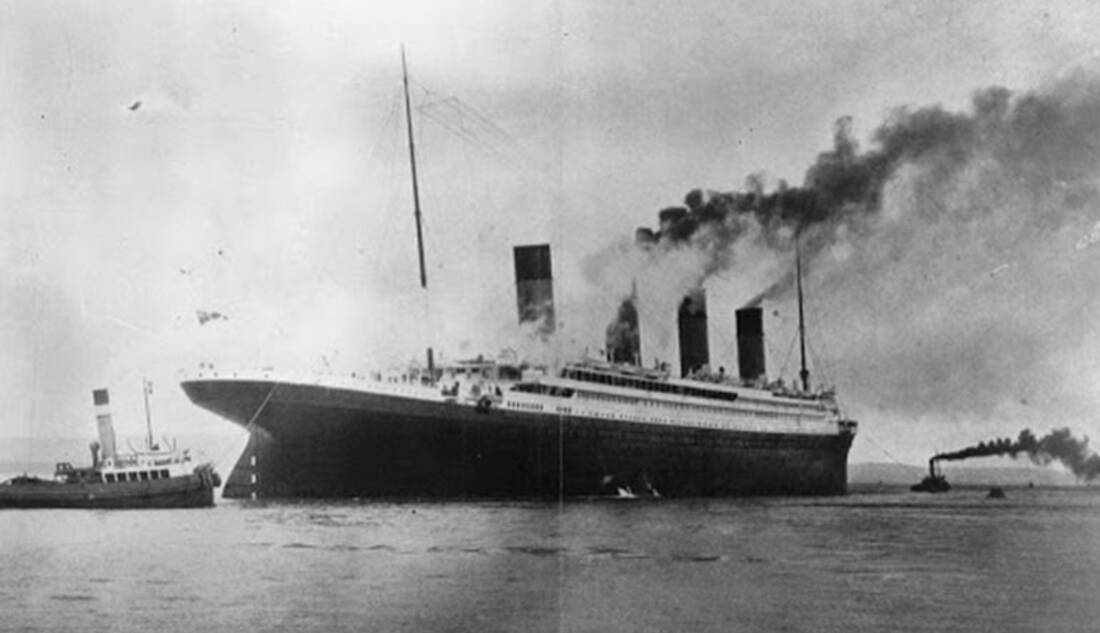 Spike Island, which Hendrick tells us can be reached by boat from Cobh, was voted Europe's leading tourist attraction in 2017. "This military and prison island with centuries of history has so many stories to tell that the three and a half-hour visit is considered too short by most visitors. Book in advance as sailings regularly sell out!"
St. Colman's Cathedral remains Cobh's most visited attraction, along with the picturesque 'Deck of Cards' houses. But with so many fascinating sights in Cobh, we asked Hendrick to name some of the best activities. He recommends:
Climbing aboard the Cobh Road Train for a town tour
Taking a self-drive boat trip with Cork Harbour Boat Hire
Dressing up in traditional clothes and have your photo taken at Cobh Pastimes Photography Studio
Putting your skills to the test at Escapade Cobh
Getting your photo taken with members of the Cobh Animation Team in Victorian costumes
"Experiences make a holiday special and people make experiences special," said Hendrick. "In Cobh, it seems that everyone wants to welcome the visitor and find out a little about them, not in a nosey way but in a curious, good-natured and natural way. Expect great sessions in the pubs when a ship is in port and enjoy the company of locals who have a sense of fun. Here, the Cork-brewed stout Murphy's battles for popularity with Guinness and Irish coffee is made how Irish coffee should be made.
"Large cruise ships now bring passengers into Cobh as the great ocean liners once brought them away. This pretty, colourful and friendly seaport on the south coast of Ireland will not disappoint and definitely surprise with so much to experience. As your ship slips away from the quayside, expect a brass band playing on the quay, ladies in period costumes gathered to wave goodbye and some locals on the hillsides waving white handkerchiefs as a fond farewell."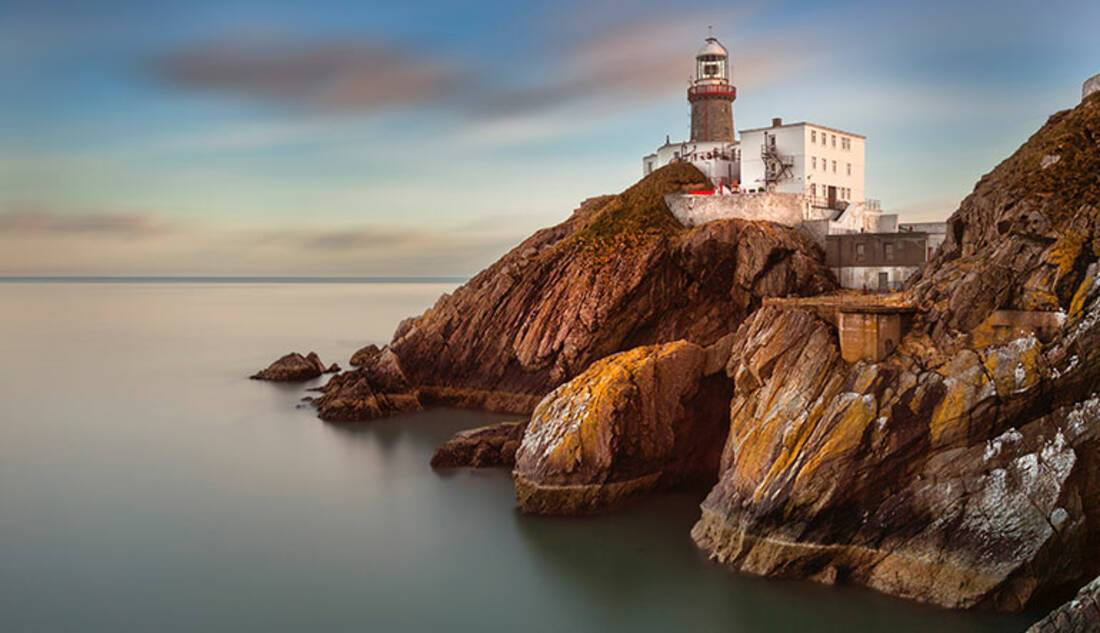 Wander through the streets of Dublin
No British Isles cruise would be complete without a stop in Dublin. Set on Ireland's east coast, this historic city is perhaps most famous for being the original home of Guinness. Along with whisky, Guinness is one of the most famous exports of the British Isles. It would be a shame to leave Ireland without trying it. This dry stout originated in the brewery of Arthur Guinness in 1759 in St. James' Gate Brewery in Dublin. Today, Guinness is brewed in 50 countries and is available in over 120. Its burnt flavour derives from malted barley and, unlike lagers or ciders, a pint of Guinness is fairly heavy. It's safe to say you won't struggle to find a pub serving Guinness anywhere in Ireland, so sit back and enjoy your pint with a few friendly locals.
Beer aside, there's a lot to see and do in Dublin. History buffs can explore the city's many historic buildings, including Dublin City Hall, Dublin Castle and the majestic St. Patrick's Cathedral. If you're not quite sure where to start, why not join a tour? Historical Walking Tours of Dublin offers a two-hour tour of the city, delving into the fascinating and complicated history. If you're going it alone, be sure to stop at one of Dublin's one thousand pubs. Many locals will be delighted to tell you about their favourite haunt and point you in the direction of some of Dublin's hidden gems.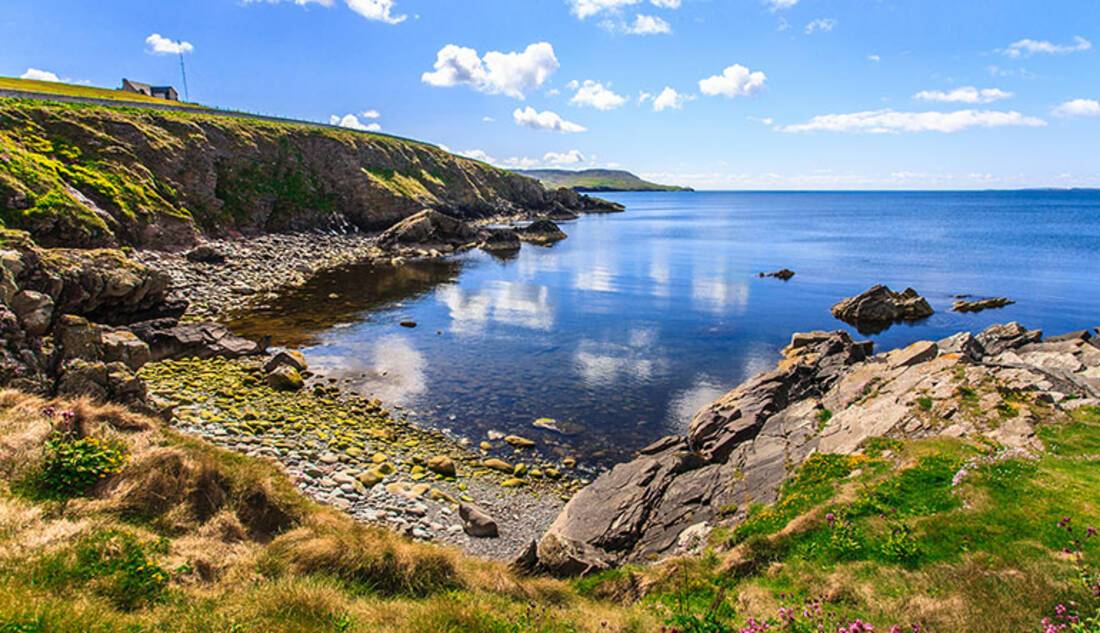 Visit Britain's most northerly enclave
With a population of just 22,920, it's difficult to imagine living in the remote town of Lerwick. Despite its isolated location, there's plenty going on in the Shetland Islands main port. To gain a better understanding of life on the island, we chatted to the team at Shetland.org, "when a ship arrives at Lerwick, it enters the gateway to the Shetland Islands. Shetland is Britain's northernmost archipelago and one offering spectacular coastal landscapes, superb wildlife, great food, a remarkable history on the borders of Scandinavia and unique cultural heritage.
"Even if you stay within Lerwick, you can encounter all these aspects. Walk easily to the soaring cliffscapes of the Knab, see orcas, seals and seabirds along the historic seafront and view its ancient lodberries (sea houses) as featured in the hit TV series, Shetland.
"The award-winning museum at Hay's Dock provides an insight into the island's past and present and its amazing geography and the newly furnished Town Hall offers some of the best civic stained glass in Europe. Shetland's fiddle music heritage is internationally famous - sessions often take place in local pubs and sometimes on board. There are cafés, bars and restaurants ranging from the quaint to the cutting-edge, a state-of-the-art cinema and music venue, art galleries and some amazing shops, several offering Shetland's legendary woollen textiles, traditional Fair Isle patterns and contemporary designs, plus the isles' native wool for those keen on making their own."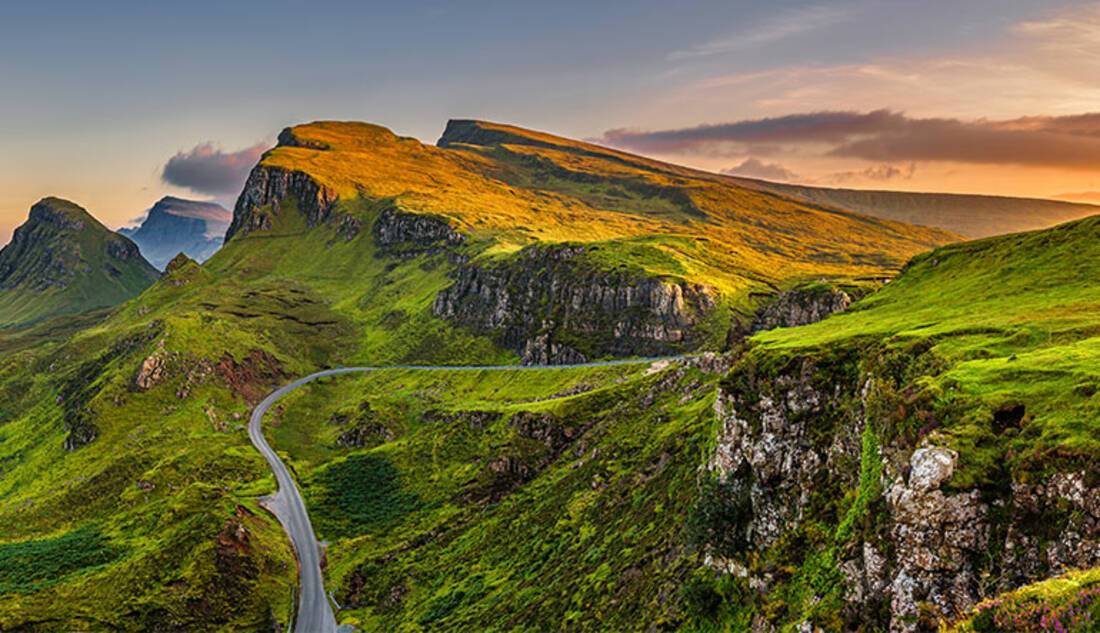 Enjoy a wee dram
Scotland is divided into five key whisky-producing regions: Highland, Speyside, Lowland, Islay and Campbeltown. While Speyside whiskies are among the country's lightest, sweetest malts, Islay whiskies are very peaty and smoky. As the Highland whisky region is so large, the malts vary greatly. On your British Isles cruise, you'll get the chance to sample a range of Highland whiskies in Stornoway, Kirkwall and the Isle of Skye.
Talisker is perhaps one of the better-known whiskies produced in the Highland region, more specifically, it is distilled in Carbost on the Isle of Skye. On your stopover in Portree, look out for bottles of Talisker behind the bar for a delicious dram. In Kirkwall - Orkneys largest settlement - you'll find one of Scotland's finest distilleries, Highland Park. The distillery, which has produced whisky for over 200 years, is close to the port in Kirkwall and well worth a visit. During your stopover in Stornoway on the Isle of Lewis, you may find bottles of Abhainn Dearg behind the bar, as the distillery is just 36 miles west. Read our guide to whisky for more inspiration.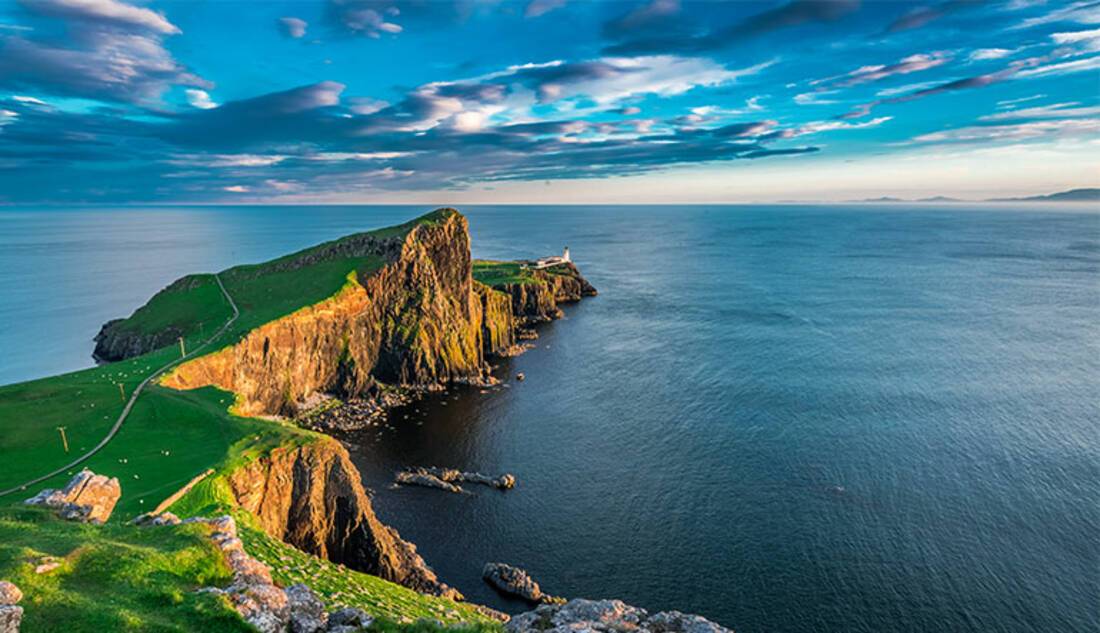 Explore the Isle of Skye
The wild and rugged Isle of Skye is a truly unforgettable part of any British Isles adventure. You may recognise the rock formations of the Old Man of Storr, which are situated just 7 miles from the cruise port of Portree. These dramatic formations were featured in Ridley Scott's sci-fi thriller Prometheus, as well as in the opening scene of 1973 cult film The Wickerman. During the summer months, local bus company Go Skye provides a shuttle bus service from Portree to the Storr car park, so you can hike up to the famous rocks or simply take in the views from below.
In the town of Portree itself, colourful cottages and old Scottish pubs line the waterfront. The harbour is still very much in use, with fishing boats coming and going throughout the day. If you're hungry after exploring the town and surrounding landscape, stop for some delicious, fresh seafood or indulge in a Highland platter or Scottish cheeseboard.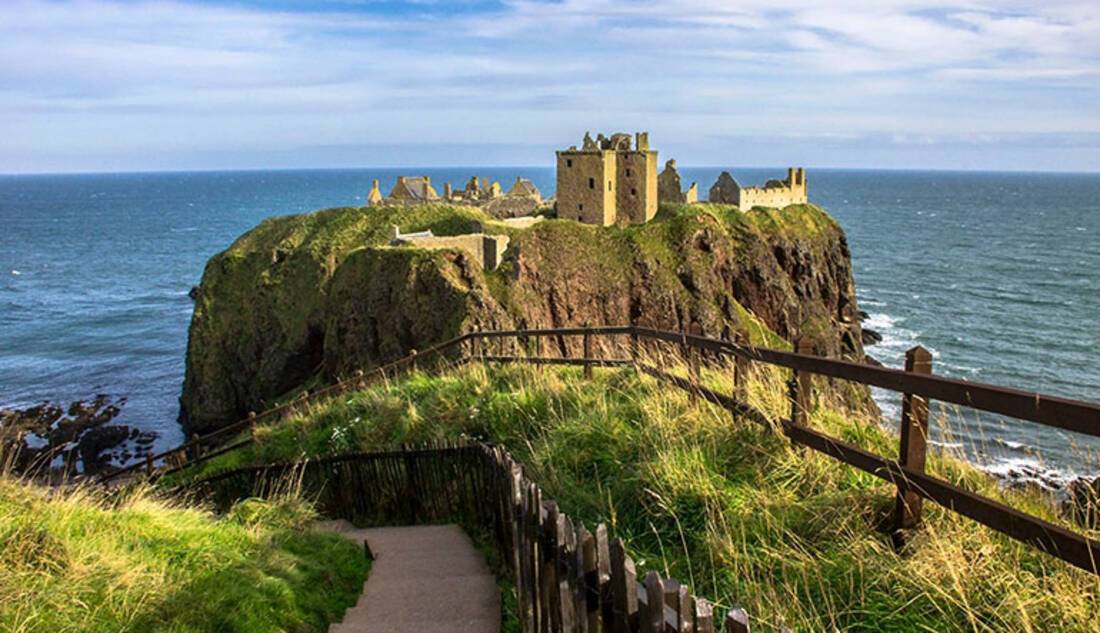 Indulge in some authentic Scottish cuisine
Scotland offers a bounty of natural ingredients, from its fresh, wild salmon to its delicious beef and lamb. You must try the country's national dish, haggis. Served with neeps (swedes) and tatties (potatoes), it's a must. Claire is a Scottish food and travel writer based in Aberdeen who has been blogging her edible adventurers through the country as Foodie Quine since 2021. A mum of two, Claire is passionate about cooking from scratch, seasonality, food education and family-friendly recipes. She was raised in the Black Isle (a peninsula within Ross and Cromarty in the Highlands) and it's safe to say she knows Scottish cuisine very well.
With this in mind, we asked Claire which traditional Scottish foods she would recommend: "Aberdeen butteries - the regional speciality food of the northeast corner of Scotland were originally made for Aberdeen fishermen who needed bread that wouldn't become stale during their time at sea. Also known as a rowie or Aberdeen roll, they can best be described as a dense, round, flaky, buttery, salty croissant-like roll. Butteries are available from bakeries and supermarkets both loose and pre-packed. They are delicious warm with jam, honey or golden syrup for breakfast. Claire also recommends trying Scottish raspberries if you ever visit Blairgowrie in Perthshire (the raspberry capital of the UK) and hot-smoked haddock, otherwise known as an Arbroath Smokie.
We also asked Claire why you should book a British Isles cruise, "there are so many reasons to visit Scotland. Spectacular scenery, history and heritage, Scotch whisky (and gin!) and a bountiful natural larder of beef, lamb and seafood. We've got castles, Harry Potter, Highland Games, the Edinburgh Festival, the Loch Ness Monster, the skirl of the bagpipes and the swish of the Tartan. There's something for everyone and our national animal is the unicorn. What's not to like!?"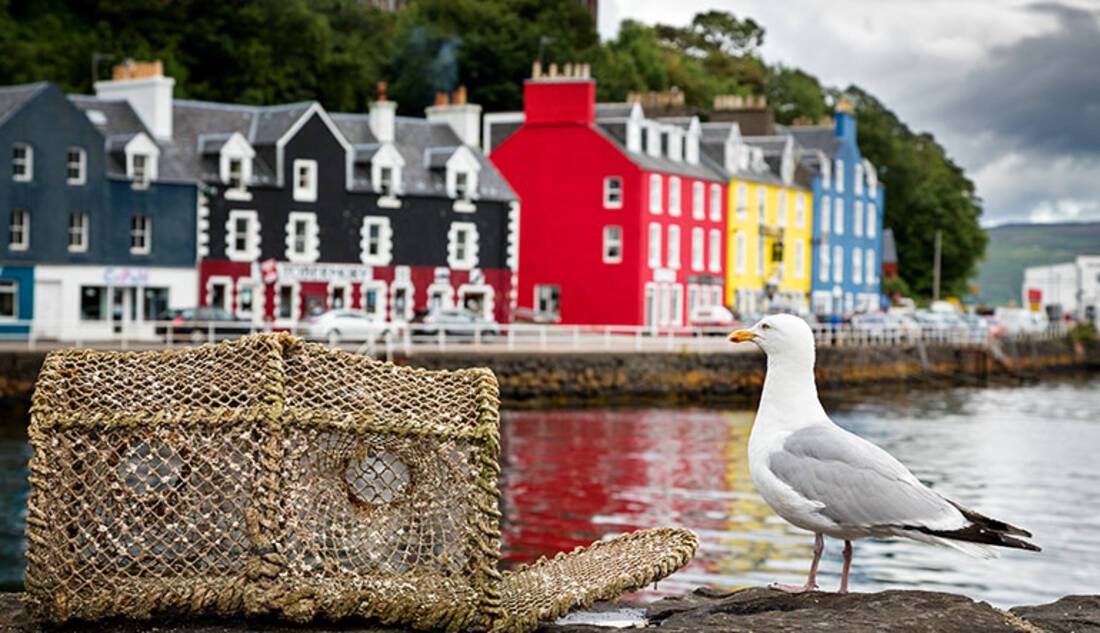 Visit one of Scotland's prettiest ports
Tobermory is the capital of the Isle of Mull, situated in the Inner Hebrides. It's perhaps most famous for its vibrant buildings lining the harbour and has certainly earned its reputation as one of the prettiest ports in Scotland. Tobermory was built as a fishing port in 1788 and is still an active harbour, with restaurants plating up the freshest seafood nearby. It's also a popular holiday destination for whisky enthusiasts.
Tobermory Distillery, which was established in 1798, creates some of Scotland's finest single malt whiskies. The distillery and visitor's centre can be found close to the port. We chatted to Kathryn, a tour guide at the distillery, to find out more about life on the Isle of Mull, "working on Mull is interesting. From very quiet winters to lively and busy summers, there's always something to look forward to. Most residents on Mull work two (or even three or four) jobs to get by simply due to the quiet season in winter.
"As spring and summer arrive, the island comes to life with the buzz of tourists and holidaymakers. When a large cruise ship arrives in the harbour, the population of Tobermory doubles for the day. Though the weather doesn't always cooperate, the colours of Tobermory look lovely in all shades of sunshine, snow and moody fog and rain. The best thing about working on Mull is the opportunity to meet people from everywhere in the world."
Whisky has deep roots in Scotland so we asked Kathryn more about the history of the distillery, "this is best answered by saying our history has been long and varied. Our distillery was established in 1798, just 10 years after the village of Tobermory was founded. We have had many years of operation and many years of silence as well."
Having spent years perfecting their single malts, Tobermory Distillery focuses on its small, yet exquisite range: "we produce two distinctive types of single malt spirit at our distillery. Our Tobermory whisky is all unpeated, with flavours of citrus, sweet vanilla and honey. Our Ledaig whisky is all heavily peated, giving it a lovely smoky flavour which is enhanced by the same citrus and sweetness that develops in the Tobermory. Both of our spirits are produced in the same distillery using the same equipment and production methods, so it's the malted barley that gives each style its unique flavours."
We asked Kathryn why people should visit Scotland, she said, "Scotland is a superb place to see nature at its finest. From sea eagles and otters to dolphins and whales, the opportunities to see wildlife are immense. The landscape is ever-changing and the lochs, glens and hills are stunning no matter the weather. It is also the home of Scotch whisky, a tipple that can be appreciated even if you don't drink!"