As one of the oldest continuously inhabited sites in Europe, Rome holds many historic treasures. It is arguably the most fascinating city on the continent, with its historic centre listed as a UNESCO World Heritage Site. For travellers on a budget, Rome has a remarkable amount of free museums and attractions. Iconic sites such as The Pantheon and St Peter's Basilica are free to enter, and there are a number of hidden gems to explore without spending a cent. And with so much to absorb, those visiting on a solo cruise will find plenty to keep them entertained.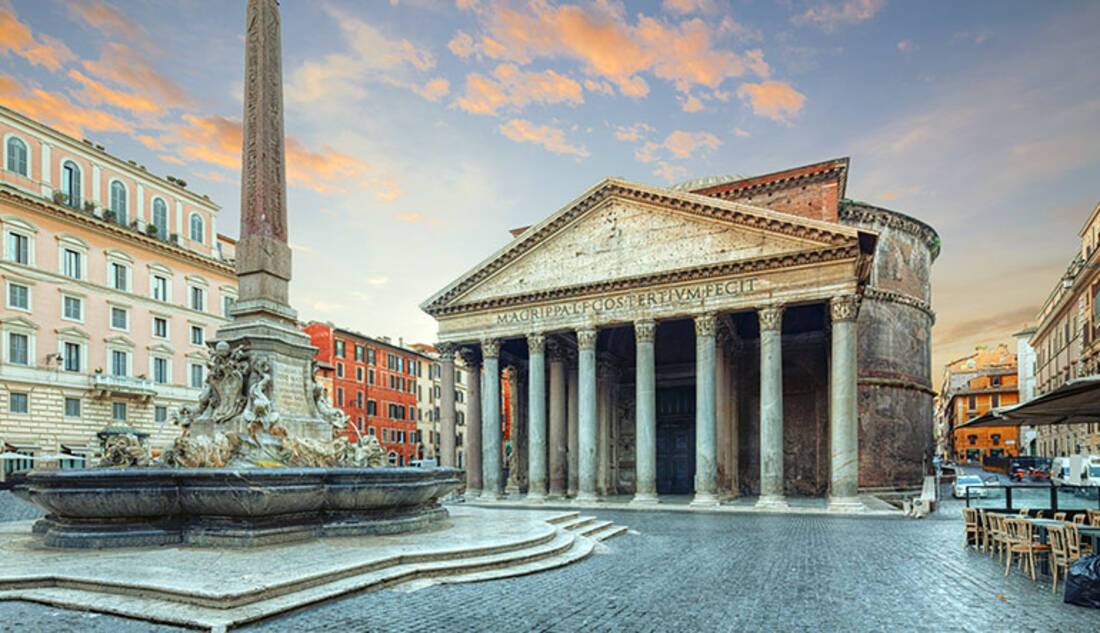 1. The Pantheon
Built between 113 and 125 AD, The Pantheon is one of the most fascinating historical sites to visit in Rome. The structure is widely praised for its unique architectural features, particularly its grand dome. It's said that Michelangelo studied the building before working on the dome of St Peter's Basilica. The former Roman temple is now a church, so it's asked that you explore the building quietly. The Pantheon is open Monday to Saturday 9am to 7.15pm and on Sundays between 9am and 5.45pm. There is no admission charge.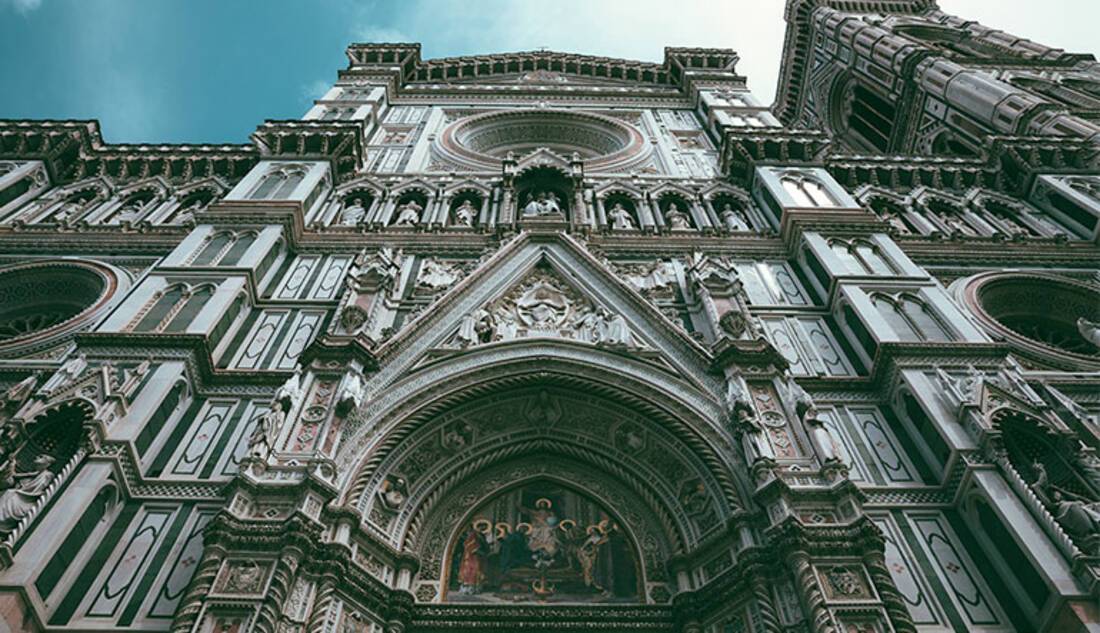 2. Santa Maria del Popolo
This beautiful church on the Piazza del Popolo has an unusual history. Legend has it that the site where the church was erected was haunted by the ghost of Nero, a Roman Emperor that reigned between 54 to 68 AD. The story goes that on Nero's burial ground a 'bewitched' walnut tree grew and was full of crows. Pope Paschal II in 1099 ordered the tree to be cut down and commissioned a Romanesque chapel to be built there instead. The church is unlike any other in Rome and is well worth a visit. Entry is free.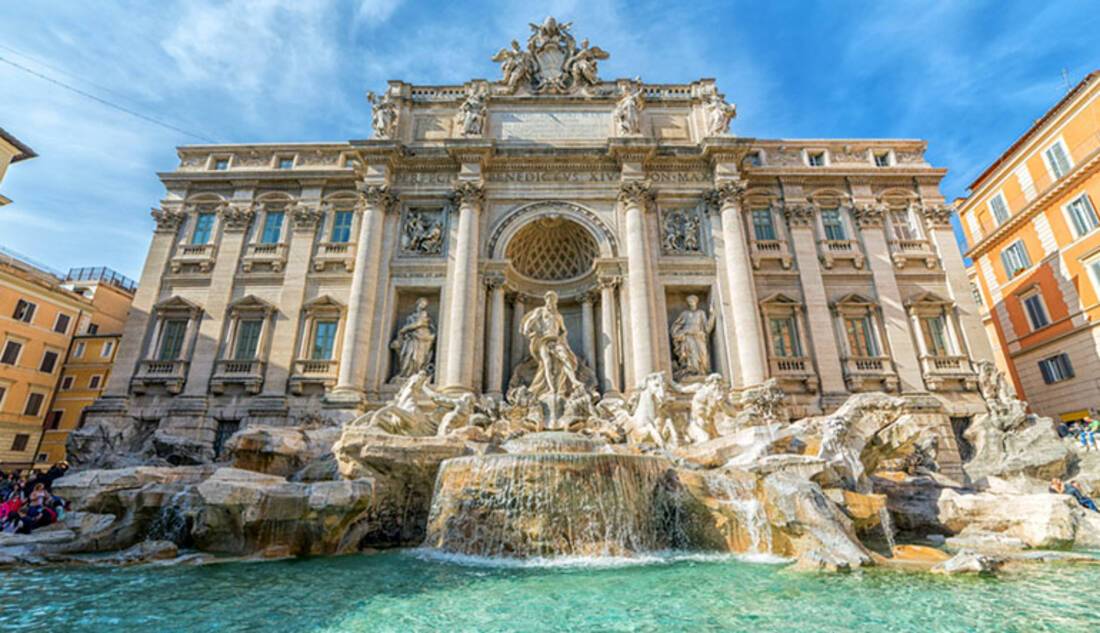 3. Throw a coin in Trevi Fountain
Located in Rome's Quirinale district, the Trevi Fountain is one of the most photographed sites in Rome. This beautiful, ornate fountain was one of 1,352 fountains in 4th century Rome but has always stood out above the rest. Today, it's a tradition for visitors to throw a coin over their left shoulder using their right hand to ensure that they will return to Rome in the future. Those who are seeking love should throw in a second coin, and for those hoping to get married, a third coin. While this activity isn't completely free, it's cheap and worth a visit!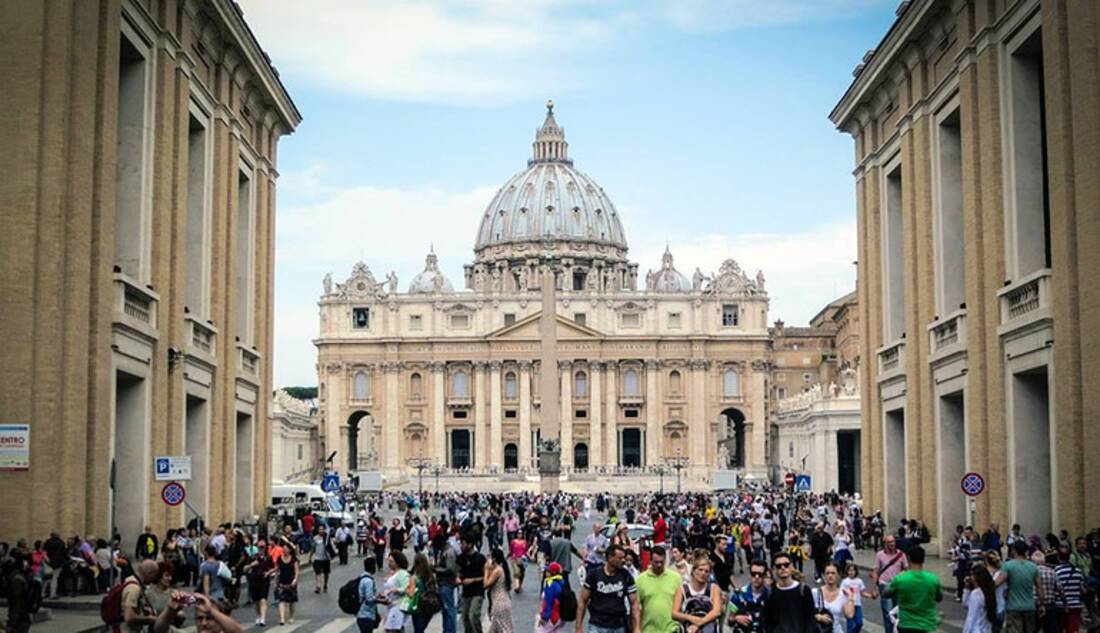 4. St Peter's Basilica
St Peter's Basilica (technically in a different country – Vatican City) is the largest church in the world, accommodating 20,000 people, and one of the most famous. Several renowned architects worked on the structure, highlighting the works of Michelangelo, Carlo Maderno and Bramante. The iconic basilica was named after one of Jesus' 12 disciples who became one of the founders of the Catholic Church and was ultimately executed in Rome. He was buried where St Peter's Basilica stands today. Entrance to the basilica is free and you can visit from 7am to 6.30 pm from October to March, and 7am to 7pm from April to September.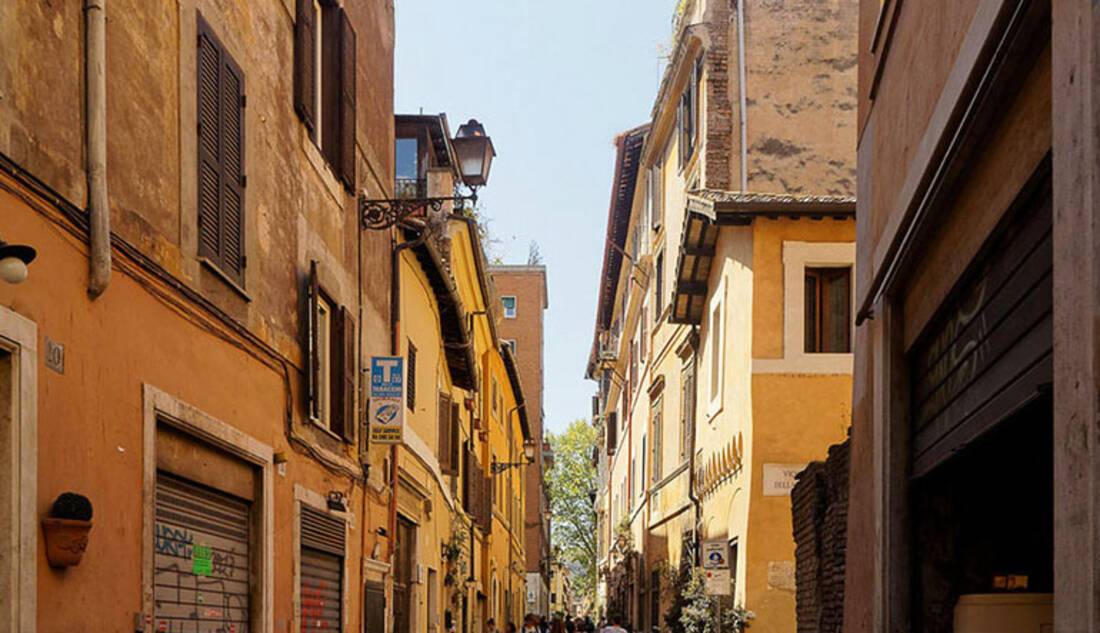 5. See the spot where Julius Caesar was murdered
Archaeologists from the Spanish National Research Council (CSIC) have pinpointed the very spot where Roman senators murdered Julius Caesar on March 15th, 44 B.C. The site, in Rome's Largo di Torre Argentina archaeological area, can be visited for free. The area is also known for its cat sanctuary so you can expect to see hundreds of cats roaming around.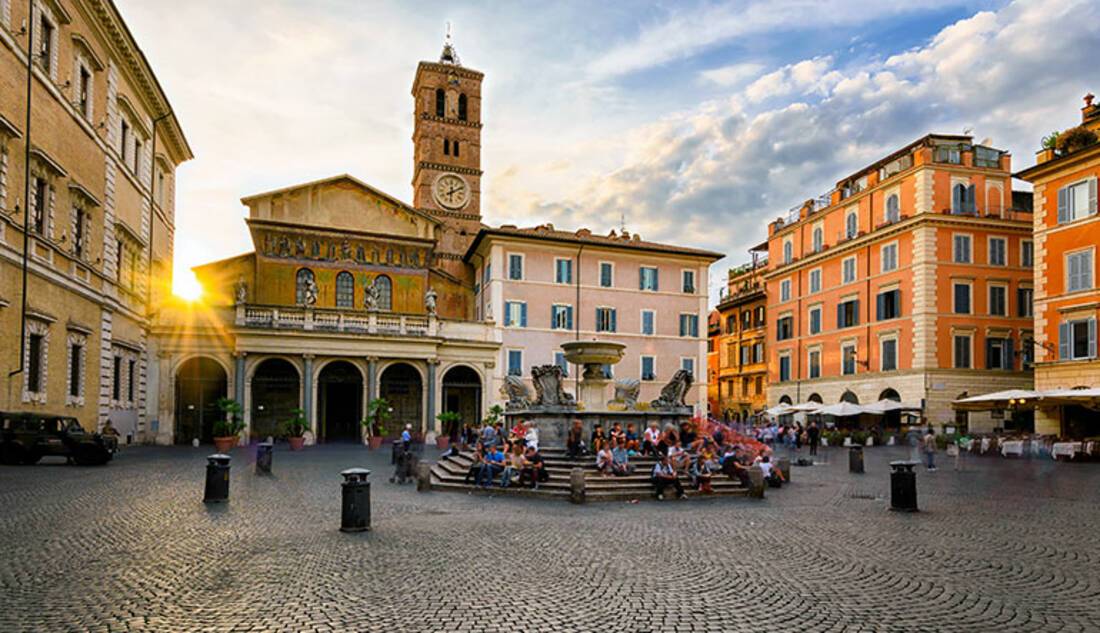 6. Trastevere
Wander through the laidback and vibrant streets of Trastevere, arguably Rome's coolest neighbourhood. Known for its many traditional trattorias (restaurants), bars and boutiques, Trastevere is the place to be to soak up the atmosphere of the city and capture some pretty photos.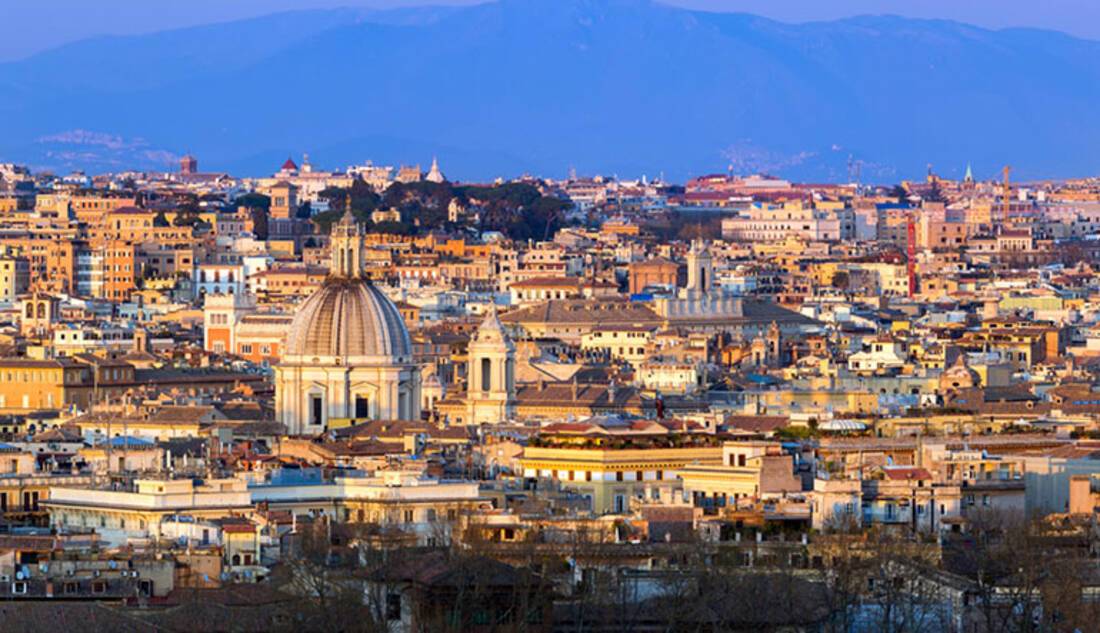 7. Gianicolo
Gianicolo Hill is widely considered to have the best view over Rome. Despite being the second-tallest hill in the city, it is not one of proverbial 'Seven Hills of Rome', but you're guaranteed an exceptional view at any time of the day.
Ellie Quinn, the brains behind travel blog The Wandering Quinn, recently quit her job and left London to travel full time. But before that, she took regular short breaks to Europe, including Rome. "I went in February which was the perfect time to visit," said Ellie. "Spring was in the air and it was quite warm, but because it wasn't high season there weren't as many people and it wasn't as busy as it gets in the summer. I loved how many impressive buildings there are in Rome and how grand it is."
"I really liked visiting Gianicolo Hill after spending two days in more touristy areas of the city, as it was a lot quieter and it feels like a local gem. I went on a Sunday morning for a walk and then had lunch in one of the many restaurants in Trastevere."
We asked Ellie for her free travel highlight in Rome: "I really liked just walking around the city, as my blog name suggests, I love wandering and love how walkable Rome is and how you come upon so many different areas and attractions by foot, including Gianicolo Hill."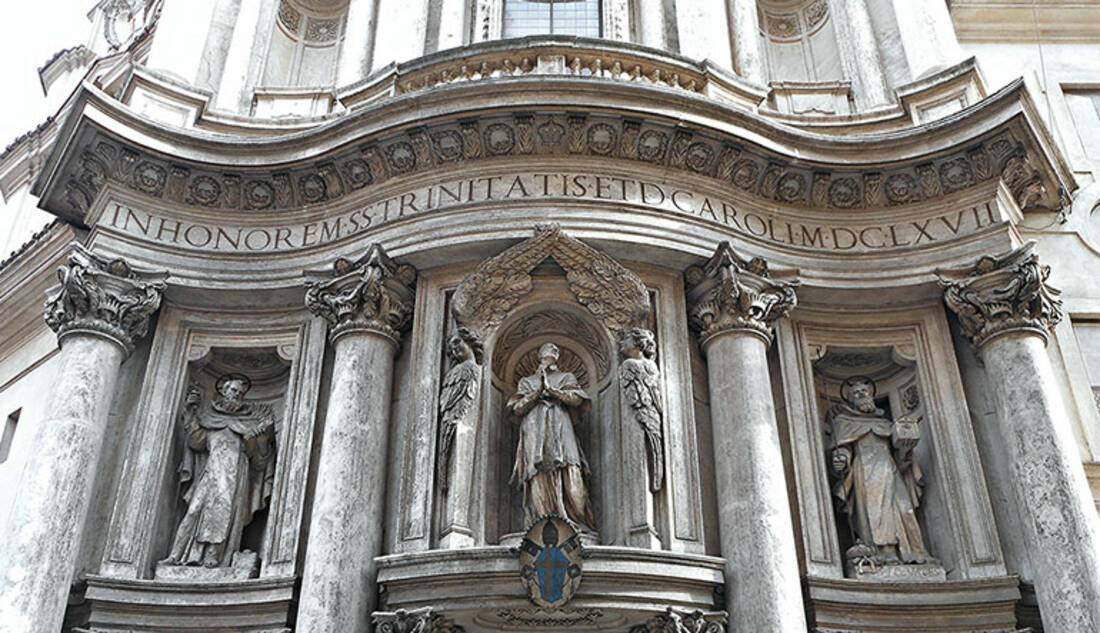 8. San Carlo alle Quattro Fontane
Few churches are as striking as San Carlo alle Quattro Fontane (Saint Charles at the Four Fountains). This beautiful baroque church was designed by Francesco Borromini and is unmissable. Its imposing stonework stands out from the surrounding buildings, so you won't struggle to find it! Inside, Borromini's remarkable design will take your breath away. Look up to take in the views of the oval dome and dizzying lines and shapes.

9. Climb the Spanish Steps
Climbing between the Piazza di Spagna and Piazza Trinita dei Monti, the Spanish Steps are one of the most photographed features of Rome. The stairway of 135 steps was built between 1723 and 1725, designed by Francesco de Sanctis and Alessandro Specchi, and remains a focal point for tourists. As much as you might be tempted, do not sit on the steps to eat your lunch! Rome's urban regulations prevent anyone from doing so, in order to keep the steps pristine.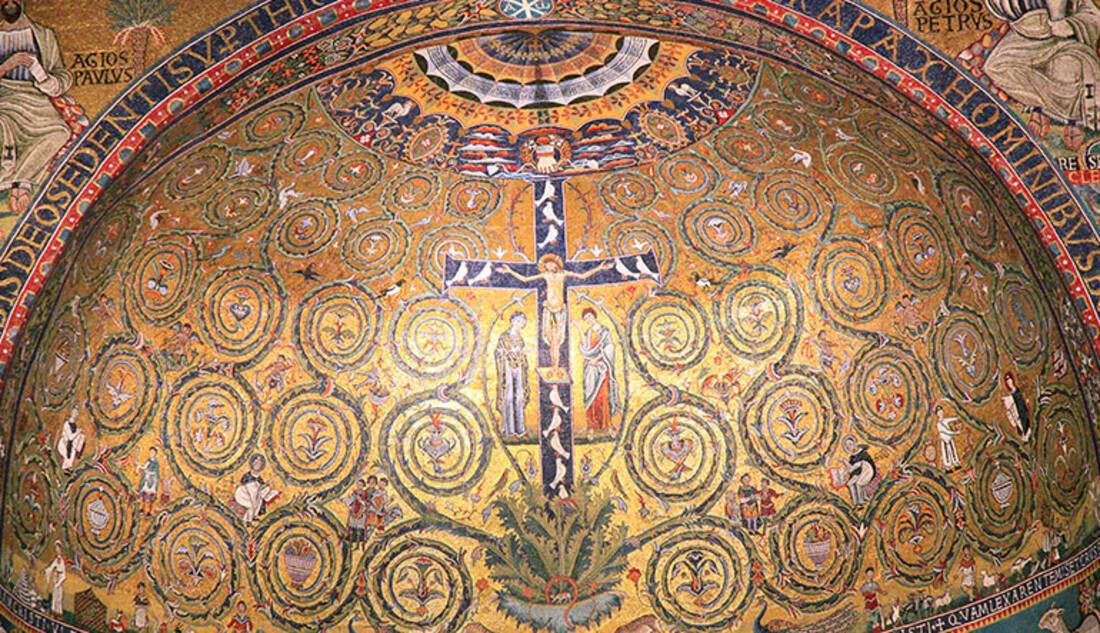 10. San Clemente
The Basilica di San Clemente is a minor church dedicated to Pope Clement I. The church as it stands now was completed in 1108, commissioned by Pope Paschal II. It contains many unique treasures, including spectacular 12th-century mosaics. Walk through history at this beautiful church without spending a cent. Basilica di San Clemente is open from 9am to 12.30pm and 3pm to 6pm Monday to Saturday, and from midday to 6pm on Sundays.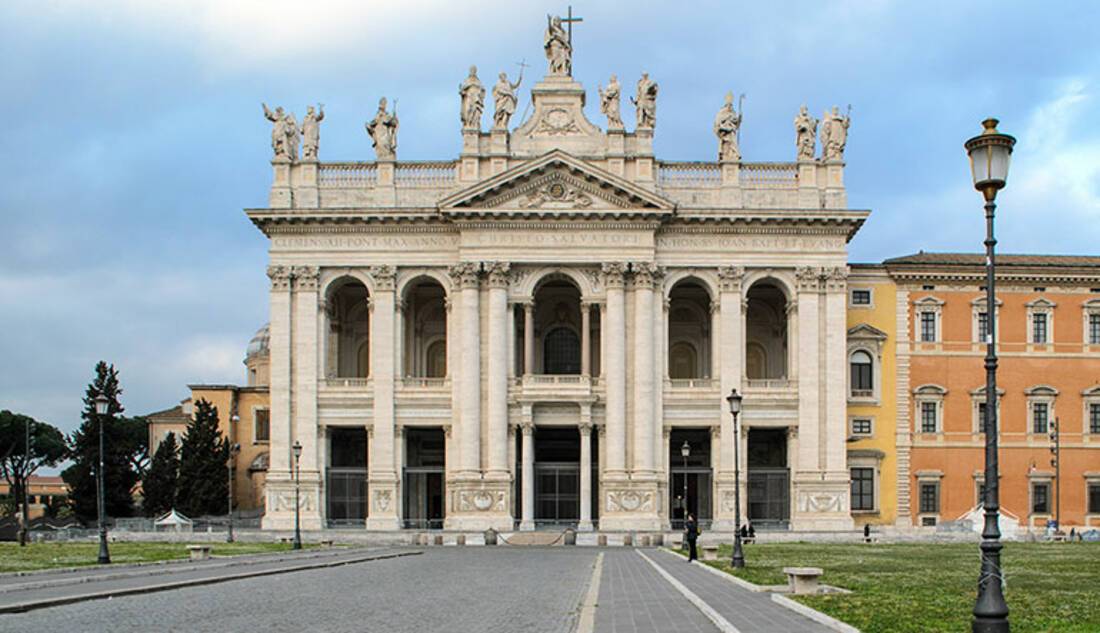 11. San Giovanni in Laterano
This is the official cathedral of Rome and is the seat of the bishop of Rome – the Pope. The spectacular cathedral was built in the 4th century and is believed to be one of the first Catholic churches in Rome. Over the years, the church has been damaged extensively, and so little of the original church remains. However, its unique baroque style, restored in the 16th and 17th centuries, combined with its unique history, makes San Giovanni In Laterano well worth a visit. The church is free and open daily from 7am to 6.30pm.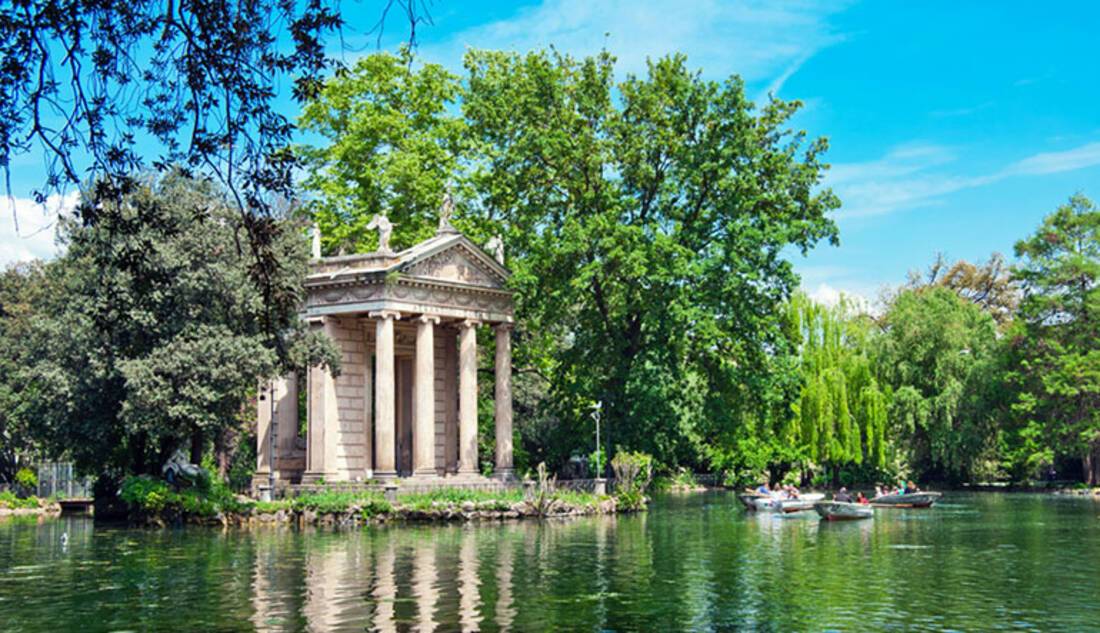 12. Walk through Villa Borghese gardens
To escape the hustle and bustle of the streets, head to Villa Borghese gardens. These serene, beautifully landscaped gardens are the largest in Rome, covering more than 80 hectares. The gardens were developed by Cardinal Scipione Borghese, who wanted to transform his vineyard into the greatest gardens in the city in the early 1600s.
Jennifer and Tim of award-winning couple's travel blog Luxe Adventure Traveler first visited Villa Borghese and Borghese Gardens more than 10 years ago. Since then, they've visited Rome over half a dozen times. "We can't resist a visit to the Villa Borghese, especially to gaze at Bernini's sculpture of Apollo and Daphne. The way the sunlight filters into the room and illuminates the delicate, paper-thin marble of the leaves sprouting from Daphne's fingers is a magical sight.
"If you love sculpture, this is a Rome museum that simply cannot be missed. The Borghese Gardens are also one of the best free attractions in Rome. The park rolls out from the steps of the Villa Borghese and has something for everyone. Couples can take a romantic rowboat out on the small pond. Children will delight in the puppet theatre. And the green spaces are a tranquil moment away from the horns honking and chaotic crowds of Rome's other attractions like the Colosseum and Trevi Fountain."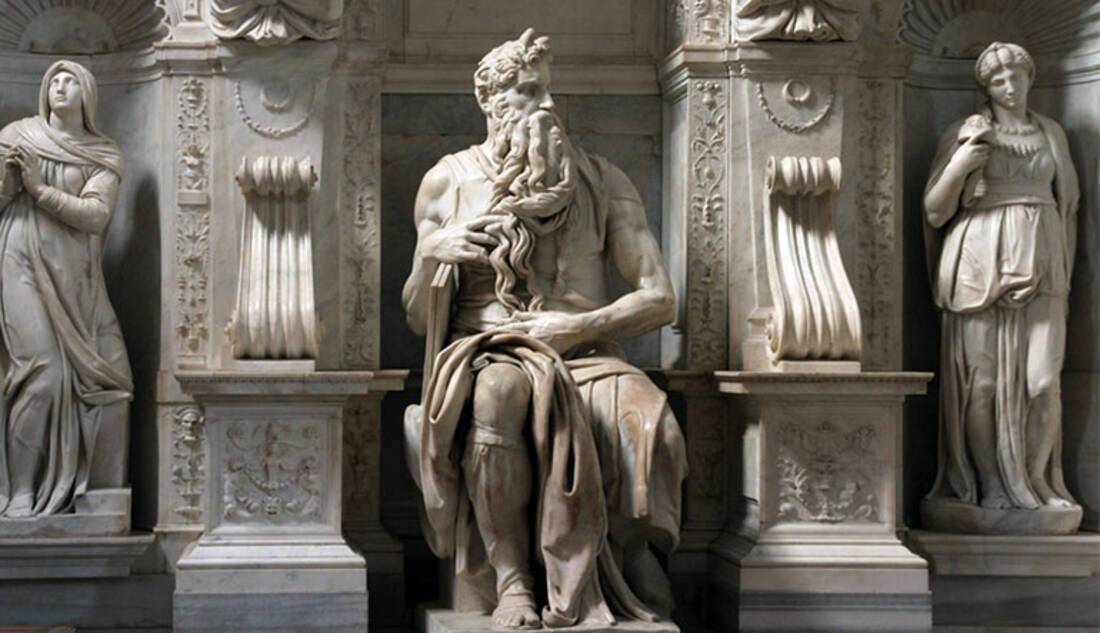 13. See Michelangelo's statue of Moses
Michelangelo's iconic statue of Moses, and the chains with which Saint Peter was imprisoned in Jerusalem can be found in the Basilica di San Pietro in Vincoli. Legend has it that the Empress Eudoxia gave Pope Leo I the chains with which Saint Peter had been shackled as a gift. To house the chains, he commissioned the church to be built. Basilica San Pietro in Vincoli stands out from Rome's other churches due to its simplicity, and its unique history. See the mausoleum of Pope Julius II, which includes Michelangelo's statue of Moses designed between 1505 and 1515. Entrance to the church is free and it is open from 8am to 12.30pm, then 3.30pm to 6pm.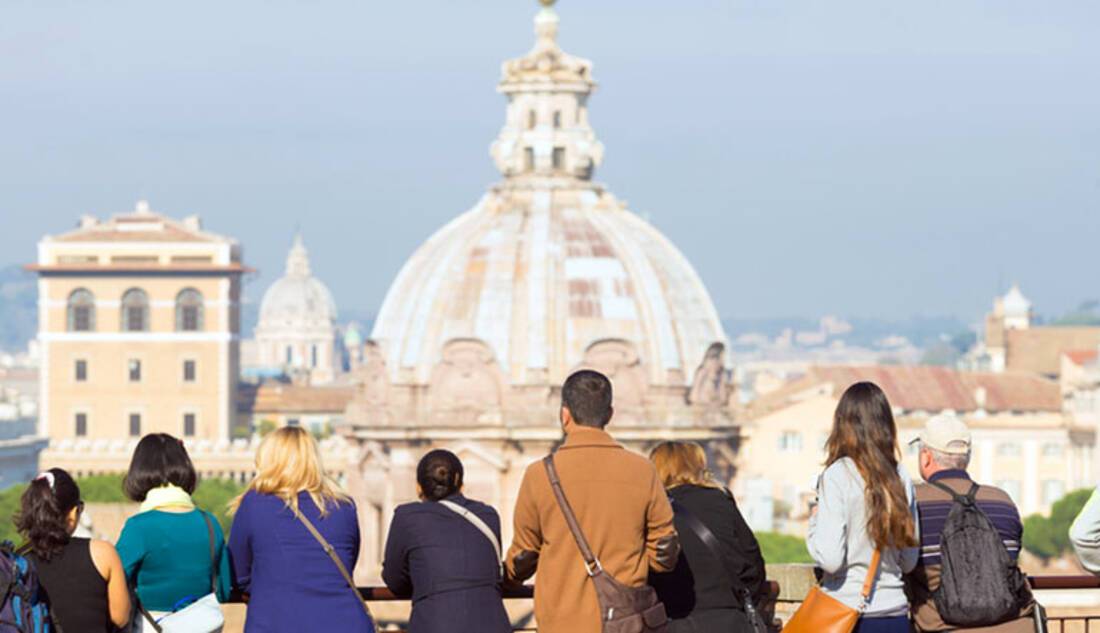 14. Take a free walking tour
Want to learn more about the city, without spending a cent? Join a free walking tour of Rome. Local company New Rome Free Tour offers tours throughout the city from 9.30am and 5pm, and last approximately 2 hours. Journey through history with an experienced guide and discover the secrets of Rome. You must reserve a space online, and while it's a free tour, it's polite to tip if you've enjoyed the experience.

15. Look out for the city's beautiful drinking fountains
While wandering through Rome, look out for the city's many beautiful public drinking fountains. These ancient fountains provide much-needed fresh, cool water to citizens and visitors on hot days, so it's advised that you take advantage of the facilities. In Italian, these fountains are called 'nasoni', and there are 2,500 of them. Some of the fountains are very beautiful, shaped like wolves and dragons. While you're not permitted to drink from the Trevi Fountain (and you wouldn't want to, either) the fountain at the bottom of the Spanish Steps, Bernini's 'Barcaccia' fountain, is safe to drink from.
A round-up of the top 15 free things to do in Rome
The Pantheon
Santa Maria del Popolo
Trevi Fountain
St Peter's Basilica
Largo di Torre Argentina (site of Julius Caesar's murder)
Trastevere
Gianicolo Hill
San Carlo alle Quattro Fontane
Spanish Steps
Basilica di San Clemente
San Giovanni In Laterano
Villa Borghese gardens
Basilica di San Pietro in Vincoli (see Michelangelo's Moses)
New Rome Free Tour
Rome's public drinking fountains
Image Credit: Werner Kast, Carlo Raso