Rivers have long been the lifeblood of Europe. Once the motorways of history, they allowed people to travel from capital to capital and country to country in style. You too can do the same on a European river cruise. Watch everchanging landscapes unfold from the comfort of your cabin, immerse yourself in thousands of years of history and explore the culture of this fascinating continent.
Choose your European river
Danube River
Length: 2,850 km / 1,770 miles
Countries flowed through: Germany, Austria, Slovakia, Hungary, Croatia, Serbia, Bulgaria, Romania, Moldova, Ukraine
As the second-longest river in Europe, the Danube River begins in the Black Forest of Germany and ends at the mouth of the Black Sea, coursing through 10 countries along the way. Because of its location, the Danube is one of Europe's most important shipping routes and is capable of accommodating the largest of shipping vessels.
It became a popular river cruising route in 1830 following the inception of steam engines. Today, thousands of river cruise vessels journey the river each year offering itineraries to many incredible cities like Vienna, Bratislava, Budapest and Belgrade. APT Cruising, Emerald Cruises, Scenic River Cruises and Uniworld River Cruises all offer unmissable Danube river cruises.
Douro River
Length: 897 km / 557 miles
Countries flowed through: Spain, Portugal
At 897 km, the Douro River is the Iberian Peninsula's third-longest river. It rises near Duruelo de la Sierra in Soria Province, central Spain, meanders south briefly then flows generally west through the northwest part of Central Spain and into northern Portugal, to its mouth at Porto. At its mouth, it meets the Atlantic Ocean.
In Portugal, the river flows past the Douro Valley where port wine has been produced since the 18th Century. This makes it a very popular river cruise destination thanks to its plethora of winery tours and port wine tasting events. You can enjoy one of these tours on a Douro river cruise with the likes of APT Cruising, Emerald Cruises and Scenic River Cruises.
Rhine River
Length: 1,230 km / 764 miles
Countries flowed through: Switzerland, Liechtenstein, Austria, Germany, France, Netherlands
The Rhine River has acted as a link between southern and northern Europe since Roman times. Starting in the Swiss Alps, the Rhine River travels through Switzerland, Austria, Germany, France, the Netherlands and the Principality of Liechtenstein. Home to many unique treasures, the river boasts many designated UNESCO World Heritage sites. Popular sites include Germany's Cologne Cathedral and Upper Middle Rhine Valley.
The Rhine is a working river that is traversed each day by more than 1,600 barges carrying more than 500 million tonnes of cargo. Not only this but the picturesque cliffside castles, vineyards and towns make it a popular option on a European river cruise. See for yourself on a Rhine river cruise with APT Cruising, Emerald Cruises, Scenic River Cruises and Uniworld River Cruises.
Rhône River
Length: 813 km / 505 miles
Countries flowed through: Switzerland, France
The Rhône River rises in the Swiss Alps, passes through Lake Geneva and then runs through southeastern France. At Arles, the river divides into two branches, known as the Grand Rhône and the Petit Rhône. For most of the 813 kilometres, there is a wealth of commerce, agriculture and activities that make southeastern France so notable.
A typical Rhône river cruise itinerary includes visits to France's gastronomic capital Lyon, sun-soaked Arles, historical Avignon, picturesque Tournon and the small city of Macon. You can choose from a range of river cruise lines including Emerald Cruises and Scenic River Cruises.
Seine River
Length: 777 km / 482 miles
Countries flowed through: France
Having acted as a commercial waterway for centuries, the Seine River has played an important role in France's history. The river, which is France's third-longest, flows northwesterly, curving through Paris to the Normandy coast where it empties into the English Channel. As one of the world's most romantic rivers, the Seine River welcomes many river cruisers each year. A typical Seine River cruise itinerary features port-intensive visits to Caudebec-en-caux, Rouen, Paris and Vernon.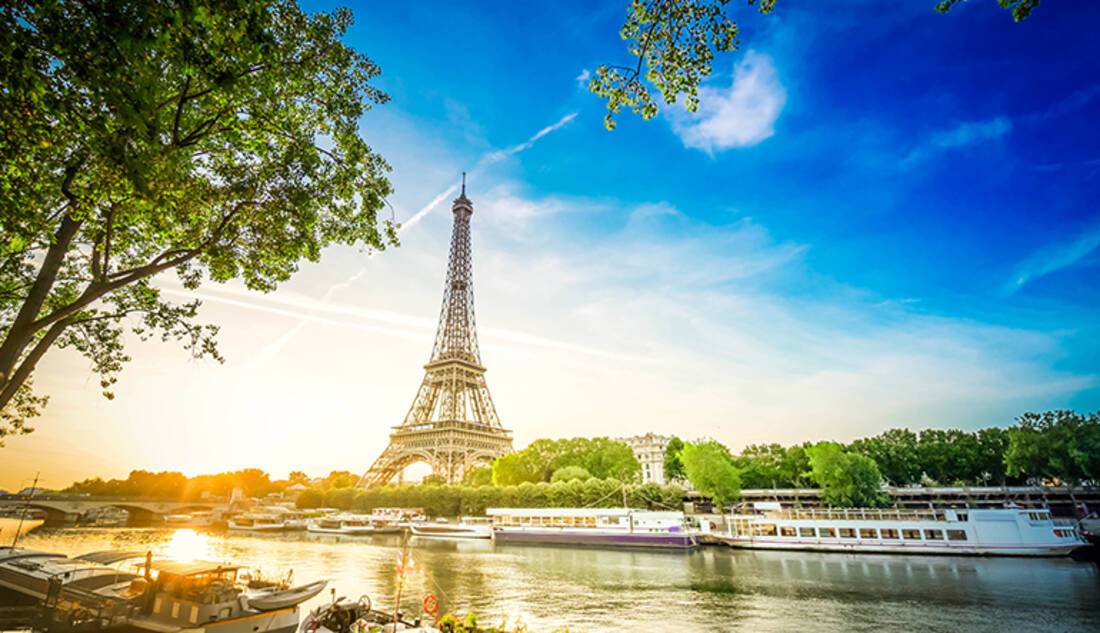 Choose your river cruise line
River cruising has so much to offer the discerning traveller. With so many itineraries to choose from, you're guaranteed to find a holiday that floats your boat. But which river cruise line should you pick? We partner with a range of incredible river cruise specialists, here's a rundown to help you pick:
APT Cruising
A river cruise with APT Cruising is for you if:
You want a cruise holiday that includes overseas transfers, taxes and luggage porterage
You want return flights included
You want a range of guided sightseeing excursions
You enjoy sumptuous cuisine and want to choose from a variety of local meals and world-class dishes
You want to travel to fascinating destinations in unparalleled comfort and style
Emerald Cruises
A river cruise with Emerald Cruises is for you if:
You want return flights and transfers included
You want access to a wealth of on board innovative amenities
You want to take part in horizon-expanding excursions
You want to choose from an extensive selection of dining and drinking options
You want value
Scenic River Cruises
A river cruise with Scenic River Cruises is for you if:
You want flexible itineraries that give you the freedom to pick and choose how you spend your time ashore
You want to travel in 5★ luxury with signature 5★ service
You want an all-inclusive experience with everything from flights and transfers to food, beverages, gratuities and even your own private butler included
Uniworld River Cruises
A river cruise with Uniworld River Cruises is for you if:
You want an itinerary that takes you to spectacular destinations throughout Europe
You enjoy world-class gourmet cuisine, impeccable hospitality and enticing shore excursions
You want to spend time aboard a luxurious ship with an average capacity of 130 guests and the highest staff-to-guest ratio in the river cruise industry
You want an all-inclusive experience