The weird and wonderful animals of Australia are unlike any other on Earth. Wombats, kangaroos, dingoes and the infamous Tasmanian devil are all waiting to be discovered on a cruise to Australia.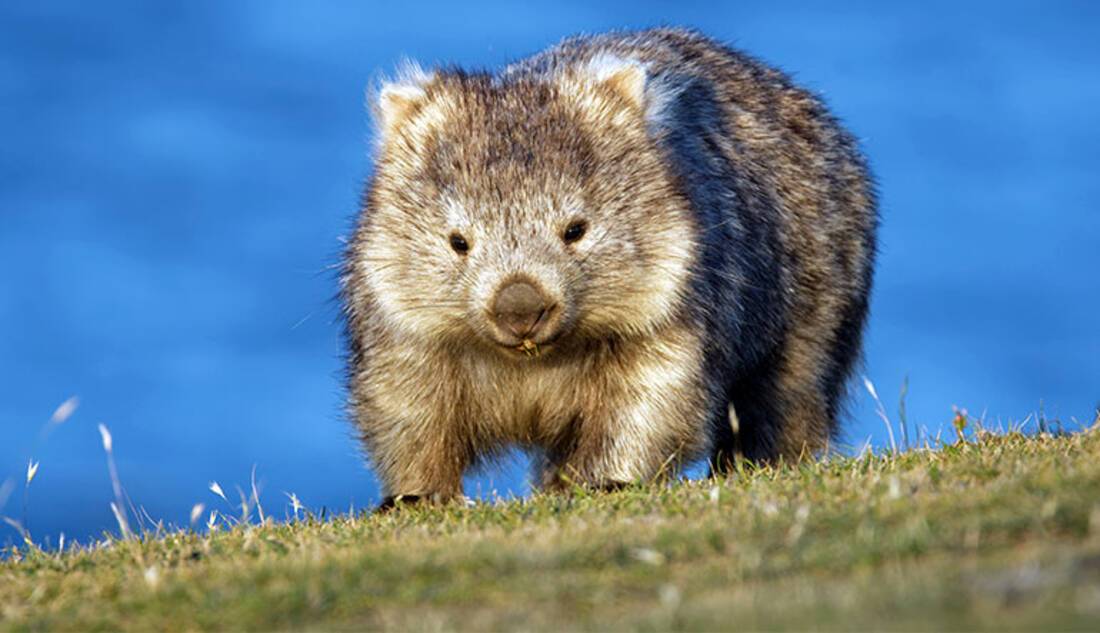 Wombats
Found in Australia and on scattered islands nearby, wombats are large pudgy nocturnal mammals that emerge to feed at night on grasses, roots and bark. Wombats are marsupials that give birth to tiny, undeveloped young that live in their mother's pouch for about five months before emerging. By around seven months of age, a young wombat can care for itself.
Wombats live in burrows (which the animals dig using their claws) in open grasslands and eucalyptus forests. Common wombats are solitary and inhabit their own burrows, which can often become extensive tunnel-and-chamber complexes.
Holland America Line
Steve Irwin's zoo, Australia Zoo, is one of the best places to see wombats in Australia. On Holland America Line's Australia & Indonesia Explorer, you'll spend a day in Brisbane, where you can make the short journey to Australia Zoo.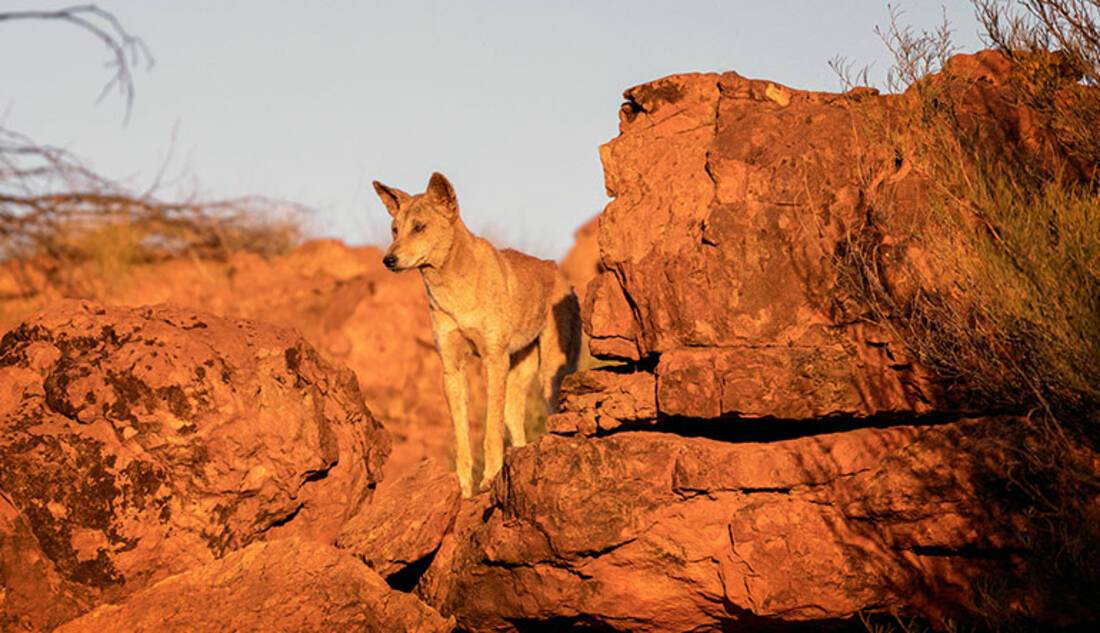 Dingoes
The dingo is Australia's wild dog. Golden or reddish in colour, dingoes live in packs of up to ten. They roam great distances and survive by hunting alone or in cooperative packs for small animals such as rabbits, rodents, birds and lizards though they do eat fruit and plants as well.
Dingoes breed just once a year – females typically give birth to a litter of five pups, which remain close by until six to eight months of age. Though dingoes are numerous (Australia is home to so many dingoes that they are generally considered pests) their genetic strain is compromised, and they have begun to produce hybrid pups with domestic dogs.
Cunard cruise to Australia
Dingoes can be found across much of mainland Australia though they usually reside in woodland and grassland areas that extend to the edge of forests. On Cunard's Australia & New Zealand Exploration, you'll spend three nights on the Indian Pacific train traversing from Sydney to Perth – the perfect opportunity to spot the native dingo.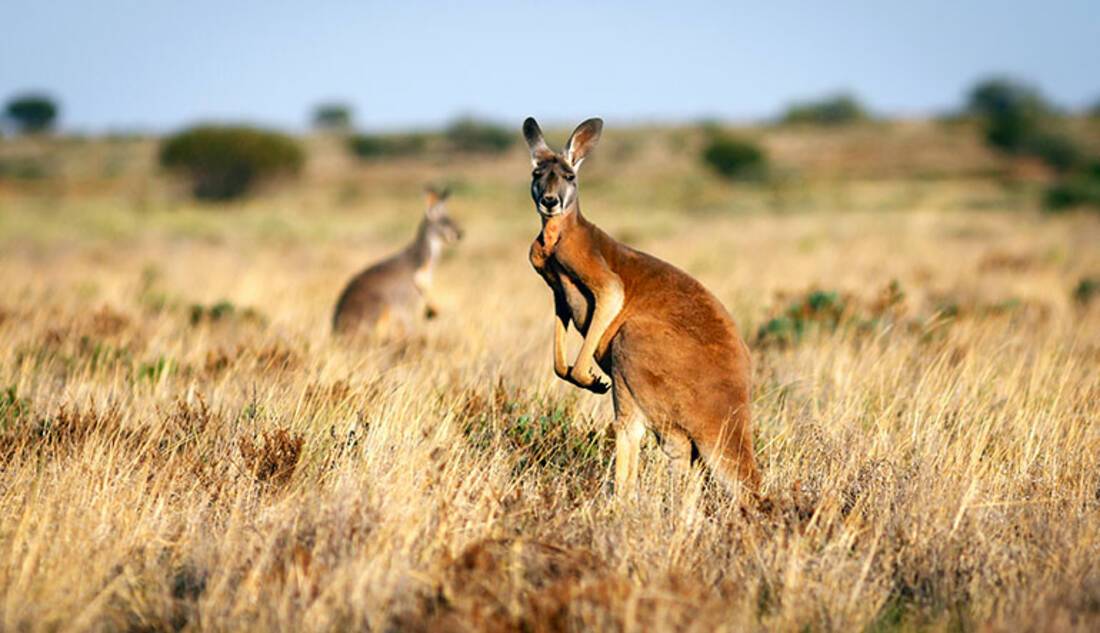 Kangaroos
Kangaroos are the largest marsupial surviving on earth today. They are most recognised for their style of movement: hopping on their hind legs whilst using their large muscular tail for balance. The species have exceptional hearing and excellent eyesight.
The two most common kangaroos are the eastern grey kangaroo and the red kangaroo. Eastern grey kangaroos are grey-brown in colour with woolly fur, a small head and big ears. Whereas red kangaroos' fur is quite short and velvety to the touch. Red kangaroos can be distinguished by their naked muzzle that has a black and white mark on the sides and a broad white strip from the base of its ear to the corner of its mouth.
Fred. Olsen Cruise Lines
Embark on the Iconic Australia & Great Barrier Reef voyage with Fred. Olsen Cruise Lines and discover Kangaroo Island. Home to hundreds of kangaroos, this is the perfect opportunity to see the countries largest marsupial.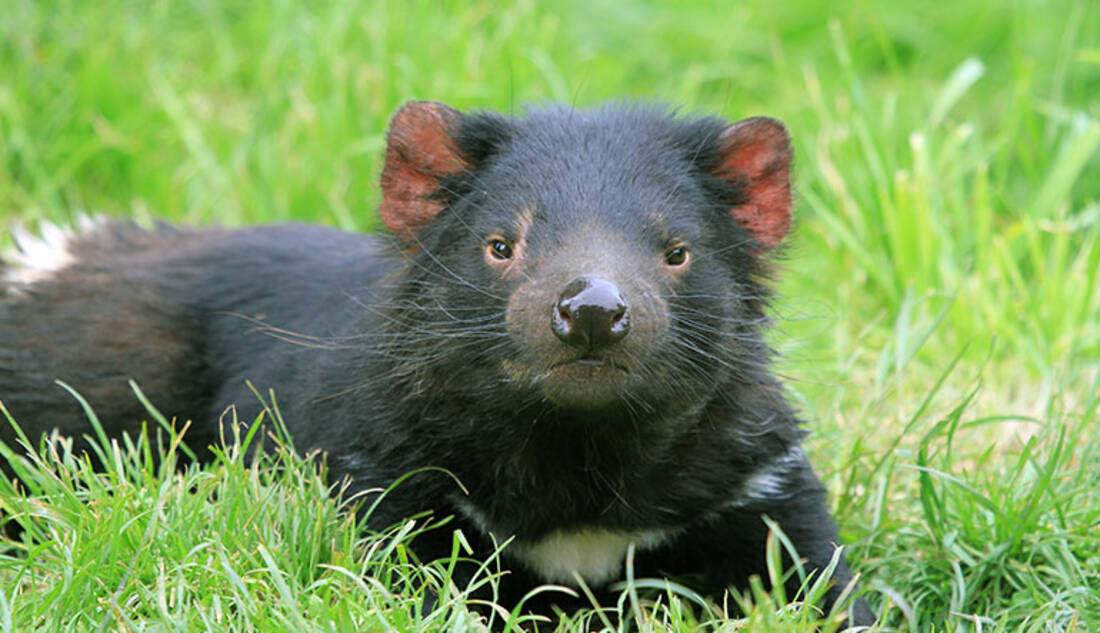 Tasmanian devils
Tasmanian devils have a notoriously irritable disposition – as depicted by Looney Tunes – and will fly into a rage when threatened by predators, fighting for a mate or defending food. During these rages, Tasmanian devils can often be seen baring teeth, lunging and growling.
The mammals have a coat of coarse brown or black fur and a stocky profile and are often mistaken for baby bears. Most have light spots on their sides or rear end with a white stripe or white patch on their chests.
Celebrity Cruises
Explore Australia, Tasmania & New Zealand with Celebrity Cruises. Spend a day on the island of Tasmania most well know for its scenery, whisky and of course, the Tasmanian devil.
Please note: Wildlife sightings are not guaranteed on any of the cruises mentioned.