The ROL Cruise Team has a combined expertise of over 800 years within the cruise and travel industry; and in this time, we're likely to have spoken to well over a million cruisers. We've learnt a lot from our customers, and we'd love to share some of our tips on booking your first cruise alone.
"Cruise lines have cottoned on to the fact we like convenience."
Like many first-time solo cruisers, you're probably feeling a mixture of emotions, and no matter how many times you hear people say "It'll be a great experience, you'll be fine!", you might still be feel a little apprehensive.
If this sounds like you, firstly be assured this is completely natural, as many of our independent customers felt the same. They felt that the amount of choice was overwhelming, that the cabin categories and prices seemed confusing, and many even asked us: "Is it safe to travel alone?"
The answer to this is YES. Cruising alone is safe, very enjoyable, and once you've tried it, we bet you'll have a whole new lease of life on the seas and ashore. Firstly, let's look at cabins and prices.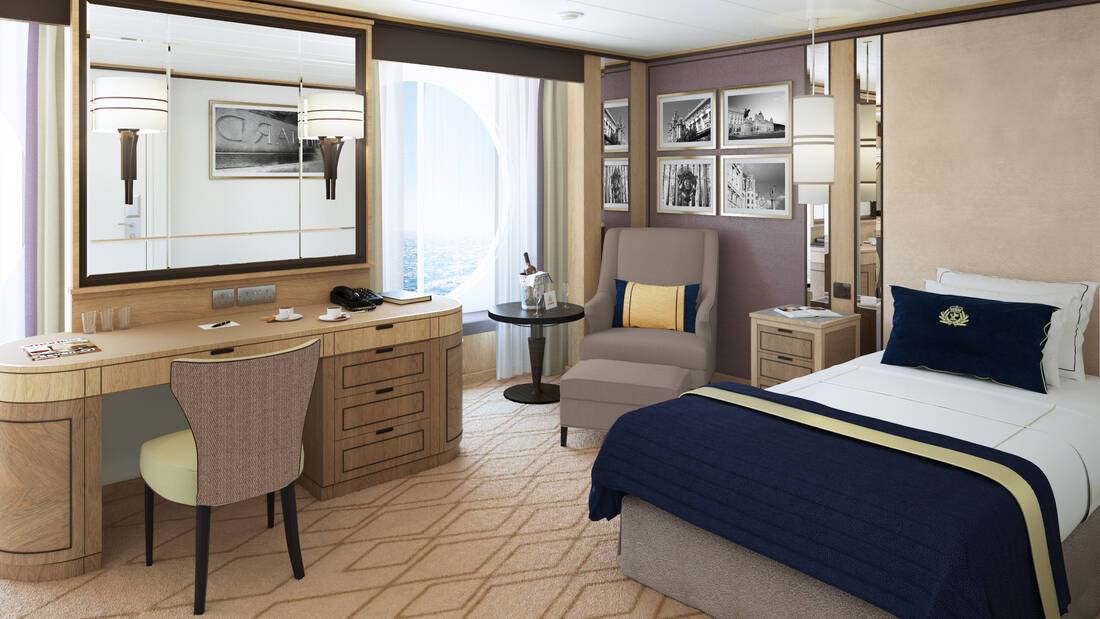 Should you book a single cabin, or stay in a double cabin and pay a supplement?
This is a common question, and we'll answer it the best way we can:
"It all depends on the cruise and the offer," says our Concierge Sales Team Leader Natasha. "Not all cruise ships have single cabins. This doesn't mean our solo travellers can't travel on these ships - it just means we need to look at what the sole occupancy supplements are."
Ships with single cabins (like QM2's single stateroom category photographed above), are simple to work out: we're given the price, and that's what you pay. Much like our double cabin promotions, we usually offer some on board spending credit or another extra on these cabins. Sole occupancy supplements can vary, and are sometimes as much as 100%; meaning solo travellers would pay double the cost of a twin cabin. You'll be pleased to know that in most cases, however, the supplement is much lower than this.
"Our cruise line partners regularly contact us with exclusive offers for our customers, where the supplement is as low as 5%, or nothing at all - this is the best time to book," says Natasha. "Customers can sign up to our mailing list and we'll tell them when the offers are on, or they can give us a call and we'll do a search to see what's available."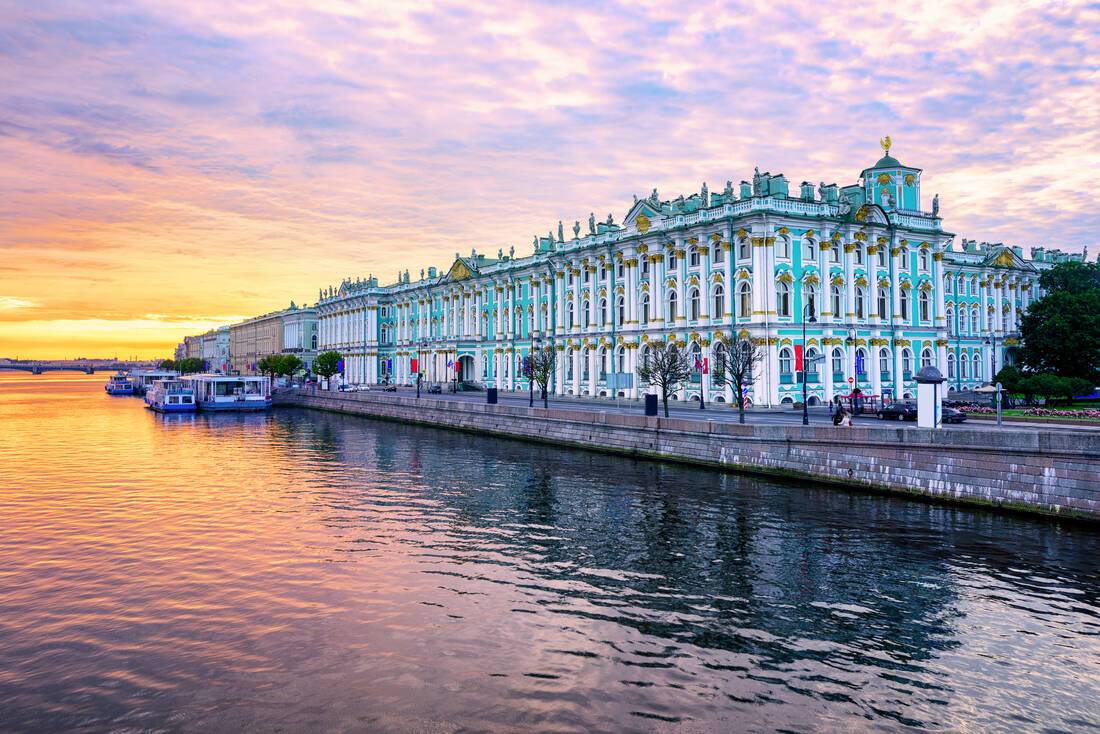 Looking for some destination and ship inspiration?
The world really is your oyster when it comes to cruising, and some choices really do stand out as being particularly perfect if you're looking to travel alone. Here, we share some of the best destinations and cruise lines to help you gain the confidence you need to JUST DO IT.
St. Petersburg, Russia
The Baltic cities are a firm favourite for cruisers, and if we were to write a list of the reasons for this and put them in a row, it would probably take us to St. Petersburg and back at least once; but let's look at why it's a great contender for your next holiday.
Firstly, most voyages to the Baltic embark from the UK, so there's no flying involved - you can pack most of your wardrobe if you like!
Secondly, St. Petersburg is, without doubt, the cultural hub of Russia. There's so much to see and do that most cruise itineraries include at least one overnight stop. Visitors to St. Petersburg are required to obtain a visa, and although it's possible to get hold of one by jumping through a couple of hoops, most cruisers prefer to take the easiest option.
Cruise lines have cottoned on to the fact we like convenience - therefore when you book your St. Petersburg excursions with them, they do the leg work and include your visa within the price. This means that providing you have a British passport, you don't even need to think about it at all. You just need to choose what you want to see, and most passengers on your cruise will do the same.
As a solo traveller, this means you can take your pick of the city's highlights (like the world-famous Hermitage pictured above), and know that you'll be enjoying them with like-minded company from your ship – some of whom you'll already have made friends with.
Read more about St. Petersburg, or view our Baltic cruise offers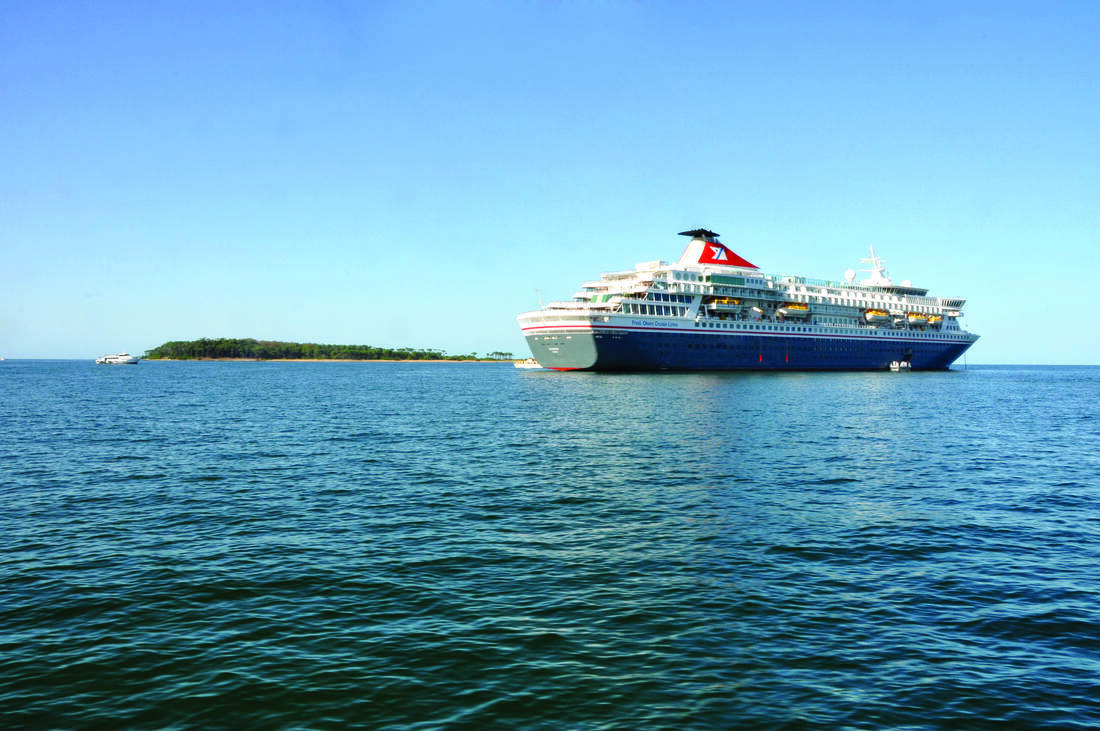 Fred. Olsen Cruise Lines
There are so many things Fred. Olsen Cruise Lines are great for: choice and convenience come to mind, and they're arguably two of the most important factors when choosing a cruise.
With 10 UK departure points to choose from, wherever you live, you're never far from a Fred. Olsen departure port. What's more, there are four ships in the fleet; each with their own lovely personalities, and staff who have been with the line for many decades.
"There are so many things Fred. Olsen Cruise Lines are great for"
Their cruise portfolio is an impressive one, and includes: City Break Cruises, Exotic Voyages, No-Fly Cruises, Mini Cruises, trips to see the Northern Lights, Round the World Cruises, and River Cruises to name just a few, and they're all great if you're travelling solo.
A huge choice of cabins
If you're travelling alone on a Fred. Olsen Cruise, you'll be well catered for. Their ships are built with an impressive number of cabin categories, all differing in size and location, and they really shine against their competition where solo travelling is concerned. Taking Balmoral for instance, there are five categories (79 individual cabins!) all reserved for those traveling alone. These include inside, outside, and balcony cabins – no broom cupboards here (a common misconception we've heard over the years)! These well-appointed, comfortable cabins came as large as 200 square feet - roomier than some twin cabins!
Everything has been considered
Fred. Olsen goes above and beyond to ensure that you're well looked after. This includes offering optional solo cruiser gatherings, meeting points for when you're travelling ashore, dance hosts, bridge games, arts and crafts, and the option to dine with other solo travellers.
All you need to do now, is choose your Fred. Olsen cruise or give us a call and we'll give you some inspiration.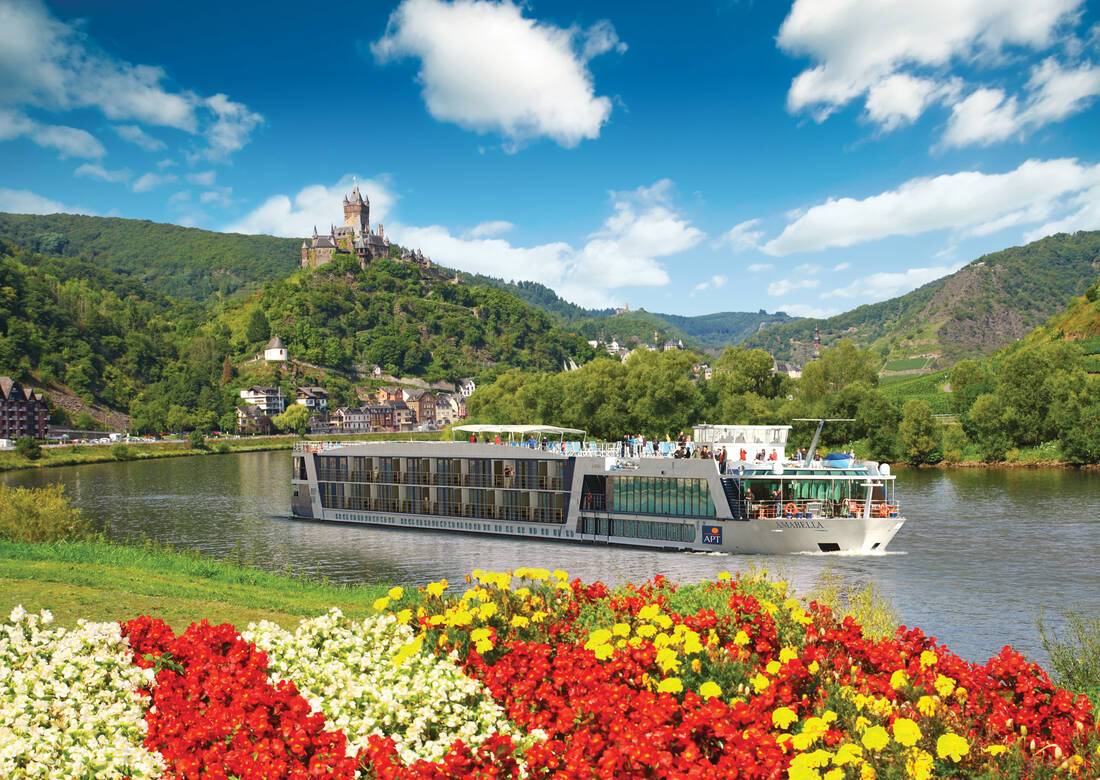 European River Cruising with APT
River cruising is completely different to any other form of travel, and one you're sure to repeat once you've tried it.
Picture yourself meandering along a pretty river on a sunny day; dipping in and out of the pool on deck whilst waving at fishermen and local townspeople as you pass. Sold already? We thought so!
You'll blend into your surroundings
River vessels blend seamlessly into their quaint surroundings, so you never feel like an intruder when you're passing or visiting charming towns and cities.
Sounds heavenly, doesn't it? And why are river cruises so well-suited to first time solo cruisers? Well it's partly due to the river concept itself, and partly due to the company you'll share on board.
"Everything is close by when you're 'river-ing"
River cruises have a unique feel aboard; relaxed and slow paced. Because you're cruising through the heart of the countries you visit, there's more time to spend exploring; this means fewer coach journeys into city centres, because you're already in them. You simply hop off, and wander into town; getting lost in side streets and their tempting boutiques, tucking into bratwurst, or enjoying a cold drink served by a local wearing traditional lederhosen. When you're done, and ready for a nap before dinner, simply hop back on board. The next day, maybe you'll want to head off on a bicycle (they're all on board), or just enjoy that Jacuzzi again, spotting castles on hilltops and writing your postcards.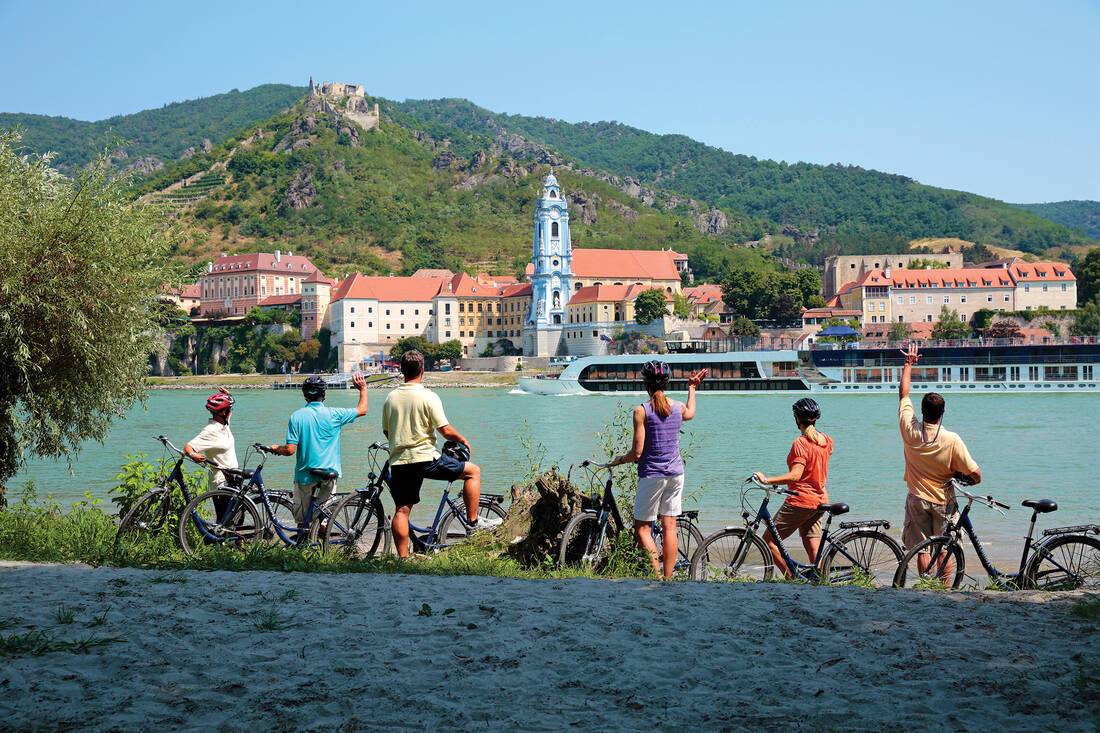 The excursions are included as part of the fare on most APT cruises, and of an evening when you're sleepy from a day's exploring, everybody is encouraged to get together to learn about the next destination over a glass (or bottle!) of local wine.
Check out our river cruise guide here.
We hope we've reassured you, and quashed any worries you had about travelling alone. "Speaking personally from experience, I love to cruise alone," says Lucy (Head of Customer Experience here at ROL Cruise). "Sometimes I speak to people, sometimes I don't, and that's the beauty of it – that and having a cabin all to myself with new friends close by in case I need them - I wouldn't have it any other way… bliss!
Search our Solo Traveller offers and join our mailing list, or give Natasha and her team a call on 0800 121 6193