Whether you are travelling with family, a loved one or on a singles cruise holiday, it can be exciting to try new things whilst abroad. By pushing yourself out of your comfort zone you can create lasting memories and learn more about yourself. In this article, we look at some of the world's most thrill-seeking activities that you can try on your next cruise.
What are the world's most thrill-seeking activities?
Swimming with sharks
Where: Cape Town, South Africa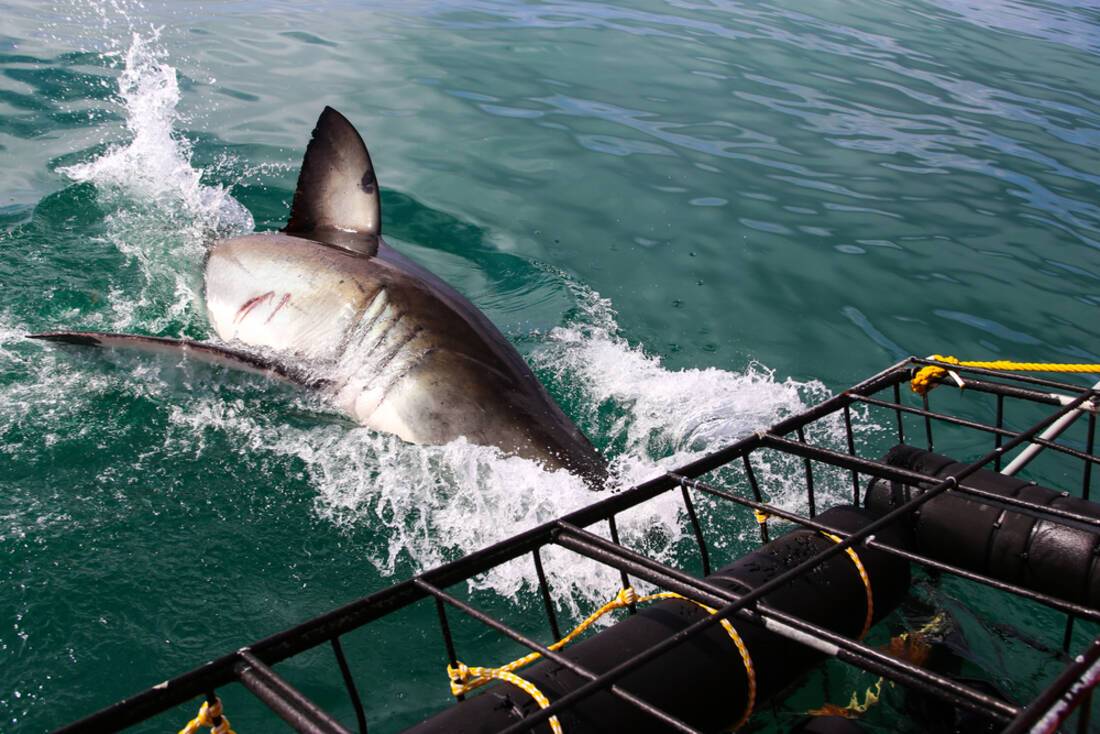 If your cruise takes you to beautiful Cape Town in South Africa, it would be amiss to leave without trying this local thrill-seeking experience: swimming with sharks. The warm waters where the Indian and Atlantic Ocean's meet offshore from Cape Town invites a range of these carnivores, including the especially terrifying Great White.
We spoke to Will from Going Awesome Places who has previously swam with sharks in Gaansbai, a town just south of Cape Town that is a very popular location for this activity. Will told us what drew him to try it: "The biggest draw was that this was a very affordable and accessible way to go shark diving. This always felt like an out-of-reach activity because of the challenges of doing it, but in South Africa, and Gansbaai specifically, the proximity of the sharks to the shore and the number of companies that service the region made it incredibly easy."
Will continued: "The second part, of course, was the prospect of seeing these sharks up-close and personal. As a scuba diver, you normally see small nursing sharks but the chance of seeing the formidable great white shark and live to tell the tale seemed absolutely exhilarating."
Will then told us about his experience: "I definitely came out of it with mixed emotions. For one, our experience was a little different than we expected because the great whites' predators were in the area, and thus only smaller copper sharks were in the water. That said, it was still quite exciting to be underwater and see sharks continuously duck in and out towards our cage while thrashing at the food that was cast out as bait."
Will then shared his final word of warning: "The waters do get quite rough out there especially when you're in the cage bobbing up and down into the water, so be prepared!"
We also spoke to Emma, a blogger at Major Traveler who told us about her experience with diving with sharks here: "South Africa is full of thrill-seeking experiences from bungee jumping to riding Ostrich to swimming with sharks. We wanted to swim with the sharks because of the thrill of getting up close to these terrifying creatures (with the protection of a cage, of course!). "Shark Alley" is well known in South Africa for having great whites, copper sharks, and the occasional orca.
"The experience is extraordinary. The guides chum the waters and yell "down" as sharks pass by. It is exhilarating when sharks pass by the cage, mouths wide open to show off their full, sharp teeth. The experience of getting close and personal with a plethora of 10-15 foot sharks is unmatched!"
Finally, we spoke to Sharon, one half of the blogger duo at What The Saints Did Next. She also went cage diving in Gansbaai: "They say the best way to overcome a fear is to face it head-on… and I'm one of those people who think 'shark' even in swimming pools! So, when the opportunity arose to go cage diving with sharks in Gansbaai, South Africa – the Great White Capital of the World, it was a no-brainer."
"The moment I zipped up my wet suit all semblance of bravado deserted me and I almost bottled out. But my adventurous streak won through and soon I was in the cage watching an approaching dorsal fin. It was winter so water visibility and temperature were low making me shiver with cold and excitement. Suddenly a great mouth of sharp jagged teeth broke through the surface taking a bite at the dummy seal floating mere metres away. The 4-metre-long great white breached for a few seconds and glided away showing no interest in us humans. To see 'Jaws' up close in his own environment was an exhilarating and humbling experience and I still can't believe I did."
Bungee jumping
Where: Auckland, New Zealand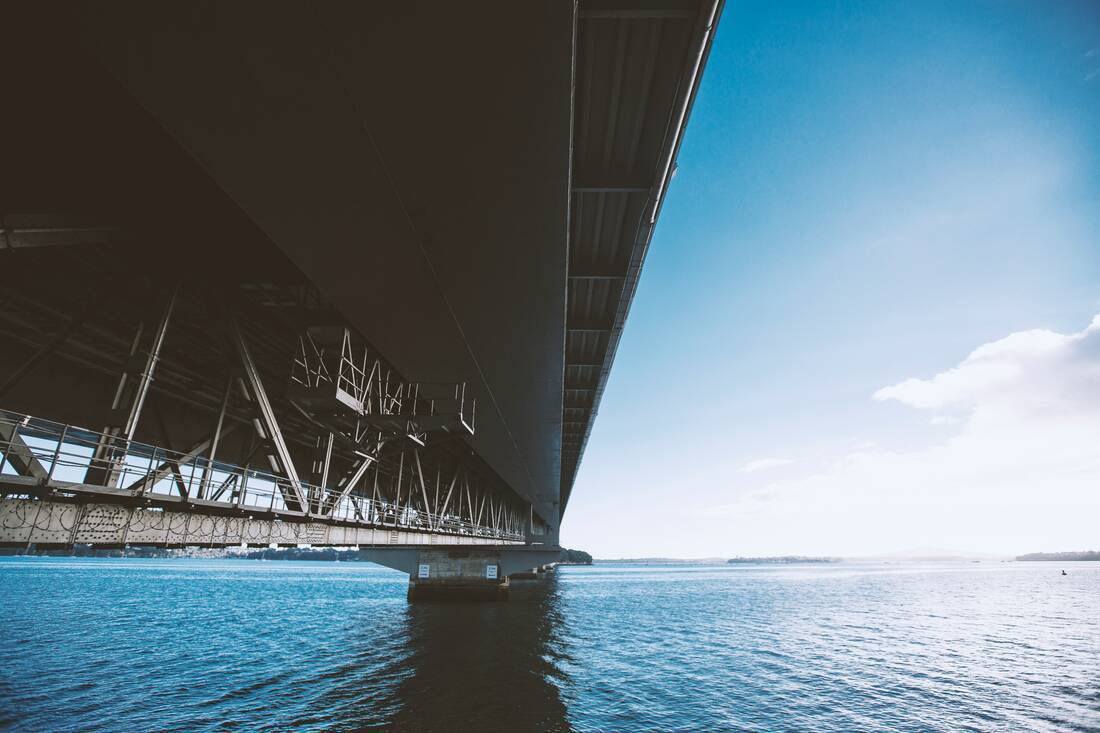 There really is no better place in the world to go bungee jumping than in New Zealand. Home to bungee jumping, there are spots all over the country to try this extreme sport, but we think one of the best is right in the centre of Auckland. The Auckland Bridge Bungee is not only an exhilarating 40m fall, but it also offers an ocean touch, dipping your head into the water below before bouncing back up.
We spoke to the team at AJ Hackett Bungy who run the Auckland Bridge Jump, plus more exciting experiences all over New Zealand.
They told us about the origins of bungee jumping: "The legend began when a woman from Pentecost Island in Vanuatu wanted to fool her abusive husband, so climbed the tallest banyan tree, tied her legs with vines and jumped from the tree. Not noticing the vines, the husband followed, and while she survived, he plummeted to his death. For centuries, the people of the island followed in the tradition – fearlessly jumping from huge towers with just vines around their ankles."
They then went on to explain how commercial bungee was invented: "Inspired by footage of these experimental jumps, AJ Hackett and fellow speed skier Henry van Asch teamed up in 1985 to explore the idea of commercial Bungy. The pair, who met while skiing in Wanaka, set about developing and testing Bungy cords with the help of Auckland University scientists. After extensive testing of cords, a series of extreme jumps were made, first in Tignes, France, from a ski area gondola 91m above the snow."
"To launch the new phenomenon commercially, and show their complete faith in the new system, AJ Hackett Jumped from the Eiffel Tower in June 1987, making headlines around the world. On November 12th 1988, despite the fears of sceptics (who thought as a tourist attraction it would never catch on) the world's first commercial Bungy operation opened at the Kawarau Bridge."
"Initially they were given only a 30-Day license to operate by the Department of Conservation. Many assumed that Bungy Jumping was a 'tourist fad' with limited consumer appeal and commercial viability. During that first day, 28 people paid $75 each to leap off the 43-metre bridge with a Bungy cord attached to their ankles."
"Today, some 82,000 people Bungy Jump with AJ Hackett Bungy New Zealand every year. And more than 150,000 in total challenge themselves at one of AJ Hackett Bungy New Zealand's nine Bungy, Swing, Catapult, Climb and Walk experiences across Queenstown and Auckland."
We then asked why they believe everyone should try bungee jumping in New Zealand: "Overcoming your fears is empowering, liberating and exhilarating."
"You don't need to sift through pages of research to know that people, in general, are governed by their fears. For some it's phobias, others have superstitions, some have sets of beliefs that are handed down through the generations.
"Some people fear commitment, failure and even the unknown. Our brand purpose is to inspire people to awesomeness by doing the things they never thought they could. So we help encourage people to know what it is like to overcome their fear – to know what it is like to really live."
Ziplining
Where: Juneau, Alaska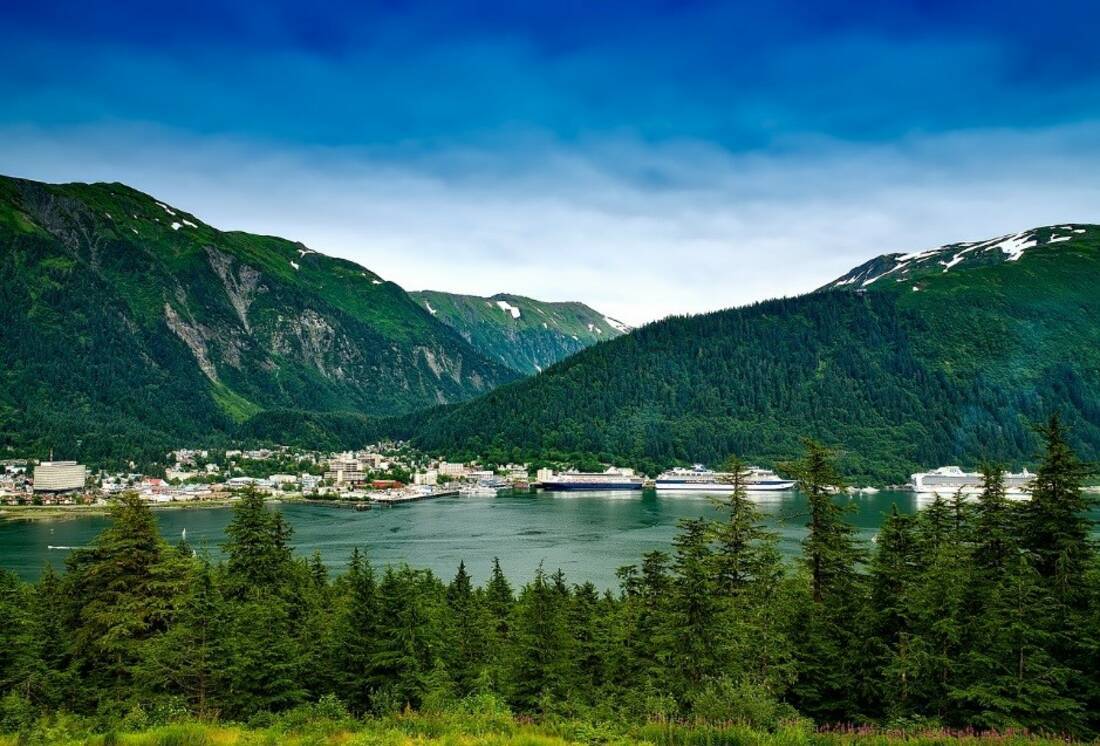 Tucked away in Tongass National Park, just outside of Juneau is an incredible zip line adventure. The 7 zips on the course, located in the Eaglecrest Ski Area on Douglas Island will challenge you to break boundaries and take a real leap of faith. Once you do though, the pay off will be massive. You'll glide effortlessly through beautiful towering trees before landing safely ready for the next zip. What better way is there to get close to raw, stunning, Alaskan nature?
Volcano Boarding
Where: Cerro Negro, Nicaragua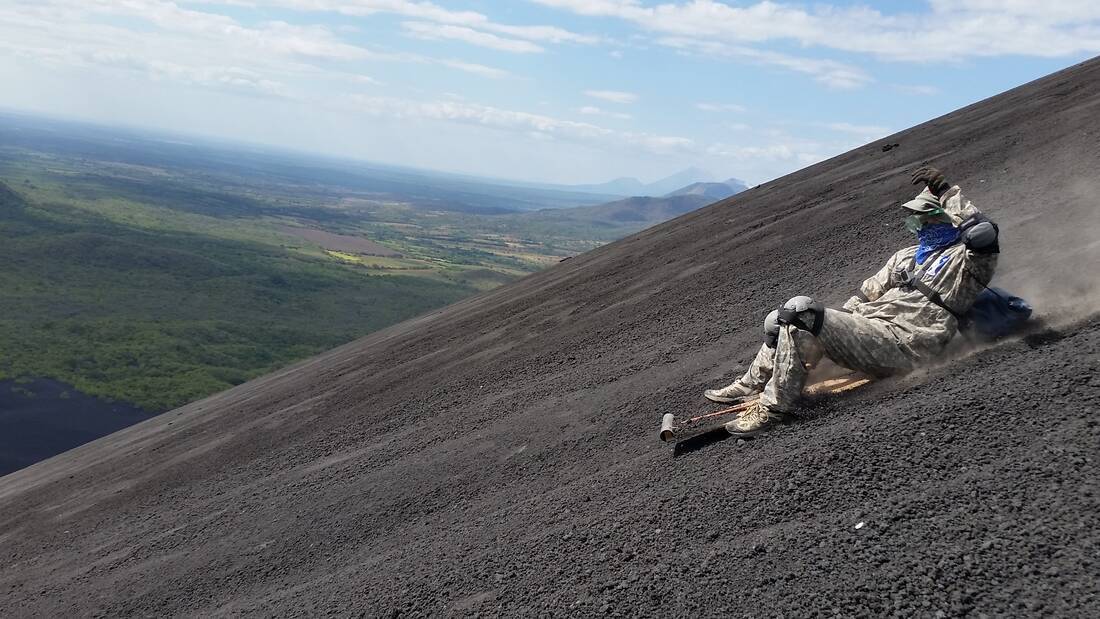 Image source: Julio Tours Nicaragua
If your cruise stops in Nicaragua, and you want to try an incredibly unique experience then we suggest getting to Cerro Negro and volcano boarding. This experience will have you boarding down the side of a towering, black sand, live volcano!
We spoke to Mackenzie, a blogger at Kenzie Around The World who told us what inspired her to go volcano boarding: "We are thrill-seekers and are always looking for an adrenalin-filled adventure. Once we decided to travel to Central America, we knew that volcano boarding in Nicaragua was an absolute must!"
Mackenzie then told us about the experience: "I remember my heart beating out of my chest while I climbed onto the wooden board and looked down from the top of the steep volcano! I watched Brett race down the slope first and disappear into a cloud of volcanic ash. As I held onto the rope before beginning the fast descent down, I thought "this is insane"! It was not as scary as I expected but was one of my favourite adventures ever. I raced down the side of the volcano at a high speed but felt in control. I held on tight while ash flew at my covered face, my stomach dropped, and adrenaline pumped through my body. As soon as we reached the bottom covered in ash, we grabbed our boards and started to hike back up Cerro Negro, eager to volcano board again. If you are a thrill-seeker, add volcano boarding to your bucket list!
We then spoke to Lucie, a blogger at Laid Back Trip who told us about her experience: "We visited Nicaragua as a part of our trip around South and Central America, and whenever we were looking for tips on what to do in here, volcano boarding came up. As we always want to try all the most ultimate adventures in each country we travel to, volcano boarding seemed like a pretty cool experience as we've never done that before. Boarding the beautiful volcano Cerro Negro seemed really appealing to us, so when we arrived in Leon, we decided to book this adventure straight away."
We then asked Lucie how her experience was: "Honestly, the experience was much better than we expected. Views from Cerro Negro are amazing, and the volcano boarding was so much fun. It was for sure one of the craziest things we've ever done. At first, all of us who made it to the top were a bit scared, because the slope is steep, like really steep, and we realized that there is no way back. We jumped on the board and tried to sled the volcano as fast as possible. The adrenaline was rushing through our veins, and the adventure ended way too early. If we could, we would have done it again, for sure."
Finally, we spoke to Sandra, one half of the blogging couple Blue Marble Vagabonds. She told us about their experience: "While travelling, we always seek different experiences and adventures since memories of those last a lifetime. When we read about volcano boarding in Nicaragua, we immediately knew this is one of those experiences and that we should not miss it out. After all – we'd be speeding down the active volcano on the wooden board!
"And what a ride it was! We haven't had so much fun for quite a while. After we reached the bottom of the volcano, we agreed that volcano boarding perhaps wasn't the scariest thing we have ever done but for sure it was one of the craziest and most memorable. "
Julio Tours Nicaragua offer volcano boarding tours for cruise ship passengers, we asked why it's such a good experience: "This is one of the most unique tours in the world, where tourists can do the sand boarding and enjoy an easy and pleasant hike with views of other volcanoes. We are sure that everyone would love this tour!"
So, whether you feel like swimming with sharks or zip lining through the stunning Tongass National Park, there are some amazing experiences you can try on your next cruise holiday!