Many have sailed to the sunnier climes of the Mediterranean, however Spain's northern regions, such as Galicia, do not often feature highly on people's travel bucket lists. Galicia is a wild and rugged region, most famous for its port city, La Coruña and its delicious cuisine. Here, we'll look at what to eat in Galicia on your next cruise holiday.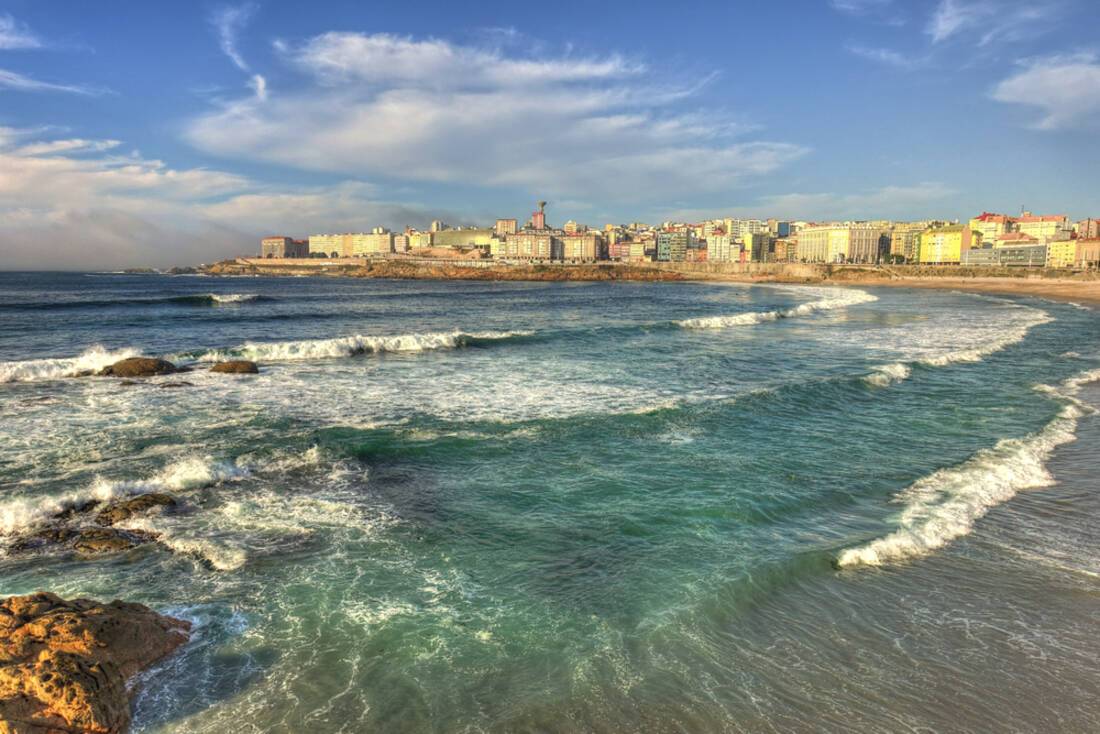 "I thought La Coruña was a charming small city, especially in the old town and around the beaches and waterfront," said Dave Dean of travel blog What's Dave Doing? "Galicia is very different to the rest of Spain – everything from the food to the landscapes, weather and people – and La Coruña and the surrounding area reflect that perfectly.
"My top tip for visitors to La Coruña is to bring a pair of walking shoes, and be sure to use them! It's a lovely city to wander around, along the cobbled streets and beachfront promenade. There are plenty of routes you could choose, but the one I enjoyed took me along the coastline to Monte de San Pedro, the site of a former military fort that's now a sprawling hillside park with great views (and excellent coffee at the café!)."
"There is so much to love about Galicia"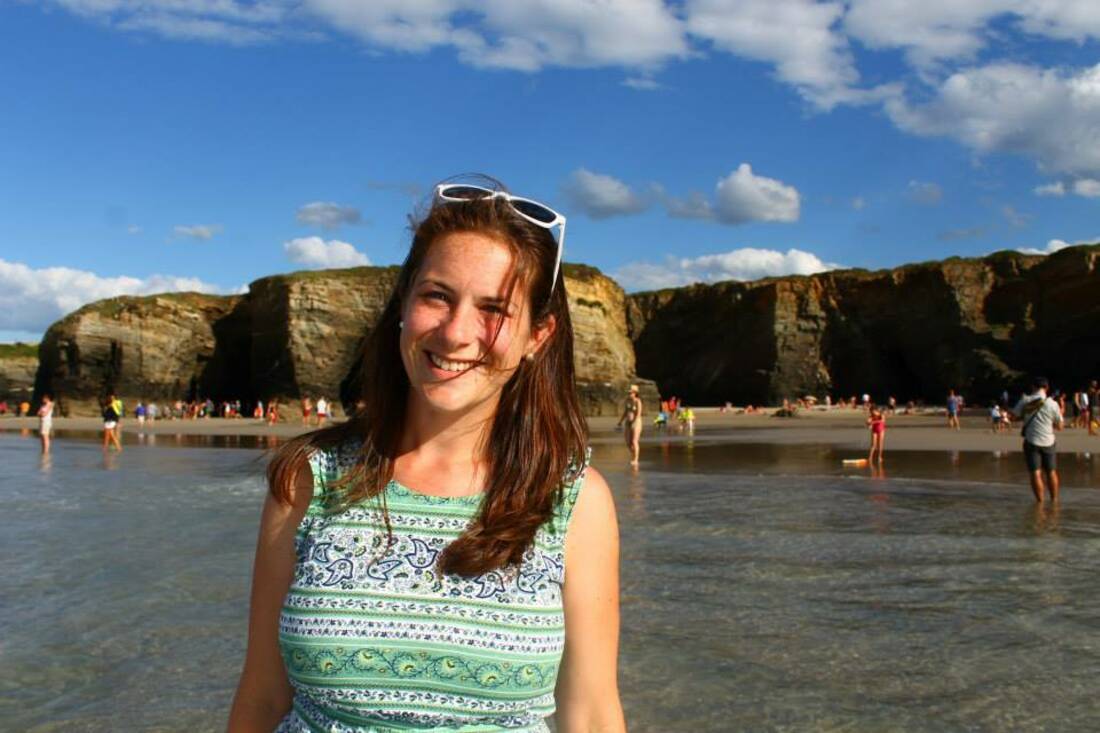 Cat Gaa, founder of travel blog Sunshine and Siestas, has a special connection with Spain. As an American who relocated to the country for work, Cat has explored the various regions of Spain and has a particular fondness for Galicia and its cuisine. Initially moving to Seville in 2007 to teach English, Cat currently lives with her family in Madrid, and started her blog to document travel, culture and her life in Spain. We asked Cat about her experiences in Galicia:
"My first visit to Galicia was a long weekend between La Coruña and Santiago de Compostela with friends in 2008. I loved the region so much that I returned to work there five consecutive summers! I wanted to escape the heat but also found the region charming and a stark difference to Sevilla.
"My most memorable trip was walking the last leg of the Camino de Santiago from Ribadeo to Santiago in 2013 with a friend. Or perhaps when I watched Spain clinch the World Cup in 2010 in Plaza Maria Pita in the heart of Coruña's Old Town. With short trips here and there, I believe I've been to Galicia nine times."
We wanted to find out what keeps drawing Cat back to Galicia: "There is so much to love about Galicia, from the jaw-dropping coasts to the friendly people, to the local festivals. It is fair to say that a sunny day in Coruña, having a beer near the harbour, is my favourite thing."
With so much experience in the region, we asked Cat to recommend her favourite Galician dishes: "What is especially fantastic about cocina gallega, or traditional Galician cuisine, is that it's cheap and abundant. I have – on more than one occasion – asked for a doggy bag!
"Locals will say that polbo a feira, or boiled octopus resting on a bed of potatoes with a sprinkling of paprika, is their national dish. But there's more to try – empanada stuffed with tuna or octopus, raxo, which is marinated and grilled pork, tetilla or smoked arzua cheeses, the crispy breads or any sort of seafood you can imagine.
"If you're able, order a mariscada. This is a booming seafood feast that can be shared and washed down with wine from the Rias Baixas – don't miss the goose barnacles or razor clams!"
Seafood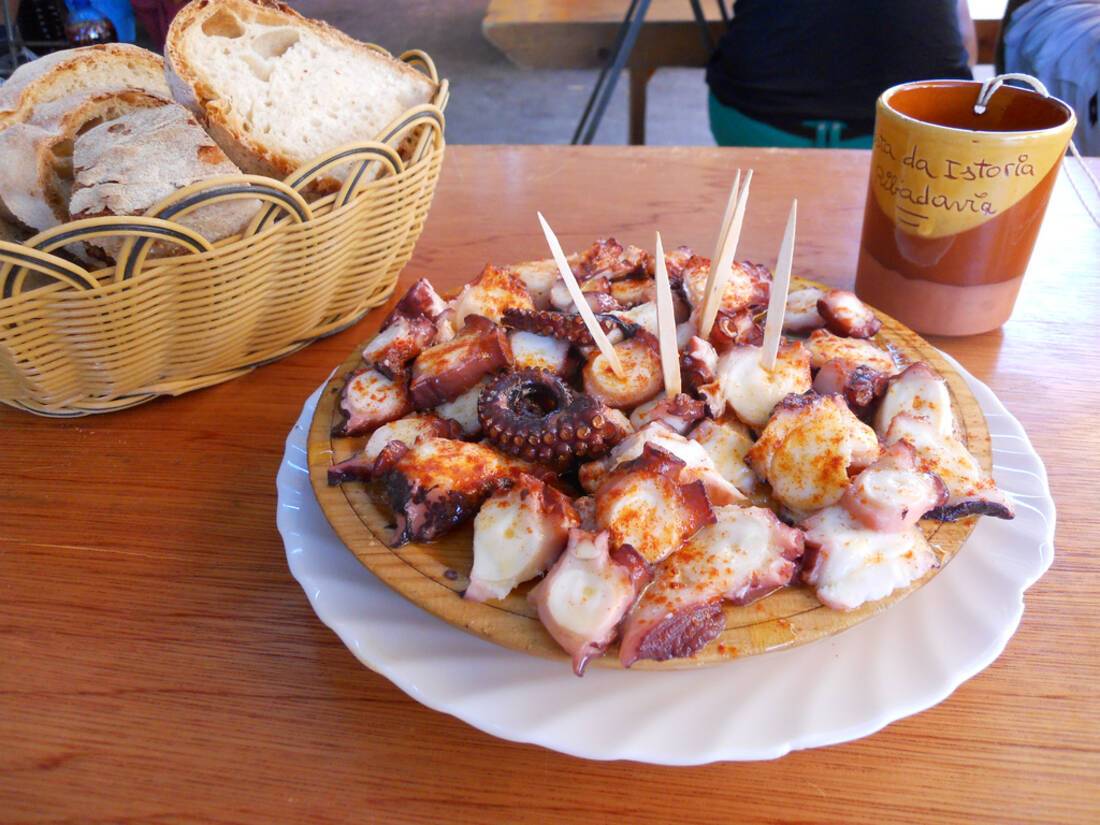 Emily Luxton, creator of solo female travel and adventure blog, Emily Luxton Travels, fell for Galicia's fresh, vibrant cuisine. "Galician cuisine is similar to Spanish cuisine in general, but with a few twists and unique dishes," said Emily. "This is one of the most fertile areas of the country, so the local produce is fantastic. And of course, there's a very strong focus on seafood thanks to the 1,500km of coastline.
"You can't miss Caldo Gallego (Galician broth), which is one of the signatures of the region. And of course, you have to try as much seafood as possible – especially Pulpo a Feira, an octopus dish traditionally served on a wooden plate."
Pulpo a la Gallega
The simplicity of this famous Galician dish is what makes it so special. Made with only four ingredients: octopus, olive oil, paprika and salt, this fresh seafood feast is a perfect introduction to the region's cuisine. Dave of What's Dave Doing? told us that pulpo was his favourite dish in Galicia: "It felt like most of my time in La Coruña was spent sampling the local cuisine! Of all the things I tried, the stand-out meal had to be the pulpo.
"Galician octopus is cooked in a specific way, with paprika and olive oil, and once you've tried it, you'll wonder why the rest of the world hasn't caught on to preparing it like this. It's absolutely wonderful, and I've been sure to order it in every other Galician town I've visited."
Mariscada
As Cat from Sunshine and Siestas recommended, the mariscada is a seafood extravaganza. Fans of shellfish will love this dish which is overflowing with lobster, shrimp, clams, mussels and other fresh catches, lightly seasoned with salt and pepper.
Merluza a la Gallega
If you prefer a lighter fish, Merluza a la Gallega is a good choice. Made with hake, potatoes, onions, peas and a garlic sauce, this simple dish will be a guaranteed hit for any seafood lover.
Meat dishes
Lacon con grelos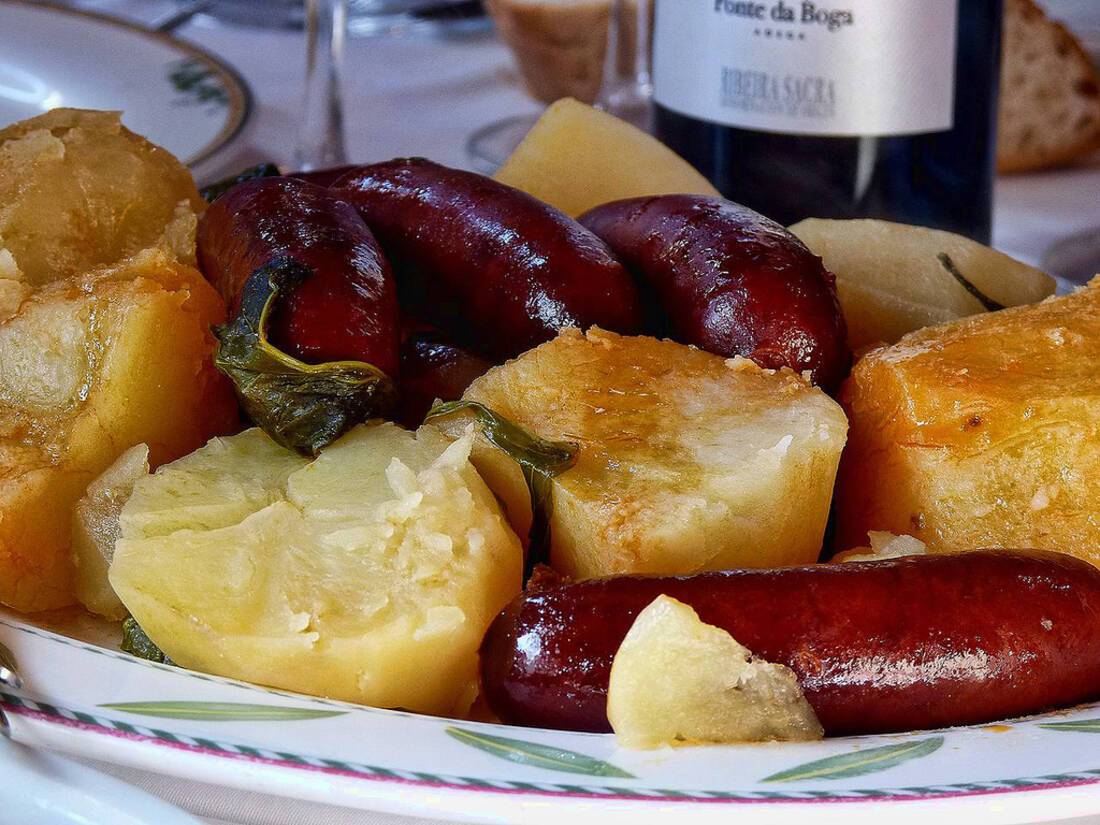 Another typical Galician dish, lacon con grelos is made with pork shoulder, turnip greens and occasionally chorizo. This hearty meal is very common in Galicia, so you shouldn't have any trouble finding it in La Coruña's restaurants.
Caldo Gallego
Also popular in neighbouring Portugal, Caldo Gallego is a simple dish translating to 'Galician broth'. It is traditionally made with cabbage, potatoes, white beans and pork and served with bread to soak up the juices.
Snacks
Empanadas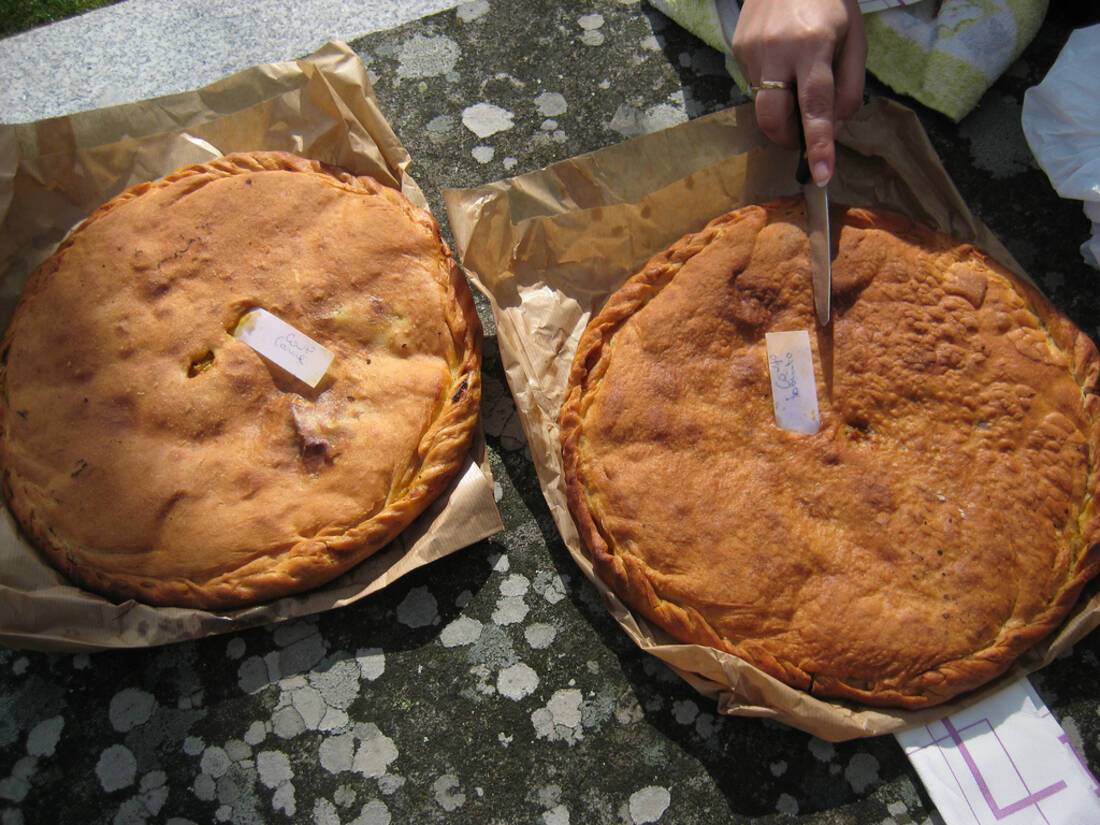 Most commonly associated with Latin American cuisine, empanadas actually originated in Galicia and neighbouring Portugal. Think of this delicious, hearty pastry as a pasty, but with fresh seafood fillings such as tuna and octopus (atun or pulpo respectively) and keep an eye out for them in bakeries throughout Galicia.
Pimientos de Padron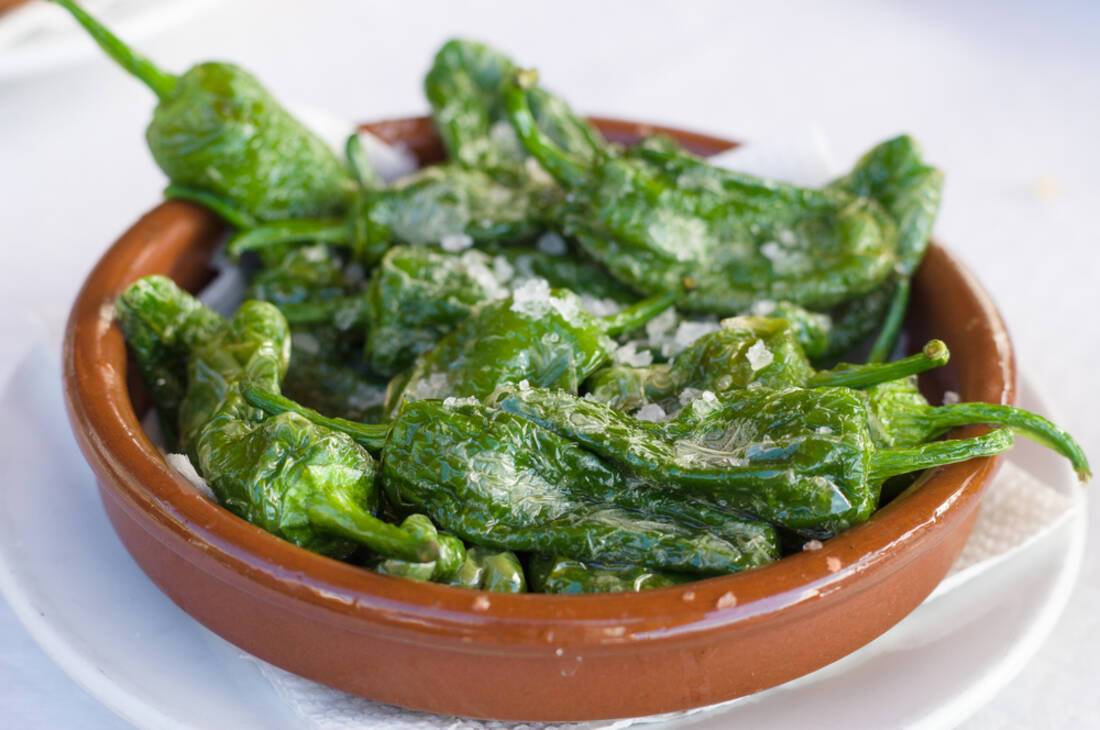 Pimientos de padron are small green peppers found throughout Spain, but are originally form Herbon in the Galician province of Padron. These delicious little peppers are usually cooked at a very high heat to char the skin. Although mostly mild – and perfectly paired with a local beer – it's said that one pepper in each serving is extremely hot.
Tetilla cheese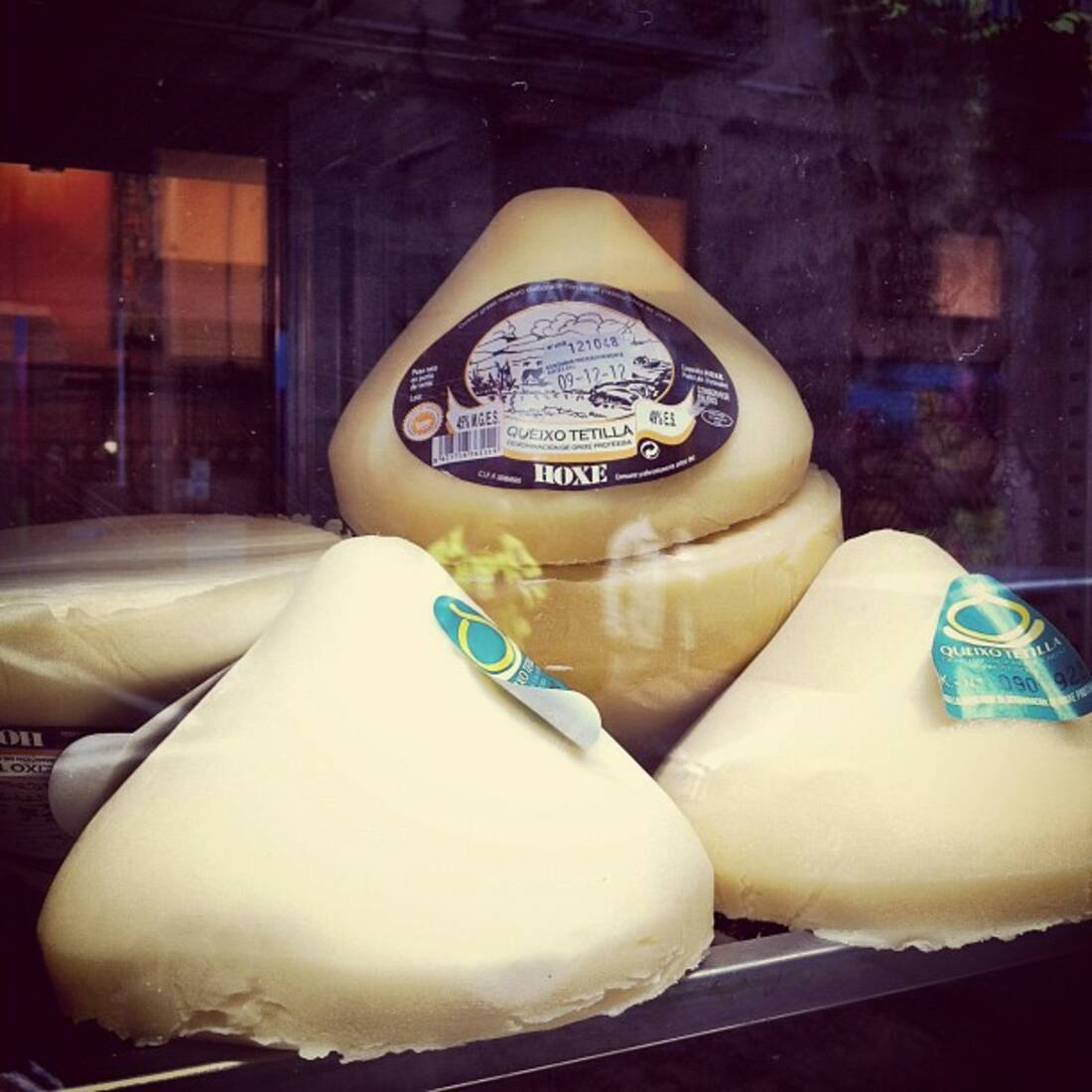 Due to the area's fertile land, dairy cows are more commonly found grazing in northern Spain. While neighbouring Asturias is considered the home of cheese in Spain, Galicia has a few exceptional cheeses to be proud of. Tetilla is perhaps the most famous. Known for its buttery taste, you'll easily spot this cheese due to its unique shape. Also keep your eye out for San Simon da Costa, a smokier cheese.
Torta de Santiago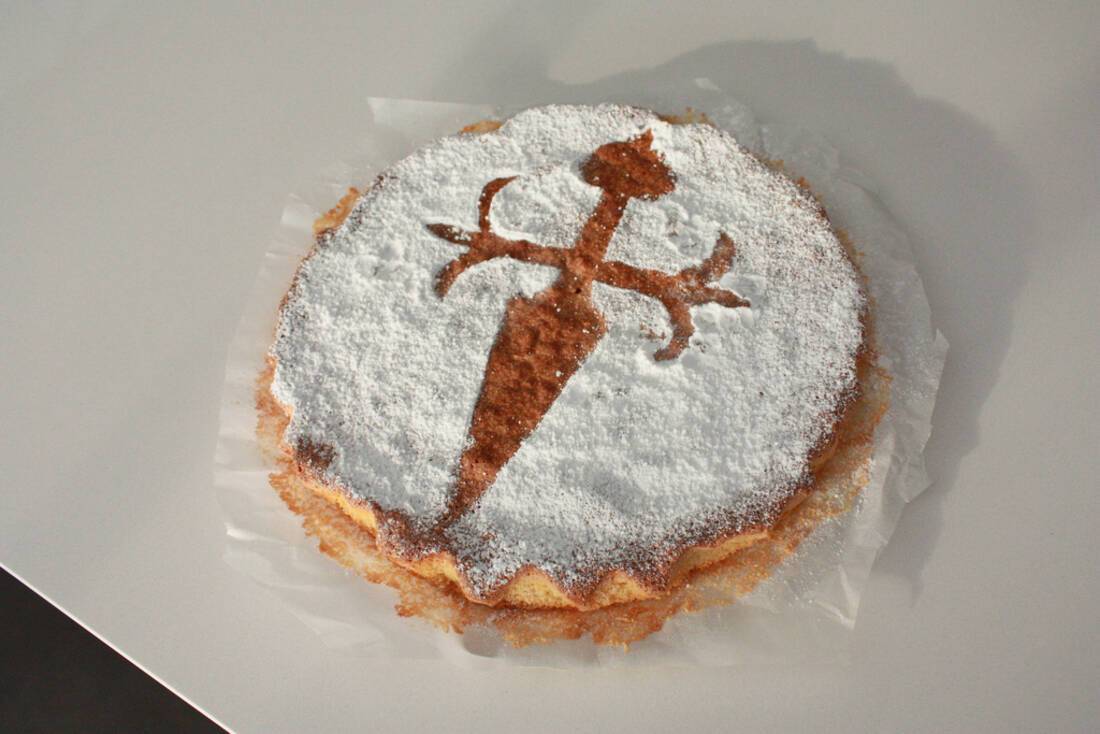 Famous for its iconic sugar stencil of the St James' cross, Torta de Santiago, or Tarta de Santiago, is synonymous with Galician cuisine. Emily of Emily Luxton Travels said: "My favourite treat is the Torta de Santiago, which is a sweet almond cake dusted with powdered sugar and sold as a reward for pilgrims reaching the end of the famous Camino de Santiago."
One of Galicia's most famous desserts, made with almonds and topped with powdered sugar. The design is unmistakable – featuring the cross of Santiago on the top.
Wash it down with…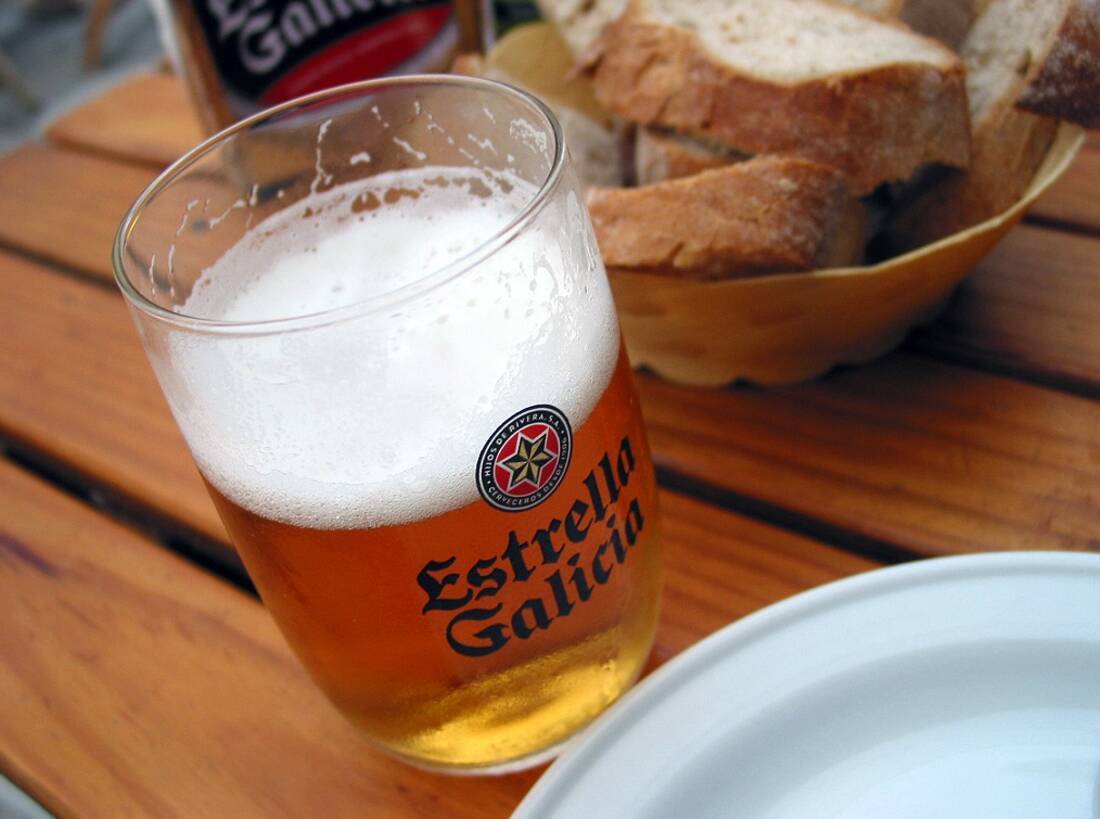 Estrella Galicia
Founded in 1906 by Jose Maria Rivera corral when he returned to Galicia after travelling to Cuba and Mexico, Estrella Galicia is the region's most popular beer. It is a pale, golden beer with subtle bitter finish, perfect for enjoying at a beachfront bar or café in sunny La Coruña.
Orujo
Orujo is a traditional liqueur of north-western Spain, made with the residue of wine production. Once the grapes have been crushed, the orujos or grape residue can be used to produce this unique drink. The grape skins, seeds and stalks are fermented in vats and then distilled to create this liqueur which can have an alcohol content of 50%. Savour the taste by enjoying a glass of orujo on its own, or in a traditional punch called Queimada.
Licor café gallego
One of Galicia's most famous drinks is a tasty coffee liqueur. Licor café gallego is traditionally served as it is, to allow people to savour its expressive notes of cocoa, vanilla and dried fruits.
If you just can't wait to explore the spectacular region of Galicia, take a look at our last minute cruise deals to northern Spain and the Mediterranean. We'd love to hear all about your trip! So do get in touch to share your favourite Galician dishes.