Historian Carol Knott travels worldwide with Aurora Expeditions as an expedition guide and lecturer. From viewing polar bears in the early hours of the morning and following in the footsteps of the Vikings, to being dazzled by the Northern Lights and bettering our environmental footprint: here she tells us everything that we need to know about this exceptional expedition company...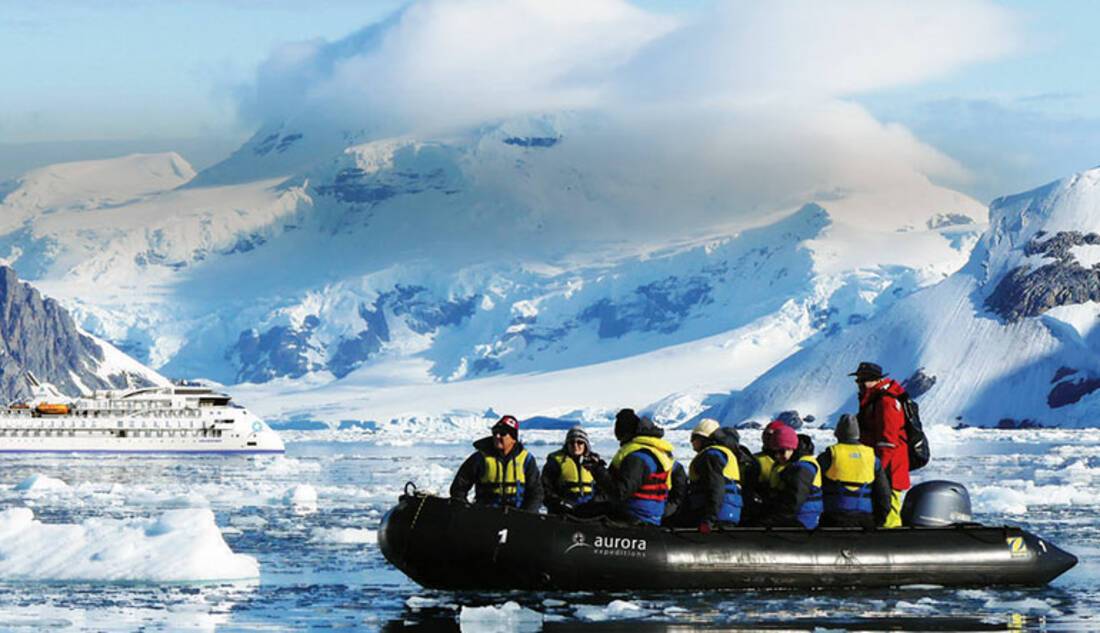 As an on board guide and lecturer, you must meet a lot of guests. What do you think some of their top highlights are when voyaging with Aurora Expeditions?
Watching the ship plough through sea ice - mesmerising and unforgettable. The first time you hear that scrape of a one-year ice floe along the metal hull of the ship you think 'what's happening?', but out on deck or up on the bridge you realise this is a really special experience that we all love and are fascinated by.
The atmosphere on board, the expedition staff are all amazing people with extraordinary backgrounds and we develop a lovely convivial group identity as the voyage unfolds and experiences are shared.
Wildlife. Being immersed in their world, far from human beings, whether it's penguins, sea birds, whales or polar bears, is always wonderful.
Seeing a really big iceberg for the first time.
Adventure and expedition are key features of an Aurora Expeditions voyage, how do you think this is achieved during a sailing?
We just go for it. Our Zodiacs take us wherever we want to go: from ship to shore, in and out of sea caves, under bird cliffs, onto sandy beaches, rocky shores or ice floes, or out cruising with whales. We might wake you up at three in the morning if there is an amazing wildlife encounter happening, such as polar bears. Or there is the option on select voyages to sea kayak, paddleboard, scuba dive, snorkel and much more. Some of these activities require previous experience and maybe at an additional charge depending on the chosen activity.
What are some of your favourite features on board an Aurora Expeditions ship?
Our ship is the platform that takes us to remote and fabulous places and provides some of the best viewing opportunities for wildlife and inspiring land and seascapes. Our new ship, Greg Mortimer, will have very comfortable staterooms, incredible outdoor viewing areas, such as our hydraulic platforms on the bow and a wrap-around balcony outside our observation lounge. From here, guests can enjoy amazing views straight down the bow into the sea, which will be unbelievable when travelling through pack ice and other great facilities, but for me, it is the access to the naturalists and specialists on board and the daily sharing of knowledge that makes a trip really enjoyable and meaningful.
Where are some of your top destinations to visit for expedition and adventure?
Personally, I love destinations that have a cultural element as well as stunning natural history and photographic possibilities. In Greenland, for example, it is a privilege to meet the indigenous people and learn about a way of life very different from our own, or to explore their ancient sites where resilient people overcame harsh conditions to thrive, hundreds or even thousands of years ago, or to follow in the footsteps of the Vikings as they fearlessly explored the unknown western world.
Do you have any tips for those embarking on an Aurora Expeditions voyage for the first time?
Just bring your curiosity and a spirit of exploration, and we'll do our best to take you in comfort to the heart of wonderful, unforgettable places. You'll quickly make friends among your fellow travellers and the staff.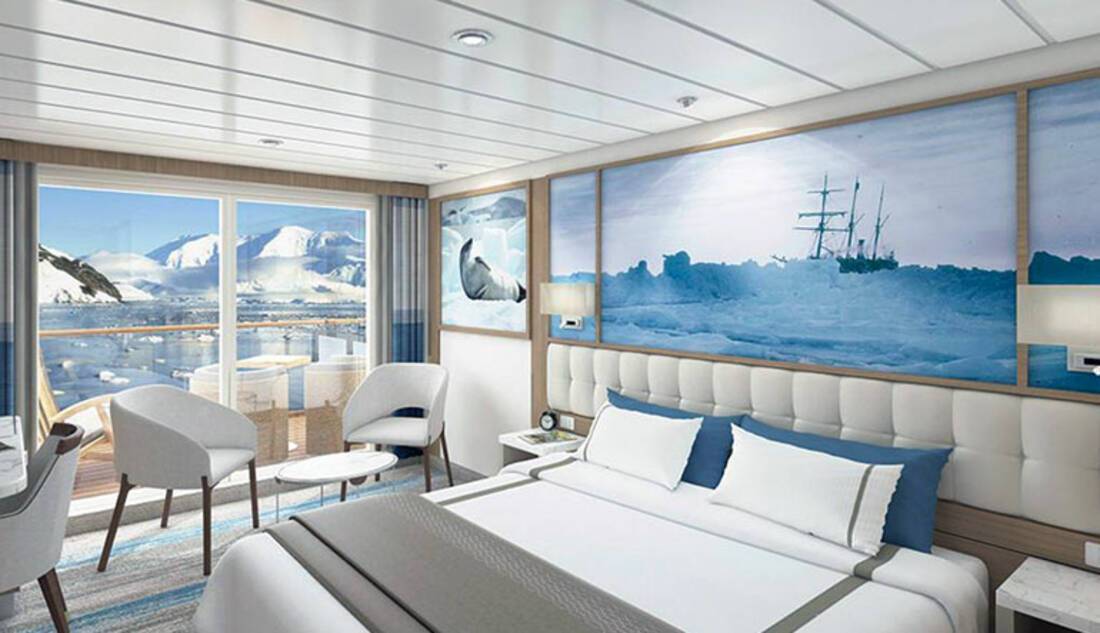 What has been your most memorable experience when voyaging with Aurora Expeditions?
Over many years with Aurora I have had countless memorable experiences that would fill a full-length book: lying on the top deck of the Polar Pioneer with the entire ship's company in the middle of the September night in Greenland, dazzled by the Northern Lights. Being off on a Zodiac cruise or a hike and the excitement of being first to discover a polar bear. But one of my first impressions of Aurora Expeditions was seeing that their 'Wild Scotland' itinerary included North Rona, the most inaccessible of all Scottish islands. If this company has the gall to attempt to land there, I thought, when none of the others would, then Aurora is the expedition company for me! We don't manage to make a landing every year because of the wild and exposed conditions but, thanks to Aurora, if it's safe and humanly possible, we do it.
When on board, do you have time to enjoy the amenities? If so, do you have any favourites?
As a staff member on board, my favourite amenity is my bed, for a deep and welcome sleep after a full-on day and another adventure tomorrow, while being rocked gently by the waves. But for many, amenities such as the sauna after the famous 'Polar Plunge' is pure joy.
How do you think expedition cruising has grown in recent years?
Its popularity has grown steadily as people have increasingly realised the great value of expedition cruising, and have been inspired by TV programmes and films such as the BBC's 'Blue Planet'. Ships are getting bigger, with more voyages to the polar and other regions, and the guiding industry is becoming more professional, and a more diverse range of activities is being offered.
What do you hope for the future of expedition cruising?
My hope is that, as the industry grows, we can hold on to our ethos of small-ship expedition cruising and real expeditionary adventure, while appreciating the benefits of change such as a better environmental footprint and impacts on the environment.
Why do you think people should join an Aurora Expeditions voyage?
For a voyage of a lifetime, to experience cutting-edge small-ship travel with like-minded fellow adventurers to extraordinary and often inaccessible places such as Greenland. It's fun, breathtaking and even life-changing.