What is the Celebrity Revolution?
Celebrity Cruises launched The Celebrity Revolution℠ to do one thing – transform the way you experience the world. It all started with the introduction of their ship, Celebrity Edge: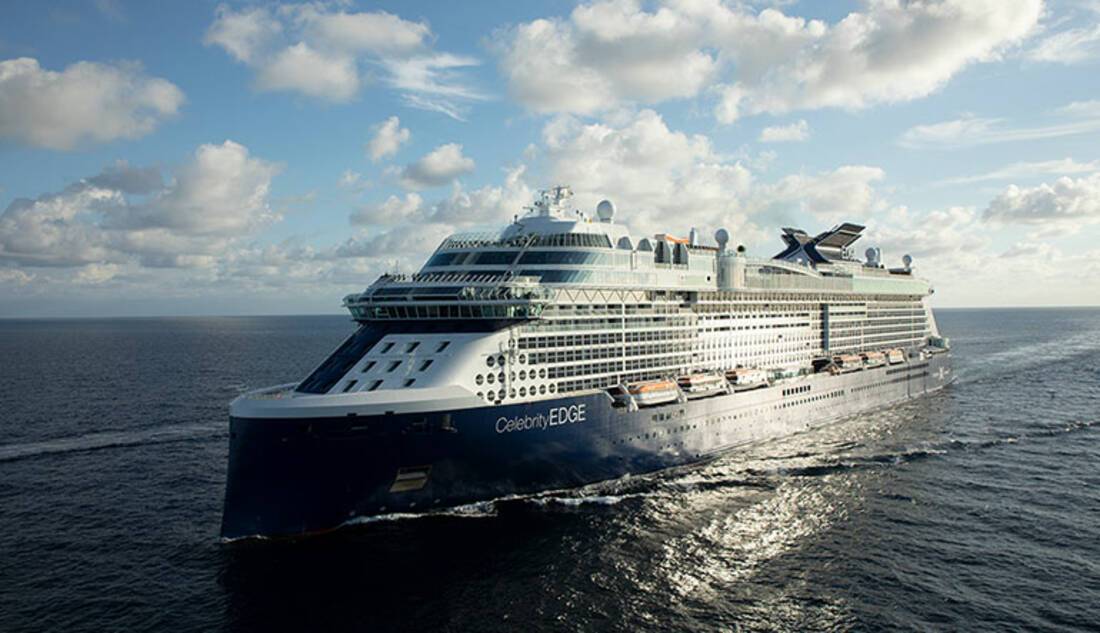 Celebrity Edge
Celebrity Edge changed everything. Since her maiden voyage in December 2018, Celebrity Edge has been setting a new standard of luxury and innovation at sea. From the Magic Carpet – a cantilevered, floating platform that reaches heights of 13 storeys above sea level – to the private plunge pools in the new Edge Villas and The Retreat dedicated to Suite Class guests. Experience the world differently aboard Celebrity Edge.
Now, Celebrity Cruises are bringing together more than 500 leading architects, designers and engineers to take their entire award-winning fleet to the edge with new design concepts inspired by the ship that started it all.
Celebrity says this isn't a makeover but a $500 million revolution. Exclusive new sanctuaries for Suite Class guests. New boutiques featuring the most desirable designer names. Luxuriously updated restaurants, bars and lounges.
This is Celebrity Cruises biggest ever fleet modernisation, no project is too big and no detail too small to give you the incredible holiday experience you deserve.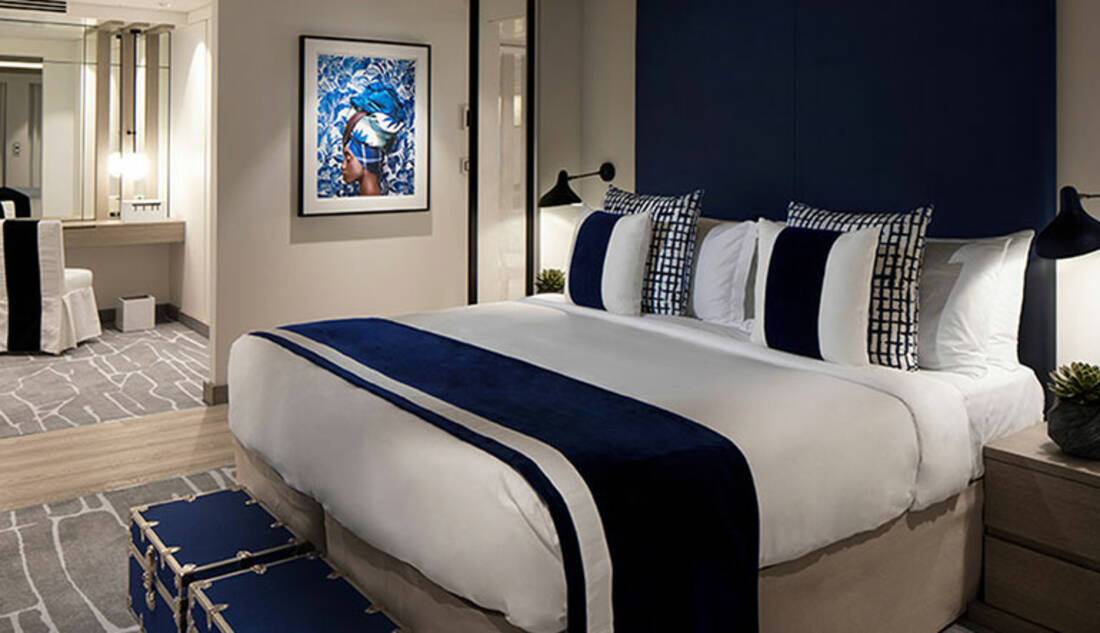 The Celebrity Revolution: Accommodation
Celebrity Cruises are bringing their world-class suites and staterooms to a whole new level as part of The Celebrity Revolution.
Suites & staterooms
Celebrity Cruises are bringing their already world-class suites to lavish new heights. Teaming up with Kelly Hoppen MBE, interior designer, to bring the visionary ideas she started on Celebrity Edge to the rest of the fleet. Suites are being infused with Hoppen's signature style – a subtle, coordination fusion of East meets West, with clean lines, neutral tones and a warm, inviting opulence.
But it's not just the suites that are getting a design overhaul. Every single room, from Interior and Ocean View Staterooms to Concierge Class, is being boldly rethought. eXhale bedding including luxurious cashmere mattresses feature in each room, to rival the world's best boutique hotels and provide the highest comfort.
The Retreat Sundeck & The Retreat Lounge
An exclusive new sanctuary was introduced for all Suite Class guests on Celebrity Edge. And now, Celebrity Cruises are bringing The Retreat fleetwide. Every ship offers the most luxurious experiences within The Retreat Sundeck and The Retreat Lounge, both strikingly envisioned by Hoppen.
In imagining The Retreat Sundeck, she has created a chic enclave with the feel of a high-end resort, where you can unwind on plush loungers, sip cocktails and savour refreshing treats. At The Retreat Lounge, a warm and sophisticated atmosphere has been designed – perfect for enjoying your complimentary beverages, gourmet bites, live entertainment and more.
All Suite Class guests have access to Luminae, Celebrity Cruises private Suite Class restaurant featuring unique menus available nowhere else on the ship.
The Retreat Sundeck, The Retreat Lounge and Luminae are all complimentary and exclusive to every Suite Class guest. In addition to luxurious amenities such as personal butler service, Bulgari bath products, plush robes and priority check-in and disembarkation – to make your cruise aboard Celebrity as enjoyable as possible.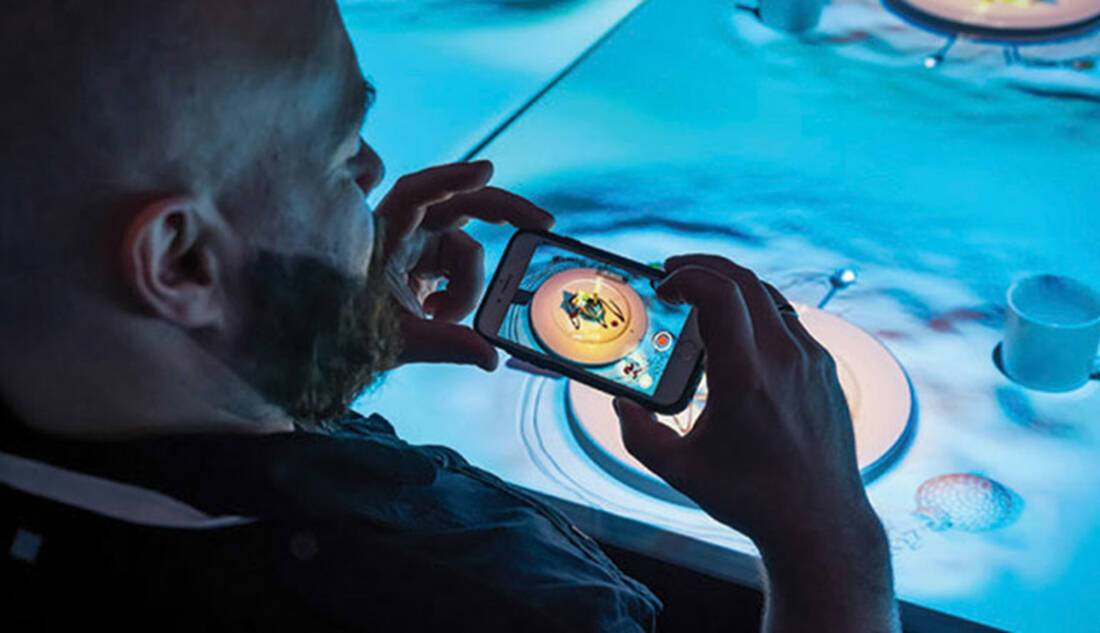 The Celebrity Revolution: Dining
Globally inspired culinary experiences
Celebrity Cruises are transforming all their main restaurants to perfectly prepare you for the mouth-watering journey ahead with globally inspired culinary experiences. The Oceanview Café is being changed into an open, airy, marketplace-inspired design and the virtual Le Petit Chef experience is being introduced fleetwide at Qsine.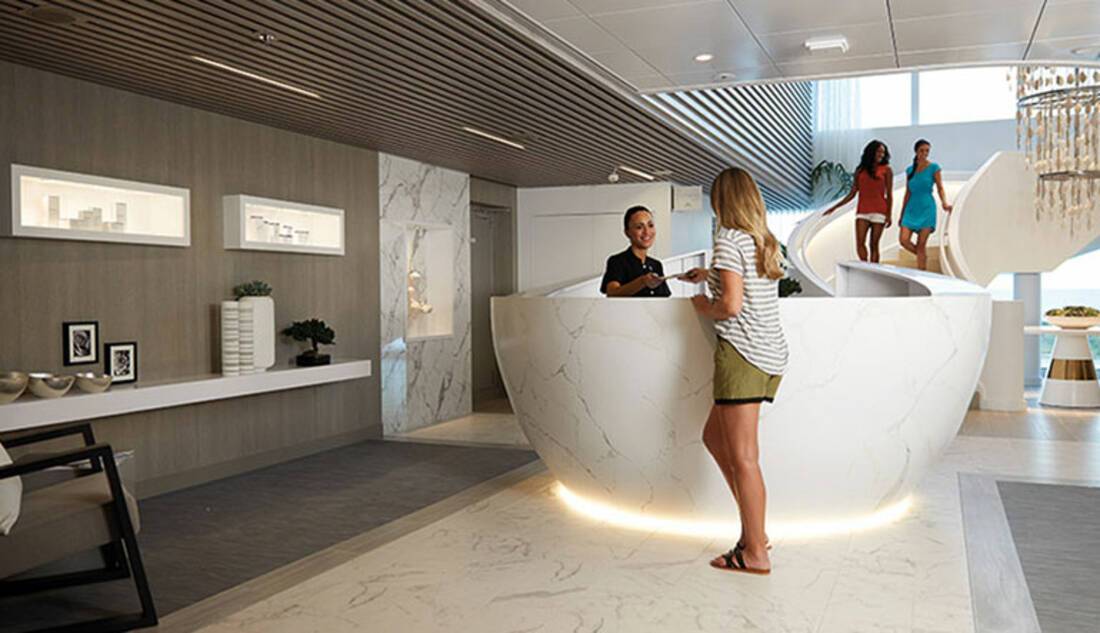 The Celebrity Revolution: Onboard venues
The Celebrity Revolution is reinventing spaces across the Celebrity Cruises fleet. Bars, lounges, retail venues and spas, are all being enhanced.
Bars
The Celebrity Revolution is bringing a fresh new look to the bars onboard the Celebrity Cruises fleet. Rendezvous Lounge is inviting day or night, whether you want to meet new friends over a drink or curl up in a corner with a good book. The Passport Bar is newly reimagined while Celebrity's popular Gastrobar concept is expanding with more than 40 craft beers, creative cocktails and delicious gourmet comfort food.
Shops
As part of The Celebrity Revolution, Celebrity Cruises are expanding their already incredible array of shops with new, high-end boutiques. Look out for brands such as Cartier, Shinola, John Hardy and Hublot.
Celebrity Revolution timeline
Wondering when you can experience the Revolution? Here are the ship completion dates:
Celebrity Millennium® - Completed
Celebrity Summit® - Completed
Celebrity Equinox℠ - Completed
Celebrity Silhouette® - Completed
Celebrity Constellation® - Coming Soon
Celebrity Infinity® - Coming Soon
Celebrity Eclipse® - Coming Soon
Celebrity Solstice® - Coming Soon
Celebrity Reflection® - Coming Soon