The brand-new Celebrity Edge from Celebrity Cruises has been designed to leave the future behind. Forget everything you thought you knew about cruising, as this revolutionary ship has been created to throw the rule book out the window! Your unique experience on board Edge will give you a new way to connect with the ocean, dine and unwind at sea, and deliver an unforgettable journey.
Discover our top 5 things you should know about the Celebrity Edge that makes it stand apart from everything else at sea.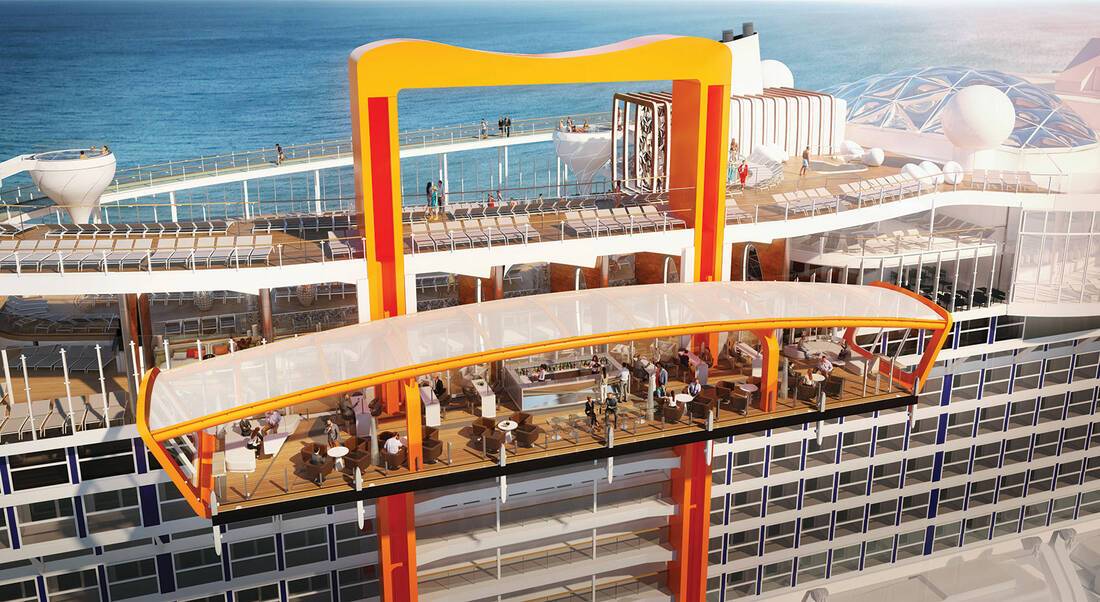 1. Magic Carpet
When it comes to extraordinary venues, Celebrity has the Edge. Edge's Magic Carpet is a highlight of its new design – the world's first cantilevered, floating platform. The size of a tennis court and reaching heights of 13 storeys, this venue can transform itself into new and exciting spaces depending on where it is positioned. With comfortable seating, a full bar and a live music performance area, who wouldn't want to soar over the open ocean while you dine, drink and relax?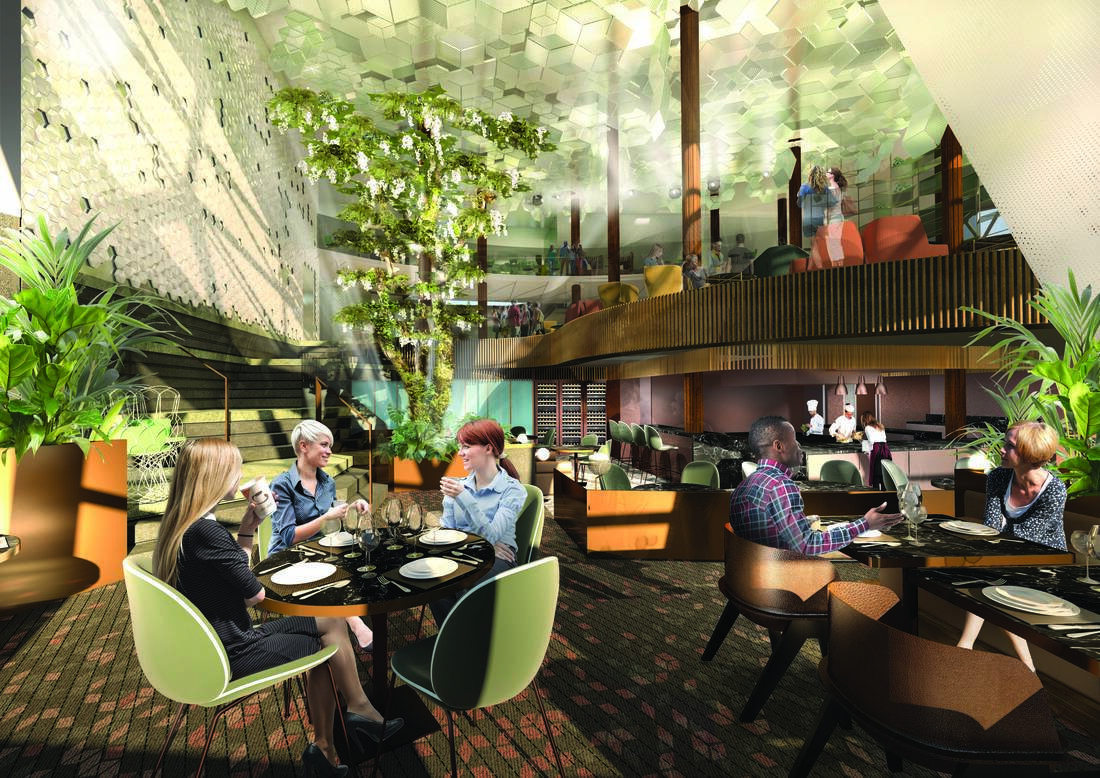 2. Eden
Eden is like no other dining experience at sea. Offering a unique, personal culinary journey, which awakens all your sense from start to finish. Mornings can be spent relaxing with a good book and fresh pastries, and afternoons allow the opportunity for you to get hands-on with a range of tasting classes and enrichment seminars to strengthen your culinary prowess. But by night, Eden really starts to come alive. Eve at Eden is a fusion of culinary exploration and nightlife, which will leave all your senses tingling…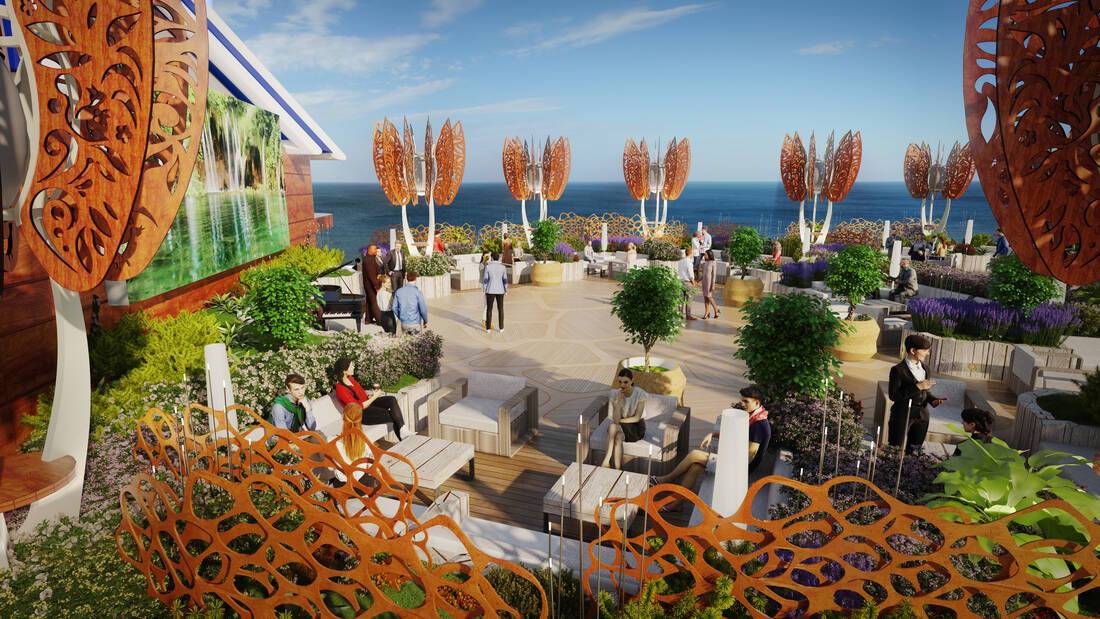 3. Rooftop Garden
The Rooftop Garden is another venue on Edge that transforms from day to night. Described as a living urban playscape, this area has been inspired by childhood playgrounds, and you'll find endless ways to enjoy the outdoors connection with the sea. Whether you catch a movie at A Taste of Film, dance the night away to a live band, or dine at the Rooftop Garden Grill, there is plenty for you to discover.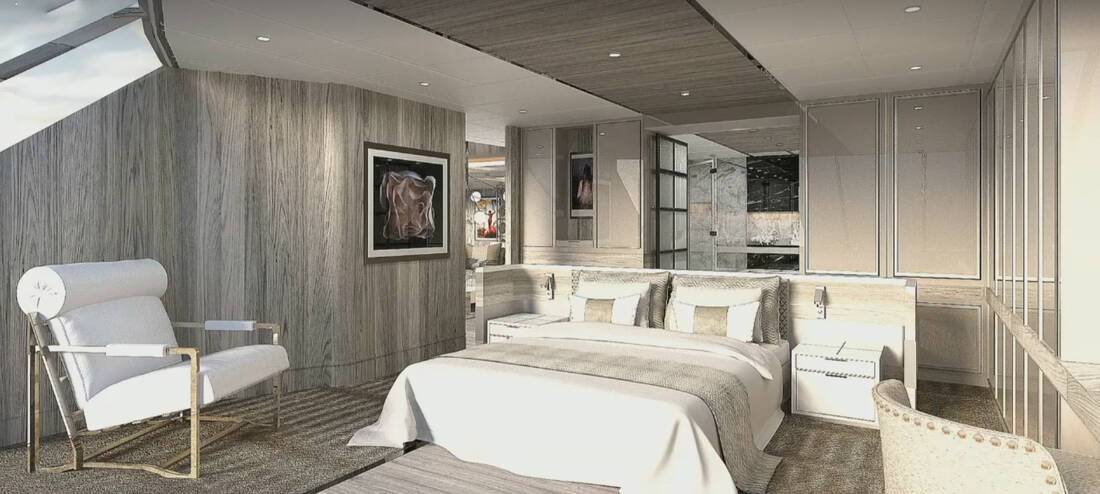 4. Accommodation
Collaborating with some of the world's biggest and best designers, it's no surprise that Celebrity Edge boasts exceptional accommodation. The new Edge Staterooms feature an Infinite Balcony – touch a button and your entire living space becomes the balcony, letting you walk right out to the waters' edge. There are two exciting new suite categories available; new Iconic Suites are luxurious and spacious, and the six 2-storey Edge Villas offer indoor and outdoor grandeur.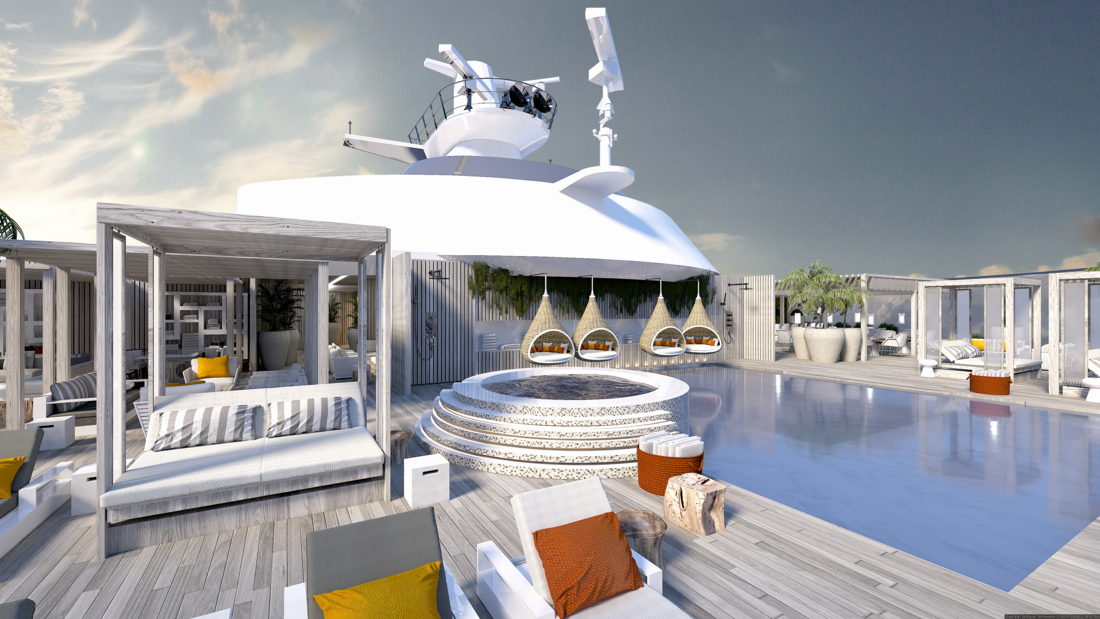 5. The Retreat
Exclusively for Suite guests, The Retreat is a luxury, private space comprising indoor and outdoor areas. The outdoor area is spacious and chic, styled with plush furniture, a full-size pool, hot tub, and a dedicated butler service. The Retreat Lounge is open 24/7 and perfect for those who wish to head for the shade. You can soak up the sunshine, or sit back and relax in The Retreat Lounge, the choice is yours.