★ Your Five Night Buenos Aires & Iguazú Falls Land Tour Highlights ★
Two Night Hotel Stay in Lima, Peru
Splashing colour and culture into the arid Peruvian landscape, Lima is a city bedecked with grand colonial splendour. The Basilica Cathedral of Lima watches over Plaza Mayor – listen out for the stomps of boots outside, as the pomp and ceremony of the Changing of the Guards draws crowds to the Government Palace. The Barranco district is Lima's artsy area, and you can walk from modern art galleries to see the local muse, the Bridge of Sighs. This wooden bridge is an artist's favourite, and one of the city's most romantic spots. Afterwards, sample some of Lima's cuisine, and the zingy flavours of spicy, lime-marinated fish ceviche – so revered in these parts, ceviche even has its own national day! Sipping a Pisco Sour is the perfect way to round off your visit to this engrossing, multilayered city.
---
Discover the Mighty Iguazú Falls
One of the most beautiful natural features of not only South America, but the world, the Iguazú Falls sit on the border of Argentina and Brazil and are surrounded by glorious flora and fauna.
Perhaps one of the world's most impressive waterfalls, Iguazú Falls spans almost three kilometres across the border of Argentina and Brazil. Made up of many cascades, the vast sprays of water contribute to lush vegetation and more than 2,000 types of vascular plants within the rainforest. Wildlife in the area includes tapirs, coati, giant anteaters, howler monkeys, ocelots, jaguars and caymans. Those travelling South America will not want to miss this spectacle: panoramic views of the falls can be witnessed from Brazil while those wanting to get a little closer can do so in Argentina – both of which can be experiences during this incredible holiday.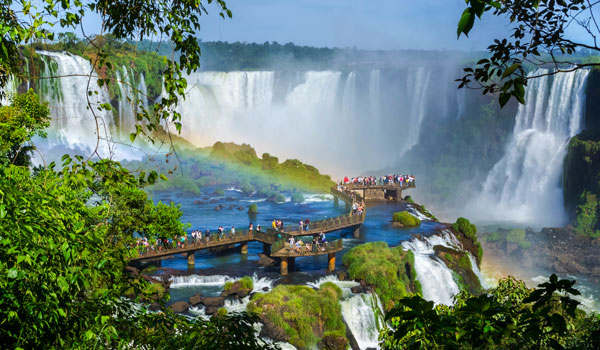 ---
Two Night Hotel Stay in Buenos Aires
An optional guided city tour can introduce you to Buenos Aires' top highlights including the glamorous neighborhoods of Recoleta and its most famous cemetery, Palermo, May Square, Casa Rosada (Pink House) and the Metropolitan Cathedral. Your visit would not be complete without the sights of the first settlements of the city of Buenos Aires: the neighborhood of San Telmo, residence to the porteño aristocracy until the end of the XIX century and where the renowned antiques market is held every Sunday; Caminito Street, in the colourful neighbourhood of La Boca.
During your stay, all guests can look forward to an included dinner and Tango show at Cafe de los Angelitos. This complete Tango show covers the history of Buenos Aires' most iconic music from the 1920s to the modern edge of composer Astor Piazzolla, with a cast of twenty dancers and a talented music quintet. To the melody of the piano, the violins and the bandoneón, a delicious three course dinner with wine is served.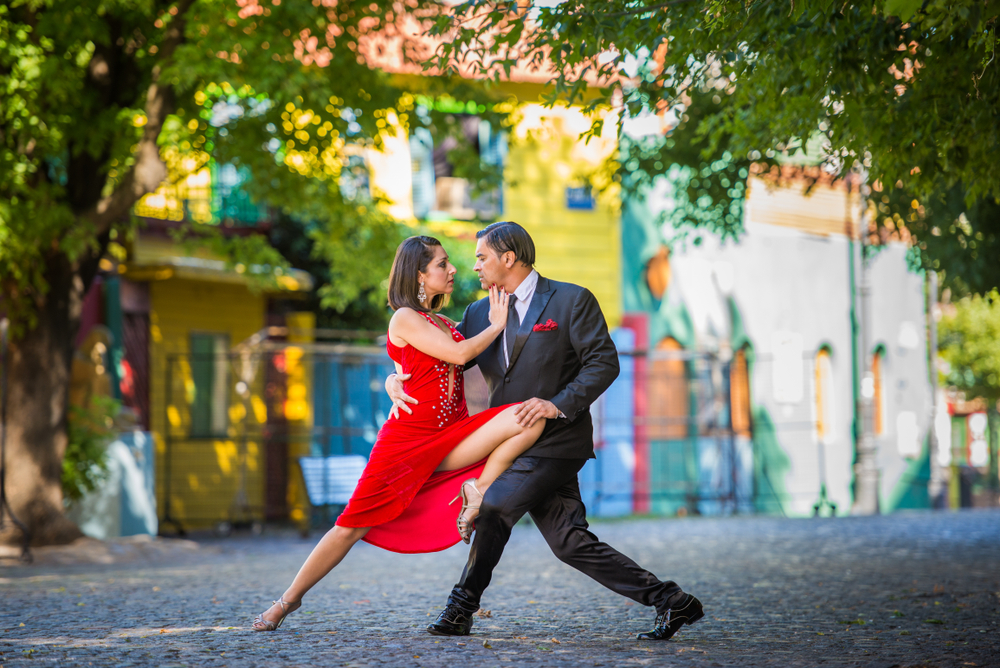 ---
Request a Callback
View cruise deals