With so many popular attractions around the world, it can be hard to know which will take your breath away. Is the Eiffel Tower in Paris as stunning as people say, and should everyone try and see the Sydney Opera House at least once?
Here at ROL Cruise, we compared a range of the most popular attractions around the globe to try and determine which is the "best". Comparing factors such as entry price, online reviews, Instagram hashtags and more, we have assessed which attractions performed the best in each category, as well as determining which attraction comes out on top.
So, next time you're booking one of our cruises from Southampton, make sure you take note of these amazing adventures you'll want to tick off your bucket list!
Contents:


Share This Image On Your Site
Methodology
We compared multiple sets of data including online reviews, opening hours, entry price, Instagram hashtag mentions and UNESCO Heritage status for the tourist attractions, scoring them within each category to determine which ranks best overall.
See the detailed results here.
What is the best tourist attraction in the world?
Machu Picchu
Niagara Falls
Christ the Redeemer
Golden Gate Bridge
Victoria Falls
Machu Picchu
Topping the list as the best tourist attraction in the world, Machu Picchu in Peru is a stunning location with rich historical and cultural importance.
Lucie from LaidBack Trip explained: "Machu Picchu is the main reason why every year, thousands of travellers from all over travel to South America. This dream-like Incan citadel high in the mountains, often shrouded in mist, can be easily considered as the best tourist attraction in the world. We visited Machu Pichu twice in only two weeks, and even the second time, we could not hide our excitement. Again, we wanted to be absorbed by the incredible views, again we wanted to hear stories about Inca people who built this mysterious city with their bare hands, and again we wanted to stand on the viewing platform in awe and wait for the morning mist to lift so we could see the world's wonder one more time. Hopefully, not the last time."
Niagara Falls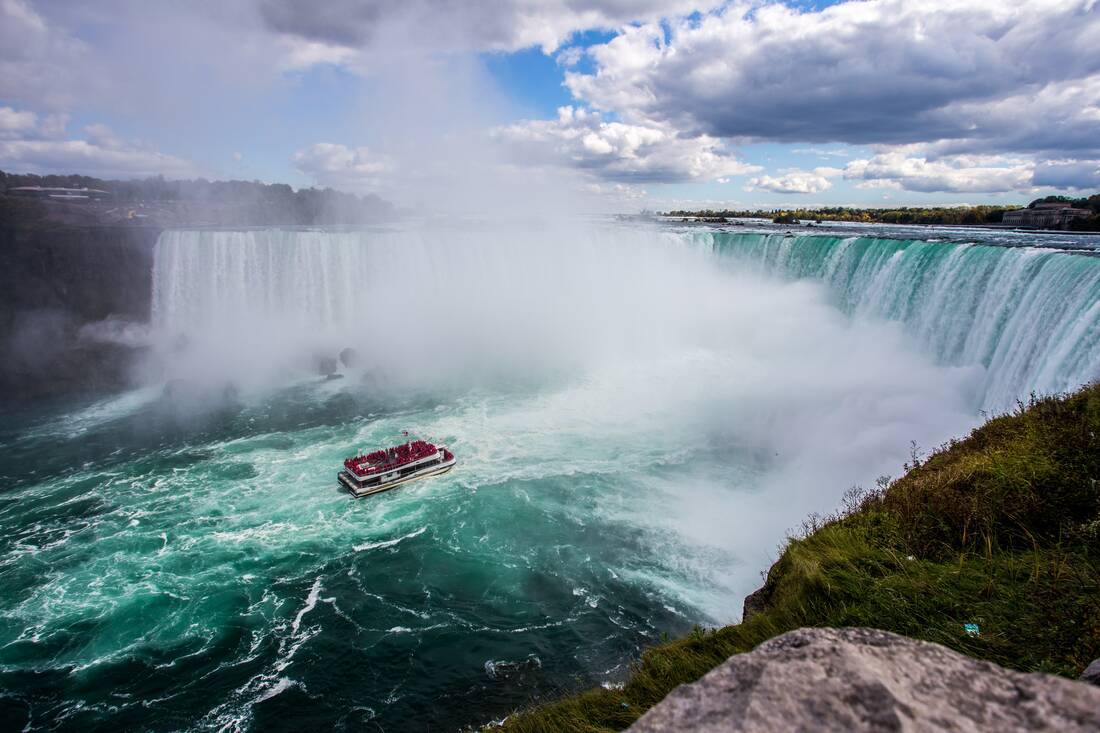 Niagara Falls came in a close second. This impressive landmark has to be seen to be believed and is highly unique as it lies on the USA-Canadian border, enticing travellers from both sides.
Natasha is a Canadian-born blogger and photographer from And Then I Met Yoko. She told us why she is constantly returning to Niagara Falls: "I love walking the parkway and seeing the power of the upper rapids. It's an incredible sensation to feel the vibrations from the might of the water rushing over the edge. For more adventurous days, I either hop on the Hornblower boat or walk behind the Falls. When I'm done, I escape the rush and head over to the charming town of Niagara-on-the-Lake. Once there, I can relax with some local wine and explore the surrounding vineyards and hiking trails."
Christ the Redeemer
Standing in pride of place towering over Rio De Janeiro, Christ the Redeemer is one of the first things you will see when arriving in this party city. A short hike from the city centre, it's easy to see why so many travellers love visiting this age-old statue, as it offers some of the most stunning views in South America. As well as that, it acts as one of the largest beacons for Christianity in the world and as such, many people pilgrimage here to reconnect to their faith.
Golden Gate Bridge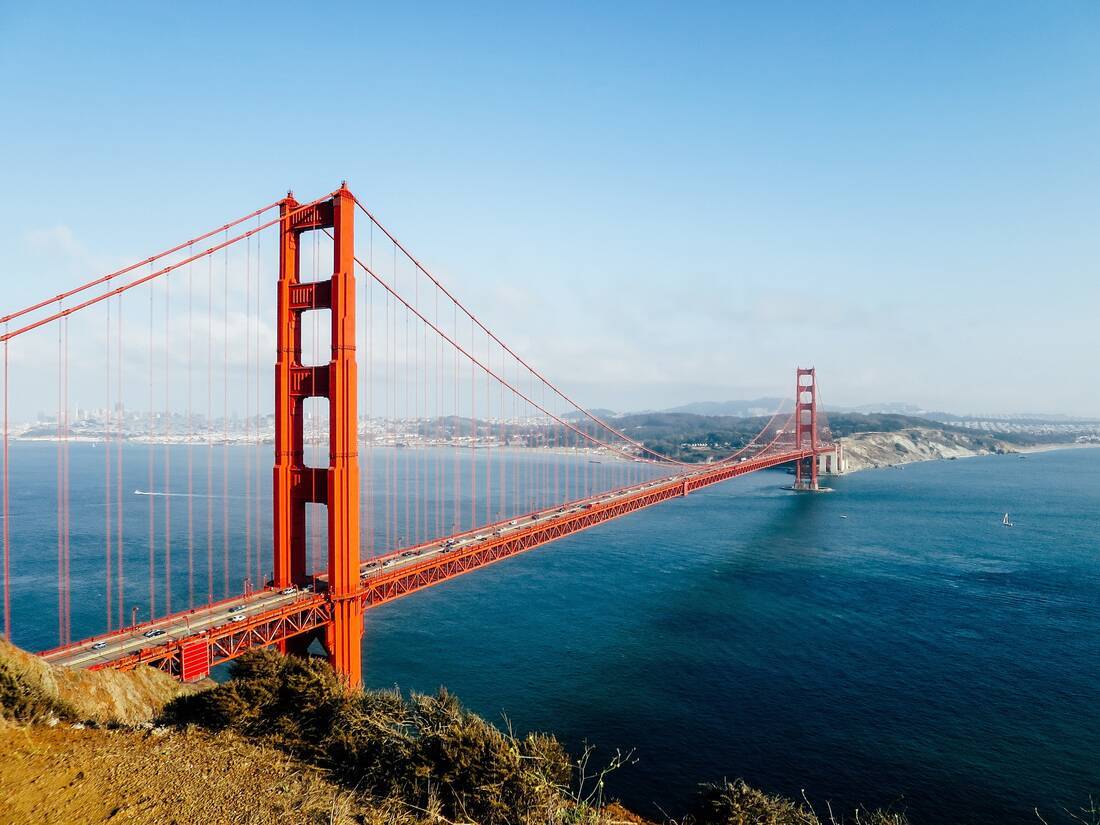 Sitting proud in fourth, the Golden Gate Bridge in San Francisco is an attraction that was never built to be an attraction. A marvel of engineering, the bridge may be a functional piece of design, but it's also an incredibly iconic landmark known the world over.
Jess from Part-Time Tourists told us why it is so special: "The Golden Gate Bridge is one of the most iconic landmarks in San Francisco. In fact, a lot of people will travel specifically to San Francisco just to see the bridge with their own two eyes. What makes the Golden Gate Bridge so interesting to visit is that you can have a very different experience depending on where you decide to sightsee. For example, you can visit Baker's Beach and get an up-close and personal encounter with the bridge from the sand and waves below. Or, you can route yourself to Slacker Hill and look down upon the iconic bridge from up above. If you're lucky enough to visit while the fog has settled in, you'll be awarded a unique view of red posts peeking out from underneath."
Victoria Falls
Thunderous Victoria Falls on the Zimbabwe River may have come in three below Niagara Falls, but thanks to its stunning location and the surrounding flora and fauna they made it into our top five.
Supporting its fifth-place ranking, Vanessa from Turnipseed Travel explains why it isn't to be missed: "Victoria Falls National Park is in no way overrated. This spectacular UNESCO World Heritage site is every bit as awe-inspiring as you'd imagine. In the rainy season, the roar of the water is deafening, and the resulting spray will soak you through and through! But even during the dry season (when I visited), the power of the water was overwhelming. But what I wasn't expecting was how much I loved the little things around the park. Things like a jaunty warthog, happily munching on grass, oblivious to me standing just a few feet away. Or the textile artist working on the grounds, deftly weaving a basket as he chatted to me about his craft. And the café barista, telling me about where in Zimbabwe they harvested the coffee beans as she expertly constructed a cappuccino. And that, in a nutshell, is Victoria Falls. So breathtakingly gorgeous it almost doesn't seem real, yet utterly down to earth, friendly and relaxed, making you feel instantly at home. You could easily spend a relaxing week here but if you can only visit fleetingly, do it. It's too good to miss."
What is the worst tourist attraction?
Robben Island Museum
London Eye
Pyramids of Giza
Savior on the Spilled Blood
Acropolis of Athens
Even the attractions that came in at the bottom of this list are well worth a visit. We examined 25 of the most popular tourist attractions around the world, and although on paper these may not have fared as well as others, in actuality, they offer unmatchable experiences that you'll always hold close.
Robben Island Museum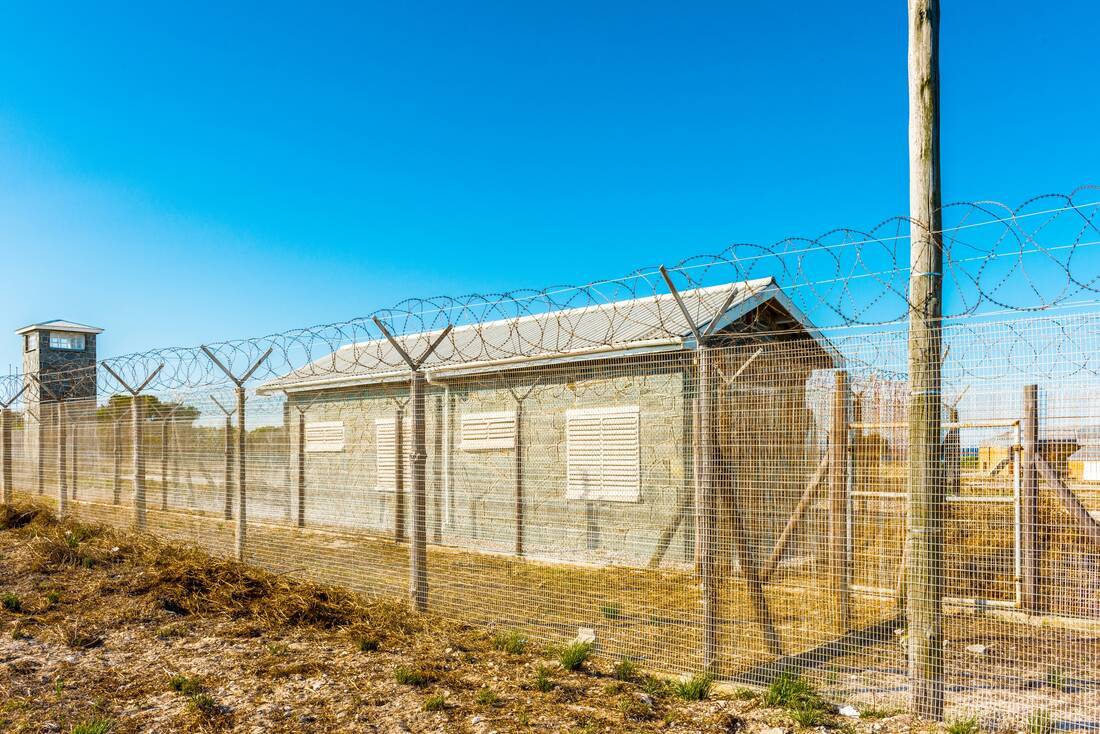 Situated just south of Cape Town, Robben Island is most famous for its history as an apartheid prison which held Nelson Mandela. South Africa's politically turbulent history is fascinating, and taking the boat ride out to Robben Island is the best way to learn more about it.
Gary from Everything Everywhere explained that "Robben Island is one of the must-see destinations when visiting Cape Town. Listed as a UNESCO World Heritage Site in 1999, it is the best place to learn and understand the Apartheid Era in South Africa. The island was a prison which held many political prisoners who fought against apartheid. The tour guides on the island are all former prisoners who experienced time behind bars and can tell the story of the island first-hand."
Sofie from Wonderful Wanderings told us what drew her to Robben Island and what the visit entailed: "We couldn't visit Cape Town without visiting Robben Island. It's such a historically important place and so while we're not fans of guided tours, we signed up for this one as there's no way to visit Robben Island entirely on your own. After the boat trip to the island, we were led onto the bus that would take us around the island for the first part of our tour. After that, we were handed over to a guide who took us inside some of the buildings."
For Claire from Stoked to Travel, the highlight of her visit was the incredible tour guides: "Our guide blew us away with his knowledge, insight and complete dedication in sharing a balanced overview of time on Robben Island. He was one of the best guides I have ever come across. From learning about the struggle for Mandela and many of the other prisoners held there to seeing their living conditions and what life was like at the prison."
London Eye
London's monumental viewing wheel next to the River Thames offers an entirely amazing, ever-changing view of the cityscape that you cannot achieve anywhere else.
Alyson, a London-based travel blogger at World Travel Family, spoke to us about the Eye: "I'm a Londoner at heart and my kids were born in London. I've been on the London Eye several times and would go again in a heartbeat. I think the appeal is in seeing London laid out before you. Those of us who live and work in London already know how seemingly small it is and that walking is often quicker than catching the tube, but to see our immensely historic city from all the way up there is magic. To see the river, the Houses of Parliament, Buckingham Palace, St James's Park, every major attraction, looking like a toy-town is pretty special. It's my favourite city in the world and this, for my money, is the best way to see it."
Pyramids of Giza
Passport and Plates blogger, Sally, told us about her experience visiting the Pyramids: "Visiting the Pyramids of Giza is pretty much on everyone's bucket list. I still remember being 8 years old and excitedly learning all about pharaohs and mummies and thinking how cool it would be to see them for myself one day. So, when I finally visited my extended family in Egypt for the first time when I was 14, the Pyramids were my number one priority.
"Visiting the Pyramids is simultaneously breathtaking and painstaking. It's truly amazing to see them in real life, but most visits are unfortunately tainted by some of the pesky vendors who work there. Don't let that deter you from visiting – instead, book a guide to help you navigate one of the Ancient Wonders of the World (which truly lives up to the accolade). There's nothing like seeing a magnificent piece of history in real life."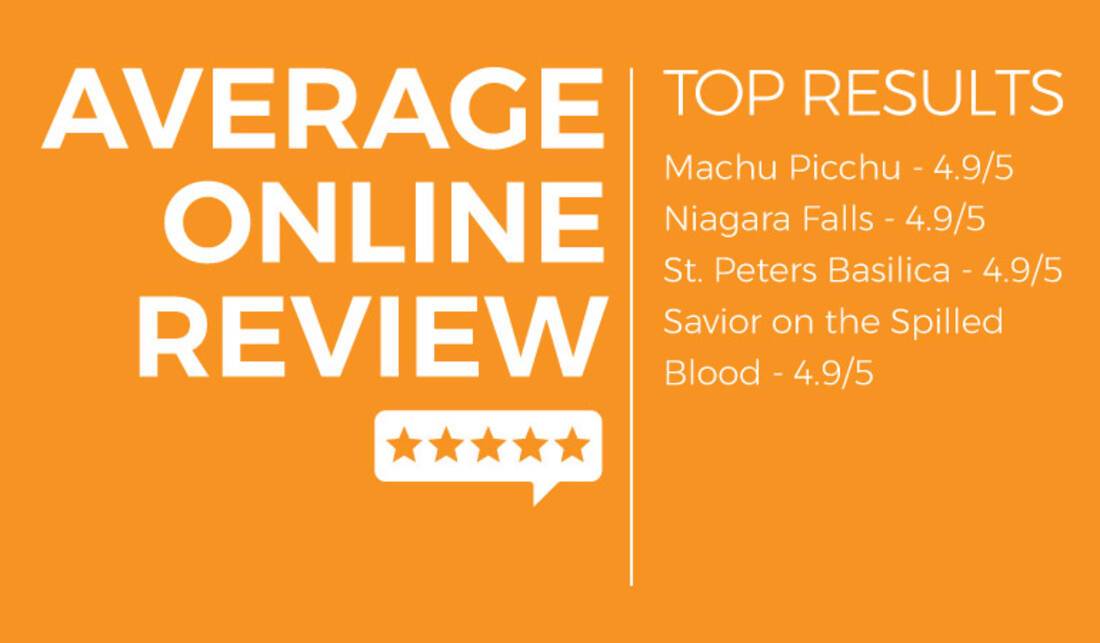 Which tourist attraction has the best online reviews?
Joint 1st place:
St Peter's Basilica
Savior on the Spilled Blood
Machu Picchu
Niagara Falls
Reading about other people's first-hand experiences is great for knowing what to expect when visiting a tourist attraction. For some, they live up to expectations but for others, they can fall short. Four attractions in our list achieved the same near-perfect rating across Google Reviews and TripAdvisor and are sure to offer an experience like no other.
St Peter's Basilica
One of the attractions in first place was St Peter's Basilica in the Holy See (Vatican City) in Rome. The home of the Pope, the Catholic Church and the Sistine Chapel, St Peter's Basilica is a wonderful and fulfilling attraction for every kind of traveller.
Donna from What the Red Head Said told us: "St Peter's Basilica is a must-see for anyone travelling to Rome. The iconic church is the largest church building in the world and it's free to enter. Within the church, you can see the crypts on the lower levels, have an audio guide of the whole building and even climb to the top of St Peter's Dome - a sight that you can see throughout Rome and the Vatican City. Climbing the dome incurs an extra charge but it's well worth it for the best views in the whole of Rome."
Savior on the Spilled Blood

Equalling the top spot with an average online review of 4.9/5 is Savior on the Spilled Blood. This uniquely named church in St Petersburg, Russia is famed for its extravagant and eccentric architecture.
Travel blogger It's All Bee visited the church in 2018, describing it as "intricately detailed both inside and outside, a beautiful sight to behold".
Bee goes on to explain: "As beautiful as the Church of the Savior on the Spilled Blood is, there are no baptisms, funeral services, weddings, or other traditional church services held in the Church on the Blood as this was not in Alexander III's plans. It was built as a memorial to his father. However, weekly requiems (for Alexander II) and sermon readings attracted large numbers of worshippers."
Machu Picchu
Topping the Average Online Review category as well as our whole study is Machu Picchu. Despite its isolation, most who travel here would recommend a visit here to everyone they come across, and for good reason.
Mary from A Mary Road explained: "Hiking and exploring Machu Picchu is definitely on the most unforgettable experience of my life travelling full-time. I've been on the road for almost six years and I've never been to a place that took my breath away, blown my mind for its history, while feeling that I'm dreaming. Incredible is an understatement of the view from the peak of Machu Picchu Montana (Machu Picchu Mountain). The history of how the citadel have survived all these years and how the Peruvians managed to keep this magnificent place standing is impressive. It's a place that I will recommend to anyone to visit while it's possible."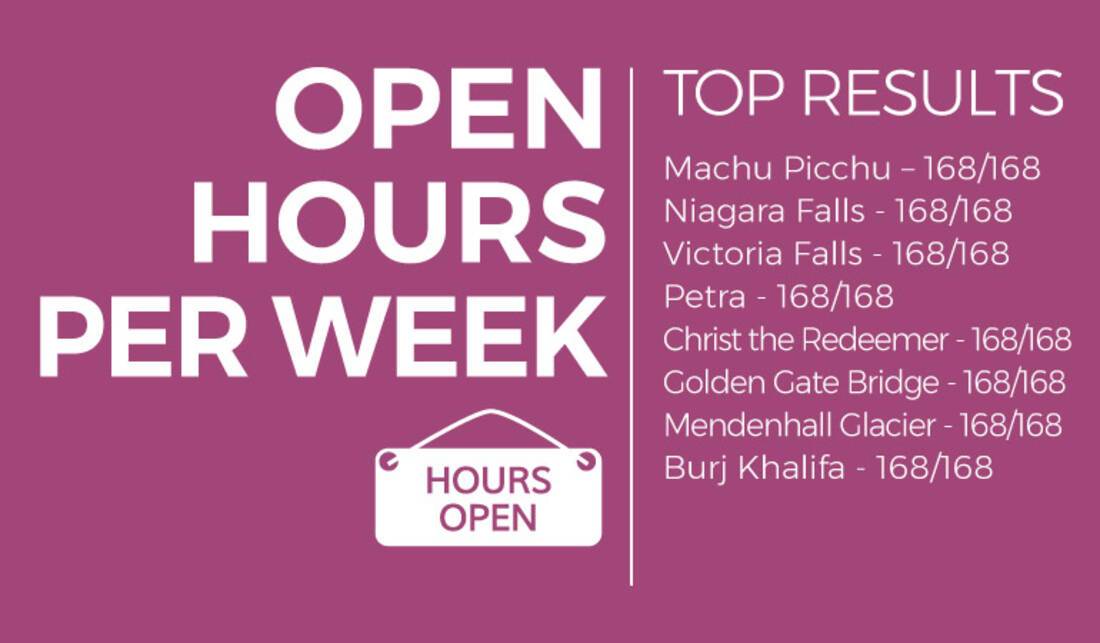 Which tourist attraction is open the most?
Joint 1st place:
Burj Khalifa
Mendenhall Glacier
Golden Gate Bridge
Christ the Redeemer
Petra
Victoria Falls
Niagara Falls
Machu Picchu
What good is a world-renowned attraction if it's not open when you want to visit it? We determined that flexible and extensive opening hours were an important factor when rating tourist attractions.
We found that natural and architectural attractions performed best in this category due to the fact they aren't ticketed and therefore do not have enforced opening hours.
Mendenhall Glacier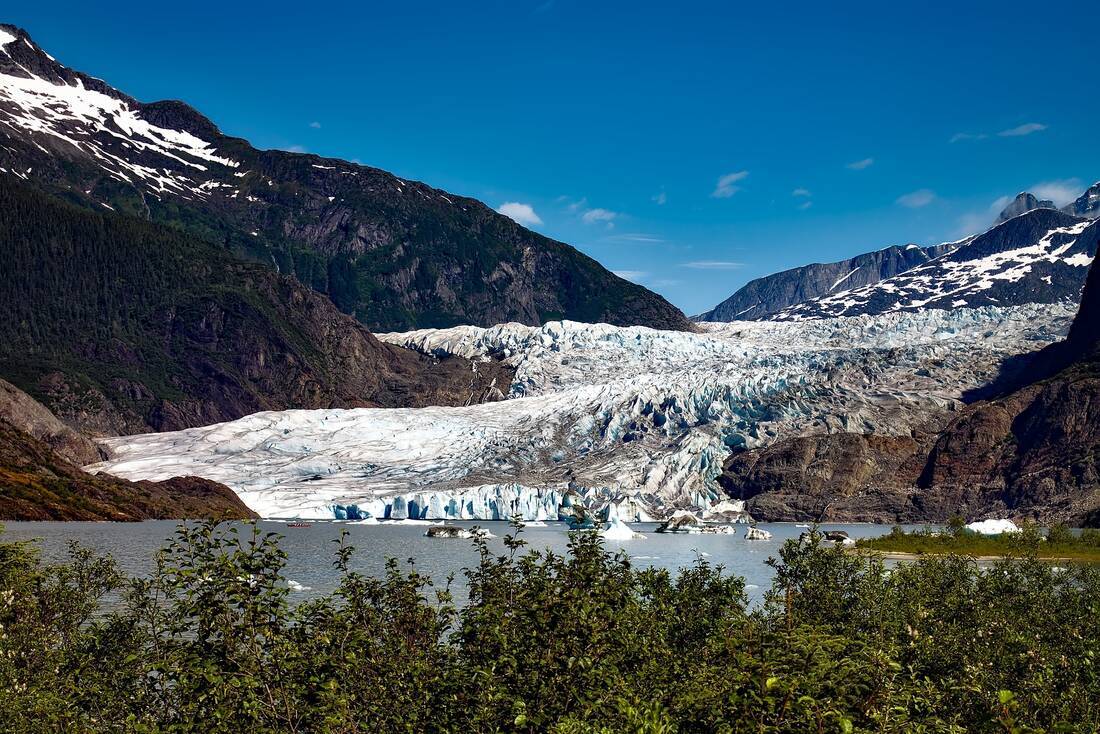 A visit to Alaska isn't complete without a visit to the state's most stunning natural icefield, Mendenhall Glacier. Located 12 miles away from Juneau, this elegant glacier is sure to delight, even from afar.
Rhonda, co-blogger at Travel? Yes Please! recounts the first time she and her husband saw the glacier: "We caught our first glimpse from the highway, not long after leaving Juneau, and it made my eyes widen in excitement!"
Rhonda describes how beautiful this incredible sheet of ice is up close: "The icy blue colour really stands out amidst the interesting formations and layers of ice built up over the years. Glacial ice appears blue when it has become very dense, forcing out the tiny air pockets between crystals. The ice absorbs all visible colours of the light spectrum except blue, which it reflects."
Golden Gate Bridge
An icon of North America, the Golden Gate Bridge is constantly in use by around 112,000 vehicles a day and thus is not only a popular attraction but functional piece of engineering.
Nikki from Tripping with my BFF told us: "The bridge was constructed in the 1920s and is filled with history, achievement and will take your breath away from every viewpoint. It's safe to say this bridge doesn't have any bad angles! There are so many great viewpoints but there's nothing like seeing the Golden Gate Bridge up close and personal. It's only a mile long and you can experience being on the bridge by driving, walking or even biking across it."
Niagara Falls
With no on/off tap for Niagara Falls, this attraction is available to see 24/7. Although, there have been a handful of occasions in history where the Falls have frozen over completely and come to a halt. But if anything, that's even more of a draw for travellers due to its rarity!
Annick from The Common Traveler told us: "Travelers from all over the world will find themselves at this wonder of nature straddling the US-Canadian border. Regardless of which side you visit, you must take a ride on one of the boats that take visitors right up to the base of the three waterfalls. The noise is deafening, and you won't believe how wet you get! Adventurers may want to zip line, ride the white-water, or even stand over the precipices. The best part? No matter what your age or ability level, you'll have a great time at Niagara Falls."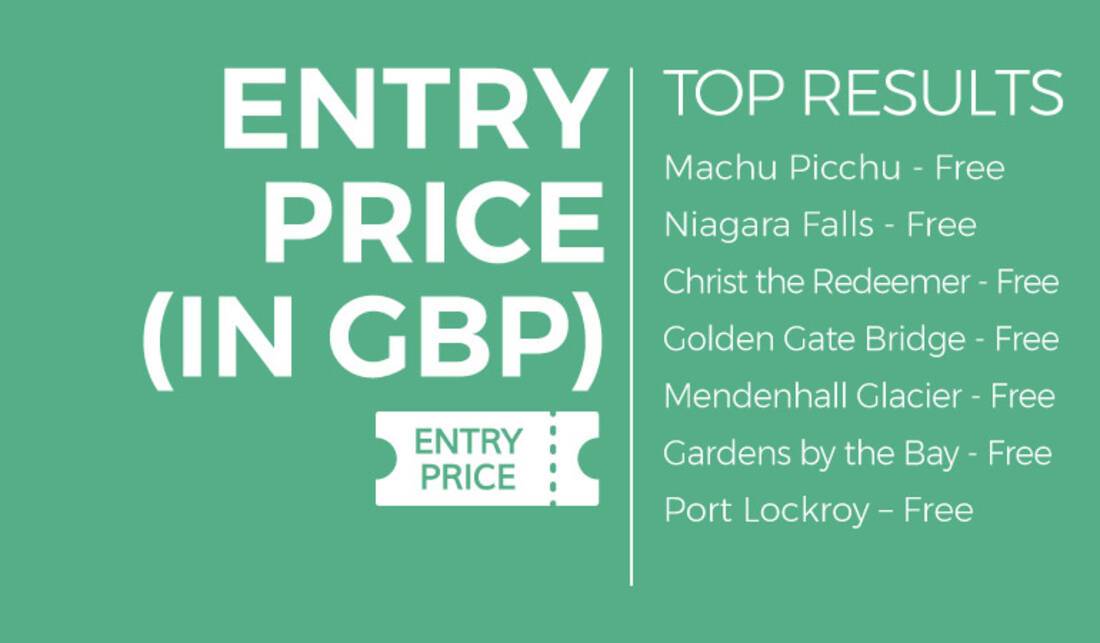 Which tourist attraction is the cheapest?
Joint 1st place:
Gardens by the Bay
Christ the Redeemer
Golden Gate Bridge
Mendenhall Glacier
Port Lockroy Post Office
Machu Picchu
Niagara Falls
When you're travelling the world on a budget, visiting a tourist attraction with a low or even free entry is certainly more favourable. Out of our 25 attractions, the ones with no entry price scored the best in this category.
Gardens by the Bay
The amazing Gardens by the Bay in Singapore brings the city to life with nature and offers visitors amazing places to unwind, learn and explore. Although certain sections of the park are ticketed, the majority of it is free to enjoy year-round.
We spoke to Madhu On The Go, who recalled: "Walking through the misty clouds in a futuristic vertical garden that encompasses an enormous variety of tropical plants will surely amaze you. One of my favourite destinations in Singapore, Gardens by the Bay is an iconic landmark that one should not miss visiting.
"Spread over a huge area, Gardens by the Bay provides fresh breathing space and natural environments in the middle of the busy city centre. The best part is that except for the Cloud Forest and Flower Dome, most of the area in the Garden by the Bay can be explored for free."
We spoke to Jenny from Eat Wander Explore who told us about her experience in Cloud Forest and Flower Dome: "We've been to a lot of gardens around the world, and Gardens by the Bay blew us away with how amazing it was. Cloud Forest features the world's tallest indoor waterfall (90 feet). Ride an elevator to the top then take the Treetop Walk back down while passing all sorts of amazing plants and extraordinary views."
Port Lockroy Post Office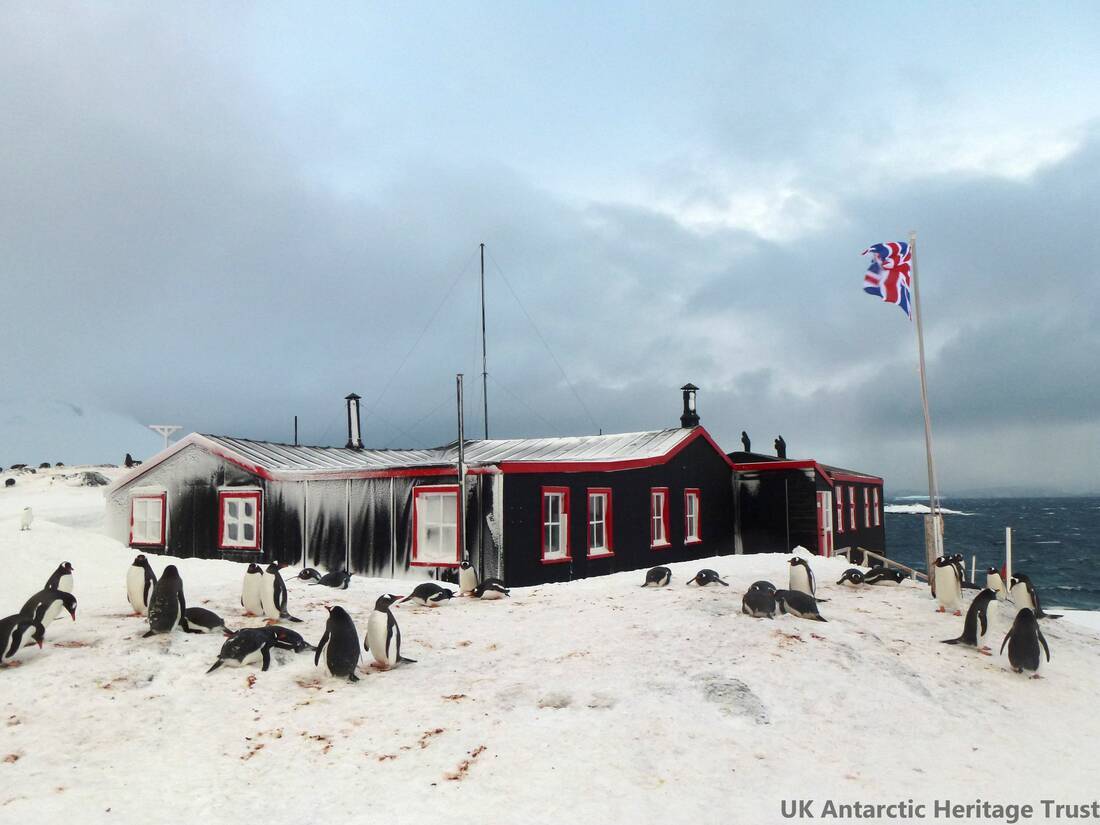 Image credit: UK Heritage Trust
Situated in Antarctica, Port Lockroy is the base point for most travellers journeying to the seventh continent from the Western side. The harbour itself, as well as the post office and gift shop, is free to visit. However, it can only be accessed by an Antarctic cruise.
Camila Nichol, the CEO of the UK Antarctic Heritage Trust, spoke to us about this amazing location: "What we do, no one else in the world does. Looking after Historic Sites and Monuments in Antarctica, full of artefacts and objects that tell the story of early science bases in Antarctica is a great privilege. The research carried out here from the 1940s onwards has played a crucial role in informing our knowledge of climate change, geology and even medicine.
"Today, we actively manage the physical heritage of human endeavour in Antarctica through a sustainable conservation programme and use the stories they hold to inspire people to discover, enjoy and respect our Antarctic history. Part of that active management has been the restoration of Port Lockroy to its former glory, creating a living museum, which is open to visitors (weather permitting!) on the Antarctic Peninsula during the Austral summer (November to early March). Each year we continue to send a team to Port Lockroy to man and maintain the base, welcome visitors, monitor the penguin colony and of course, open up and run the well-loved Post Office!"
Golden Gate Bridge
Although it's free to walk across, the Golden Gate Bridge is tolled one way for cars. So, if you are wanting to drive across it for free, you'll want to make sure you're driving out of the city. All other ways of crossing the bridge are completely free, or you can visit Golden Gate Park for a stunning vista.
Mayuri from To Some Place New told us: "Golden Gate Bridge is the crowning glory of San Francisco. A man-made engineering marvel, visiting this bridge was on my bucket list. One fine spring morning, we drove and crossed the good old red bridge and then got down to walk across it, whilst enjoying stunning views of the city.
"After soaking in all the panoramic views, we spent some time at the Golden Gate Park, enjoying a drink and admiring the bridge from afar."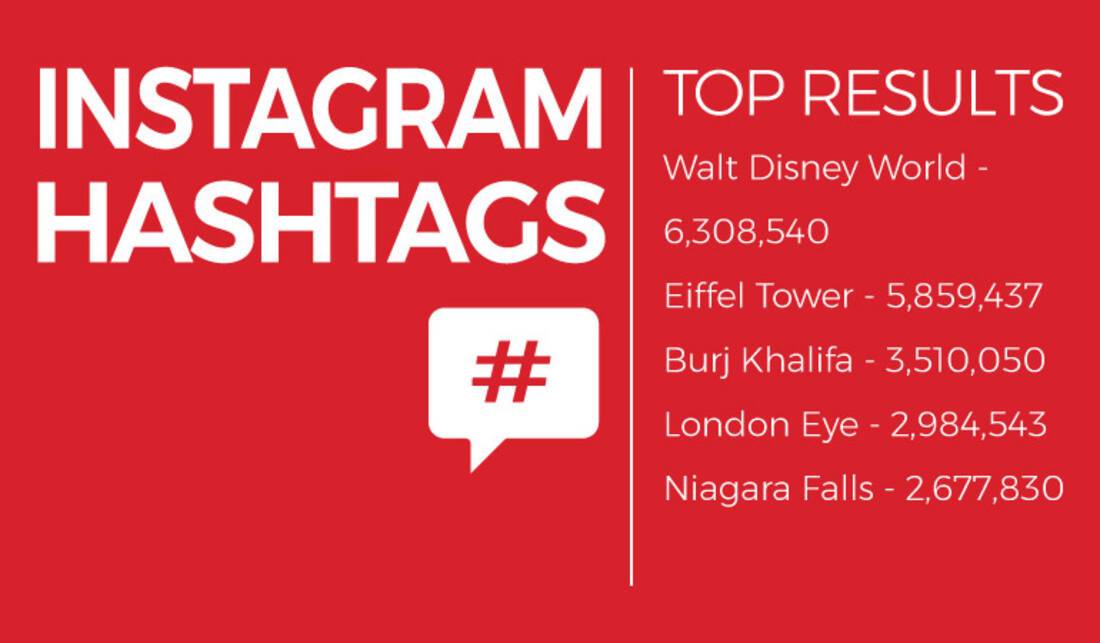 Which tourist attraction has the most Instagram hashtag mentions?
Walt Disney World Magic Kingdom
Eiffel Tower
Burj Khalifa
London Eye
Niagara Falls
Seeing an attraction on social media is the new word-of-mouth and as such, we wanted to examine how many Instagram mentions each location had received. The top five are all located in some of the most visited cities around the world apart from Walt Disney World, who took the top spot with well over 6 million mentions.
Walt Disney World
Located in Orlando, Florida, Walt Disney World Resort is a popular family attraction for people from all over the world - 52 million per year in fact! With stunning displays and attractions around every corner and the chance to meet your favourite Disney characters, it comes as no surprise that Walt Disney World had the highest number of Instagram hashtags.
Known as "The happiest place on earth", we can see why people want to share snaps of their memories in this fun-filled place. Jane from Jane's World is a passionate Walt Disney World visitor, and blogs about everything to do with the park. In an interview, she explains: "I have wonderfully happy memories of staying in the Fairway Villas, eating breakfast a la Disney onboard the Empress Lily in the Disney Village, enjoying the Top of the World Show at Disney's Contemporary Resort and just being in my happy place with the ones I love."
Eiffel Tower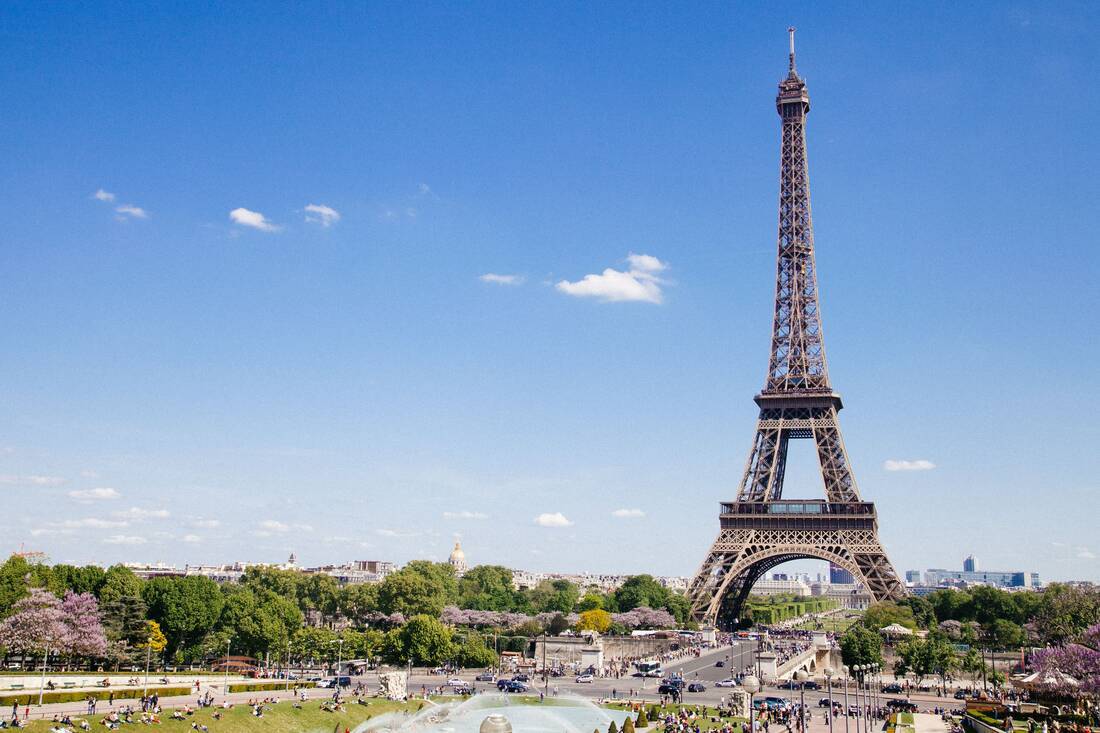 One of the most well-known monuments around the world, it's no surprise that this stunning tower, knotted with wrought-iron lattices, came second in this category. Whether you want to take in the sights atop of the tower or snap some photos down on the ground, one thing is for sure: the Eiffel Tower is always photo-ready.
"The Eiffel Tower is a 1,063 foot tall (324 m) wrought iron lattice tower in Paris, France." Independent Travel Cats bloggers Laurence and Jessica explain in their Eiffel Tower guide. "It's both a marvel of 19th-century engineering and a symbol of the city. A popular nickname for the tower is 'La Dame de Fer' or 'The Iron Lady'.
"It is Paris' most famous and most visited tourist attraction. Every day thousands of visitors flock to the tower to enjoy the marvellous views from the top and the evening light shows."
London Eye
Located in London, one of the most popular travel cities in the world, the London Eye's unique perspective on the city below is something we aren't surprised people want to capture and share. As well as that, just the silhouette of the Eye is something to post for those who haven't been on it!
Cath from Passport and Adventures told us: "Visiting the London Eye is one of my favourite things to do in London. Whether it's with my sisters on a girls' weekend away or with my husband and son, it's a great attraction to visit. It's also one of the best ways to get a Bird's Eye view of the city. It's quite fun seeing what you can spot from high up such as St Paul's Cathedral and Buckingham Palace. I always try to see if I can spot the royal flag flying to indicate that the Queen is at home. I do advise getting Fast Track tickets to beat the queues, especially during busy school holidays. You won't be disappointed!"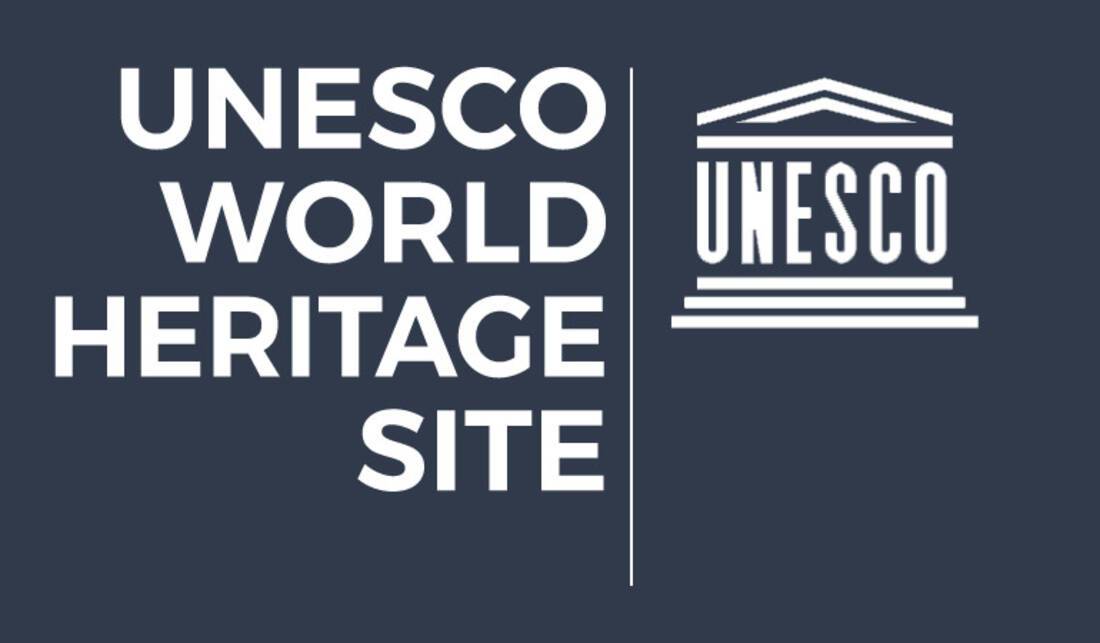 Which tourist attractions are UNESCO Heritage Sites?
Acropolis of Athens
Robben Island Museum
Petra
Pyramids of Giza
Christ the Redeemer
St Peter's Basilica
La Sagrada Familia
Victoria Falls
Great Wall of China
Sydney Opera House
Taj Mahal
Angkor Wat
Machu Picchu
Colosseum
Statue of Liberty
Eiffel Tower
UNESCO has been granting landmarks around the world a 'World Heritage Site' status since 1978 and with an impressive 1,121 sites on the list. It was designed to highlight landmarks of cultural, historical, scientific or other forms of significance, and is generally a good indication to the quality and importance of a tourist attraction.
Acropolis of Athens
Situated pride of place atop a hill in Athens, the Acropolis is thought to date back to around 450 BC. UNESCO describes the Acropolis and its monuments as "universal symbols of the classical spirit and civilization" that form the "greatest architectural and artistic complex bequeathed by Greek Antiquity to the world."
Travel with Mansoureh blogger Mansoureh told us: "The Acropolis is one of the most amazing historical attractions in the world. The monuments are not only important for Greeks, but they are significant parts of our global civilisation history.
"The location of the Acropolis at the top of a hill in Athens makes the monuments more visible and pretty unique in the eyes of tourists. It doesn't matter where you are in Athens, you will always be able to find and see the Acropolis."
Taj Mahal
A stunning declaration of love that is now a global icon, the Taj Mahal was accredited UNESCO status in 1983 for being "the jewel of Muslim art in India and one of the universally admired masterpieces of the world's heritage."
Ellie from The Wandering Quinn told us: "The Taj Mahal is a true Wonder of the World although most people find it hard to explain why a building can be and is so magical. Maybe it's the romantic history, maybe it's the incredible architecture, maybe it's the fact that India is always so busy and loud but when you're in front of the Taj Mahal, even with hundreds of people around you, it feels calm and serene. Either way, it's a sight to see for yourself."
Great Wall of China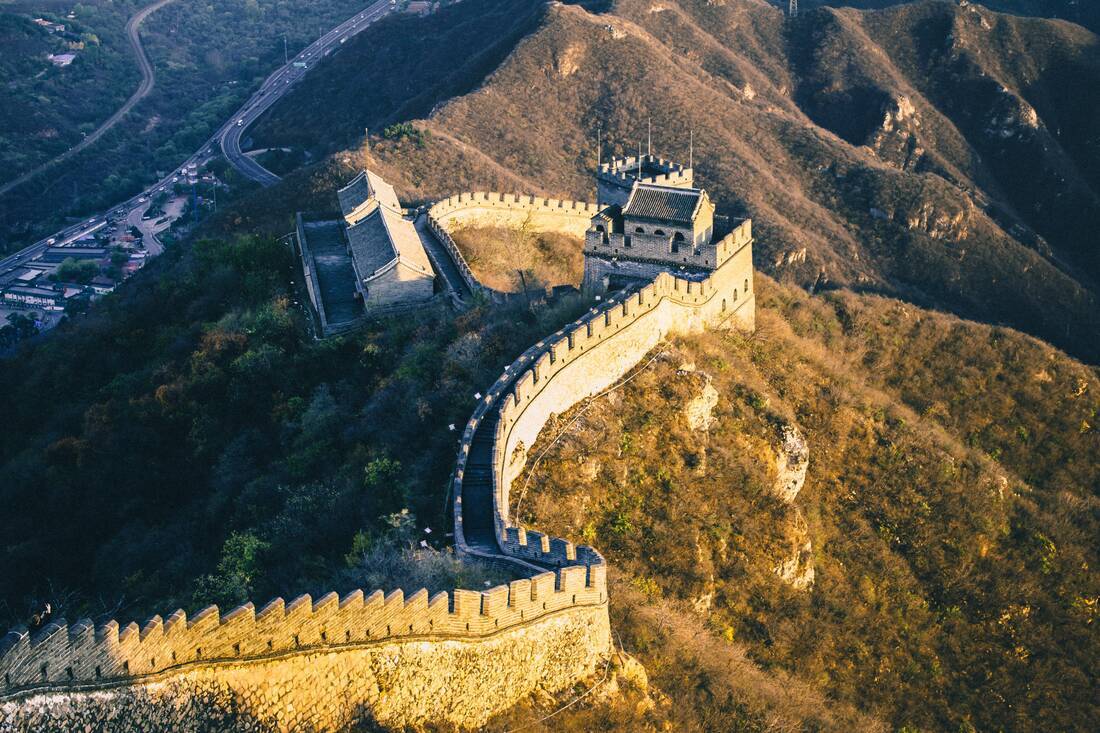 First constructed around 200 BC with the final works finishing around the Ming Dynasty in the 14th century, The Great Wall of China is undoubtedly the most famous fortification in the world, as Ben from Horizon Unknown remarks: "When you think of travel in China, it's hard to not immediately imagine the Great Wall. With its total length being over half the length of the earth's equator (21,196 km), it's humanities longest construction.
"Many sections make up the Great Wall of China, with Bandaling being the most visited. At the other end of the spectrum, there are forgotten, crumbling, 'wild' sections to explore. Jinshanling is the section I visited, and while easy to get to from Beijing, quiet sections of ancient stone were easy to find."
André & João from Two By The World told us: "Visiting the Great Wall of China is a once-in-a-lifetime experience that we think everyone should have. As we entered the Great Wall and took in the view, we heard someone say, 'this view alone is worth a million dollars', and for us, she was right. We visited at Mutianyu, which is also near Beijing, to visit the Great Wall and had an amazing experience there. Don't miss the toboggan ride on the way down – it's really fun!"
Colosseum
Although not a UNESCO site in its own right, the Colosseum is part of the Historic Centre of Rome site. This area of the city is filled with historic gems like the Colosseum and dates back to the early Roman Empire.
Born in Rome, Marta from Mama Loves Rome told us why it means so much to her: "The Colosseum is my favourite attraction in Rome and one I never tire of visiting. Every time I see it, I marvel at its rows of symmetrical arches towering above me and I love how, on a sunny day, they become timeless frames to Rome's blue sky.
"My favourite way to visit is with a guided tour that includes the top tier (I recommend getting a reserved entrance ticket to avoid long lines). The view from there is incredible and unique in the city."
Stories by Soumya blogger Soumya explained that: "Visiting the Colosseum was a visual and intellectual treat for me. I was awestruck by the size and scale of the monument. I was intrigued by the cleverly designed underground chambers. I was saddened at the thought of thousands that lost their lives here. And I was smitten by the sweeping views from the belvedere.
"The Colosseum inspired a number of feelings in me. It was a deep dive into ancient Roman history. At the same time, it was a soft tug at my heart. And that is why it is one of my favourite travel destinations in the world."
Angkor Wat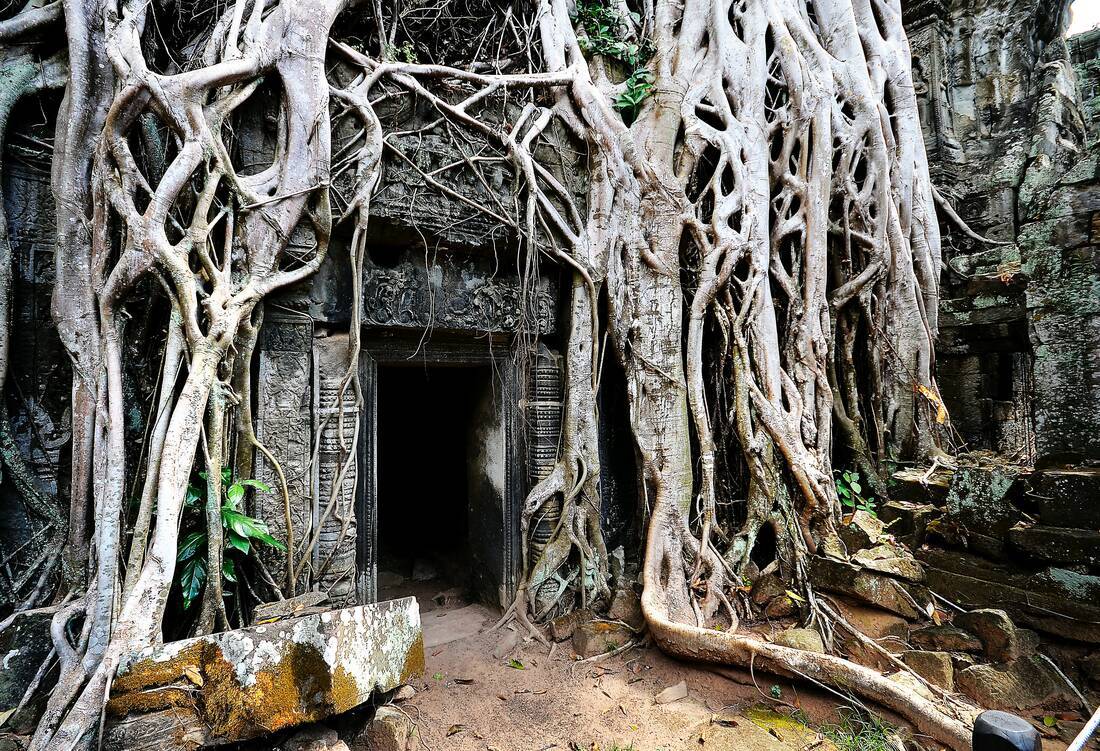 Historic Angkor Wat sits within myriad serene temples in Cambodia. UNESCO describes the area of Angkor as "one of the most important archaeological sites in Southeast Asia."
Michaela from Backpacking People told us about her visit: "It is a truly unique experience to walk amongst the old ruins of Angkor - most temples here were built in the 12th century! Watching the famous sunrise over Angkor Wat is a must, but be prepared for big crowds of tourists.
"Unfortunately, I was visiting Cambodia during the rainy season and my sunrise was very cloudy; the temple itself is still really impressive, though. And it's not just Angkor Wat you'll find here. There are a lot of other temples in the Angkor complex, such as the marvellous Bayon or mystical Ta Prohm."
Angie from Feet do Travel also visited, telling us: "My visit to Angkor Wat wasn't just a trip to the iconic five-towered temple, it was a bucket list tick-off visiting a complex containing 72 magnificent ancient buildings."
"It was amazingly surreal walking in the footsteps of Lara Croft at Ta Phrom, and seeing with my own eyes how nature was reclaiming the land. I got nose to nose with a giant stone faces at the Bayon - cheesy? Maybe, but I loved it! Preah Khan was one of my favourite temples, and I'm glad we took the time to see the less touristy spot."
Statue of Liberty
Standing proud over the Upper Bay, the Statue of Liberty was erected in 1875 as a welcoming to immigrants arriving from overseas. Now, she welcomes travellers from all over the world, many of whom are keen to capture a glance at this green goddess.
Tonya, known online as the Detail Oriented Traveller, told us: "There are many ways to see the Statue of Liberty for free, but I still recommend going to Liberty Island via Statue Cruises to get the up-close and personal view. Choose from ground, pedestal or crown tickets, all of which get you incredible views of Lady Liberty. Plus, you can get a stamp in your National Park Service passport if you have one as she's a National Monument. Don't miss the museum, newly renovated on the grounds. It takes you through the history of how the statue went from conception to creation along with several pop culture references as well."
Now, all there is to do is book your next cruise holiday and see how many of these awe-inspiring attractions you can visit. Despite the final results and rankings, we believe each one of these distinctive attractions offers an incredibly enriching experience that is worthy of anyone's travel bucket list. Whether you want to hear the roar of Niagara Falls or explore the ancient ruins of the Acropolis in Athens, ROL Cruise offers many one-of-a-kind cruise experiences to enjoy these unmatched destinations and tourist attractions. For more information, contact the ROL Cruise team today.