From pastel de nata in Lisbon to fresh taiyaki in Tokyo, there are millions of sugary delights around the globe. If dessert is your favourite course, and you cannot resist a sugary treat, this article is for you. We have found the 9 best cities to visit for anyone with a sweet tooth, and the things you should try once you get there.
Lisbon
The city of seven hills keeps its locals and visitors moving with sweet treats and sugar. The warm, Portuguese capital wakes up early to fresh coffee and fresh pastries. When your Seabourn Cruise arrives in Lisbon, you'll smell sugar throughout the city as you explore, and you'll not be able to resist the treats that lie in the bakery windows.

Pastel De Nata
Not only is it wrong to visit Lisbon without trying one of their world-famous pastel de nata, it's almost impossible. Every street you weave down has its own bakery and every bakery has hundreds of them on offer. The pastel de nata is an egg tart pastry, and an icon of not just the city, but Portugal. A very cheap treat, usually costing less than €1, after one bite you'll be buying them by the dozen to take back onto the ship.
If you are looking for the best of the best, you should hop on a tram to Belem and visit Pastéis de Belém. This little blue bakery is the home of this treat and has been selling them in their thousands since 1837. Their ancient recipe comes from the Mosterio dos Jeronimos, a towering monastery next to the bakery. The recipe is completely unique to the bakery and thought of as the original and the best.
We spoke to the team at Pastéis de Belém, who told us about their history: "In 1837 we began making the original Pastéis de Belém, following an ancient recipe from the Mosterio dos Jeronimos. That secret recipe is recreated every day in our bakery, by hand, using only traditional methods. Even today, the Pastéis de Belém offers the unique flavour of time-honoured Portuguese sweet making."
We asked the team about the difference between Pastéis de Belém and pastéis de nata: "The Pastéis de Belém bakery at Rua de Belém 84-88 in Lisboa is the only place in the world where this cake can be found. All other bakeries and coffee shops sell pastéis de nata, visually similar but different recipe, those are not the real Pastéis de Belém."
Finally, they suggested the best way to eat them: "We recommend that you try it here at the shop freshly baked still warm. If you like cinnamon it is a good topping for the cake."
Bolo de Berlim
Doughnut lovers can rest easy when they know they are on their way to Portugal. The Bola de Berlim, a Portuguese version of the German Berliner, is a cream-filled doughnut coated in sugar. These fluffy balls of sugar are not only a staple dessert but the perfect food to enjoy on the go.
This summertime treat can be found at bakeries all over the city or served up by local vendors on Portugal's beaches. Although you should probably just have one, no one is going to blame you for going back for a second!
Zurich
Zurich's reputation as a hardworking, financial city is one that holds true, but from all of that work there must be play and the Swiss are masters of a culturally diverse and booming food revolution. Their local ingredients lend themselves to creating beautiful dishes, and their cocoa abilities should never be overlooked. You'll find yourself surprised with how in love with Zurich you'll fall on your visit, and how much chocolate you'll want to take home.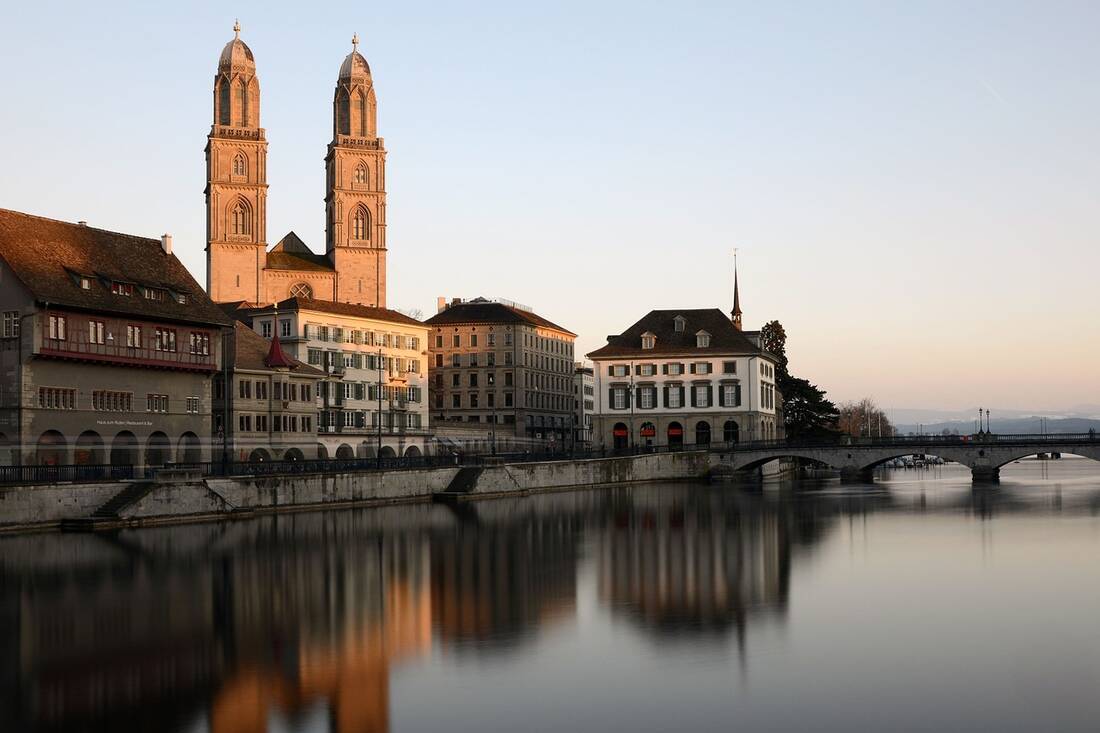 Chocolate
Chocolate is the sugar lover's best friend. Worldwide, wherever you go chocolate will change and evolve depending on the climate and the local flavours. It must be said though that if you're looking for some of the best, of the best then Switzerland is the place to go.
Swiss chocolate is more than just Lindt, and when you visit Zurich you'll see confectioners filled with the stuff. You can resist the urge to gorge, but honestly, why would you want to? It's creamy, sweet, and totally irresistible.
Zuger Kirschtorte
If you are not only a sweet thing lover but an alcohol lover as well, Zuger Kirschtorte is the dessert for you. This swiss layer cake is made from sponge cake, buttercream, meringue and flavoured with the cherry brandy kirschwasser.
This delicate cake packs a kick and has been around for almost 100 years. Zuger Kirschtorte was Audrey Hepburn's favourite cake, so you'll be following in good footsteps by trying it when you visit Zurich.
Buenos Aires
The capital of Argentina is an incredible fusion of European and Latin. Buenos Aires is alive and its jubilant atmosphere is highly contagious. The colourful buildings, traditional customs and welcoming people will overwhelm you with beauty. The diverse dishes on offer continue to mix European ideas with Latin flair and you'll find steakhouses on every corner.

Churros
The sweet and delicious churro is something that will give anyone a rush of nostalgia. Coated in sugar or cinnamon and piping hot, these treats are delicious beyond words. However, the churro can evolve to much more and there are many places in Buenos Aires, and the rest of South America, who are taking things to the next level.
Eat your churros on the go or sit down and enjoy with something else Buenos Aires does amazingly, hot chocolate. You can stick to the simple churro or go for something a bit more outlandish and decadent like the above churros, available from Fábrica de Churros in Buenos Aires. They are worth the trip alone!
Dulce de leche
Dulce de leche is a decadent confection, similar to caramel that is very popular in Argentina but available worldwide. This treat is brown, sugary and perfect on anything you can think of. You can even get it on churros! Travelling to Argentina without sampling something coated in this sticky delight would be a shame.
Search the city for places that feature dulce de leche in their dessert recipes, and sample it with everything from ice cream to flan. There are also many places that sell it by the jar, so you can take this legendary flavour homes to share with friends, or just keep for yourself!
Rome
Arriving in Rome is a moment you'll never forget. As you see old and new fuse to create a bustling city full of sunshine and beauty you'll find yourself in awe of your surroundings. There is nothing in the world like the Eternal City. With history running through every street, you'll spend your day exploring some of the most beautiful architecture in the world and eating some of the best food. Once you've gorged on delicate pasta dishes, perfect pizzas and more you'll be ready to satisfy your sweet tooth, and you'll be in one of the best places in the world to do so.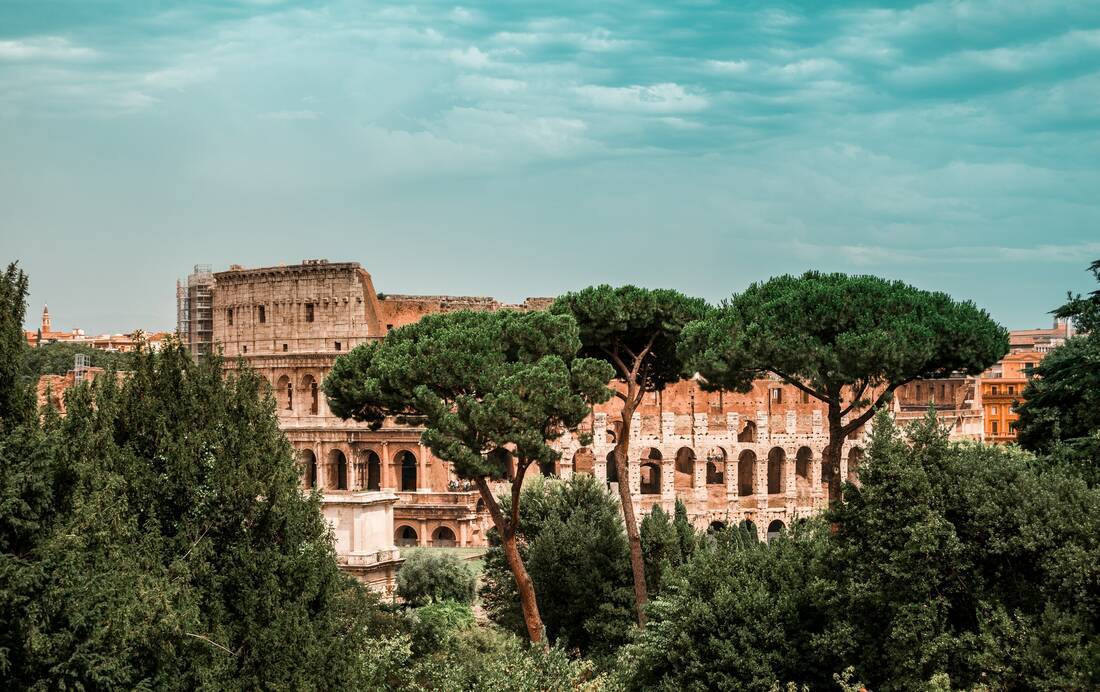 Gelato
The perfect way to cool down after walking around in the hot, Italian sunshine is gelato. This versatile and glorious treat is a must for anyone visiting the city, and you're sure to be impressed. From 100s of flavours to try, and gelato stores on every corner you'll be drawn in by the bright colours and beautiful textures.
The light sweet treat is different to the ice cream you're used to. The flavours are beautiful and powerful, and no one will blame you for sampling more than one at once! Get it in a tub, or a cone, you'll still find yourself craving it when you get home.
Cannoli
Although originally from Sicily, cannoli can be found all over the world. This delicious treat is best sampled, however, in its home nation. As Rome is the cultural hub of Italy, it's a great place to try local cuisines from all over the country, including cannoli. The filled, iconic tube-shaped treat looks just as beautiful as it tastes.
Traditionally cannoli are filled with sweet and creamy ricotta. The ends are then garnished, sometimes with chocolate chips, sometimes pistachio and sometimes something else. This means there is a lot of variation, so you'll have to try more than one when you are in the Eternal City!
Tokyo
This modern city is often applauded for its technological advancements and sci-fi feel before anything else. What you shouldn't underestimate, however, is the food. With the world's best sushi, some incredible food experiences and fantastic street food, Tokyo is a foodie's delight. The city can also offer some of the most Instagrammable and deliciously-unusual desserts you've ever tried.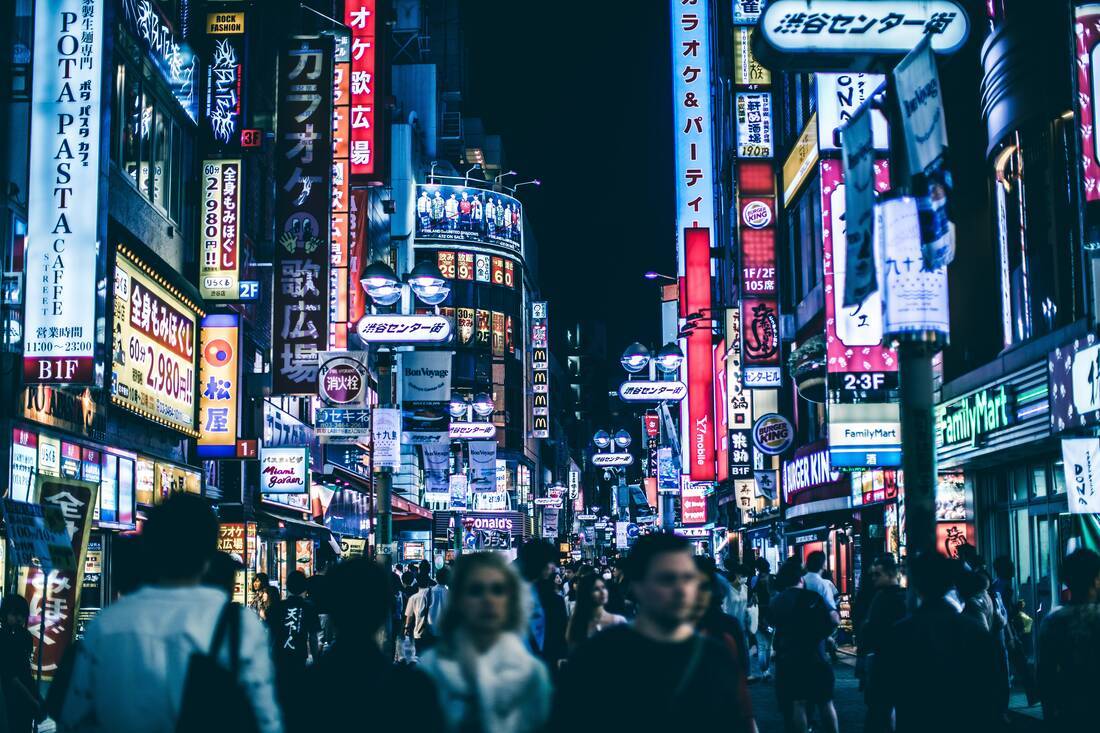 Daifuku
Daifuku mochi is a small, sweet ball made from rice flour and filled with something delicious. Usually brightly coloured and very delicious, you can get many types and kinds of daifuku. One of the most popular kinds is ice-cream, which is mochi filled with flavoured ice-cream.
Another popular kind is Sakuramochi. This pink treat is a coloured rice cake, filled with a red bean paste and finished with a pickled cherry blossom leaf. The perfect snack to eat under the spring cherry blossoms.
Taiyaki
This delightfully fun and instantly recognisable treat is the ultimate street food. This fish shaped cake is usually filled with a sweetened azuki bean paste but can also be filled with things like custard or chocolate. It is believed this treat has been around since the Meiji Era (which took place in the late 1800s and early 1900s)
There are many spots around Tokyo to pick one of these up. You'll often find street food vendors creating them in batches and selling them from stalls, filling the streets with a sweet, pancake smell.
We spoke to Laura, a graphic designer known online as The Creative Adventurer. Laura was first drawn to Tokyo after her brother and his wife visited there on a cruise on their honeymoon. Soon after Laura and her husband took their rave reviews on board and booked their tickets.
When in Tokyo, Laura ate taiyaki and we spoke to her about the experience: "Taiyaki is one of the best treats you find along the streets of Tokyo. It is essentially pancake batter moulded into the shape of a fish! It might seem a little strange since it's a sweet pastry but it's delightfully strange. Inside the batter, you can get all different fillings. The most popular is sweet cream (a very thick custard filling), red bean paste or matcha (green tea). They come hot out of the iron moulds and are the perfect thing to eat as you stroll along the neon-clad streets."
Laura also spoke to us about the other sweet treats she enjoyed whilst in Tokyo: "The sweets I was looking forward to eating the most when I first arrived in Tokyo were all the different treats which you can find in Harajuku. This area is famous for its iconic, bright and colourful street fashion, stunning storefronts and even traditional shrines but one of the biggest reason to come to Harajuku is for the DESSERTS! There is the giant rainbow cotton candy from Totti Candy Factory, the colourful seasonal crepes from Angel's Heart and crunchy cream puffs from Zaku Zaku!
"But my favourite of them all has to be the artful ice cream cones masterpieces from Eddy's Ice Cream. Eddy's is located in one of the most stunning locations, the small but cosy shop is painted bright pink with vintage telephones lined up all over the walls as charming decor. The ice cream cones themselves are works of art. Some are made to look like a mermaid diving into a pastel cone, some look like Alice in Wonderland tumbling down, others have cookies in the shape of flamingos, rollerskates and other retro designs which are not only delicious but adorable to look at! Tokyo is definitely one of the best places in the world to eat delicious sweets."
Paris
The French have a worldwide reputation for their sensational cuisine. Paris, the city of love, dedicates itself to culture. With some of the world's most incredible restaurants, and some of the world's most idyllic coffee shops allow yourself to fall in love with French cuisine. The best pâtisseries in the world are creating beautiful treats ready for locals and visitors alike every morning, and you'll be falling in love with them in no time.

Crème Brulee
A Parisian legend, crème brûlée holds a strong place on dessert menus all around the world, but it is done the best at home. Translating literally to burnt cream, crème brûlée is a rich, custard-based dessert with a crunchy, caramelised top. This top is usually burnt using a mini blow torch.
Crème brûlée actually dates back all the way to 1691, where it was referenced in Francois Massialot's cookbook. Since then, it has been a popular dessert throughout France and found worldwide. The thing that makes having it in the capital so special, however, is the romance. This dish is perfectly eaten under candlelight whilst staring across at the person of your dreams (and not sharing a spoonful with them!)
Macarons
Macarons are a delicate, French biscuit that have received a boom in popularity over recent years. These adorable, usually coloured and flavoured treats make for a delicious snack and look fantastic. The pastel colours and unique texture give macaroons their iconic and popular aesthetic.
Although you can get macarons in a whole range of flavours, some are more popular than others. The biscuits themselves are created using ground almonds or almond powder, giving them a natural frangipani flavour. Then they can be flavoured and filled with a flavoured buttercream, jam or ganache. Ladurée is known as the macaron specialist of the city and is the best place to buy yourself a box (or two) and these sweet, delicate wonders.
Miami
Over to the relaxed city of Miami. With its iconic architecture, smouldering beaches and palm trees, Miami will be one of the best stops on your cruise. The hip city is full of cool activities and even cooler people. In a culture of relaxation and living life to the fullest, American cuisine is at its best and dessert is the best course.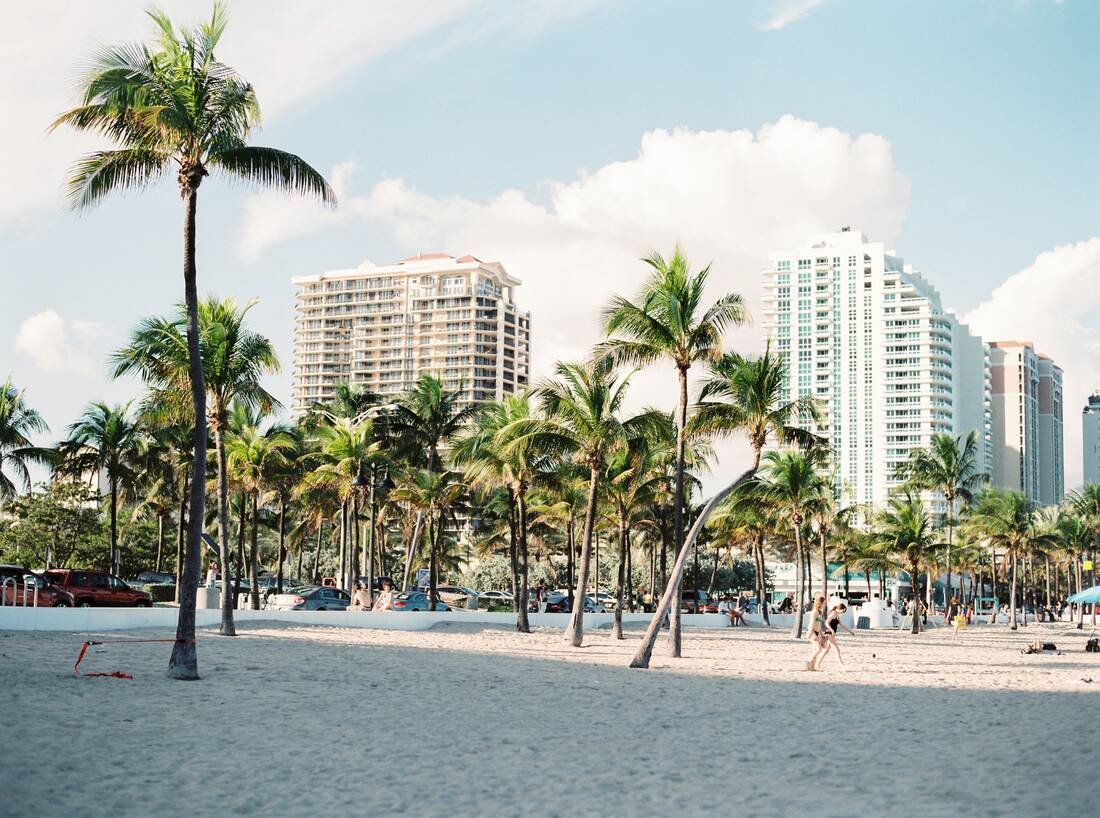 Key Lime Pie
The key lime pie is commonly thought of as one of Florida's greatest exports. The sweet and creamy pie is instantly recognisable and has a distinct flavour. This flavour is thanks to the locally sourced key limes used to make the dish. The key lime is a citrus hybrid, that is yellow when ripe but usually picked green. It's smaller than a traditional lime but has a higher acidity and stronger aroma.
There are plenty of places around the city to try key lime pie and each place will have their own small twist on this classic. That's what makes it so unique. From pies with towering mounds of whipped and baked cream to pies with salty graham cracker crusts, you'll be sure to find the perfect one for you!
Milkshakes
When you are under the gleaming Florida sun you'll have to find a way to cool down. One of the sweetest ways to do that is with a delicious milkshake. This sugary sweet treat is a lovely way to not only cool down but have some fun! The recent wave of so-called 'freak shakes' has seen milkshakes become bigger and better than ever before.
One of the best places to get a milkshake in Miami has to be Vicky's House. The milkshake bar and tasting room have a range of decadent, eccentric and over the top milkshakes that will give you a fantastic sugar rush. Their speciality drinks are inspired by vintage pop culture, for example, you could try the 'E.T goes to the movies to watch The Goonies', or 'The Breakfast Club.'
Mumbai
This warm and chaotic city is rife with the smell of its traditional food, and as you journey through the bustling streets you'll be drawn to Indian food like you've never seen before. More than just curries, the city's cuisine is something that cannot be explained, only sampled.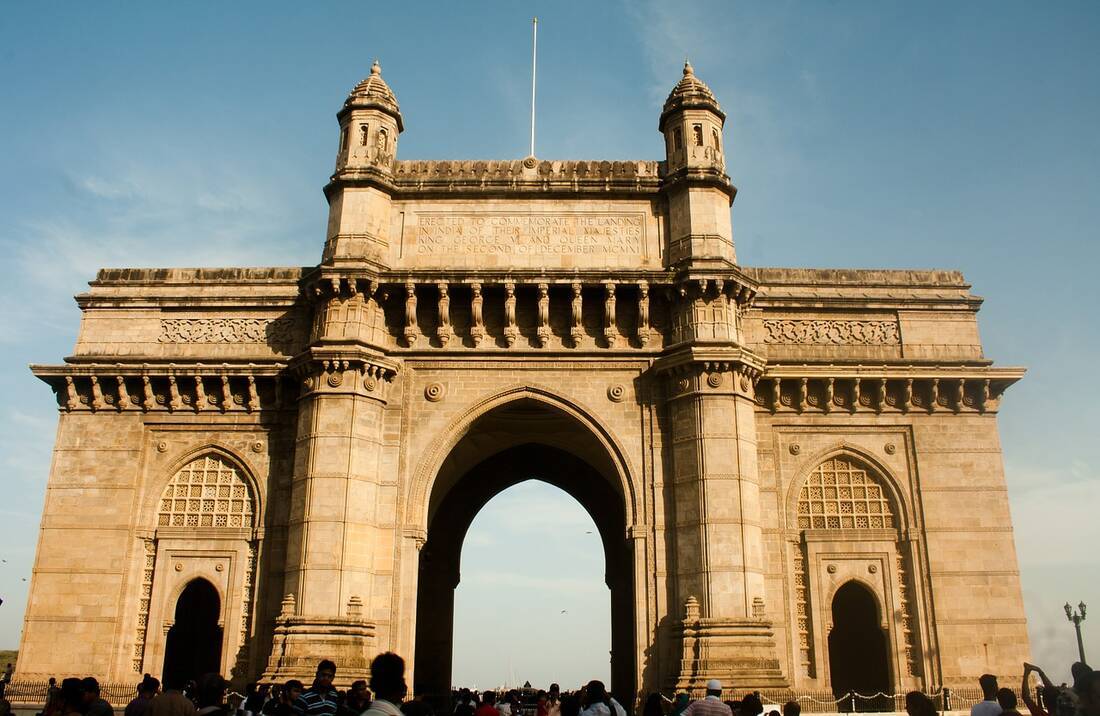 Gulab Jamun
Gulab Jamun is something you would probably walk past in supermarkets due to its unassuming appearance, however once trying it you'll not make that mistake again. The solid-milk treat is popular not only in India but also Nepal, Pakistan, Bangladesh, Myanmar as well as south and East Africa, the Caribbean and more. And, there is a reason so many places are in love with this dessert.
Gulab Jamun is made by frying the dough balls and then covering in a sugar syrup traditionally made with sugar, water, cardamom and rose water. There are many places around the city that you can find Gulab Jamun, including sweet shops and street food stalls. It's well worth picking some up to try, as you'll be sure to fall in love.
Gajar Ka Halwa
When it comes to the desserts and treats on this list, this is likely to be the one you haven't heard of, however, you'll wish you had! Carrot-based desserts aren't the most common (except of course carrot cake), but when visiting Mumbai, you'll fall in love with them. Gajar Ka Halwa is created by cooking grated carrots with water, milk and sugar, and the dish is often topped with almonds or pistachios.
A popular restaurant dessert, this dish has a low-fat content and is vegetarian which makes it very popular across India. It is extremely popular in the winter months as it's so warming and is a staple of home cooking as well. Trying Gajar Ka Halwa is trying a real piece of India.
Bodrum
This boutique, seaside city is a cool Turkish getaway many people overlook for their travels. The whitewashed buildings and flower-filled streets are just as beautiful as the traditional foods you can try when there. As you relax in the sun you can feast of honey-laden sweets and sugary delights, just like you should when on holiday.

Baklava
Sweet and flaky baklava is one of the world's most underrated desserts. The sweet pastry is layered with chopped nuts and held together with honey or syrup to create one of Turkey's favourite foods.
As well as being delicious, baklava is beautiful and there are a lot of variations of the treat. In many places you'll be served baklava with ice cream in the summer or kaymak, which is similar to clotted cream. This will be one you'll want to bring home with you (whether it makes it home is another matter though!)
Turkish Delight
Turkish delight, known in Turkey as lokum, is a sugary confection that is popular around the world. Most traditionally it is flavoured with rosewater but can have thousands of different flavours like orange, lemon, and more. You'll also find more traditional varieties coated in or containing things like chopped dates, pistachios or hazelnuts.
As its namesake country, trying Turkish delight in Turkey is a must. You'll be able to find it in most markets, where hundreds of varieties will be on offer to you. If you are in Bodrum on a Wednesday making a short trip to the other side of the peninsula to Gündoğan is worthwhile if you are looking to try lokum. The food market here is full of friendly traders and is a great place to try all local delicacies.
So there it is, if you are looking to tour the world on a sugar high they are the 9 best cities to do so!