Europe really is a treasure trove of new experiences. And what's more, it's right on our doorstep! Here's ROL Cruise's A to Z guide of European cruise ports:
Ajaccio, Corsica
Nestled in a scenic bay on Corsica's west coast is Ajaccio. The capital of the island and birthplace of Napoleon Bonaparte elegantly combines a love of good food, history and café culture with enchanting results. Upon arrival, you are just a three-minute walk from the cruise port to the main square where you'll find fascinating cathedrals and museums, bustling market stalls and delicious food.
Amsterdam, The Netherlands
A popular Netherlands port, Amsterdam is the city that has it all - narrow cobbled streets, winding stretches of canals dotted with bobbing houseboats, iconic architecture and unique houses known for their wonky features. Read our Amsterdam guide to discover what to see, do and eat in this impressive capital.
Barcelona, Spain
Beautiful bustling Barcelona. A captivating capital with effortless charm, Barcelona is a stunning blend of intriguing architecture, irrepressible culture, exquisite food and inviting beaches. Begin your Spanish adventure in the heart of Catalonia and you'll soon feel right at home.
Belfast, Northern Ireland
The riverside capital of Northern Ireland, Belfast is a popular stop on many British Isles cruises. It is a city famous for its Irish hospitality and friendly 'craic,' but its historic roots go much, much deeper. A plethora of architectural attractions await, will you spot the landmarks that inspired The Chronicles of Narnia and Gulliver's Travels?
Bergen, Norway
On the west coast of Norway, amidst rolling mountains and striking fjords, is vibrant Bergen. The scenic views of the once-capital will truly take your breath away and with so many things to do, you'll have the opportunity to truly embrace the outstanding vistas, respect world-renowned creativity and admire the fascinating museums and striking architecture dotted around.
Bilbao, Spain
A welcoming tourist hotspot, Bilbao has undergone a vibrant reinvention in recent years turning it from an industrial hub for metal manufacturing and shipbuilding to a contemporary city with some of the best restaurants and tapas bars in Spain. Discover reminders of its ancient past scattered throughout the city as you explore this energetic port.
Bruges, Belgium
A real-life fairytale city, beautiful Bruges is full to the brim with medieval buildings, charming canals and cobblestone streets. Its oval-shaped historic city centre is a UNESCO World Heritage Site and home to important landmarks such as the Belfry of Bruges, The Church of Our Lady and the Groeningemuseum.
Cádiz, Spain
Almost entirely surrounded by water, the Spanish port of Cádiz is a highly desirable destination. As one of Europe's oldest inhabited cities, Cádiz has been a base for exploration for around 3,000 years and the influence of its varied past makes it a fascinating city to explore. Allow its narrow streets and picturesque alleyways to lead you on a carefree adventure around inviting plazas, well-preserved churches and historic monuments.
Cannes, France
Famous for its yearly film festival, Cannes is a magnificent city with much more to offer beyond the red carpet and luxury yachts. Its awe-inspiring sweeping coastal vistas and narrow cobbled streets of the old quarter are not to be missed. Let your spirit free as you discover the surrounding area, explore Nice, just a 30-minute train ride away or visit Antibes, home to the Picasso Museum.
Chania, Crete
Located on the northwest coast of Crete, Chania is the greenest part of the island and is filled with high mountains and deep gorges just waiting to be part of your adventure. It is also one of the oldest cities in Crete and with its cobbled streets, narrow alleyways and listed buildings from different eras, it's easy to see why.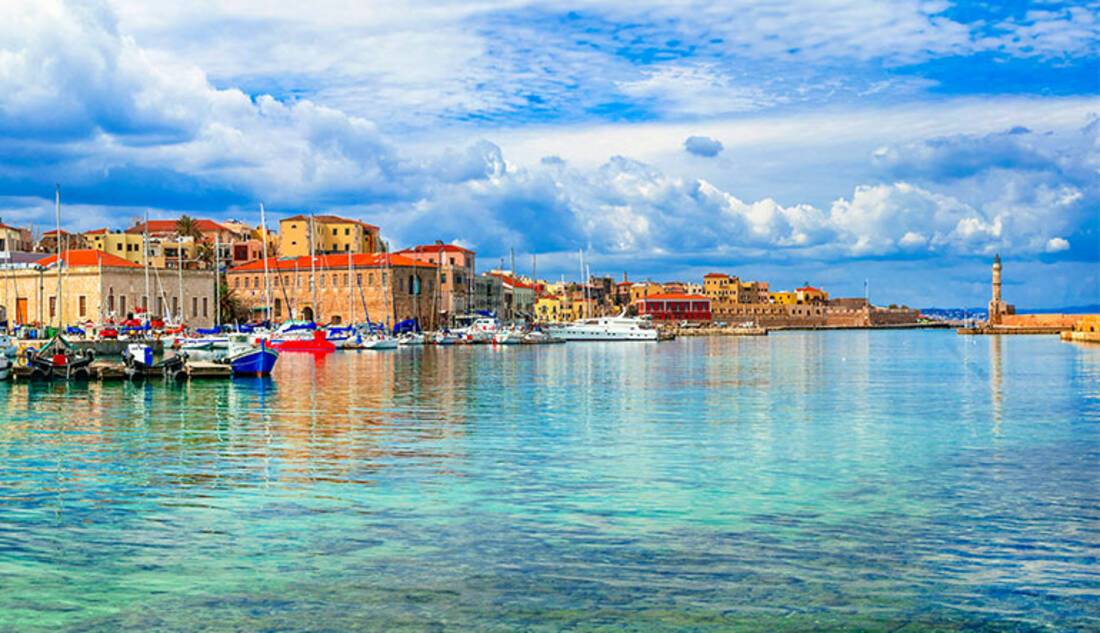 Copenhagen, Denmark
Copenhagen is a city with many, many hidden gems. The capital of Denmark - with its ancient castles, brightly coloured houses and sculpture of a certain little mermaid - feels like stepping into a storybook. Though it is steeped in history, Copenhagen is also home to cutting-edge design, a thriving restaurant scene and some of the friendliest locals you'll come across on your travels.
Corfu, Greece
The island of Corfu is considered one of the Mediterranean's best-kept secrets. Greece offers a history like no other and Corfu is no different with its historic remnants and turbulent past visible at many locations across the island. Strategically important due to its location, it has managed to maintain its uniqueness despite numerous invasions by outside forces.
Dover, British Isles
With no-fly cruises becoming more and more popular it is easy to see why Dover is the second busiest port in the UK. Its award-winning cruise port hosts some of the world's most prestigious cruise lines and makes it super easy to explore the rest of the world. Sit back and relax on your chosen cruise ship as you sail away with the White Cliffs of Dover as your backdrop.
Dublin, Ireland
Escape to the Emerald Isle and discover the delights of Dublin. It is home to the world-famous Guinness Storehouse, where Irish stout has been produced for many, many years. Well worth a visit, the Guinness museum will take you on a journey through the history of the drink and even provide you with the opportunity to pour your very own pint!
Dubrovnik, Croatia
The jewel in Croatia's crown, delightful Dubrovnik is a charming city in a very special part of the world. George Bernard Shaw once said, "Those who seek paradise on earth should come to Dubrovnik and find it," and while sailing into port, it is easy to see why. With its marble streets, Baroque buildings and serene surroundings, Dubrovnik is paradise perfected.
Geirangerfjord, Norway
Postcard-perfect Geiranger is a breathtaking Norwegian fjord dominated by steep stunning mountains and blue-black waters. Deep valleys carved during the ice age and wild waterfalls make Geirangerfjord a dramatic and memorable destination. Stroll around the small village, ascend the winding road for panoramic views or get closer to nature on an adventurous outdoor activity.
Gibraltar, Spain
A British Overseas Territory since 1713, Gibraltar feels familiar yet unique. Wonderful wildlife, sensational scenery and brilliant bargains await on a cruise to Gibraltar which acts as a brilliant home from home. Ride a cable car to the top of the Rock of Gibraltar, meet the monkeys, look out for dolphins or venture into St. Michael's Cave.
Gran Canaria, Canary Islands
The volcanic island of Gran Canaria, part of the charming Canary Islands, is a mosaic of natural settings. It is an area of geological diversity and was a provisioning stop for Christopher Columbus during his fifteenth-century voyages to the New World. A destination perfect for explorers, Gran Canaria has unique flora, hidden banana plantations and solidified lava streams - what will you find?
Helsinki, Finland
Finland's quirky capital, Helsinki is cool and intriguing. Dominated by a dramatic coastline, cold weather and modernist architecture, Helsinki is a mix of neoclassical and modern. Its offbeat charm will wash over you as you wander the wide streets, explore its design heritage or gaze out across the choppy Baltic Sea.
Istanbul, Turkey
Formerly known as Constantinople, Istanbul has been in existence for over 3,000 years. The Turkish city unveils evidence of its rich history at every turn, while its vibrant present is just as much of a draw for its many visitors. Observe the Blue Mosque's intricacy, test your haggling skills at the Grand Bazaar or visit one of the city's most notable landmarks, Hagia Sophia.
Katakolon, Greece
If it's a heady mix of history and culture you're after, look no further. Charming architecture can be found wherever you may roam in Katakolon. The gorgeous Greek getaway is the gateway to Olympia where the ancient Greeks flocked every four years for more than a millennium to celebrate the sacred games in honour of the god Zeus.
Kotor, Montenegro
Named as one of ROL Cruise's top European cities to see, Kotor is a small town with a big personality. On the western coast of Montenegro, tucked away from the Adriatic Sea, Kotor offers a charming glimpse back in time. The Old Town has been preserved over many years and has a great number of monuments for you to discover including medieval architecture, churches, cathedrals, palaces and museums.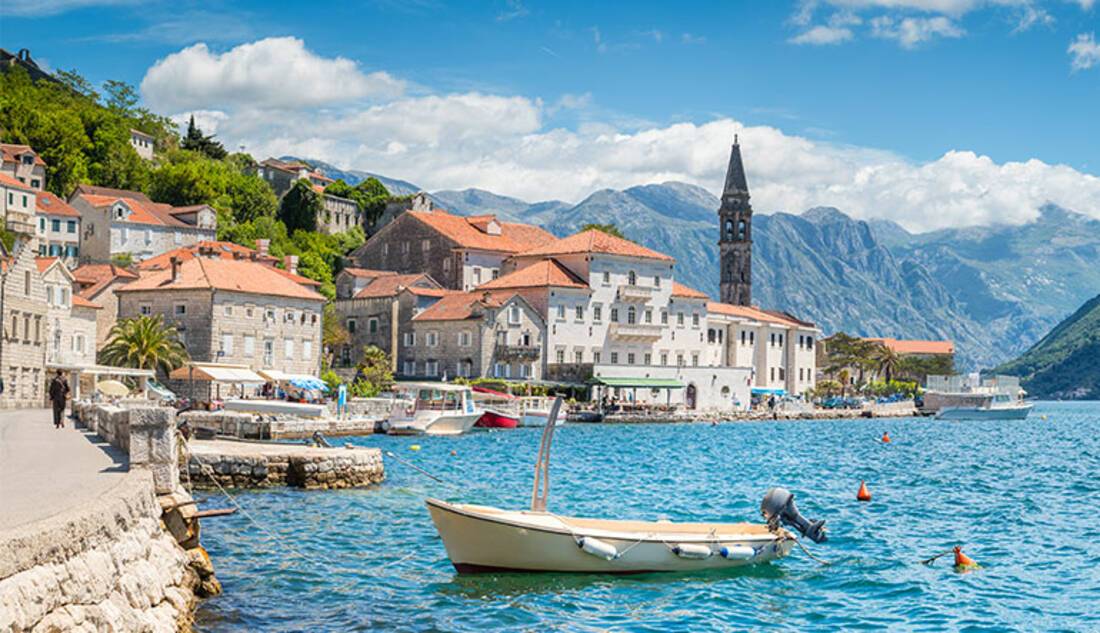 La Coruña, Spain
Colourful La Coruña is where history meets art. Thanks to its museums, galleries and popular beaches, bustling La Coruña is an ideal location for those wanting to throw themselves into Spanish culture. Whether you prefer to make the most of the city's multiple parks and beaches or revel in its rich heritage, there's plenty to fill your time.
Lanzarote, Canary Islands
Although not your typical island paradise, Lanzarote boasts a volcanic landscape like no other. It promises to leave you awed by the majesty of nature, thanks to its volcanic geology which dates back a mere 15 million years. This area is a UNESCO Biosphere Reserve, meaning it's an area comprising terrestrial, marine and coastal ecosystems. It is certainly an island of many fascinating contrasts.
Le Havre, France
Just a hop, skip and a jump from France's capital, Le Havre is a major port city that was almost completely rebuilt after World War II. Following its rise from the ashes, the city was entirely reconstructed and named a World Heritage Site by UNESCO. Le Havre, which translates to 'the harbour' in English, is situated on the banks of the River Seine estuary and acts as a magnificent gateway to neighbouring towns and cities.
Lerwick, Scotland
Lerwick is the main port and capital of the Shetland Islands. More than 100 miles from John O'Groats, Lerwick is sheltered from the wild North Sea by the easterly islands of Bressay. Built on the herring trade during the 17th century and modernised by the oil industry in the late 20th, it's remoteness makes for an atmospheric adventure.
Lisbon, Portugal
Majestic monasteries and Gothic grandeur await in Lisbon. Portugal's capital city is a popular port of call, with many visiting the oldest city in Western Europe every year. Follow in the footsteps of the world's greatest explorers as you wind your way through Lisbon's cobblestone streets, take in the tree-lined squares, marvel at the ancient castles and enjoy the colourful cityscape. Check out our Lisbon bucket list to really get the most out of your visit.
Livorno, Italy
Formerly a small fishing village on the western coast of Tuscany, Livorno was reinvented as an ideal Renaissance city at the hands of the sixteenth century House of Medici. The bustling commercial port - known locally as Leghorn - beside the river boasts a cosmopolitan past and delicious eateries in the present.
Madeira, Portugal
Magical Madeira, known as the pearl of the Atlantic Islands, was discovered by Portuguese sailors in 1419. Not only did the area inherit a flair for winemaking, but it also inherited the culture, architecture and gastronomical delights of Portugal's rich history. Coupled with seemingly never-ending flora and fauna and adventure-ripe topography, it's little wonder cruises to Madeira have become so popular.
Malaga, Spain
The birthplace of Pablo Picasso, Malaga has a lot more to offer than a sunny Mediterranean climate. It boasts an astonishingly diverse array of museums, narrow pedestrianised streets within the restored historic centre and the remnants of Moorish architecture - like the Alcazaba fortress, which overlooks Malaga from a hilltop.
Mallorca, Spain
An expansive marina, a city full of history and golden beaches with cerulean waters, this is Mallorca. A major port in the Balearic Islands, Palma de Mallorca offers so many incredible options to make your break here as culture-infused or as relaxing as possible.
Marseille, France
Founded in 600 BC by the Greeks, Marseille has a long history of being an attractive destination for travellers. A must-see spot for lovers of architecture old and new, as well as visitors looking for beautiful, serene spots to while away an hour or two, this French city is truly charming.
Monte Carlo, Monaco
Monte Carlo, where sandy beaches, elegant hotels and vibrant nightlife combine to create a haunt for the jet set. Boasting some of the most expensive real estate in the world, this city in Monaco is the epitome of elegance and glamour.
Mykonos, Greece
Golden sand beaches beckon, while pristine white-washed architecture contrasts against the brilliantly blue Aegean Sea. What more could you want from a Greek island? A meander through magical Mykonos will allow you to embrace the island's elegant allure as you visit historic sites, browse chic boutiques and dine on the scenic waterfront.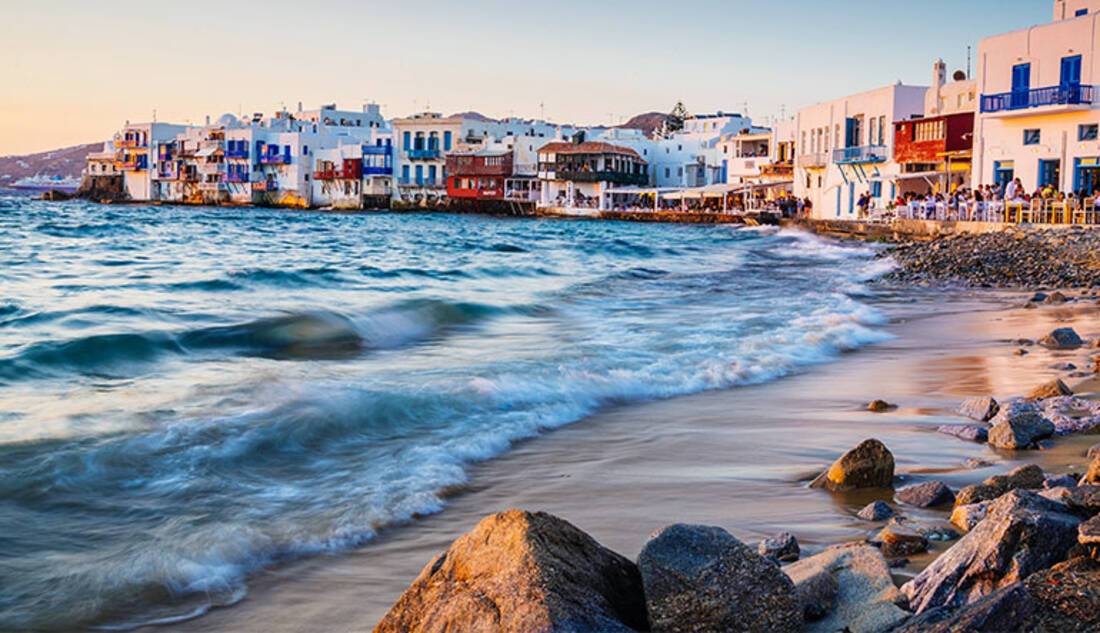 Naples, Italy
A feast for the eyes, Naples has an engrossing history which spans more than 2,800 years. Wandering through the historic city centre is almost like browsing an open-air museum thanks to its treasure trove of fascinating attractions. A visit to this region is also a great excuse to indulge - it's here you'll find the world's best wood-fired Neapolitan pizza.
Olden, Norway
Nestled in a pocket of land at the mouth of the Oldeeva River, Olden is a stunning example of the magic of Norwegian villages. Rows of red-roofed houses are reflected in crystal clear fjord waters, snow-capped mountains tower overhead and glaciers glisten in the distance. The national park offers relaxation in some of the most serene and beautiful surroundings in Norway.
Oslo, Norway
Oslo's innumerable sights mean there's something to suit all tastes; from the haunting image of Edvard Munch's The Scream at the National Gallery to interesting museums and a look into the city's history on board a Viking ship. Plus, with its fjords and surrounding woodland, Oslo's natural wonders are breathtaking.
Palermo, Italy
The balmy Mediterranean island of Sicily has been shaped by a long and complex history. Its capital, Palermo, has been fought over and inhabited by many, making it 'the most conquered city in the world.' Situated on the islands northwest coast, Palermo's culture, architecture and gastronomy is a fascinating reflection of its shifting allegiances.
Piraeus (Athens), Greece
Located within Athens is Piraeus, a port city which combines the fascinations of the ancient world with unique modern architecture. It is the oldest city in Europe and was named after the Greek goddess of inspiration and wisdom, Athena. The globally-renowned Acropolis was built in tribute to her and is today one of the most visited UNESCO World Heritage sites.
Porto, Portugal
Porto is most famous for its export of port wine. If that hasn't won you over, then perhaps the majestic cobbled streets, old houses and medieval architecture will. The tiny alleyways of Porto run up and down the hills, while the elegant bridges and baroque churches stand tall - no wonder this city was declared a UNESCO site in 1996.
Reykjavik, Iceland
The world's most northerly capital, Reykjavik in Iceland is a land of incredible beauty. Resplendent nature meets cool cultural attractions, the magical Northern Lights illuminate the landscape and the sunlight never ends during the summer. A cruise here will create memories that last a lifetime.
Rhodes, Greece
The Island of the Knights, Rhodes is a welcoming mix of old and new. There truly is something for everyone here, whether it's ancient culture or contemporary indulgence that tickles your fancy. Immerse yourself in fascinating history, beautiful beaches and delicious Greek cuisine.
Rome (Civitavecchia), Italy
Italy's Eternal City, Rome offers a journey into the past. Steeped in history it offers delicious food, stunning architecture and an enthralling timeline. Rome really is a must-see destination just please, please promise us you'll sample the best pizza the city has to offer.
Santorini, Greece
Ever-popular Pinterest-perfect Santorini has to be seen to be believed. The largest Greek island, Santorini is the exposed remains of an enormous volcanic eruption that occurred around 3,600 years ago. Beautifully scenic and historically fascinating, it is rumoured to have inspired Plato's Atlantis.
Southampton, British Isles
Known as 'the home of ocean cruising,' Southampton's historic port is the most popular in the UK with many major cruise lines choosing to sail from here each year. Whether you're heading off on a solo cruise, sailing with family or seeking adventure, departing from Southampton offers a stress-free, easy way to cruise.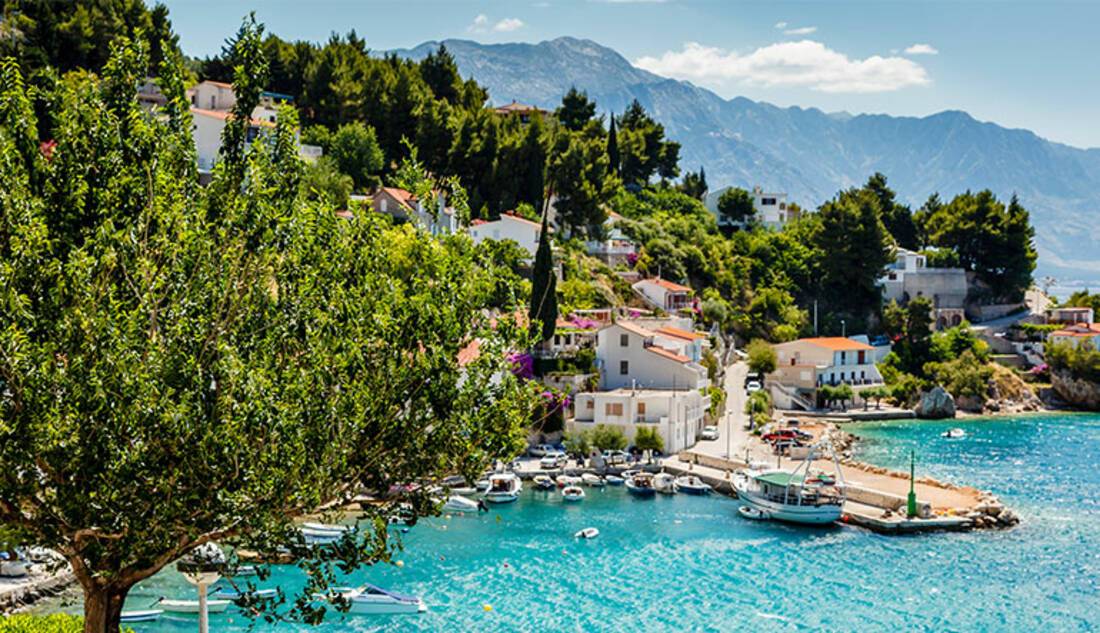 Split, Croatia
Found on the west coast of Croatia, Split is surrounded on three sides by the turquoise waters of the Adriatic Sea. The dynamic city is a hub of activity where modern life flows harmoniously around thousands of years of history. At its centre is the Diocletian's Palace, a recognised UNESCO World Heritage Site and the setting for much of the popular TV series, Game of Thrones.
St. Petersburg, Russia
Picture perfect St. Petersburg is the jewel in the Baltic's crown. The popular city in Russia is often called the Venice of the north, rivers and canals intermingle with spectacular architecture, magnificent museums and ornate palaces. It's no wonder those leaving the city do so feeling enriched. Read our St. Petersburg guide to make sure you don't miss out on the fun.
Stavanger, Norway
Stunning Stavanger is a lively city with breathtaking scenery. Norway's fourth-largest city, it is renowned across the world for its unique geographical hotspots - beloved of hikers and photographers alike - and the historical architecture scattered throughout the area.
Stockholm, Sweden
One of Europe's most stylish cities, Stockholm offers a modern take on Swedish culture. With its rich array of galleries and museums, vibrant restaurant culture and enough shops to satisfy even the most demanding fashionistas, this is one city set to impress.
Tallinn, Estonia
Estonia's charming capital where ancient cobbled streets and cutting-edge restaurants come together, Tallinn is a Baltic gem that really gets under the skin of all who visit. It's a bustling metropolis with stunning coastal views that has somehow managed to keep hold of an old-fashioned charm seldom found in other European destinations.
Tenerife, Canary Islands
Once the destination of choice for Queen Victoria, Tenerife is a popular island that continues to draw in millions of tourists year upon year. Perhaps it's the imposing volcano of Mount Teide (considered dormant), or its top-class beaches and fantastic weather - whatever the reason for your visit, you're sure to love your time here.
Valencia, Spain
Valencia's motto is 'living without sleeping,' thanks to its vibrant nightlife. But it's not just renowned for its nightlife, it's known for its elegant Old Town and phenomenal architecture too. Acting as the gateway to the Mediterranean, Valencia's locals say their coastal homes receive more sun than any other Spanish city, which makes exploring the cobbled medieval streets and modern museums an even more enjoyable pursuit.
Valletta, Malta
The golden-hued capital of Malta, Valletta is lined with Baroque buildings that make it feel as though time has stood still for many years. With 7,000 years of history just waiting to be discovered, Valletta is an unmissable European port.
Venice, Italy
The most famous floating city in the world, Venice is full of beauty and romance. With a maze of canals threaded through the city and hints of history to be found on every corner, it's easy to see why this Italian city is considered one of the most beautiful and charming destinations in Europe.
Vigo, Spain
Vigo is a city of two halves. On the one hand, it's a large port, with a busy centre of commerce and a modern metropolis with a love of art and culture. And on the other, it's a step back in time with Romanesque architecture visible in some parts of the city. The Old Town is the heart of Vigo and its narrow streets and pretty squares provide a glimpse into an authentic Spanish way of life that has remained unchanged for years.
Villefranche-sur-Mer, France
The beach-front town of Villefranche-sur-Mer is a moment of calm in the ever-popular south of France. Visitors to this idyllic town can watch the world go by from one of the quaint waterfront cafés or take a leisurely stroll along the sun-soaked beach where turquoise water gently laps underfoot.
Zadar, Croatia
Ancient history meets modern art in quirky Zadar. The popular seaside city has long been renowned for its architecture and it's no wonder. Combining a unique array of styles, from Venetian and Roman ruins to religious buildings dating back as far as the night century; this is a city best enjoyed by foot.